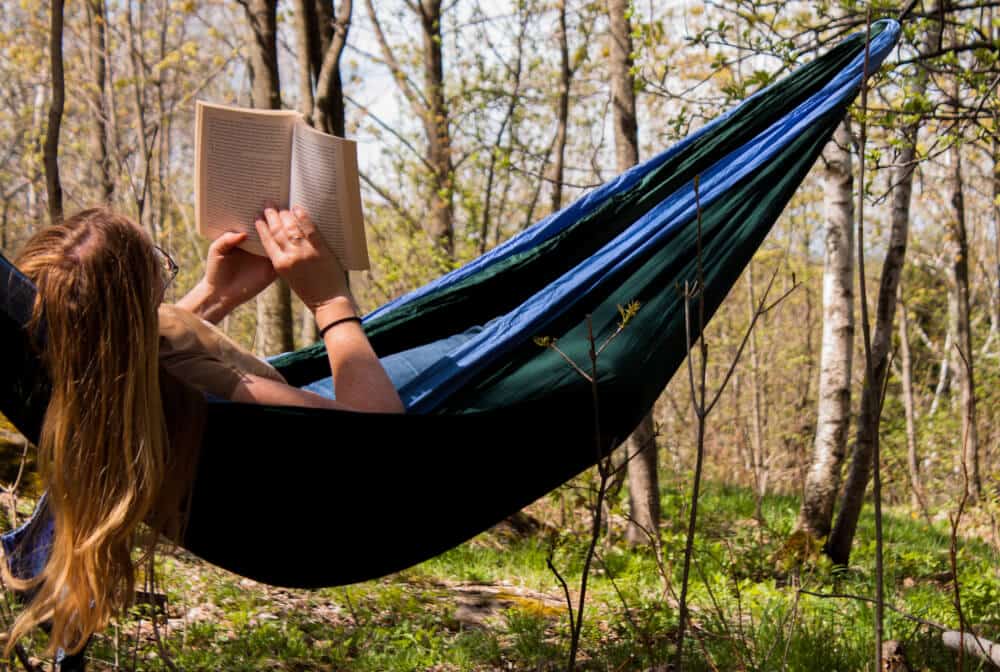 Please don't travel until it's safe to do so, and be sure to check with each state/destination for its current COVID-19 guidelines before planning a visit. Also, please note that this post may contain links from which we earn a small commission.
I can't be the only one that still loves to devour travel books and guides when I'm planning a trip. Don't get me wrong — I use websites and apps all the time, but sometimes I want to dig just a little deeper, and I want to be able to delve into a topic without having to worry about whether my batteries will run out of juice!
---
I recently embarked on a solo camping trip to Wilgus State Park, here in Vermont. It rained for much of the trip, and I was stuck inside my tent with a pile of books.
If you know me, you also know this wasn't much of a problem. On the contrary — I was delighted. I've been doing some serious research in my spare time, and for this trip, I was outfitted with books about my home state of Vermont and that's it. Many of the books were from my home collection, but plenty of others were new to me, picked up at the Northshire Bookstore on a cold, winter day.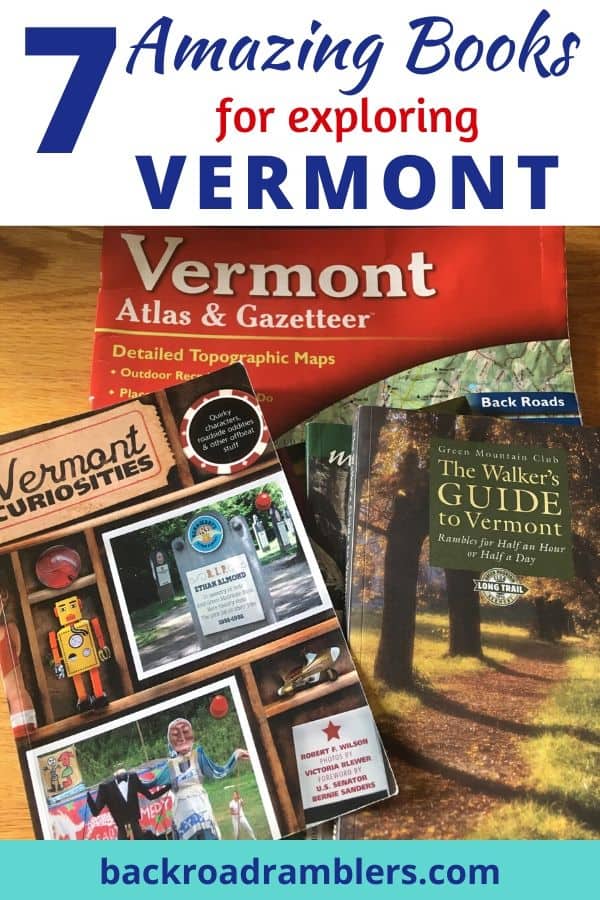 My favorite Vermont books kept me engrossed for most of the weekend, keeping me up past the life of my headlamp battery. These treasures are the books I want to share with you. Because even if you've yet to visit the Green Mountain State, you will someday. And you need to be ready.
Of course, you can find out lots of stuff online these days, but if you're anything like me, you'll appreciate the comfort of a dog-eared book to accompany you on your travels.
Planning a trip to Vermont? First, check out our Vermont vacation guide for outdoor lovers, and then head to your favorite bookstore to pick up some of these awesome books about Vermont!
Planning a Trip to Vermont? You Need these Books!
---
Want to read more about visiting Vermont and the Green Mountains? Check out these posts!