Please note: There's a good chance that this post contains affiliate links from which we earn a small commission at no extra cost to you.
2015 was the year I got serious about my photography, and I don't see that trend ending anytime soon. I LOVE this art form and means of expressing myself, and I have made it one of my life's goals to explore this medium more. One of the beautiful aspects of photography is that it so easily integrates into every lifestyle. I have always been interested in artistic expression, but  I rarely have time to pick up a paintbrush anymore. Photography is perfect for this stage in my life.
I don't have a fancy camera, and I've never been taught how to use the one I have. My only technique is to get up early in the morning, pour a cup of coffee, and head out the door with my camera and sometimes a tripod. Easy.
Anyway, this year took us on lots of camping and hiking adventures in New England and New York, a road trip to Virginia from Vermont, and a big trip across the pond to Germany (for some of us).
Today I'm looking back at my favorite photos of 2015. Join me won't you?
January
In January we said hello to Ogden, our 5th puppy that we've raised for Guiding Eyes for the Blind. I don't talk a lot about our pups on the blog, but they are a huge part of our lives. Ogden was our first German Shepherd, and we fell head over heals in love with him. 
February
In February our days were all about snow and getting out in it. I love Vermont!
March
Ogden grew really fast. Here he is in early March with my son, Rowan.
April
We hiked a lot in April and made friends with this guy one sunny day at Lake Shaftsbury State Park.
We also took a little backpacking trip to a little cabin in the woods for a weekend with some friends.
May
Early may is when things really start to wake up in Vermont.
June
New England, New York, Virginia, Delaware. Schools out and the fun can begin.
July
Home.
August
A whirlwind tour of Germany. These photos were taken by my kids…
September
Camping with two of my favorite people…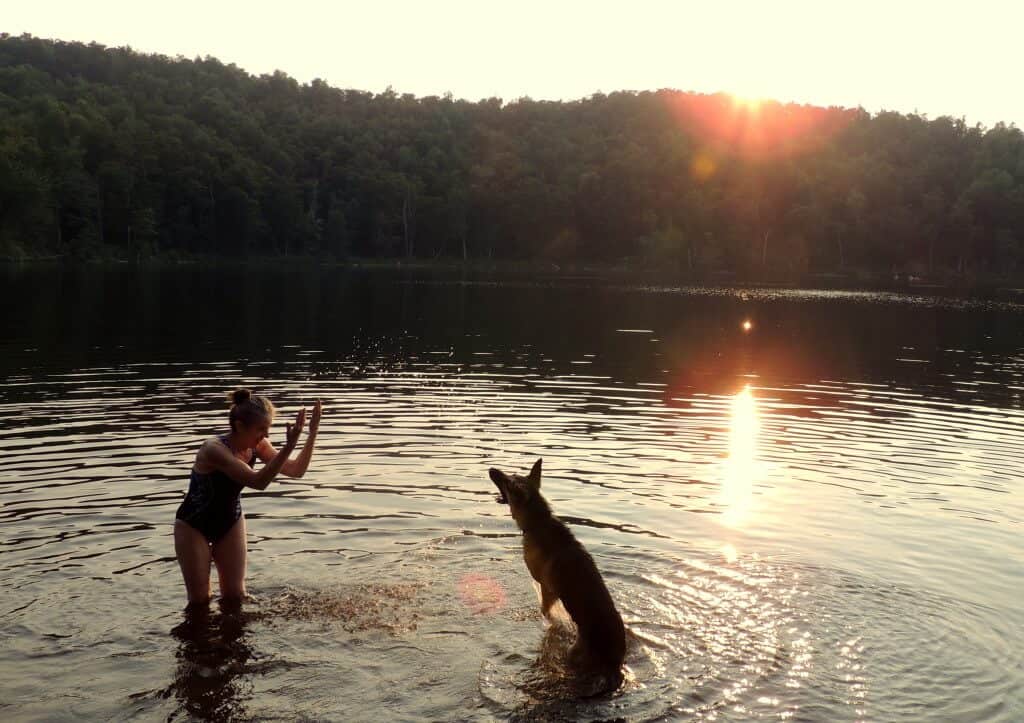 and a crazy beautiful moon.
October
The best month to tour Vermont, hands down.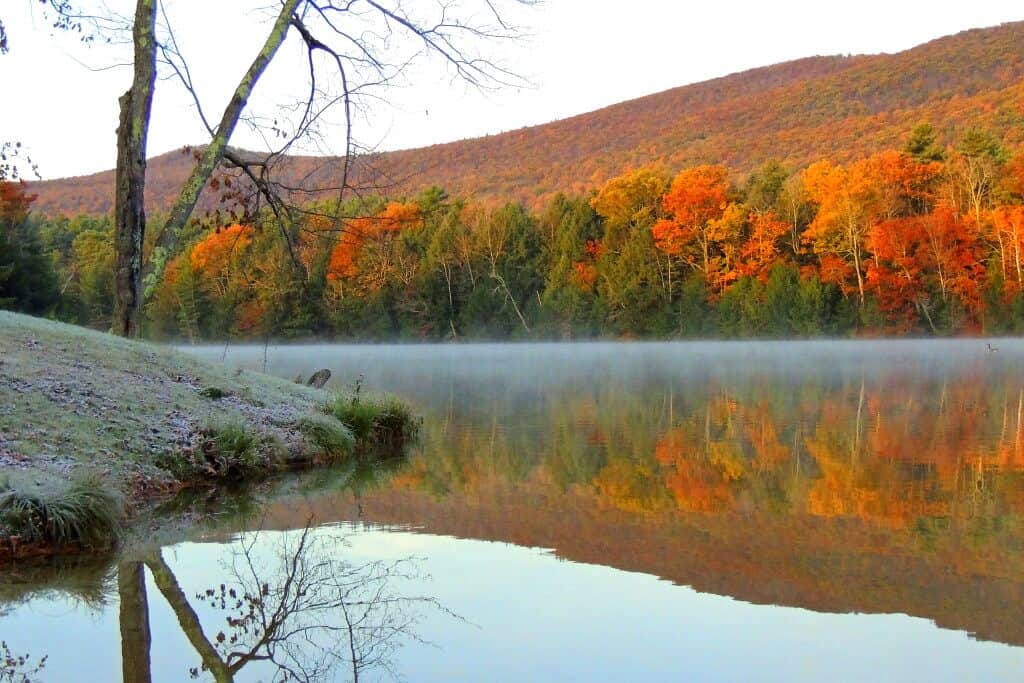 November
More Vermont with a bit of New York thrown in for good measure.
December
Not a bit of snow in December, but still plenty of beauty to be found around New England.
I broke a record in this post with the most photographs. Thanks for sticking with me! I'm linking up with Jen at Pierced Wonderings today. Jen also gave me the idea for this photo recap.
Thank you to everyone who took the time to visit this blog, read my ramblings, and look at my photos. I'm truly grateful for all of you. Have a peaceful and blessed New Year and an awesome 2016!
And for the pinners among you, I'd love it if you'd share this post with the world.