Please check to make sure destinations are open to visitors before planning a trip and follow local guidelines. We earn a commission from affiliate links that may be included in this post.
Kentucky, The Bluegrass State. Known for its rich fertile fields of lush grass and sparkling clear limestone creeks. These state resources give birth to and foster the burgeoning industries of thoroughbred horses and bourbon.
Spring is prime to visit the state as the redbuds and dogwoods spring to life and foals frolic in the fields. Thoroughbred racing meets are picking up in anticipation of the Kentucky Derby, which is held the first Saturday in May. Today, I am drawn to a lesser known thoroughbred attraction called Old Friends at Dream Chase Farm.
Old Friends at Dream Chase Farm
Nestled in the heart of Bluegrass country amongst the planked fence lined horse farms, rolling hills of green fields, and bourbon distilleries is Old Friends at Dream Chase Farm.
The brainchild of Michael Blowen, Old Friends is a retirement farm for Thoroughbred racehorses who too often are discarded after their money earning days are over. Founded in 2003 by the former Boston Globe film critic, Mr. Blowen had long believed that horses past their prime deserved a place to rest, play and retire in comfort and dignity.
And so Old Friends tested the concept by opening its doors to the public, inviting fans to revisit their turf heroes. Now a "living-history museum of horse racing", the farm attracts nearly 20,000 visitors annually who come to swoon over many of the Grade Stakes, Breeders Cup, Preakness, and even Kentucky Derby Winners. Old Friends is unique in that one can not only learn of the tremendous achievement of many of these thoroughbreds but can also to come face to face with the sport's greatest and intimately experience their unique winning personalities.
Silver Charm, winner of 8 Stakes races, including the 1997 Kentucky Derby and Preakness Stakes, who earned nearly $7 million in his racing career is now a bit of a camera ham and quick to pose for a selfie. Now without worrying about his racing weight, he is a "Carrot cheeker". To ensure he doesn't miss out on an opportunity for additional carrots by taking time to chew them, much like a chipmunk, he'll tuck them into his cheek for later consumption.
Popcorn Deelites, who had only modest success on the race track may be the most "famous" celebrity thoroughbred of all time. You see, "Pops" has an uncanny resemblance to the racing great Seabiscuit. So much so, he portrayed Seabiscuit in the major motion picture of the same name. The only problem is Pops was too slow to keep up with the horse portraying his foe, War Admiral. This required War Admiral to put in extra laps prior to filming just to even things up a bit.
Pops' paddock mate, Special Ring, on the other hand, won nearly $1 million in his career. Special Ring has a unique talent to "show his tattoo" revealing a toothy grin that shows his identifying lip tattoo. Combined the two are dubbed "The Frat Boys". Together they are quite a pair of stablemates, playing off each other to induce smiles from the onlookers and of course carrots.
With over 175 horses on the farm, the heartwarming stories of these once prime athletes are as endless as the compassion for those who care for them in their sunset years.
Rich Traditions: Kentucky Bourbon Tours
As old as thoroughbred racing is to the state so is the tradition of distilling liquor from corn. Specifically, bourbon. Central Kentucky offers iron-free limestone water wells which are found in only 2 places in the world (the other being Tennessee). The sweet water these wells produce is perfect for the clean taste of a perfectly distilled bourbon.
This crystal water and proximity of locally grown corn have given rise to dozens of bourbon distilleries over the decades. Today you can find nearly 20 historic distilleries along the Kentucky Bourbon Trail. The Trail cuts through the heart of Bluegrass Country connecting both traditional and new craft bourbon distilleries.
The distilleries offer various tours of which many are very similar. If you have a favorite bourbon, then by all means tour that distillery, otherwise, consider touring Woodford Reserve or the popular Makers Mark with its iconic red wax bottles.
Woodford Reserve Distillery Tour
Today I head to the historic Woodford Reserve, located in Versailles, KY between Louisville and Lexington. It is one of Kentucky's oldest and smallest distillers. Elijah Pepper began crafting whiskey on this site in 1812. Coincidently they produce the official bourbon of the Kentucky Derby.
The Woodford Reserve distillery tour begins with a description of the ingredients and requirements to be bourbon. To be considered bourbon the whiskey (bourbon is whiskey but whiskey isn't always bourbon) it must contain 51% corn, be aged in the US in new charred white oak barrels. Master distillers tweak their flavors by varying the amount of rye, barley, aging times and storage techniques.
The tour continues into the mash room. Where huge 100-year old cypress wood vats bubble as the yeast works its magic on the ground corn mash. We are offered samples of the bubbling concoction and it is aptly called sour mash. Yuck!
Once the mash has fermented for about 5 days it is transferred to distillation stills. The still room is the most photographed room on the tour. For good reason, the 3 Scottish made copper pots are as eye-catching as they are impressively huge.
Continuing on the production route we follow the 50-gallon barrels of bourbon to the aging barns. When the barn doors swing open the aroma of bourbon and oak are a rush to the senses. The "angel's share," or the bourbon lost to evaporation, provides an exciting aromatic punch. The solid woods barns creak and pop as we walk. The racks and racks of bourbon have a genuine character. These barrels will remain here aging for 2-5 years before they are ready for bottling.
The bottling line is impressive as the bottles whiz by getting cleaned, filled and boxed. The technology to make it happen is impressive but a bit out of character for all the old traditional distilling ways that proceed it. The final stop of the tour is the tasting room.
Today's sampling is the Distiller's Special, The Double Oak, and Rye Whiskey. As a former problem drinker, the tastings are something I generally avoid but I did enjoy taking some deep sniffs and noting the fruit, nutty and wood tones in each of the blends before passing my sample to my neighbor.
After the tasting, it's time to call it a day. In Kentucky, bourbon and horses are taken seriously. To spend a day where both are maturing gracefully side by side is time well spent.
New Beginnings
But before the day is done one more surprise awaits. Just across the distillery is Pin Oak Stud, a world-renowned bloodstock operation producing many Grades Stakes winners. That's where I spy a field of new foals just beginning to get their legs under them and running and playing as a new generation begins their Kentucky journey.
The Back Story: Learn More about Kentucky Bourbon and Thoroughbreds
Whether you're exploring the state via Kentucky bourbon tours or looking for Kentucky Derby side trips, these are great resources for planning your Kentucky adventure:
. . .
Pin for later?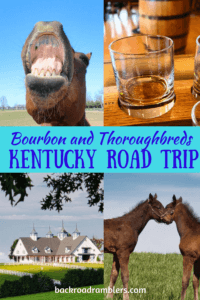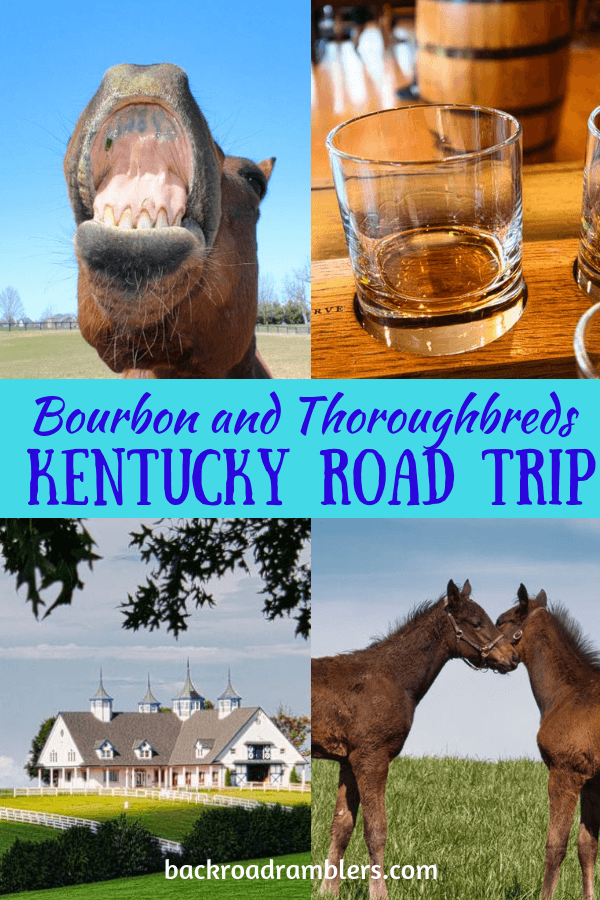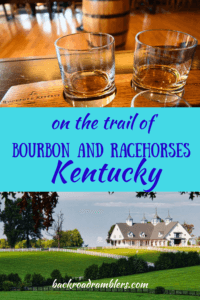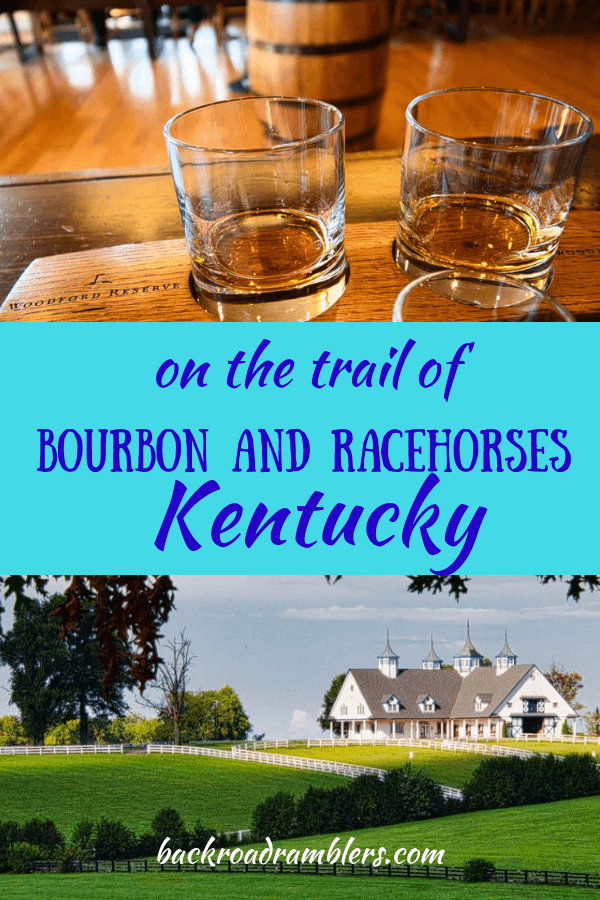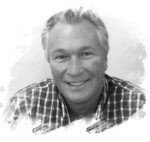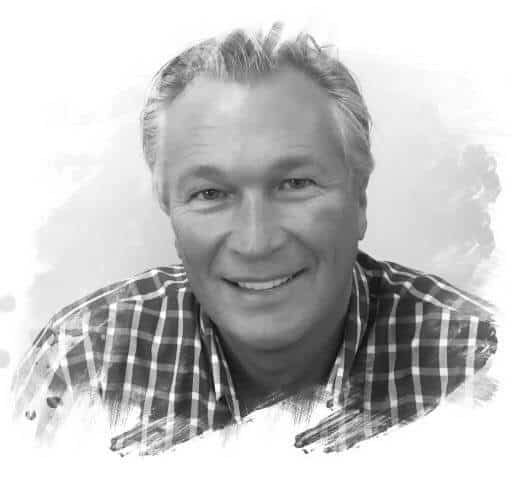 Curious Craig Is a native Kentuckian with an unbridled spirit. He recently sold his successful Information Technology business to unplug and travel the country in an RV with his Black Lab. In doing so, he discovered a passion for writing, photography, videography, and blogging. Often telling stories about the interesting people he meets, fantastic destinations and his personal journey of sobriety. He can be reached at [email protected] Follow Curious Craig on Facebook, Pinterest, and Instagram.