Please don't travel until it's safe to do so! Our travel posts are great for making future plans or dreaming about your next escape. Also, please note that this post may contain affiliate links from which we earn a small commission at no extra cost to you.
Welcome guest author Andrew Lowen who is going to share some of his favorite out-of-the-box camping spots in the United States.
---
If you're a serious (or enthusiastic) camper, you'll be familiar with dozens of different campgrounds, each one with its own unique character. Everyone has their own favorites, depending on their needs and interests, but most people agree that a crowded campground isn't as relaxing as quiet seclusion. Any time you set up camp somewhere that's a little way off the beaten track, it feels just a bit more special. You don't have to leave these campground discoveries to chance, though. Below are some of the most interesting out-of-the-box camping spots across the United States.
Georgia: Doll Mountain Campground
The Peach State is known for the rugged scenery around the Blue Ridge mountains. It's rich in nature, with many state parks and forests. Man-made efforts also dot the landscape, including Carters Lake, a reservoir neighboring Chattahoochee National Forest. The clear waters of Carters Lake are the deepest in Georgia.
The area is at once peaceful and lively, offering both beautiful sights and a range of activities. On the water, there's fishing, water skiing and various boats for hire, while in the surrounding wilderness you can find mountain bike and hiking trails, and a choice of spots for picnicking. Nature-spotters might catch a glimpse of deer, bears, or blue herons; one of the trails leads to a beaver pond. Kayakers and hikers are known to frequent the nearby town of Ellijay, and the River Street Tavern, although there are of number of other restaurants as well.
There are cabins at the lake's resort, but to really enjoy the landscape to the fullest, Doll Mountain Campground is the place to go. There are several sites which feel very secluded whilst still being accessible, and come with water and electric hook-ups; sites 18 to 20 are tent-only. Amenities provided include a dump station, flush toilets, showers, drinking water, laundry facilities, and a children's playground. It's the best of both worlds.
California: White Wolf Campground, Yosemite
When you think of nature in California, one place will certainly come to mind. Yosemite National Park has some of the best camping anywhere, from secluded spots in the wilderness that require a hike to reach, to fully-equipped and child-friendly cabins in the middle of the valley. White Wolf balances both, with few crowds and convenience, allowing you to experience nature peacefully without struggling for necessities.
About an hour north of the valley, White Wolf Campground provides elevated views of the awe-inspiring landscape at 8,000 feet and makes an ideal base camp for hiking to Lukens and Harden Lakes. Unlike in the valley, wood and charcoal fires are permitted, and leashed pets are allowed.

Each campsite is open for up to a maximum of 6 people, from July to early September on a first-come, first-served basis, at a cost of $18 per night. There is space for RVs, but no hook-ups or dump station – the nearest are at Tuolumne Meadows. There are flush toilets and drinking water on site; meals (breakfast, box lunches, and dinner) are available at White Wolf Lodge (reservations required). It's still quite a popular site, as most in Yosemite are, but if you get there at the right time to grab a spot, it provides a wonderful camping experience.
Arkansas: Cossatot Reefs Campground
There's a reason why Arkansas is called "The Natural State" – dramatic contrasts of mountains and plains, dense woodland and clear lakes; and abundant wildlife contribute to the state's lush beauty and burgeoning tourism.
Gillham Lake is a perfect example. It's an outdoor heaven of swimming, picnicking, fishing, boating (including canoeing), and hiking. Cossatot Reefs Campground offers easy access to many of these, as it provides canoe rentas and a boat ramp on site. Some of the other amenities include hot showers, flush toilets, hook-ups and a dump station for RVs, and a playground.
Many of Gillham Lake's 31 sites, a mixture of RV and tent-only spaces, have views of the lake. Sites are first-come, first-served, except during the campground's reservation season. It's another opportunity for an active vacation with the whole family (including pets), surrounded by wonder and adventure (but not so many people).
Wyoming: Jack Creek Campground
Wyoming is most famous for Yellowstone National Park, but there are more relaxing places to enjoy the state's majestic beauty and numerous hot springs. In the middle of Medicine Bow-Routt National Forest is Jack Creek Campground, a mostly tent-based campground which has a 14-day stay limit. You can easily fill up that amount of time with all the activities in the area, from hiking to picnicking to cycling. Animal lovers will enjoy horseback riding and wildlife spotting.
Open from June to the end of October, Jack Creek Campground has fewer facilities than some, but does offer a vault toilet, trash service, fire rings, and water – and it's only $10 per night per site. If you find yourself in need of civilization, the town of Saratoga is less than an hour's drive away; you can ease sore muscles or explore the historical charms of this hidden gem.
It can be easy to follow the crowd and go to the more well-known campgrounds out there, but with a bit of research you can find wonderful places that are just that bit more secluded. Seek out more out-of-the-box camping in the United States to give your vacation that extra little touch of magic.
Want to read more about beating the crowds while road tripping and camping? Check out these posts:
Your National Forests: 3 Secluded Retreats Near National Parks
Avoiding the Crowds in America's National Parks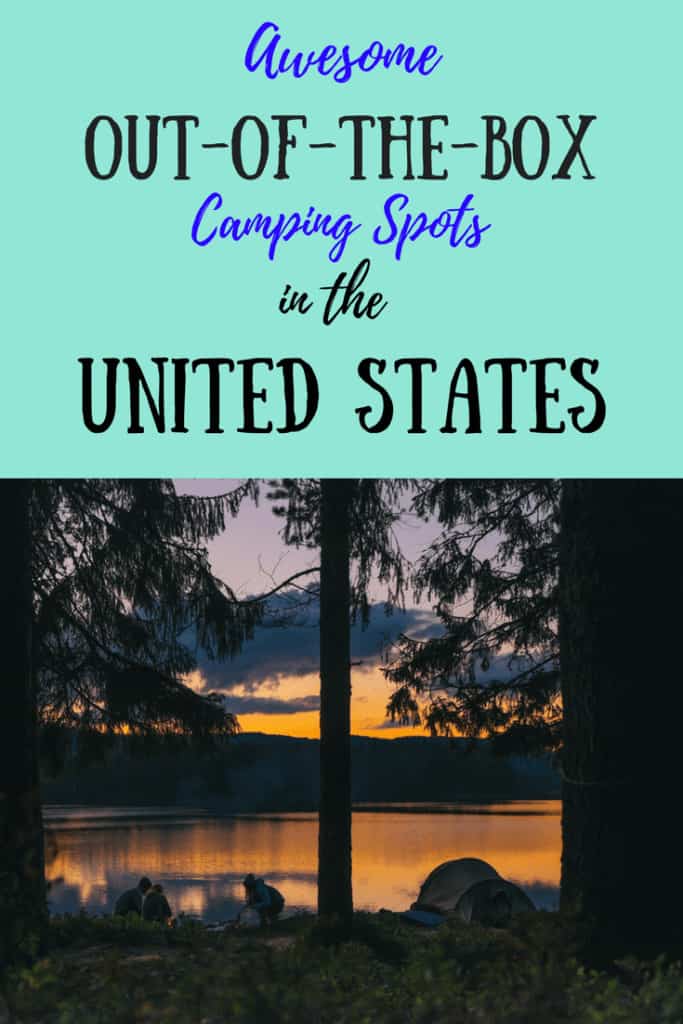 About the author
Andrew Lowen and his family have been a part of the June Lake community since 1968, where they now own a Yosemite Gateway Chalet. They love June Lake and are eager to share the experience with those who appreciate the grandeur that the Eastern Sierras have to offer.