Fort Collins, Colorado is nestled along the foothills of the Rocky Mountains, just a short drive north of Denver.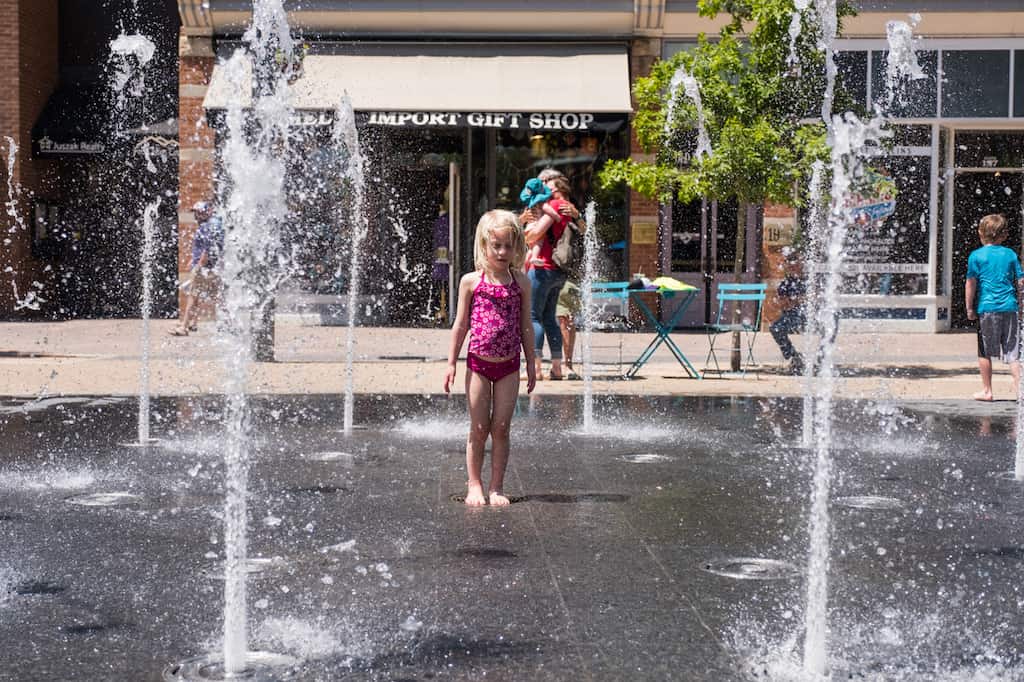 Less explored than some of its front-range cousins, Fort Collins is literally and figuratively halfway between Denver and Wyoming – a mix of Colorado cool and Wyoming frontier spirit, with Colorado State University contributing to an outsized recreational vibe and a host of sporting activities in town.
There is a fascinating blend of college students, athletes (recreational, elite, and in between), brewers and beer lovers, engineers, artists, musicians, kids, and dogs, and this diverse group has created a city that takes its adventures, beer, bikes, and music very seriously – but not so seriously that the kids and dogs are not welcome most anywhere you could go!
It's a very family-friendly place and there are so many things to do in Fort Collins with kids, especially if you enjoy the outdoors.
The Best Time to Visit Fort Collins with Kids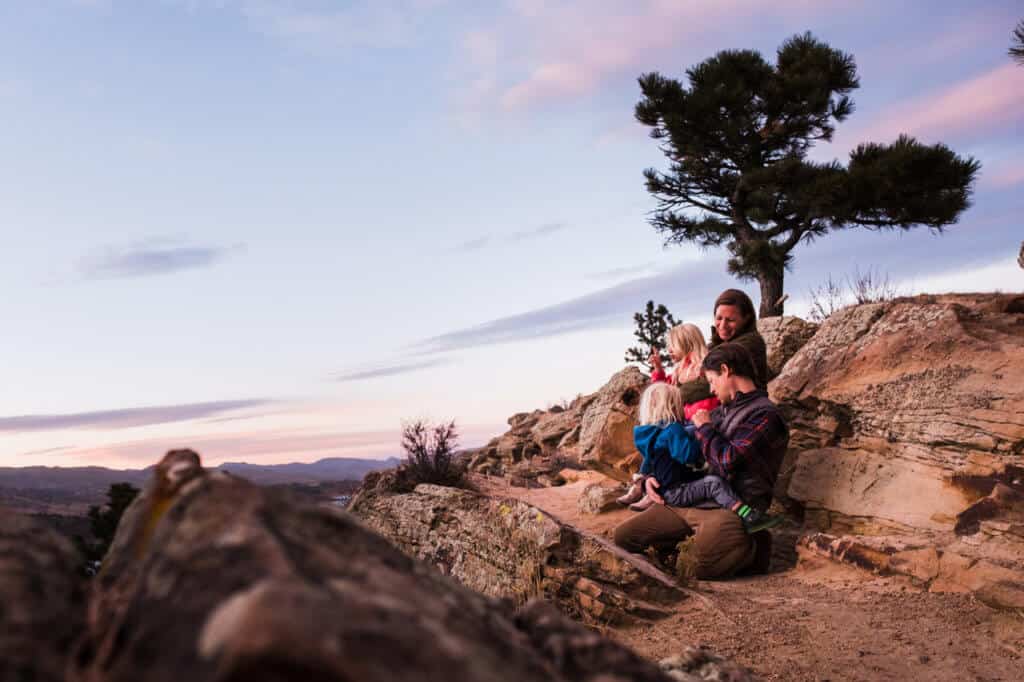 Fort Collins is beautiful any time of year, with an average of 300 days of sunshine annually and much less snow than the higher elevations nearby. Fall brings vivid yellow leaves while the temperatures are still frequently in the 70s (or warmer). In the winter, the town is transformed by millions of lights (November-February) and a seasonal skating rink in Old Town Square.
In the spring, blooming flowers take over in Old Town Fort Collins. But summers… summers are full of festivals, outdoor concerts, farmers and makers markets, and wacky fun like the Tour de Fat, New Belgium Brewery's annual costumed bicycle parade and day of bands and festivities (a favorite of 2-year-old strider-bikers, college students, and grandpas alike).
Confession: We moved our family to Fort Collins from Michigan for the winters – skiing and snowboarding in the mountains. But once we got here, we fell in love with the summers!
Exploring Old Town Fort Collins with Kids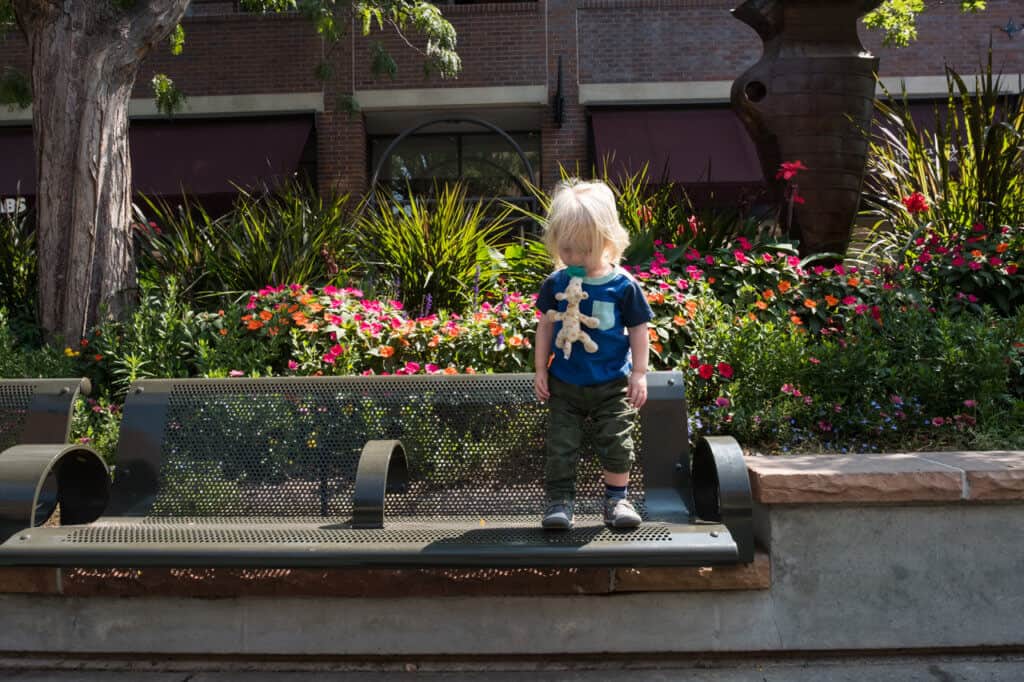 Old Town Square is the heart of Fort Collins; it's an open, walkable area in the oldest part of the city. Old Town is home to restaurants and shopping just as you'd expect, but the Square is also ground zero for free, outdoor music concerts, community events and festivals, sculptures for kids to climb, and a seasonal splash pad and skating rink.
College Avenue is the main tree-lined boulevard through Old Town, and throughout Old Town, there are smaller streets and alleys filled with murals, flowers, light, and art to explore as well as tucked away entrances to restaurants, bars, and unique smaller shops.
For visitors and locals alike, a visit to Old Town is one of the best things to do in Fort Collins with kids in every season.
Visit Family-Friendly Fort Collins Breweries
Drinking beer straight from the brewery where it is made is an integral part of the culture of Fort Collins.
Craft beer is something that FoCo does really well, and it's part of the city's personality – one of its distinguishing features. The breweries are also where Fort Collins friends and families meet to spend the day.
Dogs and children are welcome in the yards of the larger breweries (Odell's, New Belgium), where children form feral groups and play with toys and bubbles in the fenced yards. Musical performances and food trucks are commonplace, especially once the warmer weather arrives.
Whether you're spending a post-hike weekend afternoon, a Wednesday evening after school, or a real grown-up night out, there are plenty of options at Fort Collins Breweries. In fact, there is probably a brewery within biking distance of most anywhere in town that you might be staying!
Here are a few great options for family-friendly breweries in Fort Collins:
Family-Friendly Fort Collins Restaurants
Old Town Fort Collins is crawling with local restaurants and bars, in addition to the breweries. You can fuel up for the day with a leisurely breakfast at Lucille's or the Silver Grill (the cinnamon rolls!), or stop for coffee and a pastry at the Little Bird Cafe.
Hands-down, our family's favorite quick lunch spots are Backcountry Delicatessen and Illegal Pete's. I also make sure to save room for my favorite meal of the day – ice cream – from the Walrus, Churn, or (Michigan favorite) Kilwin's!

The Emporium is a solid choice any time of day and has a great wine selection. If you're looking for a nice sit-down dinner in town to unwind, Jax, Tasty Harmony (vegan, delicious), Ginger & Baker, Cache, and the Farmhouse at Jessup Farm are perennial favorites!
Beau Jo's offers a rowdier, quicker Colorado dinner experience – where you get to dip your mountain pie (pizza) crust in honey. My kids always eat at the salad bar here. I have failed in transmitting my pizza love to the next generation.
Outdoor Adventures with Kids in Fort Collins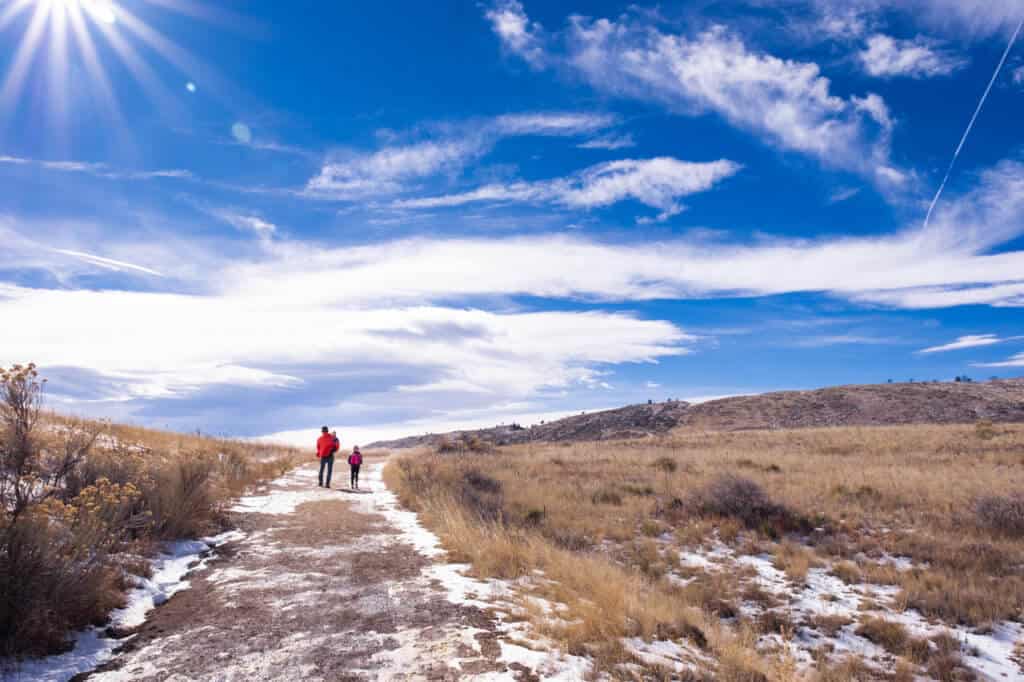 If Old Town Square is the heart of Fort Collins, its soul can be found in the extensive natural areas and park system in and around the city, where the locals relax, refuel, train, and spend their free time.
The city is bordered by the Horsetooth Reservoir, the Cache la Poudre River, and Lory State Park, and it boasts nearly 50 Natural Areas, 40+ neighborhood parks, 7 large community parks, and a trail system connecting various areas of the city.
Here are our favorite parks and trails to explore with kids in Fort Collins.
Horsetooth Reservoir
The area around Horsetooth Reservoir, to the west of town, is popular for running, biking, hiking, top-rope climbing, and bouldering (as well as providing one of the most scenic photography spots in town).
The east side of the reservoir provides some of the best views, back over the city to the east – and toward iconic Horsetooth Rock and the sunset to the west.
The Reservoir itself is great for paddle boarding, swimming, boating, fishing, and wakeboarding, with plenty of rental opportunities if you did not bring your own gear!
Poudre Canyon/Cache la Poudre River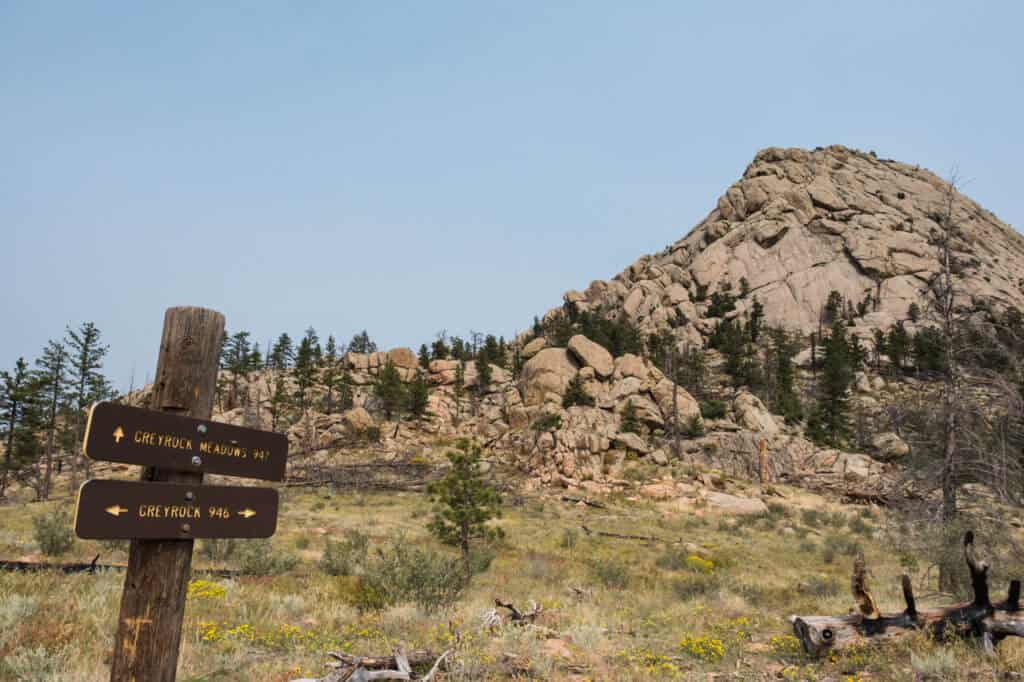 The Poudre Canyon, just northwest of town, provides some of the area's best hiking with kids in Fort Collins.
My favorite hiking trail up in the Poudre Canyon (so far) is Greyrock Trail, though I've got a lot of exploring to do still! The canyon road is also excellent curvy, hilly terrain for brave(r than me) road cyclists.
The canyon is also home to lots of climbing routes and seasonal rafting. If you're planning to head into the canyon for some fishing, the guides at St. Pete's fly shop in town can help get you set up with the right gear, flies, and information you need to find a new favorite fishing spot. They offer lessons and guided trips if that's your jam.
The Poudre Canyon is also home to Mishawaka ("the Mish"), a music venue (and bar) tucked right into the canyon on the banks of the Cache la Poudre River. Parking is limited during shows, so if you are seeing a concert here, make sure to check the special bus schedule to get out to the venue.
Lory State Park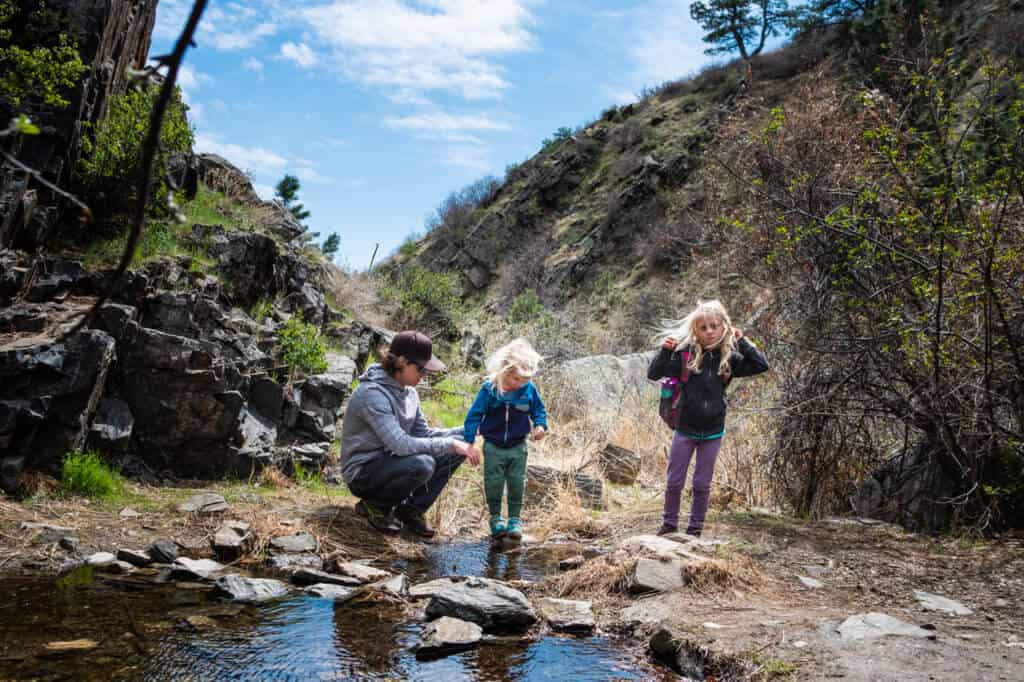 Lory State Park is a great place to spend the day outside but still close to town.
The park offers everything from a 0.1-mile little-kid-friendly "waterfall" hike to more challenging, but still kid-approved routes like the 3.4-mile Arthur's Rock hike.
Trails in Lory Park are well-marked and have plenty of interesting features such as ponds, waterfalls, and interesting rocks and plant life. The park covers several different types of terrain for mountain biking, riding horses, and hiking.
Things to do in Fort Collins with Kids: Natural Areas and Parks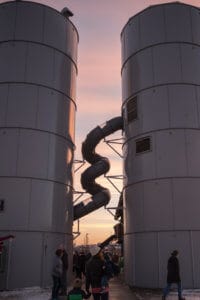 The natural areas and parks in Fort Collins span a range of ecosystems and activities – from rocky canyons to grasslands, to ponds and reservoirs.
At the various parks and natural areas, there are designated areas for all kinds of activities, including hiking, biking, jogging, trail running, horseback riding, skateboarding, fishing, swimming, rafting, rock climbing, bouldering, paddle boarding, and soon, whitewater rafting (at man-made rapids).
There are also playgrounds and splash pads galore for the kids to tire themselves out!
You can find a map of natural areas in Fort Collins here and an interactive map of parks here. Maps, guides, and personalized advice about the natural areas and parks can also be found in Old Town at the Visitor's Center.
As for parks, City Park and Twin Silo Park are our family's current favorites!
City Park boasts the large City Park Pool area, and Twin Silo is one of the newest community parks, with community gardens, picnic areas, a wicked twisty slide through 2 silos, and a creek where kids – and grown-ups – can wade and play in the water.
We also dig the fishing at Riverbend Ponds Natural Area, prairie dog sightings at Coyote Ridge Natural Area, and feeding the farm animals at the Lee Martinez Farm.
Fort Collins Hotels and Camping
There are plenty of chain hotels in and around town, but for a more unique/boutique hotel experience, the Armstrong Hotel (historic) and the Elizabeth Hotel (new, boutique) are both located in Old Town, within walking distance of many of the shops and restaurants. The historic Edwards House (B&B) is another great place within walking distance of Old Town to rest your head at the end of the day.
If you are looking to camp nearby, South Bay Campground on the Horsetooth Reservoir provides great access to the Reservoir and is a short drive to town! There are also a couple of KOA campgrounds in town and in the Poudre Canyon.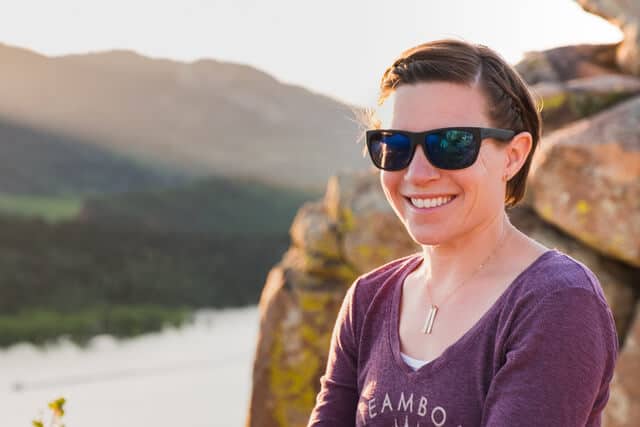 Katie is the family photographer behind Testify Photography, LLC in Fort Collins, Colorado. She has spent the last several years adventuring near and far with her husband and two kiddos. You can check out a host of pictures and her (occasional) blog posts at www.testifyphotography.com!
Drop Katie a line if you will be checking out northern Colorado – she'd be happy to set you up with some inside information or to document your family's adventures! You can follow Katie on Facebook and Instagram.
---
Follow us on social media!
Pin for Later?