Please check to make sure destinations are open to visitors before planning a trip and follow local guidelines. We earn a commission from affiliate links that may be included in this post.
Hey fellow travel lovers! What crazy times we are living through right now. A time when armchair travel is so much more realistic than real travel and outdoor adventures consist of walking the dog or jogging around the block.
Still, I'm an optimist, and I'm not giving up on summer road trips, paddles, and hikes just yet. This means I have to get my gear in order, make some important purchases, and start planning ahead.
Gear prep isn't near as romantic as road tripping, but since I'm stuck at home, I thought I'd go over my process for spring gear prep with you. This year I'm preparing for several backpacking trips, two big camping road trips, and a long canoe trip. Whether or not these trips actually happen is up in the air, but at least I'll be ready.
Spring Cleaning Your Gear Closet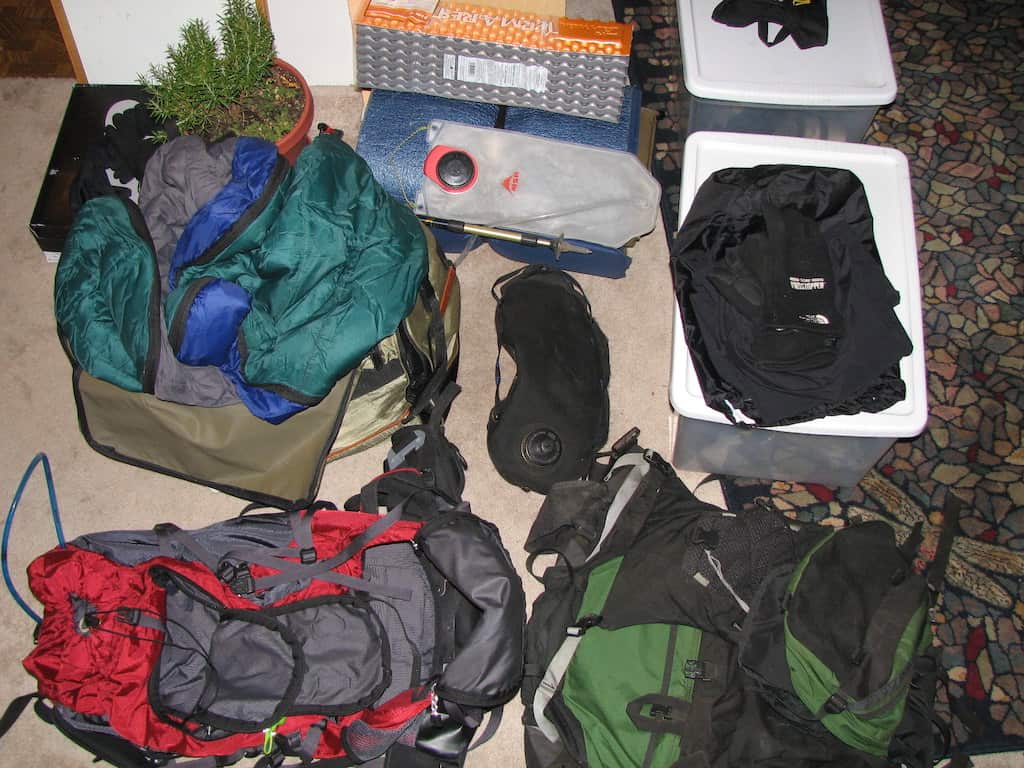 Whether you keep your gear in a closet, a spare room, or the corner of the garage, now is the perfect time to give it a good clean-out. Here are the steps that I use to to clean up my outdoor gear every spring in preparation for summer adventures.
What You'll Need:
Several boxes for sorting your gear
Permanent markers
Packing tape
A garbage bag
A luggage scale (a bathroom scale will also work)
A kitchen scale
Your computer or a pen and paper for creating a gear inventory
Step 1: Sort Your Gear
The first thing I do when cleaning out my gear closet is sort my gear into the following piles:
Gear I no longer use or want. This stuff will be sold on Geartrade.com, donated to the thrift store, or handed down to friends and family members. Pack everything into a box and label.
Gear that needs to be repaired. If I can repair something myself I will. Otherwise, I will look up warranty/repair information on the brand website and send it out for repair. Put gear that needs to be repaired in a separate box and label it.
Gear that is useful and in good condition. This is the stuff that I still use on a regular basis. Store this stuff back in your gear closet, room, or garage. I use large plastic tubs for most of my gear. Sleeping bags and tents go in big stuff sacks.
Step 2: Inventory Your Gear on a Google Sheet or Notebook
As you sort through your gear, you should add everything that is in usable condition to a spreadsheet. I use Google Sheets, but you can use an Excel spreadsheet, or even a notebook if that works better for you.
Add the following column headings to the top of your spreadsheet:
Item: The name of your gear item, including the brand and model if you have it
Weight: How much does your piece of gear weigh (use ounces or grams)
Condition: So you have an idea of when it will need to be replaced
Notes: Anything you love or don't love about this item. Useful when planning for replacement
Replacement: If you are researching a replacement, add that info in this column.
Step 3: What will You Need for this Year's Adventures?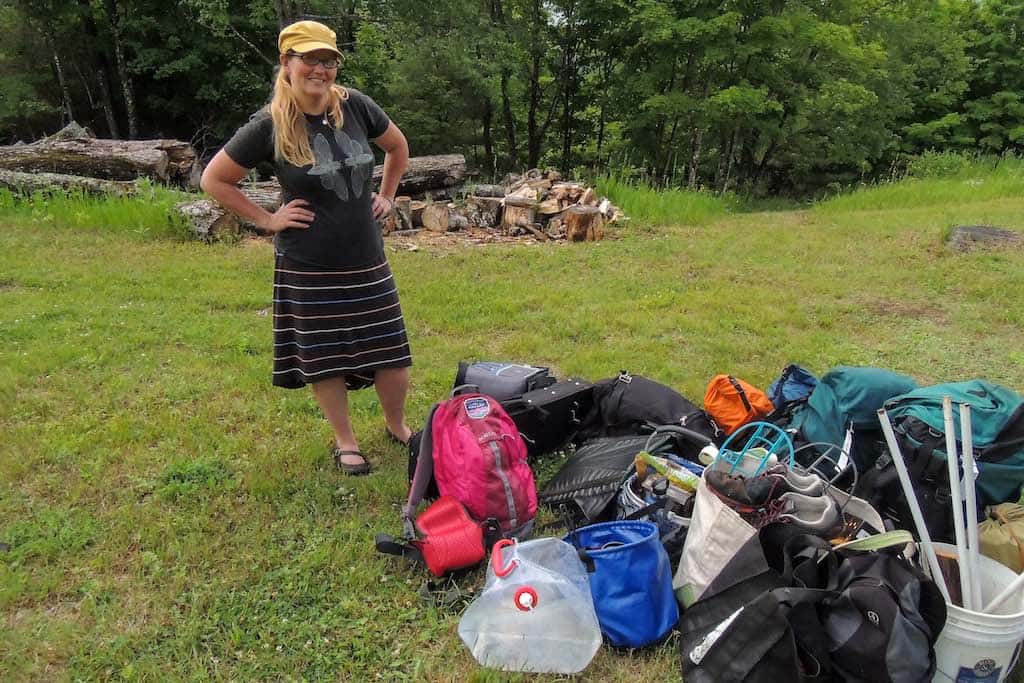 Now that you have a working inventory of your gear collection, you can start virtually filling in the gaps. Obviously, what you'll need for this year's adventures will depend on your travel and adventure plans.
For this year, I want to replace some of my heavier items with lighter ones for backpacking. I also need a few new waterproof bags for our canoe trip.
Step 4: Research Replacing Heavy Items with Lighter Ones
Instead of buying lots of new gear items each season, I focus on the gear that will give me the most weight savings for the least amount of money, while still taking into account quality, of course. First, take a look at the heaviest items on your spreadsheet.
Are these items worn, outdated, or past their prime? If the answer is yes, figure out what your cost per ounce of weight savings would be.
For that I use a formula: price of new gear divided by the weight of old gear minus the weight of new gear
Here's an example that I used this week:
I am looking at replacing my old backpacking tent this year. It is 6 years old and 89 ounces. I have been eyeing this tent from REI, which is currently on sale for $261.69 and weighs 46 ounces.
$261.69/89-46 = $6.71 per ounce So, basically I'd be spending $6.71 per ounce of savings.
Worth it? For me, yes. Cutting 43 ounces of my pack weight is significant and here's how it rates compared to other items I am thinking of replacing:
Rain jacket: 3 oz. savings at $24.64 per ounce
Lightweight cook pot: 5 oz. savings at $9 per ounce
Sleeping pad: 15 oz. savings at $15.41 per ounce
Step 5: Making Smart Gear Purchases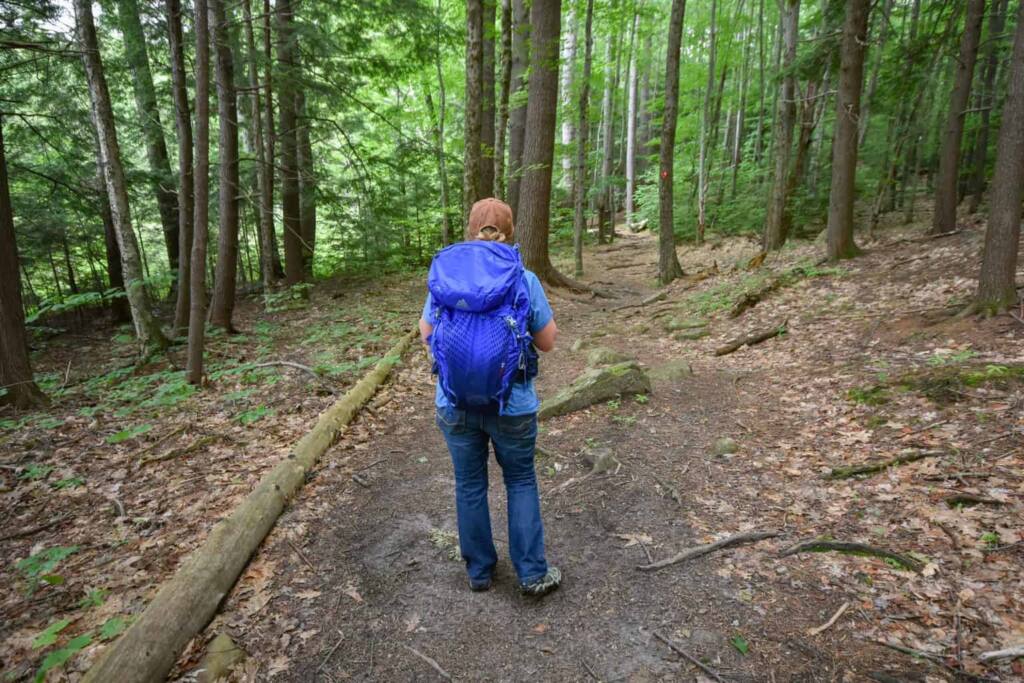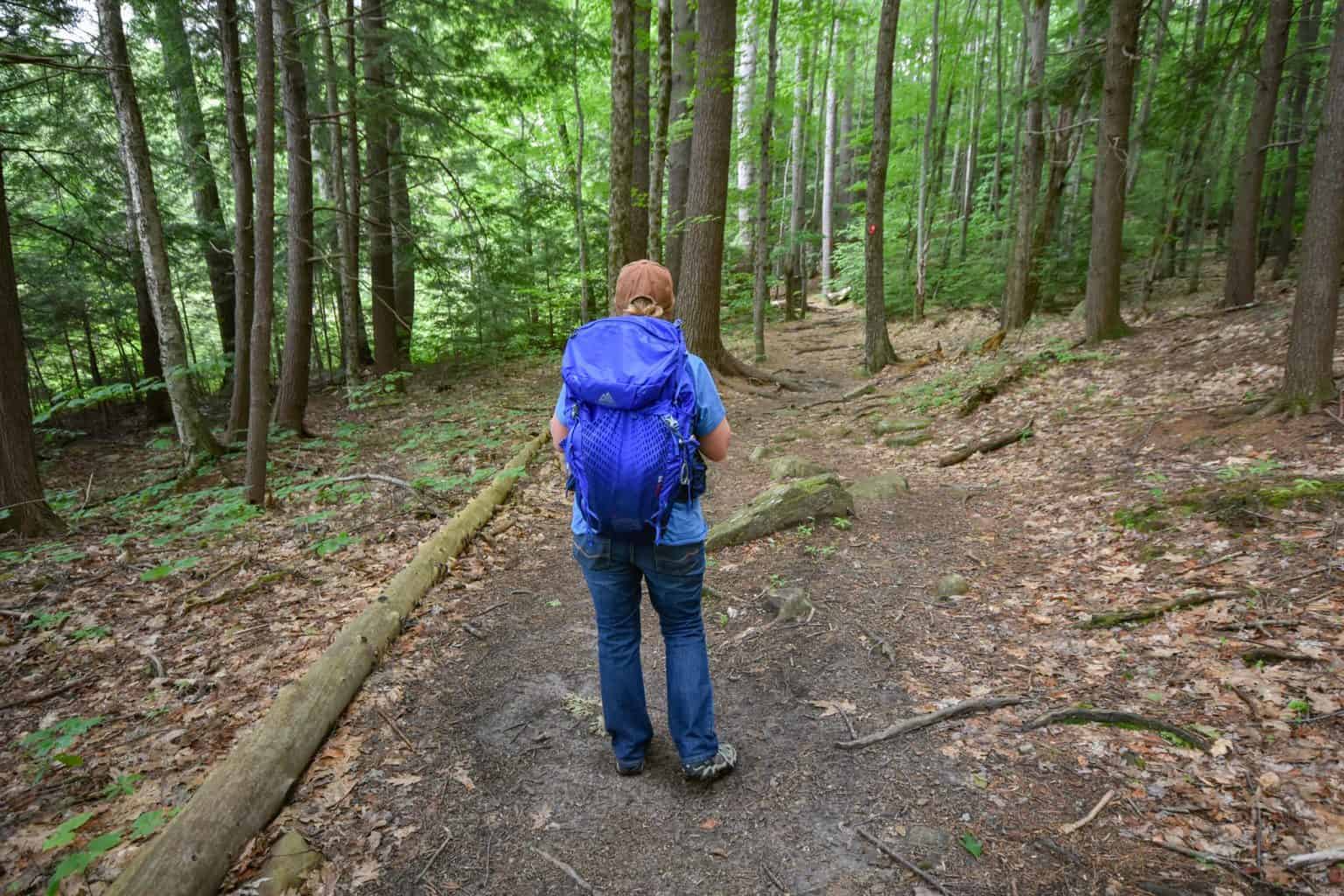 There are lots of companies that specialize in closeouts and deals for outdoor gear and clothing. The best time to purchase summer gear is in February and March, but lots of online retailers have Memorial Day sales as well.
I usually check REI first because I'm a member and those dividends pay off, plus REI has an awesome return policy, but there are numerous retailers that offer amazing deals, especially if you do your research beforehand and know exactly what you're looking for.
Best Online Shopping for Outdoor Gear
Before making a big purchase, I check my list of favorite online retailers to see which one has the best price. If the difference is nominal, I almost always go with REI because of their return policy. Here are my go-to gear shops for outdoor and travel items.
Final Thoughts on Spring Gear Prep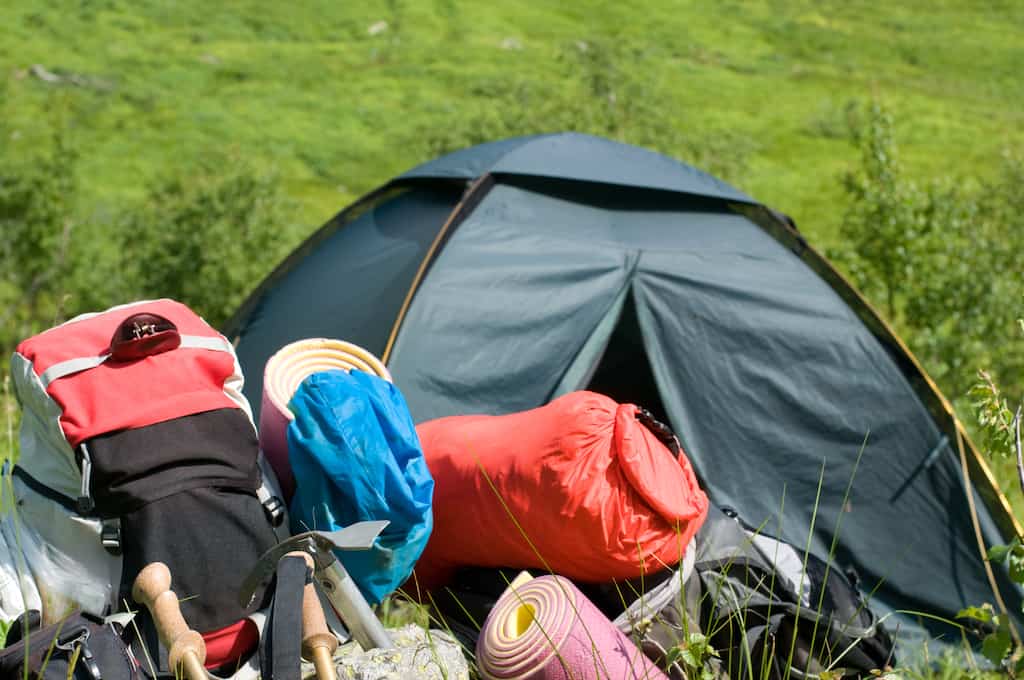 I use the above method to clean and replace some of my gear each year so it never feels overwhelming. When I was first starting out, I bought the best I could afford with the goal of slowly replacing items that were too heavy or of questionable quality (ie: a replacing my Walmart tent with a quality backpacking tent). Generally, I will make one big gear purchase a year for either myself or my husband. When our kids were young, I had to buy more because they were always growing out of stuff.
If I don't need something big like a sleeping bag or tent, I will either update smaller items (water bottles, kitchen gear, and clothing) or invest in something new like a camping hammock or solar charger.
---
Want to read more about our outdoor gear systems? Check out these posts:
---
Pin for Later?