Please check to make sure destinations are open to visitors before planning a trip and follow local guidelines. We earn a commission from affiliate links that may be included in this post.
There's nothing like going off-grid for a while and embarking on a technology-free road trip. A trip where you forget about all of your obligations and live fully in the moment, without thoughts of paying bills, posting to Instagram, or keeping in touch with your boss.
I'm a huge advocate of unplugging during travel, but I also understand that staying connected on a road trip is better than staying home. So if you're one of the thousands of people who has to mix work and play while traveling, I am 100% on your team. That's why I'm sharing some of my favorite technology for travel — travel gadgets that will help you stay connected, productive, and plugged in on your next road trip.
Technology for Working from the Road
Leaving work behind when traveling is a lofty goal, but not always a reality. I do try to keep my workload to a minimum while traveling, packing a small messenger bag with only the essentials. If I am traveling strictly for work — going to a conference, a photoshoot, or a paid press trip, I bring my MacBook Pro and an external hard drive, otherwise, I pack really light. I have been fine-tuning my work-from-the-campground system for several years now, and here's what I bring on every trip.
Please note, that I'm not including my photography gear in this post, but you can check out some of the gear I use in our Best Photography Gear for Travel post.
iPad Mini with Wi-Fi and Cell Service
I always have my phone with me, but I find it tiresome to work on such a small screen. The iPad mini can handle all of the tasks I need to accomplish from the road, and the 7.9" screen is much easier on the eyes. The cell service connectivity keeps me from having to look for Wi-Fi or set up hotspots, and the battery life is pretty amazing. I can usually go the whole weekend without having to charge it up, as long as I'm not working too much.
When it comes to phones, tablets, and computers, I know everyone has their preferred brand, and I'm sure there are awesome Android tablets out there. I switched to Apple four years ago because shopping for tech is one of my least favorite things ever. My iPad mini has been going strong since then, and I seriously couldn't be happier.
Bluetooth Keyboard Case for iPad Mini
I wouldn't be able to get away with using an iPad for work if I had to rely solely on touch-screen technology. I've tried it and it's a nightmare! I use a BoriYuan hardshell keyboard case for my iPad Mini. The case is thin, lightweight, and charges very quickly. The keys are large enough for my clumsy fingers, and it comes with a 2-year warranty. It feels very durable, and although I've only had my BoriYuan keyboard for a year, I'm really happy with it so far.
MyCharge HubPlus Power Bank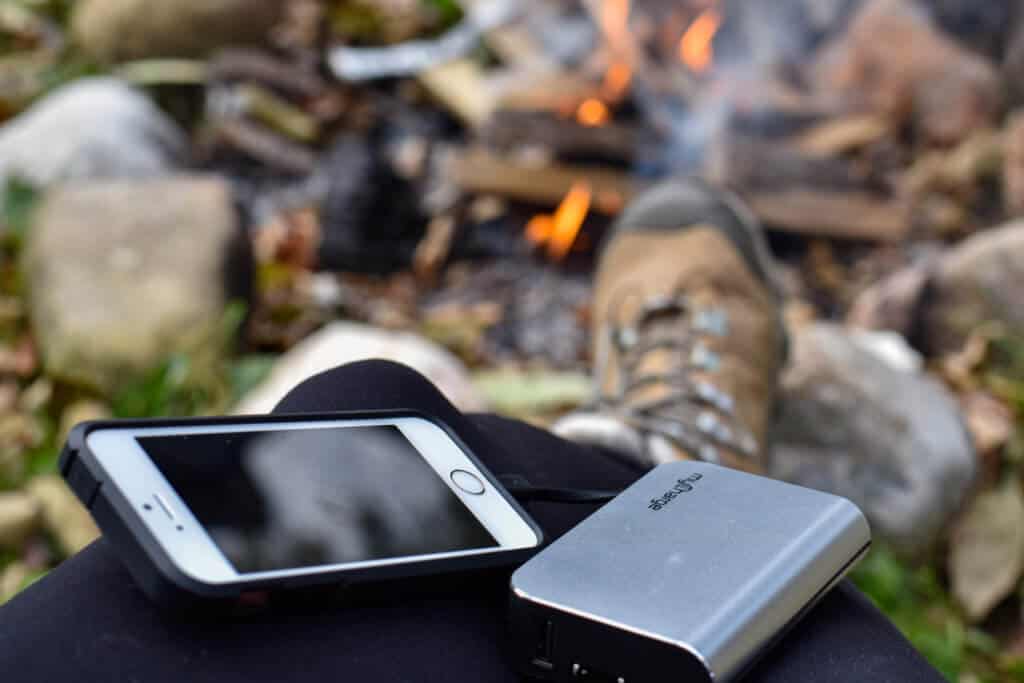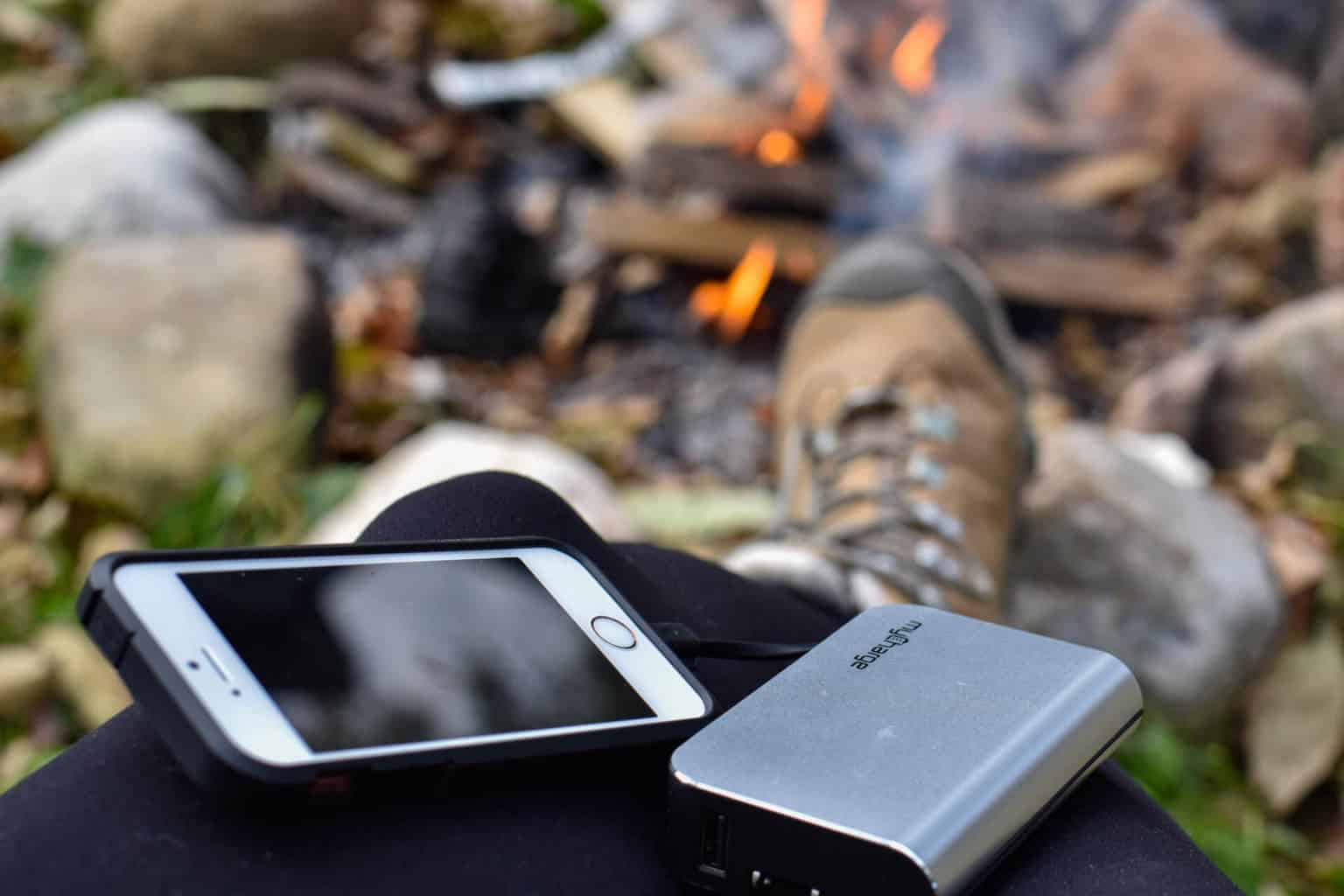 A portable charger is essential for road trips, especially if you're camping or spending long days away from the car (and your car charging station). One of the things I love about the MyCharge HubPlus portable charger is that the charging cables are built-in so you're not always searching for missing cables.
The HubPlus comes with a built-in micro USB and lightning cable, so your power bank is always ready to give your devices an extra boost. Additional features include a folding wall prong and 6,700 mAh for charging your devices up to four times. I usually charge my HubPlus before a weekend trip, and it will go two to three days before it runs out of juice. Plus, it's the size of a credit card, so there's no reason not to pack it!
Sudio ETT Earphones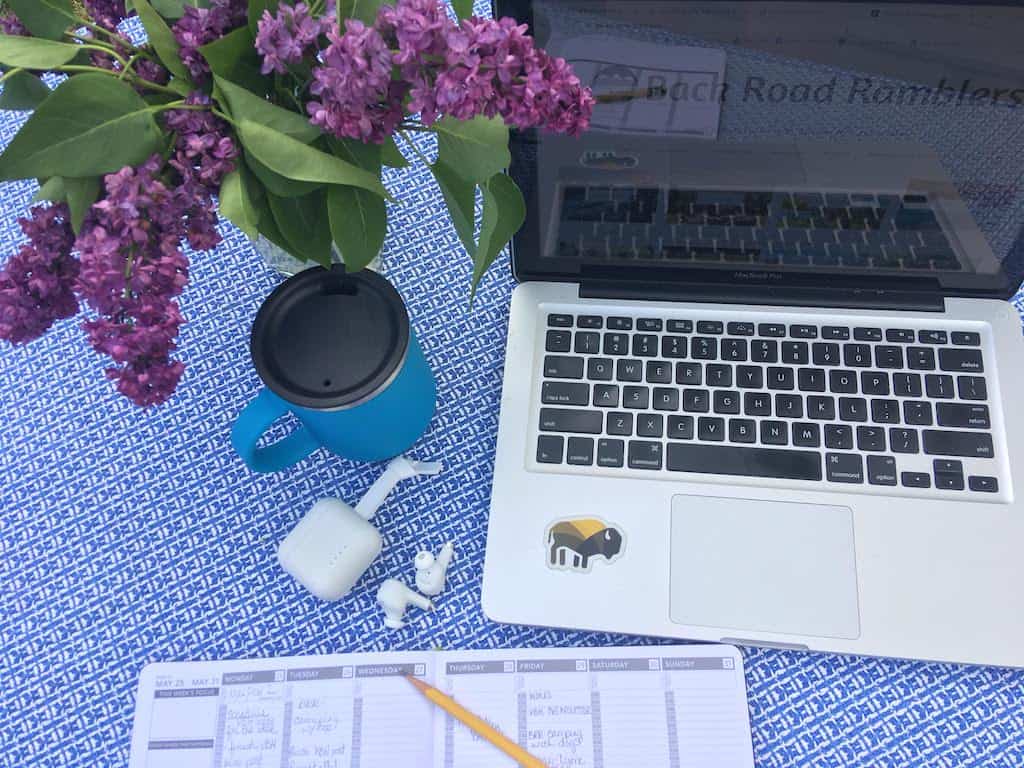 We are living in an age where more people are working from home than ever before. I love the flexibility that comes with making my own schedule, but I'll admit that it's been a challenge to make my tech system work. One of my new favorite things is outdoor Zoom meetings and web conferences, which I attend from campgrounds and my backyard.
The bit of magic that makes outdoor meetings possible? My new Sudio ETT wireless earphones. These are incredibly compact noise-canceling earphones that make use of wireless charging. They are super comfortable, don't ever fall out, and feature amazing sound whether you're listening to the drone of a live speaker or your favorite dance tunes.
Here are a few of the key features that totally converted me on the Sudio ETT earphones:
Active noise-canceling
Snug fit with size adaptors to ensure optimal comfort
Wireless charging inside the compact case
Total 30h of playtime, 6h in a single charge
Super-fast USB-C charging
Splash, rain, and sweatproof
Instant pairing with your device
Sudio's summer sale is happening next week (June 22 – July 12, 2020). Every pair of Sudio earphones will come with a tote bag, card case, and free gift wrapping. You can also save an instant 15% by using the code BACKROADS when you place your order. I promise you won't be disappointed.
weBoost Drive Reach Cell Signal Booster
We tested out the weBoost Drive Reach on a recent cross-country road trip where we knew we'd be working from a campground for most of the summer. The Drive Reach did a great job boosting our signal is spotty areas where it would normally be impossible to set up hot spots for connectivity.
The weBoost Drive Reach comes with an external antenna that attaches to the roof of your vehicle with a magnet or adhesive. You plug the interior antennae into your car's charging port to amplify your cell signal.
The Drive Reach only works when the car is running or the accessories are on. No power — no signal. It also doesn't work where there is no signal at all. Still, we found it quite useful for staying connected, especially driving through the mountains, where we didn't experience a single dropped call. We will definitely bring it along on our next big road trip, and it's a must for aspiring digital nomads who want to take life on the road full time.
Travel Tech for Fun on the Road
It's not all about work around here, especially when we're somewhere out there! Here are a few pieces of technology that we've found useful even when we're disconnecting from the rest of the world.
Portable Bluetooth Speaker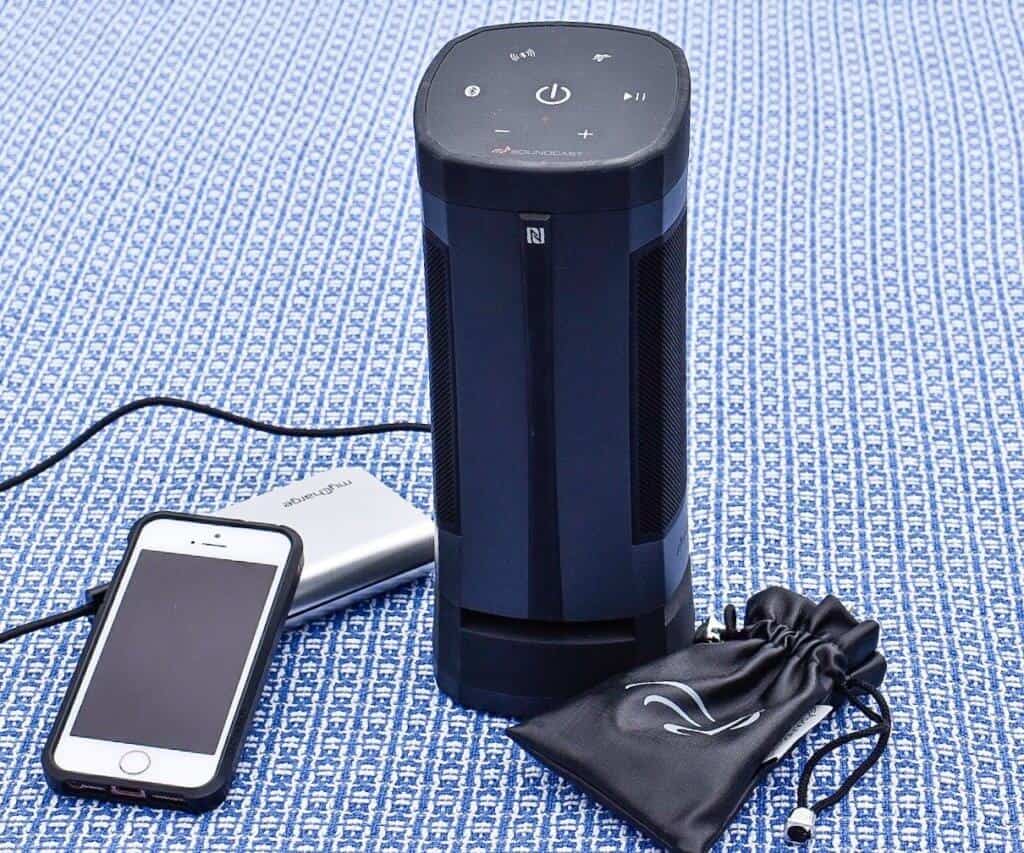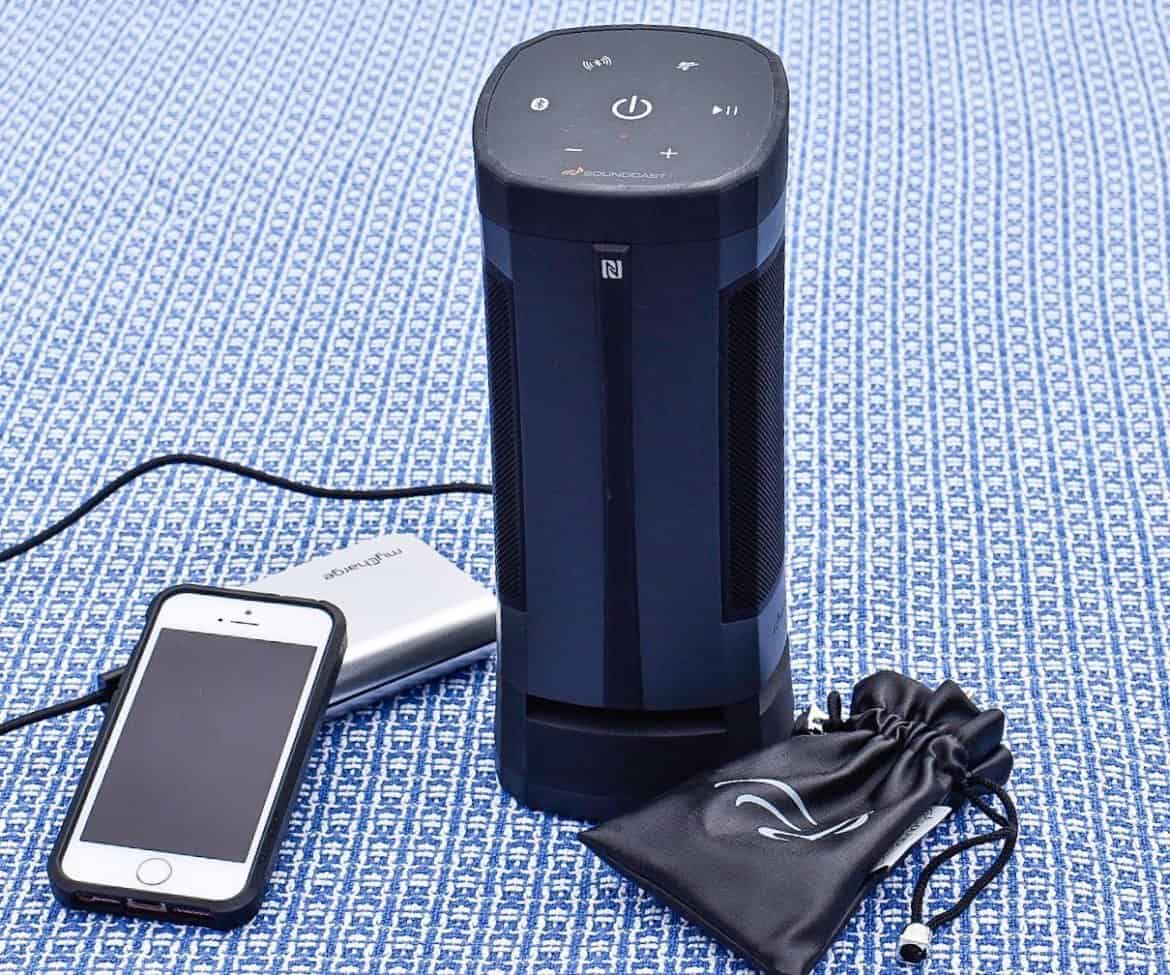 One of my biggest complaints about hotel rooms, vacation rentals, and cabins in the woods is that they never include a way for us to listen to our music, either through an auxiliary cable or Bluetooth. Last year, we took matters into our own hands and now we've got two portable Bluetooth speakers that we can bring on our journeys.
The Soundcast VG3 is the one we bring for a week at the lake, or for vacations where we'll be in one place for a while. We use it for parties, canoe trips, and cross-country trips. It's completely waterproof, gives us nine hours of battery life, and packs a huge sound in a compact package.
For quick trips, or trips where we just need to save on space, we pack the JBL Clip 3 waterproof speaker. This is a great little speaker for travel, as it's just a few inches across. You can clip it to your belt, your backpack, or your water bottle for tunes just about anywhere, and it's completely waterproof. The sound is great for the size, but you can't crank it up super loud. This is actually perfect for campgrounds where loud music is just a nuisance anyway.
Portable White Noise Machine
You just never know where you're going to have to try and fall asleep in a strange place while traveling. Sure, it could be a luxury resort with sound-proof walls, but it could just as easily be a noisy campground during spring break, or a tiny Airbnb on the busiest road in town.
For that reason, I always pack this portable white noise machine to help block out the neighbors. Also, we've found it to be very helpful during thunderstorms, when our dog gets super anxious and hides under the covers. When he can't hear the thunder, he sleeps like a baby.
A white noise machine is also an awesome gadget for families with toddlers and babies. Want to hang out by the campfire after your little one falls asleep in the tent? A white noise machine makes it possible!
USB rechargeable batteries
Such a great invention! We use our USB rechargeable batteries to power our headlamps, lanterns, and twinkly lights at camp. I just wish that these were around when our kids were little — I can't even tell you how many AA batteries we went through! These are also our new favorite stocking stuffers for everyone in the family!
Handheld Espresso Maker
We got a handheld Staresso espresso maker as a gift and thought it would be one of those gadgets that we never used. With a little practice, were were able to make pretty authentic espresso just about anywhere. Of course, you need to have access to hot water, so you can't whip it up in the car, but it's great for roadside stops, campgrounds, and hotel rooms. Just make sure you grind your coffee beans really fine, and I think you'll be impressed with this little gadget!
Travel Apps that We Love While Traveling
I can't talk about our favorite technology for traveling without mentioning the apps that we use whenever we travel. We find the basics, like Apple Maps and the native weather app pretty useful, but there are so many more that we couldn't travel without. Here are our favorites, in no particular order.
The Dyrt Camping App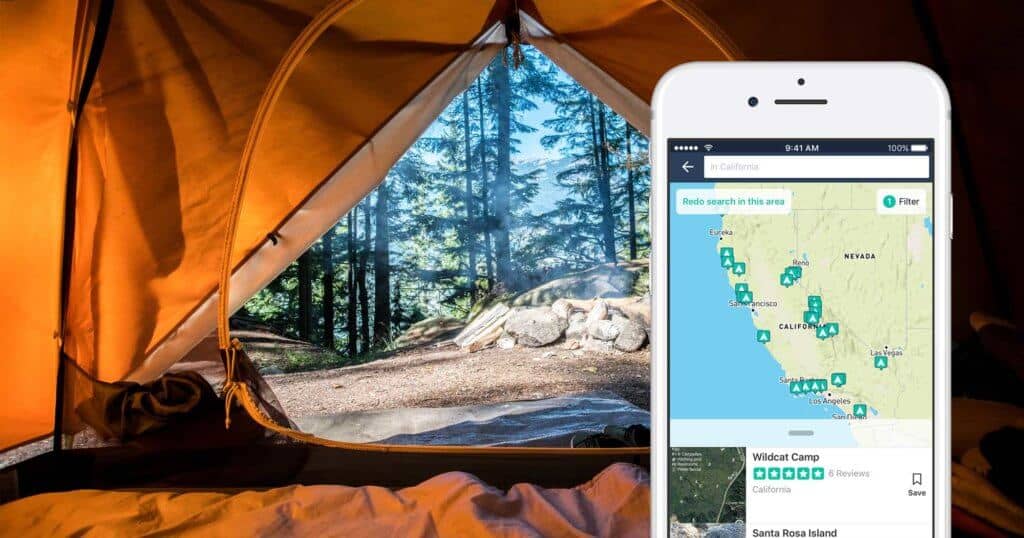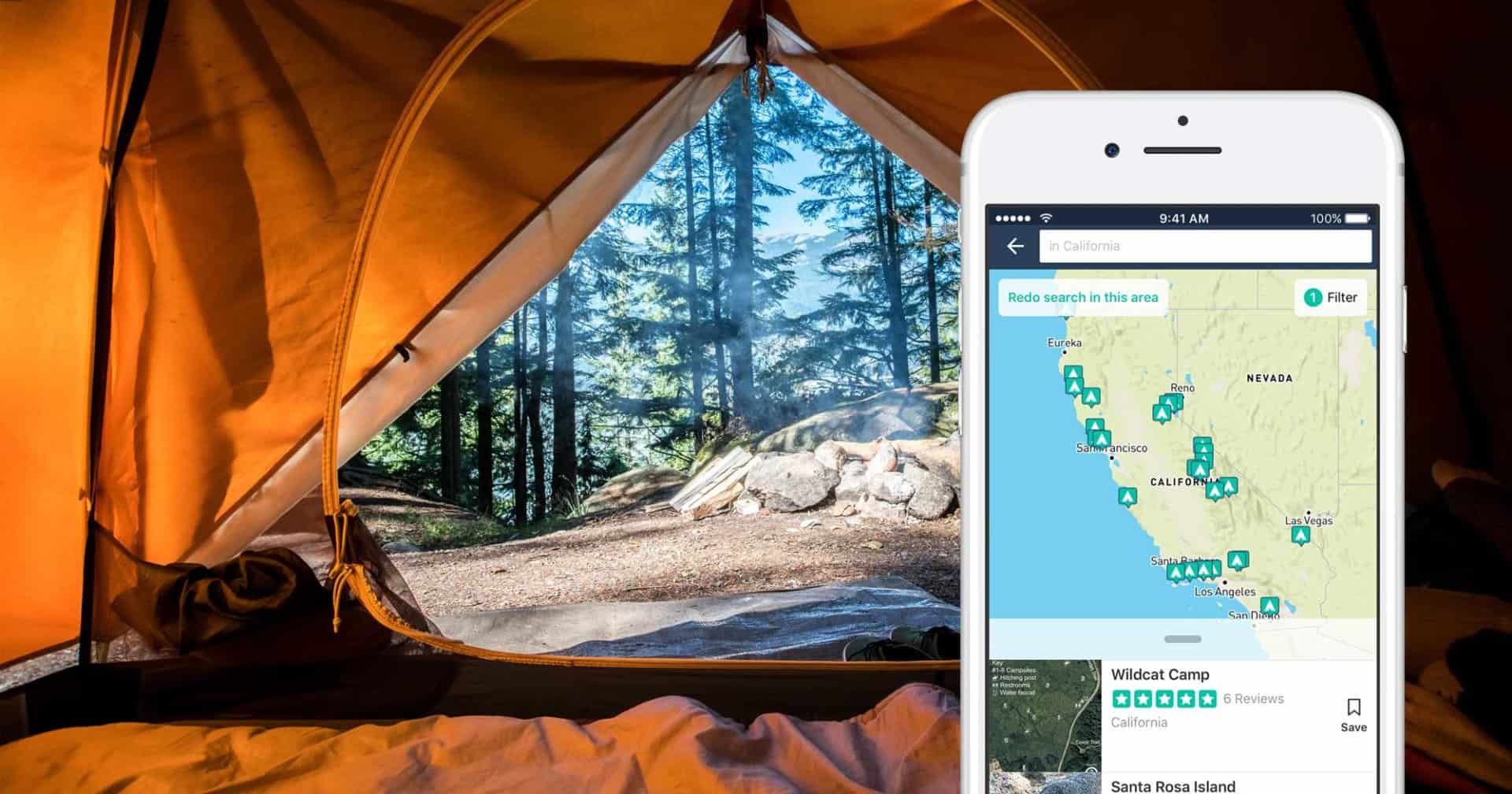 The Dyrt camping app allows you to search for public and private campgrounds with a variety of filters using the map feature or your current location. You can look for dog-friendly campsites, waterfront sites, RV sites, or camping cabins. After you find a site that looks good, you can read dozens of reviews before reserving. You can book some sites directly on the Dyrt app, but most of them require a redirect to the campground website. The Dyrt has been so useful for scoring some of our favorite campsites out there.
Hipcamp
We use Hipcamp to book private campsites when we're traveling (kind of like Airbnb). This is especially useful when we're traveling in the summer and the public campgrounds are full. We've stayed in treehouses, yurts, and cabins all over the country. The properties are mostly gorgeous and incredibly unique. The only downside is that many require a two-night stay, which doesn't always work if we are just passing through an area. It's currently only available for iOS devices.
Roadtrippers
The Roadtrippers app is a map app on steroids. You can plan stops along your route, get suggestions for things to do, and read reviews of attractions you're thinking of stopping. This is especially helpful when you're visiting a new place and have no idea what's in store. Note that the app is free to download, but you can only add five stops to your trip with the free version. It's $29.99 a year for Roadtrippers Plus, and worth every penny.
GasBuddy
We've been using the GasBuddy app for years and it's probably saved us close to a thousand dollars since we've started using it. Use it to find the cheapest gas prices no matter where you travel to. You can also pay for your gas with GasBuddy and save $.05 per gallon plus enter free drawings daily for a chance to win $100 in free gas. Honestly, we use it mostly to find cheap gas stations, and it's totally free to use.
Open Table
Open Table is a nifty app to help you choose restaurants, read reviews, and book tables online. It's great for city travel when you have no idea where to go for dinner, but probably overkill if you're traveling to a rural area. The reviews are pretty comprehensive and the reservations are made in real-time. It's a huge time saver if you're calling around to a bunch of different restaurants. You can also check out the menus for most restaurants before booking. After you've used the app a bit, it will start to give you restaurant suggestions based on your preferences. We've found it to be pretty accurate in choosing what we might like.
What's your favorite technology for travel? Anything you simply can't live without? We'd love to hear your suggestions in the comments below.
---
Read more of our gear suggestions in these posts:
---
If you found this post useful, pin it for later!