Please don't travel until it's safe to do so! Our travel posts are great for making future plans or dreaming about your next escape. Also, please note that this post may contain affiliate links from which we earn a small commission at no extra cost to you.
Finding Light on a Dark Highway
To cross the divide between youth and adulthood, sometimes you need wings to fly. I found mine one brilliant summer on an epic, cross-country road trip I took with my wife, Tara. It was a definitive moment in the evolution of our relationship. We were good friends at the time—young, career-less, recently freed from dead-end relationships, and maybe a little unsure of ourselves. At the time I think we were both dreamers without a dream, but ready to try anything.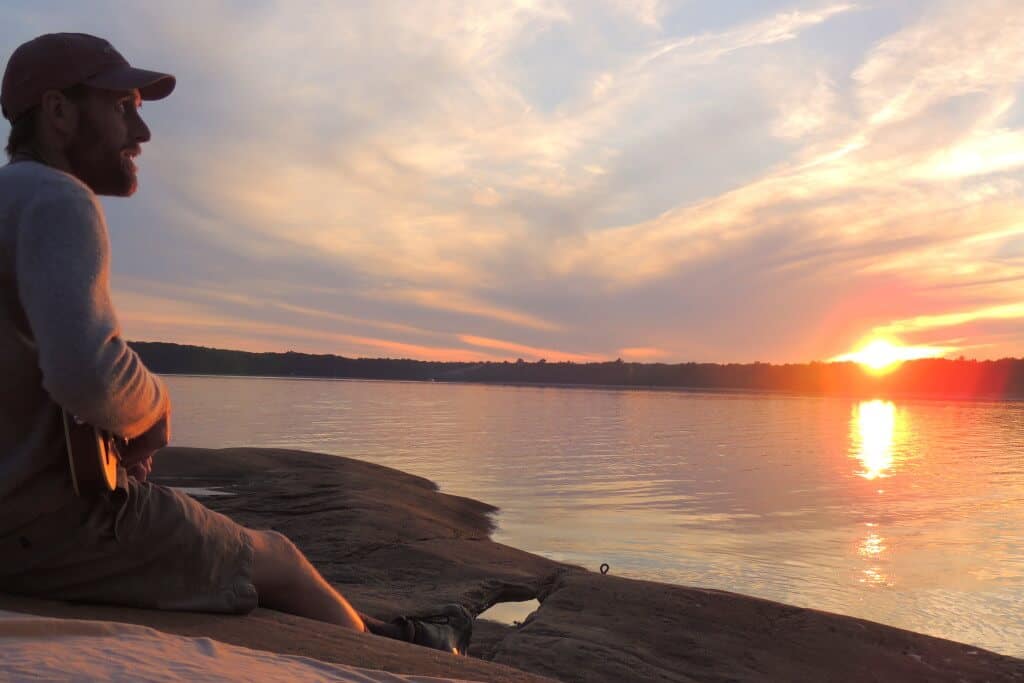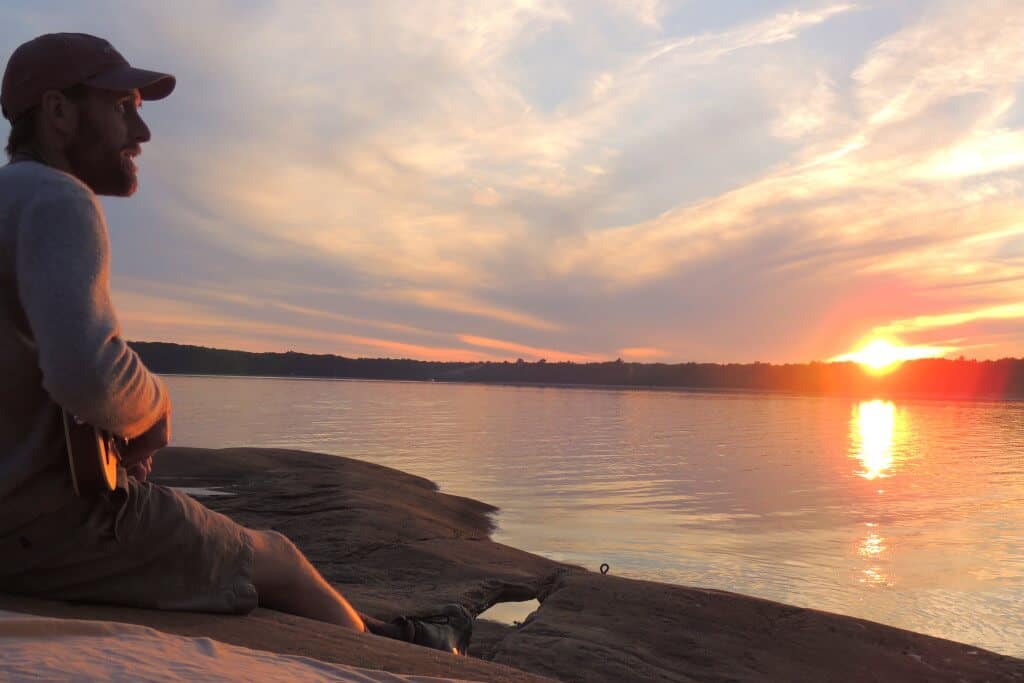 My part of the story started in May. After an eight-day walk on the Appalachian Trail failed to revive a three-year-old relationship with my girlfriend, we soon went our separate ways. My seasonal job had ended, I had no interest in college, and I was confused about what to do next. My soul ached for clarity, purpose and…freedom. The time was ripe to travel and to find, somewhere in this supposed land of the free, a light to lead me out of the darkness.
It took me two weeks to fix up my old green VW Scirocco for the journey—a tiny car with just room enough for me, my dog Amos, and the barest essentials for the road. The repairs were mostly complete when I drove away with Amos riding shotgun. The  Scirocco ran better than it had in months, and for one idyllic hour we rolled along in the golden afternoon sun with the windows open wide and the scenery flying by in a blur of summer greens.
Then it happened. My car started coughing in hysterics, and I was forced to pull off the road. Luckily, we hobbled right into the entrance of a quiet wooded picnic area. I listened to the car take its last desperate gulps of sweet summer air from an otherwise promising early-June afternoon. The silent forest surrounded us as shafts of sunlight slanted to the ground through crowns of pine and oak.
The Trip that Changed my Life
This spring I've been honored to participate in a fantastic project, one that brings travel writers together for a common cause, and supports children in need all around the world. It's the brainchild of travel blogger, Hung Thai from Up Up and a Bear, and it's momentum is inspiring me already! More than 80 of us have teamed up to contribute stories about a trip that changed our lives. The stories will be compiled into an awesome anthology and sold for your reading pleasure. All proceeds from the book will benefit Unbound and Save the Children. Unbound is the only child sponsorship program to receive a score of A+ from CharityWatch. Save the Children works with children in 120 countries, aiding in initiatives on nutrition, health, education and more.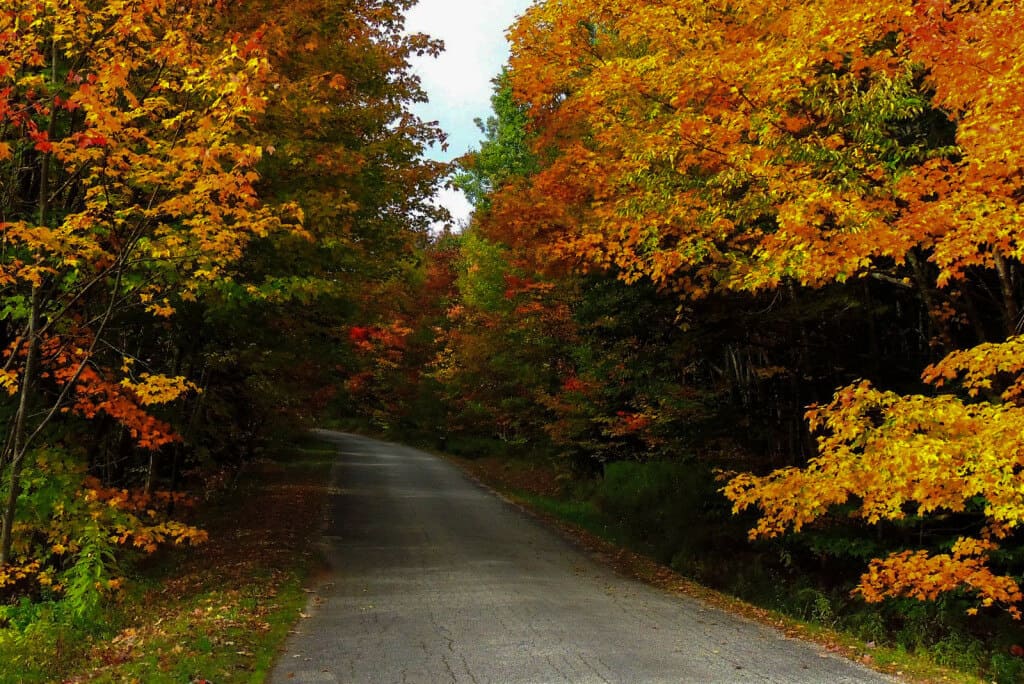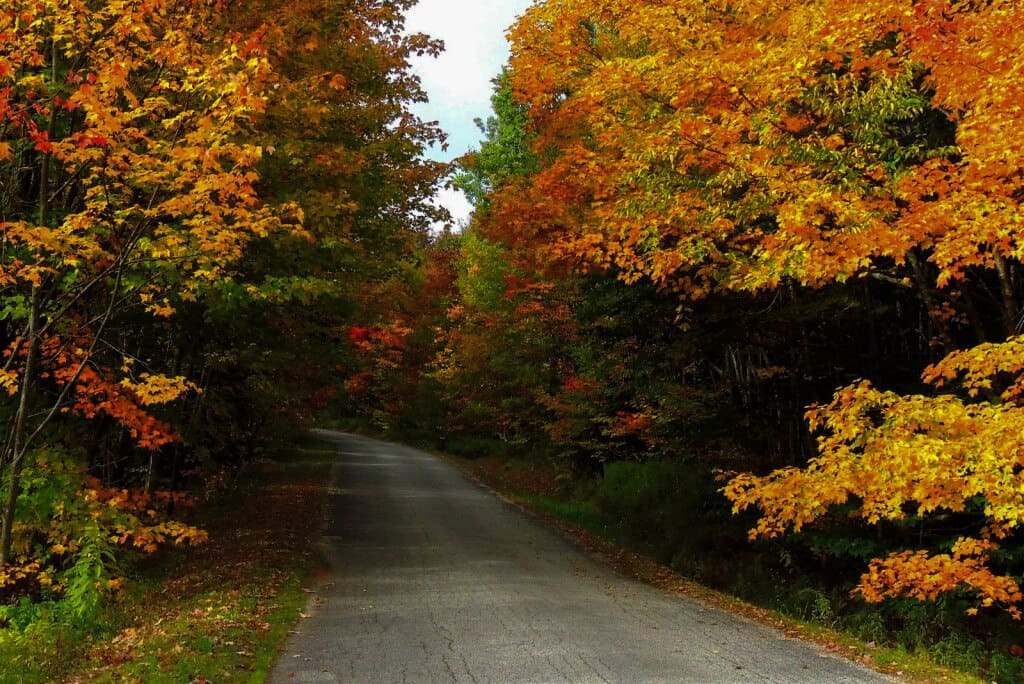 A disclaimer before I continue – I didn't actually contribute a story. Instead, I recruited my husband, who was laid up and recovering from a nasty injury, to write about his life-changing adventure. You see, the trip that really changed my life is the same one that changed his. The excerpt above is from Eric's contribution, and ya know what? He never does get his car fixed up in time for his journey. Want to learn more about the trip that changed our lives?
How You Can Help
The most important thing you can do to help this project move forward successfully is to buy the book. To be clear, The Trip that Changed My Life won't be available on Amazon or at bookstores. You can only buy it through Indiegogo, and only for a limited time. There are several levels of sponsorship available, enabling you to choose from a beautiful, full-color coffee table book, a paperback with no photos, or a full-color ebook. 100% of the profits will go to the non-profit organizations mentioned above.
You can also share our project and our message far and wide through whatever means you deem fit. This Indiegogo link will take you directly to the contribution page. 
With your help, this project will positively impact thousands of children around the world, and you'll receive incredible inspiration to fuel your wanderlust for years to come.
Please pin!!!
Thank You!!