Please check to make sure destinations are open to visitors before planning a trip and follow local guidelines. We earn a commission from affiliate links that may be included in this post.
I'm so lucky to call Vermont home. It's a place of incredible beauty in all four seasons, plus it's got some awesome opportunities for outdoor recreation, amazing lakes and rivers, and unique towns that are ripe for exploring. Vermont also has an incredible array of innovative people and companies that are making inspiring products, clothing, food, and gear for the rest of the world to enjoy. Today I'm sharing some of my favorite Vermont products with you.
These are companies that I've been supporting for years — Vermont companies that are working to give back to their local communities, grow the local food movement, solve important global issues, or inspire people to get outside. Check out these awesome Vermont products, add them to your wishlist.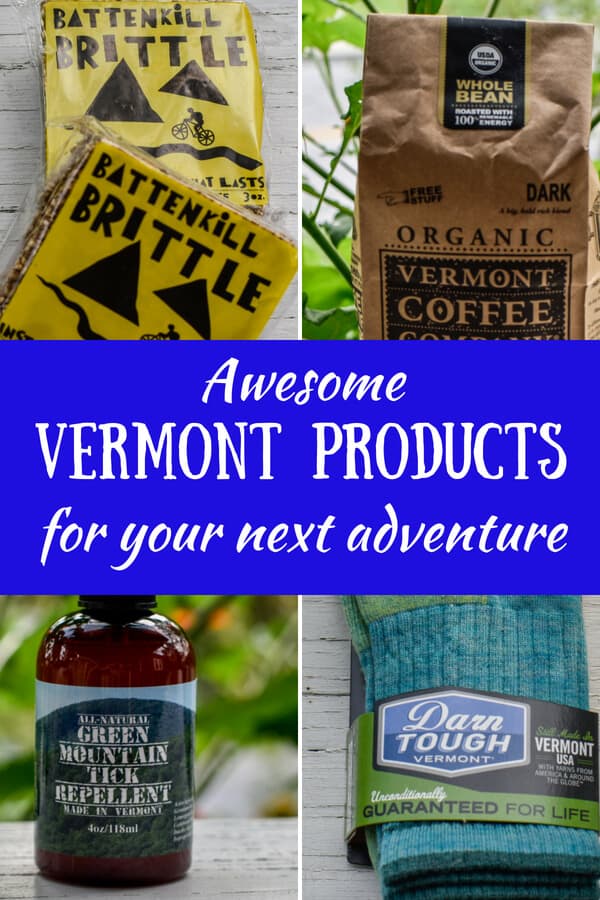 Darn Tough Vermont: Socks for Every Adventure
I can't say enough great things about Darn Tough socks. I love everything about them — the gorgeous color combinations, the way they form to your feet and never bunch or sag, the soft merino wool material — they are simply amazing. If you are pursuing outdoor adventures, you'll find there's a pair of Darn Tough socks for just about everything – hiking, running, skiing, and snowboarding. Plus, they make the cutest socks for kids!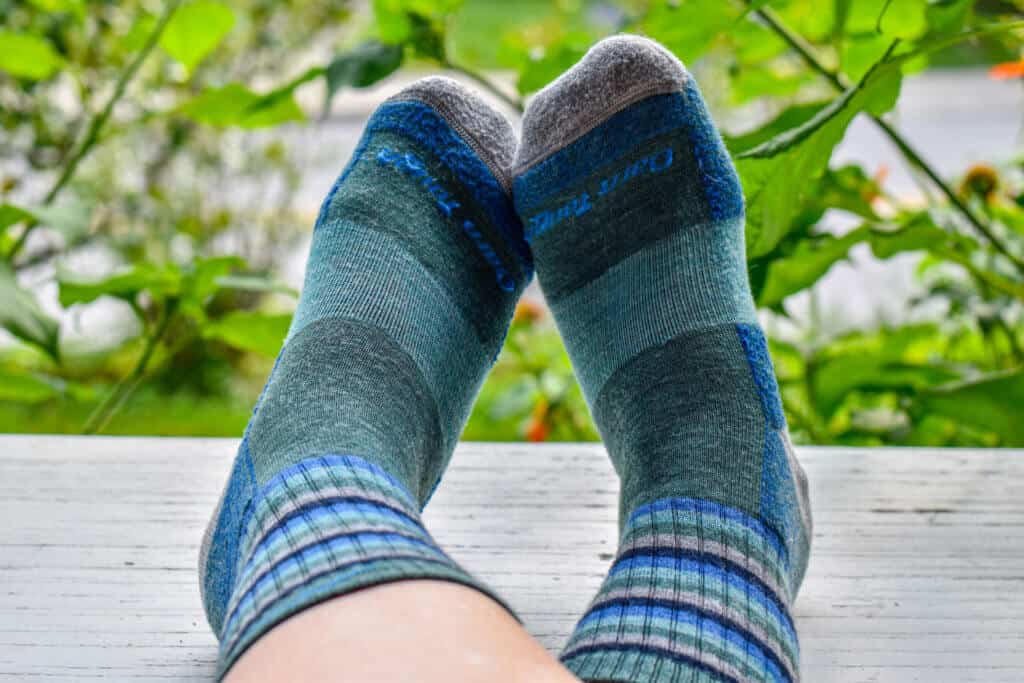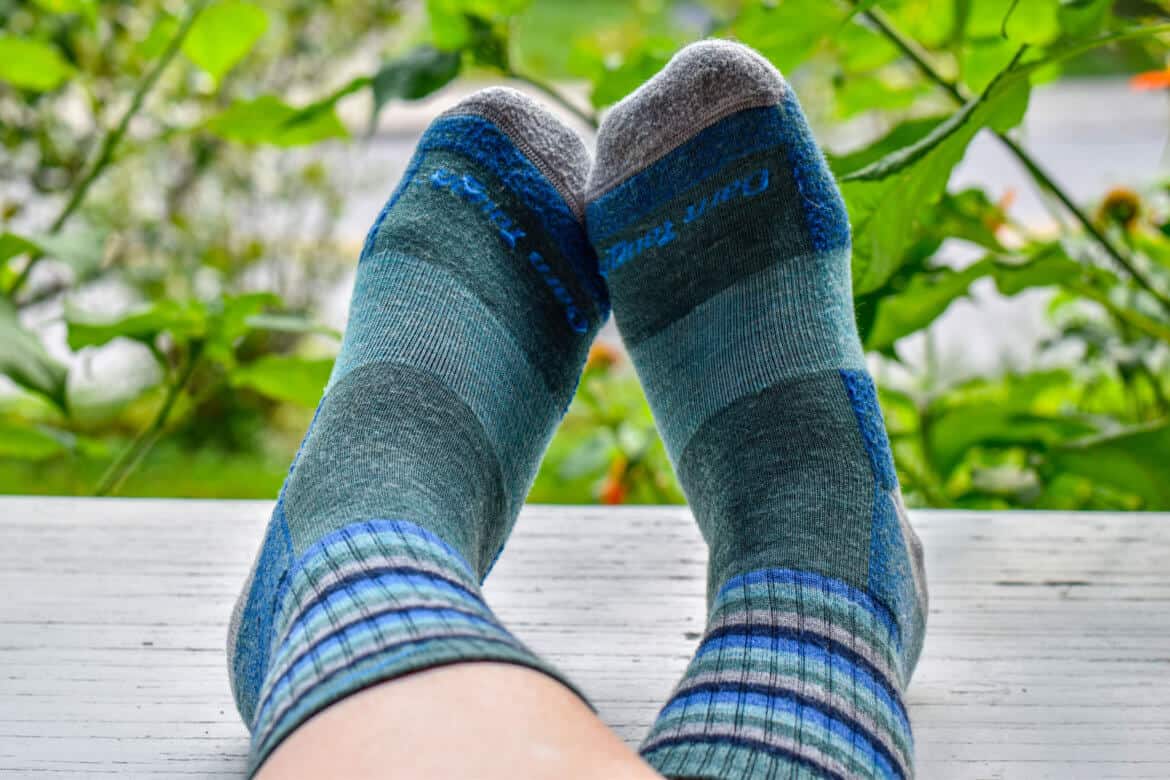 Over the past few years, I have been slowly replacing ALL of my socks with Darn Tough socks. They average about $20 per
pair, so I can't do it all at once, but the best thing is that they are unconditionally guaranteed for life, so once I've got a solid collection, I'll be set forever. My very first pair, which I bought in 2011 is still going strong, but I have no doubt that when the time comes, I'll be able to replace my worn-out socks with a new pair.
Darn Tough Vermont is a family-owned business based in Northfield, Vermont. They have been making socks at a single mill in Northfield for more than 40 years using sustainably-sourced merino wool from America and around the world. If you're into outdoor adventures, chances are there are Darn Tough socks meant for you. Weather performance socks are available for hiking, biking, running, skiing, and snowboarding.
Watch the video to learn more about Darn Tough Vermont, and place your order online. Darn Tough Vermont offers free shipping if you buy 2+ pairs.
Turtle Fur: Totally Tubular Neck Warmers
I grew up wearing Turtle Fur fleece neck warmers during Vermont's snowy winters, and I'm still nostalgic about those days. It was not uncommon for us kids to constantly be hunting for our Turtle Furs before going sledding, and by the time I moved south, where neck warmers weren't needed, I had acquired quite a collection that had to be handed down to my Vermont classmates.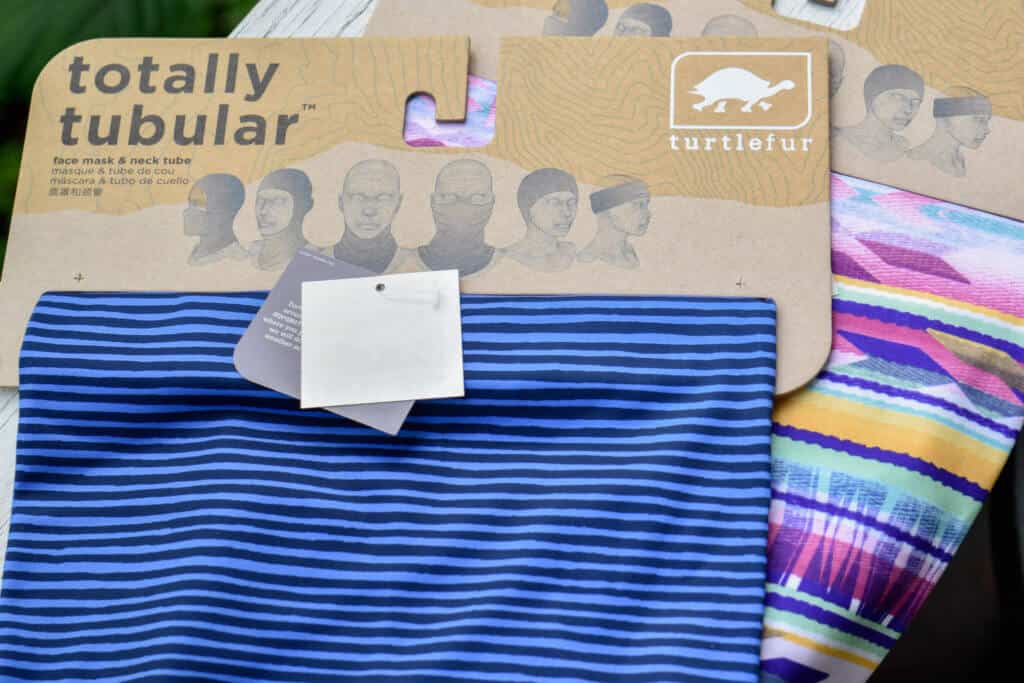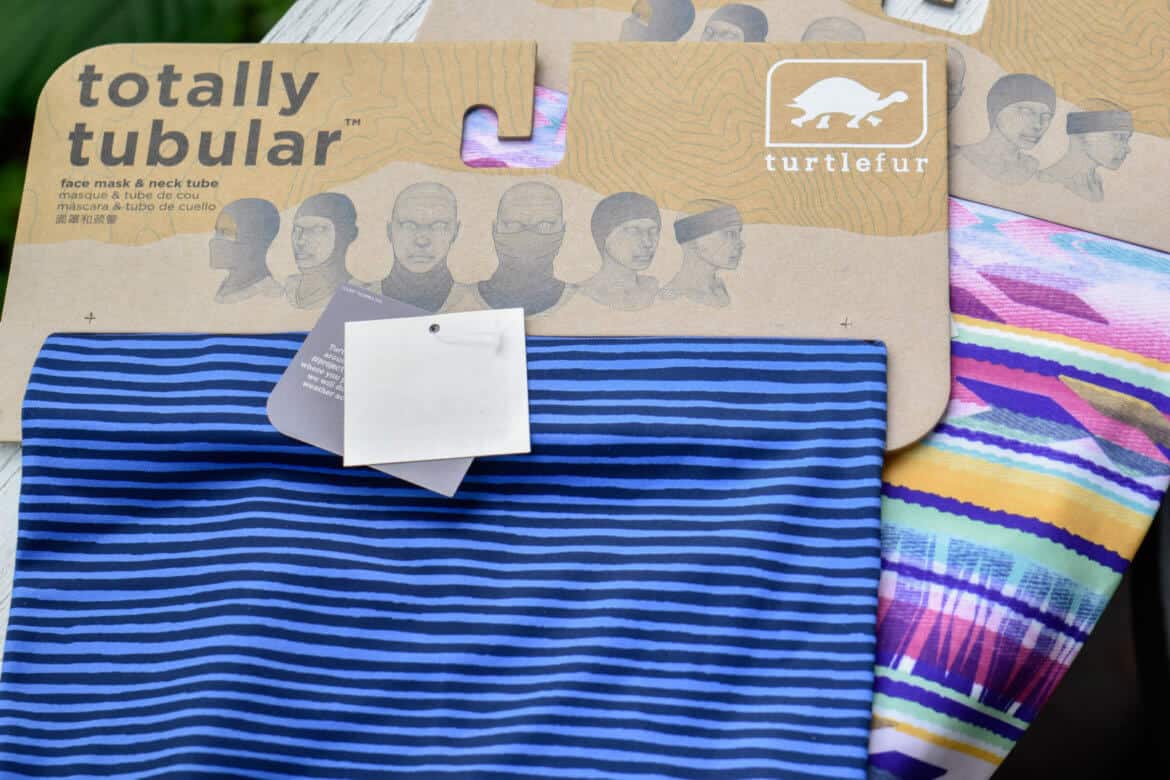 I'm so happy to report that this Vermont gear company is still making those original Turtle Fur fleece neck warmers, as well as a whole line of hats, socks, mittens, and accessories. Many of Turtle Fur's hats are still made in the Northeast Kingdom of Vermont. Turtle Fur is committed to environmental sustainability, and in 2008 was recognized as a member of the Vermont Business Environmental Partnership program. They are dedicated to continually reviewing and improving their environmental practices and have taken numerous steps to reduce waste, water, electricity, and packaging.
Turtle Fur also gives back to the community through its Project Warmth initiative, where they donate more than 8,000 products annually to shelters and other organizations across the country. Since the program's inception in 2007, Turtle Fur has donated more than 50,000 pieces.
In rediscovering Turtle Fur as an adult, I'm most excited about the Totally Tubular neck warmers. This lightweight neck warmer is made with UV performance fabric with wicking properties, and can be worn as a traditional neck gaiter, but also a hat, headband, or a balaclava. The Totally Tubular comes in all kinds of cool colors, provides four-way stretch, and is quick drying. It may quickly become your most beloved piece of winter gear. Buy Totally Tubulars online, with free shipping if you spend $35.
Battenkill Wholesome Foods: Formerly Battenkill Brittle
I fell in love with Battenkill Brittle a few years ago when I discovered it at the Dorset Farmers' Market in Southern Vermont. On the outside, Battenkill Brittle looks like a regular good-for-you granola bar, but wait 'till you taste it! It's a low-sugar, high-protein, gluten-free and totally addictive. It's my go-to hiking snack and I feel so lucky that I can get this awesome Vermont product at a dozen different stores locally.
Since the original Battenkill Brittle debuted in 2010, this small Vermont company has added a bunch of delicious offerings, including Battenkill crumble, cereal, and cookies, and a line of yummy Vermont gifts featuring all of the above.
Battenkill Wholesome Foods is still made in a small commercial kitchen in the basement of a solar-powered log home. Everything is made from scratch, and the company is committed to environmentally-friendly practices, with a strong commitment to recycling, reusing, and composting whenever possible. If you live in New England or New York, you can buy Battenkill Brittle locally at more than 200 stores.
Vermont Coffee Company: Roasted with 100% Renewable Energy
Vermont Coffee Company has been roasting beans in small batches in Middlebury, Vermont since 1979. I first discovered Vermont Coffee Company a few years ago, when I was out of my favorite brand and looking for a substitute in the coffee aisle of my local grocery store. I'll admit to being a bit of a coffee snob, and I didn't have high hopes of finding a suitable replacement, but I brewed up a batch of Vermont Coffee the next morning, and I haven't looked back.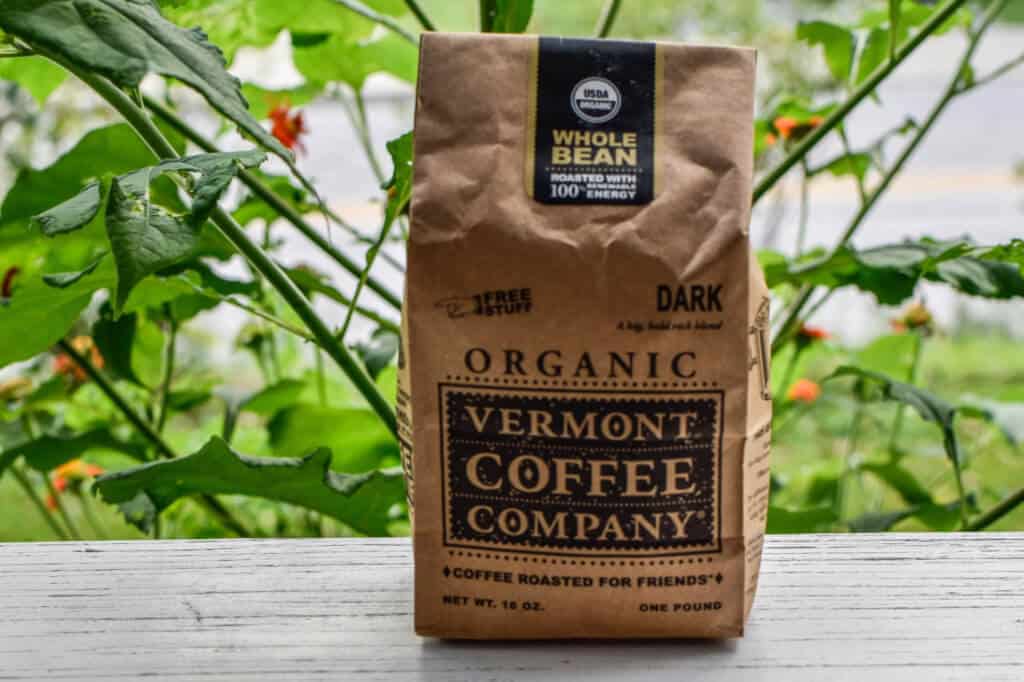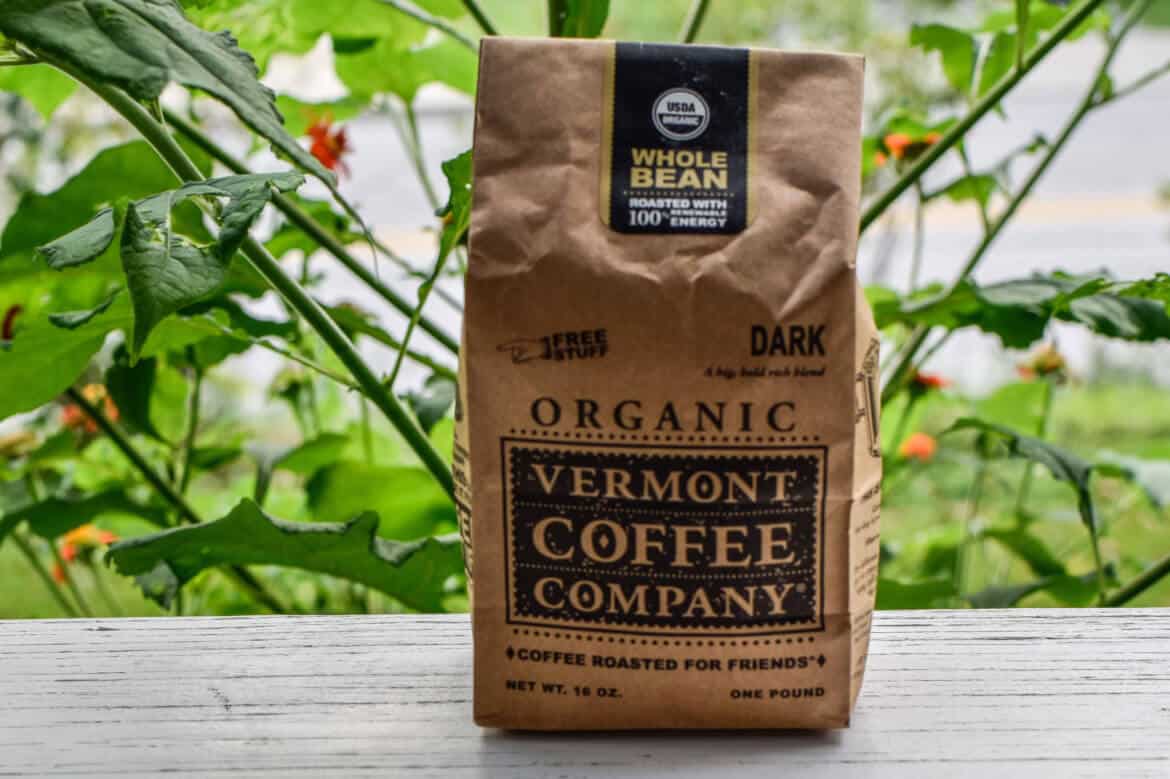 Vermont Coffee Company sources organic coffee beans from around the world, which is then slow-roasted for big, bold flavor. In 2018, they became the first coffee roaster in the United States to make their coffee from 100% renewable energy. Electricity comes from local dairy farms that operate anaerobic digesters to extract methane gas from cow manure and convert it into electricity (known locally as Cow Power).
Vermont Coffee Company is available at groceries and natural food stores throughout Vermont or through the Vermont Coffee Company website. Coffee is sold in one-pound or five-pound bags and is available in a variety of roasts and blends. My favorite is the dark blend, which has been around since the company opened in 1979. If you find yourself passing through Middlebury, Vermont, be sure to pop into the cafe, which serves delectable breakfast and lunch selections alongside their fabulous Vermont coffee.
Green Mountain Tick Repellent: All-Natural, Effective, and Safe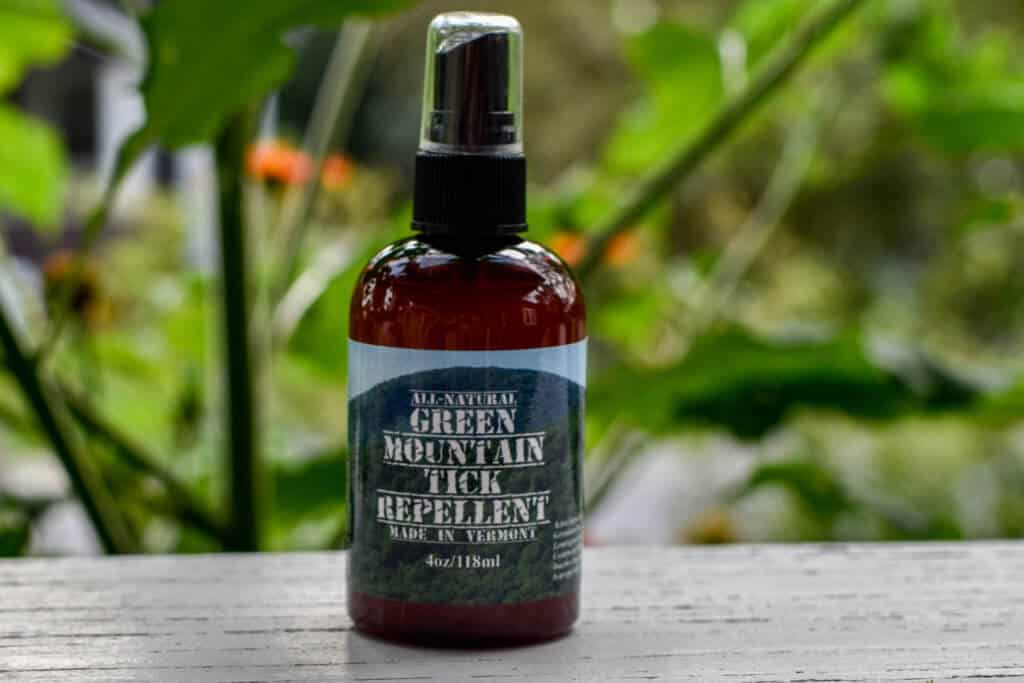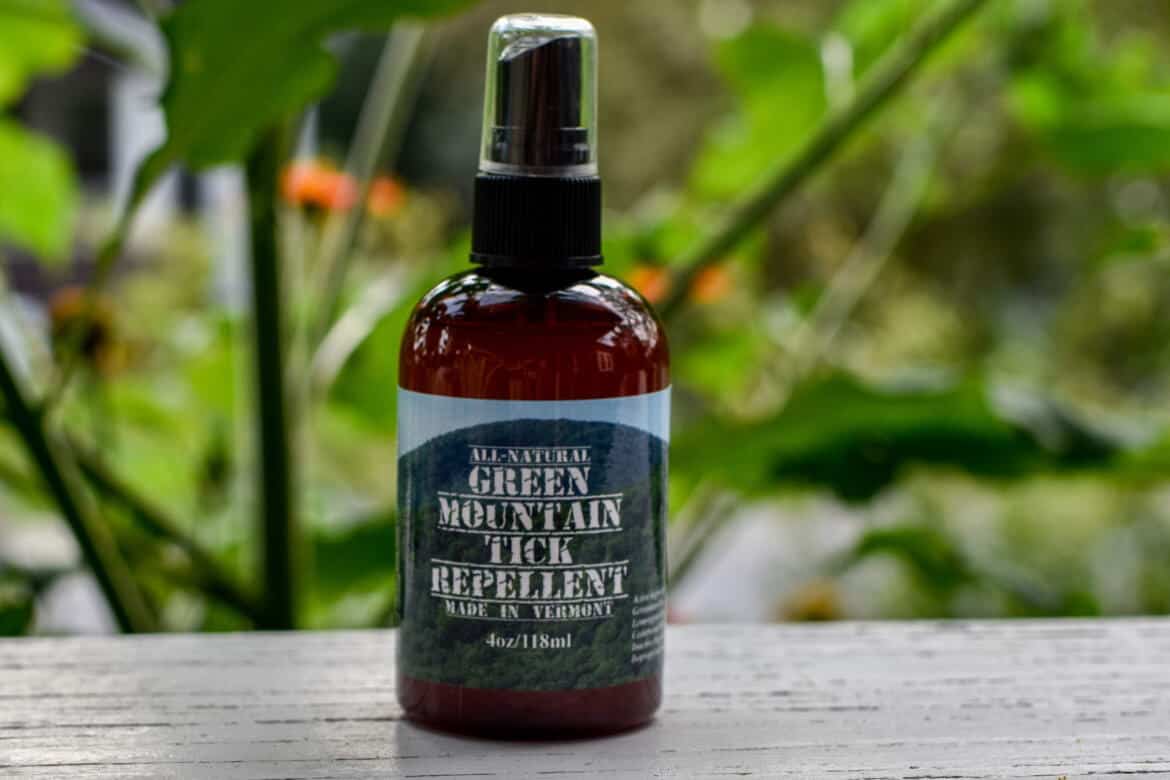 My whole adult life, I've fought a never-ending battle with ticks, which frequent the northeastern United States. I've used many different bug repellents, been treated for Lyme Disease, and even sworn off hiking for long periods because of the risk of tick-borne diseases. As a parent of outdoor-loving kids and dogs, I have found it very difficult to navigate the world of chemical-laden sprays, warning labels, and the very real risk of becoming infected just because we love being outside.
I began hearing stories and recommendations for Green Mountain Tick Repellent a few years ago, and because I've tried so many different natural insect repellents that didn't do what they promised, I pretty much wrote this one off without trying it. Thankfully, a friend accidentally left a bottle at my house, and I used it one morning before heading out for my morning dog walk. I sprayed it on my shoes and pant legs, and while I still had to pick many ticks off my dog that day, I didn't find one on myself. Of course, that led me to research whether it would be safe for dogs — it is!
These days I'm a loyal fan, and while I still use DEET products on some of my clothing, I only use Green Mountain Tick Repellent on my bare skin. I find it particularly effective on our dogs, who tend to romp in tall grass and woods where ticks are more prevalent. I love that Green Mountain Tick Repellent smells good, isn't greasy, and is made with pure essential oils. It's an awesome product! You can buy Green Mountain Tick Repellent throughout New England and New York, as well as select stores across the country. If you can't find it locally, you can order it directly from the Green Mountain Tick Repellent website.

Pin for Later?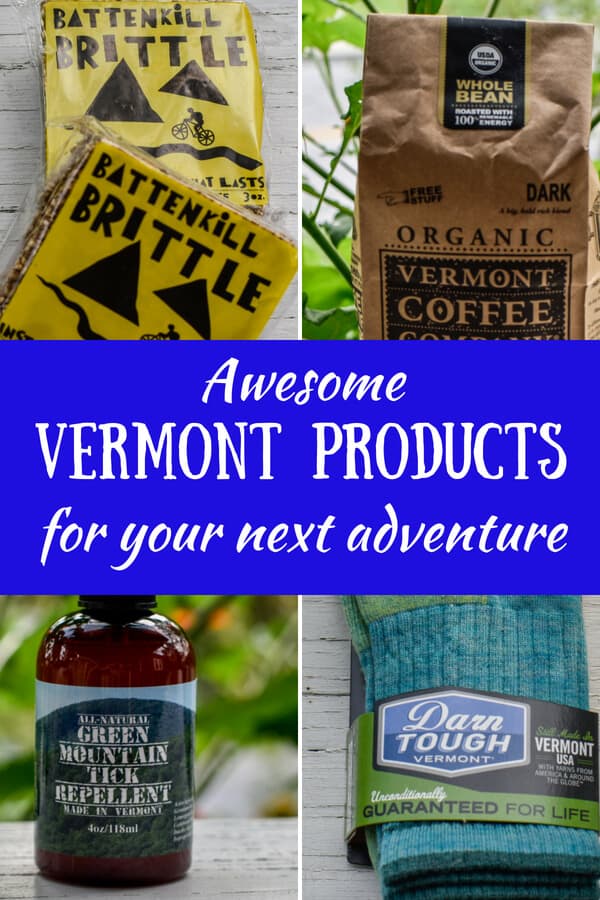 Our Favorite Resources for Road Trips and Outdoor Adventures

These are the resources we use for planning road trips, saving money while traveling, and shopping for outdoor gear.

Car Rentals: While we use our own car most often for road trips, we also enjoy flying into major airports and then renting a car for more regional road trips. We use Kayak to compare prices and find deals from dozens of car rental agencies at once.

Flights: We use Kayak or Skyscanner to search out flight deals. Money-saving tip: If you find yourself using the same airline over and over again (we are huge Southwest fans), consider joining their loyalty program and getting an airline credit card. With our Southwest Rewards Visa, we earn a few free flights each year.

Hotels: When it comes to lodging, we seek out small boutique hotels or quirky roadside motels. First, we search for hotels on TripAdvisor so we can read reviews from other travelers. Then, we use Booking.com to make reservations (they have the best prices, plus a flexible cancelation policy).

Camping: Camping is one of our favorite things to do on long road trips. It allows us to explore the outdoors, cook our own food, and save money. We use They Dyrt Pro to find campsites and read reviews before booking on Recreation.gov or state park websites.

Glamping and Vacation Rentals: For weekend getaways and shorter vacations, we love glamping (check out our glamping resource guide). We book glamping properties through Tentrr, Hipcamp, and Airbnb. For cabins and vacation rentals, we like to use VRBO (they have fewer fees and a better cancelation policy than Airbnb).

Guides and Maps: If we are visiting a new region, we usually invest in a Moon Travel Guide for the area. We pass them on to friends and family after our trip. If we are planning on hiking, we also purchase a Falcon guide in the Best Easy Day Hikes series.

Outdoor Gear: We are REI Co-Op members. It cost us $20 for a lifetime membership, but we get a yearly dividend based on our purchases, plus great deals and coupons throughout the year. REI also has a great return policy.

Check out our complete guide for planning a road trip on a budget