Today Back Road Ramblers is welcoming guest author Betsy Luce from Sugarbush Maple and Cheese Farm in Woodstock, Vermont. Betsy is sharing a bit about her hometown as well as information about her family farm, which is located at the end of a winding dirt road in Woodstock. Betsy and her husband, Larry, welcome visitors to the farm throughout the year. Thanks so much for sharing your farm and town with us, Betsy!
---
What's so special about Woodstock, Vermont?
The town of Woodstock has been selected as one of the most beautiful towns in America by Conde Nasté Traveler. The village and surrounding hills and farmland have most everything a visitor could wish for including skiing, hiking and miles of back roads with beautiful farm land and lovely country homes. You'll find covered bridges, unique shopping, the world-famous Billings Farm and Museum, Marsh Billings Rockefeller National Park, and our farm, Sugarbush Maple & Cheese farm.
The town was first settled in 1768 and as it grew to be a prosperous hub of the county many beautiful homes in Georgian and Federal style were built around the town green, along with a stately court house and library. Since the town is now a tourist destination you will lots of lodging opportunities, from historic bed and breakfasts and full-service hotels, to quaint, road-side motels. Many local restaurants in Woodstock now feature farm-fresh local foods.You can also sample local fare many weekends at church and school suppers.
There are two farmers' markets each week and many festivals throughout the year, including Bookstock, Taste of Woodstock, and the Wassail Holiday Weekend. There is also an active theatre, music, and arts scene. For an overview of events and activities, please visit For more activities check out the Woodstock Chamber of Commerce website.
Vermont has more dirt roads than paved roads, and Woodstock has lots of such roads leading out into the smaller communities. It's safe driving on these roads and they will most always end up somewhere unless you start to see grass growing between the tire lanes which probably indicates that it's a dead end. Use caution on back roads during snow storms as these roads are maintained by the town and it's sometimes takes a while before they are plowed and sanded. While GPS works pretty well all over Vermont, it's a good idea to bring maps and pay attention to road signs.
Sugarbush Cheese & Maple Farm
Our family farm is five miles outside of Woodstock at 591 Sugarbush Farm Road. Visitors will pass through the historic Taftsville Covered Bridge and wind their way 3 miles up Hillside Road, with beautiful views of the Green Mountains. Sugarbush Farm was founded by my parents in 1945 and we are well known for our farm-made maple syrup and aged, sharp cheddar cheese.
Sugarbush Farm is a 550 acre farm with 9000 maple trees tapped. Folks can walk in the woods and see how we tap trees with plastic tubing, and visit the sugar house to learn how we boil sap into syrup in March. Each tree produces 10 gallons of sap which will boil down to one quart of maple syrup. Visitors are invited into our cheese packing room to sample 15 kinds of cheese and four grades of maple syrup, ranging from delicate to robust. Our farm store is located in the original house built in 1865 that was our family's home where I grew up. The farm store also features jam, mustard, meats and spreads from over 50 small family businesses that are tucked in the hills along back roads.
A few folks comment that three miles off the main highway is too far to travel, but most visitors claim the views alone are worth the trip. In 1975, the Boston Globe wrote, "at the end of a Vermont dirt road lies a cheese lover's paradise." During November and December, Sugarbush Farm turns into Santa's workshop, packaging and shipping out over 8000 gifts of cheese and maple syrup across the country. UPS and the US Postal Service do us great service, as they travel up our back roads to pick up packages in all kinds of weather. If you don't think you'll be in Vermont in the foreseeable future, we urge you to visit our online store.
We so enjoy meeting the 40,000 folks who have come up the back road to visit our farm. We learn so much from other people and we hope they learn a little about farming in Vermont. It's our goal to keep our 550 acres a working farm with sugaring, beef cattle, and firewood sales, and not have it end up as a second home as many of the farms have become. We are open every day of the year except Thanksgiving and Christmas. We do hope you'll stop by and say hello if you're ever in the area.
Resources for Visiting Woodstock, Vermont
Woodstock shines in all four seasons, but fall is definitely the most popular time to visit. The leaf-peeping season varies from year-to-year, but in general, the colors start changing in late September and are going full-tilt by Columbus Day Weekend. Woodstock makes a great base for exploring central Vermont. Here are a few resources to help you plan your trip.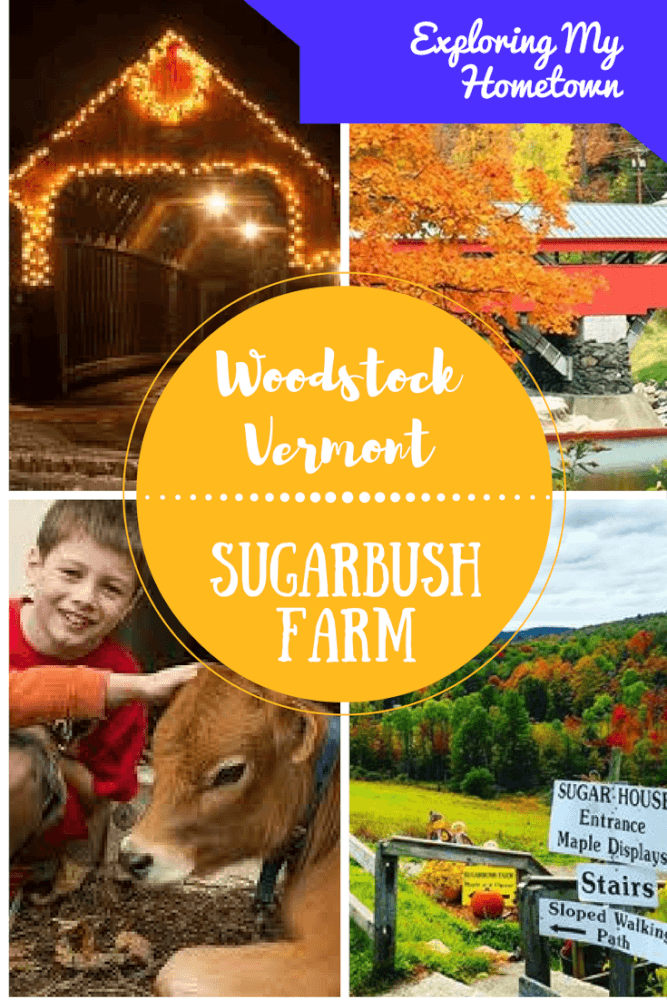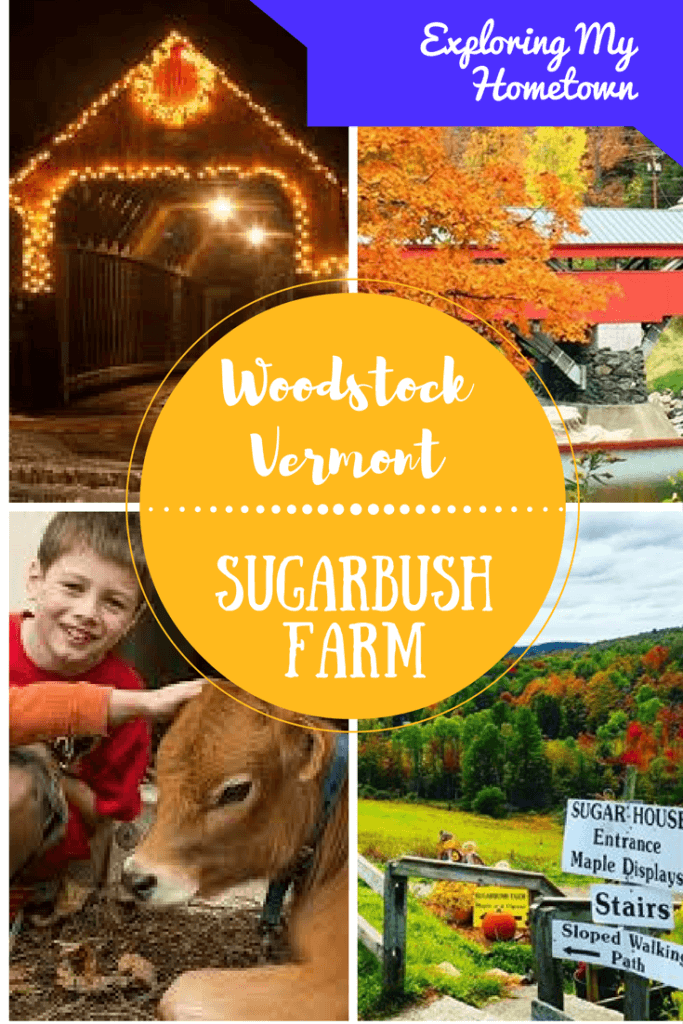 ---
Betsy Luce moved to the Sugarbush Farm with her family in 1945 when she was 2 years old. Her grandparents were from southern Vermont but her parents had grown up in the city and lusted for country life. After trying to make a living farming, they turned to smoking cheese and developed a small mail-order business from Grandmother Ayres's Christmas card list. From those small beginnings, the Sugarbush Cheese and Maple Farm grew. Betsy married her junior high sweetheart, Larry Luce, who was a sugar maker and from there maple was added to the products. The mailing list has grown to 15,000 customers who mostly now order online (some different from the 1960s when orders arrived by mail with checks in them). Betsy writes a Facebook post weekly about farm activities and sends a monthly email to customers to keep them updated about life on the farm.