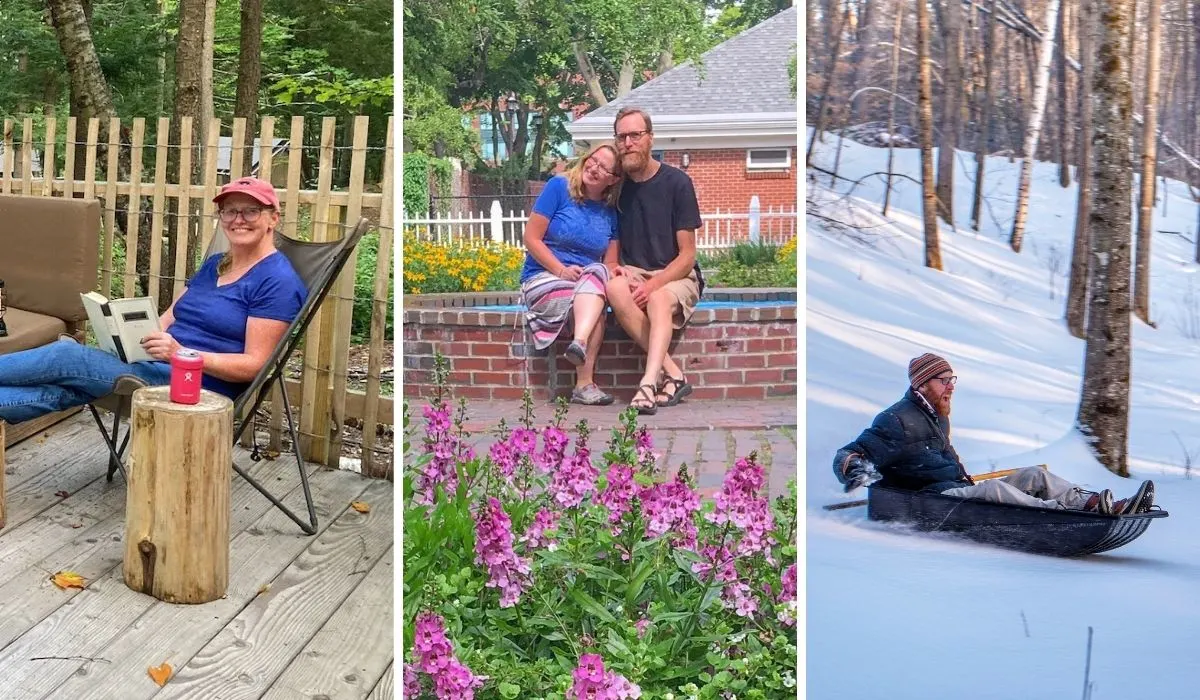 Hi there, we're Tara and Eric, the faces behind Back Road Ramblers.
Back Road Ramblers provides practical, in-depth travel itineraries, small-town destination ideas, and insanely easy ways to get outside.
Our goal is to inspire our readers to explore new destinations by highlighting the unique qualities of our favorite places. We want to emphasize that travel doesn't have to be perfect, expensive, or life-changing. Small journeys can be as adventurous as the big ones!
We started Back Road Ramblers in 2015 with no intention of turning it into a business. Apparently, our readers had other plans. Today, Back Road Ramblers reaches more than 100,000 followers through our website, social media, and email newsletter.
Quick Stats
71,000 Monthly Page Views
30,000 Social Media Followers
2,300 Email Subscribers
Back Road Ramblers has been featured in AAA Northeast, the Discoverer, the Outbound Collective, Estuary Magazine, and more. Check out our press and media page for a full list of press features.
We'll dig deeper into our audience and partnership opportunities below, but we also have a tidy and organized media kit that includes all the stats with none of the fluff, if that's more your speed.
---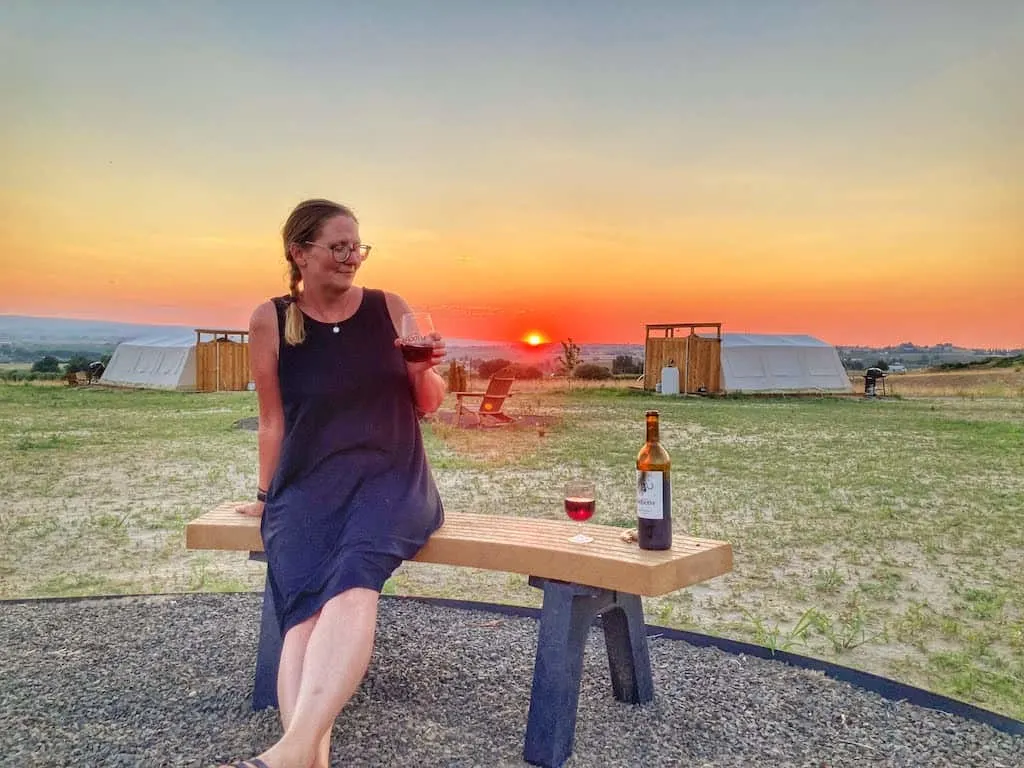 Meet Our Readers
Most Back Road Ramblers readers are residents of the United States. 60% are female, and most are between the ages of 35 and 55.
Our typical reader is a woman who is married with children or transitioning to empty nesting. She's interested in hiking, photography, the outdoors, sustainable travel, and unique accommodations in beautiful places. She most often travels with a companion or her family, but she is not opposed to the occasional solo getaway.
Our readers are not frivolous with their money, but they are willing to splurge on experiences that will inspire them to live their lives more fully.
When our readers discover brands they love, they will be forever loyal, especially if the brand aligns with their personal values regarding sustainability, equality, and ethical travel.
Our readers don't want to rush through their vacation. Instead, they are interested in slow travel and fully immersing themselves in a destination.
Our readers aren't necessarily interested in the top tourist attractions. They want unique experiences and accommodations that they won't be able to find anywhere else.
Back Road Ramblers' followers want to get outside, and they're looking for unique destinations across America that will help them do it in style.
How We Connect
Blog – 71,000 monthly page views
Instagram – 9,050+ followers
Facebook -2,800+ highly engaged followers
Pinterest – 8,100+ followers
Newsletter: 2,200 subscribers
What We Write About
We address issues that are important to road trippers and outdoor enthusiasts and cover topics such as –
Hidden destinations across America
Small town explorations
Hiking and camping guides
Unique and in-depth road trip itineraries
Travel with Dogs
Tips for hiking, camping, and canoeing with dogs and kids
Lodging and all-inclusive vacations for outdoor lovers
The best clothing and gear for casual outdoor adventures
Brand Opportunities
Freelance writing and photography – We can create content for your website or blog, as well as unique destination photos. Check out my writing portfolio to see if I would be a good fit for your project.
Featured email newsletter slots: Reach our audience of 2,200+ engaged road trip lovers! Newsletters go out every Wednesday and only one featured listing is available in each newsletter. We guarantee a 40% open rate, and slots fill up very quickly. A newsletter feature is the most affordable way to advertise with us.
Featured listing at the top of a relevant blog post: Add your listing to the top of an SEO-optimized blog post that aligns with your business. Featured blog post listings are renewed annually. Our blog reaches an estimated 71,000 readers each month and is growing quickly.
Sponsored content (destinations and attractions): Completely customized content packages are available on a limited basis, specializing in easy outdoor adventures and small-town destinations in North America. These may include social media campaigns, dedicated SEO-optimized blog posts, and featured listings in our newsletter. Reach out for our media kit and a proposal.
Vacation rental, glamping, and hotel packages: Packages include photography, social media campaigns, blog content, and newsletter features.
Brand Ambassador collaboration – Looking for a long-term relationship? We are happy to discuss brand ambassadorships, especially if your brand aligns with ours.
Note: All partnerships are disclosed as per FTC guidelines. If you're interested in partnering with Back Road Ramblers, I'd love to hear from you.
Let's talk more! Reach out to tara@backroadramblers.com to start the conversation!