There are currently 62 national parks in the United States, and more than 419 national park sites located in every single state, except Delaware (sorry, Delaware!). Our national parks, monuments, and historic sites are also beloved national treasures, owned by the present and future citizens of the United States.
One of our favorite ways to explore our national parks is by camping and hiking in them whenever we get a chance. We started exploring national parks in earnest starting in 2013, when our family of four road-tripped across the USA in an itty bitty car, camping all the way. We camped and hiked in 10 national parks on that road trip, and have visited another 15 since then.
Now our goal is to help you plan your next national park camping trip.
First, A Few Tips for Visiting National Parks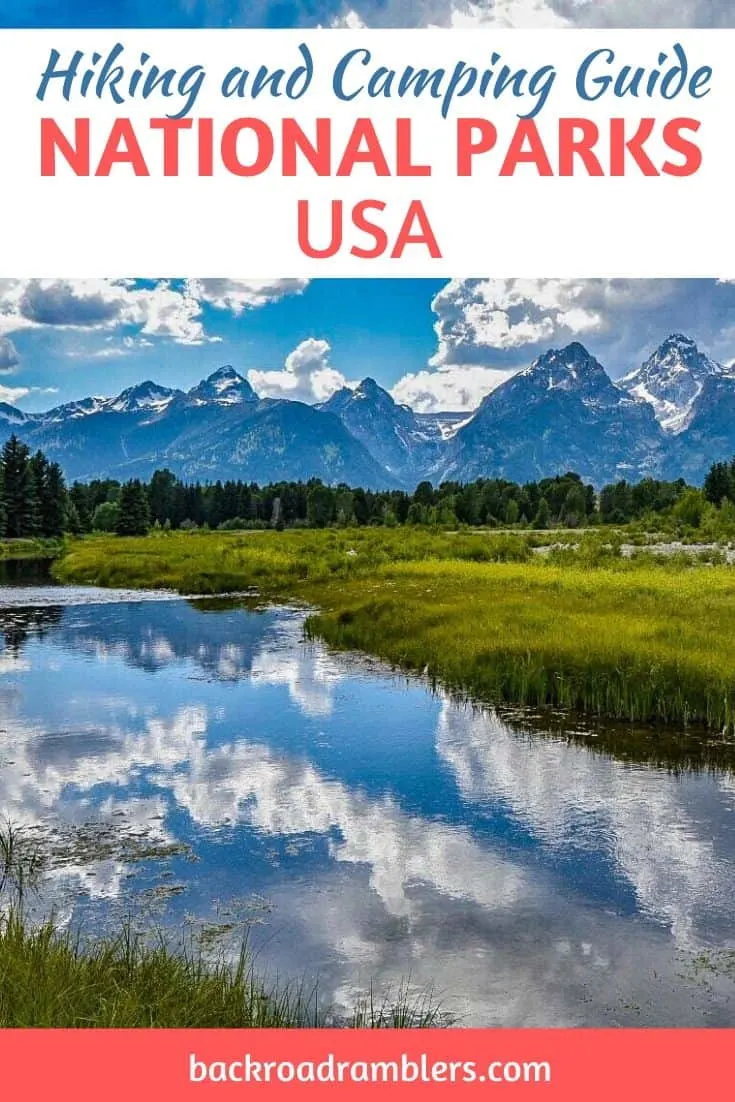 The number of visitors to our national parks continues to grow (and grow, and grow). Summer is the busiest time to visit most national parks, so my first bit of advice would be to avoid summer trips if you can.
If you're reading this and thinking, "I can't avoid national parks in the summer – that's when my kids are out of school." I hear you! My husband teaches fourth grade and 90% of our national park visits take place in the summer. It's just the way it has to be. If it's summer or nothing, by all means, visit your favorite national parks in the summer, but take steps to avoid the summer crowds if at all possible (see the post below).
If you're thinking a winter road trip may be just what you need, check out our post about the most romantic national parks to visit in the winter.
---
Next tip: if you're going to visit more than one or two national parks this year, invest in the America the Beautiful pass. This is an annual pass that will get your family into every single national park for $80. Buy it at any national park, or at REI, which will donate 10% of each sale to the National Parks Foundation.
---
Do you have a fourth-grader? Take advantage of the Every Kid in a Park program! This program is sponsored by Every Kid Outdoors and allows fourth-graders and their families to explore national parks, monuments, and historic sites for free!
---
Finding National Parks Near Me
The truth is that most of the 62 national parks are located in the Western United States. That's a bummer for this Vermonter and anyone else that lives in the Northeastern United States. If you want to visit one of the 419 sites managed by the National Park Service, then the playing field becomes a bit more level.
The National Park Service divides its properties into regions, detailed in the national park map below. If you're looking for a national historic park, national monument, or national seashore/lakeshore, chances are there's a national park site near you!
Our Favorite National Parks for Camping and Hiking
We have been documenting our national park travels here since 2016, including our favorite campgrounds and hiking trails in the national parks we've visited. We are often asked which national parks are our favorite.
I think that how each national park visit imprints itself on your memory depends on the experiences you choose to participate in, not to mention the local weather, time of year, and the number of people you're sharing the park with. So many variables!
Spoiler alert – We have had less than ideal experiences in two of America's most popular national parks, Yellowstone and Yosemite. That's not to say that these parks aren't amazing. We just happened to visit during incredibly busy summer weekends and didn't plan as well as we should have. Lesson learned.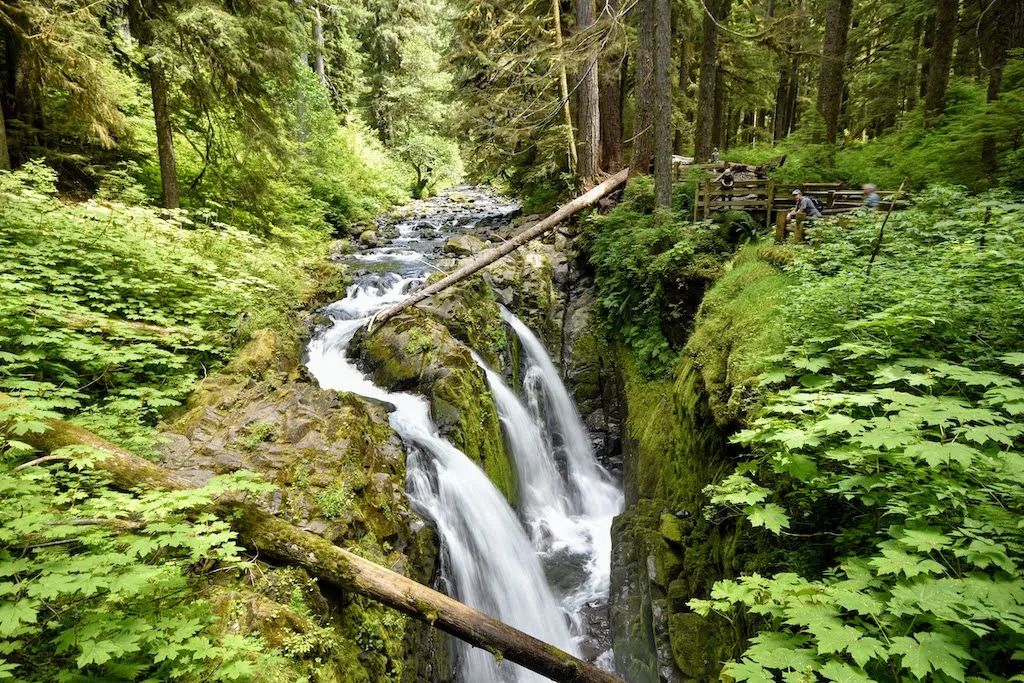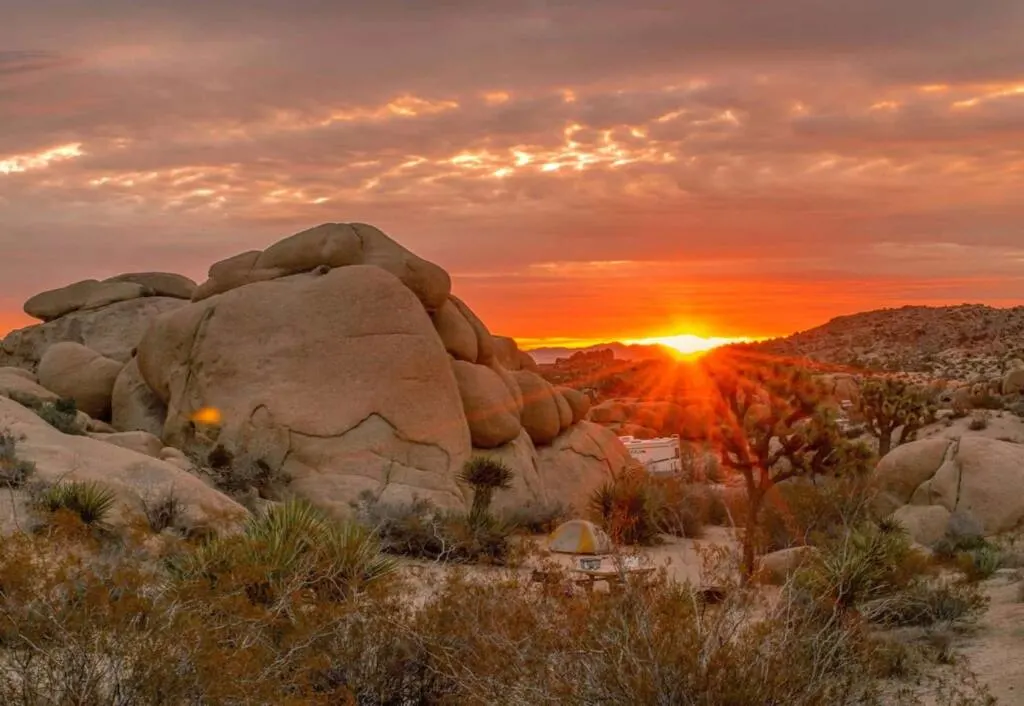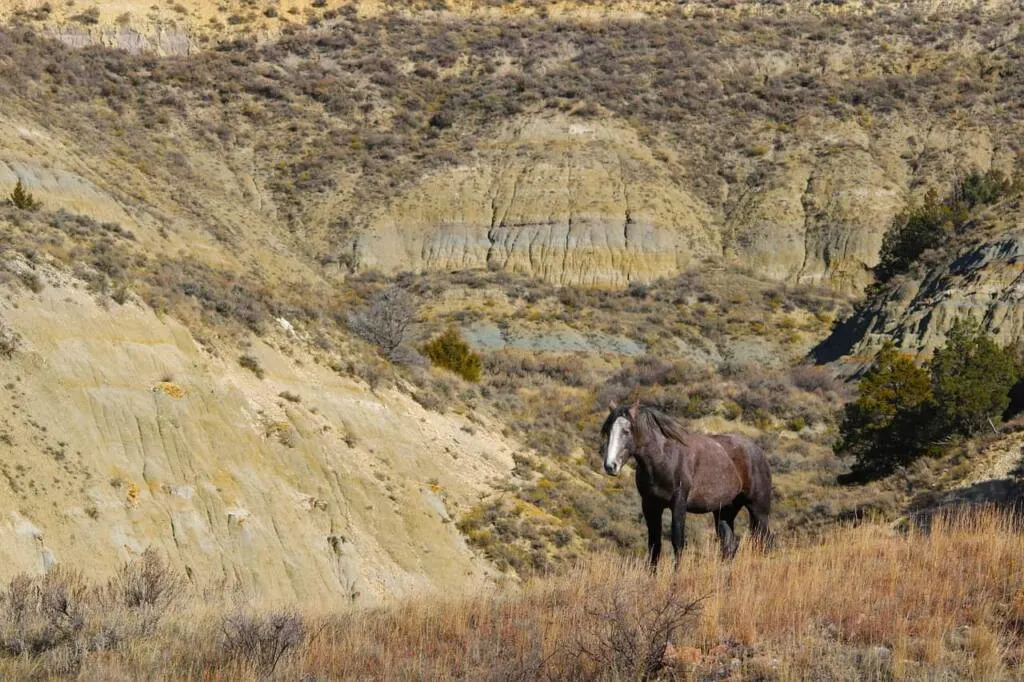 Based on our own experiences, our favorite national parks are:
Olympic National Park, Washington – We've been to Olympic National Park many times, but there's so much we still haven't seen and done! The park encompasses many different ecosystems on the Olympic Peninsula in Washington State – temperate rainforest, Pacific coastline, snow-capped peaks, and alpine meadows.
We especially love the Sol Duc Valley with its lush forest, beautiful waterfalls, and of course, hot springs! We've only been to Olympic National Park in the summer, and we found the crowds to be manageable in all but the most popular sites.
Joshua Tree National Park, California – We visited Joshua Tree National Park in January, which was a great time to visit. Sure the campgrounds were crowded, but the trails were quiet and so amazing. I will readily admit that camping in Jumbo Rocks Campground in Joshua Tree National Park was my favorite national park camping experience to date.
Theodore Roosevelt National Park, North Dakota – We loved Theodore Roosevelt National Park for its abundance of wildlife and its wide-open spaces. June was a very quiet time to visit, but the weather was perfect. Can't wait to go back here!
Our Most Popular Posts about National Park Camping and Hiking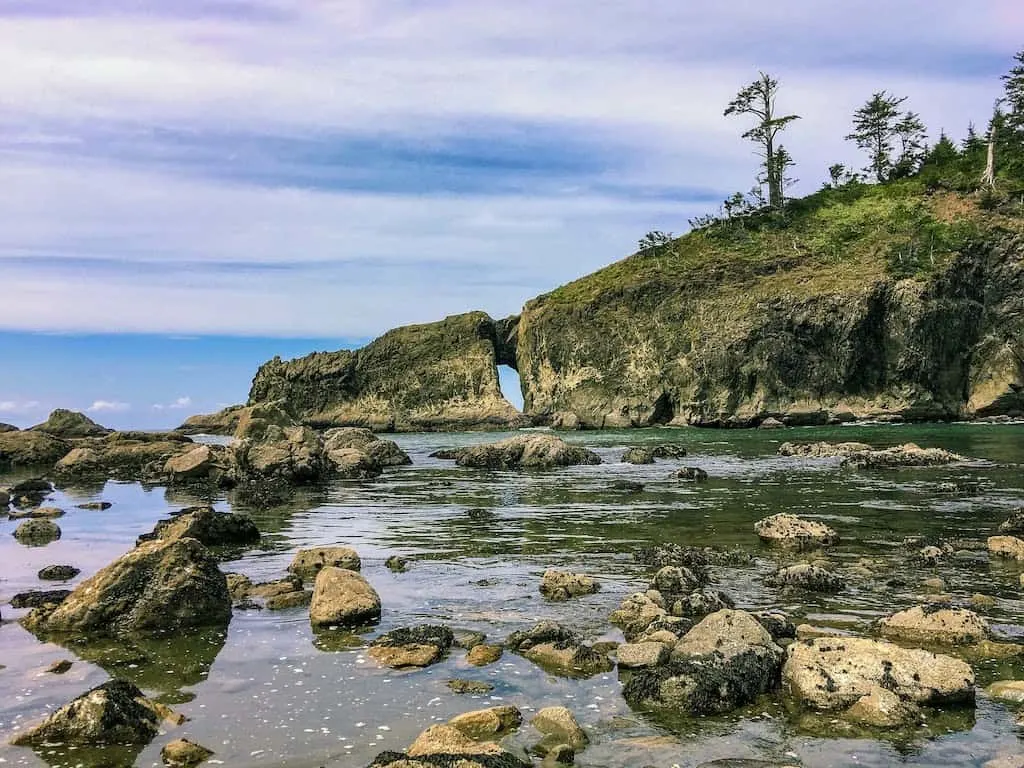 Planning a national park adventure that includes camping and hiking? We've got lots of great resources documenting some of our favorite campgrounds and trails in national parks. We've still got lots of parks to explore, so we'll keep this page updated as we go.
Here are some of our most popular national park posts to help plan your adventure.
National Parks in the Western United States
National Parks and National Lakeshores in the Eastern and Middle United States
Hiking and Camping Round-ups that Include National Parks
Planning Your National Park Hiking and Camping Trip (Plus Resources)
*This section may contain affiliate links from which we earn a commission at no extra cost to you.
When planning a national park camping or hiking trip, I follow a pretty straightforward and type-A method for making it happen. Here's how I go about it.
My wanderlust usually kids in sometime in February, as I sit near my woodstove in a little blue house in Vermont. I browse through my national park guidebooks and wait for a spark of national park magic to take hold. Here are the guidebooks on my shelf that serve as inspiration (click on the photo to see them on Amazon).


After daydreaming a bit about all the national parks I want to visit, I try and settle on a park or two, or at least a region, to visit in the coming year. Some years, I fly out to a region and rent a car, but if I'm really lucky, I plan a big road trip so I have more flexibility.
Next Steps in the National Parks Planning Process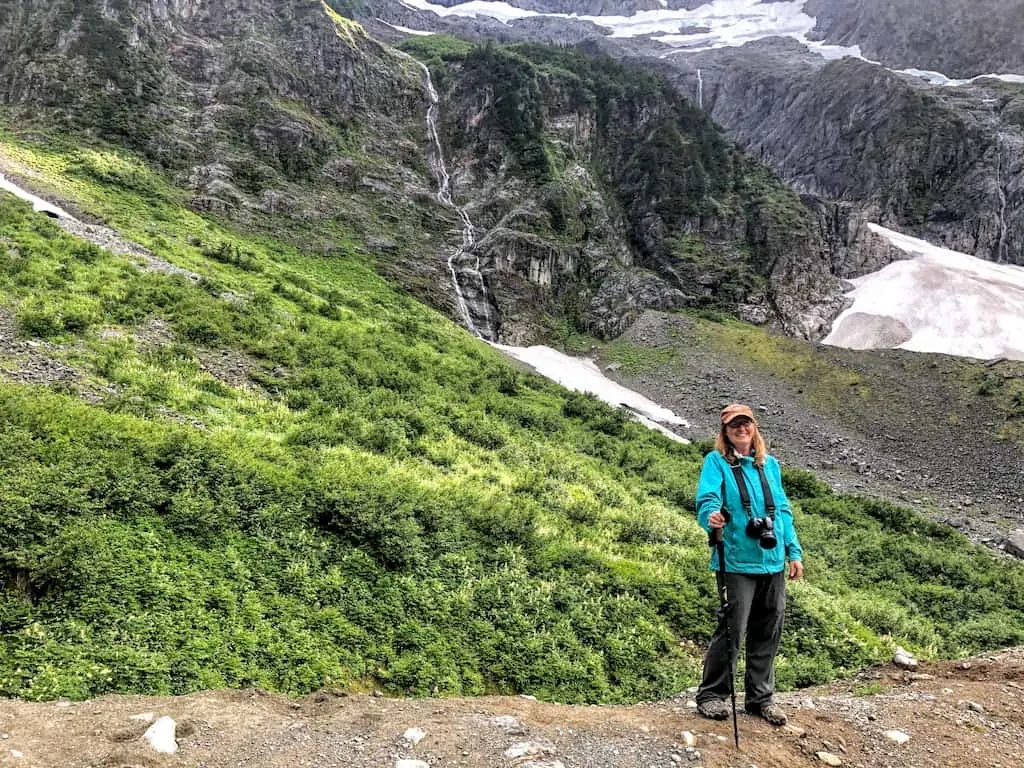 I make note of the closest airport to the national park(s) I want to visit, start researching airfare, and set up email alerts so I know when prices drop to the locations I'm searching for. I use a Southwest Airlines credit card which usually gets me a free flight or two every year, so that's where I start, but I'm not above using other airlines if the price is right.
Next, I buy two guidebooks and a map for the park I want to visit. For general guides, I like the Moon National Park guides. I'm pretty sure they have a guide for every national park out there. Then I get a separate guide for hiking in the national park, usually a Falcon guidebook. Finally, I order a National Geographic trail map that covers the national park I'll be visiting. I buy used books when I can, and I collect maps.
My family and I make lists of all the trails we want to hike, roads we want to drive, and sites we want to see.
I research the best times to visit the park, how long we should stay, and the best campgrounds to visit. My two favorite resources for finding campgrounds are The Dyrt, which is a campground review website and app, and Instagram. I use the campground geotags on Instagram to search each campground within the national park to see what they're like from a photographer's standpoint.
Once we know where we want to camp, I head over to Recreation.gov to reserve a campsite. Because we are traveling to far-flung national parks all the way from Vermont, I always make reservations ahead of time if I can. Many national parks have first-come, first-serve campsites too, but I'm too nervous that we'll be squeezed out of a spot so I always make reservations unless we're on a mega road trip, when we need to be more flexible.
Last steps – book a flight, reserve hotels or campsites to and from whatever park we're visiting, make a budget, and create packing lists to coincide with the regional weather forecast and our planned activities in the park.
A national park camping trip is our favorite type of vacation. We are so lucky to live and recreate in a country that is so blessed with natural beauty, and we can't wait to spend more time exploring our national parks.