Olympic National Park is  huge and there's so much to see and do, that it can be hard to plan an itinerary that doesn't leave out something monumental. On the bright side, it just means you have to keep coming back to experience the magic. Quinault Rainforest is a little slice of rainforest heaven, but visitors tend to overlook it because it is dwarfed by the magnificence of the HOH Rainforest, which is one of the most popular destinations in the park. Popular destinations are not usually our thing, so instead, we're taking you on a little journey through the Quinault Rainforest.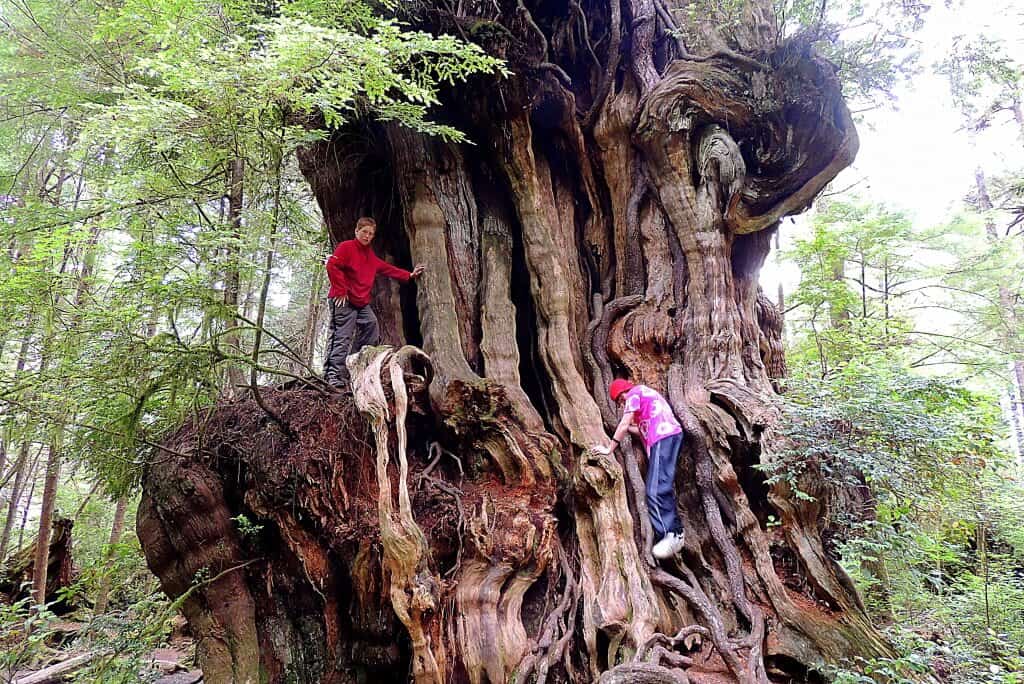 First stop, the Kalaloch Big Cedar. This 1,000 year-old tree came to the end of its life last year during a raging storm. We're so glad we were able to give it some love before it came crashing down. The Quinault Big Cedar is still standing strong and just a short hike from the road. We didn't get a chance to visit, so if you make the trip, please say hello from us.

Next, a short hike (1.3 miles) through the forest and around the 100-year old Kestner Homestead. The park service is restoring the homestead, but when we visited, it was perfectly abandoned. We stopped in at noon and were the first and only visitors of the day. The ranger even sat down and picnicked with us.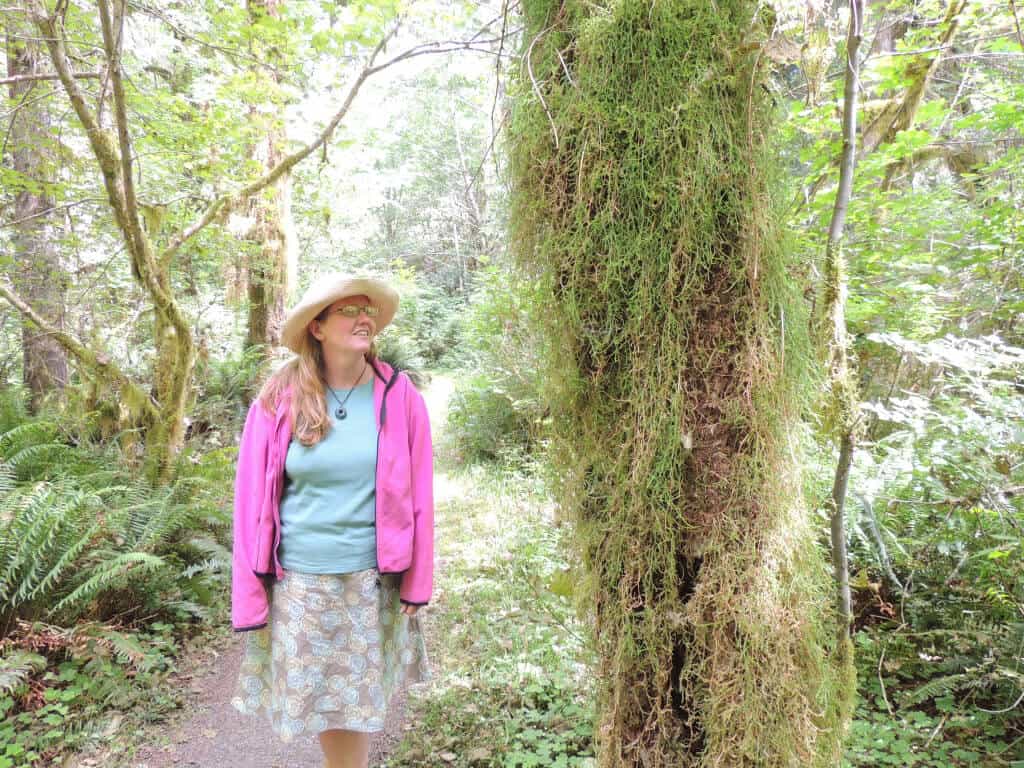 This Kestner Homestead Loop takes you through abandoned farm fields and a blissfully cool forest. If you want to break a sweat, there are plenty of longer hikes with trails from the campgrounds. Check out the Quinault area brochure for more info.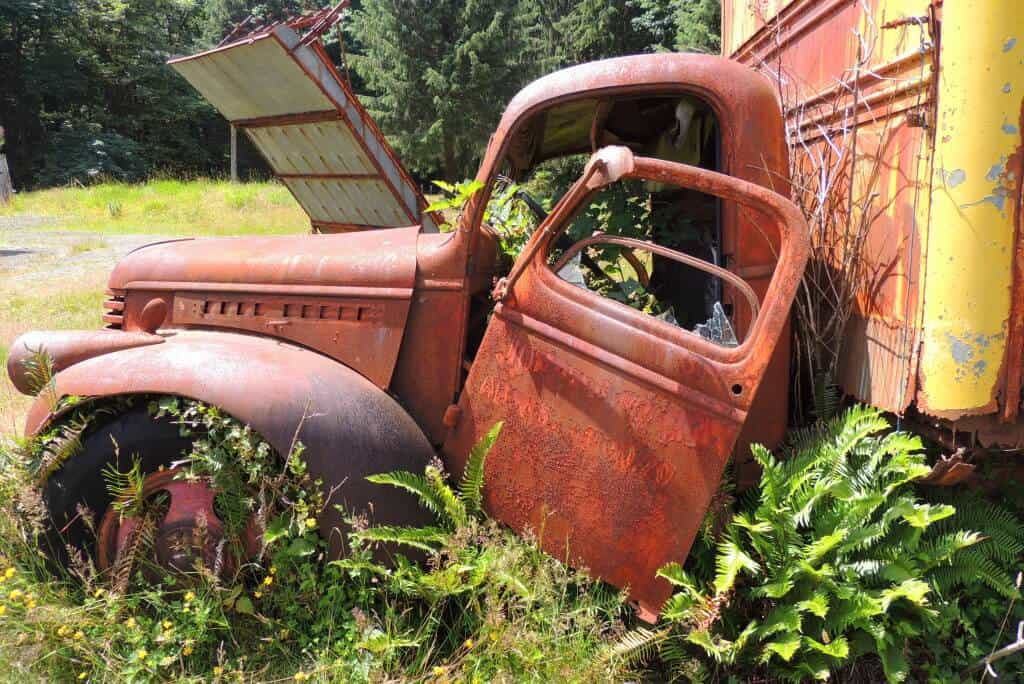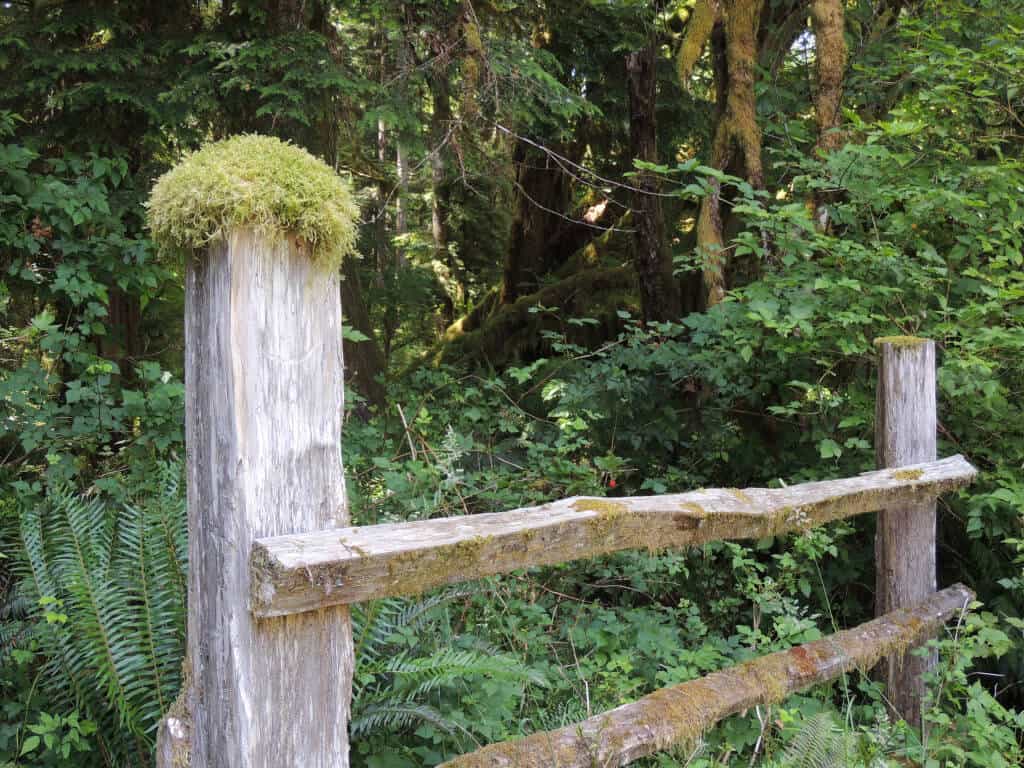 Camping in the Quinault Rainforest
There are two campgrounds in the Quinault Rainforest, both first-come, first-served. The Graves Creek Campground has 20 spots that are suitable for RVs up to 21 feet long. A sweet little stream runs through the campground – perfect for toe dipping and splish-splashing.
The tiny North Fork Campground has nine sites and is not recommended for RVs. Looking for solitude? You'll certainly find it there.
Camping is probably the best (and cheapest) way to explore the Quinault Rainforest, but there a few lodging options as well. We find the best deals on Trivago, specifically Rainforest Resort Village.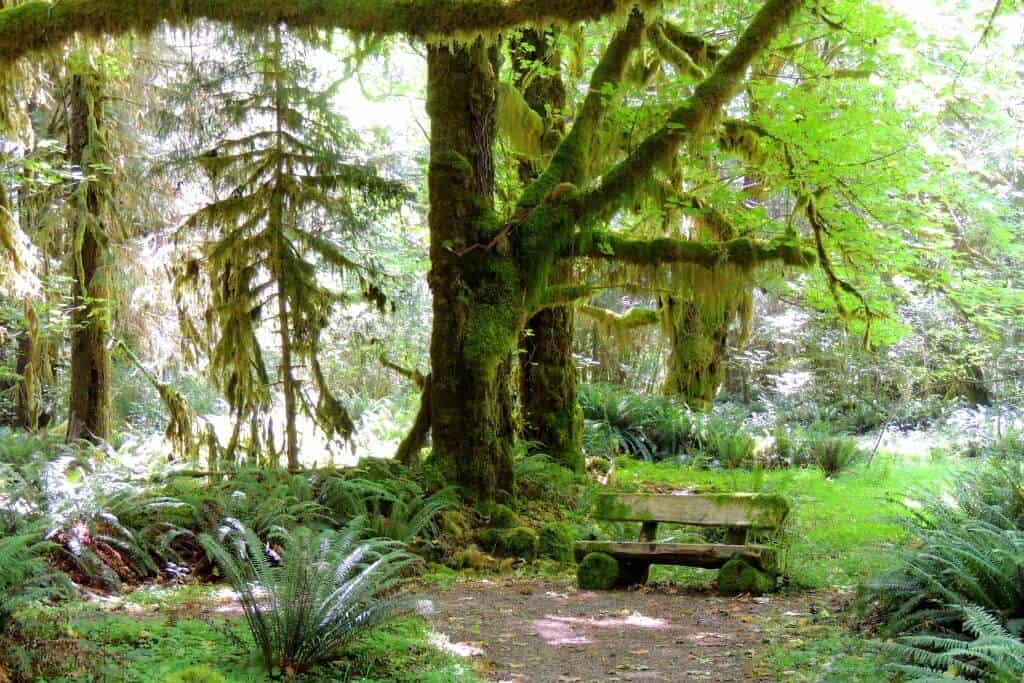 The Quinault Rainforest is ripe for exploring, and is especially nice for families looking to escape the crowds. The best part? It's just a little sliver of the expansive Olympic National Park, which just might take a lifetime to investigate thoroughly.
The Pacific Northwest is one of our favorite destinations in all the world. You can read more about our explorations in these posts:
The beautiful Sol Duc Valley in Olympic National Park is a great base for family explorations.
Our favorite family-friendly hikes and campgrounds in North Cascades National Park.
Port Townsend is one of the most awesome little towns in the United States.
Are you on Pinterest? We'd love it if you would share this post!