I'm pretty passionate about this rising trend in the outdoor industry! Glamping is like the gateway drug to the outdoors, a way to fall in love with outdoor adventures — hiking, wildlife watching, outdoor photography, skiing, paddling, birdwatching, conservation, and more — while still sleeping in relative luxury.
"So, wait, can't I just sleep in a hotel and still have outdoor adventures?"
Sure. But, staying in hotels is a means to an end, with the end result being that you sleep in a bed with some conveniences, and maybe even luxuries, while traveling.
Glamping, by contrast, is an immersive experience. The setting for your glamping experience may be deep in the forest, in the middle of the desert, or in your own backyard. But the focus will always be connecting you with the outdoors.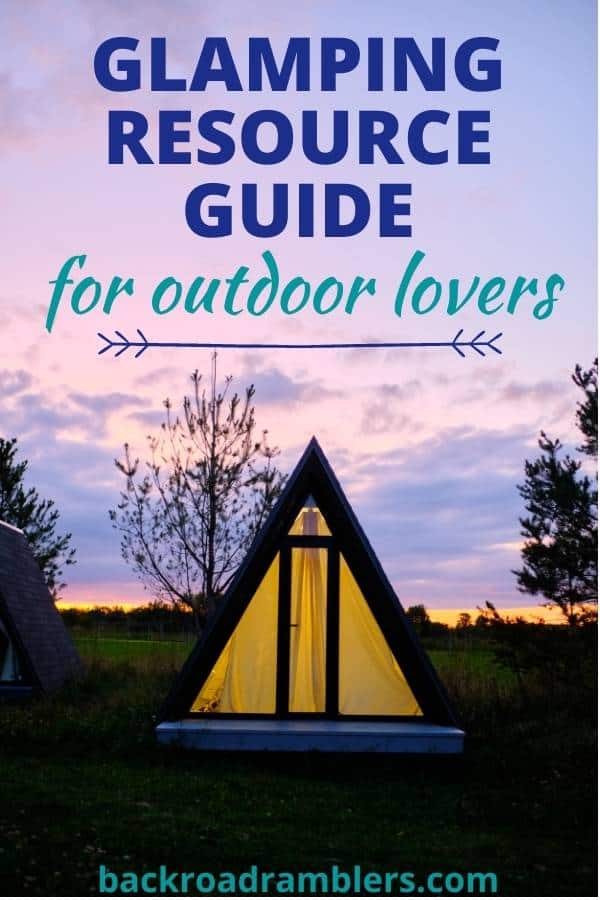 * This resource page may contain affiliate links from which we earn a small commission.
So, What is Glamping Exactly?
It's a mashup of glamorous and camping, but the actual definition actually falls on a very wide spectrum between lodging and camping.
As with camping, glamping means different things to different people. If you sleep in an RV, are you camping or glamping? If you have running water and a full kitchen is it glamping or lodging?
I say, create your own definition that fits with what you want glamping to be for you. For me, glamping is a real bed and a waterproof shelter in a beautiful, natural, and private place.
When I go glamping, I don't need running water or electricity, but maybe in your book, those are necessities. There are glamping experiences out there that meet all of your expectations, but you'll have to do some research so you know what you're getting into.
How I Find Glamping Near Me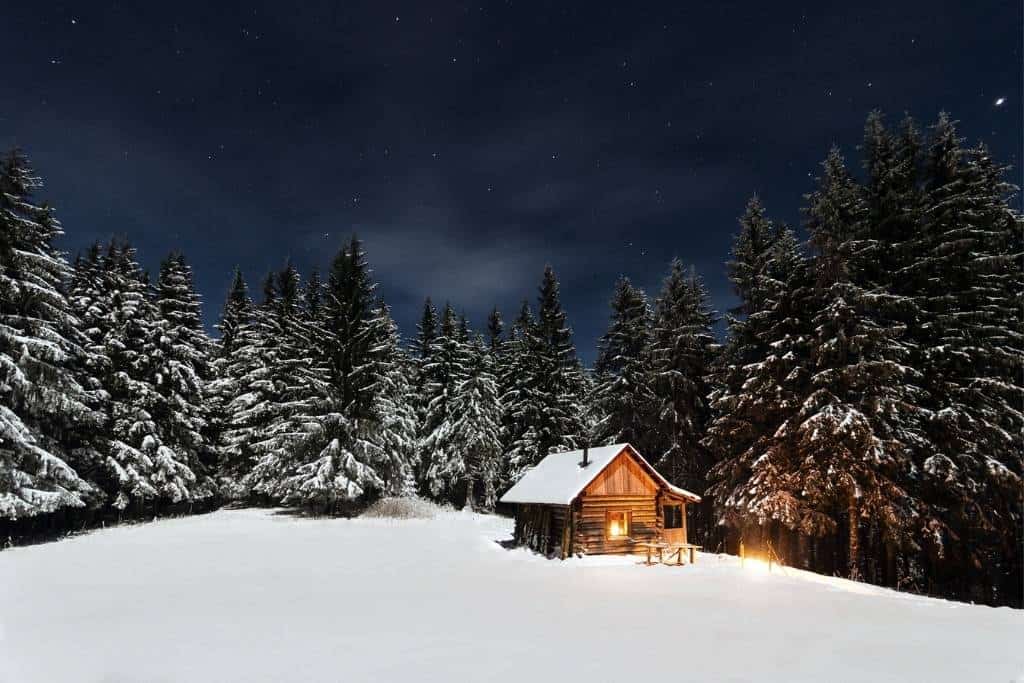 For the most part, I use private booking platforms to find the best glamping near me. Sometimes I resort to more general Google searches for leads, especially if I am unfamiliar with an area.
Once I know where I want to go, I use the following platforms, in this order listed, to look for unique glamping properties. By methodically sifting through the growing number of rentals that are available for outdoor lovers, we have been able to spend the night at some amazing places that we will never forget!
And my new mission may just be to find the most incredible glamping all over the United States.
Our Favorite Online Glamping Resources
Glamping in New England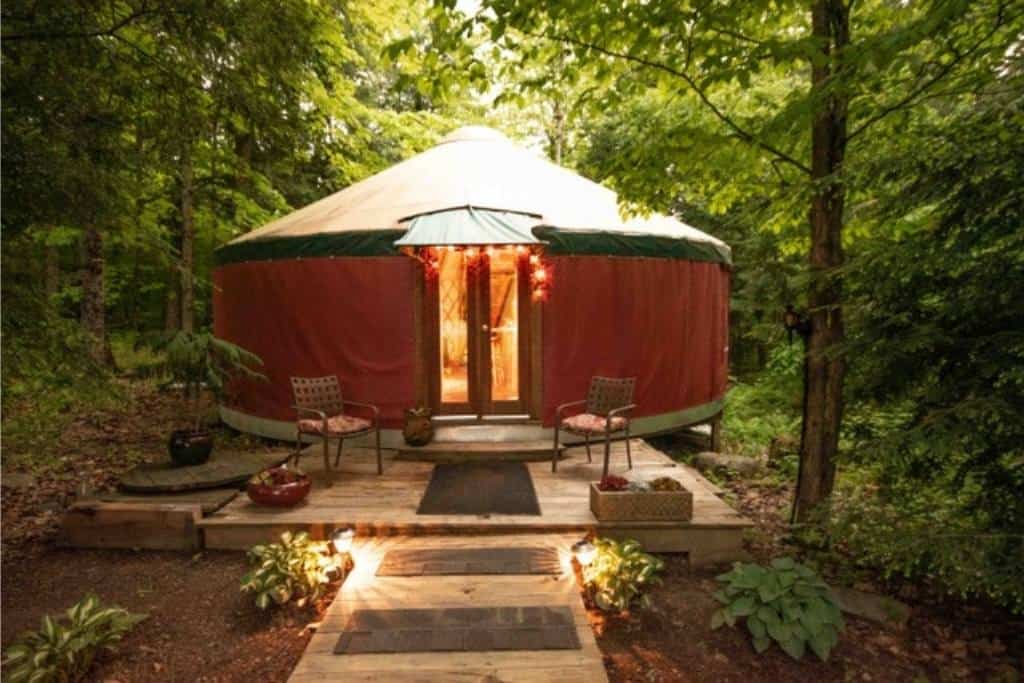 Our home base is in Vermont, so the majority of our glamping excursions to date have been in New England. If you are hoping to do some glamping in Vermont, New Hampshire, Massachusetts, Maine, Connecticut, or Rhode Island, check out our Glamping in New England Page.
Glamping in New York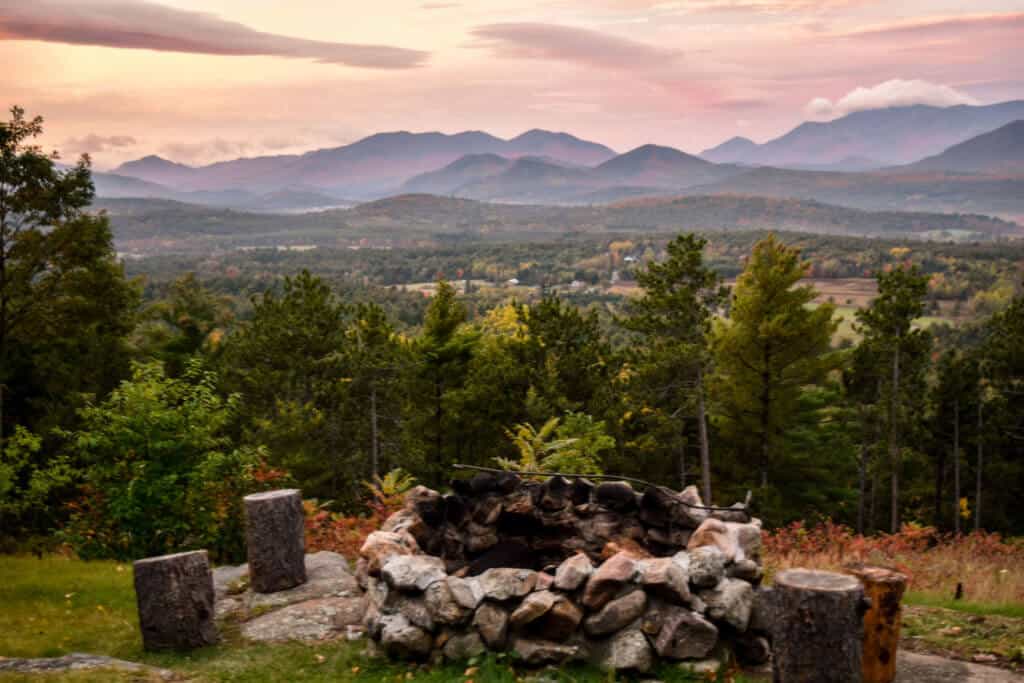 Glamping must have been invented in New York because there are hundreds of glamping properties in New York, spread across the whole state, and all of the booking platforms mentioned above. Here are some of our favorite spots for glamping in New York.
Glamping Near National Parks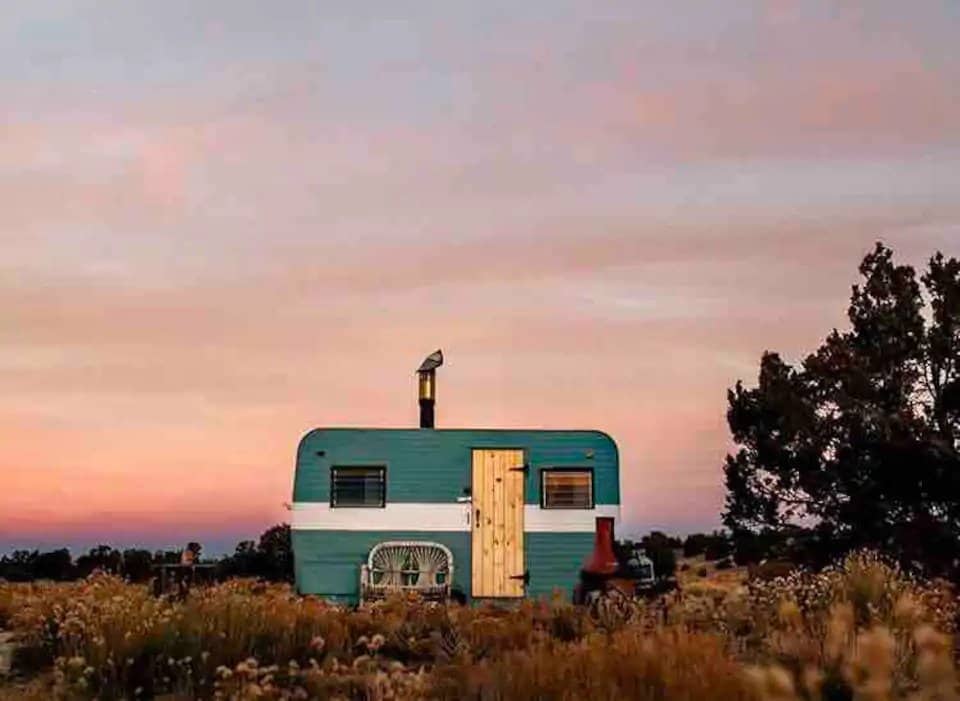 We are huge national park lovers, and are looking forward to doing more glamping near national parks in the very near future. Here's what we've got so far:
Backyard Glamping
Want to try glamping without ever leaving home? Give it a go in the backyard first, and maybe you'll be hooked. At the very least, glamping is an awesome quarentine activity (looking at you 2020), is fun for kids, and is a great party idea!
Cabin Camping
Finally a bit about cabin camping. In my mind, there is a distinct difference between glamping and cabin camping, with cabin camping being a bit more in the 'roughing it' category. With cabin camping, you may have to hike into your cabin. You will probably have to bring a sleeping bag and sleep on a wooden platform. It's pretty much camping in a shelter. Your definition might be different, and that's okay.
Now is the perfect time to start planning your glamping adventure, whether it's in some remote place that you've always wanted to visit, or in your own backyard!