Have you entered the exciting world of winter camping in New England yet?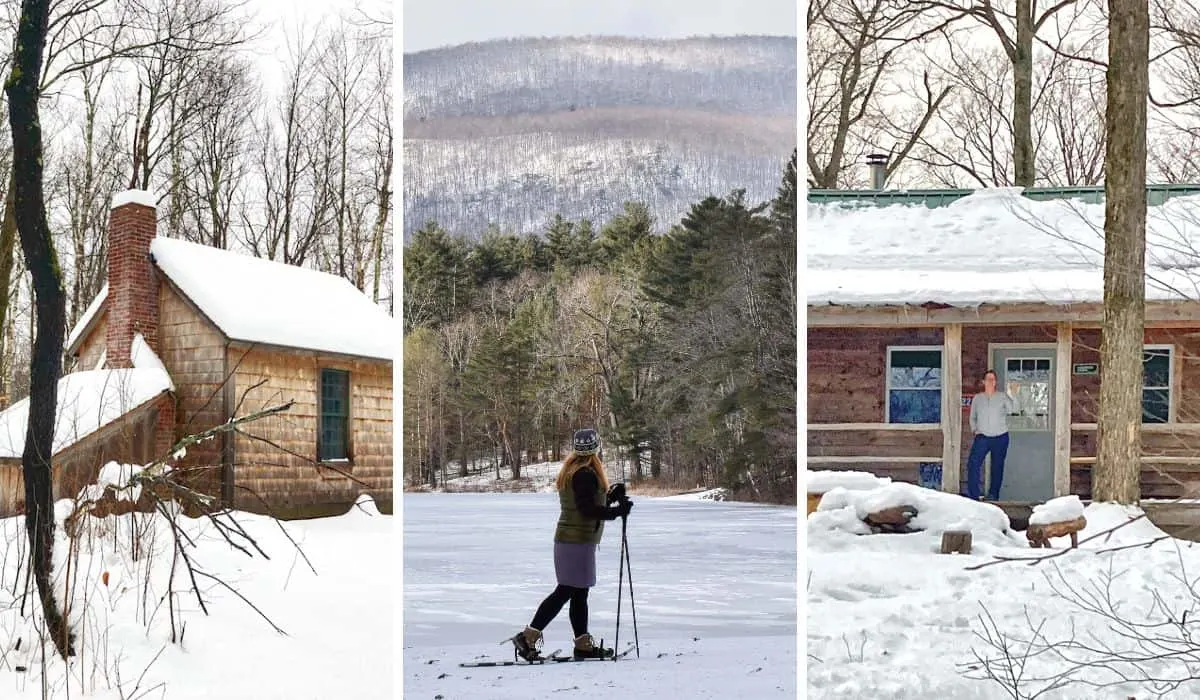 Wait, wait, hear me out. What if I told you that winter camping could mean that you wouldn't have to sleep on the ground or even in the cold? That you wouldn't even need to bring a tent?
Then you might consider giving it a go, yes?
I love camping, and every winter I long for the camping season when I can spend days and days outside exploring, cooking up campfire grub, and watching the stars come out.
Winter tends to cramp my style, but a few years ago, our family discovered cabin camping in New England, and we haven't looked back.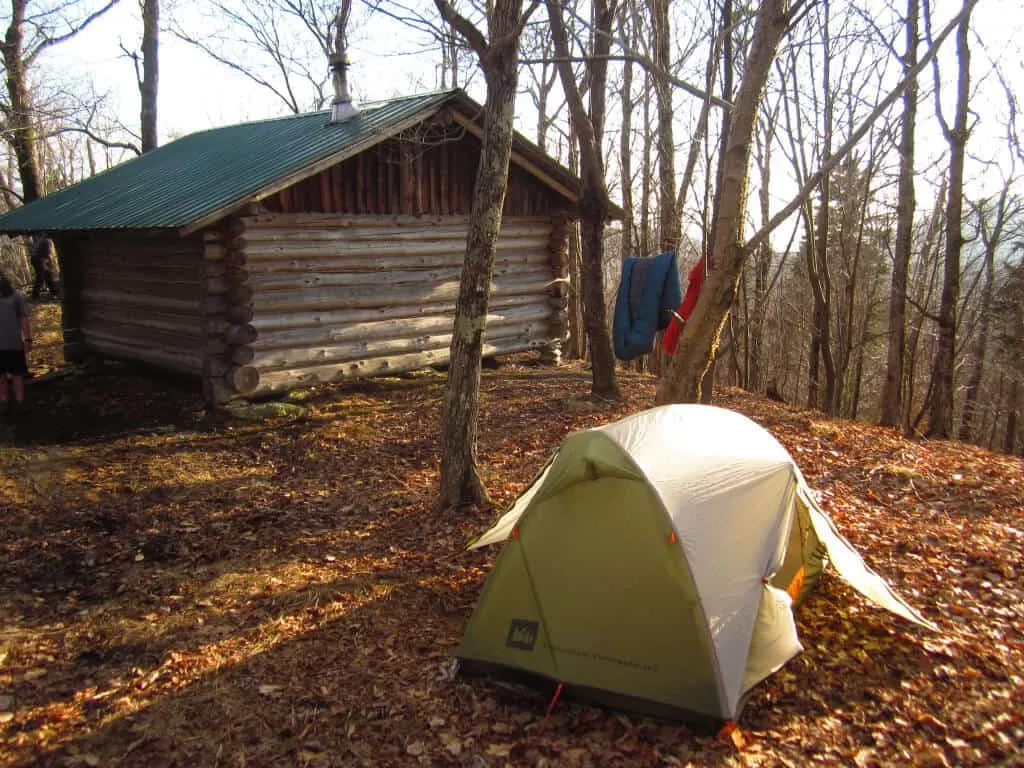 What is Cabin Camping in New England?
Well, I guess that depends on where you go, but in general terms, cabin camping is when you make use of a shelter instead of a tent to either keep you warm in cold temperatures or make you more comfortable anytime.
Cabin camping in New England is similar to glamping but a bit more rustic.
When you stay in a camping cabin, you still have to pack your sleeping bags, camp food, and headlamps, but your home base has the comfort and warmth of four walls, and usually a wood stove.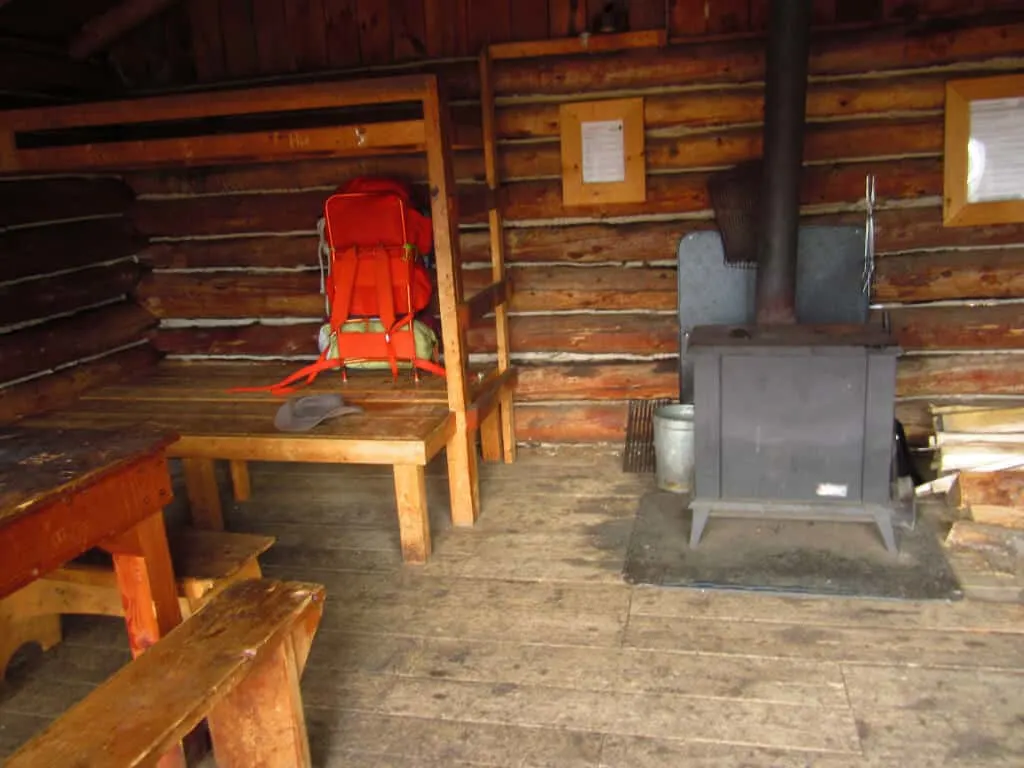 Camping in a New England camping cabin is perfect for families who are new to camping and aren't ready to invest in lots of equipment.
It's like transitional camping, and if you're used to squeezing into a frosty, two-person tent to sleep, cabin camping can be downright luxurious.
You don't need any special skills to camp in a cabin. Just a love for your family and the amazing natural world that we all live in. Let's do it!
---
Want something a little more luxurious? Check out our resource page for Glamping in New England
---
Awesome New England Cabin Rentals for Winter Camping
Camping cabins are available for rent all over the world, but I'm going to focus on cabin camping in New England (USA) because it's the region I know the best.
These are our favorite camping cabins throughout Maine, New Hampshire, Vermont, and Connecticut. We've never stayed in a Rhode Island camping cabin, sorry!
Merck Forest and Farmland Center, Rupert, Vermont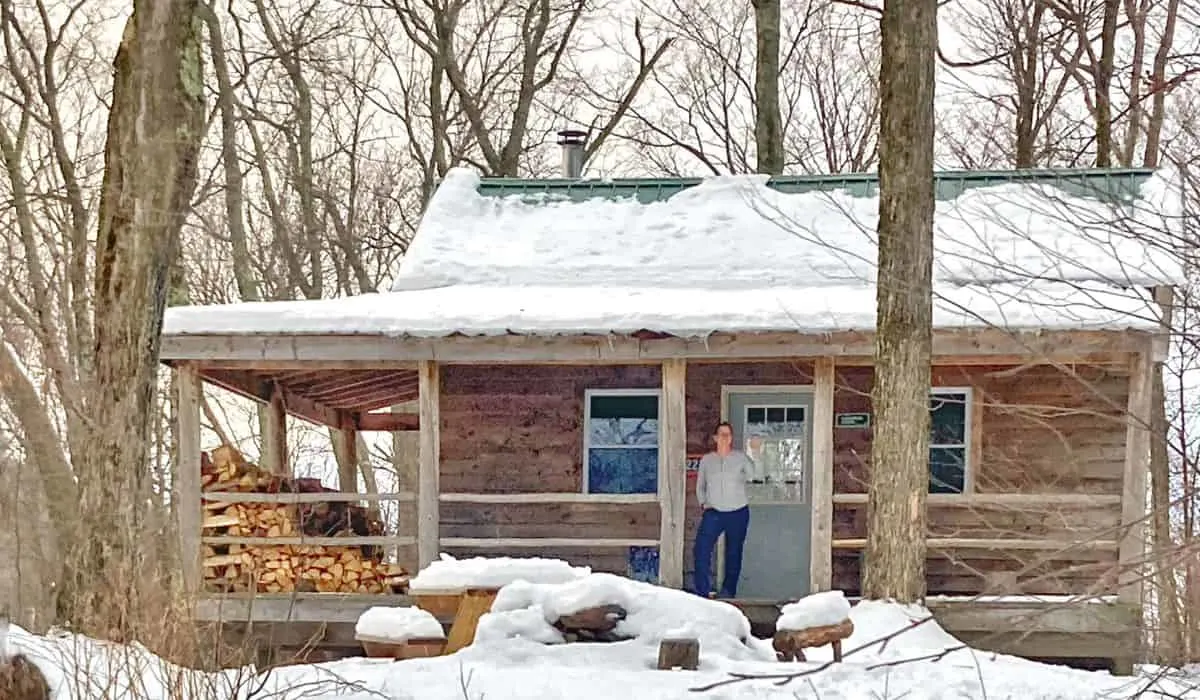 Merck Forest and Farmland Center is our absolute favorite place to go camping in the winter and spring. Seriously. This awesome nonprofit maintains eight beautiful Vermont cabin rentals on more than 3,000 acres of wilderness in the Taconic Mountains.
Each camping cabin at Marck Forest is rustic and charming, and all of them are dog-friendly.
They sleep between two and fifteen people, and chopped and split firewood will be waiting for you when you get to your cabin.
Each cabin is nestled in its own little paradise. Some of them are easy to get to, requiring just a quick walk from the visitor center with your gear, while others involve a bit of trekking, skiing, or snowshoeing to find your retreat.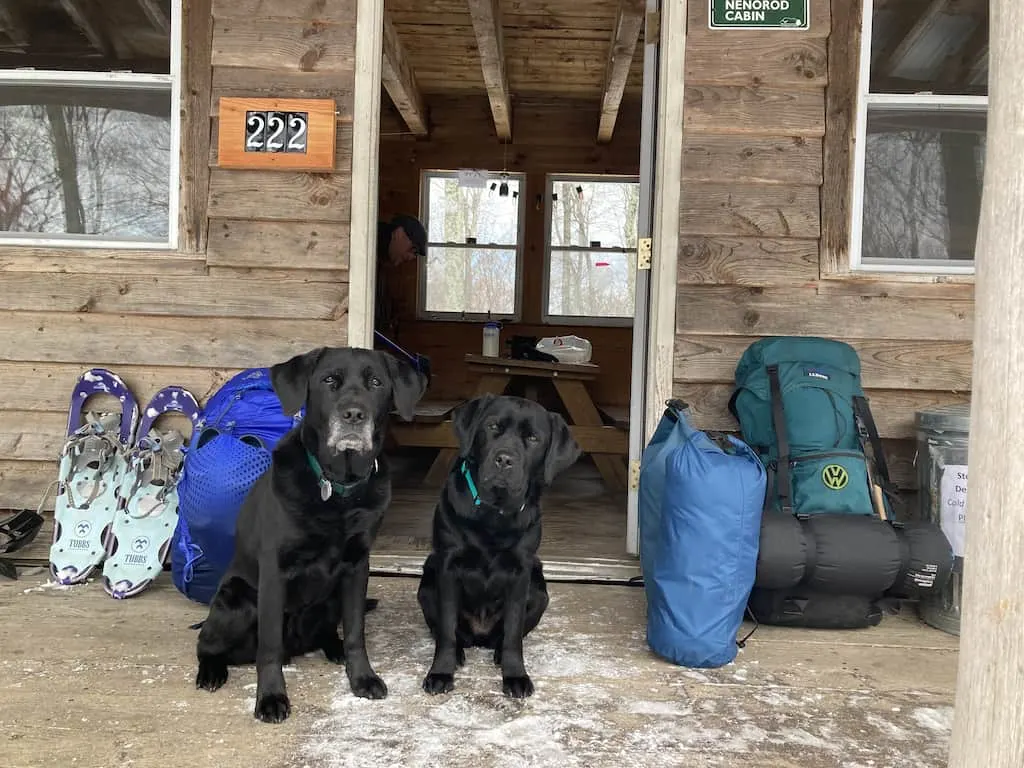 Our favorite part about these rustic cabins in Vermont? All of them are dog-friendly, and they are completely secluded from the rest of the world. We have yet to see another person while staying here. It's pure bliss!
Book your New England camping cabin at Merck Forest & Farmland Center in Rupert.
The Merck Forest cabins are also part of the Vermont Huts Association, which has several more fabulous Vermont cabin camping retreats.
---
For more about cabin camping in Merck Forest, read this next:
Destination Vermont: Cabin Cabin at Merck Forest and Farmland Center
---
Carter's XC Ski Cabins in Bethel, Maine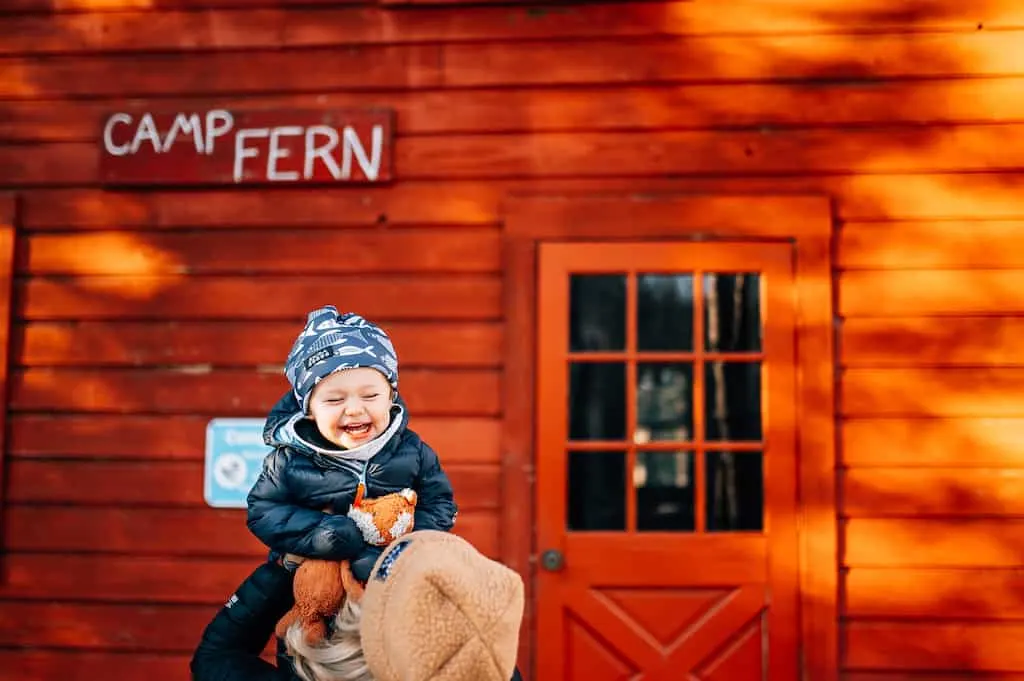 Where in New England can you glide through the woods on skis (with your dog), relax in a comfy lodge by a cozy fire, and then retire to your rustic cabin for a weekend of pure bliss?
There are three beautifully rustic cabins located trailside at Carter's XC Ski Area in Bethel, Maine, with views of the Carter Moriah Range, Sunday River, and Mount Washington. While the cabins don't have running water, they are cozy and warm, with wood heat and gas lamps, and there are outhouses nearby for when nature calls.
A trail pass is included with each cabin rental, and snowshoe and ski rentals are available if you don't have your own. You will have to ski or snowshoe to your cabin to begin your winter getaway!
A weekend cabin camping adventure at Carter's XC Ski Area makes a great getaway for first-time skiers or people who are new to cabin camping in the winter.
Savoy Mountain State Forest, Florida, Massachusetts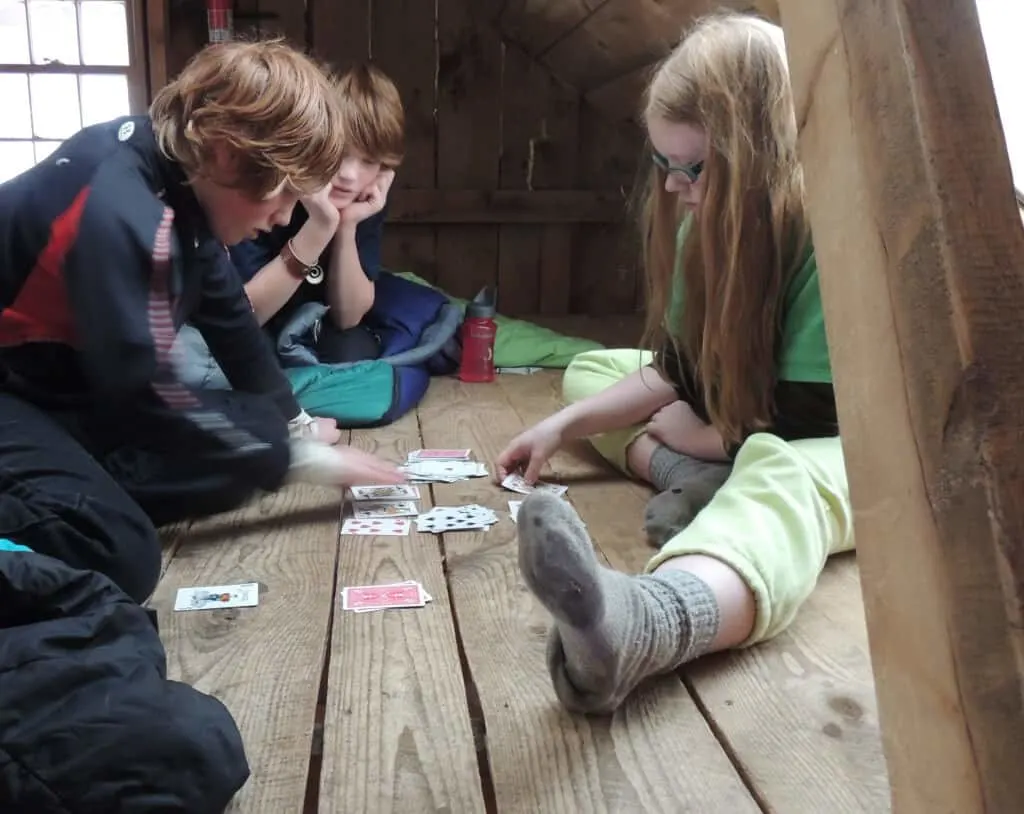 Savoy Mountain State Forest is a huge tract of land in the Berkshire Mountains of Massachusetts. It is crisscrossed with more than 50 miles of trails for hiking, snowshoeing, and cross-country skiing.
There are four camping cabins available to rent year-round in Savoy Mountain State Forest, each accommodating up to four people.
These cool camping cabins are small and cozy, perfect for winter camping in New England. All four camping cabins are clustered together, but we have always been the sole occupants when we've visited in the winter. I think renting all four would be awesome for larger groups.
The road is generally plowed out, so the walk to your cabin is minimal. There are two beautiful ponds right near the campground where the cabins are situated. Ice skating is possible if the ponds aren't covered with snow.
The Savoy Mountain cabins have bunks for sleeping, and a cozy, wood-burning stove. There's also a fire ring outside for warmer evenings.
The winter trails here are great for beginner skiers because they're wide and level (but not groomed). My favorite is the Bog Pond Trail, which is flat and leads to an expansive wetland for bird and wildlife viewing.
Unfortunately, dogs aren't allowed in the cabins, but aside from that, these New England camping cabins are perfect!
Northwest Camp, Salisbury, Connecticut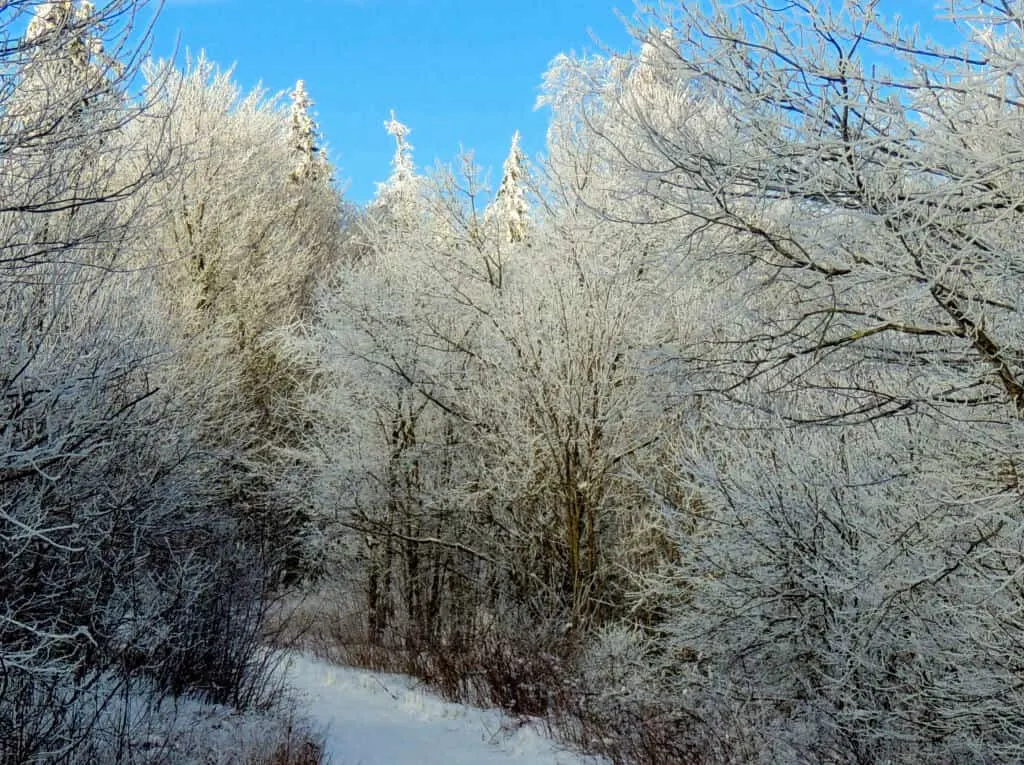 For a more rugged adventure, strap on your snowshoes and head out to Northwest Camp, a secluded little cabin in the northwest corner of Connecticut. This cozy New England camping cabin is rented by the Appalachian Mountain Club year-round.
You can park about 500 yards from the cabin on Mt. Washington Road, but the road is closed in the winter, making this a 3.5-mile hike to the cabin. Northwest Camp sleeps 6 very comfortably, and stacked firewood is available for the wood stove.
During the summer months, this is a common retreat for Appalachian Trail Thru-Hikers. You still have to reserve the cabin in the winter, but you shouldn't have a problem, except maybe on holiday weekends.
Wildlife is plentiful here, and it's not uncommon to see deer, fox, and even bear (spring through fall). This is a magical place for a family outing and one of our favorite spots for cabin camping in New England.
Daicey Pond Campground Cabins, Baxter State Park, Maine
Yes, it's total wilderness, but the camping cabins at Daicey Pond Campground in Maine have propane lights, and the Appalachian Trail runs right through the campground.
In the summer and fall, the cabins are usually filled with hikers hoping to make it to the trail's northern terminus, the famous (or infamous) Mount Katahdin.
Park roads aren't plowed in the winter, and it's a 6-mile ski/snowshoe/hike to the cabins, but what a pretty trail to explore for your backcountry adventure!
Campers can choose from cabins that sleep from two to six people, and firewood is provided. From the campground, you'll have an amazing view of Mount Katahdin, if it isn't cloudy.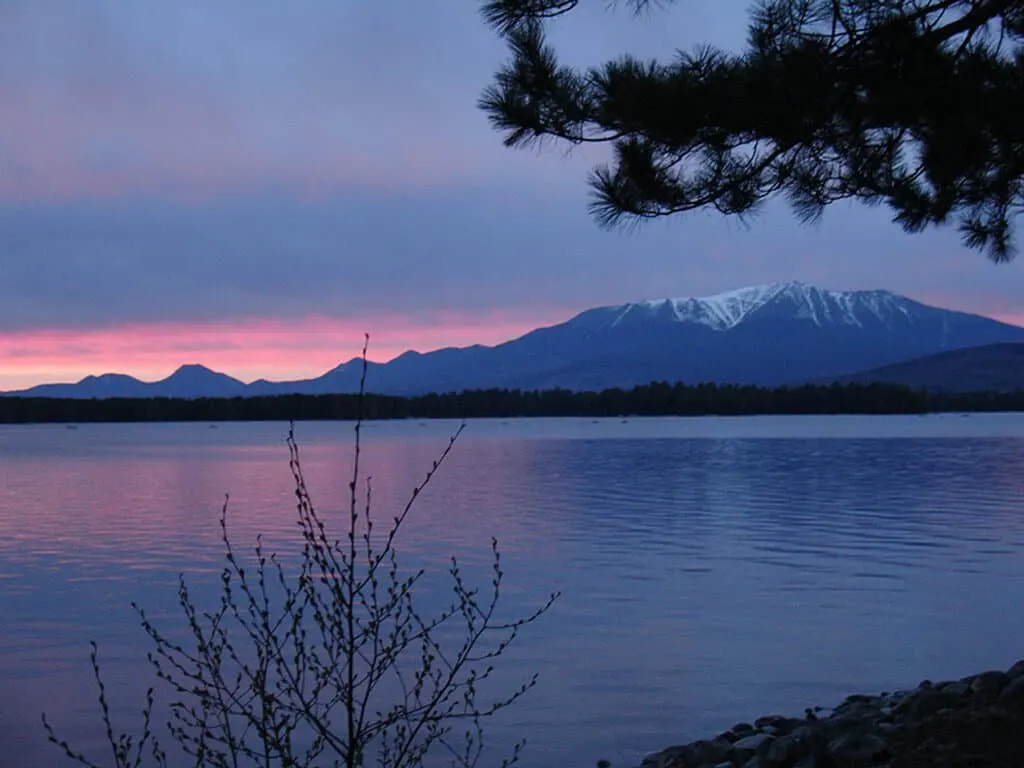 Once you settle in, you can get busy exploring the ski trails, looking for wildlife, or even ice climbing.
Winter conditions can be very harsh in Baxter State Park, so be sure to plan your trip carefully and pack all the essentials for winter camping. Pets are not permitted anywhere in Baxter State Park.
Black Mountain Cabin, White Mountains, New Hampshire
This is the cheapest New England cabin rental on the list and one of the most beautiful.
Nestled in the mountains and surrounded by pasture for incredible views of Mount Washington and the Wildcat Ridge, the Black Mountain Cabin sleeps eight people comfortably.
Amenities are rustic, but you are provided with wood for the woodstove and a broom for cleaning up. There is no running water, so plan on either bringing your own or melting snow for cooking and drinking.
The hike or snowshoe to the cabin is 1.4 miles, but it's steep, gaining 1,200 feet of elevation. Bring skis to explore the groomed cross-country ski trails nearby.
Do you have a favorite spot for cabin camping in New England? Drop us a comment and let us know!
---
Follow us on social media for more camping adventures and ideas!
Pin for Later?