It's no secret that our family loves camping. Not only is it our favorite way to spend a weekend, but it's also our favorite way to travel. One of the things that I love about camping is how quickly our little tent becomes our tiny home.
The longer we are away from our real home, the cozier and more inviting our tent becomes. This doesn't happen automatically. It takes a bit of planning to make our tent the coziest of dens. But after 20+ years of sleeping outside, I'm going to call myself an expert at cozy camping.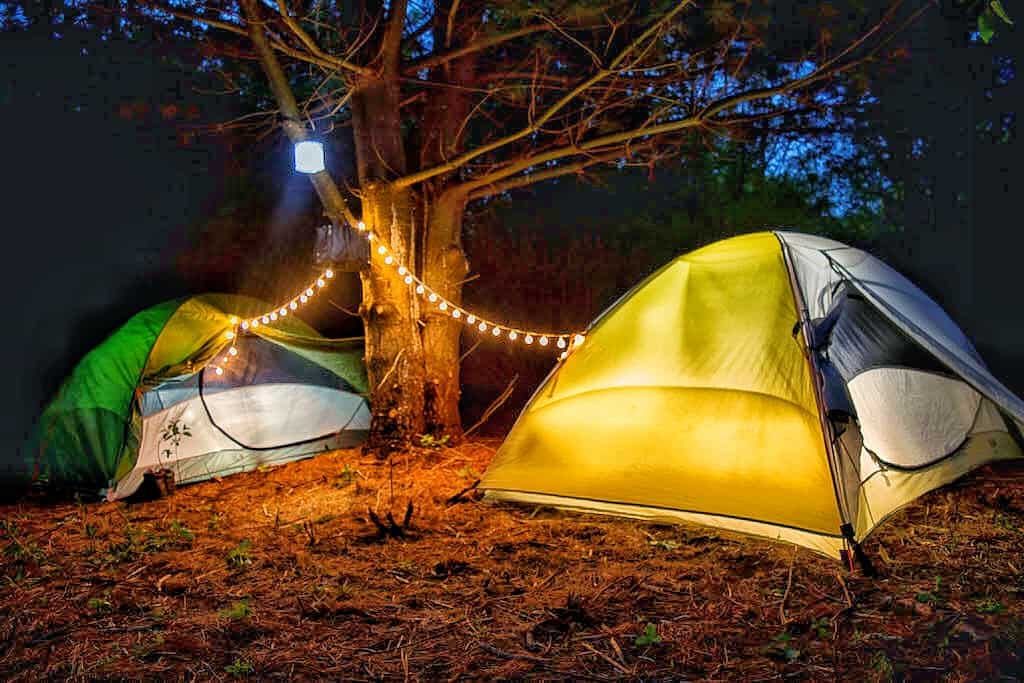 Want to outfit your outdoor space so you've got the coziest campsite in your campground loop? Here are our must-have necessities for creating a sanctuary in your outdoor home, whether you're camping for a single night or a whole summer.
Hang Twinkle Lights Around Your Campsite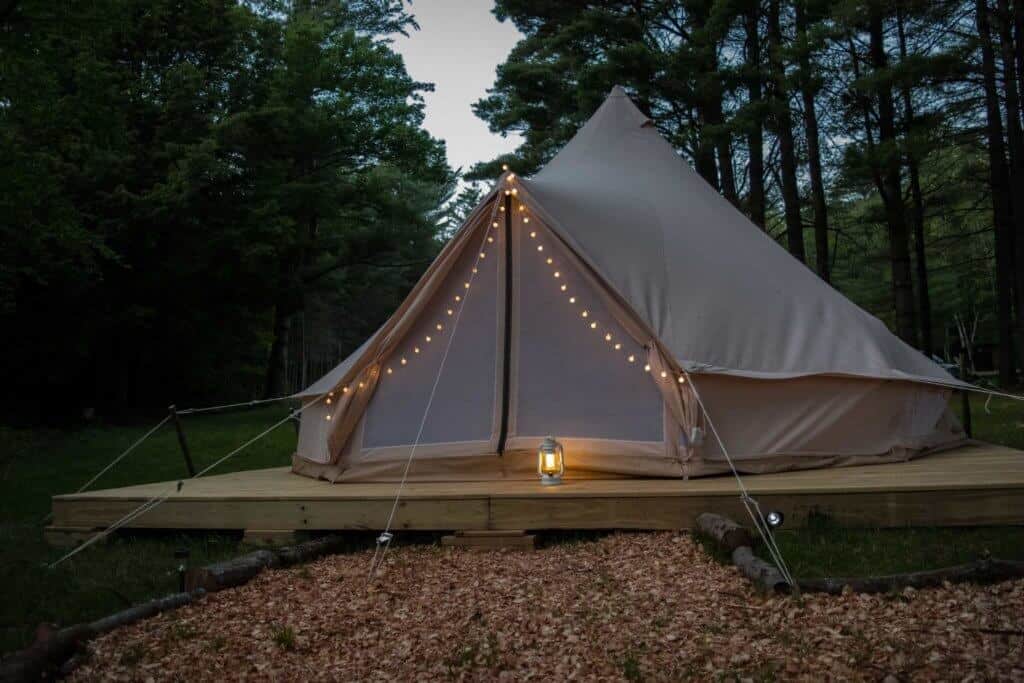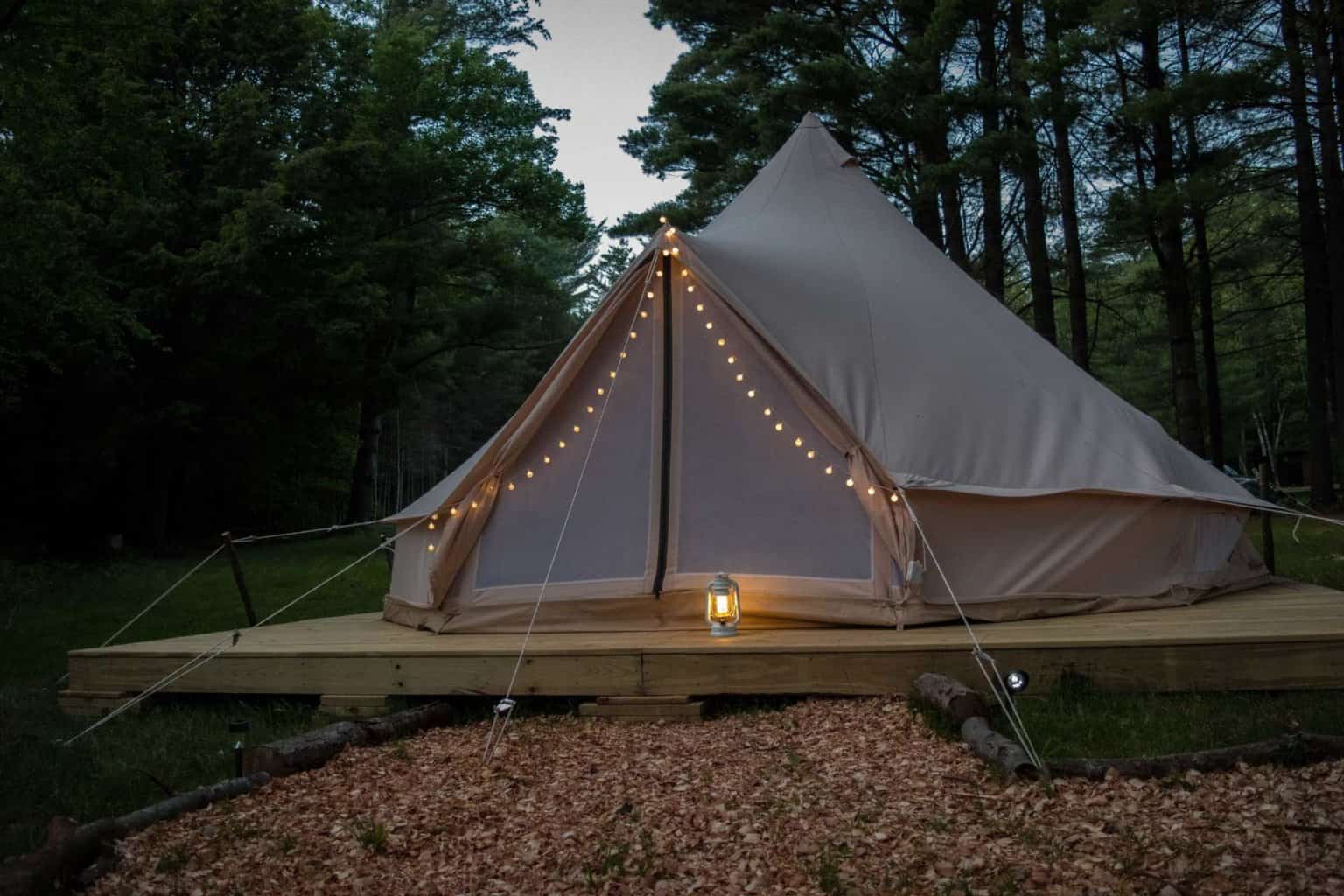 The easiest and cheapest way to add some cozy bling to your campsite is with a string or two of twinkling lights. Battery-powered LED lights are easy to find these days, as are solar-powered lights. Here are some easy ideas for adorning your campsite with twinkly lights.
Put wire LED twinkle lights inside of a jar and use it as a lantern on your picnic table.
Hang a string of lights on the trees near your tent.
Add lightweight twinkle lights around your tent poles, or even inside of your tent.
Bring a Tablecloth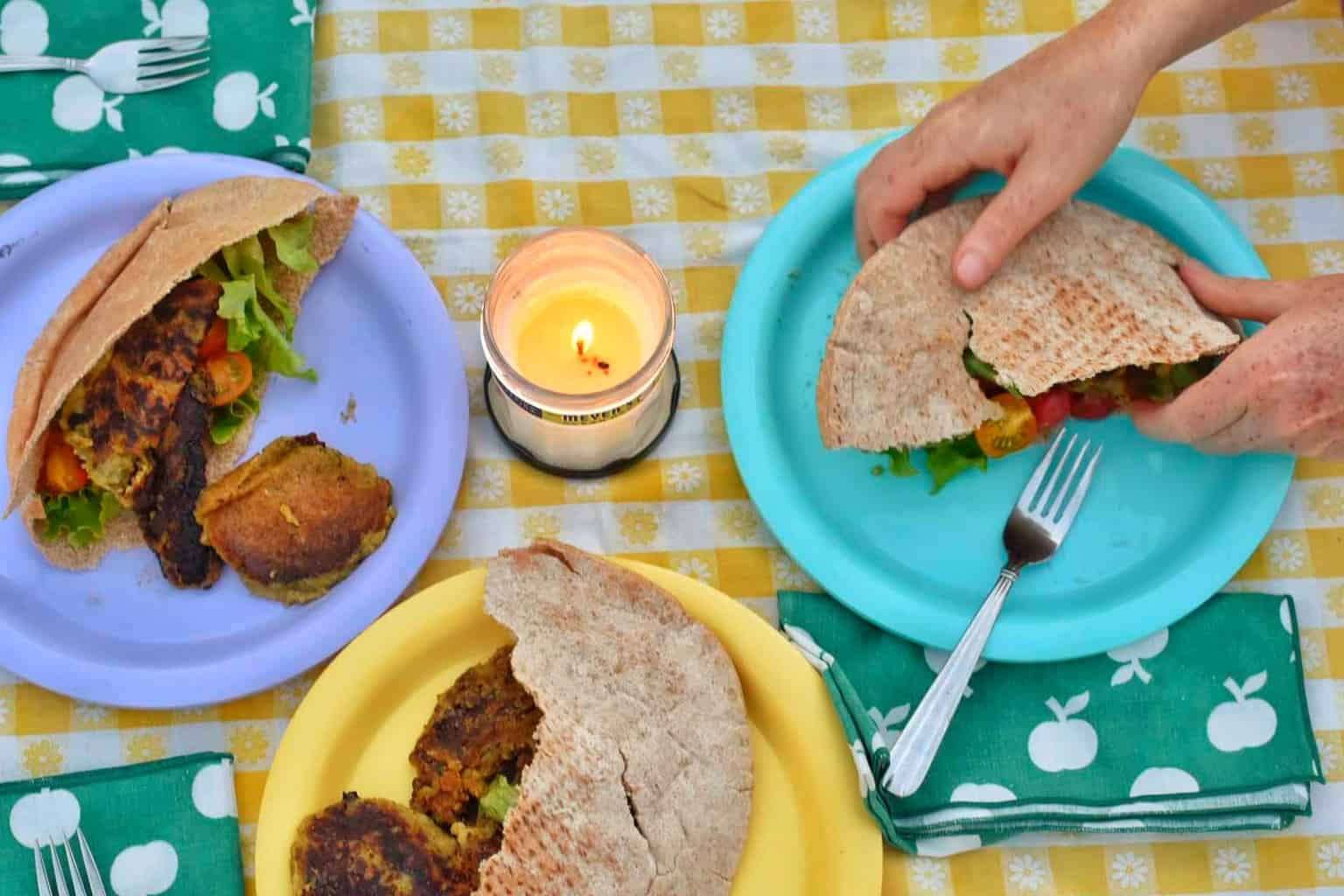 Throwing a tablecloth over your campsite picnic table makes any camping meal more elegant. Choose a brightly-patterned tablecloth that can be easily washed. I like tablecloths that can be thrown in the washing machine after a camping trip, as opposed to the plastic ones that have to be scrubbed by hand, but whatever works for you works for me. We've also used vintage sheets and tapestries as tablecloths.
To secure your tablecloth in place, pick up some of these handy-dandy clips. Be sure to remove your tablecloth before going to bed to keep it dry.
Use an Indoor/Outdoor Rug Outside Your Tent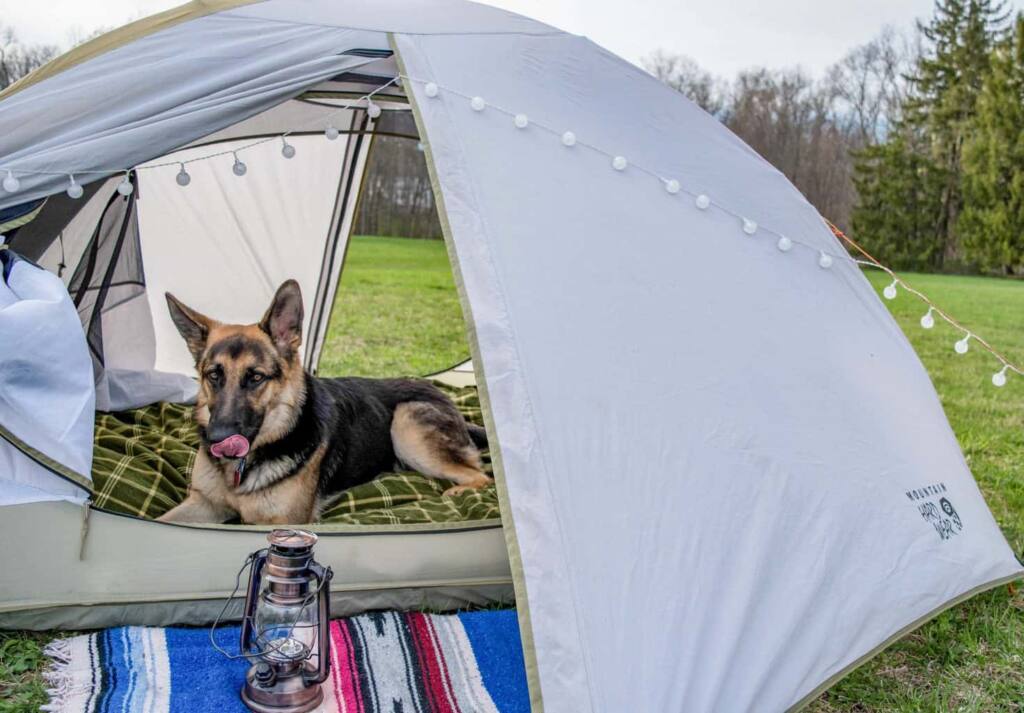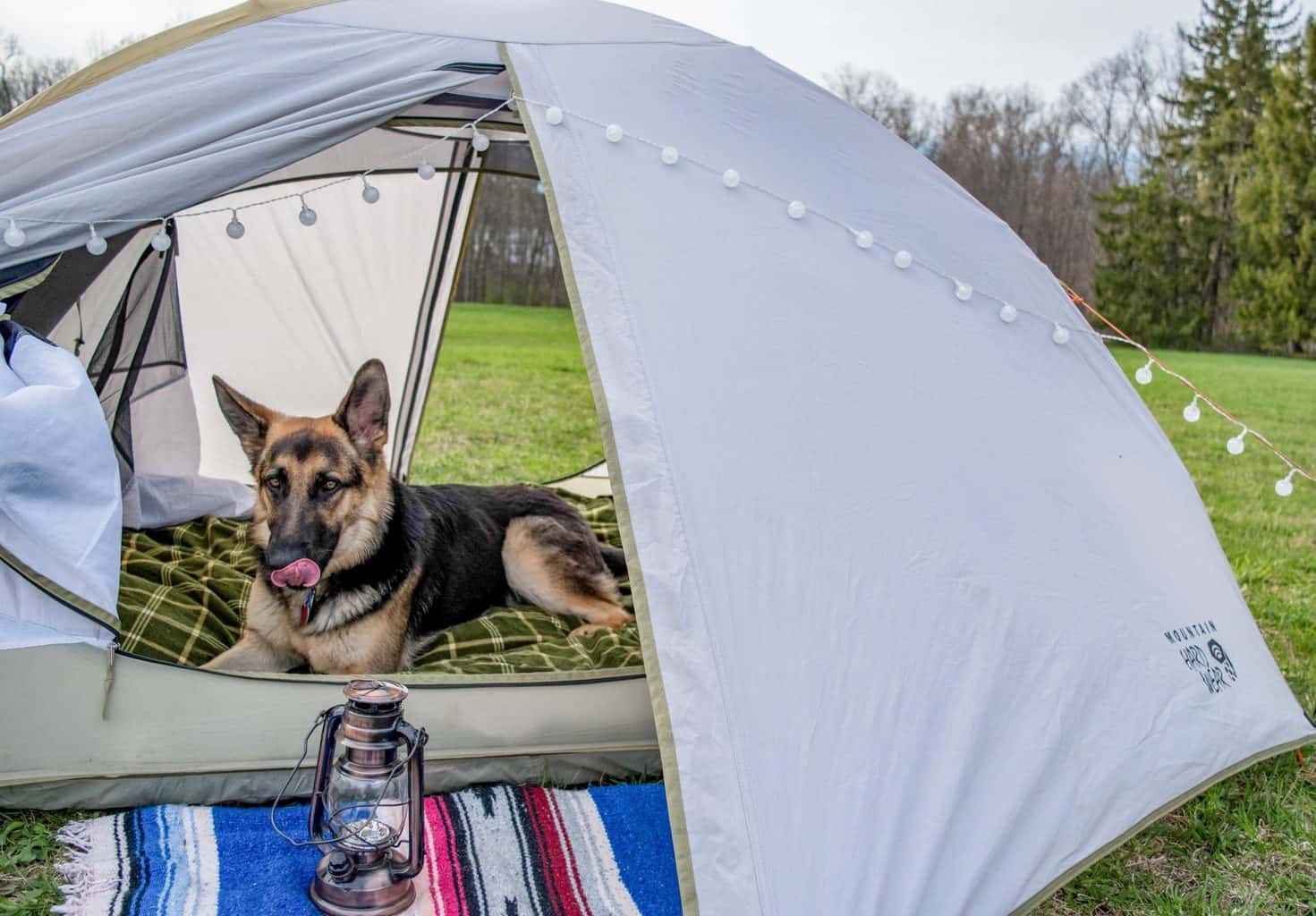 We use a two-person tent, so if we have room in the car, we bring a simple and lightweight door mat to help with tracking dirt into our tent. We leave our shoes on the mat before going into the tent and the whole thing is covered up by the tent vestibule.
In a pinch, we've also used the Mexican blanket that we keep in the car as our "dog" blanket. This dries surprisingly fast and no matter how dirty it gets, it still looks clean. Whatever you choose, it's really nice to have some sort of transition between the outdoors and in – a rug for bigger tents or a simple mat for small tents.
Fluffy Pillows Make Everything Cozier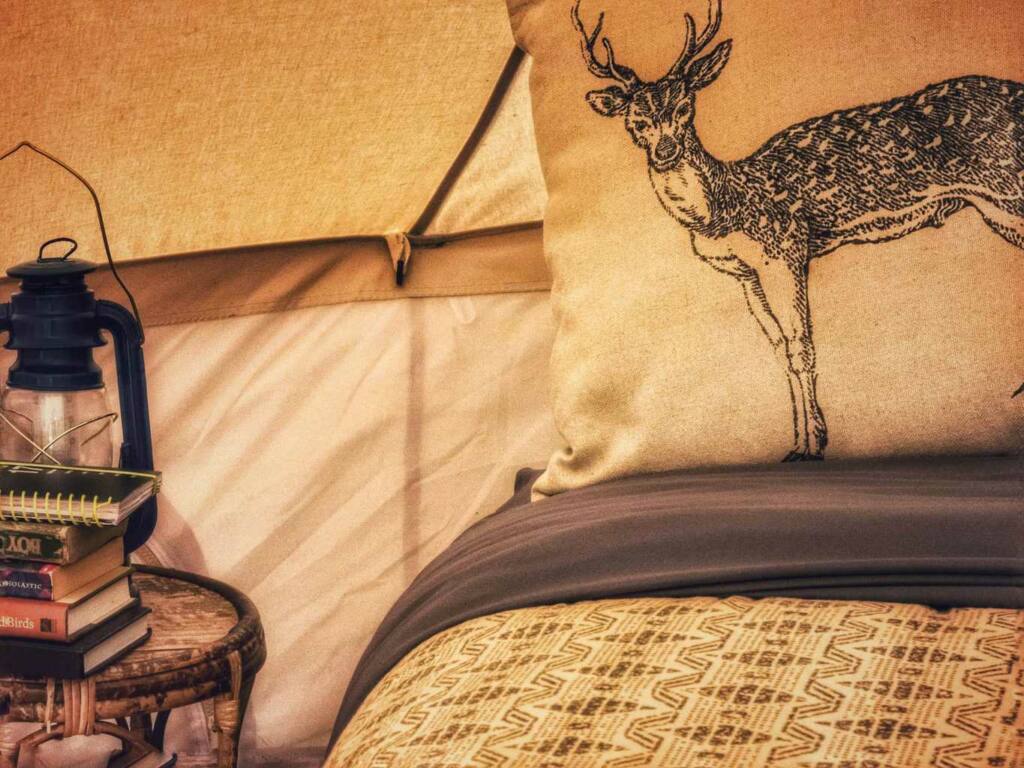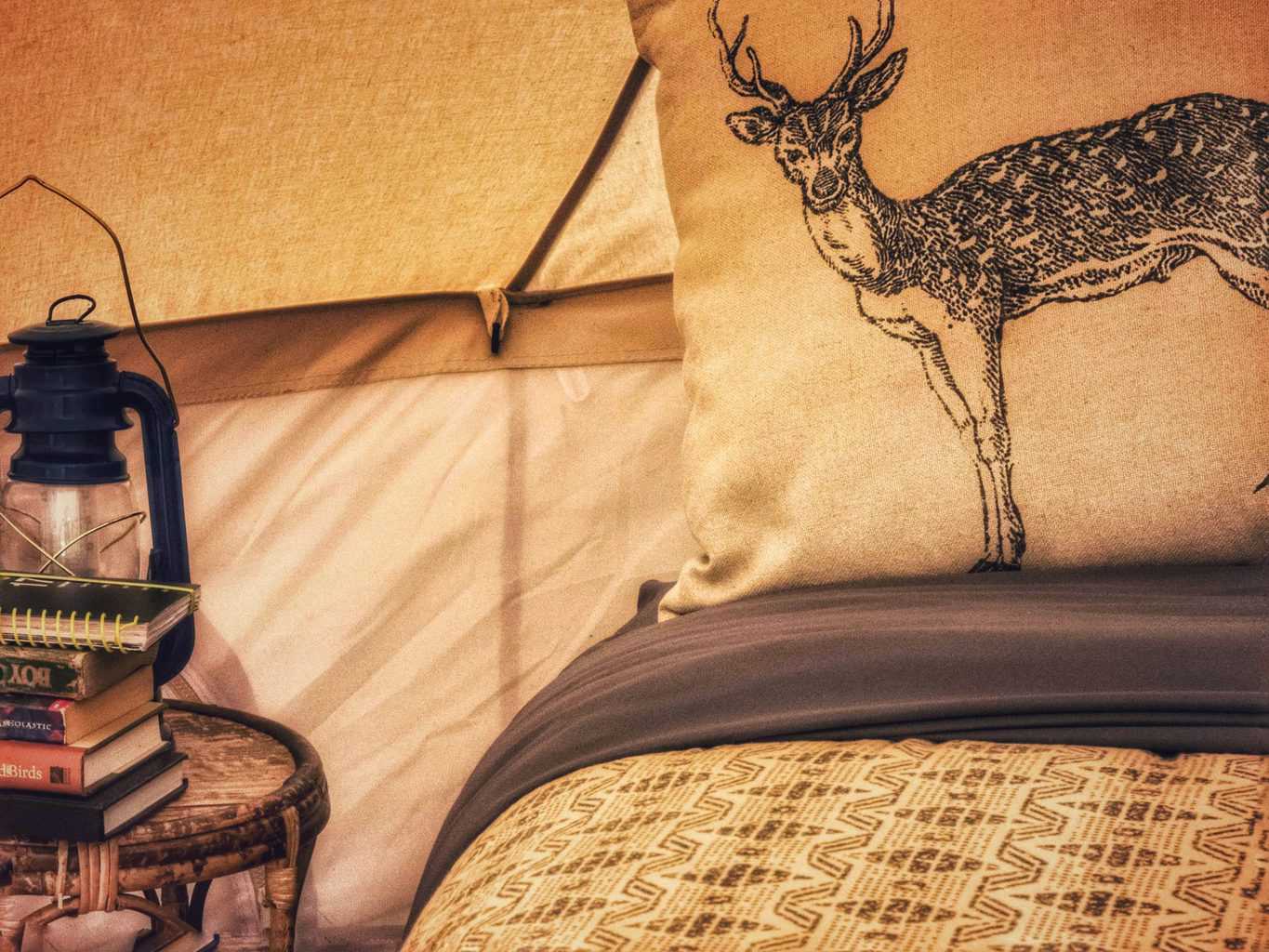 If you're not backpacking, you can afford to bring a pile of comfy pillows to spiff up the inside of your tent. Find pillows with fun patterns and textures, but make sure they are comfortable to lay on too!
We have a rotating cast of camping pillows, and honestly, most of them are just couch pillows that have been downgraded to camping pillows.
You Need a Tarp or a Kitchen Tent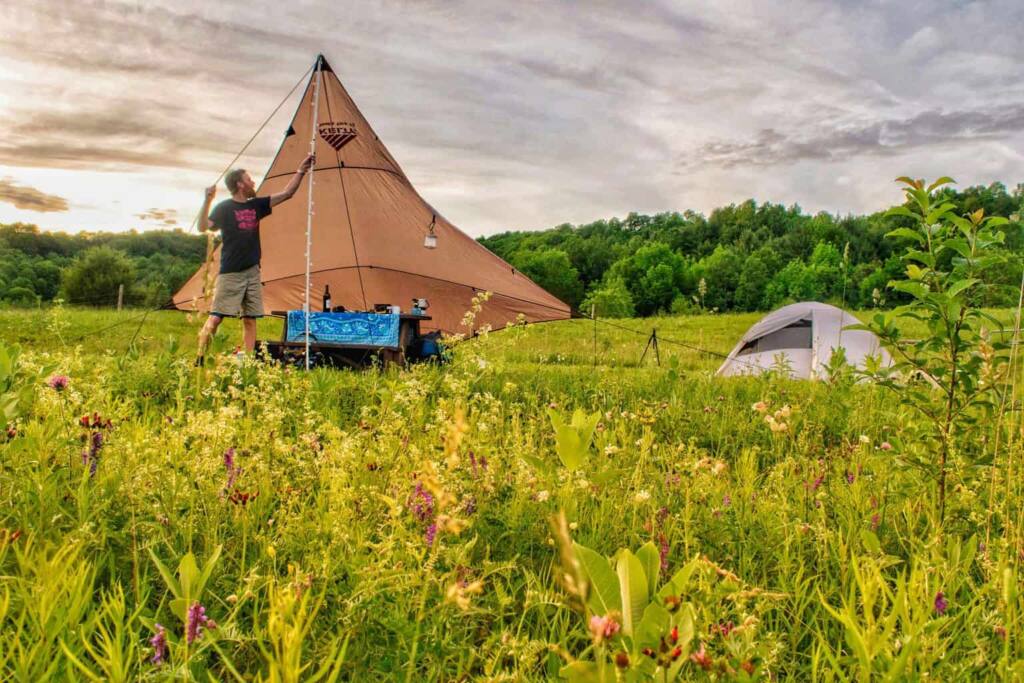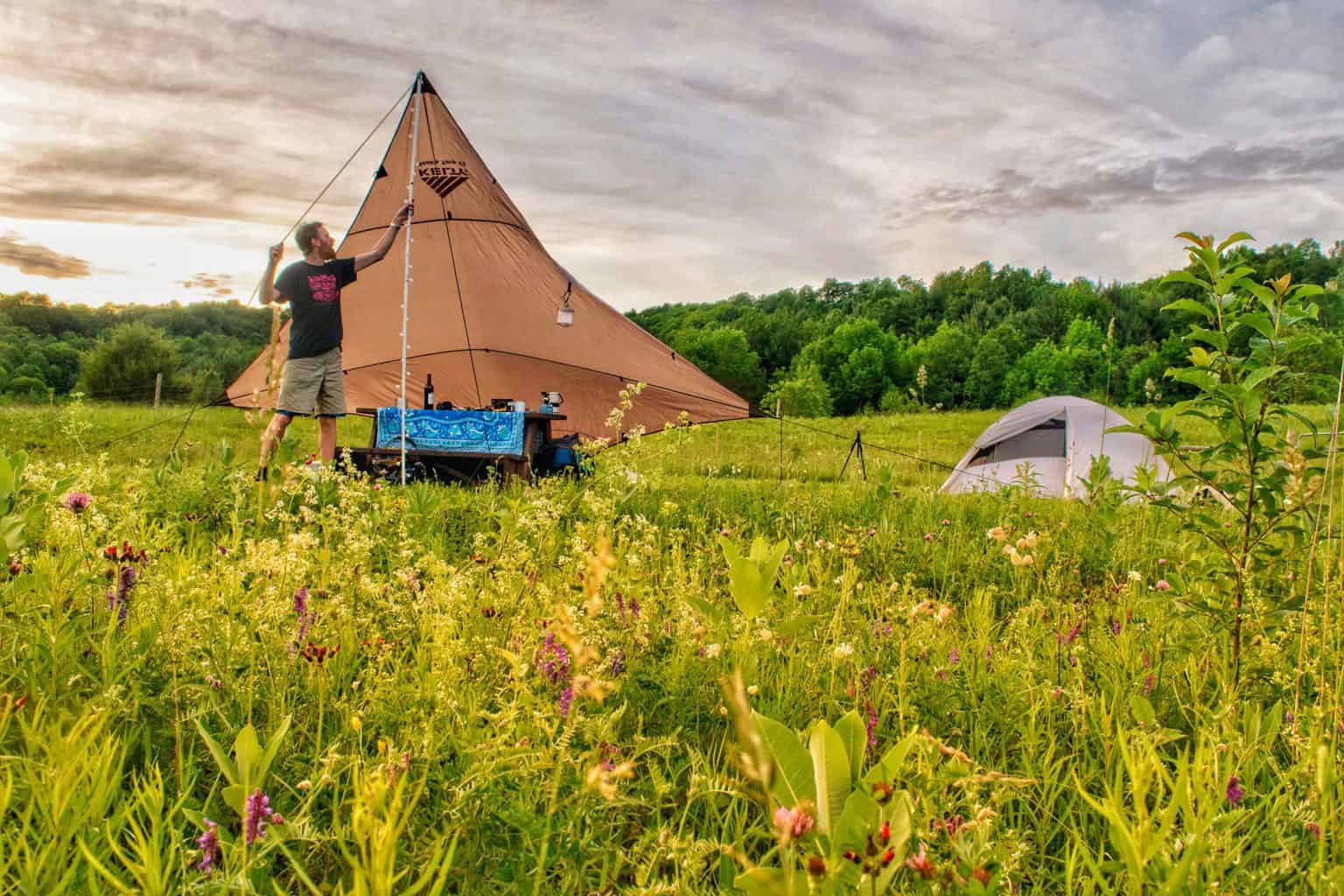 I can't stress this enough! No matter where you live, you need to have a dry and protected spot for cooking your meals and hanging out when it rains. If you're camping in the east, you can count on rain, but in many parts of the country, you'll want to set up a tarp for shade.
The type of tarp you buy will depend on a few factors, namely how much space you have in your vehicle and what type of camping you do. If you do a lot of backpacking you will want something very lightweight. If you do a lot of car-camping or RVing, you may want to buy a dedicated shelter or screen tent for cooking and hanging out in during rainstorms. You will need room in your vehicle to transport something like this, not a compact car like we have.
We use something in between those two extremes – Noah's Tarp from Kelty is relatively lightweight and doesn't take up a huge amount of room in our little car. I doubt we would take it backpacking, but we use it for canoe trips and camping road trips. We've been using the same tarp for 6 years and it's held up extremely well, even in very wet conditions.
Don't Forget the Camp Chairs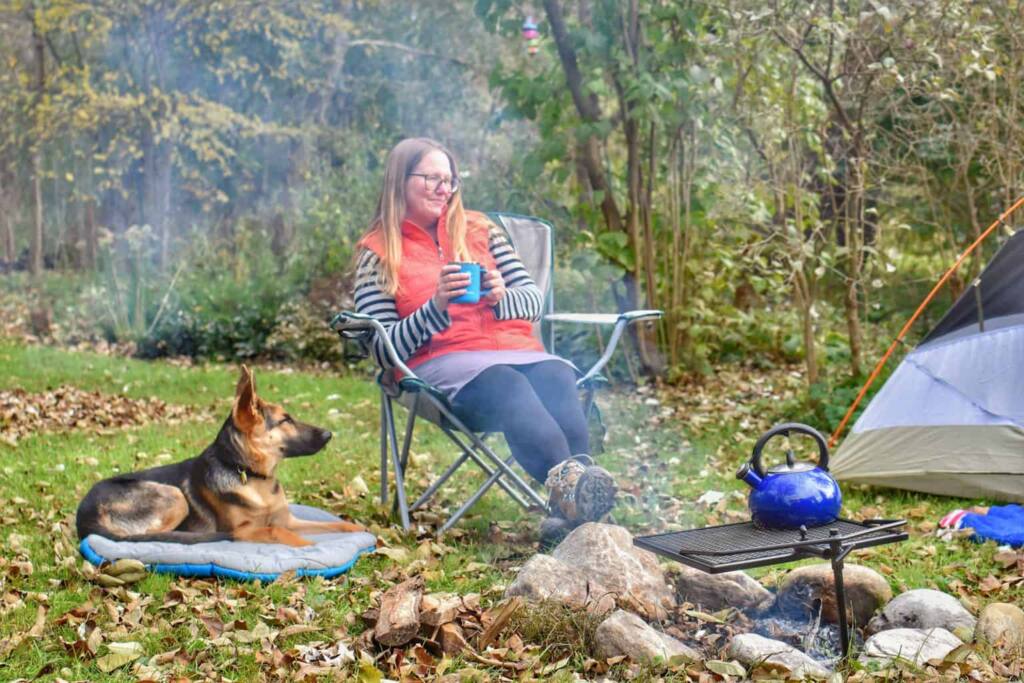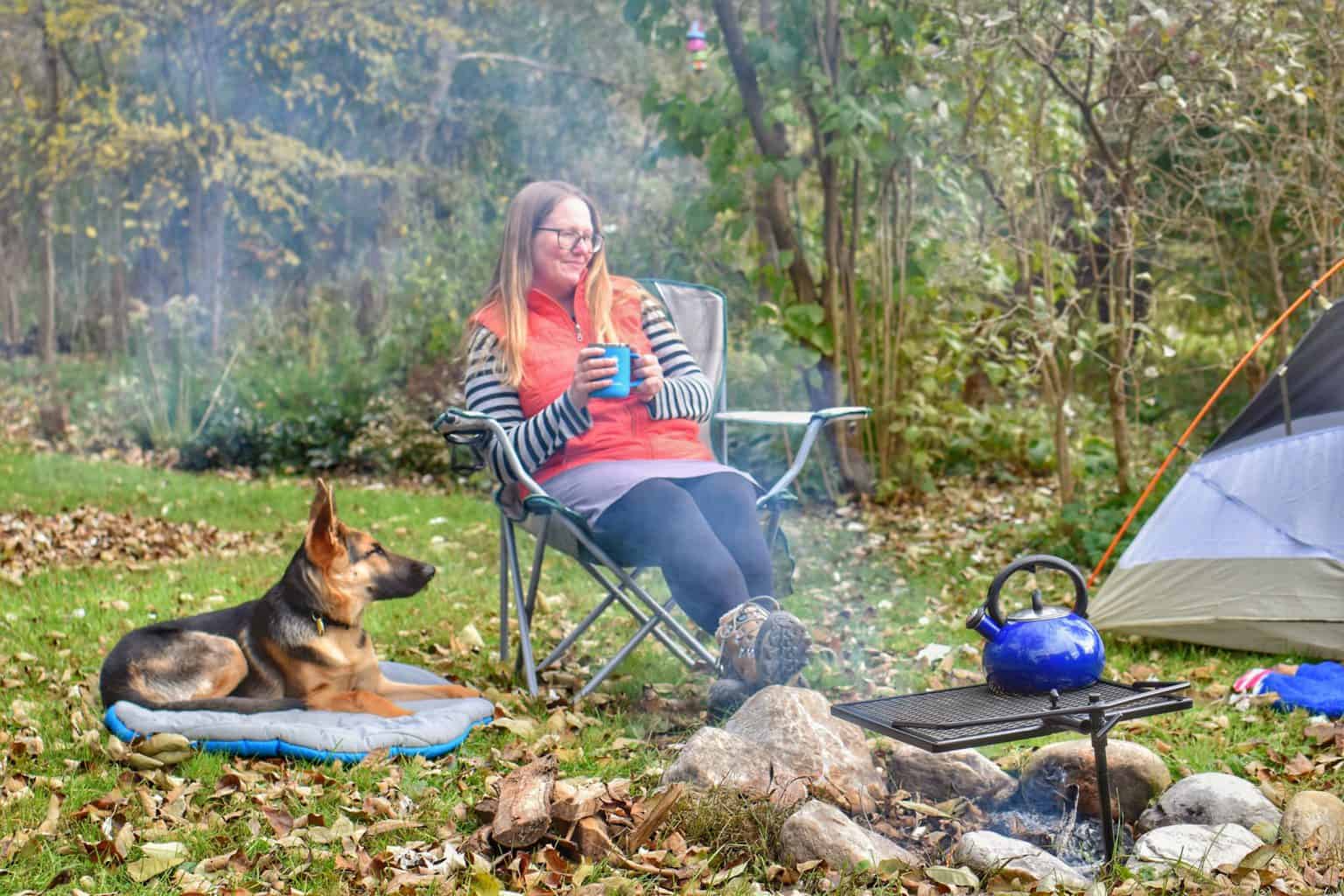 Cozy is as cozy does, right? So if you want to feel super cozy at camp then you have to have cozy spots to hang out. Camp chairs near the fire are a must. We pack one for each person. If we're short on space, we bring our Crazy Creek chairs. They're comfortable and hardly take up any room in the car.
If you have a bit more room (and money), check out these fancy camp chairs from Helinox. We tried one out at our local gear store. Dreamy!
So, that's our recipe for turning your campsite into a cozy retreat. Perfect for a weekend adventure or full-time camping (read Hayley Sarah's post about living in a tent).
Sleeping outside should be fun and comfortable. If you're suffering through your night outdoors, you're doing it wrong!
---
We've got more posts on camping gear and organization. Check out these posts:
---
Pin for Later?