Typical beach vacations involve lazing around in the sunshine, catching up on a stack of novels, and zig-zagging through crowds of half-naked strangers as you make your way to the waves.
While there's something to be said for relaxing on the beach with thousands of weary vacationers, we'd like to recommend a different scenario.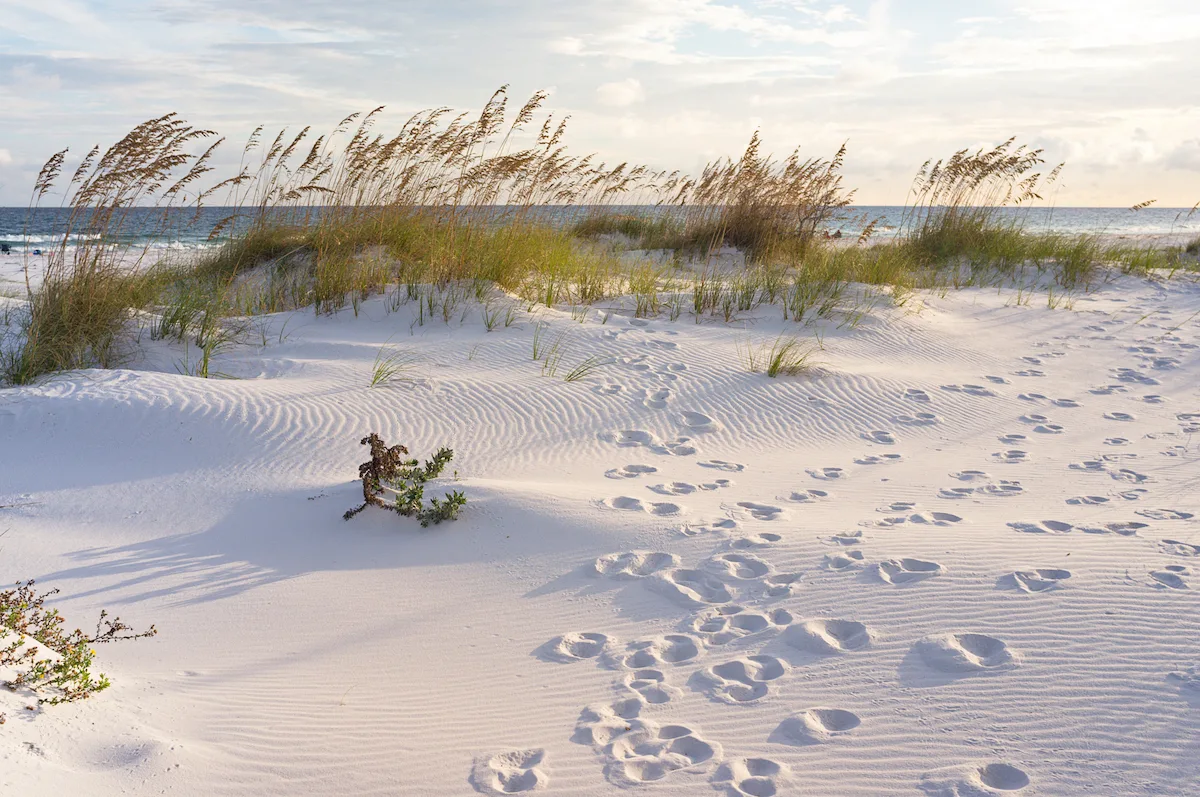 What if you could find a beach vacation that is a little more rugged, with ample opportunities for solitude and adventure?
The following secluded beach vacations will provide you with the same amount of sand and sunshine that you'll find on more populated stretches of sand without the throngs of people. As a bonus, you'll also get stellar opportunities for hiking, paddling, camping, and spotting local wildlife.
Ready to plan your most private beach vacation ever? Let's head to the ocean!
Caladesi Island State Park, Florida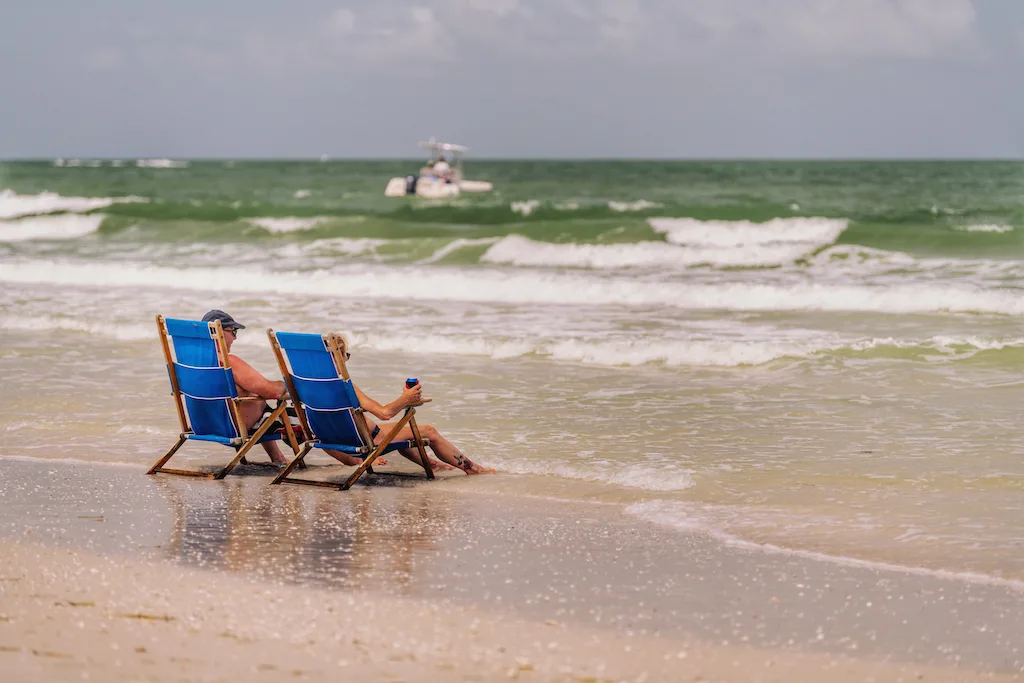 It stands to reason that the best and most secluded beach vacations are the hardest to get to. Caladesi Island State Park, on Florida's west coast, is one such treasure. As the crow flies, Caladesi Island is incredibly close to the popular Clearwater Beach, but because you need a boat to get there, Caladesi feels blissfully private.
If you don't have a boat of your own, you can easily hop aboard the Caladesi Connection ferry for a four-hour day trip.
Caladesi Island has long stretches of white sandy beach, as well as an old-growth pine forest, a mangrove swamp, and the remains of an old homestead.
It's a great spot for hunting for seashells, swimming, or simply relaxing on the shore. Laying on the beach not your thing? Rent a kayak and explore the mangrove forest or hike the three-mile nature trail through mixed hardwoods.
And just because Caladesi Island is secluded, doesn't mean it's devoid of amenities. You'll find a 108-slip marina with electric hook-ups and a cafe, a picnic pavilion with grills, a small playground, and modern, clean restrooms.
Logistics for Visiting Caladesi Island State Park
There are two ways to get to Caladesi Island. You can take a private boat or you can take the Caladesi Connection Ferry, which departs from Honeymoon Island State Park in Dunedin every half hour. The cost to ride the ferry is $16 for adults, $8 for children ages 6-12, and free for kids 5 and under. Pets are not permitted on the ferry or on Caladesi Island.
You will also have to pay an entrance fee to drive onto Honeymoon Island. It's currently $8 per vehicle and $4 if there is a single occupant. If you bring your own boat, you can spend the night on Caladesi Island. The cost is $24 per night for reservable sites, plus a non-refundable $6.70 reservation fee. Electric hook-ups at the marina are $7 per day.
Camping not your thing? There is a decent and affordable Hampton Inn just across the causeway from Honeymoon Island. It's pretty standard, but the rooms are clean and there's an outdoor pool.
The town of Dunedin is a small beachfront arts community that is worth exploring while you're here. Visit the Dunedin Fine Art Center, local breweries, and a beautiful marina.
Padre Island National Seashore, Texas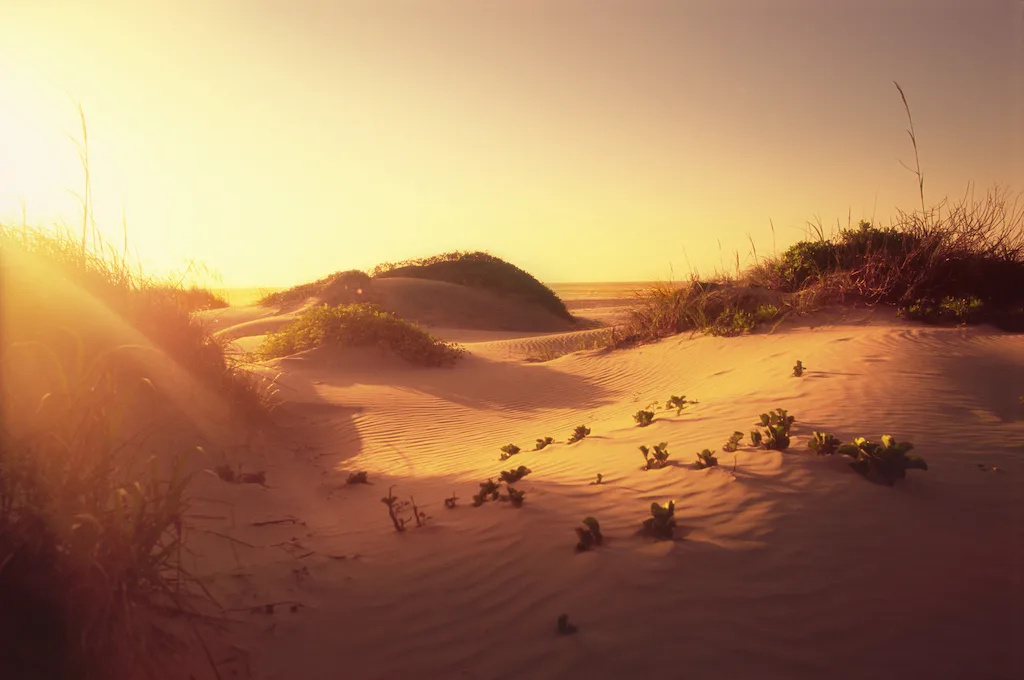 Another secluded beach on the Gulf Coast, Padre Island National Seashore is the longest undeveloped barrier island in the world, located on the outskirts of Corpus Christi, Texas.
Padre Island well known as a popular birding destination and is home to five sea turtle species, including the endangered Kemp's ridley sea turtles.
Primitive camping is available at five separate camping areas at Padre Island National Seashore, but no reservations are accepted, and amenities are very limited.
While visiting, be sure to check out the Laguna Madre, one of only six hypersaline lagoons on earth. This is a beautiful spot for kayaking, fishing, and watching wildlife, and it's also a great spot for windsurfing.
Padre Island National Seashore is truly a wild destination for your secluded beach vacation – perfect for lovers of nature, solitude, and adventure.
Logistics for visiting Padre Island National Seashore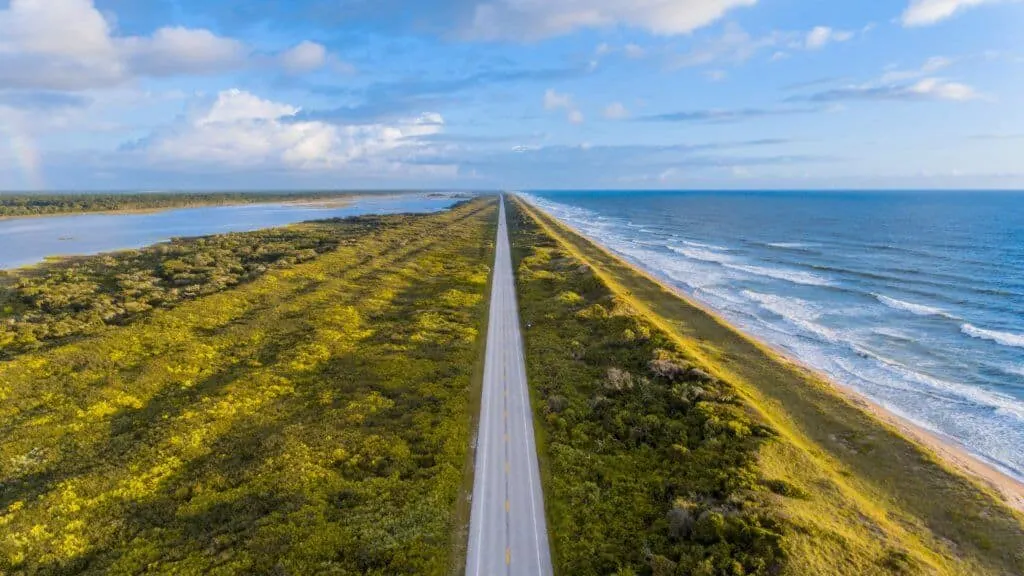 Padre Island National Seashore is located southeast of Corpus Christi on North Padre Island. A seven-day entrance fee is $25. Visiting for the day is $10. Leashed pets are welcome all over the park, except in the buildings.
Waterfront camping is available at Five different camping areas. Camping on North or South Beach and Yarborough Pass is free (with your entrance fee). The other camping areas vary between $8 and $14 per night.
There are a few hotels and vacation rentals at the northern tip of North Padre Island in Corpus Christi where condos villages are as common as beach sand. The average price for a vacation rental on North Padre Island is just $150 a night, making this an affordable home base for those who don't want to pitch a tent.
Channel Islands National Park, California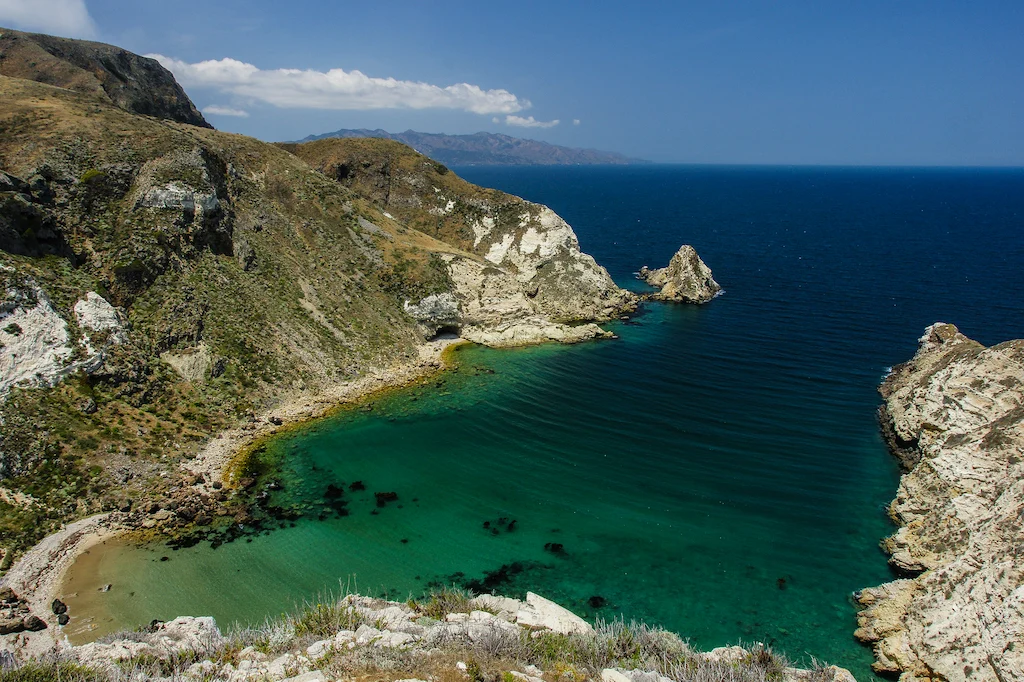 Located off the coast of Southern California is a cluster of five islands collectively known as the Channel Islands. These wild and rugged islands are managed by the National Park Service and attract more than 350,000 visitors annually.
Here you will find unique plant and animal species that have developed in isolation over the course of thousands of years. Each island in the Channel Islands has its own unique draws, from mountains and forests to sandy beaches and sea caves.
You can access the islands for your secluded beach vacation via ferry boats from the mainland, as well as private boats and planes.
You won't find overnight accommodations or services, but primitive camping is allowed on all five of the islands.
Channel Islands National Park is an ideal destination for active travelers, who come for kayaking, surfing, fishing, diving, snorkeling, hiking, and tidepooling along the rugged shores.
Logistics for Visiting Channel Islands National Park
Before you visit Channel Islands National Park, decide which activities you want to do and which island you want to visit. Unless you have your own boat, it's very difficult to travel between islands.
You can board one of the Island Packers cruise ships, which travels to all five islands within the national park.
Travel to Anacapa Island, the closest to the mainland takes about an hour, and the cost starts at $59 for a round-trip ticket for adults. The farther the island is from the California mainland, the more expensive it will be, and camping trips are more expensive than day trips.
Channel Islands National Park is very isolated, probably the most isolated of all the secluded beach vacations on this list.
There are rangers on the island for emergencies, but there is no electricity, shops, restaurants, or even cell service in most cases. Camping is available on all five islands, and while there is no entrance fee to visit the park, camping is $15 per night.
Montaña de Oro State Park, California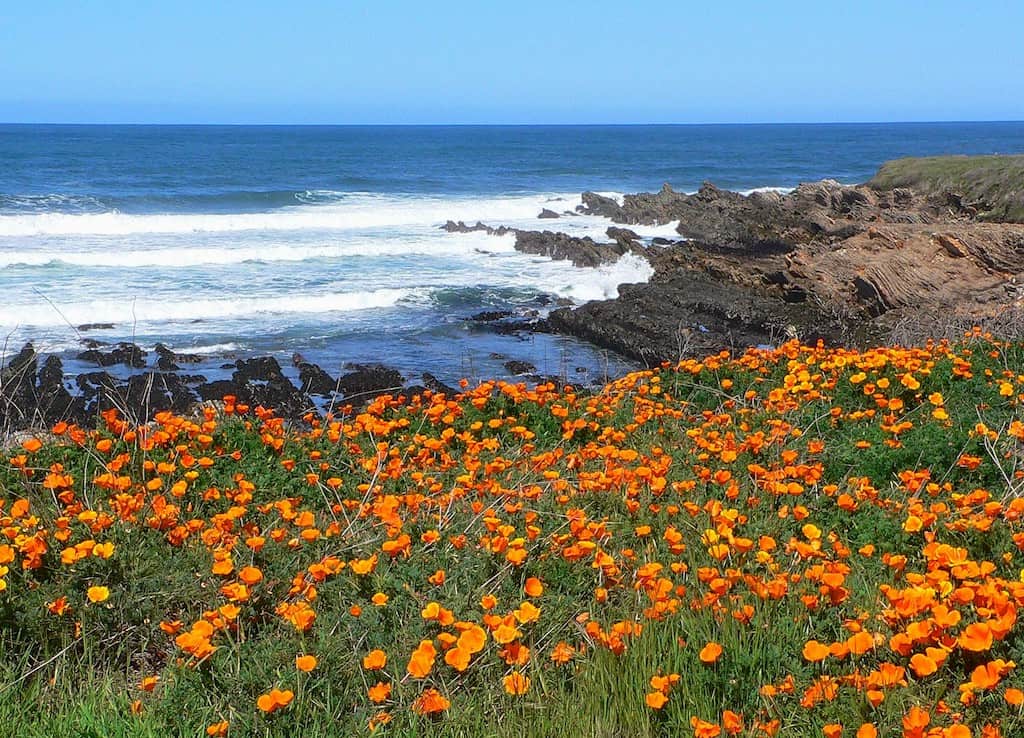 Located on the coast of California between Lost Angeles and San Francisco, Montaña de Oro State Park is one of the largest state parks in California, encompassing 8,000 acres and seven miles of undeveloped coastline.
The park's name means "Mountains of Gold," which stems from the golden wildflowers that bloom each spring. At Montaña de Oro, you'll find stretches of sandy beach, towering cliffs, and rugged canyons.
Primitive camping is available at 47 front-country campsites, or you can hike into more secluded sites.
If you enjoy hiking and backpacking, you'll love exploring the many miles of trails, which hug the coastline, meander along streams, and climb several peaks over a thousand feet high. Horses are welcome on many of the trails, but dogs are not.
While this park sees more than half a million visitors a year, there is plenty of room to spread out in this beautifully wild landscape.
Logistics for Visiting Montaña de Oro State Park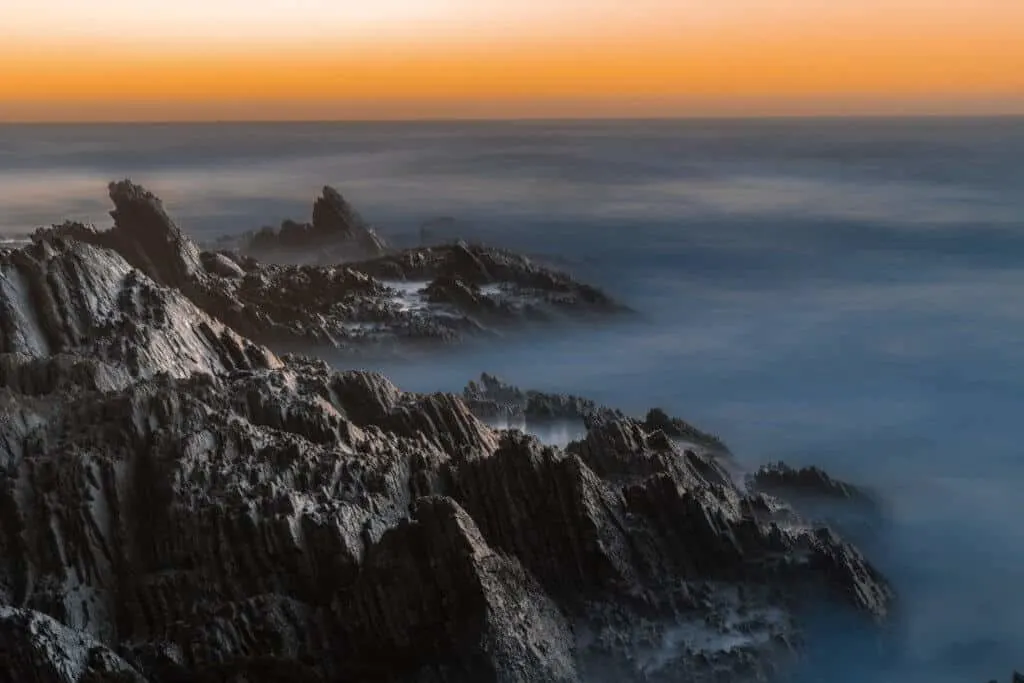 Montaña de Oro State Park is located just south of Morro Bay, which is also beautiful, but much busier as well.
If you want to see the "Mountains of Gold" — fields of California Poppies, plan your visit for between March and May.
There are no fees for day-use and the park is open from 6 am to 10 pm. Primitive campsites can be reserved up to six months in advance, and are $25 plus an $8 reservation fee.
For lodging, look to nearby Los Osos at the southern tip of Morro Bay. The closest lodging to the park is the Sea Pines Golf Resort, which comes with some pretty impressive views. The rooms are spacious, clean, and modern, and there are several restaurants within a few miles.
Even if you choose to stay outside the park, this is still one of the most rugged and secluded beach vacations you can find in a popular region of California.
T.H. Stone Memorial St. Joseph Memorial Peninsula State Park, Florida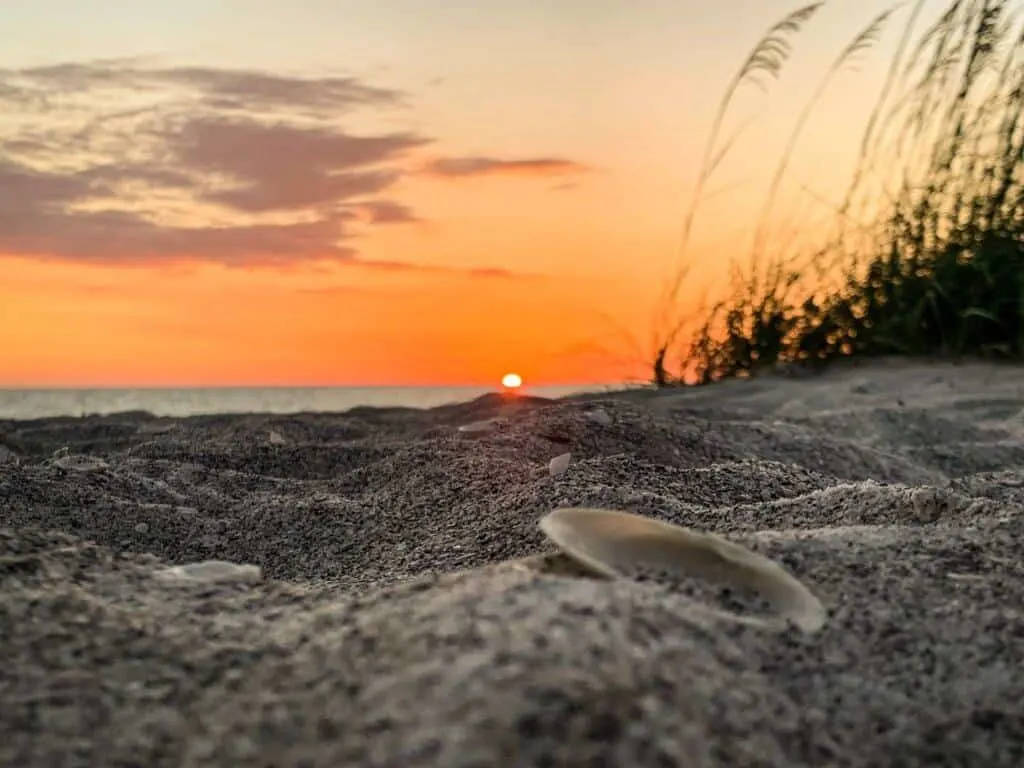 The nine miles of sugary sand at T.H. Stone Memorial St. Joseph Peninsula State Park have been ranked among the most beautiful in the United States.
Located on the Gulf of Mexico on the Florida Panhandle, St. Joseph is the perfect getaway for rest and relaxation no matter what season you choose to visit.
Take time to spread out on the beach, swim, snorkel, fish, or paddle in the quiet waters of the bayside and gulf-side beaches. Be sure to meander along the sand dunes, which are some of the tallest in all of Florida.
Kayaks, stand-up paddleboards, bicycles, and beach gear are all available to rent, or you can trek through 1,750 acres of sand and coastal forest, which is home to an incredible array of birds, marine life, and the endangered St. Andrews beach mouse.
119 campsites in two separate campgrounds are just a short walk from the beach, and primitive camping is permitted within the wilderness preserve.
Logistics for Visiting T.H. Stone Memorial St. Joseph Peninsula State Park
The park is open every day from 8 am to sunset throughout the year, and the entrance fee is only $6 per vehicle.
Amenities include showers and rinse stations, picnic shelters, a concession stand, and a boat ramp. Camping is $24 per night, and there are also cabins available to rent for $100 per night (plus a registration fee). The park is open all year.
*2022 update – the campground is currently closed due to hurricane damage, but the park is still open for day use.
For lodging outside the park, check the numerous townhome vacation rentals just south of T.H. Stone.
---
If your idea of a perfect beach vacation includes tranquility and seclusion, along with sand in your toes and salt in your hair, then one of these wild beaches may be exactly what you're looking for.
---
Follow us on social media for more outdoor adventures!
Pin for Later?