Backpackers, whether they're hiking across the country or meandering around the world, all have something in common. They've likely crammed everything they need to live in a single bag that they carry from place to place.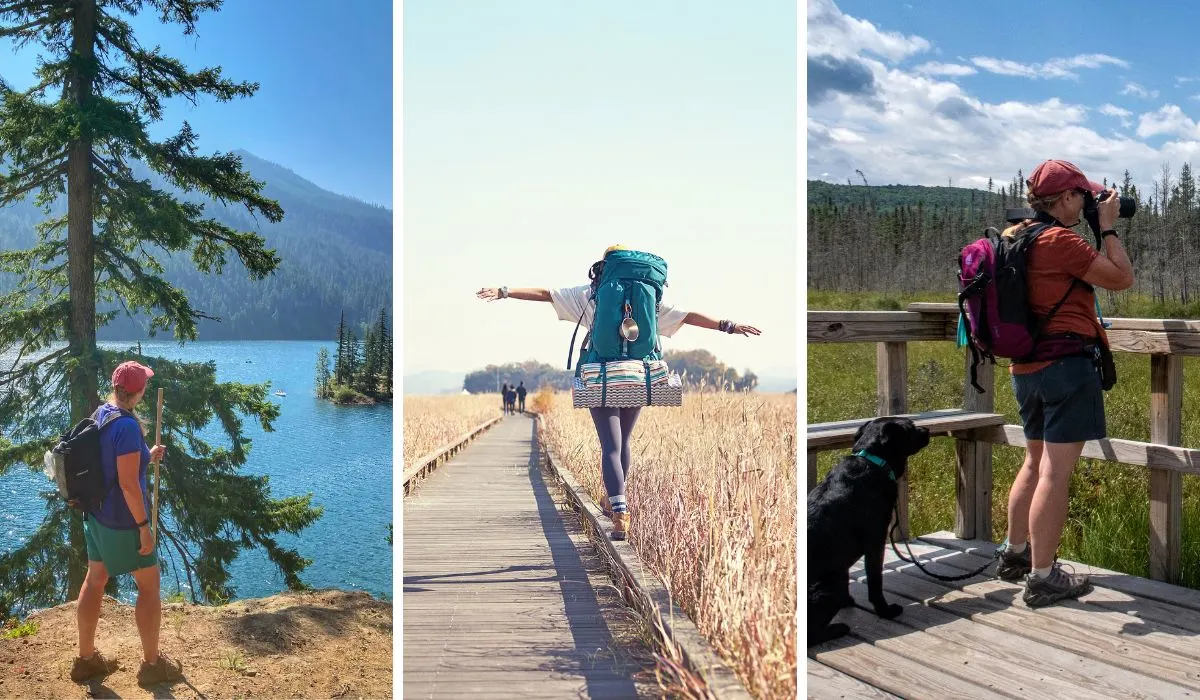 If an item is going to earn space in the pack it has to be 1) – incredibly useful and 2) very lightweight. Our top picks for the best gifts for backpackers in 2022 are both!
We do a lot of living out of a backpack, whether we're road-tripping, hiking, or simply packing light so we don't have to pay extra baggage fees. After years of experimenting, we're self-proclaimed experts at sorting through the hype and the junk to find backpacking products that have actually made our lives easier while traveling.
We've chosen some of our favorite small, lightweight, and useful gadgets and pieces of gear to include in our list of best backpacking gifts. Not only are these items lightweight and useful, but they're also affordable!
So, if you're searching for a few amazing gifts for backpackers in your life (including yourself), read on. These are some of our favorite finds for backpackers, thru-hikers, and lightweight travelers.
When it Comes to Outdoor Gear, What Does Affordable Even Mean?
I'm well aware that affordable means different things to different people. Throw around words like inflation and recession and the definition becomes even less clear.
For the purpose of this post, all of these gifts for backpackers will come in under $50. We'll include a range of items at different price points from very inexpensive stocking stuffers for backpackers to items on the higher end of the scale so that you can find a gift for everyone on your list, maybe even yourself!
Affordable Gifts for Hikers
There's a distinct difference between backpackers who are living life on the trail and those that are traveling the world, and while many of these affordable gifts for backpackers can be used by all types of travelers, the following gifts are geared more toward thru-hikers and other wilderness travelers.
Biolite HeadLamp 325: The Most Comfortable Headlamp We've Tried!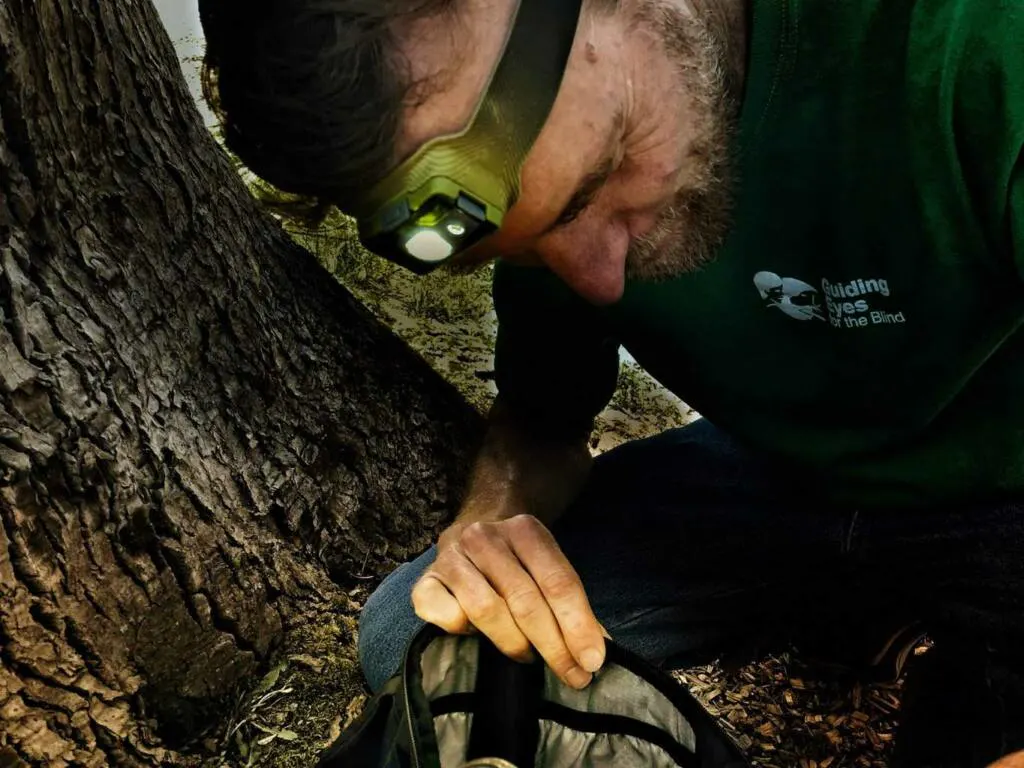 A lightweight, long-lasting headlamp is essential for all hikers, backpackers, and travelers, and I've yet to find one as comfortable as the Biolite HeadLamp 325. This lovely piece of equipment weighs less than 2 ounces and provides 40 hours of light per charge in a package so comfortable you'll forget you're wearing it.
You're right in assuming that your favorite backpacker already has a working headlamp, but they will appreciate this one for its ease of use and longevity, not to mention how light and comfortable it is.
The red-light feature is great for seeing what you need to see while keeping your eyes adjusted to the nighttime. The rechargeable battery can be easily replenished in a few hours using a wall outlet or a power bank if you don't have electricity.
We have a pile of handlamps in our camping gear stash, but I always pack my Biolite headlamp for backpacking, dog-walking, and reading in bed. This little light comes with me on every single trip I take. I wouldn't hesitate to recommend this headlamp as the perfect gift for backpackers, hikers, travelers, or dog walkers.
---
Coffee in a Tea Bag from Wildland Coffee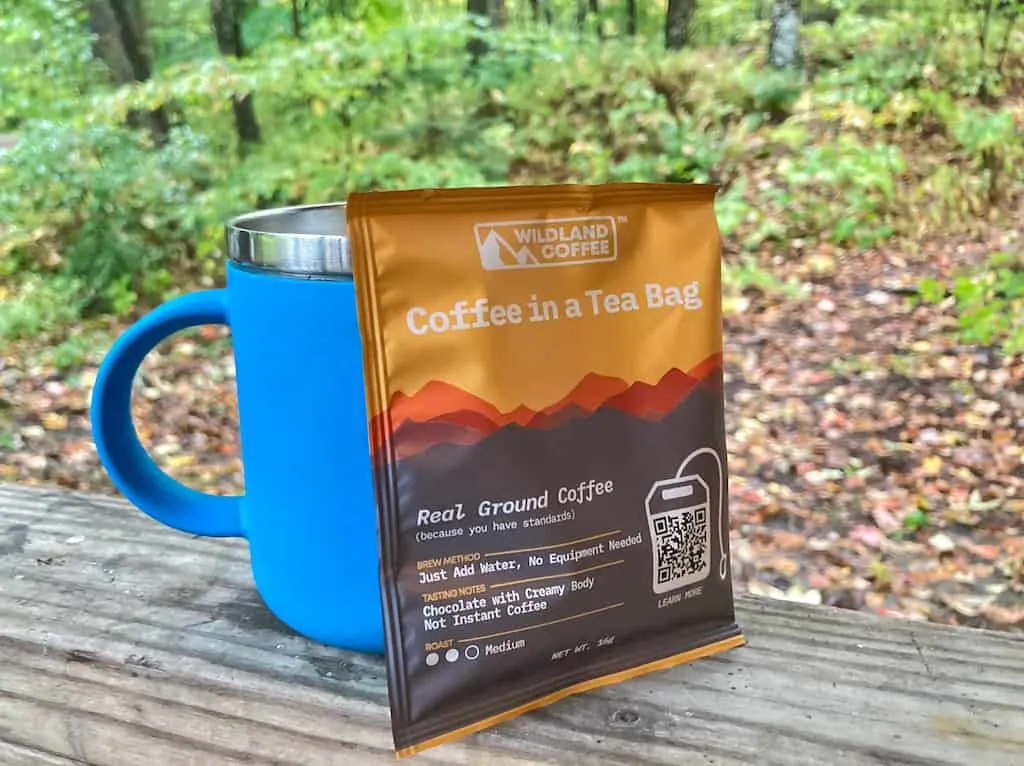 There's nothing quite as satisfying as a steaming mug of coffee in the backcountry after a long trek. Wildland Coffee grinds freshly-roasted coffee and packs it up in a convenient bag that stays fresh for 12 months.
Their beans are ethically sourced from growers in Brazil, making this a sustainable and convenient gift for backpackers. This is hands-down the fastest way to make coffee when camping, and it tastes so much better than the instant stuff that most backpackers rely on! How's the taste, you ask? It's rich and chocolatey, and the longer you steep it, the stronger and richer it gets!
Wildland Coffee can be made with hot or cold water. They come in boxes of 5, 10, 20, or 40 bags, and they're a wonderfully thoughtful gift for all of the coffee-drinking backpackers on your list.
---
Comfy Socks: They're on Every Hiker's Wishlist!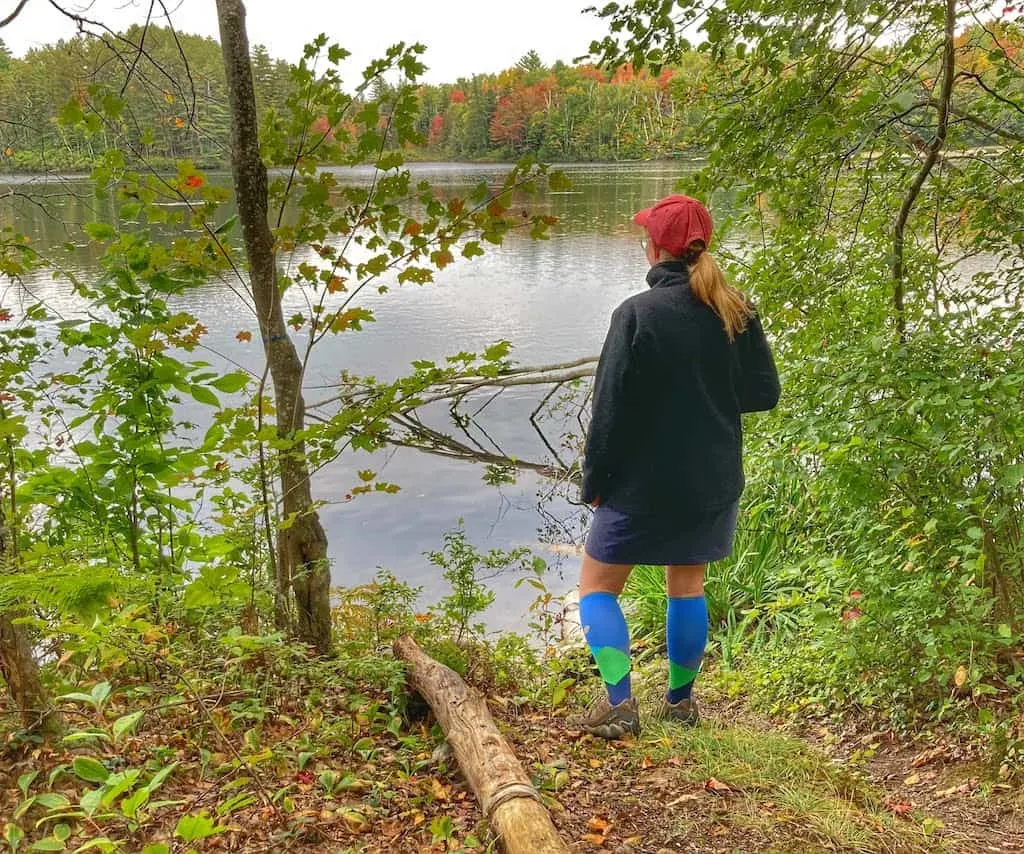 When it comes to comfy socks for hiking, I have a few different brands on my wishlist.
My all-time favorite sock for hiking, winter sports, or just lounging around in front of a fire is Darn Tough Vermont. They are made here in Vermont from 100% merino wool, they're incredibly warm, and they come with a lifetime warranty. According to Darn Tough, a lifetime supply of Darn Tough Socks is just seven pairs, but everyone in our family has at least 10!
We've been wearing Darn Tough socks for decades. I have nothing bad to say about them. Honestly and truly, they are the best socks I've ever worn, and I wouldn't hesitate to recommend them as gifts for backpackers and hikers.
Darn Tough Vermont has a variety of fun styles for casual wear, hiking, skiing, and snowboarding, and they offer free shipping on orders over $50.
---
When hiking long miles, your feet and legs take a beating. For long backpacking trips, I always have a pair of Lily Trotters compression socks for high-mile days. They're also awesome for long days of city walking and for airplane travel.
Not only are Lily Trotters great for preventing leg cramps, reducing swelling, and increasing blood flow to the legs while hiking, but they are also proudly made in the USA. These would make great gifts for hikers and frequent travelers.
Getting socks as a gift is far from boring. The backpacker in your life will love you for it. I promise!
---
Packable Camp Pillow: Small and Light for Every Backpacker You Know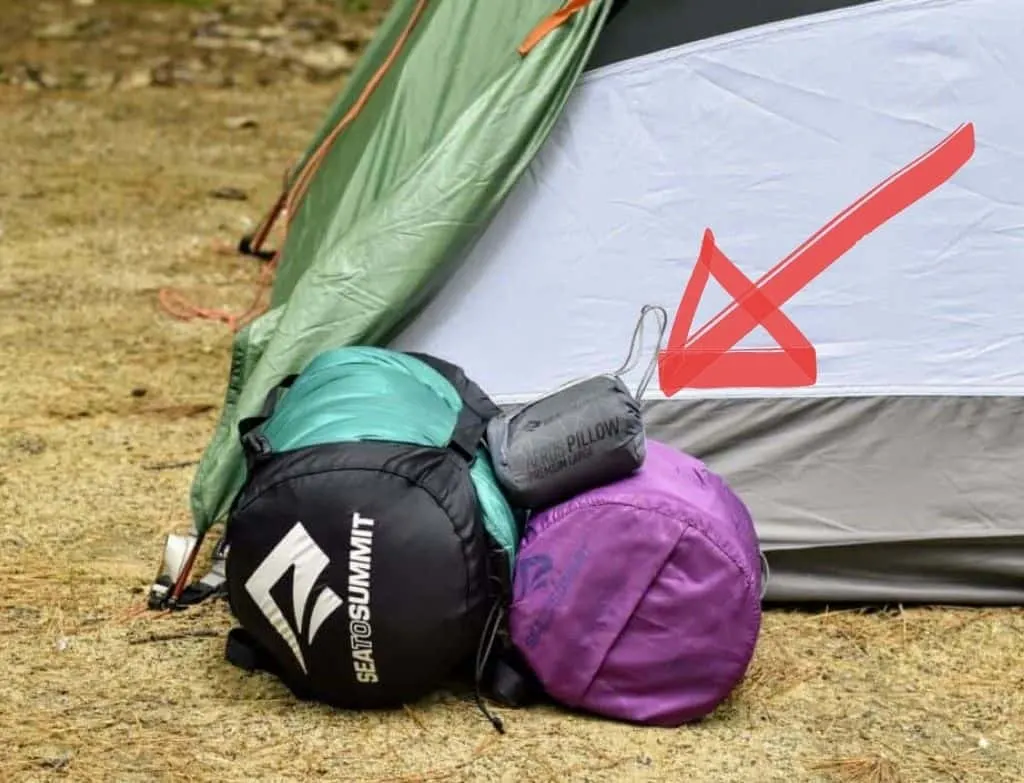 The teeny-tiny Aeros camp pillow by Sea to Summit packs down to fit in the palm of your hand and weighs just 2.7 ounces. Unlike other inflatable pillows, this one is super soft on the outside, thanks to brushed polyester knit and a scalloped bottom edge that centers the pillow around your shoulders.
We actually have a bunch of inflatable camp/travel pillows, but this is the one we fight over! I find it most comfortable when it is just a little bit underinflated. It is perfect for tent camping as well as car and airplane travel. This pillow makes a perfect, lightweight, affordable gift for hikers and travelers who want to add a little bit of comfort to their lifestyle.
---
Packable Quick-Dry Towel: A Backpacking Necessity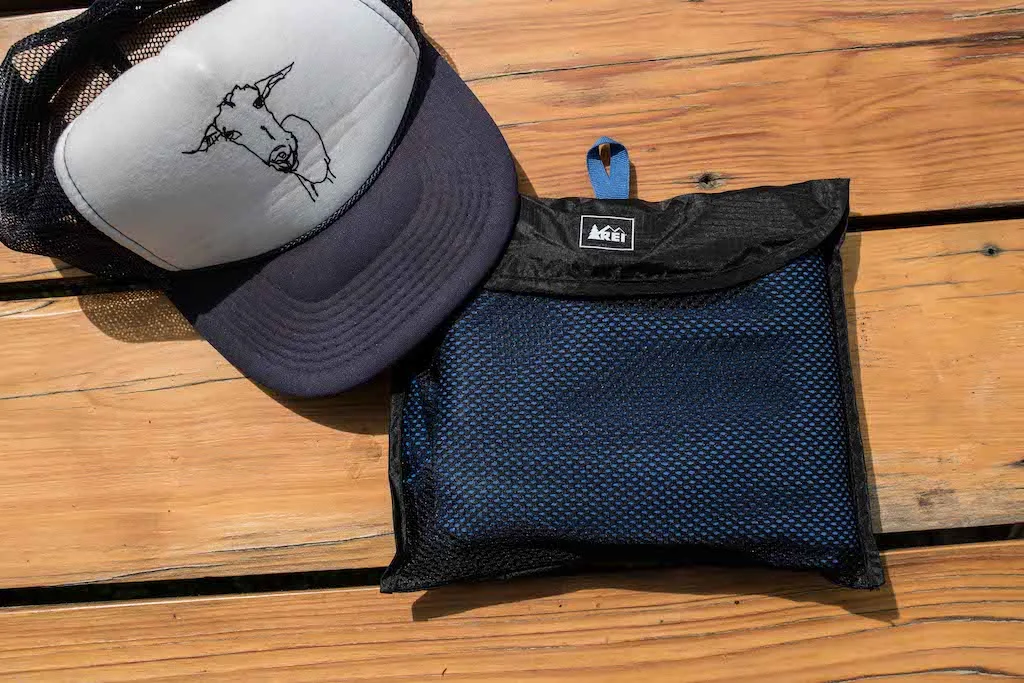 If you want to stay clean and dry while hiking or backpacking, you have to pack a towel, but fluffy, cotton towels are pretty much out of the question. They take up a lot of room, are heavy, and they stay damp forever.
The Multi Towel Delux from REI is the perfect gift for backpackers because it dries really quickly and fits in every backpack.
Even the XL, which fits all the way around your body, weighs under a pound. The large size (pictured above) is only seven ounces!
These are also our go-to towels for all of our camping, backpacking, and canoe trips, and are sure to be welcome gifts for anyone who spends a lot of time outdoors.
---
FlipFuel: A Handy Gadget for Consolidating Backpacking Fuel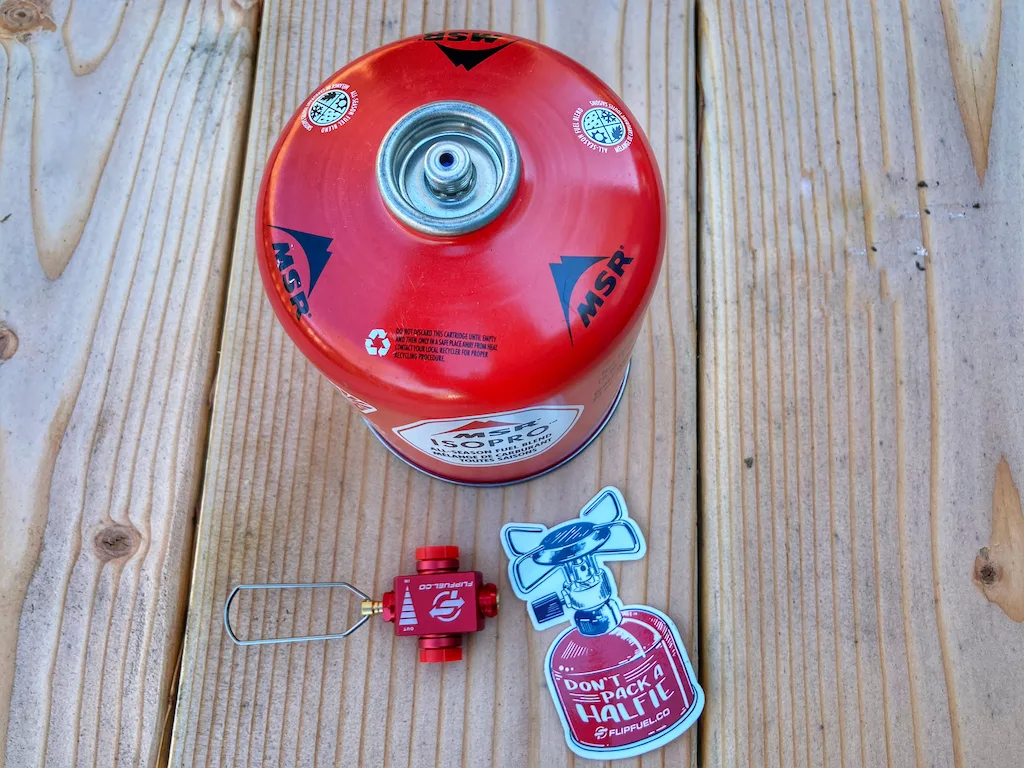 Every backpacker who heads into the woods with a canister of mystery fuel will understand the dilemma – how much fuel are you actually carrying? Should I bring an extra canister in case I run out?
Now you can ensure that you're maximizing your fuel capacity and saving space and weight in your backpack. FlipFuel is a tiny ingenious gadget that allows you to consolidate your partially full backpacking fuel canisters and recycle your empties before your camping trip.
Use code BACKROADRAMBLERS to save 20% on your FlipFuel purchase. This gem of a product makes a great stocking stuffer for backpackers.
---
Affordable Gifts for Lightweight Travelers
When travelers have to live out of a backpack, they are looking to get a lot of use out of the gear they choose to bring along. Little luxuries will be appreciated – items they won't be able to find when they're bouncing from airports and bus stations to hostels and hotels.
Here are our top picks for the best gifts for backpackers who spend a lot living out of a single bag.
Lens Kit for Smart Phones: The Perfect Gift for Phone Photographers
Even backpackers who love photography have a hard time dealing with heavy camera gear when they're traveling.
Phone photography has improved drastically over the past few years, and most travelers are opting to leave the camera behind for the all-in-one convenience of a smartphone.
Help the backpacker in your life improve their photography skills with a Xenvo camera lens kit. This kit includes two important lenses — a wide-angle for perfect street scenes and landscape shots, and a macro lens for capturing all the details. The Xenvo camera lens kit got high reviews on Amazon and is definitely going on my own holiday wish list.
A Hydro Flask Camping Mug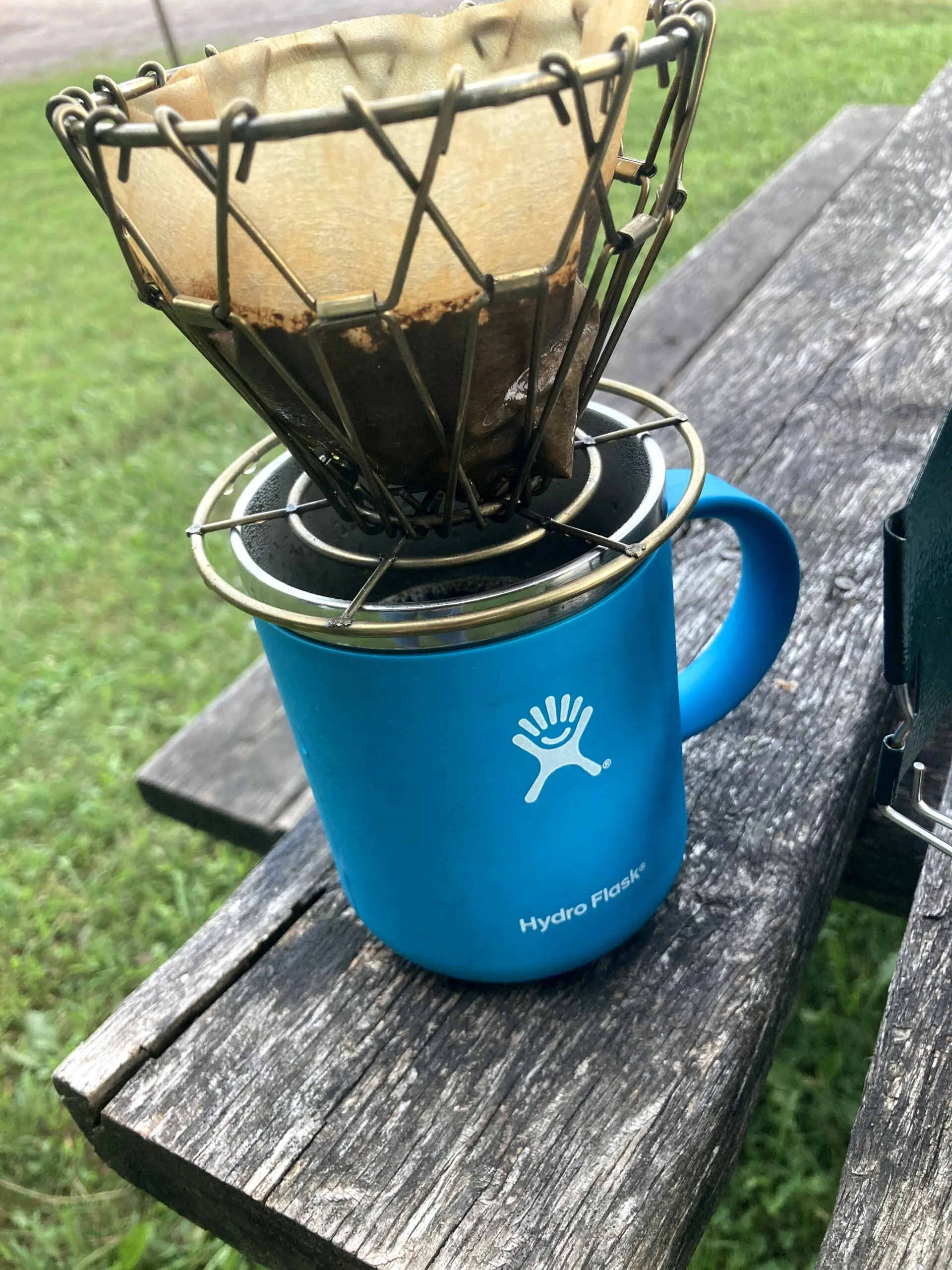 When it comes to travel mugs, there are about a billion choices. For long-term travel, I do have a favorite that I would recommend for gifting – the 12 oz. insulated coffee mug from Hydro Flask.
This beautiful travel mug holds just the right amount of coffee, has a wide mouth for easy sippin', and most importantly, it looks and feels like a real coffee mug.
Not only do I bring this mug with me wherever I travel, but I also use it pretty regularly at home too. Hydro Flask is based in Bend, Oregon, and has been making insulated products for rugged outdoor use since 2009.
Hydro Flask offers free shipping if you spend more than $30. Be sure to keep an eye out for holiday sales too!
Bonus gift: The collapsible wire basket in the photo is for making a quick cup of pour-over coffee. It's perfect for hotel rooms and camping trips. It folds flat for easy packing.
---
Read Next: The Best Travel Mugs for Your Next Adventure
---
A Lightweight Phone Charger: An Essential Gift for Backpackers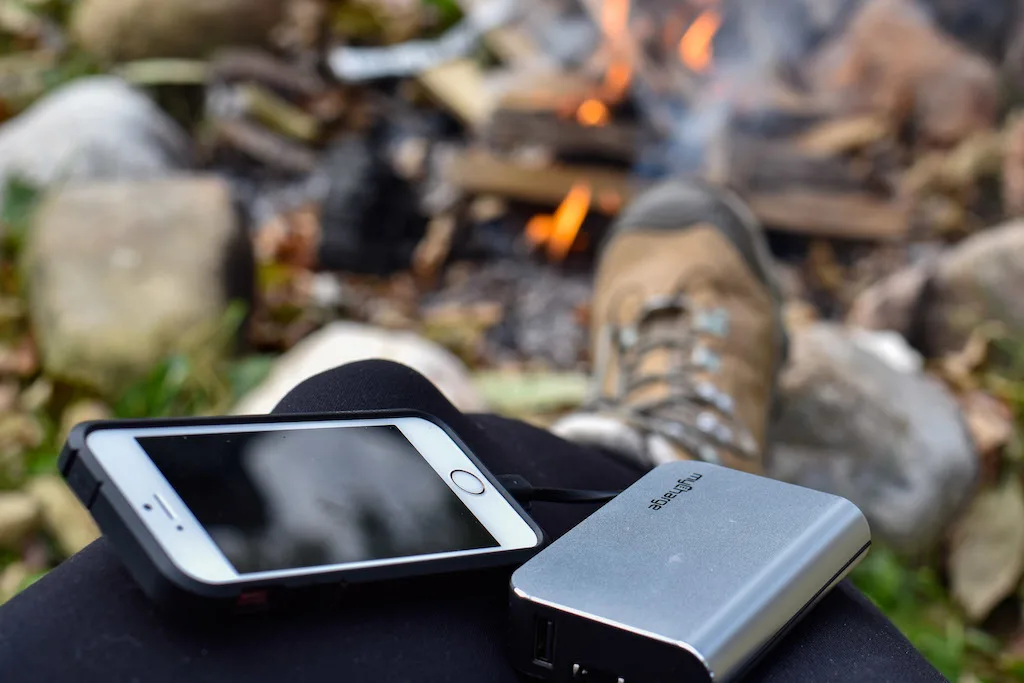 A portable charger is essential for frequent travelers, and the myCharge portable power bank has a lot going for it, especially if the travelers on your list stick to US travel and don't need an additional wall adapter.
This little power bank comes with built-in lightning and USB-C cable, a folding wall prong, and 4400 mAh, which will charge most cell phones four times but can also be used to charge up headlamps, tablets, and cameras.
This myCharge power bank weighs just 6.3 ounces and has an extra USB port for non-compatible devices. It's a great affordable gift for all of the travelers on your list. Mine has enabled me to stay connected and work from national parks, airplanes, trains, and coffee shops, and while I like being forced to disconnect now and then, I also really like having the freedom to work where I want.
---
Scrubba Wash Bag: Because Even Travelers Have to do Laundry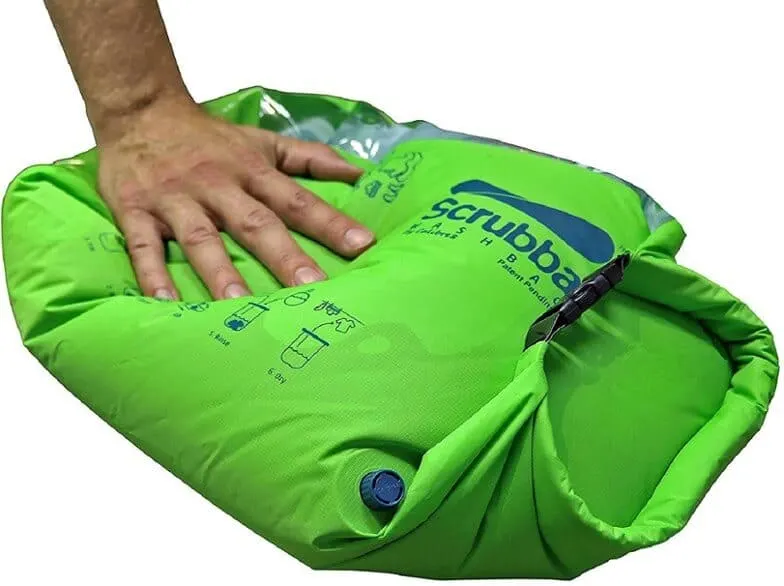 Kudos to whoever invented this little bag for washing clothes on the go. The Scrubba Wash Bag is perfect for washing socks, underwear, and shirts in a hotel while traveling, and believe me — it gets clothes way cleaner than swishing them around in the sink with a bar of soap.
The inside of the Scrubba Wash Bag contains hundreds of little nodules that clean clothes in minutes. The bag's fabric is made from microbial- and hydrolysis-resistant polyether thermoplastic polyurethane, and it folds down to pocket size.
While the Scrubba Wash Bag is by no means perfect, it does get the job done and makes an awesome gift for backpackers.
---
Shopping for holiday gifts doesn't have to be stressful or expensive. Hopefully, you came away with some gift ideas for backpackers and travelers that are both useful and affordable.
We hope you have an amazing holiday season with your loved ones!
---
Check out our gift guides for easy shopping!
Follow us on social media – we'd love to keep in touch!
Pin for Later?