Please check to make sure destinations are open to visitors before planning a trip and follow local guidelines. We earn a commission from affiliate links that may be included in this post.
Backpackers, whether they're hiking across the country or meandering around the world, all have something in common. They've likely crammed everything they need to live in a single bag that they carry from place to place. If an item is going to earn space in the pack it has to be 1) – incredibly useful and 2) very lightweight.
We do a lot of living out of a backpack, whether we're road-tripping, hiking, or simply packing light so we don't have to pay extra baggage fees. I'd say that we're experts at sorting through the hype and the junk to find backpacking products that have actually made our lives easier while traveling.
Which is why we've chosen some of our favorite small, lightweight, and useful gadgets and pieces of gear to include in our list of best backpacking gifts. Not only are these items lightweight and useful, they're also affordable!
So, if you're searching for the perfect gift for your favorite backpacker, you've come to the right place. These are some of our favorite finds for backpackers, thru-hikers, and lightweight travelers.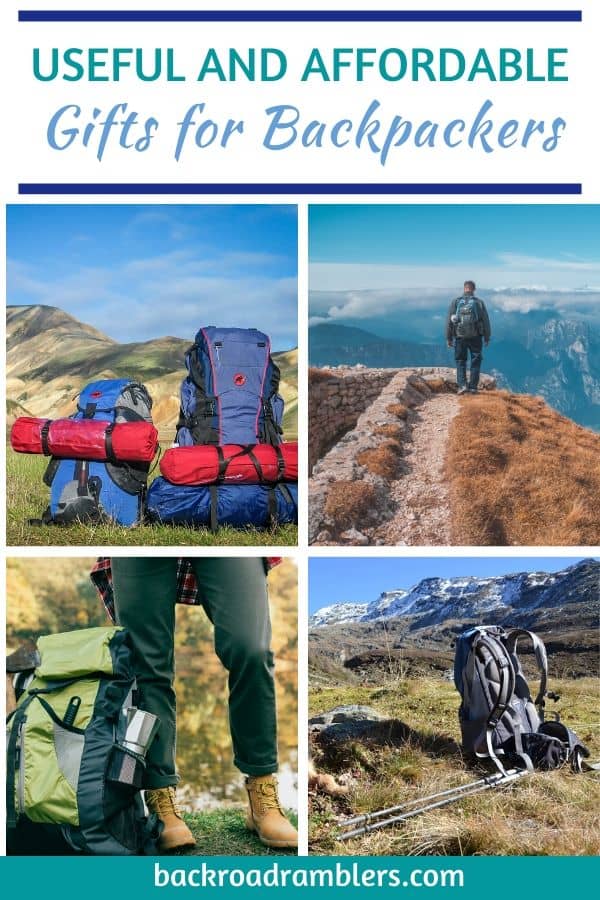 Affordable Gifts for Hikers
There's a distinct difference between backpackers who are living life on the trail and those that are traveling the world, and while many of these affordable gifts for backpackers can be used by all types of travelers, the following gifts are geared more toward thru-hikers and other wilderness travelers.
Comfy Socks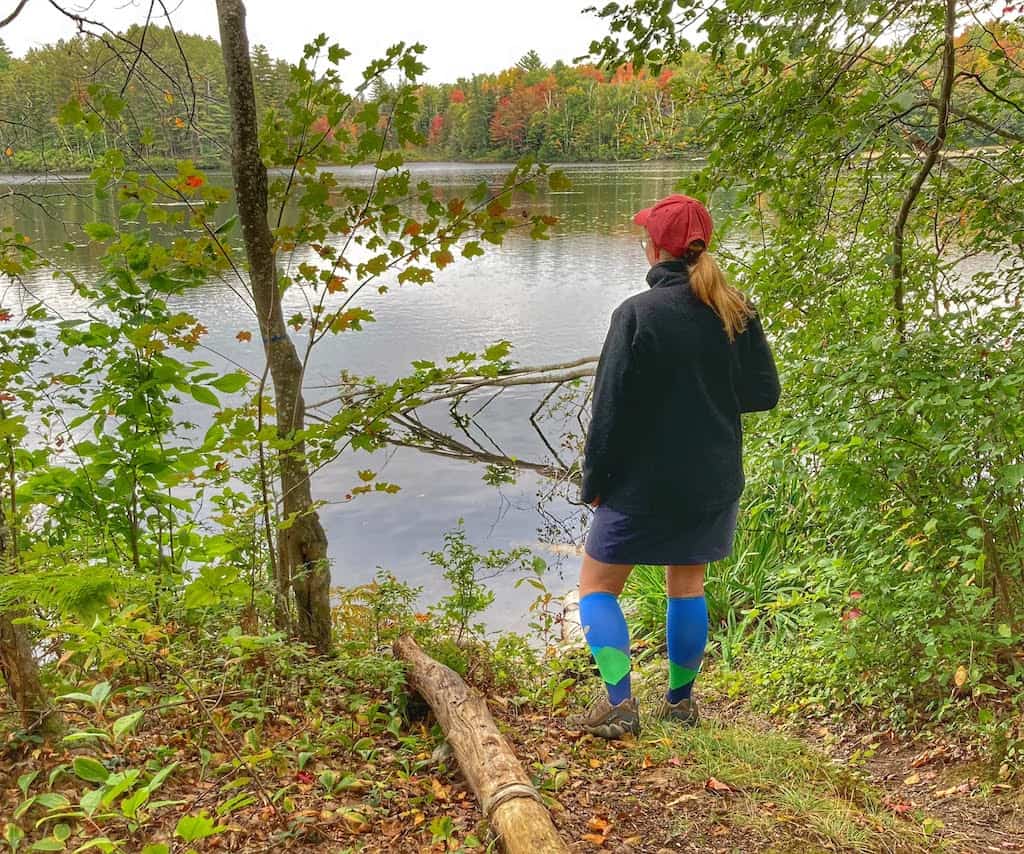 When hiking long miles, your feet and legs take a beating. Which is why I recommend choosing the best, most comfortable socks you can afford. For backpacking trips, I always have a pair of Lily Trotters compression socks for high-mile days. They're also awesome for long days of city walking and for airplane travel.
Not only are Lily Trotters great for preventing leg cramps, reducing swelling, and increasing blood flow to the legs while hiking, they are also proudly made in the USA. These would make great gifts for all the hikers and travelers in your life.
I'm also 100% smitten with Darn Tough Vermont socks, which are great for day-hiking in the summer and for keeping your feet warm and cozy all winter long.
For those of you who haven't read any of my other gift guides, here's my spiel: Darn Tough Vermont socks are made from merino wool in Cabot, Vermont. Because they are made of wool, they dry quickly, wick moisture away from your feet, and they don't stink.
Darn Tough socks are unconditionally guaranteed for life. They are perfect, and so far, we have never had a pair fail us. I will sing their praises until the end of time.
Getting socks as a gift is far from boring. The backpacker in your life will love you for it. I promise!
WoolX Merino Wool Clothing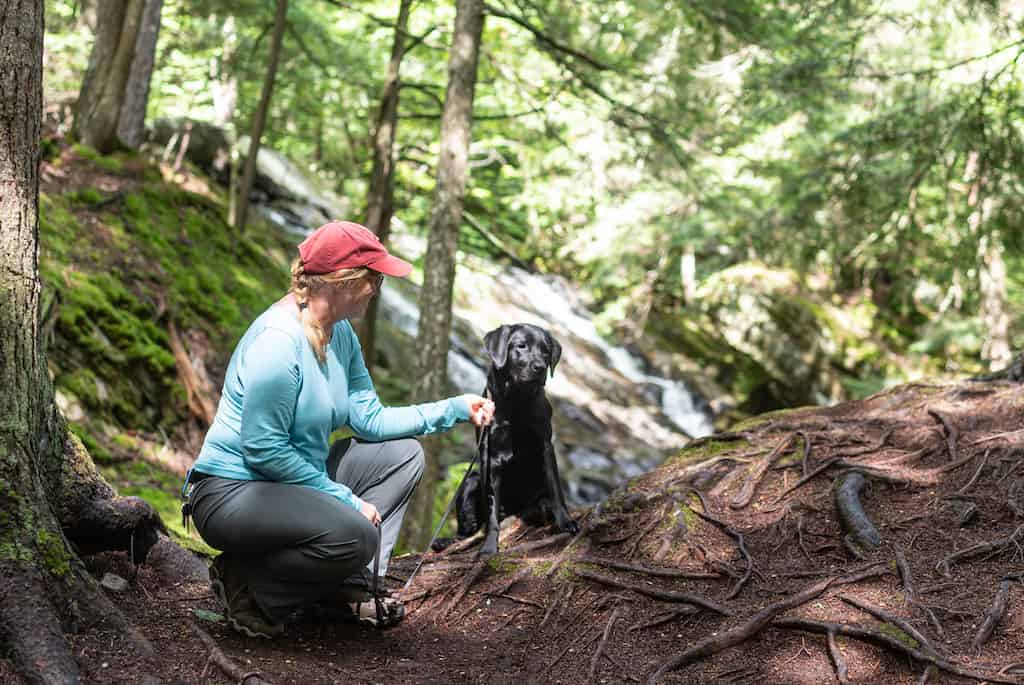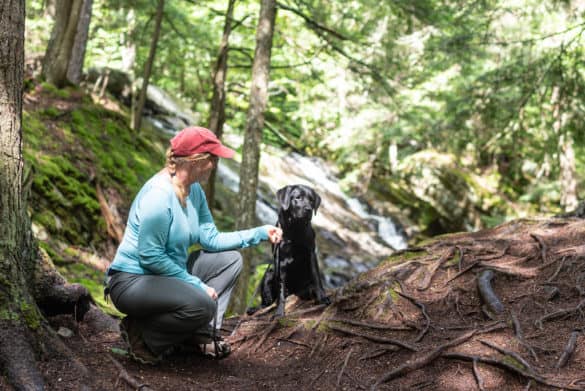 And speaking of merino wool, my love affair with wool clothing started with socks, but it didn't end there! Merino is like a miracle fabric, keeping you cool in the summer and hot in the winter. It wicks away sweat, but doesn't stink, and is the perfect material for hikers and backpackers. I am not overexaggerating! Buy one piece of merino wool clothing and I promise, you'll be hooked!
I recently wore the long-sleeve Remi t-shirt from WoolX on a four-day backpacking trip. The days were warm and humid. Nights were chilly. I basically never took this shirt off, and after days and days, it still smelled fresh and looked good.
WoolX makes incredibly soft merino wool clothing that doesn't itch at all, is naturally anti-microbial, and dries incredibly fast. But, is it affordable? Yes! Sure, a WoolX t-shirt will set you back a bit more than a similar style in cotton, but for all the awesome features of wool, it's totally worth the extra $. You'll spend less time laundering and more time feeling awesome in pure merino wool.
Morsel Sporks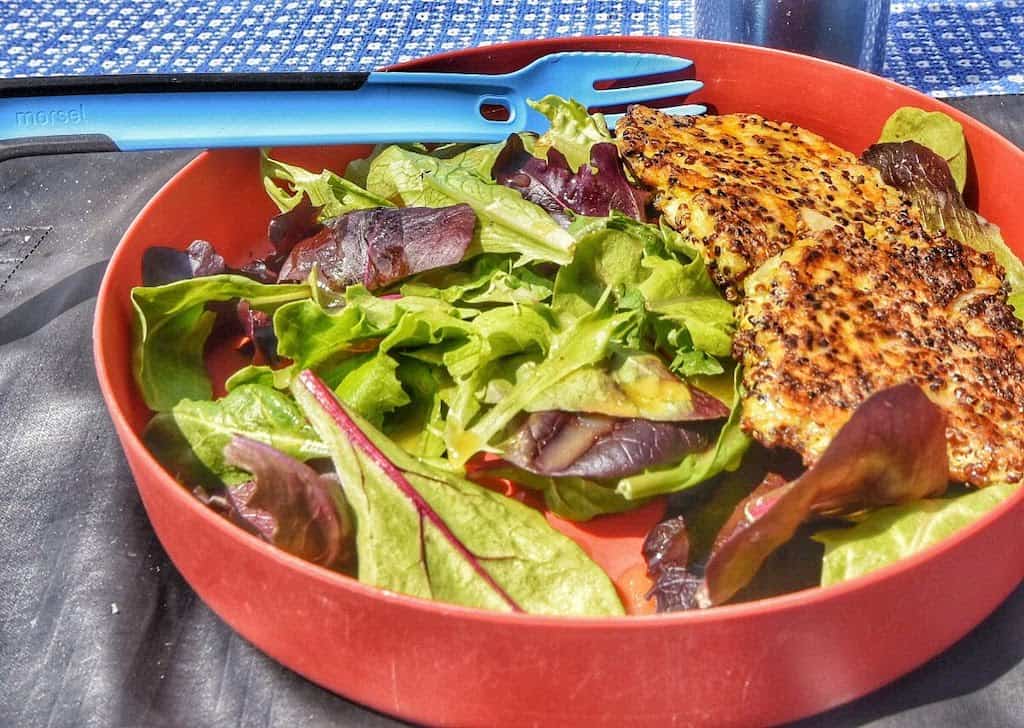 I used to think that sporks were gimmicky things with little real value until I tried a Morsel XL spork. Now, I can honestly say that any hiker or backpacker would appreciate one. The XL is long enough to use for cooking and eating right out of your dehydrated camp-food bag. It is super sturdy and rugged, but not at all heavy.
The best part about the Morsel spork is the flexible rubber edge of the spoon, which turns your spork into a spatula for easy clean-up and dishwashing. It's an ingenious addition and I wish I'd thought of it! I will not camp without our Morsel sporks and I give them regularly as gifts to friends who travel and/or hike a lot. Morsel sporks are made in the USA.
Want to try one out for yourself? Visit the Morsel website and use the code BACKROADS for 10% off. We recommend the XL, which is 10.5″ long and super versatile.
Packable Camp Pillow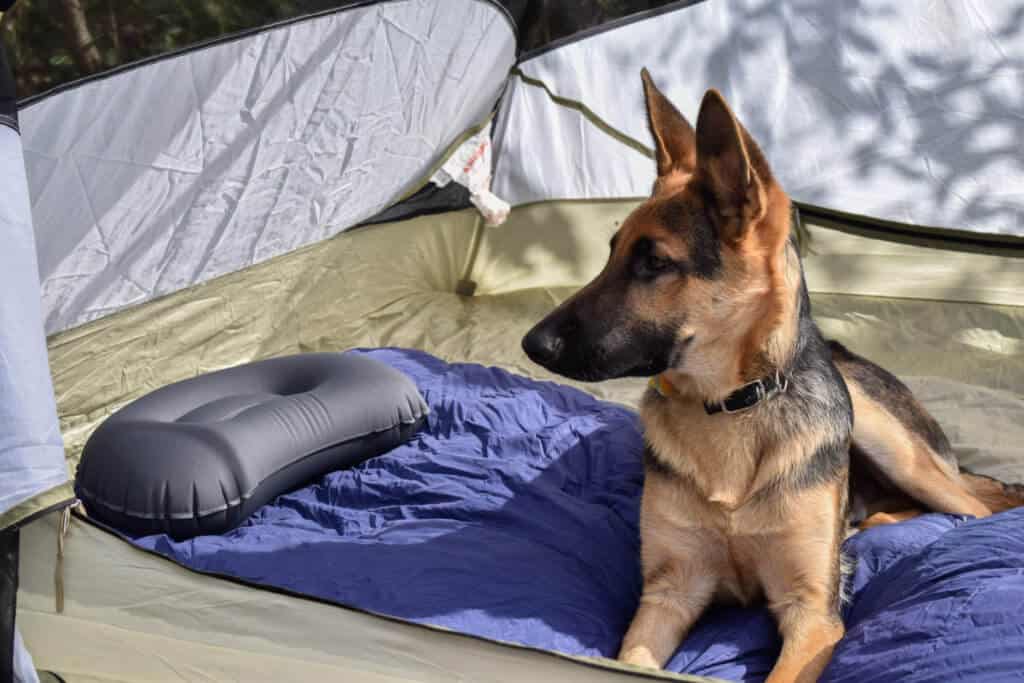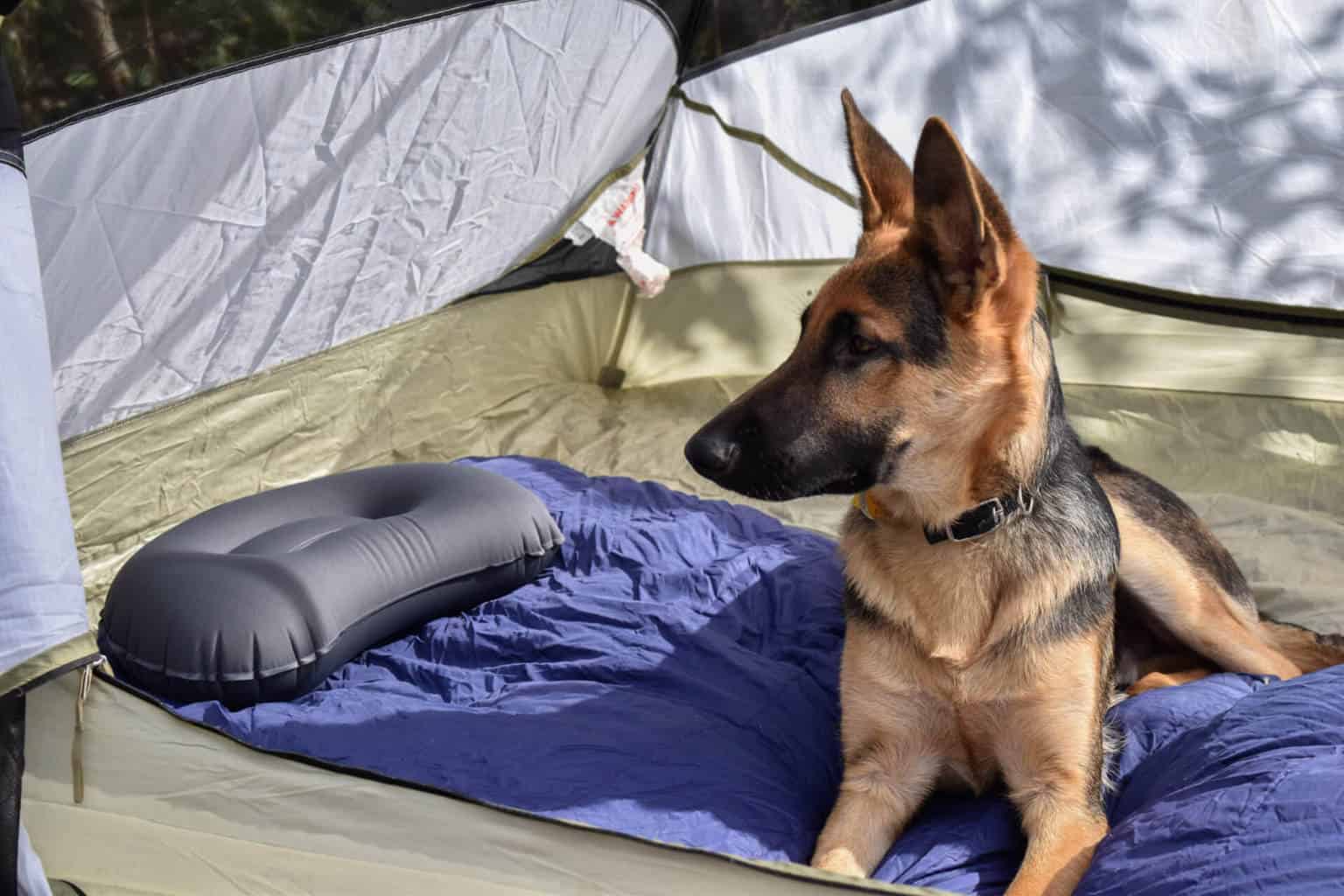 This great little inflatable pillow from Outdoor Vitals weighs in at just 2.6 ounces and is a perfect gift for backpackers, frequent flyers, and road-trippers. Made from 30D stretch nylon, the Packable Camp Pillow from Outdoor Vitals provides durability and give, and is strong enough to sit on.
I find this camp pillow more comfortable when it is just a bit under-inflated, but I love that the texture is soft (not slippery). Honestly, I am prone to sleeping on a pile of bunched-up clothing when backpacking, but no more. This pillow lives in my backpack. It makes a perfect, lightweight, affordable gift for all of the hikers in your life!
Outdoor Vitals is committed to providing consumers with premium ultralight products that eliminate waste. They do not sell through retail outlets so they are able to offer consumers a 40% savings or more on most purchases. They also donate 1% of their revenues to sustainability projects in developing countries.
Biolite HeadLamp 200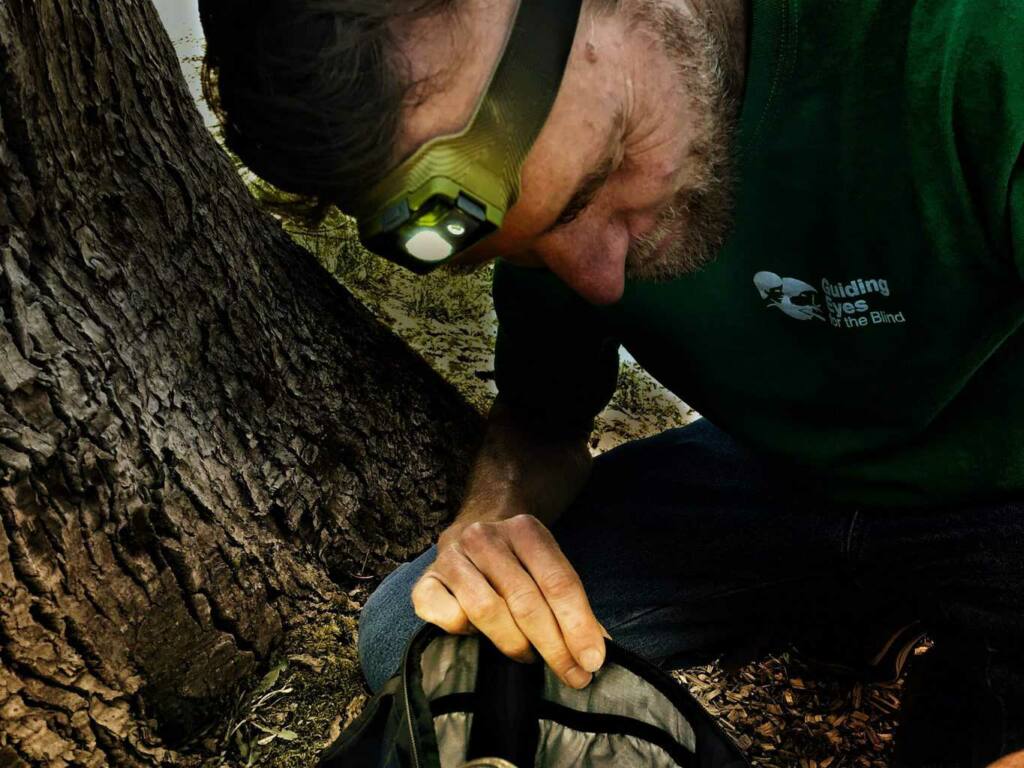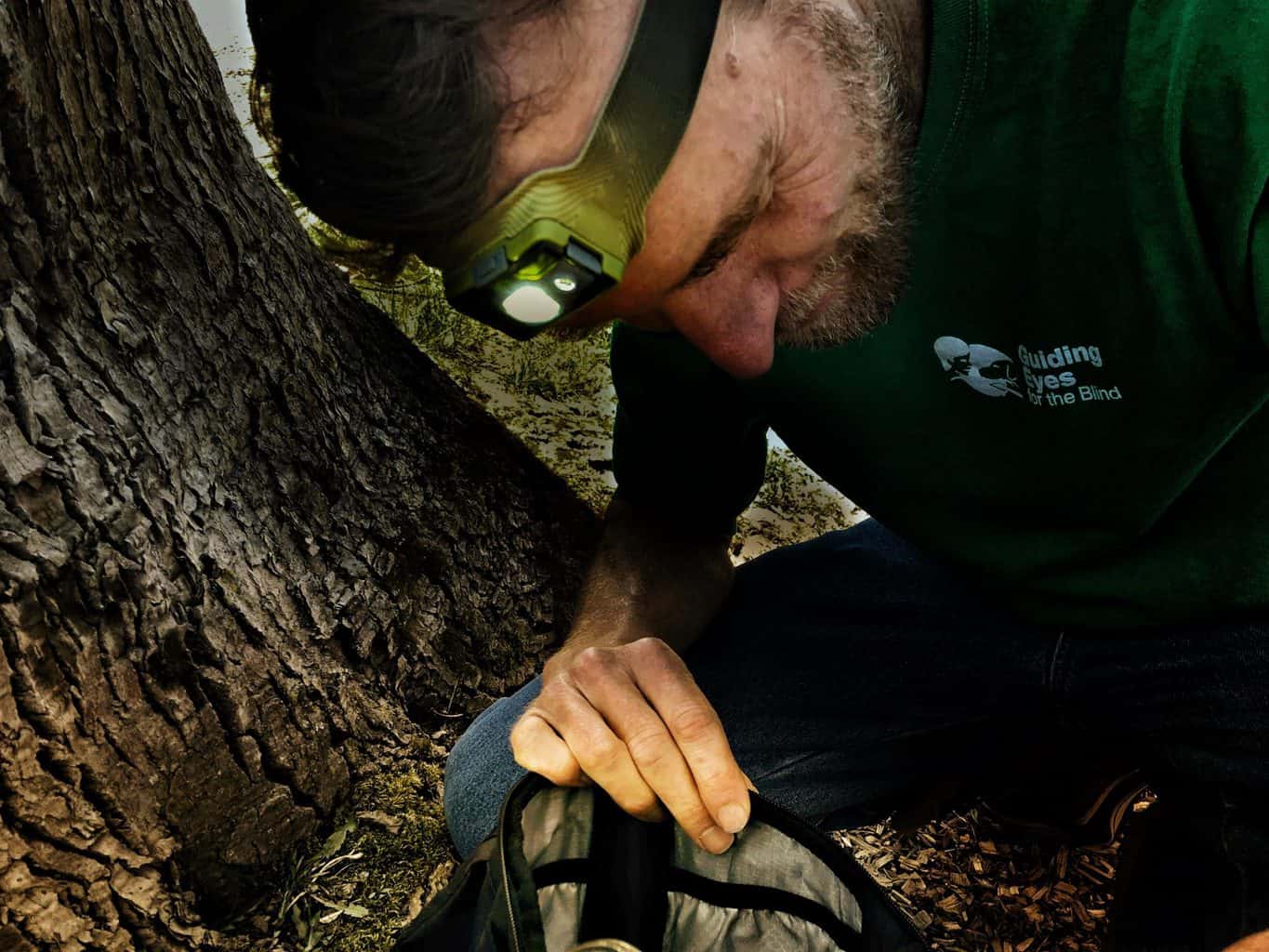 A lightweight, long-lasting headlamp is essential for all hikers, backpackers, and travelers, and I've yet to find one as comfortable as the Biolite HeadLamp 200. This lovely piece of equipment weighs less than 2 ounces and provides 40 hours of light per charge in a package so comfortable you'll forget you're wearing it.
You're right in assuming that your favorite backpacker already has a working headlamp, but they will appreciate this one for its ease of use and longevity, not to mention how light and comfortable it is. The red-light feature is great for seeing what you need to see while keeping your eyes adjusted to the nighttime.
I love my Biolite headlamp for backpacking, dog-walking, and reading in bed. This little light comes with me on every single trip I take.
Affordable Gifts for Lightweight Travelers
Backpackers embarking on mega trips are looking to get a lot of use out of the gear they choose to bring along. Little luxuries are appreciated, items they won't be able to find when they're bouncing from airports and bus stations to hostels and hotels.
Here are some gift recommendations for the serious travelers and digital nomads in your life.
A Teeny-Tiny Travel Blanket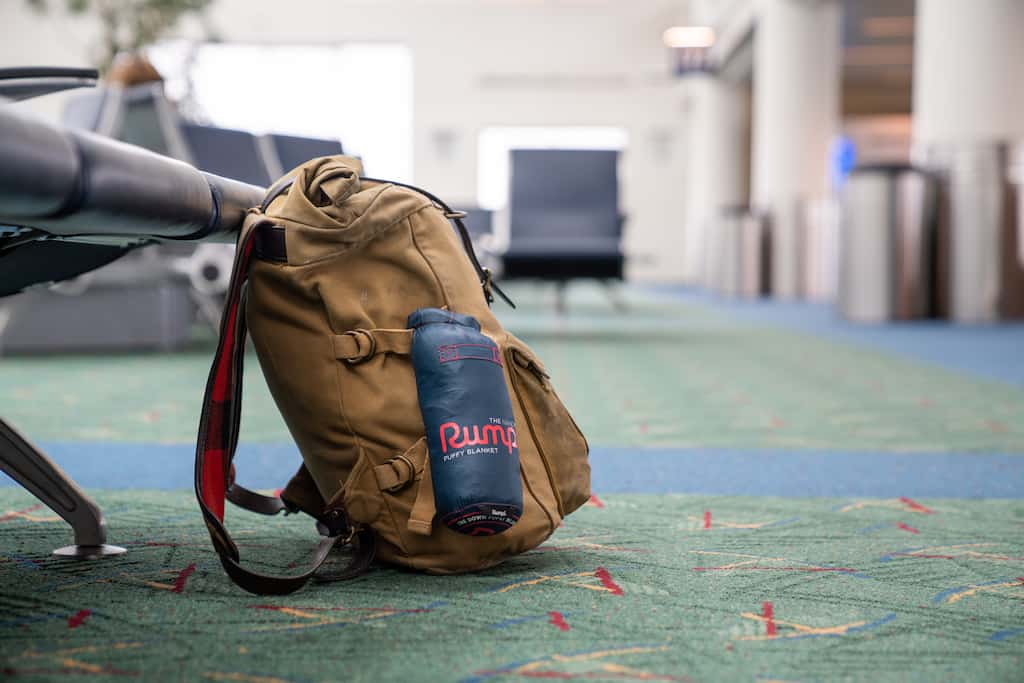 If you're a backpacker, you already know that good things come in small packages. The NanoLoft Puffy Blanket by Rumpl was designed specifically to keep you cozy on your next road trip or flight without compromising space.
This ultra-light and small blanket is made with 100% post-consumer recycled insulation, machine-washable fabric, and includes a waterproof coating. The small, compact size is perfect for all types of travelers. In fact, the NanoLoft Travel blanket is designed to fit into the side holster of a backpack or even a glove compartment, making this an awesome gift idea for all the travelers in your life.
A "Real" Travel Mug
Maybe it's a personal bias, but I have a problem with those huge travel mugs that make you have to tilt your head way back to get a mouthful. I use a variety of travel mugs, but I have a definite favorite as of 2018 – the 12 oz. insulated coffee mug from Hydroflask.
This beautiful travel mug holds just the right amount of coffee, has a wide mouth for easy sippin', and most importantly, it looks and feels like a real coffee mug.
Not only do I bring this mug with me wherever I travel to, but I also use it pretty regularly at home. The new 12 oz. mugs do come with a press-in lid to keep your drink hot, but I only use that when I travel. Hydro Flask is based in Bend, Oregon, and has been making insulated products for rugged outdoor use since 2009.
I do feel like the perfect travel mug depends on a few different factors and personal preferences. If you want more choices, here are some more of my favorite mugs for camping and backpacking.
A Lightweight Phone Charger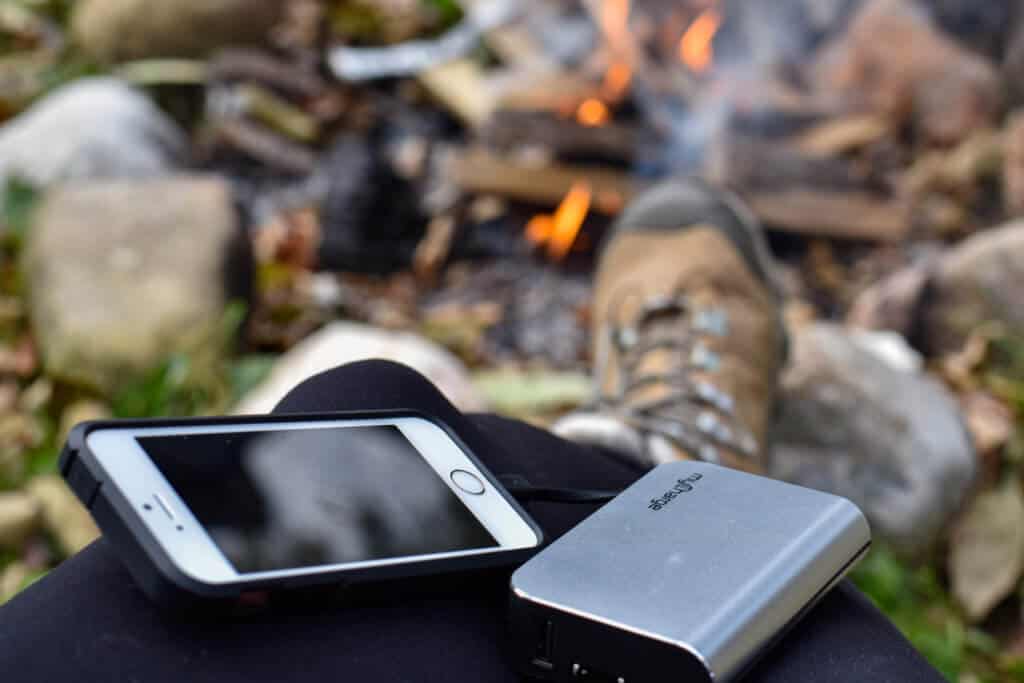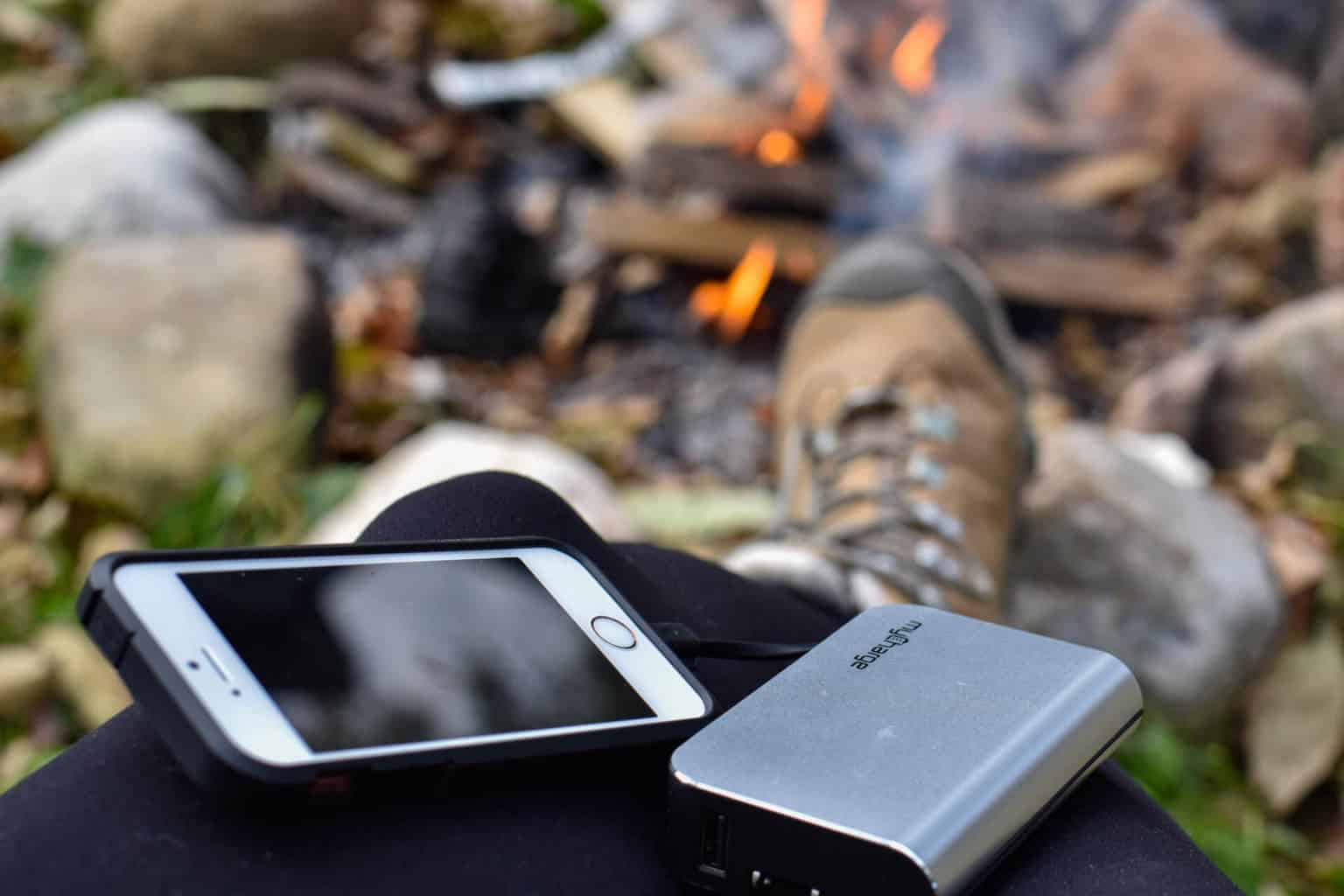 Last year I received a MyCharge portable charger as a gift, which kept my phone and headlamp charged through weekend hiking trips and long flights. This year, I upgraded and got the MYCharge HubPlus, which comes with built-in lightning and micro USB cables, a folding wall-prong, and 6,700 mAh for 4 times more battery power.
This little power bank has enabled me to stay connected and work from national parks, airplanes, trains, and coffee shops, and while I like being forced to disconnect now and then, I also really like having the freedom to work where I want.
It averages about four cell-phone charges on a single charge and weighs 8 ounces, making it useful for every type of traveler on your list.
Scrubba Wash Bag
Kudos to whoever invented this little bag for washing clothes on the go. The Scrubba Wash Bag is perfect for washing socks, underwear, and shirts in your hotel while traveling, and believe me — it gets your clothes way cleaner than swishing them around in the sink with a bar of soap.
The inside of the Scrubba Wash Bag contains hundreds of little nodules that clean clothes in minutes. The bag's fabric is made from microbial- and hydrolysis-resistant polyether thermoplastic polyurethane, and it folds down to pocket size. While the bag is by no means perfect, it does get the job done. Just don't expect to wash your jeans with much success.
Lens Kit for Phone Photography
Even backpackers who love photography have a hard time dealing with heavy camera gear when they're traveling.
Phone photography has improved drastically over the past few years, and most travelers are opting to leave the camera at home for the all-in-one convenience of a smartphone.
Help the backpacker in your life improve their photography skills with a Xenvo camera lens kit. This kit includes two important lenses — a wide-angle for perfect street scenes and landscape shots, and a macro lens for capturing all the details. The Xenvo camera lens kit got high reviews on Amazon and is definitely going on my own holiday wish list.
So, there you have it — the most affordable, fun, and useful backpacking gifts that we've come across this year. Perfect for long hikes or a nomadic lifestyle.
---
Looking for more gift ideas for the adventurer in your life? Check out these thoughtfully crafted gift guides:
---
Pin for Later?