If you raise outdoor kids, there's a good chance they'll grow up to be outdoor teens and adults, and if you're anything like me, you'll spend equal time being proud of the people they've become, and fearing for their adventure-loving lives.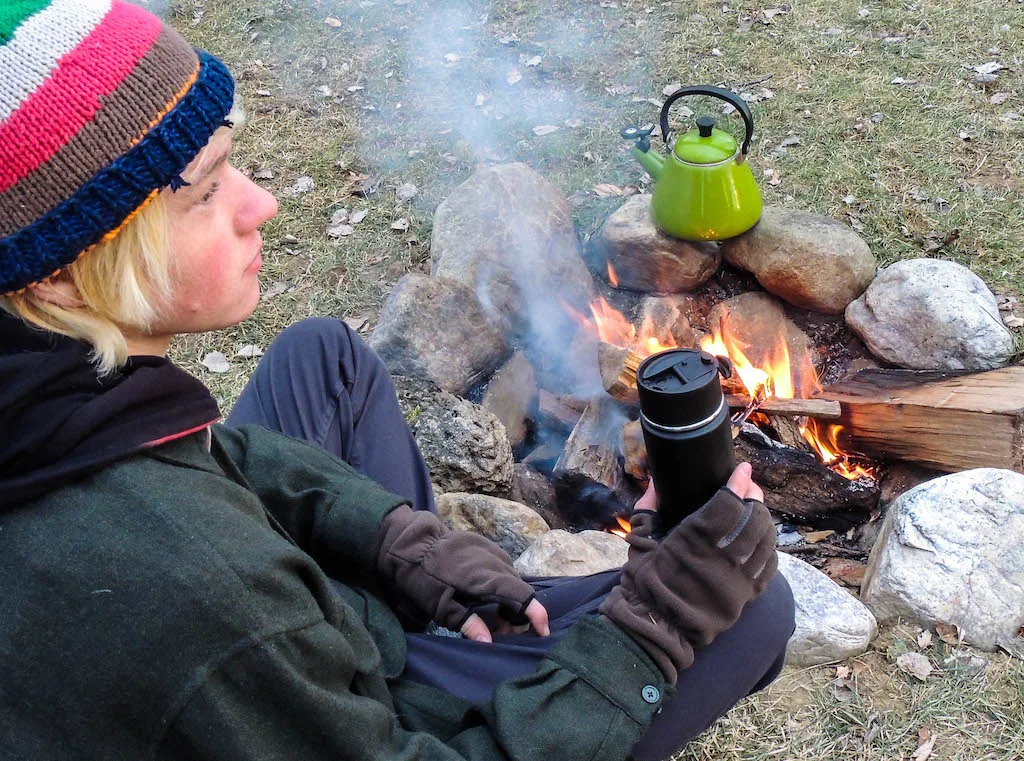 And then, you'll do the only sensible thing and outfit them with the tools they need to be safe and have fun while embarking on countless outdoor activities and adventures.
To make your holiday shopping just a little bit easier, we've rounded up the best outdoor gifts for active teens — practical items that won't put a huge dent in your wallet, and a few cool gifts that are just for fun.
This year, thanks to unpredictable finances that are hitting families hard, we're recommending outdoor gifts for teens under $60 so you can stretch your dollar further during the holidays.
Best of the Best: Gifts for Outdoor Teens
If you've had enough of the research and indecisiveness, and just want to buy something you're favorite teenager will love, try one of these:
Juggling Sticks
Looking for a fun physical activity that is ideal for kids of all ages? Juggling sticks are the perfect outdoor toys for improving fine motor skills, raising the heart rate, and practicing coordination for outdoorsy kids.
The skill is easy to learn but difficult to master, and there are dozens of fun tricks that can be practiced and perfected.
The Jolly Lama Juggling Sticks are made in the USA with a non-breakable fiberglass core, and they're portable for multiple outdoor adventures.
---
A Lightweight, Rechargeable Headlamp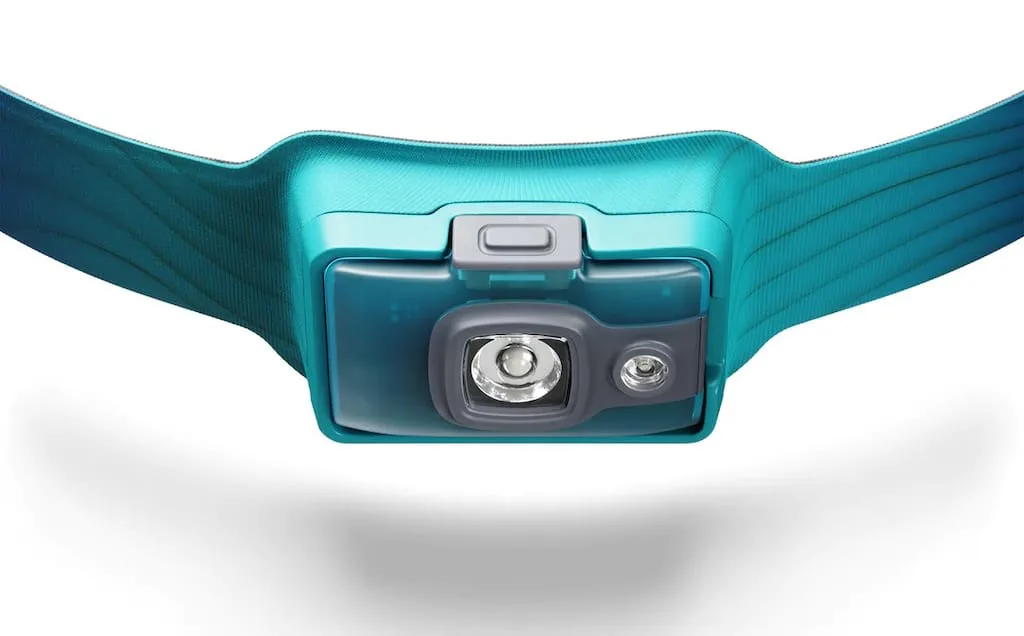 The BioLite HeadLamp 325 is the most comfortable and lightweight headlamp that we've ever owned, and when we purchased one for a holiday gift, we had to get one for everyone in the family because there was so much bickering.
This is our headlamp of choice for backpacking, hiking, and dog walking, providing 325 lumens which will light up 200+ feet. White light is perfect for walking in the dark or reading in a tent, and red light is perfect for star gazing. Both red and white lights have a strobe feature.
The front light panel tilts downward with one hand and is very easy to maneuver. This awesome headlamp can run for up to 40 hours on a single charge and recharges quickly with a micro USB. The band is light and sits comfortably on your forehead, and the whole thing weighs just 1.8 ounces.
Good lighting is also one of the 10 essentials that every hiker should carry in their packs, even on day trips. Remind your teen to keep a headlamp in their daypack for emergencies!
---
Darn Tough Socks: Made in Vermont!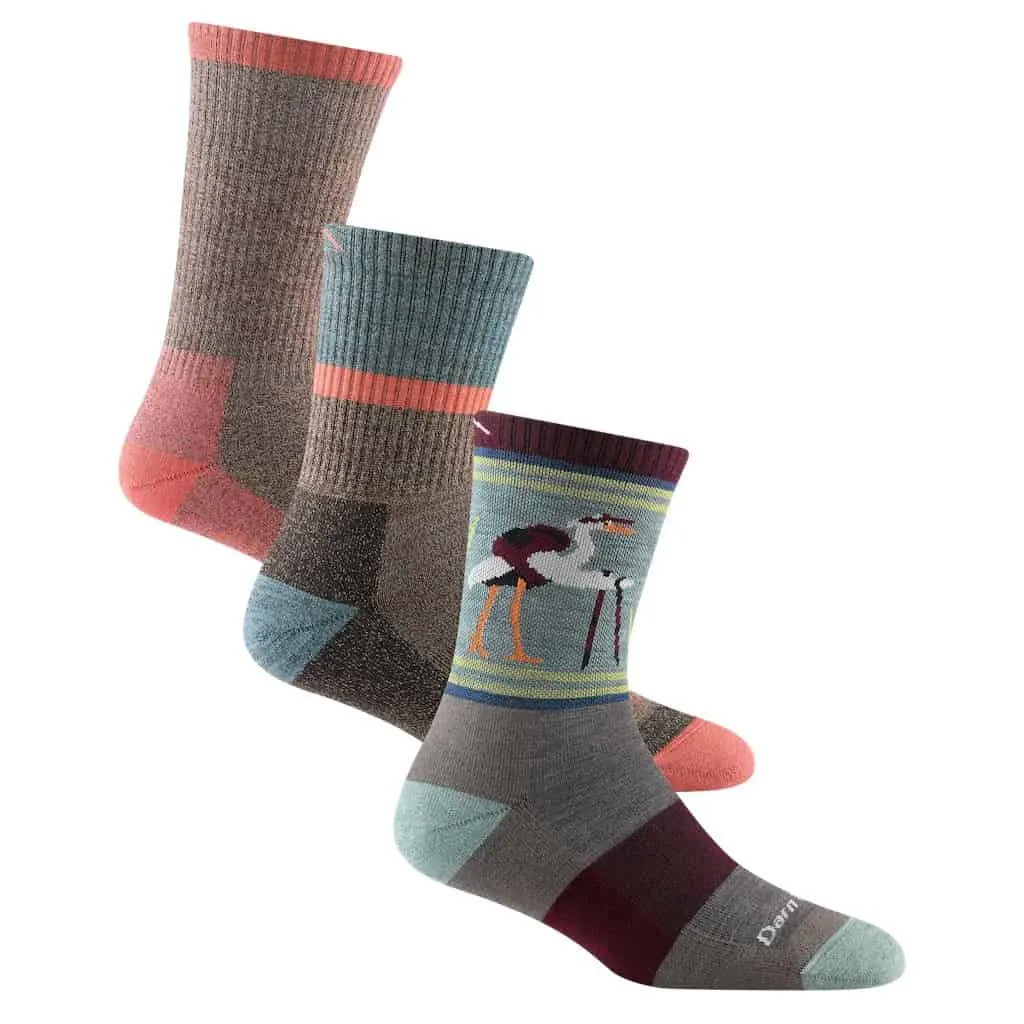 Darn Tough socks are made in Vermont, come with a lifetime warranty, and are incredibly warm for outdoor adventures.
I'll admit that socks don't often make it onto the teen wishlist, but the truth is, there is no better gift for outdoor lovers, and my boys wear Darn Tough socks all winter long.
The older they get, the more they appreciate socks as gifts! Comfortable feet any time of year is important, so everyone in our family gets at least one pair of Darn Tough socks every winter.
Darn Tough has lots of different types of socks for different activities from skiing and snowboarding to winter hiking. Bonus — shipping is always free if your order is $50+.
---
A Portable First Aid Kit for Teens Who Hike
A portable first aid kit may be the most practical gift on this list, but your teens will appreciate not having to create their own, and you'll appreciate knowing they're prepared for all the "what ifs" of hiking.
This Adventure Medical Kit includes everything your teen needs to be prepared for minor emergencies on the trail, including bandages, steri-strips, antibiotic ointment, antiseptic wipes, wound care, blister care, and common medications.
A portable first aid kit is an essential item that every hiker should carry in their daypack. This makes a perfect outdoor gift for teens who love to hike.


---
Read Next: Affordable Gifts for Kayakers
---
Arcade Belts
Arcade Belts are far from ordinary. Not only do they come in awesome designs to match every outfit and personality, but they are extremely lightweight, durable, and flexible.
These technical belts are designed for extreme sports and outdoor adventures, taking your teen from the rock climbing gym to the slopes and beyond.
Bonus: they are made with stretchy, washable fabrics and low-profile, travel-friendly plastic buckles.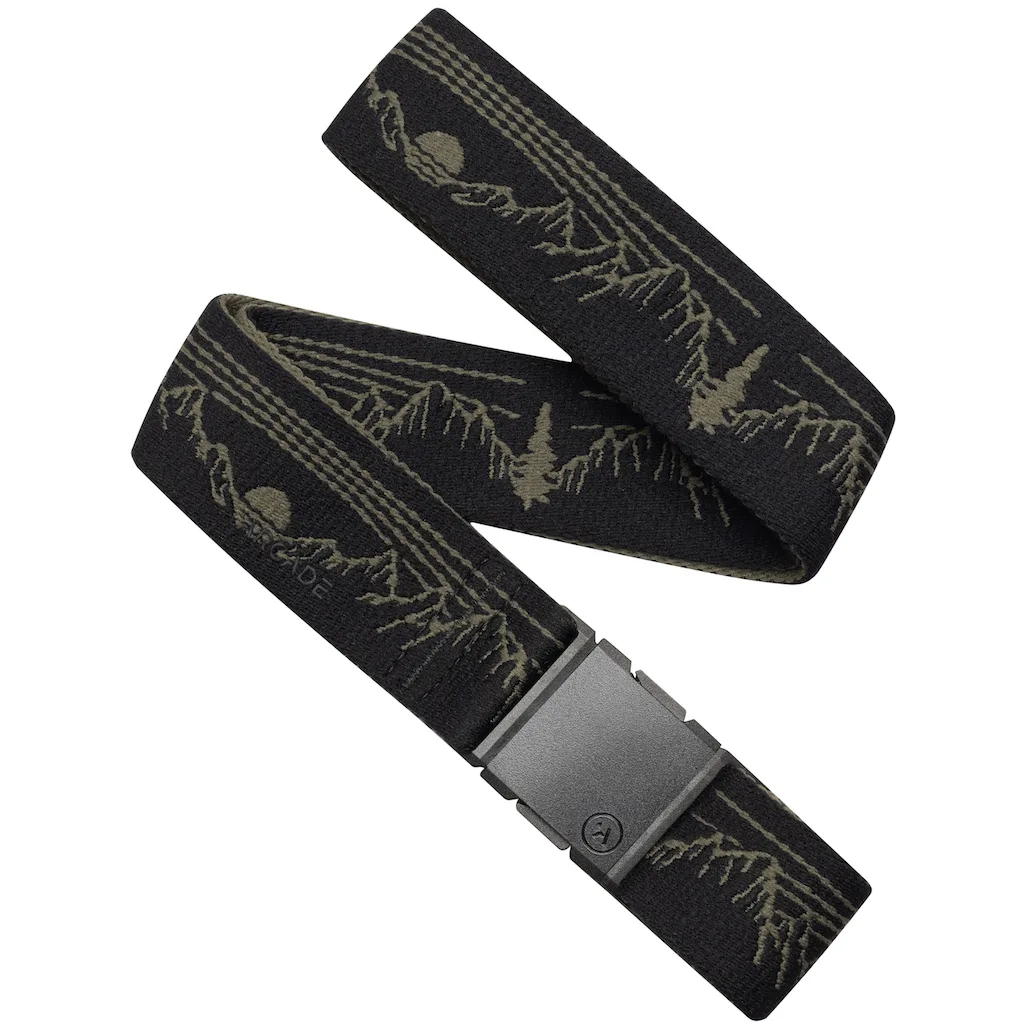 ---
MSR PocketRocket Backpacking Stove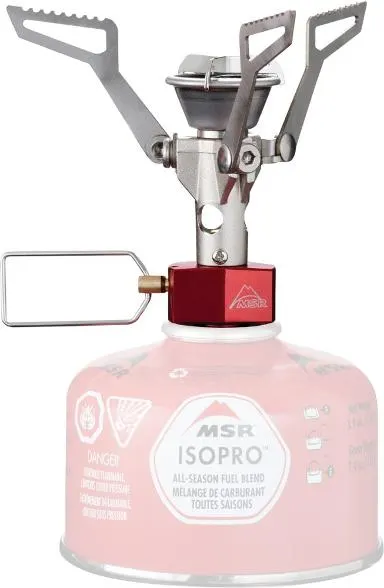 Nothing makes older kids feel independent quite like cooking a meal outdoors.
The MSR PocketRocket 2 Stove weighs under 3 ounces, costs less than $50, and is perfect for cooking basic backpacking meals while hiking or camping.
This tiny pocket stove is perfect for first-time campers as it is effortless to operate and can be used with butane fuel canisters sold in gear stores or even Walmart.
MSR is known for creating durable products for the outdoors, and all products come with a three-year limited warranty.
Easy add-on: FlipFuel is a handy little gadget that hikers and campers can use to consolidate partially used isobutane fuel canisters. This makes it easier to know how much fuel you actually have and to conserve weight in your backpack. Use code BACKROADRAMBLERS to save 20% on your FlipFuel purchase. This is an ingenious product that makes a great stocking stuffer for backpackers.
---
Toaks Titanium Pot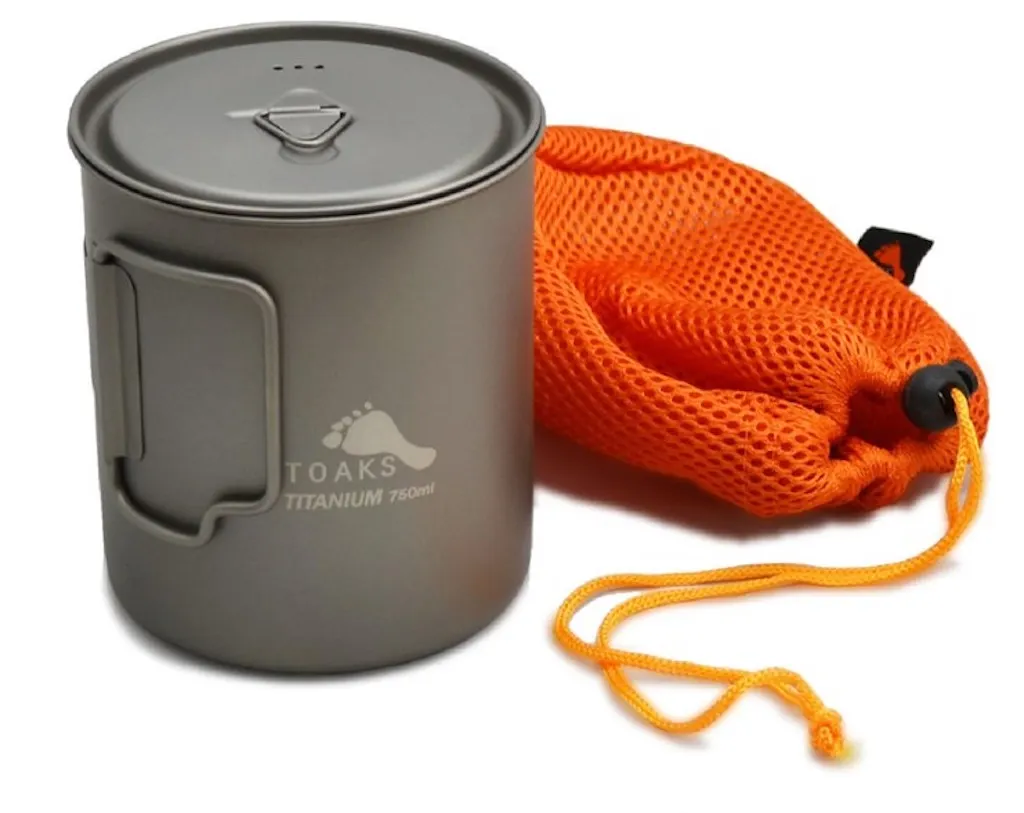 A camper cannot cook with a stove alone. Which is why I'm including my favorite ultra-lightweight cooking pot, the perfect outdoor gift for teens who are just getting started with outdoor food prep.
We're not talking gourmet meals here, but the TOAKS Titanium 750ml pot, combined with the MSR backpacking stove mentioned above can whip up all the one-pot camping meals you can imagine, including pre-packaged meals that will take your teen from zero to dinner time in a couple of minutes.
TOAKS pure titanium construction resists corrosion, withstands high temperatures, and eliminates metallic aftertaste. It's easy to clean, weighs 3.6 ounces, and comes with a lid and a storage sack.
---
Emergency Fire Starter
This tiny little gadget is another one of the 10 essentials for hikers. For the most part, it can be stored in your teen's day pack and forgotten, but I recommend that your teens play around with it and practice before they actually need it.
When my kids were younger, they made it a personal goal to start every campfire without matches or lighters.
Despite its name, this emergency fire starter doesn't create a blazing fire for you so you can keep warm in a pinch. All it does is create a spark. It's up to you to find tinder and turn that spark into a fire, but it's a skill that is well worth learning.
This gadget makes a great stocking stuffer for teens and it will keep your kids busy outdoors for hours. Best $10 ever spent and a fun stocking stuffer too!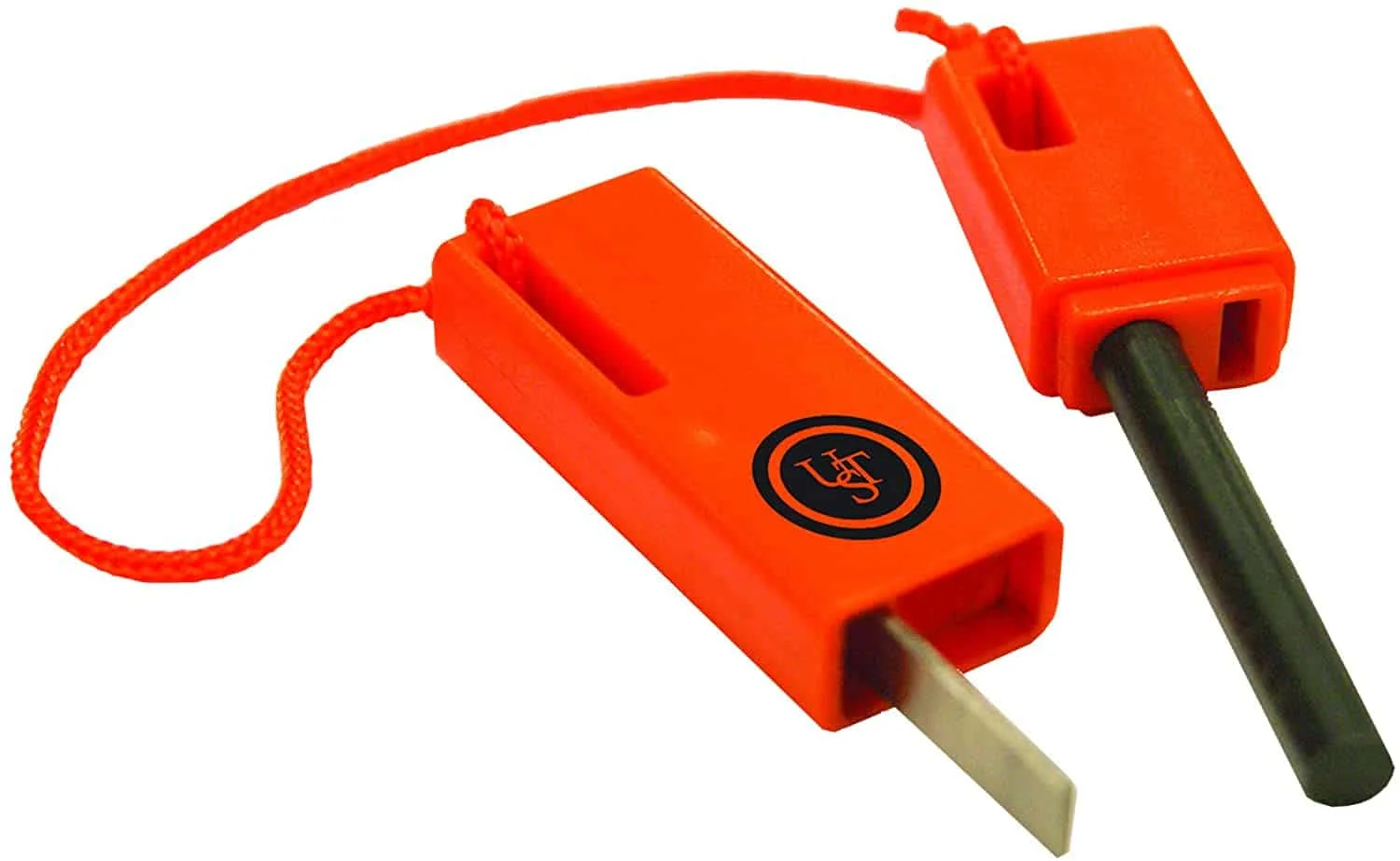 ---
Good To-Go Dehydrated Meals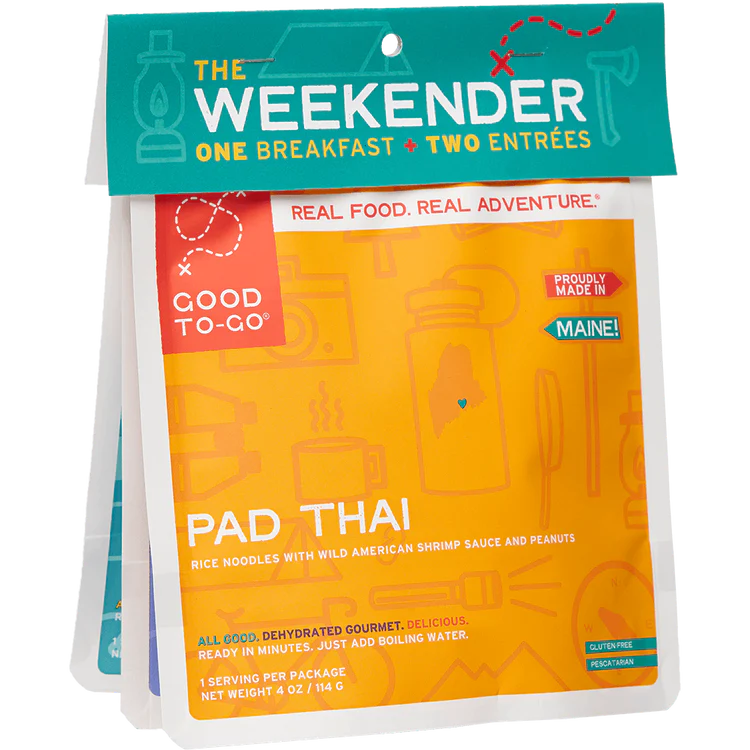 We've done our fair share of outdoor cooking, and have found most prepackaged meals to be mediocre at best.
That is until we discovered Good To-Go dehydrated meals. These tasty, prepackaged meals are made in Maine and have been created to suit all diets, including vegetarian, pescatarian, and vegan.
This is the perfect gift for teens who are just starting out with culinary adventures. Simply boil water, pour it into the meal packet, wait a few minutes, and enjoy!
We have favorites too if you're not sure where to start – the Mushroom Risotto is divine – I wouldn't hesitate to make it at home, and it's probably the best dehydrated meal I've tried to date.
The Pad Thai is awesome too and is made with wild American shrimp.
---
Solar-Powered Inflatable Lantern and Cell Phone Charger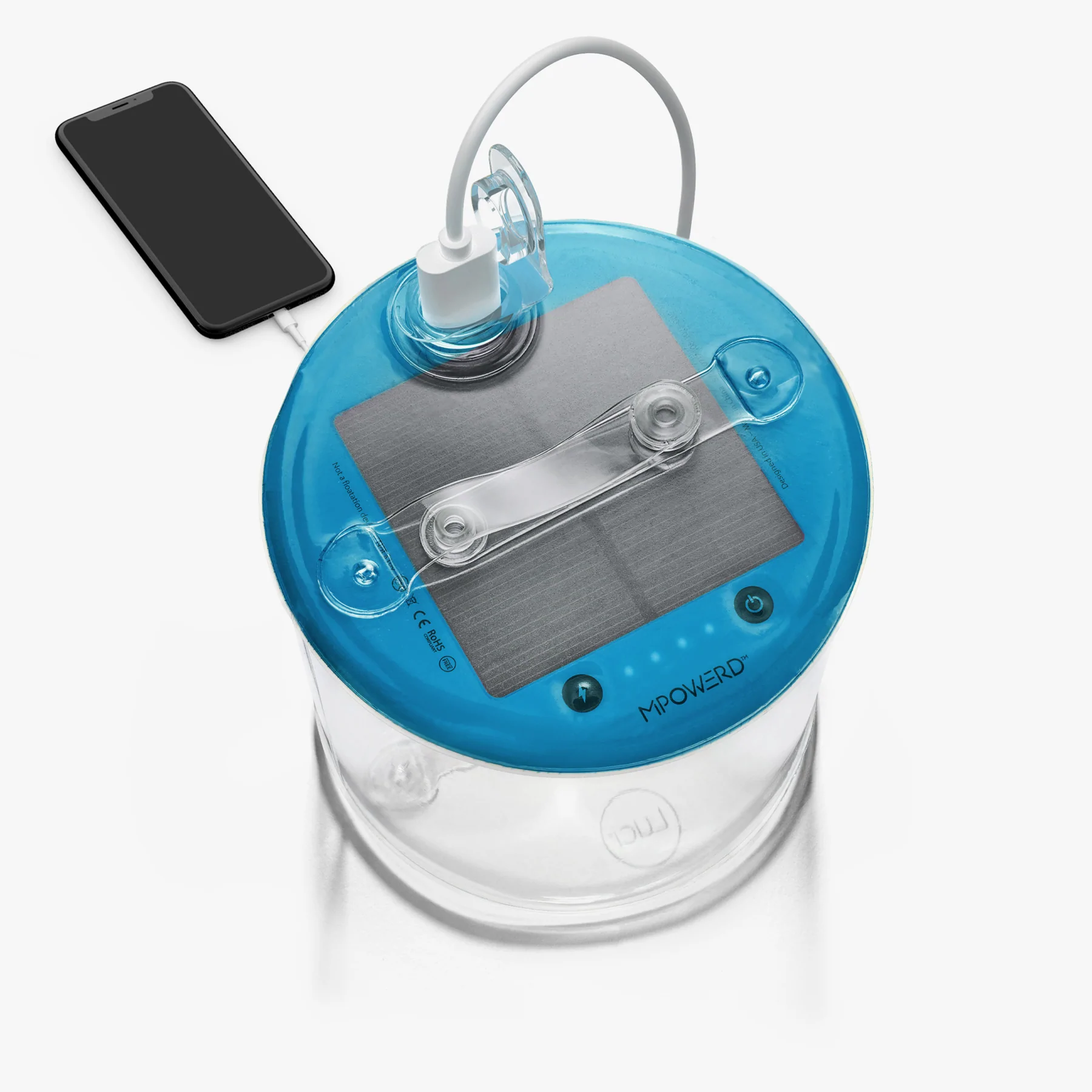 A lightweight, solar lantern that also charges your teen's cell phone? The Luci Pro Series Lantern is charged by the sun and lasts 50 hours on a single charge — a cool gift for tech-loving teens. It's also totally waterproof (perfect for kayakers), packs down small, and can hang off of your teen's backpack for charging.
When the sun goes down, simply blow them up and use them for ambient lighting outside on inside a tent. Luci Lanterns are one of our favorite outdoor gifts for teens, kids, and new campers. They are affordable and our recipients always love them. Plus they come in different colors so you can a lantern for everyone in your family.
MPOWERD (maker of Luci lanterns) is a certified B Corporation, dedicated to providing clean energy to people who need it most, as well as reducing pollution around the world.
---
Nite Ize Flashflight Light-Up Disc
I don't know many teens who won't appreciate an opportunity for outdoor games after dark. This LED glowing disc from Nite Ize is bold, bright, and perfect for camping trips.
Designed by a professional player, this disc is 185g and perfect for day or nighttime use. Batteries are easy to replace and the disc is water-resistant.
This is one of our favorite outdoor gifts for teens who just want to play outside.
---
---
An Insulated Water Bottle for Hot or Cold Drinks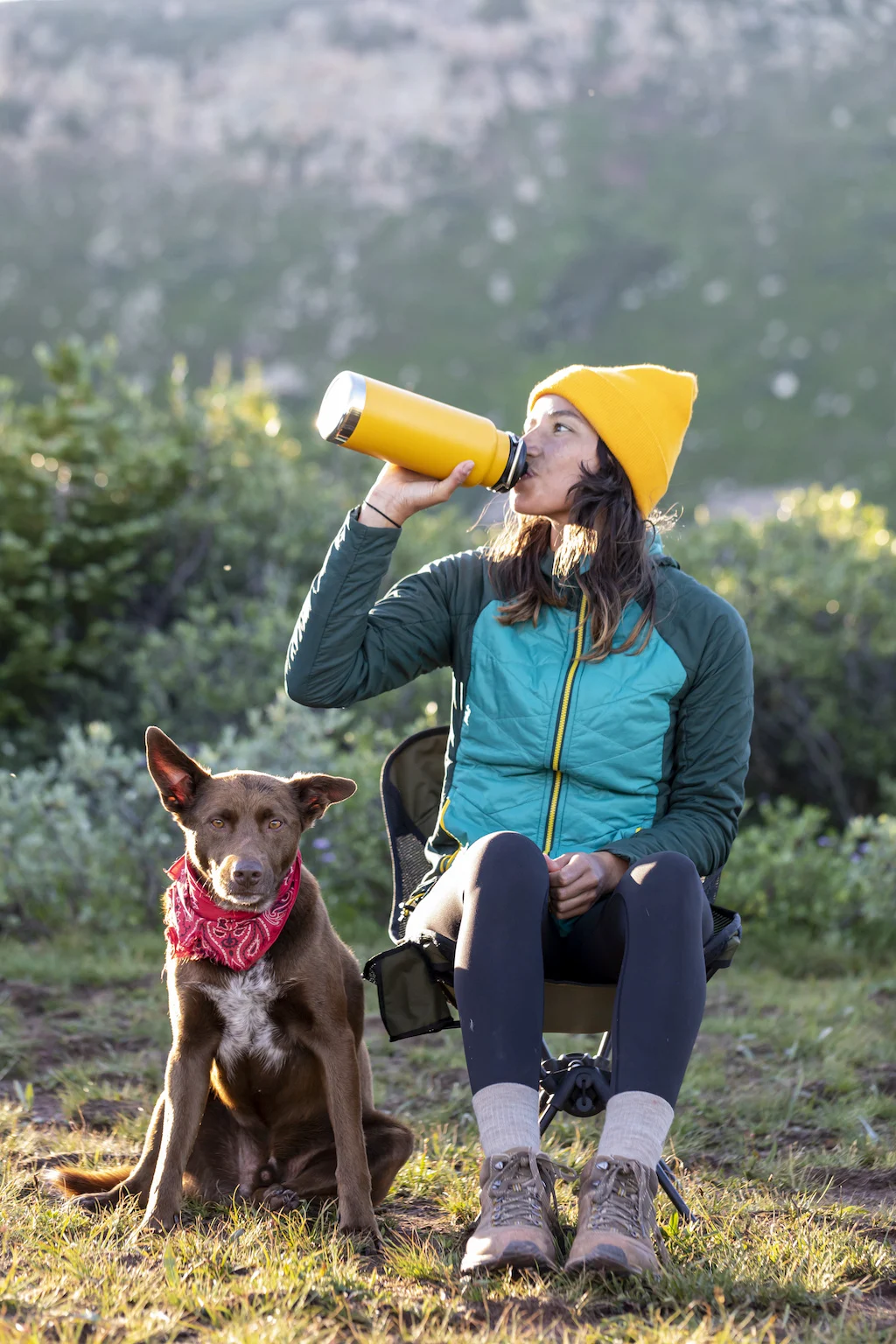 Our kids use their Klean Kanteen water bottles every single day.
The insulated bottles are especially useful in the winter so their water won't freeze up on the slopes, and if they want to pack some hot tea for the trail, it will still be steaming when they're ready for a break.
Klean Kanteen bottles come in a variety of colors and designs and will last forever if your teens don't lose them.
Unlike wooly socks, Klean Kanteen water bottles do make it onto our kids' wish lists, and we love them as much as they do!
Klean Kanteen is a certified B Corporation and donates 1% of its profits to support environmental organizations (4.1 million dollars to date).
---
Cool Puffy Patches for Instant Repairs
Looking for a practical stocking stuffer that's also incredibly useful?
NOSO Patches are based in Jackson, Wyoming, and proudly made in the USA. Use them to make a statement while repairing rips on jackets, snow pants, and other gear.
No sewing is required!
The Hook & Lasso Packet (pictured) includes three patches: a bull skull, an 'X' logo, and a fish, but there are plenty of other designs to choose from.
NOSO Patches withstand extreme weather conditions and multiple washings – perfect for teens who are hard on their gear!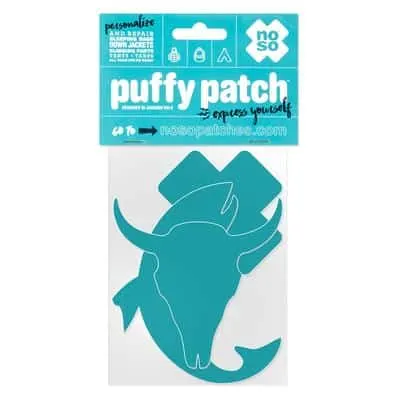 Finding outdoor gifts for teens doesn't have to be difficult or expensive. Shop our unique gift ideas to inspire the teens in your life to get outside.
---
Eno SingleNest Hammock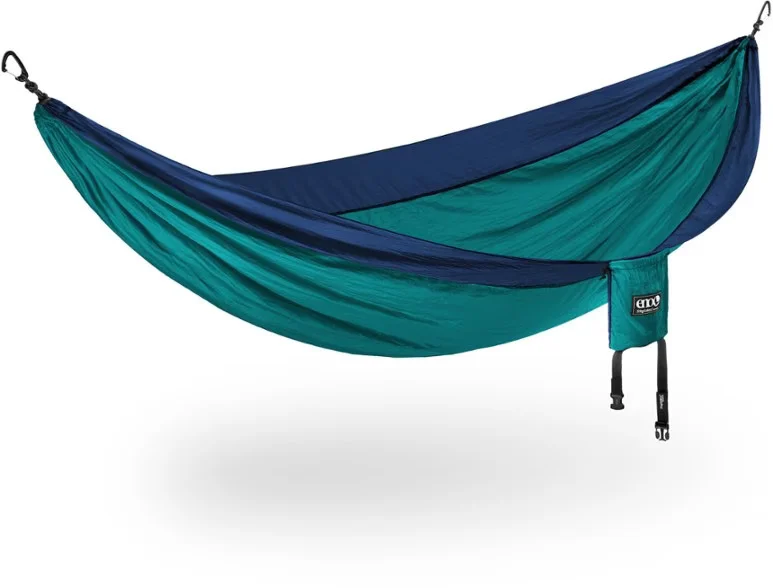 Looking for an affordable outdoor gift for teens that will take them from the backyard to their next camping trip?
This lightweight hammock from Eno is suitable for teens up to 400 pounds and is the perfect retreat for star gazing, book reading, or napping.
We bought each of our kids one of these a few summers ago and they accompanied us on several cross-country road trips. At less than $60 each, these make a great affordable gift for teens who love lounging outdoors.
Note: The straps are not included, but you can find them here.
---
Check out all of our gift guides!
---
Keep in touch! Follow us on social media for more outdoor inspiration!
Pin for Later?