If you raise outdoor kids, there's a good chance they'll grow up to be outdoor teens and adults, and if you're anything like me, you'll spend equal time being proud of the people they've become, and fearing for their adventure-loving lives. And then, you'll do the only sensible thing and outfit them with the tools they need to be safe and have fun while embarking on countless outdoor adventures.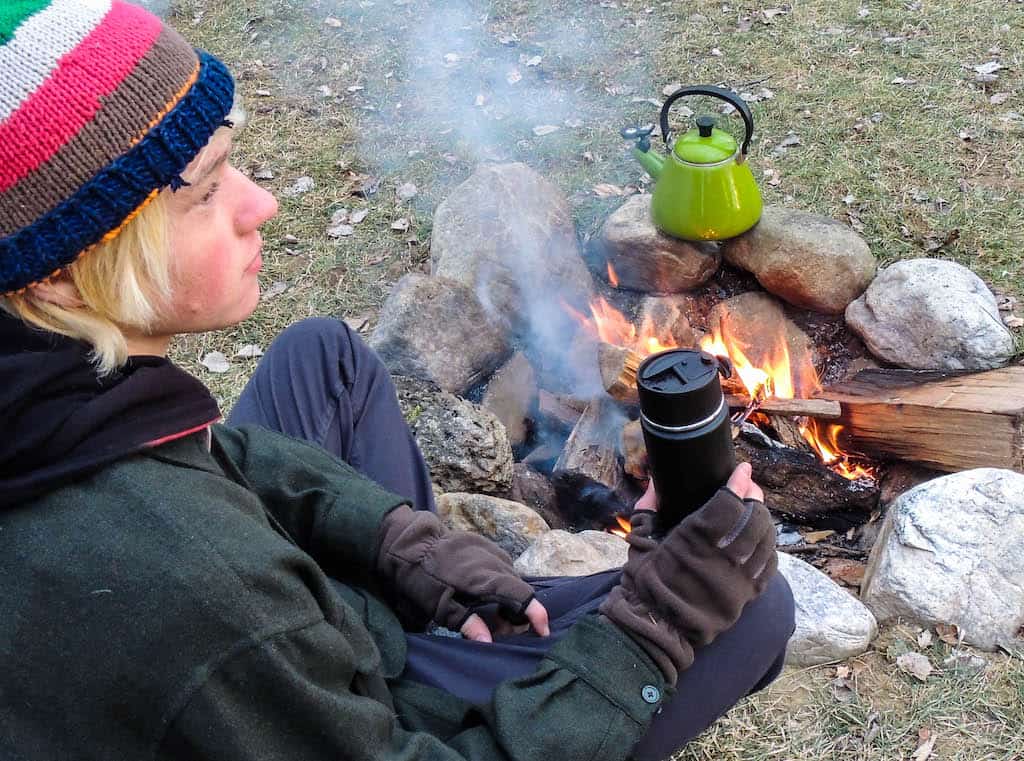 The following gifts are perfect for our outdoor-loving teens and young adults – practical items that won't put a huge dent in your wallet, and a few cool gifts that are just for fun. This year, we're recommending outdoor gifts for teens under $50 so you can stretch your dollar further during the holidays.
Outdoor Gifts for Teens who Hike and Camp
Hiking and camping are the gateway drugs to the outdoors! We started doing both when our kids were young, and I see the trend continuing now that they are young adults. Here are some great gift ideas for teens that love hiking and camping, or are eager to give them a try.
A Lightweight, Rechargeable Headlamp
The BioLite HeadLamp 200 is the most comfortable and lightweight headlamp that we've ever owned, and when we purchased one for a holiday gift, we had to get one for everyone in the family because we all wanted to use this one!
Settings include dimmable white and red lights, plus a strobe feature that is useful in emergencies. The headlamp is rechargeable via a micro USB and lasts up to 40 hours on the lowest setting before it needs to be recharged.
An inexpensive, lightweight headlamp is one of the most useful outdoor gifts for teens, perfect for hiking, camping, and emergency use.
Good lighting is also one of the 10 essentials that every hiker should carry in their b, even on day trips. Remind your teen to keep this in their pack for emergencies!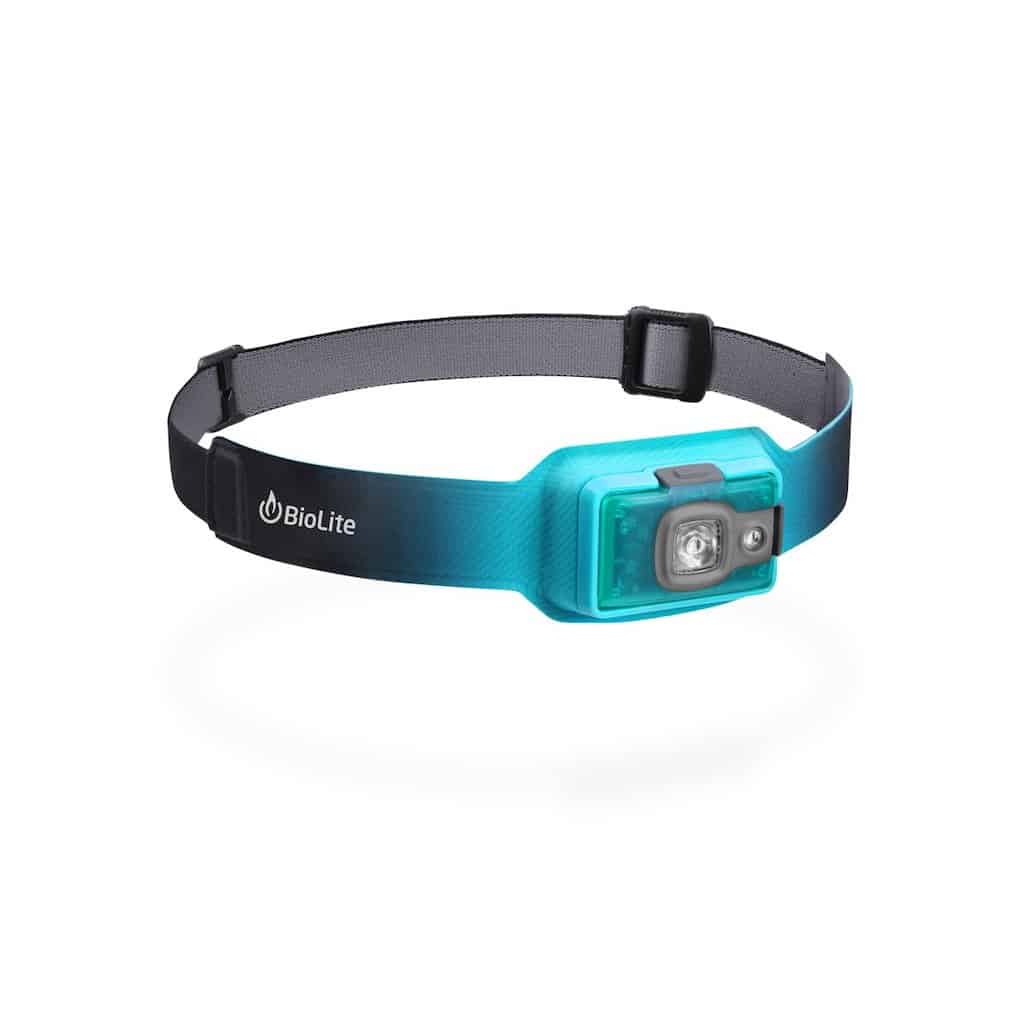 ---
Cairn Outdoor Subscription Box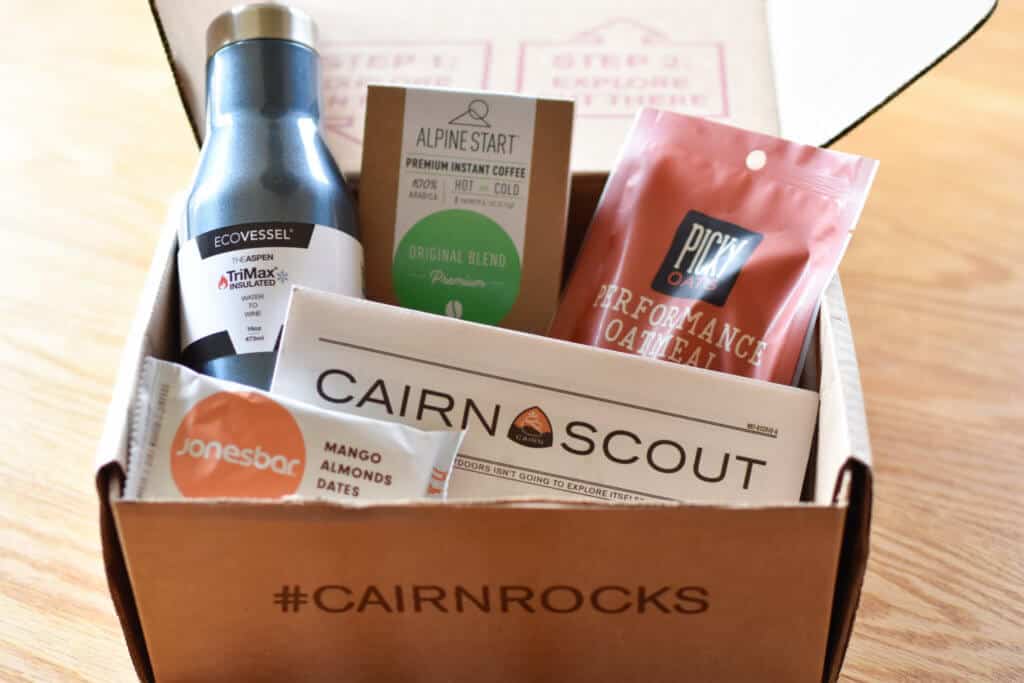 Looking for the perfect outdoor gift for teens when you have no idea what they actually want?
A Cairn subscription box is perfect for the teens that have everything. A single box is only $34.99, but you can gift your teen a subscription for as many months as you want.
Each box includes a handful of outdoor items that are seasonally relevant and delivered right to your teen's doorstep.
We did a full review of the Cairn subscription box a few years, and our bottom line is that it may not be the best choice for stocking up on gear for yourself, but it makes an awesome gift for outdoor teens and tweens!
We have given Cairn boxes as gifts multiple times throughout the year. They are thoughtful gifts that you don't have to think about!
---
A Portable First Aid Kit for Teens who Hike
A portable first aid kit is definitely a practical gift, but your teens will appreciate not having to think ahead!
This Adventure Medical Kit includes everything your teen needs to be prepared for minor emergencies on the trail, including bandages, steri-strips, antibiotic ointment, antiseptic wipes, wound care, blister care, and common medications.
A portable first aid kit is an essential item that every hiker should carry in their daypack. This makes a perfect little gift for outdoor teens who love to hike.


---
---
Portable Stove for Teens Who Camp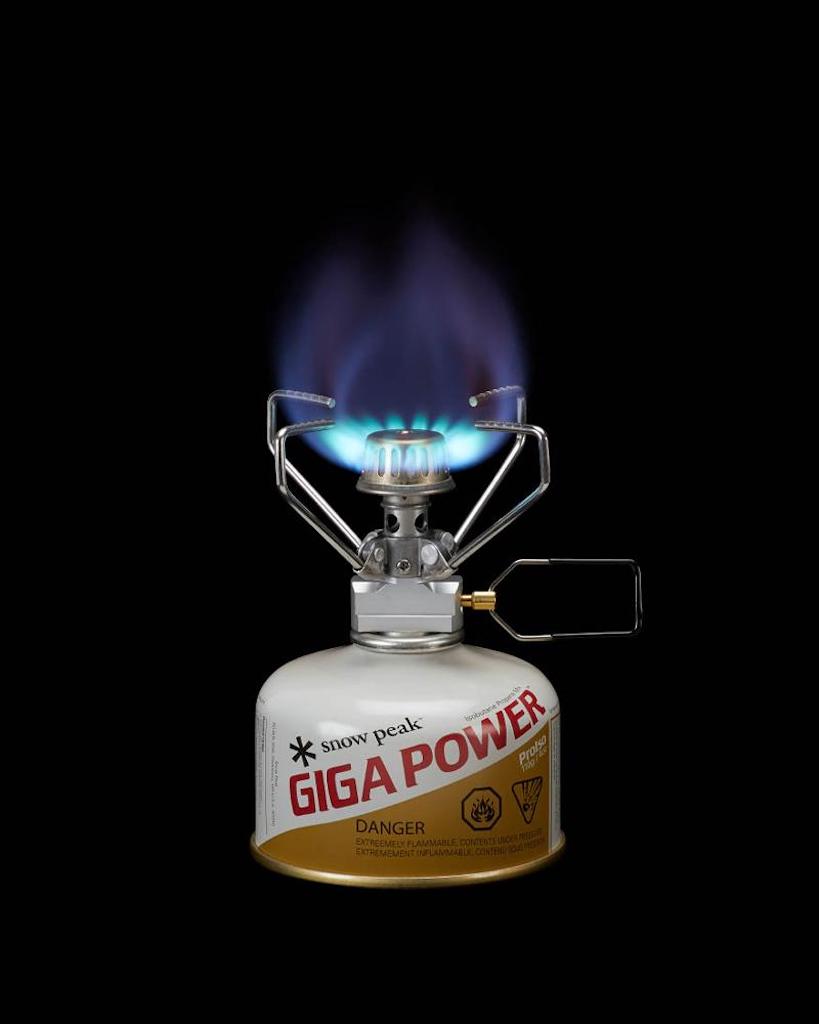 Nothing feels more independent than cooking a meal on your own in the outdoors. This tiny, portable backpacking stove weighs under 3 ounces, costs less than $40, and is perfect for cooking basic backpacking meals while hiking or camping.
The Gigapower from Snow Peak features four foldable arms offering maximum stability and 10,000 BTUs for rapid boiling time. It comes with a small carrying case that fits in the palm of your hand. Fuel sold separately.
Snow Peak is known for creating durable, minimalist products for the outdoors, and all products come with a lifetime warranty.
---
Tableware for Outdoor Cooking
Designed in Japan, this classic tableware set is made of 0.4mm thick stainless steel to produce lightweight, rust-resistant and durable dishes for easy camping meals and easy cleanup.
Included in the set are a large plate, and bowls of different sizes. The dishes nest together compactly and come in their own mesh bag.
Combined with the pocket stove above, this makes a great gift for outdoor teens who are starting to get into camping and cooking their own meals.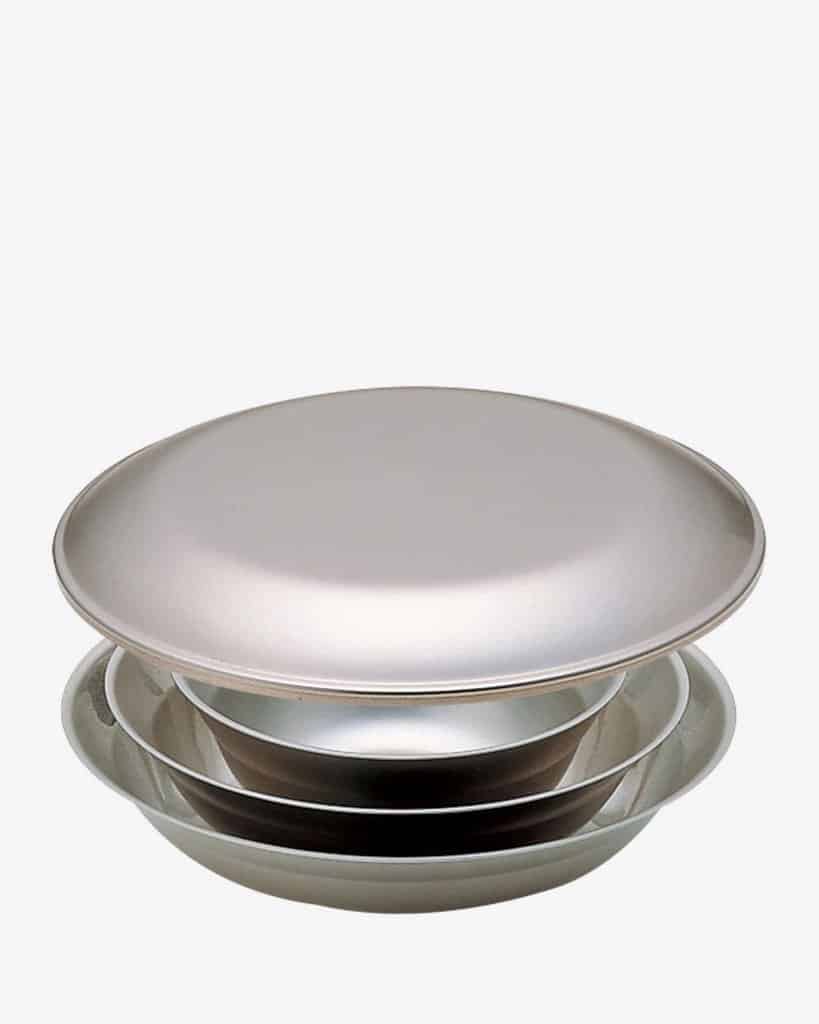 ---
Emergency Fire Starter for Outdoor Teens
This tiny little gadget is another one of the 10 essentials for hikers. For the most part, it can be stored in your teen's day pack and forgotten, but I recommend that your teens play around with it and practice before they actually need it.
When my kids were younger, they made it a personal goal to start every campfire without matches or lighters. Despite its name, this emergency fire starter doesn't create a blazing fire for you so that you can keep warm in a pinch. All it does is create a spark. It's up to you to find tinder and turn that spark into a fire, but it's a skill that is well worth learning.
This gadget makes a great stocking stuffer for teens and it will keep your kids busy outdoors for hours. Best $10 ever spent!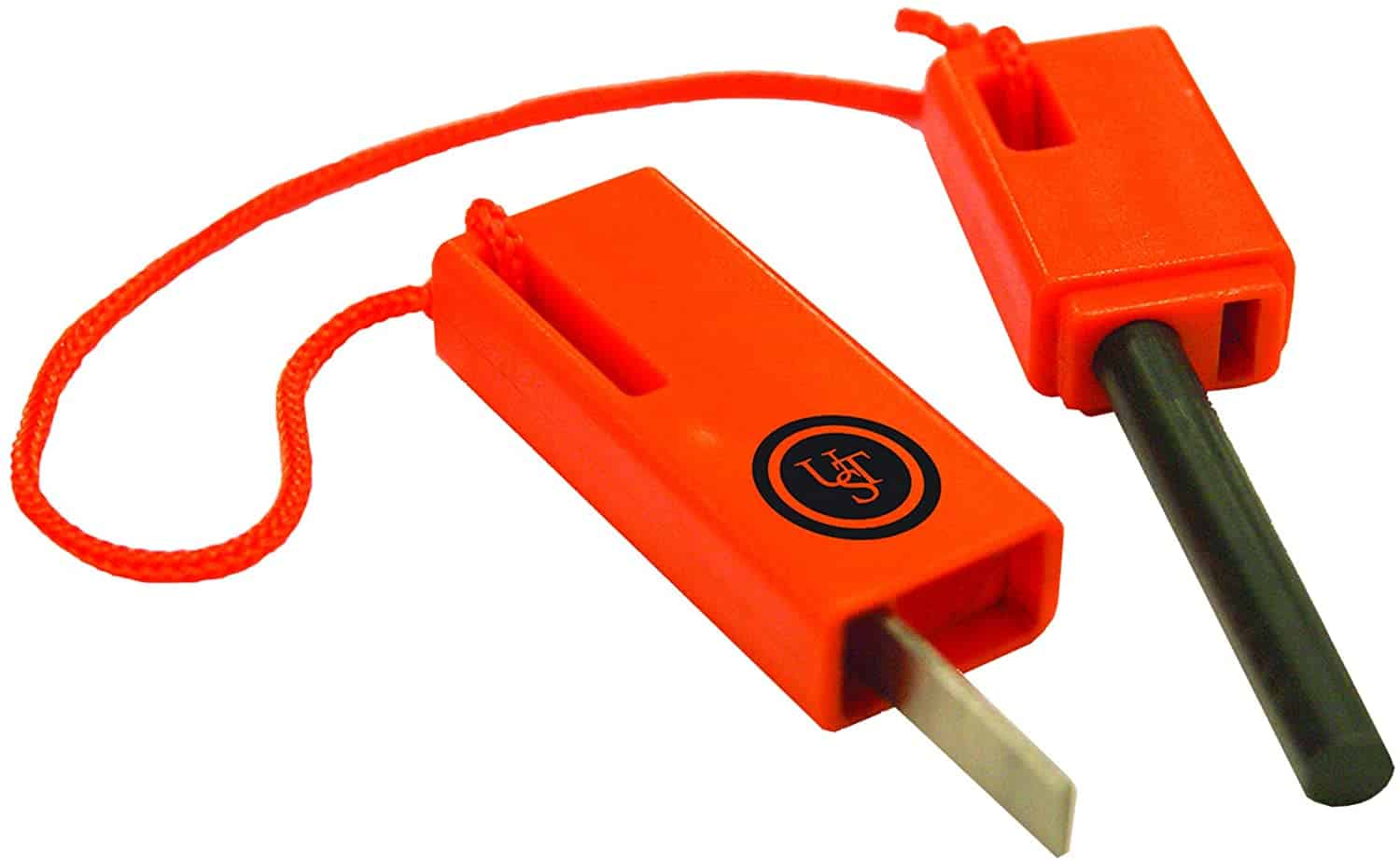 ---
Solar-Powered Lantern for Fun in the Dark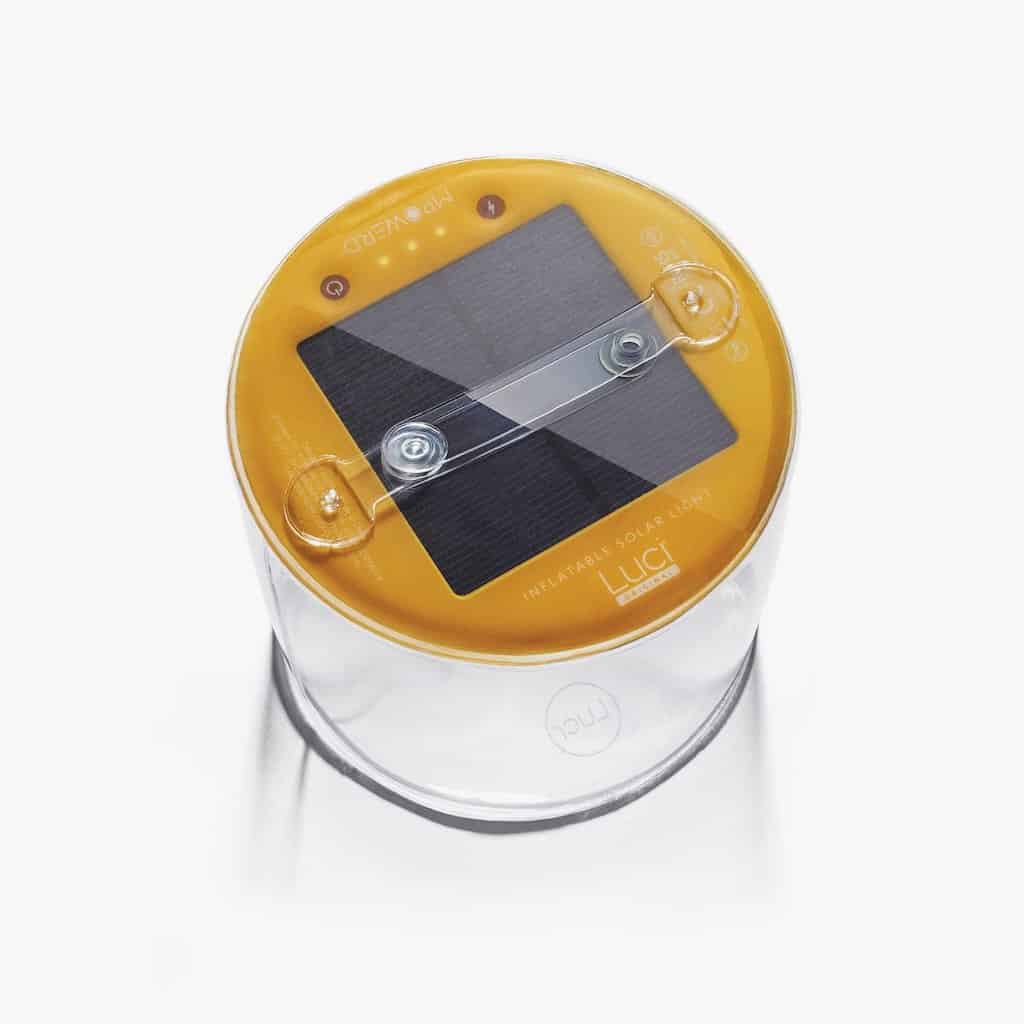 Our teens use these awesome solar-powered lanterns from Luci all the time. They pack down small and can easily hang off the back of a backpack or sit on a dashboard for recharging. At night, teens simply blow them up and use them for ambiance or hanging inside the tent.
As an addd bonus, the inflatable lanterns are waterproof and they float, so they're great for canoeing and kayaking too!
MPOWERD (maker of Luci lanterns) is a certified B Corporation, dedicated to providing clean energy to people who need it most, as well as reducing pollution around the world.
---
Gifts for Teens who Love Winter
Do the teens in your life love winter? Whether they're into winter hiking, skiing, snowboarding, or snowshoeing, we've got great gift ideas that will keep them warm when the temperatures drop.
Darn Tough Vermont Socks
Darn Tough socks are made in Vermont, come with a lifetime warranty, and are incredibly warm for outdoor adventures.
I'll admit that socks don't often make it onto the teen wishlist, but the truth is, there is no better gift for outdoor lovers, and my teens wear Darn Tough socks all through the winter. The older they get, the more they appreciate socks as gifts! Comfortable feet any time of year is important, so everyone in our family gets at least one pair of Darn Tough socks per year.
Darn Tough has lots of different types of socks for different activities from skiing and snowboarding to winter hiking. They offer free shipping if you order two or more pairs.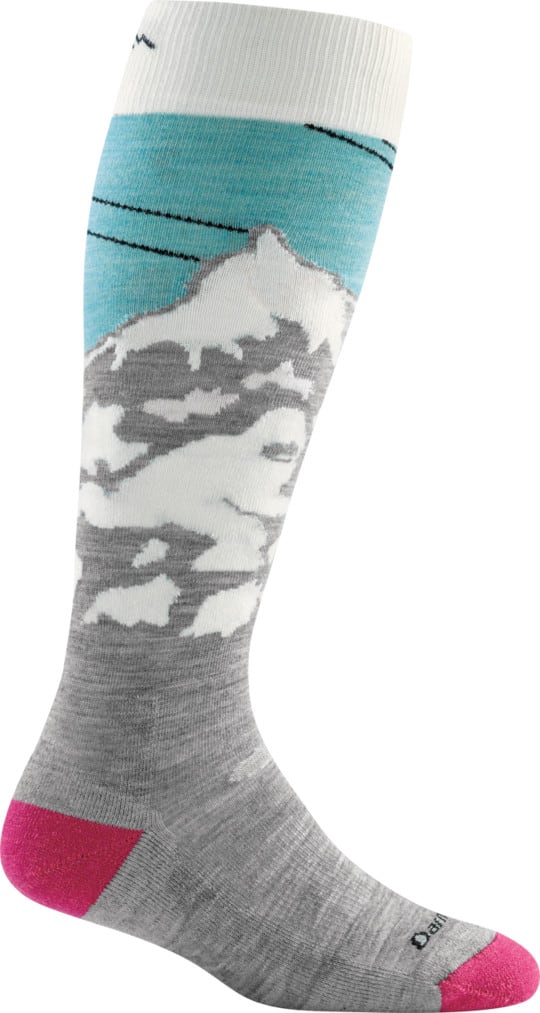 ---
---
An Insulated Water Bottle for Hot or Cold Drinks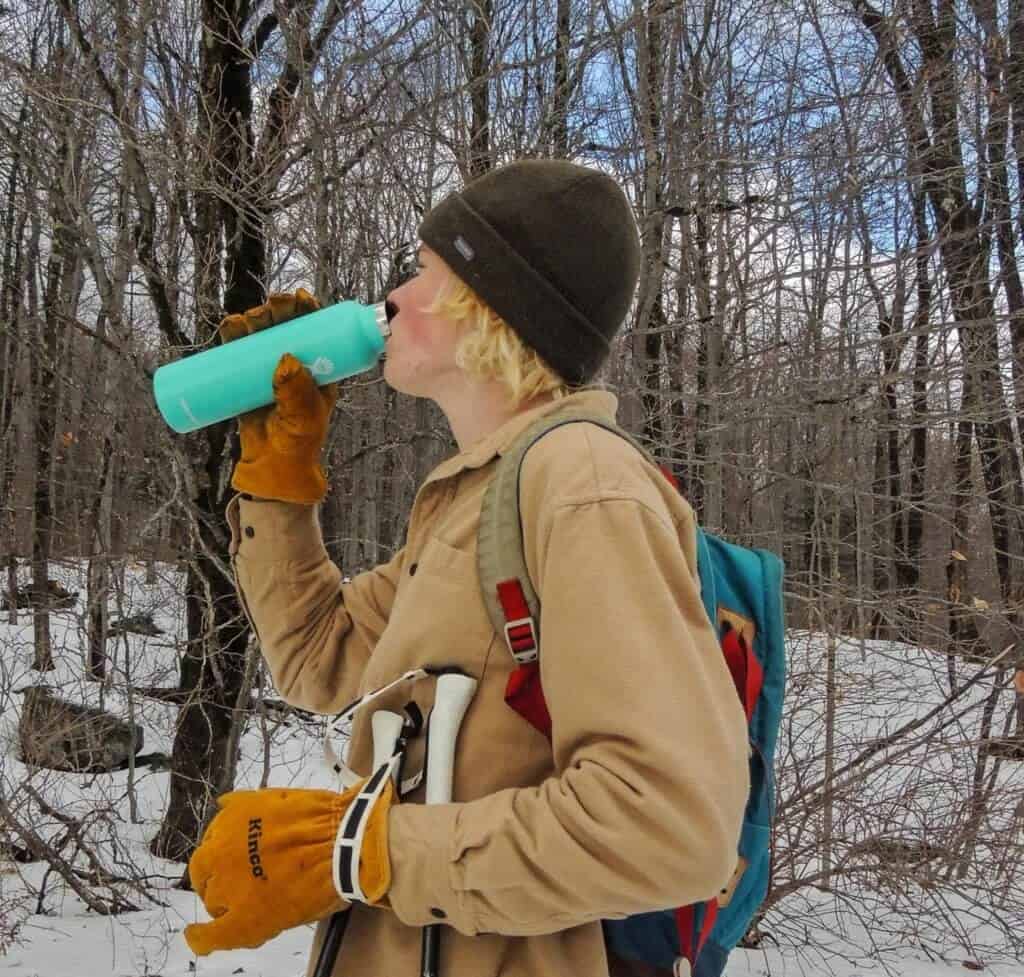 Our kids use their Hydro Flask water bottles every single day. They are especially useful in the winter because they're insulated, which means your water won't freeze up on the slopes, and if they want to pack some hot tea for the trail, it will still be steaming when they're ready for a break.
Hydro Flask bottles come in every color of the rainbow, and will last forever if your teens don't lose them. Unlike wooly socks, the Hydro Flask water bottles do make it onto our kids' wish list.
They're as perfect for long school days as they are for outdoor adventures.
---
Cool Puffy Patches for Instant Repairs
NOSO Patches are based in Jackson, Wyoming and proudly made in the USA. Use them to make a statement while repairing rips on jackets, snow pants, and other gear. No sewing required!
The Hook & Lasso Packet (pictured) includes three patches: bull skull, 'X' logo, and a fish. They withstand extreme weather conditions and multiple washings – perfect for teens who are hard on their gear!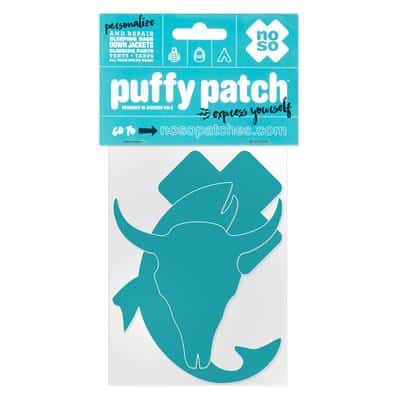 Finding outdoor gifts for teens doesn't have to be difficult or expensive. Shop our unique gift ideas to inspire the teens in your life to get outside.
---
Looking for more gift ideas for the outdoor lovers in your life? Check out these posts!
---
Keep in touch! Follow us on social media!
Pin for Later?
Pin for Later?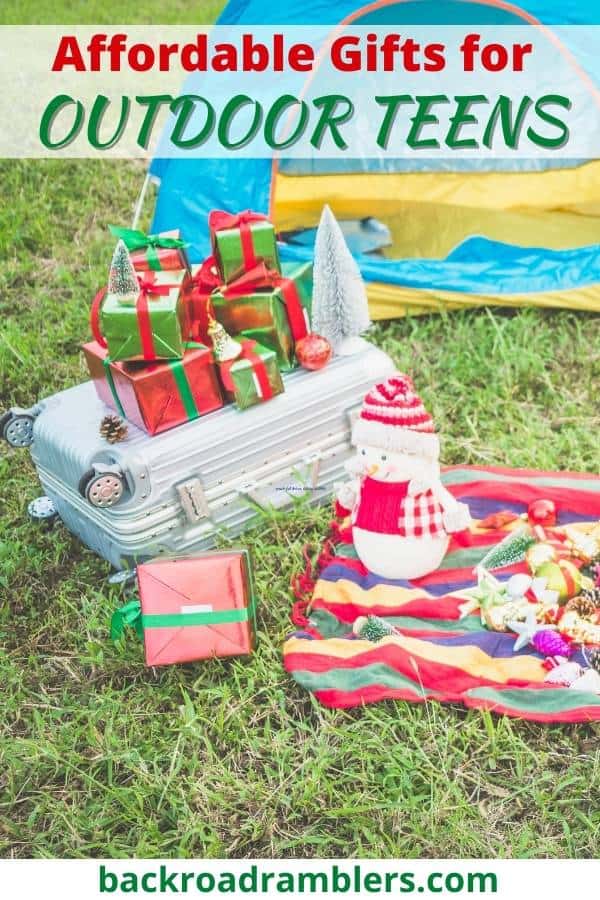 Our Favorite Resources for Road Trips and Outdoor Adventures

These are the resources we use to plan road trips, save money while traveling, and shop for outdoor gear.

Car Rentals: While we use our own car most often for road trips, we also enjoy flying into major airports and then renting a car for more regional road trips. We use Kayak to compare prices and find deals from dozens of car rental agencies at once.

Flights: We use Kayak to search out flight deals.
Money-saving tip: If you find yourself using the same airline repeatedly (we are huge Southwest fans), consider joining their loyalty program and getting an airline credit card. With our Southwest Rewards Visa, we earn a few free flights each year.

Hotels: When it comes to lodging, we seek out small boutique hotels or quirky roadside motels. First, we search for hotels on TripAdvisor so we can read reviews from other travelers. Then, we use Booking.com to make reservations (they have the best prices, plus a flexible cancelation policy).

Camping: Camping is one of our favorite things to do on long road trips. It allows us to explore the outdoors, cook our own food, and save money. We use They Dyrt Pro to find campsites and read reviews before booking on Recreation.gov or state park websites.

Glamping and Vacation Rentals: For weekend getaways and shorter vacations, we love glamping (check out our glamping resource guide). We book glamping properties through Tentrr, Hipcamp, and Airbnb. For cabins and vacation rentals, we like to use VRBO (they have fewer fees and a better cancelation policy than Airbnb).

Guides and Maps: If we are visiting a new region, we usually invest in a Moon Travel Guide for the area. We pass them on to friends and family after our trip. If we are planning on hiking, we also purchase a Falcon guide in the Best Easy Day Hikes series.

Outdoor Gear: We are REI Co-Op members. It cost us $20 for a lifetime membership, but we get a yearly dividend based on our purchases, plus great deals and coupons throughout the year. REI also has a great return policy.

Check out our complete guide for planning a road trip on a budget