Looking for a few easy little gifts to add to the stocking of your favorite outdoor lovers this year?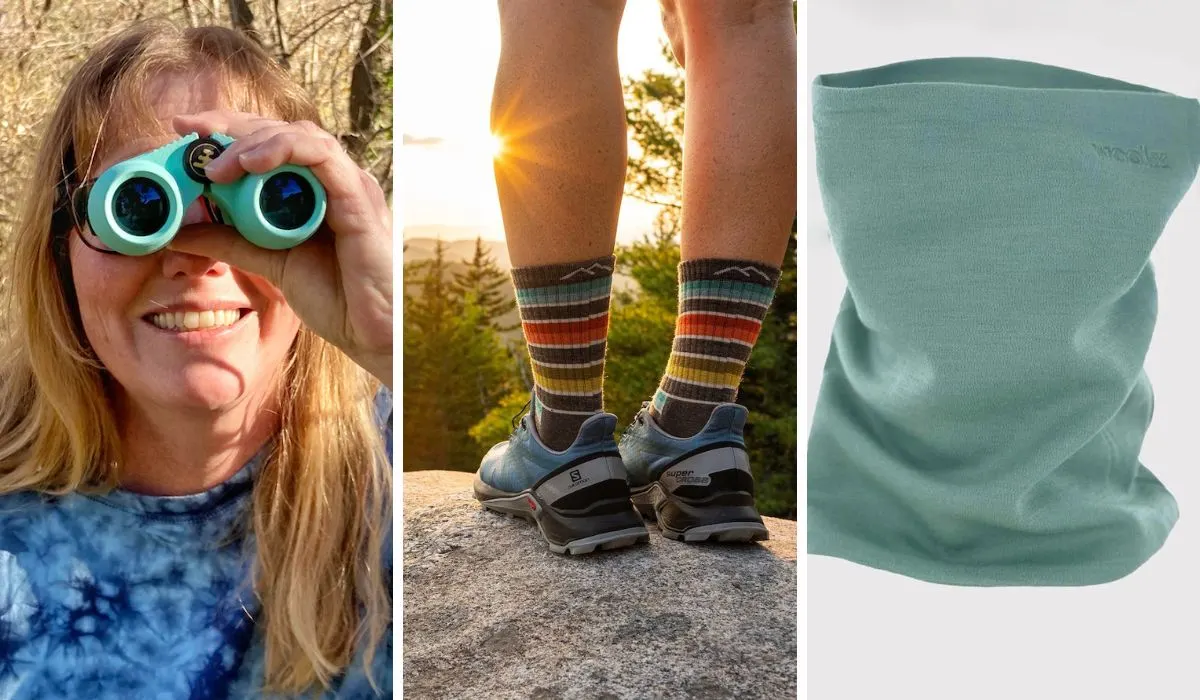 I don't know about you, but I always forget about stocking gifts until it's too late, and then I end up filling stockings with candy and toiletries from the grocery store.
Not this year! There are so many useful little gifts for outdoor lovers out there, so I'm compiling my favorite little things into one robust gift guide.
Whether you actually add these to someone's Christmas stocking, or you just want some little gift ideas for your favorite adventurer, here are the best stocking stuffers for hikers in 2023.
Merino Neck Gaiter or Buff: The Perfect Gift for Winter Hikers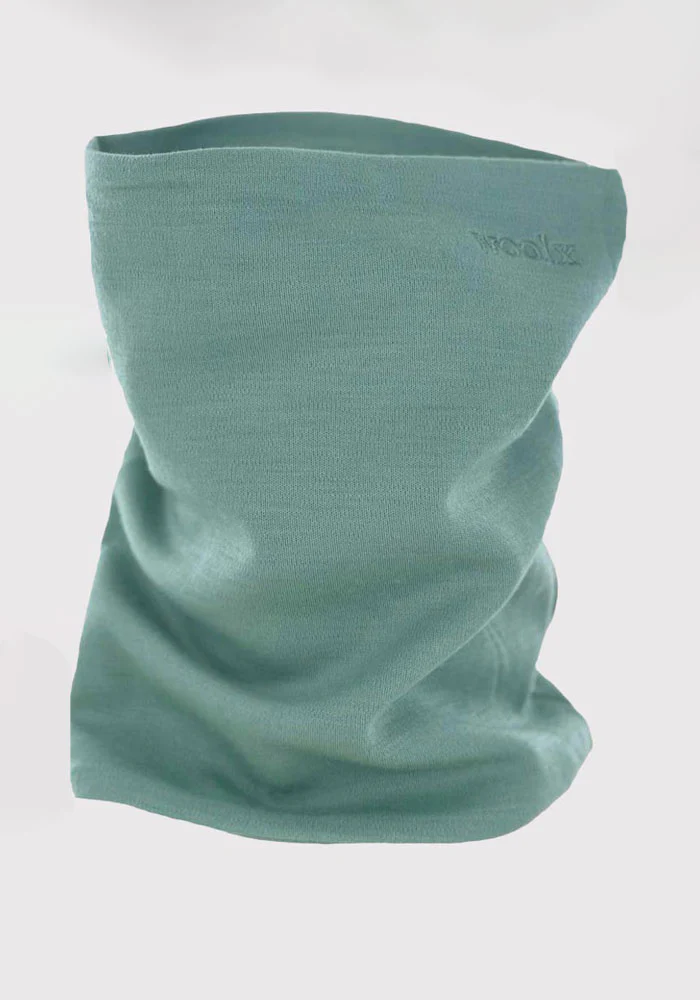 If your favorite hiker or outdoor lover regularly finds themselves outdoors in cold weather or on windy days, they will love this super soft Merino Neck gaiter from Woolx.
Merino wool provides exceptional warmth without bulk, wicks moisture away from your body, and has antimicrobial properties so it stays odor-free!
This little bundle of warmth fits in your pocket, which makes it the perfect stocking stuffer for all the hikers on your holiday gift list!
Woolx is a small company based in upstate New York that specializes in producing exceptional clothing from ethically sourced merino wool.
---
Nocs Provisions: Lightweight, Waterproof Binoculars for Hiking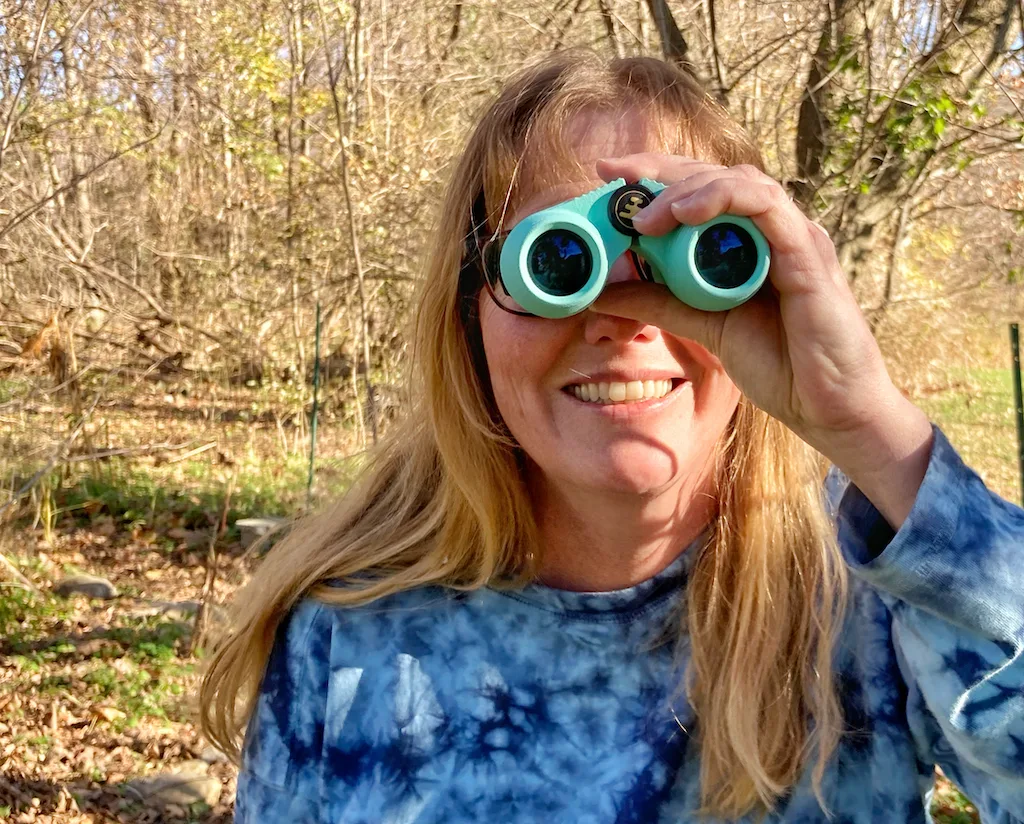 Nocs Provisions Standard Issue 8×25 binoculars may just be the perfect hiking companion. They are rugged, lightweight, and waterproof, plus they come in a nice array of bright colors. I have a pair stashed in my daypack so that they come with me into the great outdoors on every hike.
These binoculars also have great optics so they're perfect for an impromptu birdwatching sesh or for scoping out the next ridge on your next hike.
Each pair comes with a lifetime warranty. Pair them with a bird field guide and you'll inspire a new outdoor hobby!
---
Lemongrass Farms Insect Repellent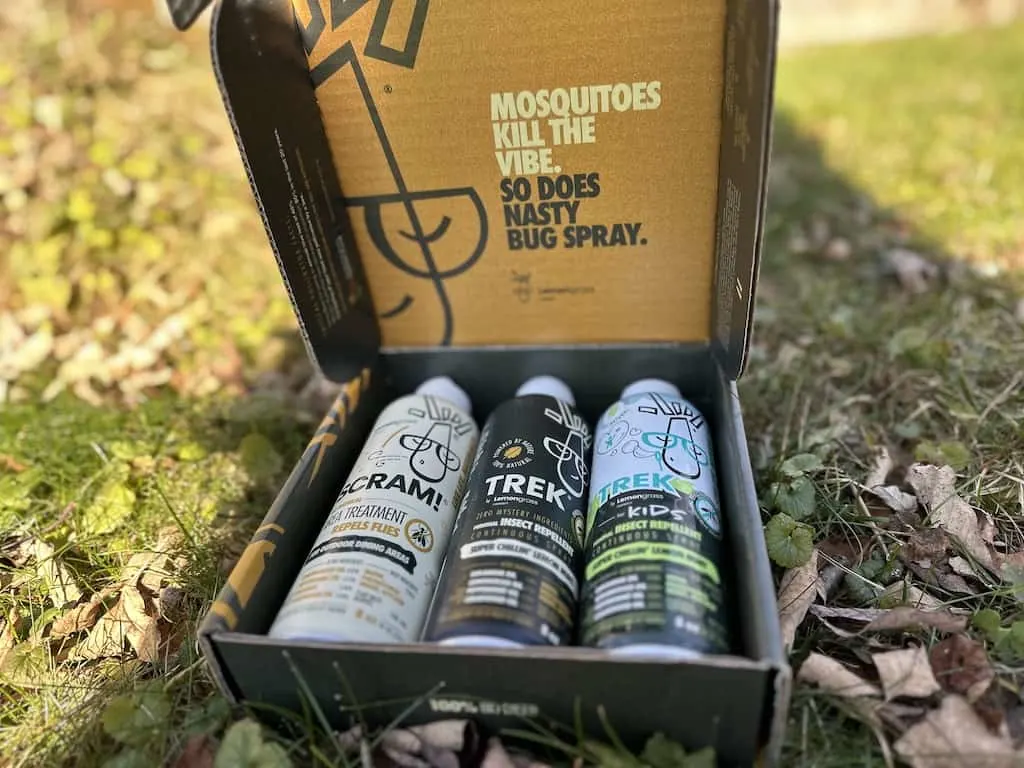 Lemongrass Farms specializes in creating all-natural insect repellents and sustainable products for the home and garden, and the TREK insect repellent makes a great stocking stuffer for your favorite outdoor enthusiast. Not only are these bug sprays made with essential oils and other natural ingredients, but they also contain plant-based moisturizes that make your skin happy.
The key ingredient in Lemongrass Farms' natural insect repellent is lemongrass oil, which is known for its insect repelling properties but also completely safe for hikers with sensitive skin. Don't wait for the summer bugs to stock up on this stuff!
---
Sterling Mountain Pendant on Chain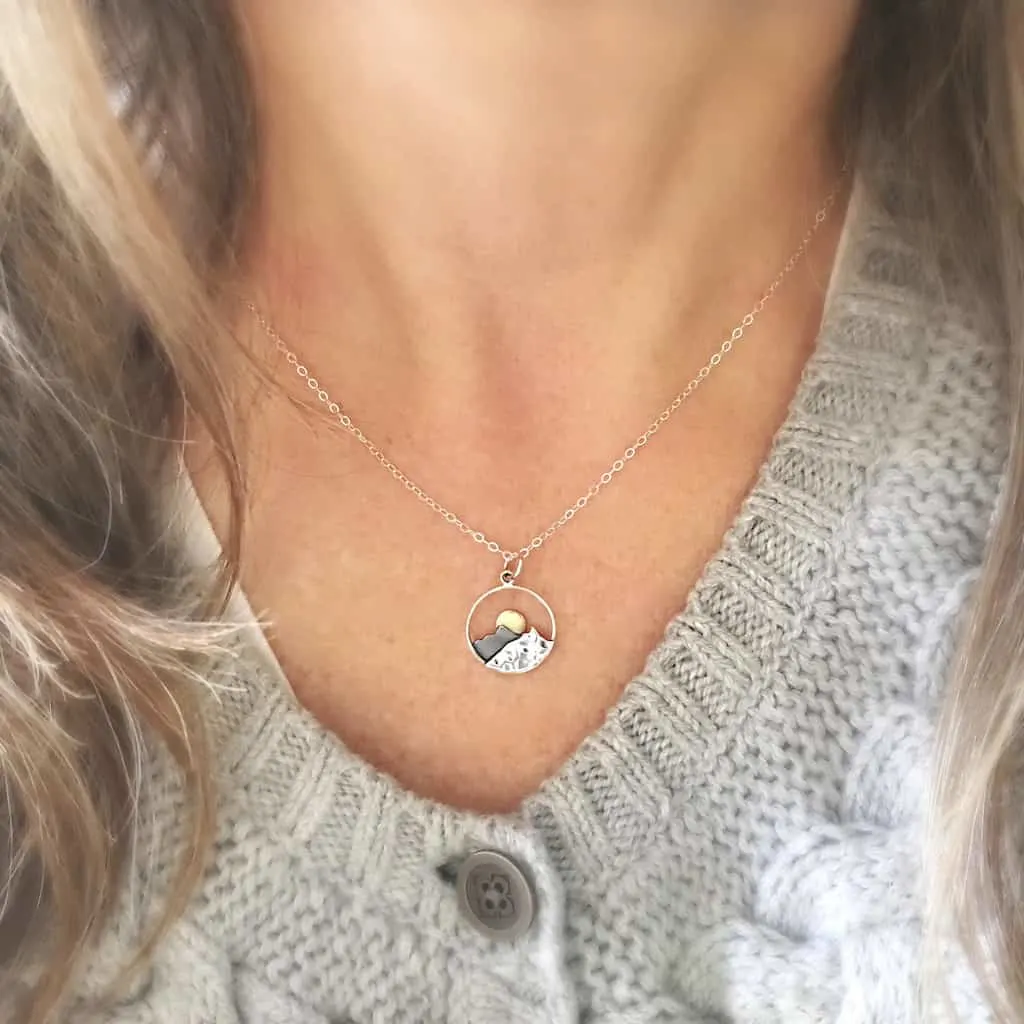 Looking for a unique stocking stuffer for hikers? This tiny mountain pendant features layers of sterling silver with a bronze sun peaking over the horizon.
It's the perfect gift for any jewelry lover who spends time in the mountains. The pendant is just a half inch in diameter and comes on an 18″ sterling silver chain.
---
America the Beautiful Pass for National Parks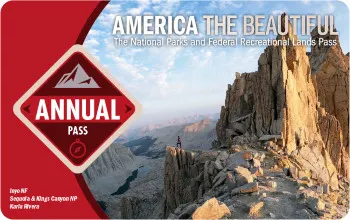 This is the perfect gift for any outdoor enthusiast, and when you're not sure what to get, you can't go wrong with an annual pass from the National Park Service!
This pass provides access to more than 2,000 recreation areas managed by six Federal agencies, including all national parks in the United States.
Buy your pass at your nearest national park, or order one from REI, which will donate 10% of the proceeds to the National Forest Foundation, U.S. Endowment for Forestry & Communities, Conservation Alliance, Trust for Public Lands, and the Outdoor Alliance.
---
Shokz OpenRun Headphones: Stay Aware While Enjoying Your Hiking Playlist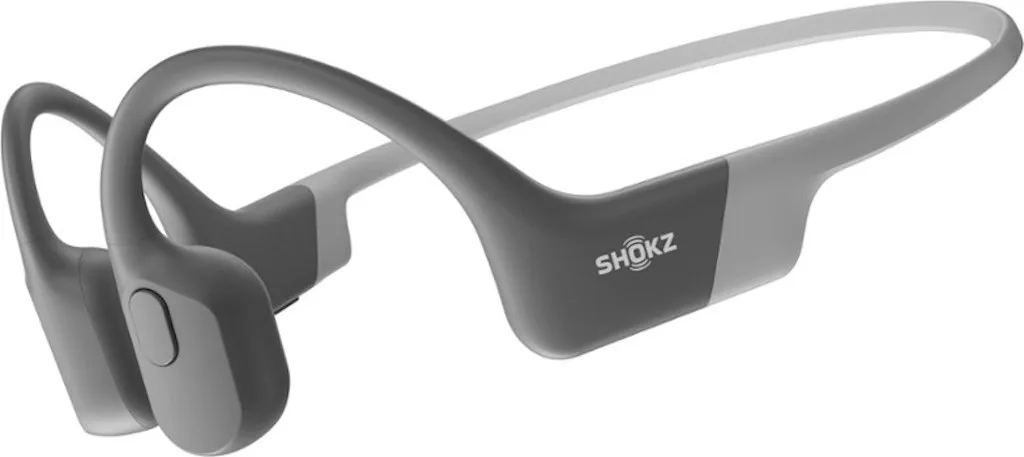 The open-ear design of the Shokz OpenRun Headphones provides big sound without blocking out the rest of the world. They are dustproof and waterproof with a battery life of 8+ hours per charge. There is a volume button on the side and the neckband that connects the two earpieces is extremely comfortable.
These sporty headphones are the perfect gift for hikers who want to enjoy their favorite playlist or podcast outdoors. The sound is impressive and they stay on even during a bouncy trail run.
---
Bottle Bright: Keep Those Water Bottles Funk-Free
Biolite 325 Headlamp: Our Favorite Headlamp for Hiking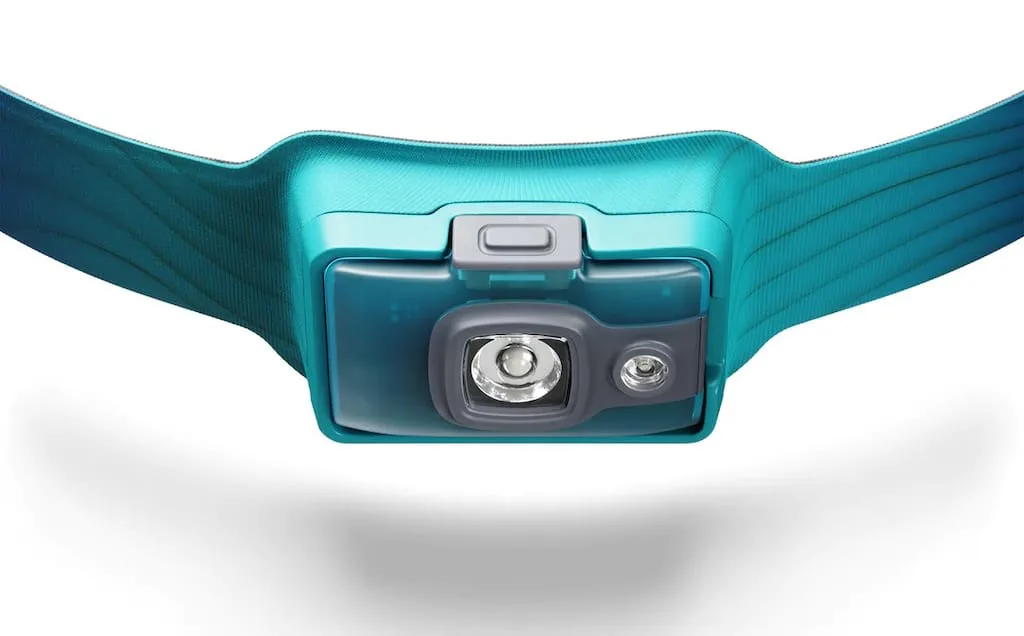 The BioLite Headlamp 325 is so ridiculously comfortable that if it weren't so bright, you'd forget you were wearing it. Unlike other headlamps we've tried, this one sits flush on your forehead and is easily recharged with a micro USB cable. Four versatile light modes are suitable for all conditions – white light, red light, white strobe, and red strobe.
The light lasts about 40 hours on the dimmest setting and three hours on the brightest setting. It weighs under two ounces and can tilt up and down to zero in on your book, cocktail, or trail to the outhouse.
This is considered an entry-level headlamp and BioLite makes two more models that are more rugged and powerful, but the 325 is truly one of the best we've ever tried and one of the best stocking stuffers for hikers on your list.
---
AllTrails Pro Gift Card: Indpespensible Gift for Hikers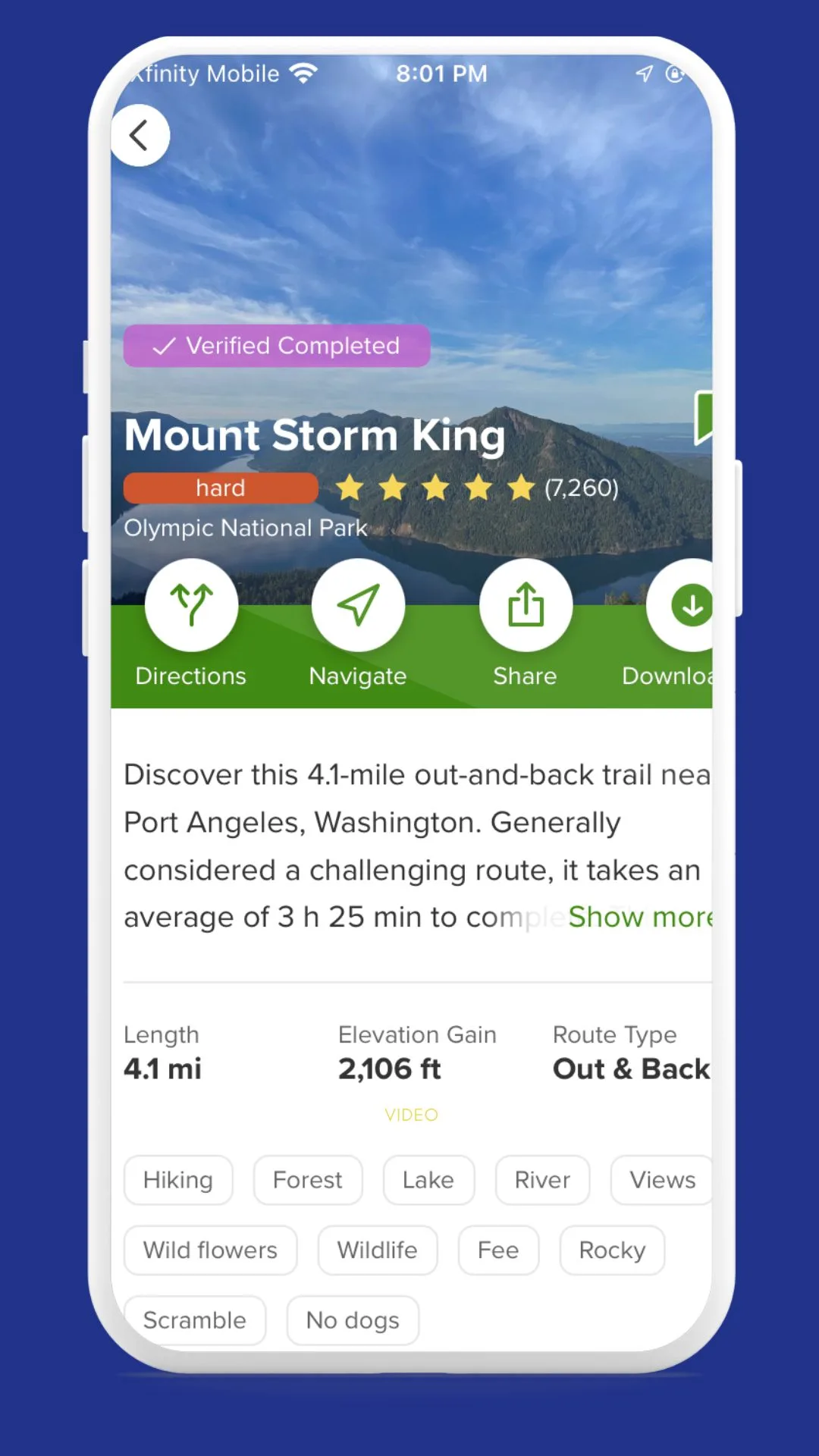 Give your favorite hiker access to detailed offline topographic maps, trail descriptions, and GPS navigation with the robust AllTrails+ app.
This powerful app is a game-changer for hikers, allowing you to search trails, read reviews, download maps, and find directions to the trailhead. I have found trails I would have never known existed with AllTrails, and I consider it the most useful app on my phone.
The free version of AlllTrails is fantastic and worth downloading, but the pro version allows hikers to download maps for offline use, which means you can be out of range for cell service, but still use the map features.
Off-route notifications will send an alert if it notices that you've gone off the trail, and the Lifeline feature will alert family and friends if you don't make it back to the trailhead and check in by a predetermined time. This is the ideal app for day hikes and long backcountry treks.
---
Mosquito-Proof Head Net: A Lifesaver for Summer Hiking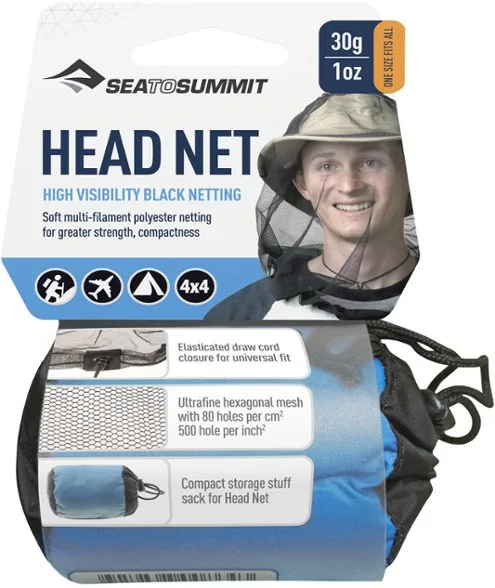 Anyone who has hiked in Vermont in late May knows that some bugs (looking at you, black flies!) just can't be deterred. For those days, this lightweight head net from Sea to Summit is a lifesaver! Weighing just an ounce, this head net provides protection from pesky insects without inhibiting visibility. A small stuff sack is included.
While this practical stocking stuffer for hikers may not be the most coveted item on their list, you can bet they'll be singing your praises next summer when the mosquitoes and black flies come out to play.
---
Darn Tough Socks: The World's Best Socks for Hikers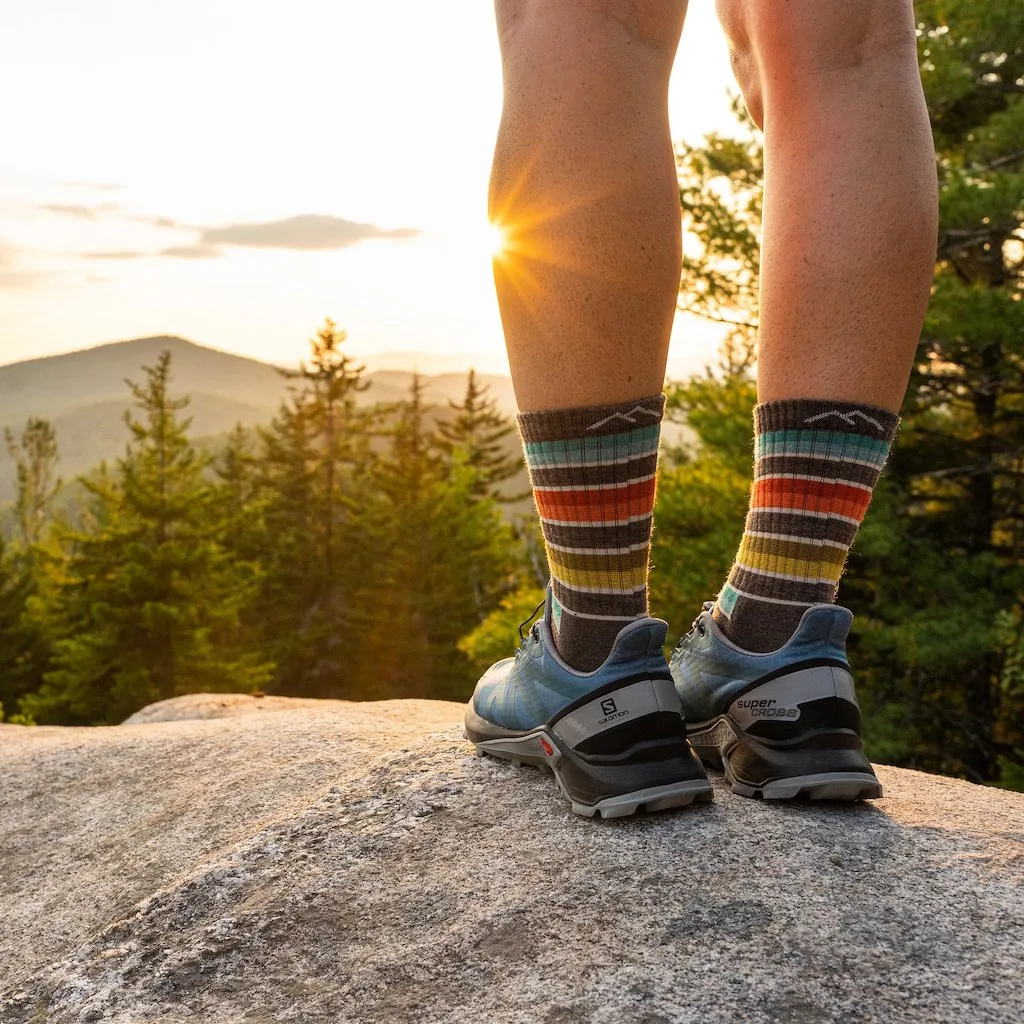 For all of you naysayers who think giving or receiving socks as a gift is boring, think again! Darn Tough Socks are the best on the planet for so many reasons!
First of all, they are made from merino wool, which means they will keep you warm in the winter and cool in the summer, and they wick moisture (sweat) away from your feet so that you don't get blisters.
Darn Tough socks are made right here in Vermont and they come in gorgeous color combinations that are so much fun to wear.
Finally, Darn Tough socks are unconditionally guaranteed for life. The return process is easy, but honestly, each pair lasts me at least five years, so I rarely have to send them away.
I promise that any hiker on your holiday gift list will adore a pair of these socks!
---
Lightweight Power Bank from MyCharge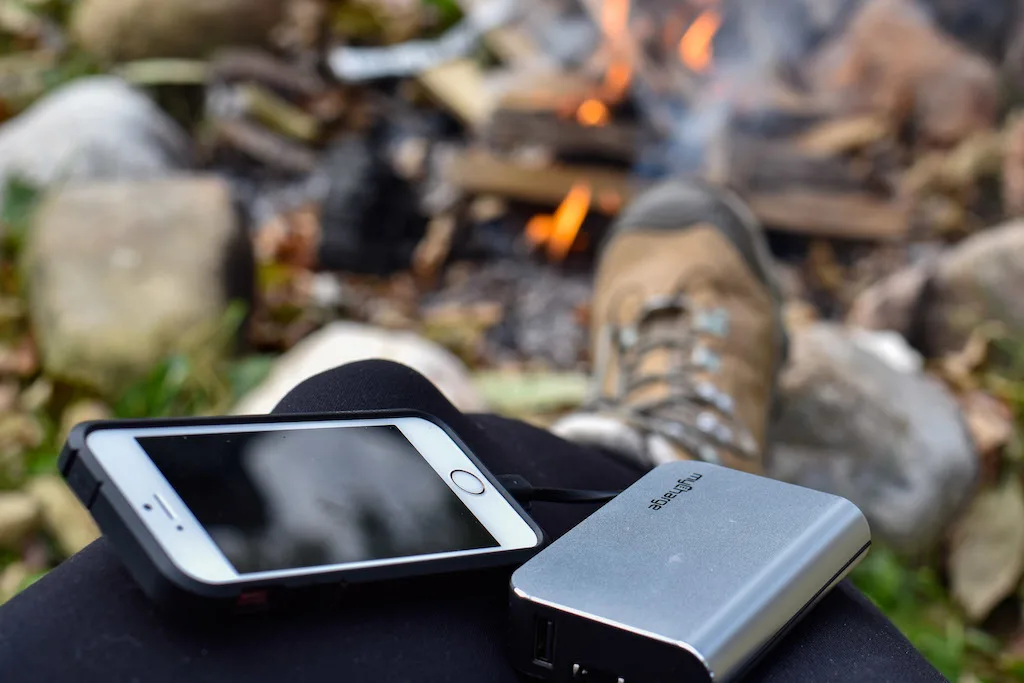 A portable charger is essential for day hikers and backpackers, and the myCharge portable power comes with built-in lightning and mcro-USB cable, a folding wall prong, and 10050 mAh, which will charge most cell phones four times but can also be used to charge up your headlamps, tablets, and cameras.
This myCharge power bank weighs just 11.2 ounces and has an extra USB port for non-compatible devices. It makes a great stocking stuffer for all of the hikers on your list. Mine has enabled me to stay connected on the trail during long hikes and it gives me peace of mind to know that I can charge my phone and headlamp in emergency situations on the trail.
---
Opinel Pocket Knife
Every hiker needs a solid pocket knife, and we've put our faith in Opinel Knives for more than 20 years.
These quality knives feature a beechwood handle, a sharp, stainless steel blade, and a secure locking feature. Opinel has been making these exact knives since 1890, and they are ideal gifts for all the hikers in your life.
A pocket knife is one of the 10 essentials for hiking — things that every hiker should carry when they head into the woods.
---
Minus33 Merino Wool Gloves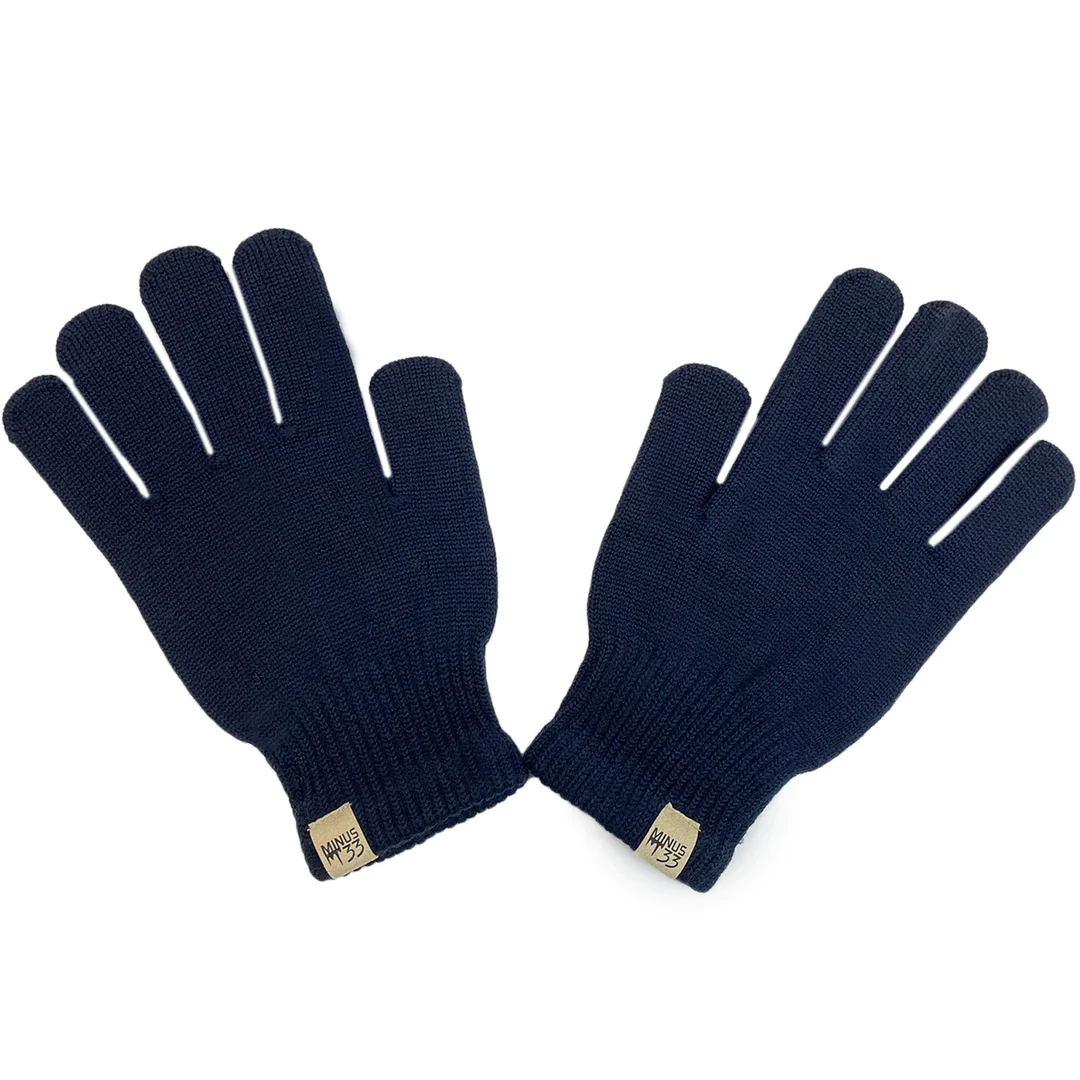 These wool gloves from Minus33 are lightweight enough to take on every hike. On the coldest days, hikers can use them as a warm liner under waterproof mittens, but they are light enough to wear alone during the shoulder season.
Created from 85% merino wool, 10% stretch nylon, and 5% elastic, these gloves are perfect for hikers. Merino is essentially a miracle fabric – it's antimicrobial, keeps hands toasty warm in the winter and cool in the summer, and wicks away moisture, keeping your hands dry and comfy.
Bottle Bright Cleaning Tablets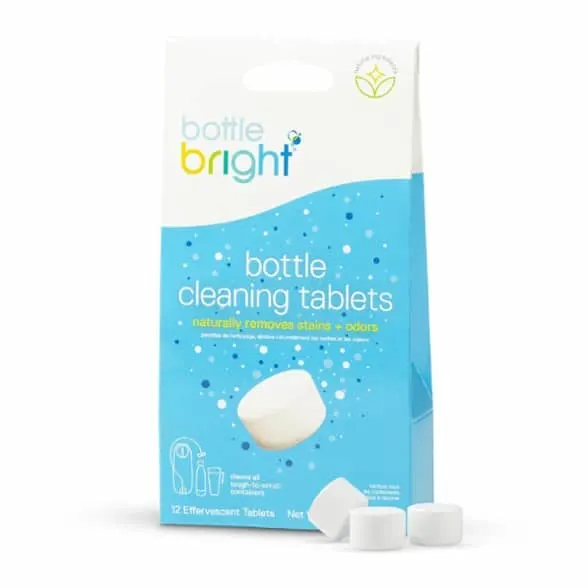 Here's a stocking stuffer gift for hikers that is more useful than it is exciting.
Bottle Bright cleaning tablets will keep all those water bottles and hydration reservoirs clean and fresh so that your favorite hiker will enjoy water breaks on every single hike.
Biodegradable Bottle Bright tablets keep containers clean and operating at peak performance with no scrubbing. We clean every water bottle with these twice a year.
---
Easy Stocking Stuffers for Hikers
In addition to the awesome gifts for hikers mentioned above, here are some easy items that will be appreciated by every hiker on your list this holiday season:
What are your favorite stocking stuffers for hikers? We're always searching for fun ideas to add to our gift guides!
---
Check out all of our gift guides!
Follow us on social media for more outdoor inspiration!
Pin for Later?