Once you've been bitten by the hiking bug, it's pretty much impossible to stop, even if you live in cold-weather climates where you can't stop walking for fear of freezing solid.
If you know someone who adores winter hiking as much as we do, then we've got a few perfect gifts to recommend.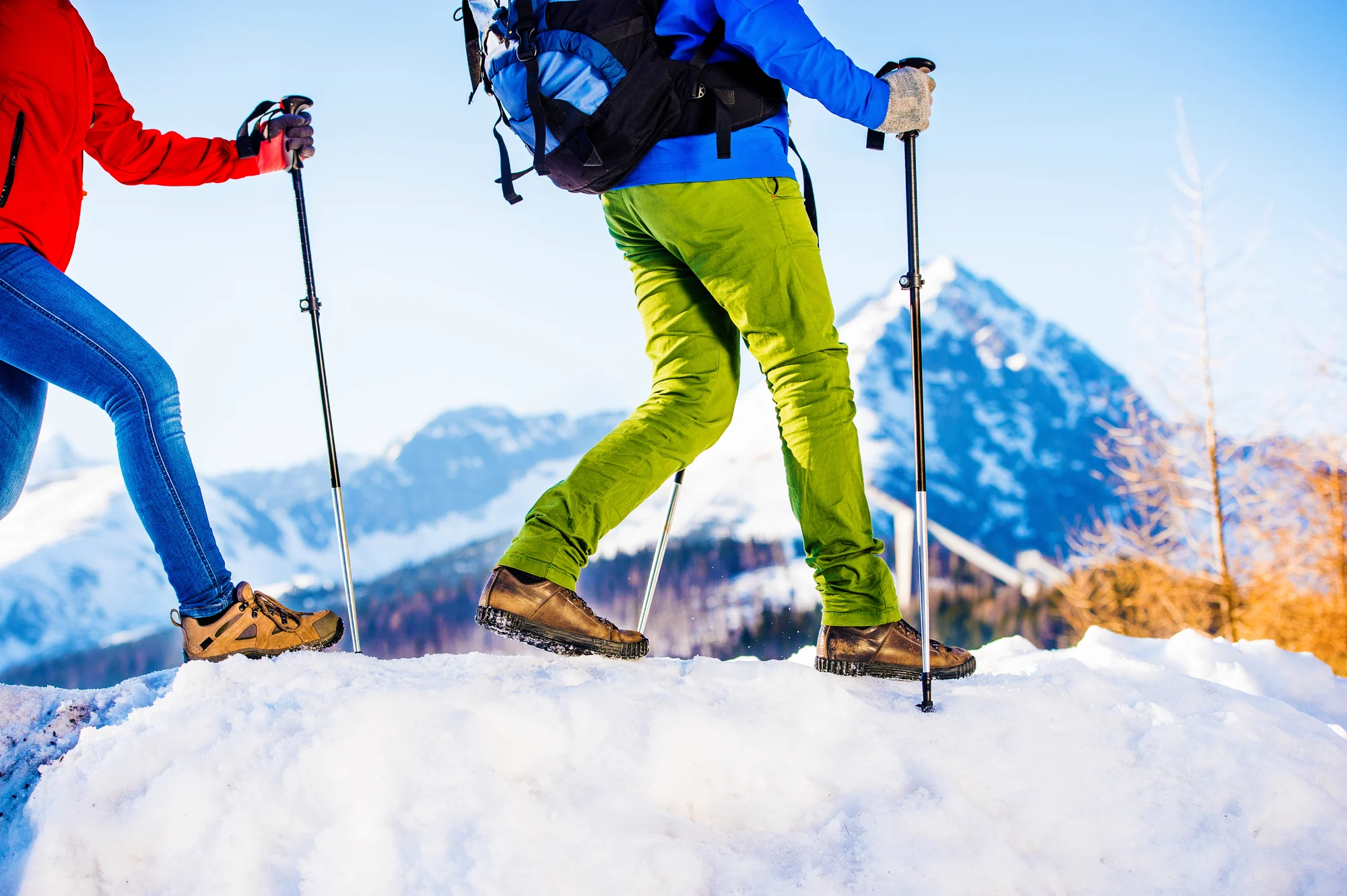 Here are our favorite winter hiking gifts for anyone who loves hitting the snowy trail on foot. Many of these gifts for hikers would also be useful for cross-country skiers, snowshoers, downhill skiers, and snowboarders, basically anyone who loves getting outside in the winter.
Winter Gear Gifts: Stay Safe and Have Fun on the Trail
Not only do the following pieces of winter gear make great gifts for winter hikers, but they are also essential items to make winter hiking safer and more fun. Making sure your loved ones are outfitted properly for winter adventures will also make you feel better (a little gift to yourself, if you will).
Want to go on some winter adventures of your own? Gift yourself. We won't judge!
Microspikes: Our Favorite Gift for Winter Hiking
If we could only recommend one gift for anyone who loves to hike in the winter, it would be a pair of Kahtoola Microspikes.
The extra stability they provide for hiking on icy trails is so liberating, and they hardly take up any room in a backpack.
I'd actually consider microspikes an essential item for hiking in New England or other northern climates. They're perfect for times when the trail is too packed for snowshoes but too slippery for boots, and they could also be a lifesaver in icy conditions!
AMC Guide to Winter Hiking and Camping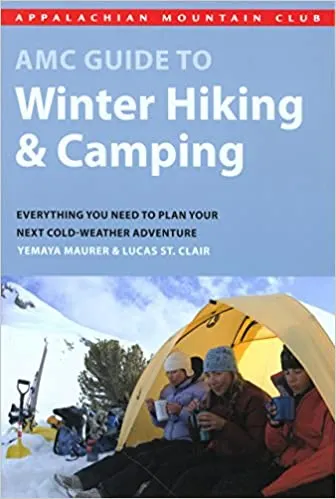 You can always count on the Appalachian Mountain Club to provide useful advice for every outdoor adventure. If you know someone who is just starting out with winter hiking and camping, this guide will be indispensable.
AMC Guide to Winter Hiking & Camping by Lucas St. Clair and Yemaya Maurer will help you plan a great trip with plenty of practical advice that emphasizes preparation, safety, outdoor stewardship, and fun.
You'll learn when to go, what latest gear and clothing to bring, and the essentials of staying warm and dry. Also included are sections on navigation and what to eat while hiking in winter weather. Special consideration is given to the rapidly changing weather conditions in the Eastern United States.
Prevent Frozen Hydration with an Insulated Water Bottle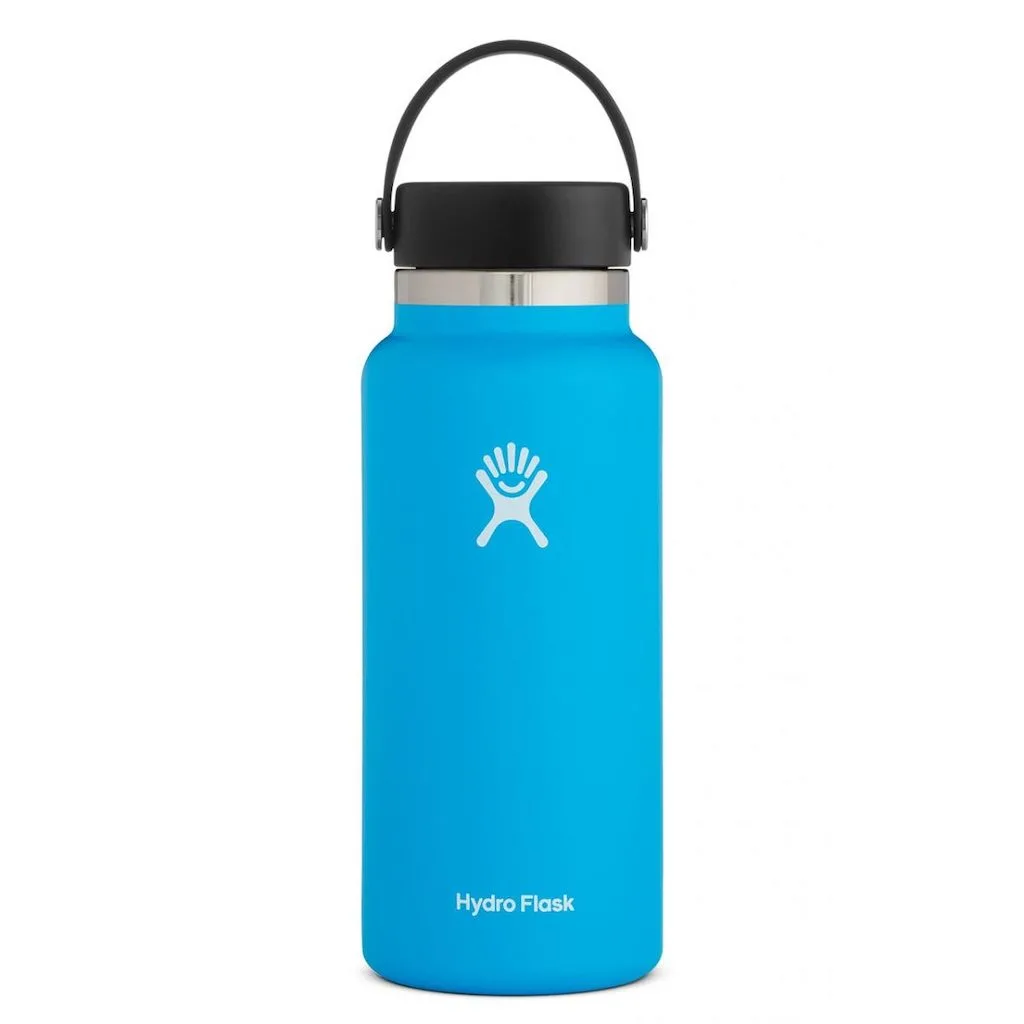 You know it's cold when you stop to take a swig of water on the trail only to find that the top layer is frozen over and you can't hydrate.
Not only will a Hydro Flask water bottle keep water from freezing, but it will also allow you to pack a hot drink like tea, coffee, or cocoa so that you can enjoy a winter warmer during trailside rest stops.
A fancy water bottle really does make the best gift for hikers. Why? Because most people are too cheap to buy one for themselves.
We've given dozens of these as gifts over the years, and they are always appreciated!
I suggest purchasing a bottle with a wide mouth for easy cleaning.
Easy add-on: Biodegradable Bottle Bright tablets are perfect for cleaning stainless-steel bottles and mugs, hydration reservoirs, coolers, and otherwise hard-to-clean containers. We use them twice a year on all of our bottles. A packet of Bottle Bright tablets would make a great stocking stuffer to accompany a Hydro Flask bottle.
Insulated Food Container: Perfect for Cold-Weather Snacks
Here's another Hydro Flask product that is indispensable on long hikes. It's an insulated food jar that keeps soup, pasta, curries, and other meals hot on the trail.
These little jars are rugged, leak-proof, and most importantly, they keep hot food hot and cold food cold. A soft grip makes them easy to open, even with mittens, and they come in cool colors that hikers love.
We have been using Hydro Flask products for almost a decade and can vouch for their durability. We've had jars roll down mountains and bounce off rocks without much more than a scratch.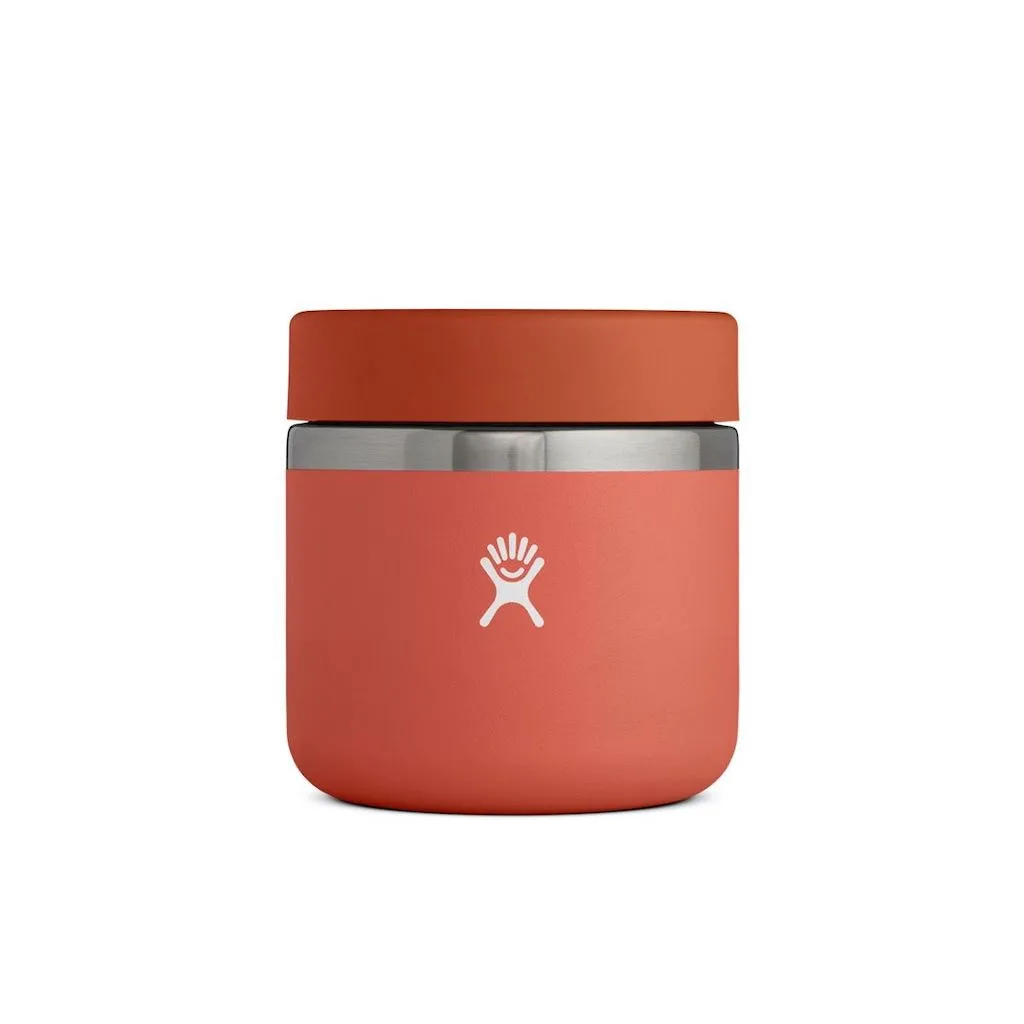 Emergency Bivy: Expect the Unexpected
This is one of those winter gifts for hikers that you hope will never get used.
The SOL Emergency Bivvy is basically a tiny emergency sleeping bag that can be used by hikers who become lost, disoriented, or injured on the trail.
It weighs a mere 3.5 ounces and packs down smaller than a 12 oz. soda can. It comes with a rescue whistle and tinder cord (for emergency fire starting).
It may not be the most sought-after gift for hikers, but it's an affordable way to make hiking in the winter safer.
Trekking Poles: Increase Balance and Stability on Icy Trails
Trekking poles offer so many benefits for hikers all through the year. They provide balance and stability while helping take weight off knees on downhill sections.
During the winter, this extra support is even more important, reducing fatigue, and keeping hikers safer on slippery trails.
We're not going to lie – these Black Diamond Trekking Poles are on the pricey side, but they are the highest-rated trekking poles at REI for a reason.
They are fully adjustable, feature comfortable cork grips (this is a must), and are extremely lightweight. They come with interchangeable tips and two sizes of baskets for hiking in the snow.
We are going into the 6th season of hiking with these and they are still going strong!
Snowshoes: Take Winter HIking to the Next Level
If you're buying a gift for a hiker that lives in a snowy climate and they don't already have a pair of snowshoes, this is an obvious gift and one that will be very well received.
The MSR Evo Snowshoes are lighter, smaller, and easier to get on and off than snowshoes of the past. They are the perfect vehicle for deep snow when hikers need something that floats and grips at the same time.
I bought these MSR snowshoes as a gift for my husband last year, and it was his favorite gift.
Winter Clothing: Practical Gifts for Hikers
Winter hiking requires a few choice pieces of clothing, specifically layers that are light, warm, and able to wick moisture. For this purpose, we almost always choose merino wool, which has all the qualities mentioned above, and it's anti-microbial so it doesn't smell funky. Here are some of our favorite clothing gifts for hikers who love winter.
Merino Neck Gaiter for Cold-Weather Sports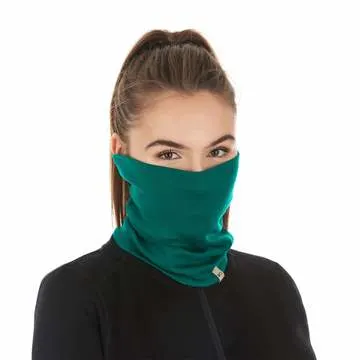 There is nothing like a soft merino neck gaiter for giving you all the warmth without the bulk.
This midweight neck gaiter from Minus33 can be worn as a traditional neck gaiter, a headband, or a face mask. It comes in a variety of fun colors and can be machine-washed and dried.
One size fits all, so you can feel confident giving this affordable gift to every hiker on your list.
Minus33 is a small manufacturer of merino wool clothing and products based in Ashland, New Hampshire.
Stio Pinion Down Sweater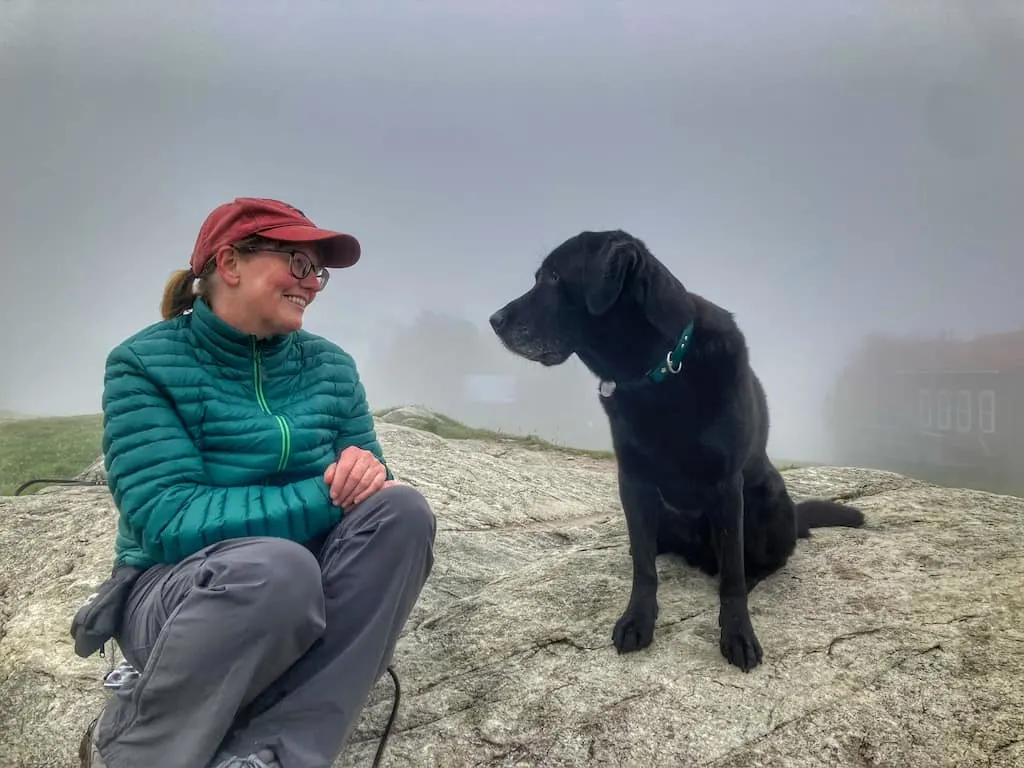 Want to make someone on your shopping list very happy? Gift them this lightweight down jacket from Stio, a small outdoor apparel company based in Jackson Hole, Wyoming.
The Stio Pinion is a lightly insulated technical layer that combines an abrasion-resistant Pertex® Quantum outer shell with responsibly sourced 800-fill HyperDRY™ water-repellent down.
I upgraded to this jacket last year, and I basically lived in it all winter. I can't stop singing its praises – the Stio Pinion sweater somehow manages to be incredibly warm while making you feel like you're wearing nothing.
Yes, this makes a great winter hiking gift for someone you really love, and if that someone just happens to be you, that's even better!
Darn Tough Vermont Socks for toasty toes
Darn Tough socks are made in Vermont, come with a lifetime warranty, and are incredibly warm for outdoor adventures.
I think merino wool socks are the perfect gift for hikers because it doesn't matter if your favorite hiker needs socks or not. They will always be appreciated, and they will always get used.
Darn Tough has lots of different types of socks for different activities from skiing and snowboarding to winter hiking. They offer free shipping if you order two or more pairs. And they are guaranteed for LIFE.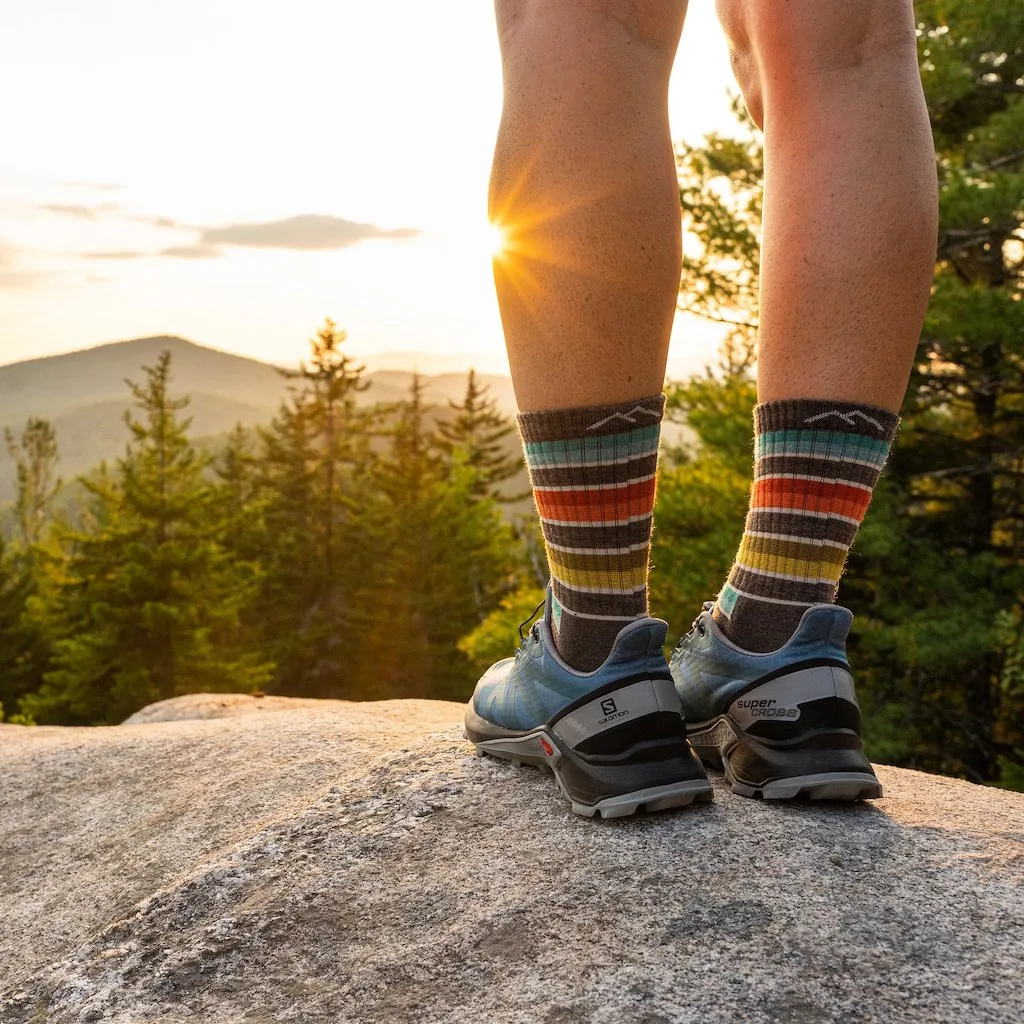 Merino Wool Base Layers in fun colors for Winter Hiking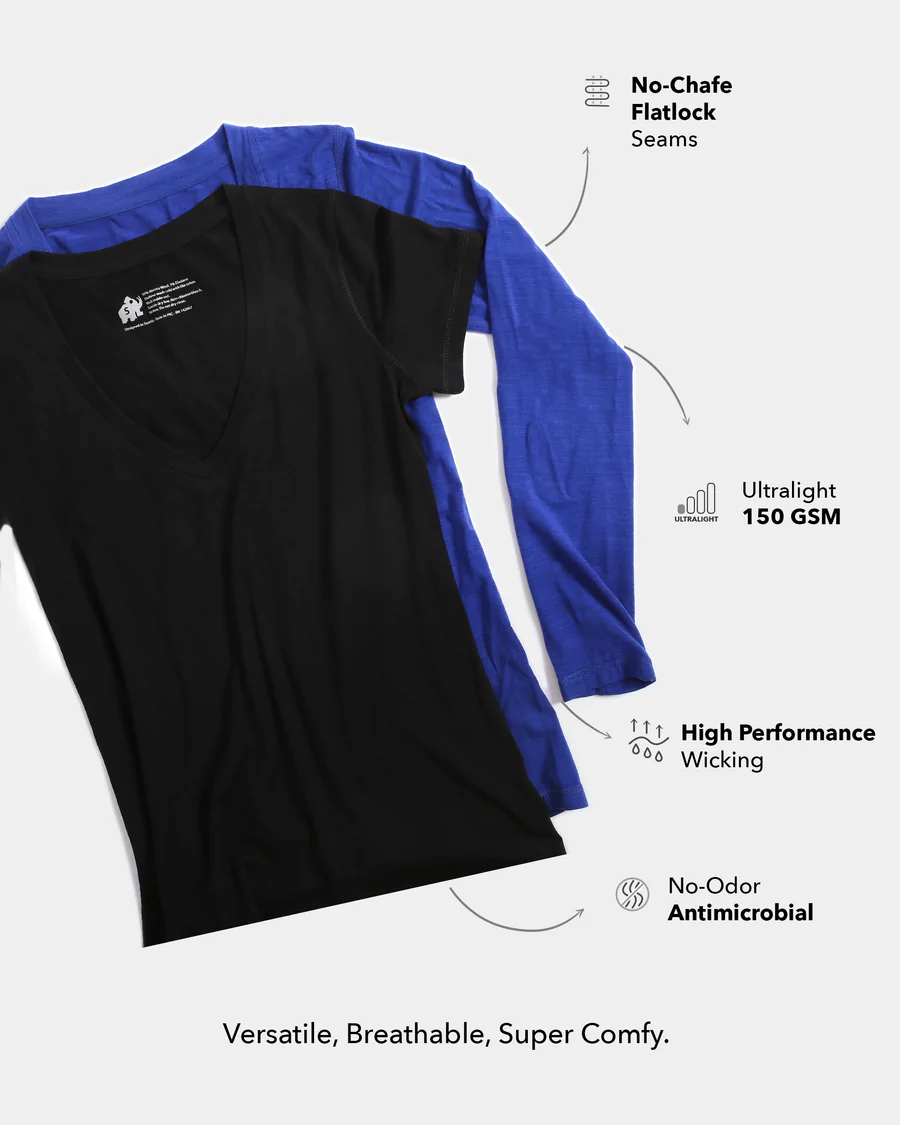 Merino base layers are a bit of a splurge, but they are worth the extra cost for so many reasons. Unlike synthetic layers, these merino layers by Woolly Clothing Co. don't smell.
They wick moisture away from your skin, keep you warm in the winter and cool in the summer, and remain fresh through multiple wearings without needing a wash.
Gift merino layers to your very favorite hikers, maybe even yourself! Woolly is is a small company based in Seattle that is committed to providing shoppers with ethically sourced wool from around the world.
Woolly merino layers are ultra-soft and more affordable than any we've tried to date. Use the code WELCOME15 for 15% off your first purchase.
A Cool New Beanie: An Easy Gift for Hikers Who Love Winter
Winter hats are like wool socks – you can never have too many, which means they make great gifts for winter lovers of all persuasions. And if you're looking for an amazing selection of beanies in all kinds of colors and patterns, you have to check out Turtle Fur.
Turtle Fur got its start in Vermont in 1982 and is still based here. Not only are they committed to environmental sustainability, but they also have a mission to make the outdoors more inclusive for everyone.
Stocking Stuffers: Little Gifts for Winter Hikers
The following little gifts are perfect for adding to care packages and stockings. They are small, affordable, and extremely useful for all of the winter hikers in your life.
---
Check out our gift guides for easy shopping!
Keep in touch! Follow us on social media!
Pin for Later?