Please check to make sure destinations are open to visitors before planning a trip and follow local guidelines. We earn a commission from affiliate links that may be included in this post.
Paddling the lakes and rivers of America's vast wilderness is one of life's greatest pleasures, whether you choose to do it in a kayak or a canoe. Not only is kayaking and canoeing a great way to get outside, but it also allows you to explore wild places that are inaccessible by car or foot.
If you've been bit by the paddling bug yourself or know people who have, you know that it can be an expensive hobby. And if you're looking for gifts for the kayaker or canoeist (or is it canoers?) in your life, you may feel like a massive dent in the wallet is unavoidable.
Finding the perfect gifts for kayakers and canoeists need not be painful or expensive. There are lots of little things that will make a day on the water a lot more fun. So, without further ado, here are the most awesome and affordable gifts for kayakers and canoeists, all under $50.
Affordable Gifts for Day Paddlers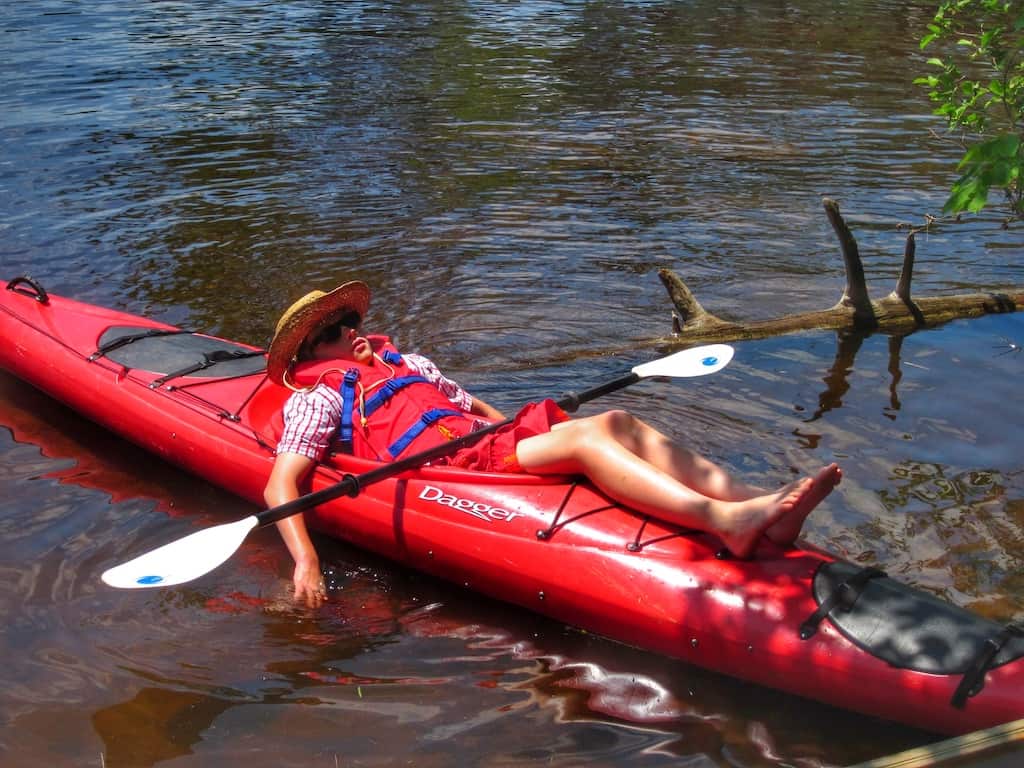 A day paddler is someone who spends a few hours to a full day out on the water, whether in a kayak or a canoe. For the most part, Eric and I fall into this category. The following affordable gifts for kayakers and canoeists are either things that we have and love, or items that we've put on our wish list for the upcoming paddling season.
Canoe Seat Stash Bag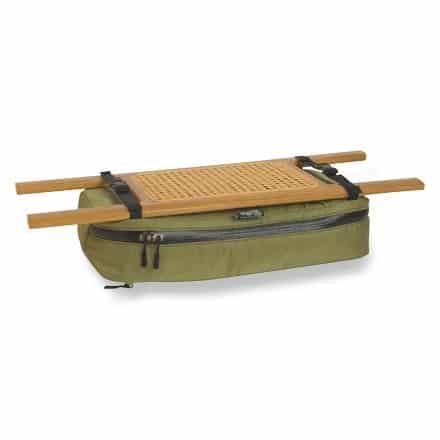 Keep your necessities exactly where you want them while paddling. This small under-seat bag by Granite Gear is the perfect stash pack for your map, sunglasses, phone, wallet, etc. Not only does it keep the gear you need most at hand, but it also keeps it out of the bilge water (a major plus).
The bag is water-resistant and easy to attach/detach with two buckles. It's great for portages because you can leave it strapped to the seat. Every canoe paddler on your list will appreciate this small, but useful bag.
Kayak Deck Compass
Every paddler should have a good compass and know how to use it. This deck compass by Seattle Sports secures to the deck of any kayak with perimeter deck rigging with adjustable nylon straps.
A rubber base prevents the compass from shifting during rough seas. The compass is graduated in five-degree increments for accurate bearings and is useful for day tripping and long trips. This is a useful, affordable gift for kayakers who have everything.
Reef-Safe Sunscreen
There is a lot of conversation and debate happening around the impact of sunscreen on coral reefs, and no matter where you choose to paddle your canoe or kayak, it's important to consider the impact your sunscreen might have on living organisms in the water. Sun Bum Mineral SPF 50 sunscreen lotion offers broad-spectrum protection, while still feeling lightweight.
Most importantly, Sun Bum products do not contain Oxybenzone or Octinoxate, two chemicals that have been known to damage coral reefs. This awesome sunscreen is also vegan, hypoallergenic, and cruelty-free, so you can feel good about gifting it.
A Discovery View Dry Bag
As most paddlers will tell you, you can never have too many dry bags. We put 100% confidence in dry bags by SealLine, and the Discovery View Dry Bags are awesome because they protect your gear and give you a good view of what's inside.
These bags are durable, 100% waterproof, and includes a PurgeAir™ waterproof valve to help compress the bag further once sealed. If you're not sure what to get your favorite kayaker or canoeist, you can't go wrong with a dry bag. We use all sizes, but find the 20L bag great for long days on the water.
Rugged Lunch Cooler for Two
Have you noticed how crazy technical and expensive coolers are these days? For a day on the water, you won't need something too fancy, but having a cooler with a tight lid latch and good insulation is a must.
The Stanley 7qt Adventure Cooler has enough room for lunch and drinks for two people, and it is rugged and tough enough for lots of outdoor adventures. It's easy to clean and comes with an external bungee cord so you can easily tie it down in the boat.
Quick-Dry Pack Towels
Regular towels are great for a day at the beach, but when you're spending all day out and about on the water, you want something that dries quickly and packs down small. The PackTowl fits in even the smallest pack and the microfiber blend absorbs four-times its weight in water.
The PackTowl includes a special antimicrobial treatment to reduce odors and folds into its own travel pouch for storage. Not only is the PackTowl a great gift for kayakers, but it's also awesome for travelers and backpackers.
Waterproof Phone Case
Sure you can keep your phone in your dry bag, but if you want to be able to take photos, track miles, or use it for other things during your paddle, it's nice to have a dedicated phone case.
The Seattle Sports E-Merse R/S Original X-Large waterproof case features a double-closure system for ultimate protection and is submersible to 10 feet. A clear window allows you to use your device's touch screen and buttons through the case. It also comes with a breakaway lanyard so you can wear it around your neck while paddling.
Affordable Gifts for Kayak and Canoe Campers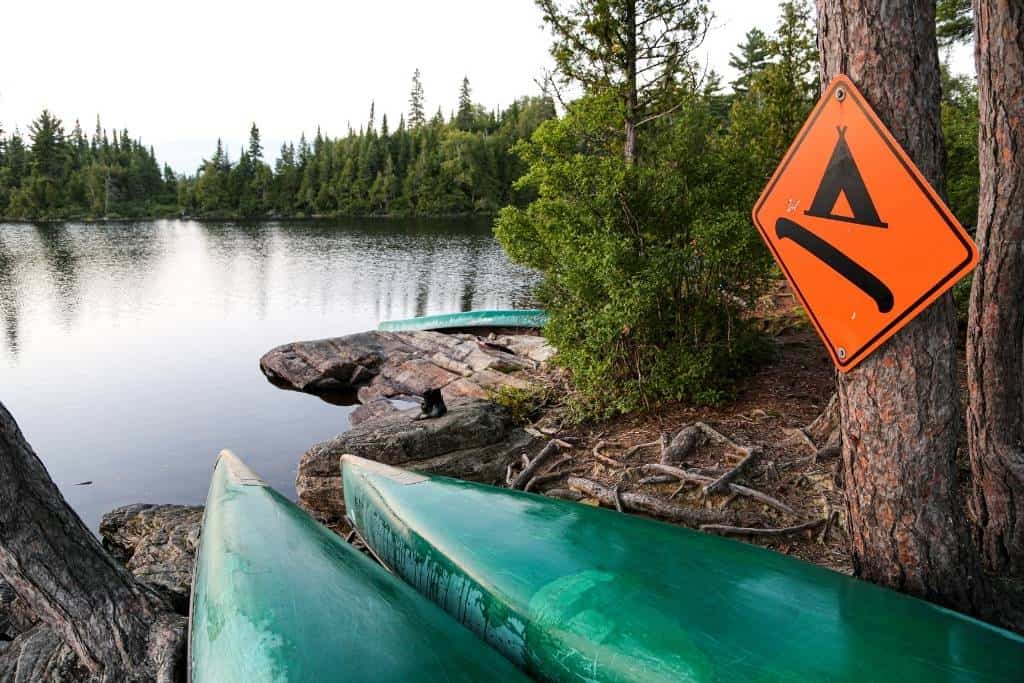 Paddlers who venture out on multi-day trips can benefit from all of the gear mentioned above, but the gear listed below is specifically for kayak and canoe campers on your gift list.
Packable Camp Chair
Regular camp chairs are too heavy and bulky to bring along on a canoe camping trip, but you want to have somewhere to relax by the fire without sitting on the hard ground. These lightweight, abrasion-resistant REI Co-op Flash Trail Seats transform any spot into the perfect place to sit back and relax.
You can use them while paddling a canoe and again after setting up camp. They weigh just 1.5 pounds and rolled up, they're not much bigger than a water bottle!
A Lightweight Hammock
A hammock is such a lightweight and versatile piece of gear! When canoe camping, you can choose to sleep in a hammock system instead of a tent, or you can simply bring a hammock along for those relaxing afternoons at your campsite.
The SingleNest Hammock by ENO is super packable and light. We've had ours for more than 10 years! Best $50 we've ever spent, as it's great for the backyard, backpacking, and paddling. in the Northeast.
Gravity Bag Water Filter
Weighing just 5.7 ounces, the LifeStraw Flex Gravity Bag with Filter is a must-have piece of camping equipment for canoeing or kayaking. The 2-stage filter removes 99.999999% of bacteria and 99.999% of parasites and microplastics to help you avoid waterborne illness
The filter has lifetime of 2,000 liters of use, and the carbon capsule filters up to 100 liters. The slow-drip filter is best used at the end of the day when you can hang it from a tree and let gravity do the work.
Camping Mugs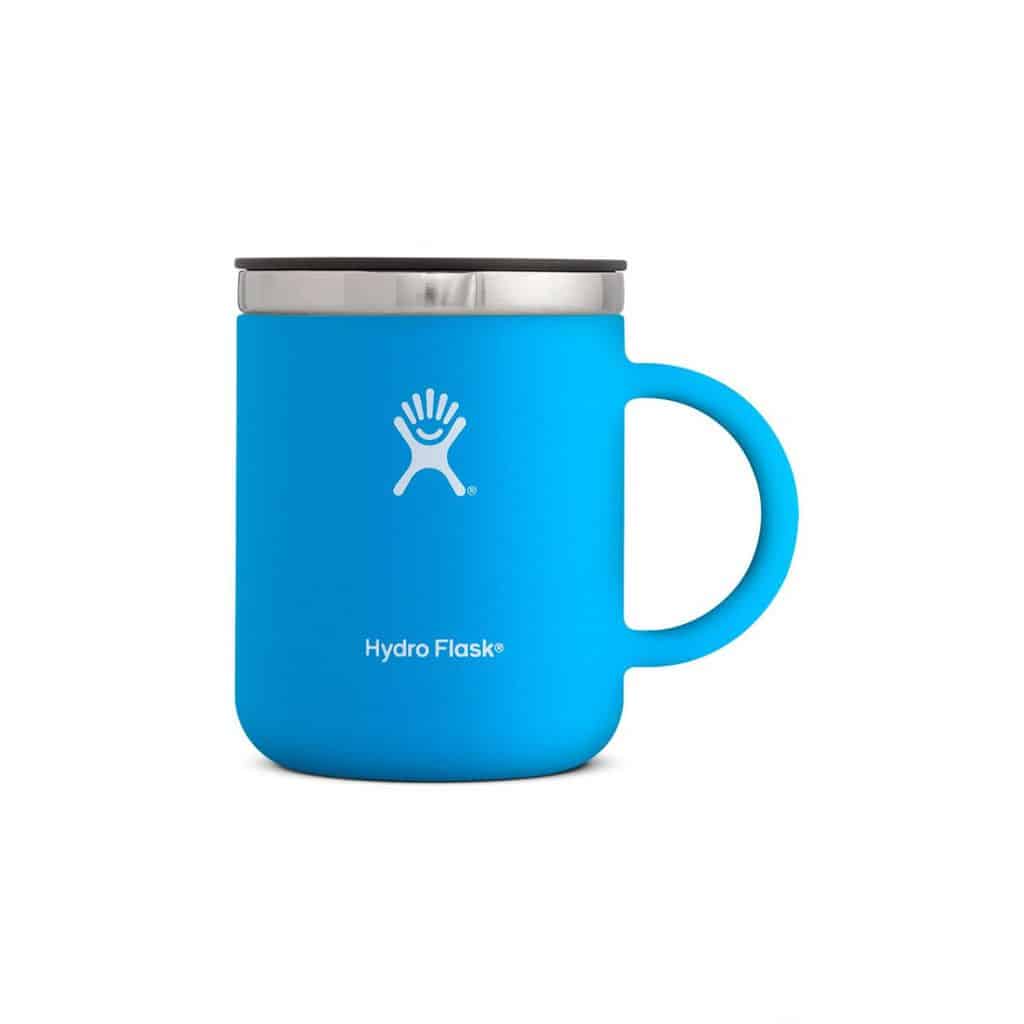 Everyone can appreciate a good quality camping mug that keeps your coffee hot while you watch the sun rise over the lake, right?
This 12 oz. Insulated Coffee Mug from Hydro Flask has been my favorite for many years. It stays home when I go backpacking because it's not incredibly lightweight, but it always comes canoe camping with me. This one is like a regular mug with a lid that sits on the top, but Hydro Flask makes spill-proof mugs as well. Want more camping mug ideas? We wrote about our favorite camping mugs earlier this year!
Solar Phone Charger
Most people take their phones with them everywhere, including into the backcountry. A solar charger and power bank makes a great gift for paddlers, but also for hikers and campers.
This POWOBEST Solar Phone Charger includes three solar panels. It will fully charge in seven hours, after which it can recharge your phone between four and six times, depending on the brand. It works via a USB port or wireless charging if your phone is compatible. And it's water-resistant.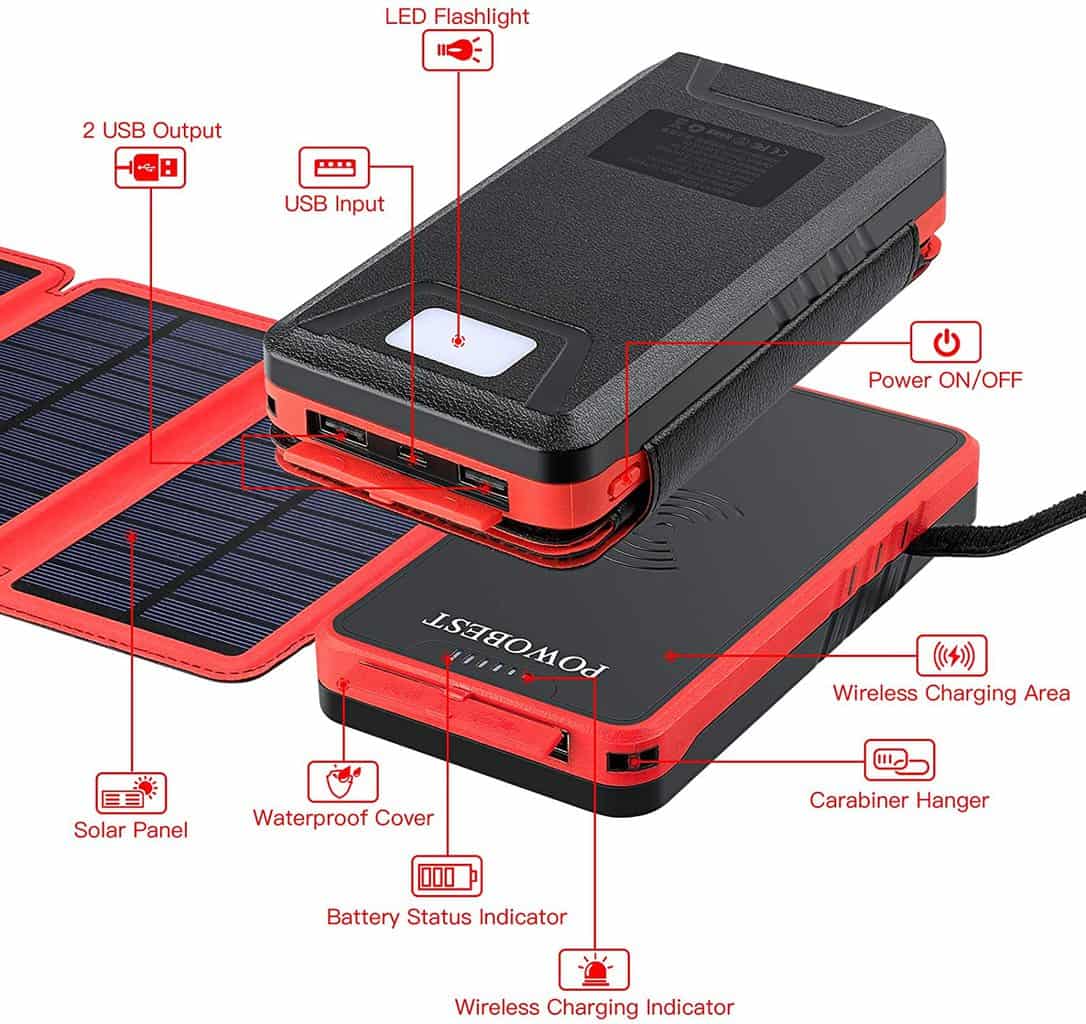 ---
Want to more awesome gift ideas for the outdoor adventurer in your life? Check out these posts:
---
Pin for Later?