Looking for the best and most unique camping gifts for all the outdoor lovers in your life? Our 2023 collection of the best camping gifts includes items we've come to rely on for all of our camping adventures, as well as a few items that are on our wish list for the coming year.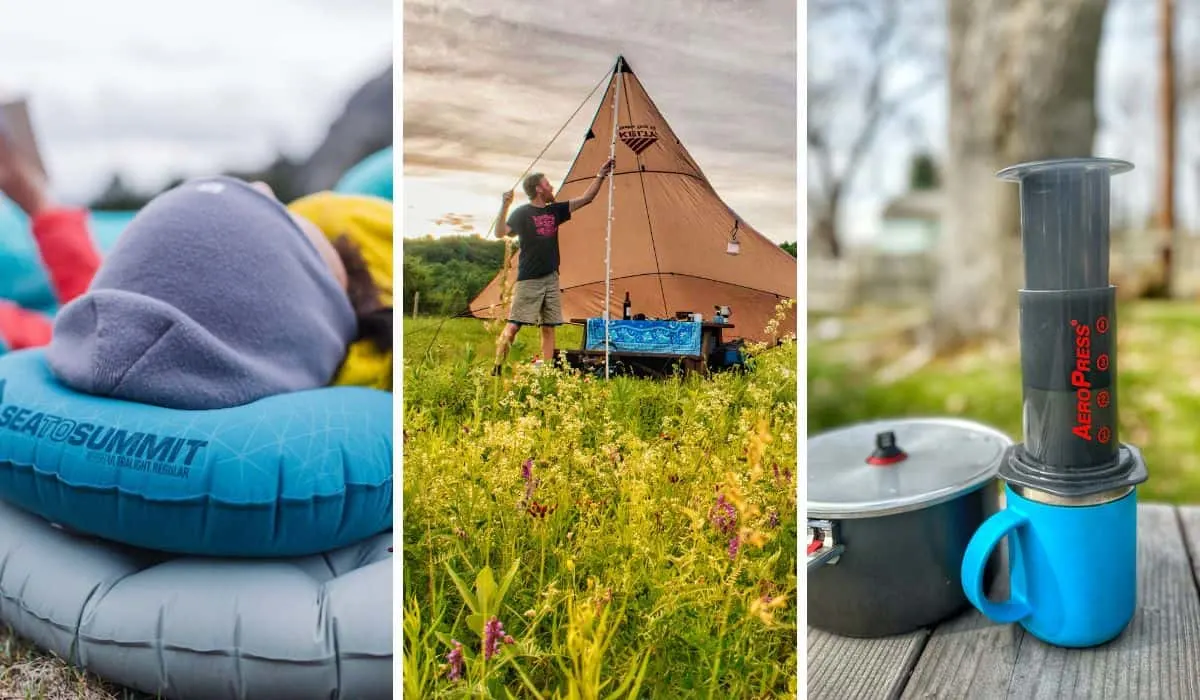 Check out our recommendations to find the best gifts at every price point, perfect for seasoned campers or those who are just starting out and learning to explore. the great outdoors.
Best of the Best: Camping Gifts for Your Favorite People
If you've had enough of the research and indecisiveness, and just want to buy something your favorite camper will love, try one of these:
$ Good To-Go Backpacking Meals: These are the best dehydrated backpacking meals we've ever tasted, and there are lots options for vegetarians, meat-eaters, and pescatarians too!
$$: Primus CampFire Cutting Set: This is one of our camping gift standbys for gifting to friends and families who love the outdoors. It's useful for road trips and picnics too!
$$$: BioLite FirePit+: For campfires and camp cooking just about anywhere, this little fire pit is a game changer, and a coveted gift in every season.
Best Camping Gifts for 2023: Car Camping
We are huge fans of car camping — not actually sleeping in our car, which is much too tiny, but driving to a campsite and setting up camp next to our car. These camping gifts are ideal for car camping. Scroll down to see our top gift suggestions for outdoor lovers who like to hike to their campsite.
National Park Pass: For Camping on Federal Land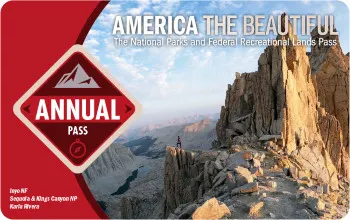 For the camper that already has all the gear, give them access to more than 2,000 recreation areas managed by six federal agencies, including entrance to every single national parks in the United States.
This is the perfect gift card for any outdoor enthusiast, and when you're not sure what to get, you can't go wrong with an annual pass from the National Park Service!
Buy your pass at your nearest national park, or order one from REI, which will donate 10% of the proceeds to the National Forest Foundation, U.S. Endowment for Forestry & Communities, Conservation Alliance, Trust for Public Lands, and the Outdoor Alliance.
---
Klean Kanteen Water Bottle: You Can Never Have Too Many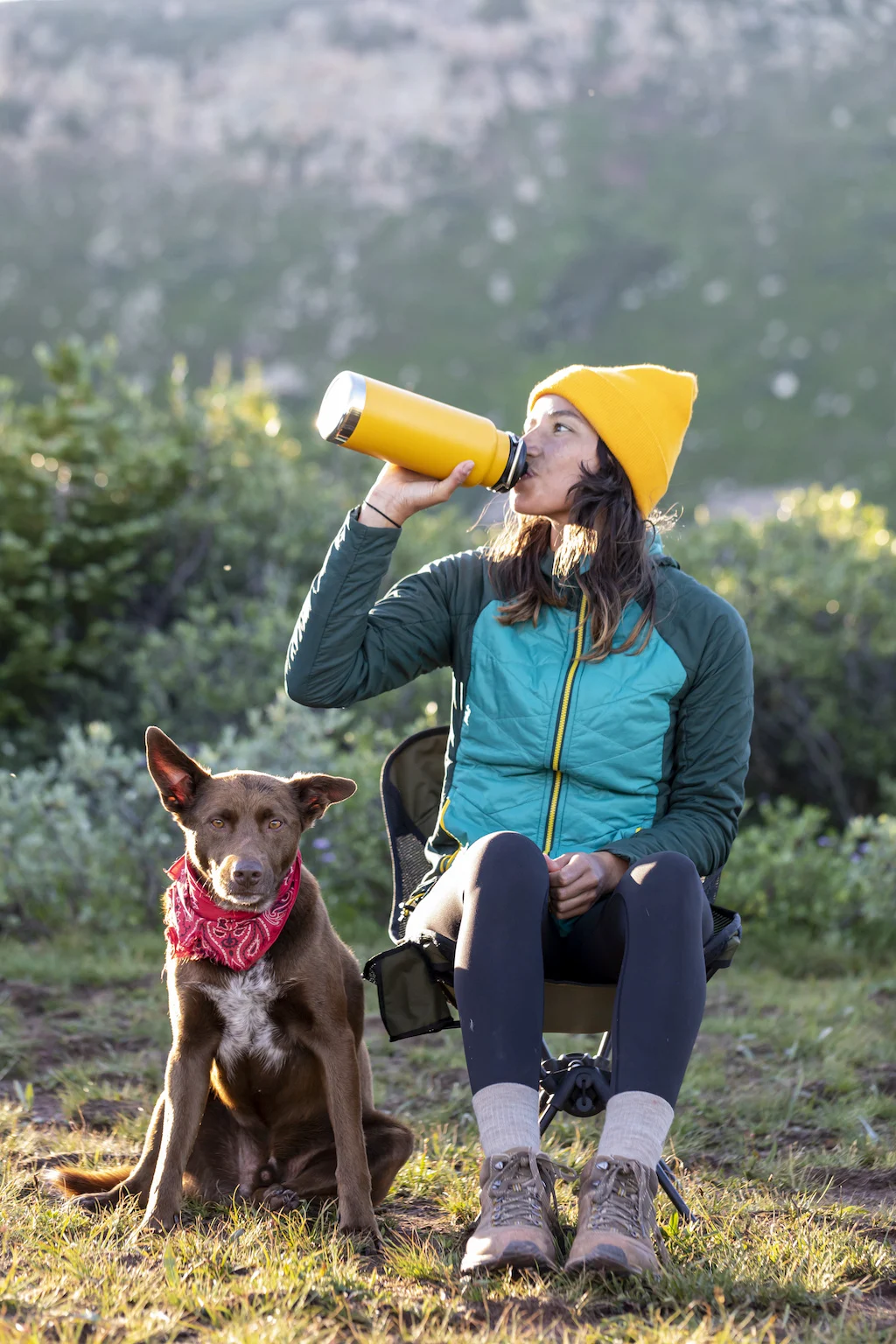 You can never have too many water bottles when camping, right?
These Klean Kanteen bottles come in a variety of styles and colors and they make the perfect camping gift when you're not sure what the recipient already has in their gear bin.
The insulated bottles are especially useful for keeping cold water cold on summer camping trips, or for packing hot tea when the weather is chilly.
Klean Kanteen is a certified B Corporation and donates 1% of its profits to support environmental organizations (4.1 million dollars to date).
---
Primus CampFire Cutting Set: For Campers Who Love to Cook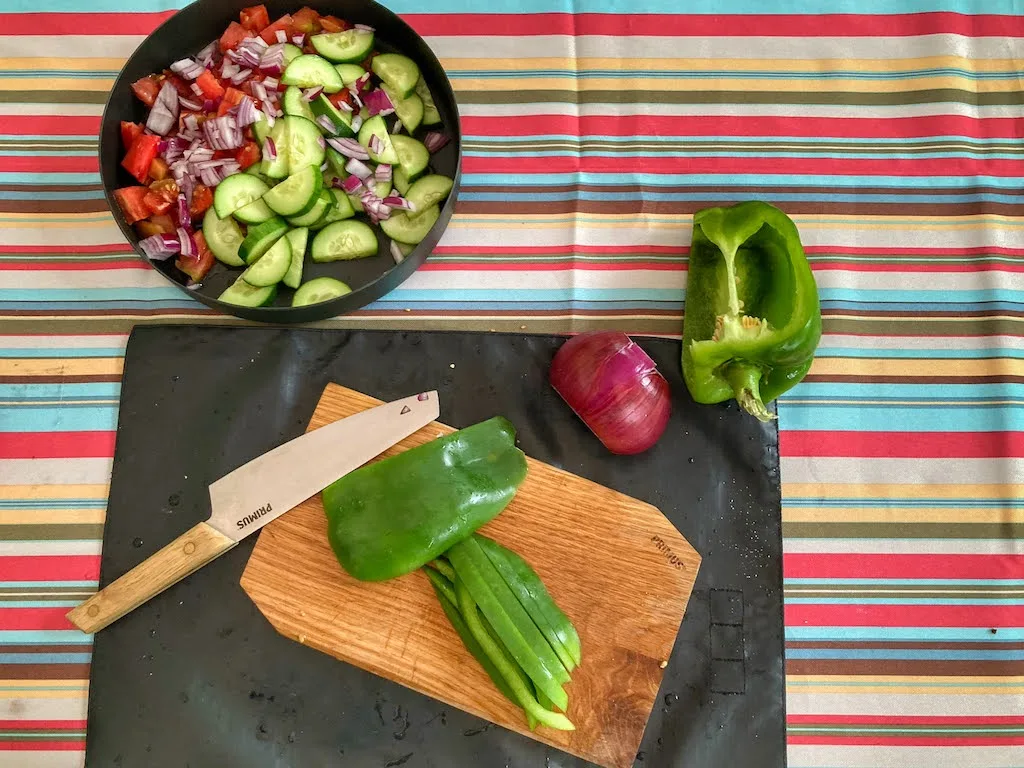 We will forever be singing the praises of this little cutting set from Primus. The knife stays sharp enough to cut bread and tomatoes, and it comes with a handy waterproof wrap that keeps everything together.
The CampFire set is one of the camping gifts that we give all of the new campers in the family, and that we remember to bring on every single camping trip, road trip, or afternoon picnic.
The North Face Dolomite One Duo Sleeping Bag: Best Camping Gift for Couples

This ingenious double sleeping bag from The North Face comes with interchangeable layers that you can swap out or in depending on the weather, and it's one of the best camping gifts for the couples on your list, especially if they are new to camping and are looking for a versatile bag.
The different layers can be combined to sleep comfortably at 15 to 50 degrees Fahrenheit, and they can be zipped apart and used as a sleeping bag for one person. This is such a versatile set-up for car camping — all the layers combined to weigh in at 8 lbs. 13 oz., and the wraparound zipper opens the bag fully so that it lays flat.
---
AeroPress Coffee Maker: The Best Gift for Coffee Lovers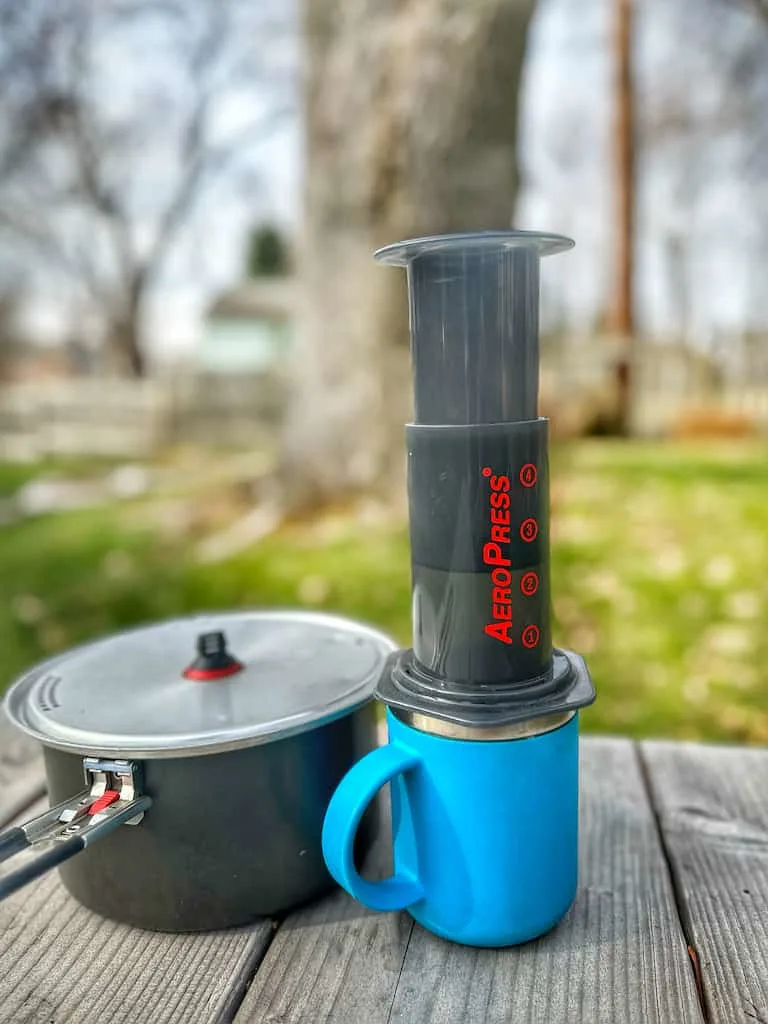 For campers who miss the taste of robust French press coffee when adventuring, there's the AeroPress and AeroPress Go coffee maker.
I have the AeroPress original coffee maker, and it has changed my mornings for the better. Not only do I bring this little gadget on every single camping trip, but I bring it on road trips, to hotels, and even throw it in my carryon when I fly.
The AeroPress comes with tiny paper filters that remove all the grit. It brews 1 to 3 cups of coffee in a minute (I think it works better to brew a single cup at a time). Cold brew takes 3 minutes.
100 paper filters are included. The two models are basically the same, but the AeroPress Go comes with a mug that doubles as a carrying case.
---
Kelty Camping Tarp: Essential for Camping in the Rain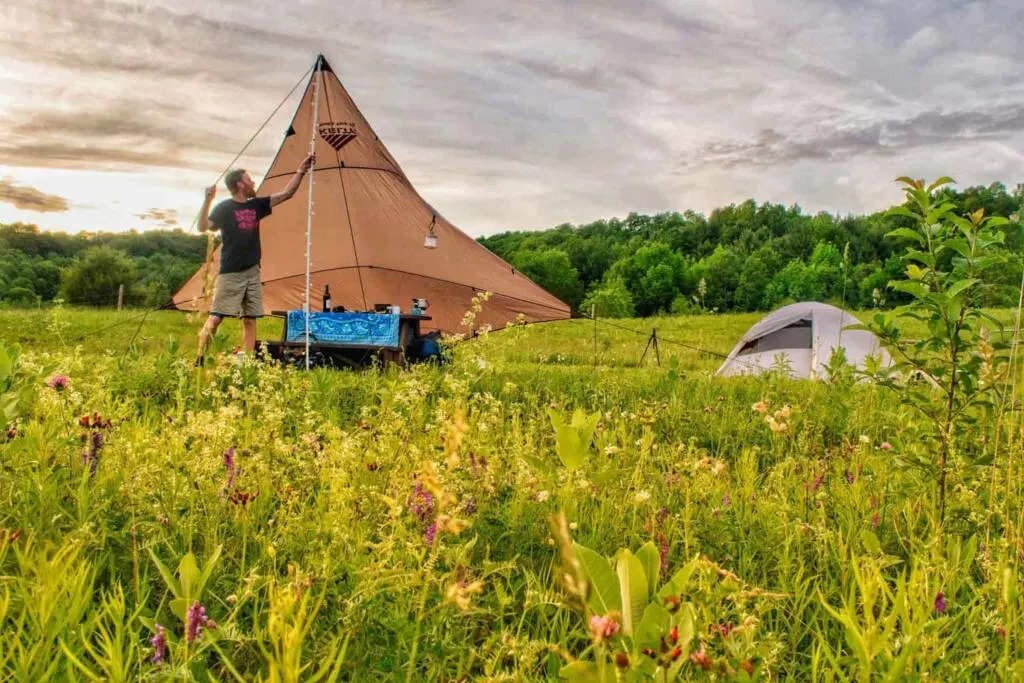 Nasty weather is an inevitable part of the camping lifestyle, and no matter the location, campers need a dry and protected spot for cooking meals and hanging out when it rains. For campers on the east coast, rain is often guaranteed, but in the southwest and Great Plains, campers will want this tarp for shade.
Noah's Tarp from Kelty is relatively lightweight and doesn't take up a huge amount of room in our little car.
I doubt we would take it this tarp backpacking, but we use it for canoe trips and camping road trips. We've been using the Kelty Noah's Tarp for 10 years and it's held up extremely well, even in very wet conditions.
A note about set-up: The link above is for the tarp only, which we often set up between two trees, but sometimes poles are required, and these are not included. Here are a set of affordable tarp poles for use when trees are not an option.
Helinox Sunset Camp Chairs: The Most Comfy Camp Chairs
I've got a pretty big beef with most camping chairs, which are terribly uncomfortable and never seem to last more than a single camping season. The Helinox Sunset Chair is a ultra-portable, high-backed camp chair that comes with a five-year warranty, and will last far longer than that it's taken care of.
This sturdy, foldable chair weighs just 3.5 pounds and takes up hardly any room in the car. The only downside is that campers will be bickering over who gets the Sunset Chair when it's time to make the s'mores. Not a bad problem to have! This is a great camping gift for anyone who appreciates down time at the campsite.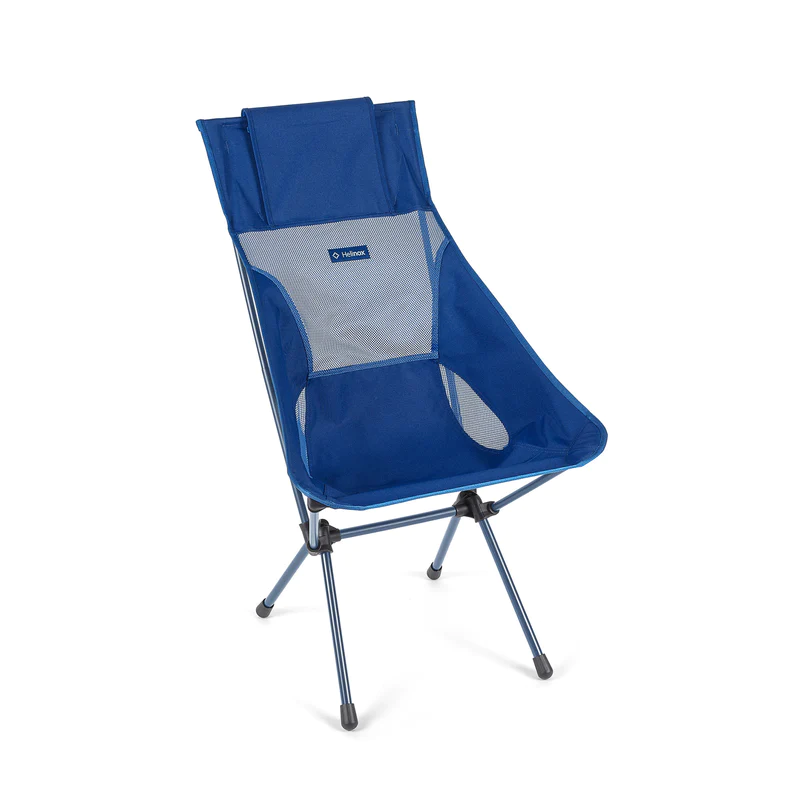 ---
EcoFlow Portable Power Station and Solar Panels: For Long-Term Campers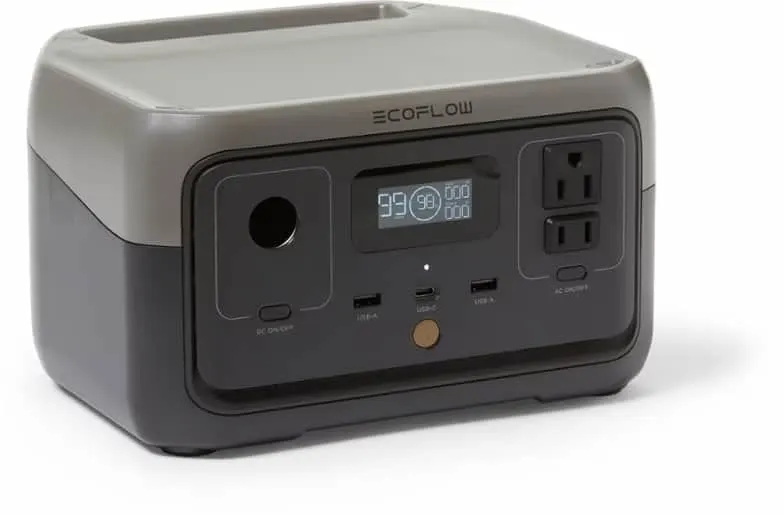 The EcoFlow RIVER 2 Portable Power Station is the perfect camping gift for anyone who wants to go off grid when they escape into the woods. It easily keeps most electronics charged on camping trips, including cameras, phones, and laptops. With an output of up to 300W (600W with X-Boost mode), plus four ways to charge, this is a versatile piece of equipment for van lifers, digital nomads, or campers that have to stay connected when they travel.
Throw in the EcoFlow 110W Solar Panel to keep the power station running, and your favorite campers may stay off-grid forever!
---
BioLite FirePit+: For Easy Campfires Anywhere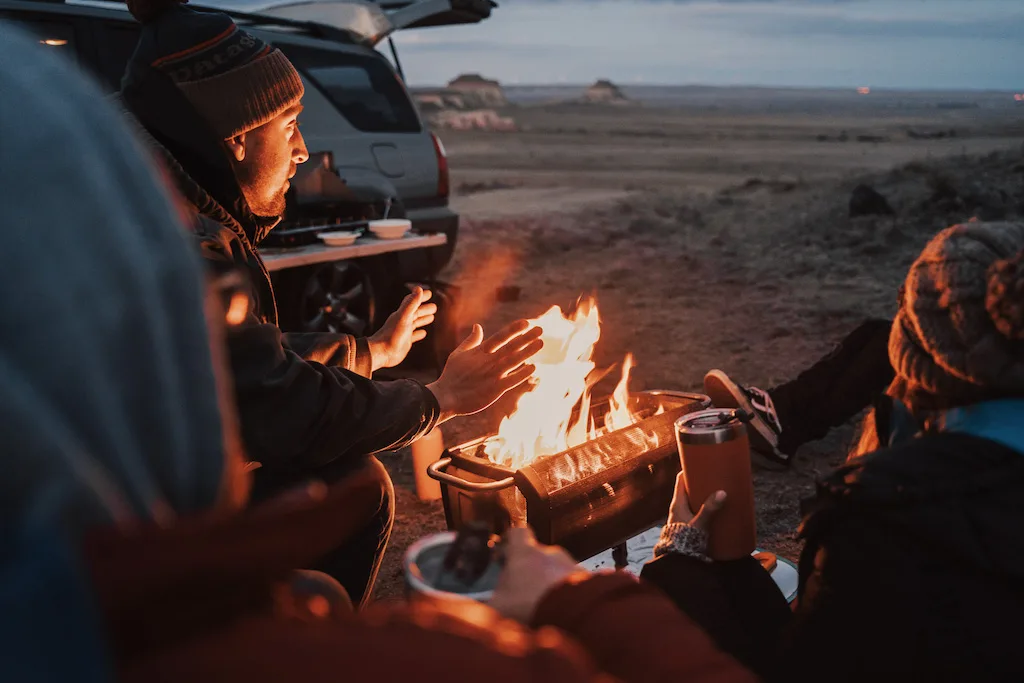 From the backyard to the beach and beyond, the BioLite FirePit+ is a portable, smokeless fire pit that can be used with charcoal or wood and doubles as a camp stove. The FirePit+ comes uses 31 internal jets and four fan speeds so campers can easily control the size of the fire for cooking or just hanging out. A rechargeable power pack will easily run the fan for 30 hours.
X-Ray mesh sides mean that the campfire can be viewed from all sides, and portable legs make the FirePit+ extremely portable.
BioLite is proudly Climate Neutral Certified and works to empower people and protect the planet through access to renewable energy. The FirePit+ is sure to be one of the most talked about camping gifts of 2023.
---
JBL Charge 5 Portable Speaker: For Campfire Shenanigans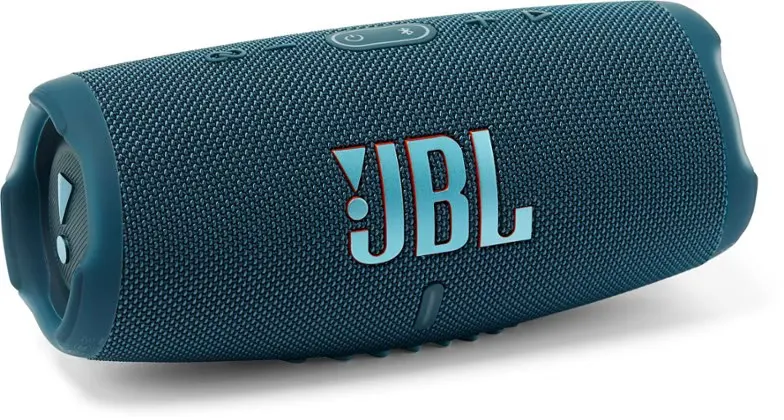 Not every camper wants peace and quiet on their adventures, and while I know that music at campgrounds can be controversial, I also appreciate being able to listen to my favorite podcast (quietly) when I'm cooking up camp grub for my family, and I know I'm not the only one.
The JBL Charge 5 is rugged enough to withstand anything the outdoors throws at it, including downpours, sand, and dirt. With a separate tweeter and dual pumping bass radiators, this little speaker delivers big audio when needed, and crisp, clear sound no matter how high or low the volume. And with 20 hours of playtime on a single charge, it's the perfect speaker for weekend camping trips.
---
Cast Iron Dutch Oven: For Campfire Gourmets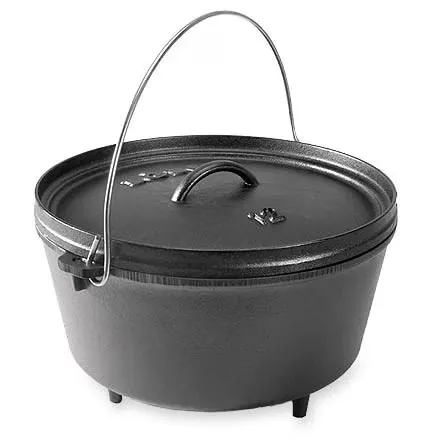 I'll be the first to admit that Dutch oven cooking over a campfire is not my strong suit, but I think 2024 will be my year, because this 8-quart Dutch Oven from Lodge is on my wishlist! I've seen so many great Dutch overn camping recipes over the years, but haven't quite had the nerve to dive in until now.
Dutch oven cooking is wonderful when cooking for a large family of campers, enabling the cook to load up the pot, secure the lid, and sprinkle coals on top for even cooking that nobody has to think much about.
This is all me theorizing about the benefits of Dutch oven cooking, but it's the camping dream, and this sweet piece of kitchen gear would make a fantastic gift for camping families.
---
Best Camping Gifts for 2023: Backpacking
While backpacking and car camping both involve sleeping outdoors, they are two different beasts that require different types of gear. Theoretically, car campers can bring everything but the kitchen sink on a camping trip, as they're only limited by the size of the vehicle.
As the name suggests, backpackers are carrying all of their gear, sometimes for miles up a mountain, to their campsite. They're hard core about both hiking and camping, and they need special gear. Here are some fantastic camping gift ideas for backpackers, all of which I can personally recommend.
Camp Kitchen Clean-Up Kit: For the Tidy Campers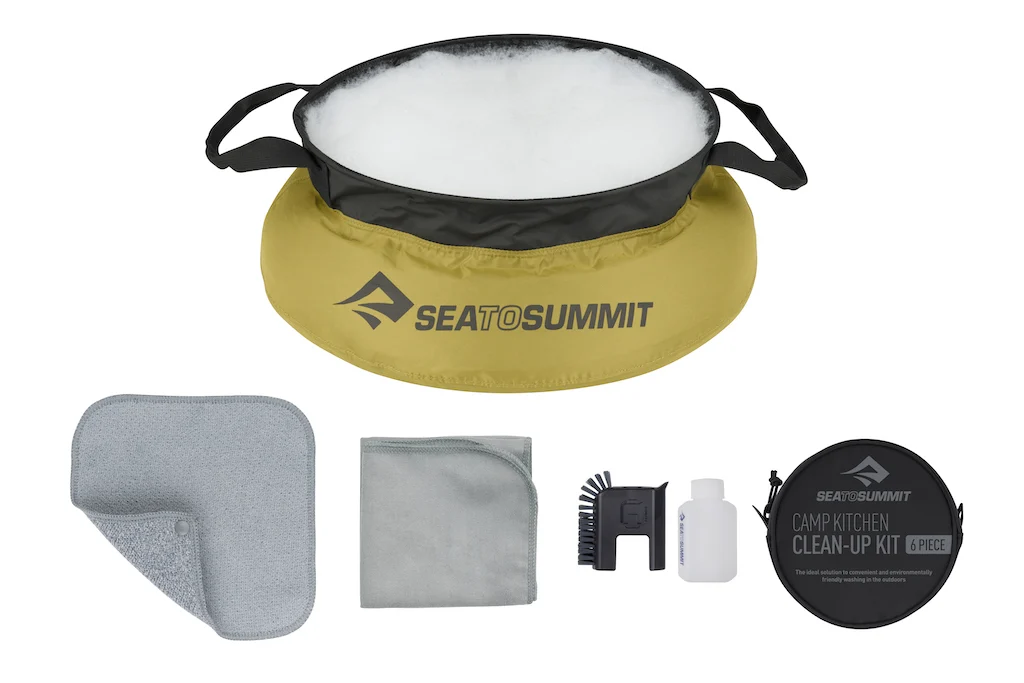 While a clean-up kit for the camp kitchen may not sound like the most romantic of camping gifts anything that makes tidying up after a long day of hiking will be very much appreciated by all the backpackers on your list.
The Sea to Summit Camp Kitchen Clean-Up Kit includes an ultralight (and ultra packable) sink, a microfiber washcloth and towel, a tiny pot scrubber, and biodegradable camp soap. This is a fantastic addition to any backpacking kitchen set up, and we use ours for car camping as well.
---
Woolly Base Layers: The Best Layers for All Types of Campers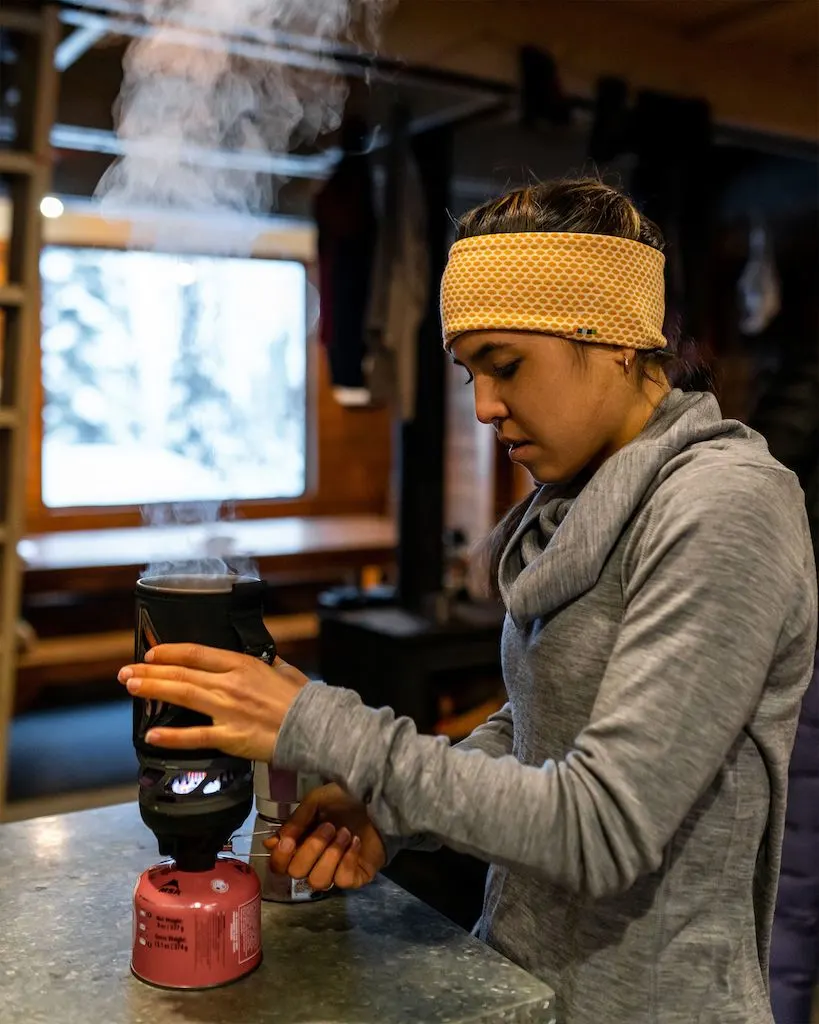 Merino wool is a miracle fabric — keeping campers toasty in winter and cool in the summer. Not only does it wick away moisture, but it's naturally antimicrobial so it doesn't stink like polyester.
Yes, Merino base layers are more expensive than their polyester counterparts, but these layers from Woolly Clothing Co. are the softest and most affordable that I've found to date.
Modern Merino clothing has come a long way since the days of stocking up at the Army-Navy surplus store. They are machine washable and dryable and can be laundered without shrinking.
Woolly Clothing Co. is based in Seattle and offers free shipping on all orders.
---
Titanium Coffee Mug: Lightweight Mug for Backpackers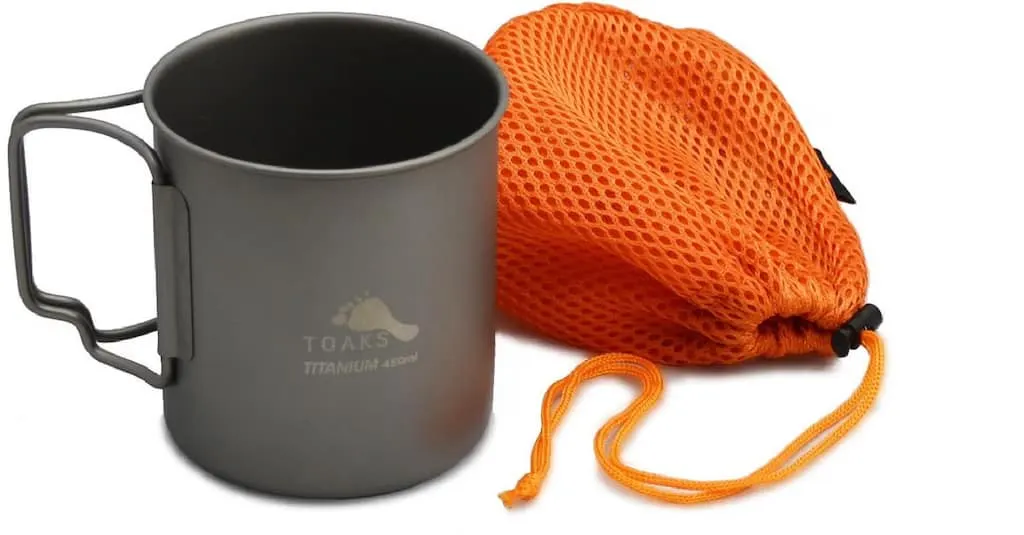 At 2.7 ounces, this titanium mug from TOAKS is the perfect ultralight camping mug for everyone on your list. Titanium is coveted by backpackers because it's so light and doesn't give food or beverages that metallic aftertaste.
Ounce and millimeter marks on the side make it easy to measure water for all those dehydrated meals, and as far as titanium kitchen gear goes, this mug is super affordable at just under $20.
Fill it with a bag of hot cocoa mix, for an easy, affordable gift for your favorite outdoor enthusiast!
Sea to Summit Flame Down Sleeping Bag: For Ultralight Summer Camping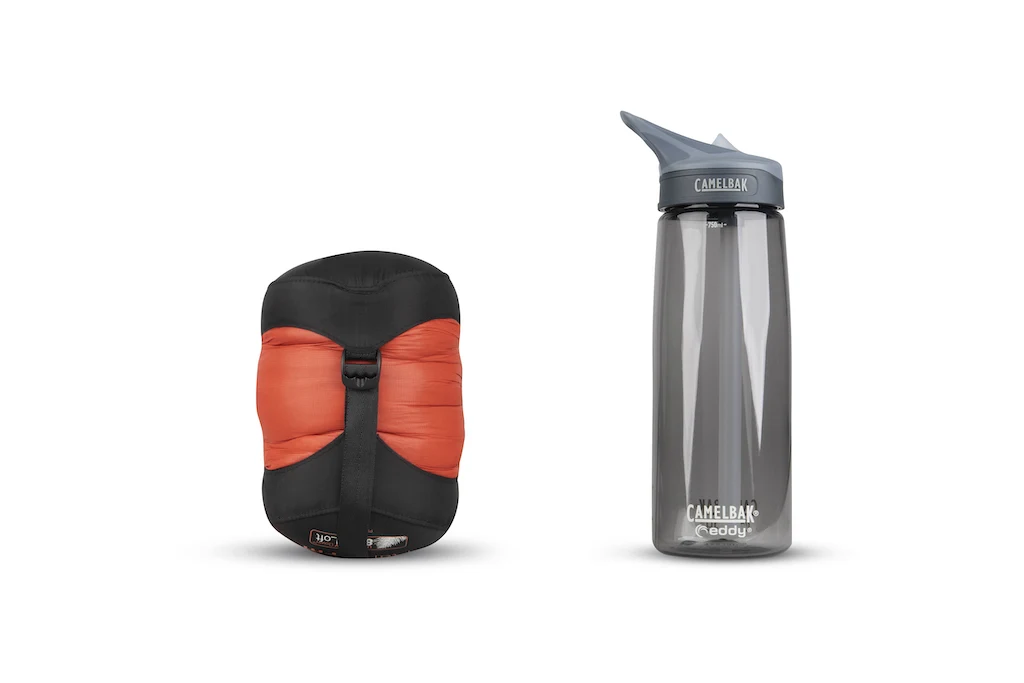 The Flame Down Sleeping Bag from Sea to Summit is the lightest, most comfortable sleeping bag for warm summer nights on the trail or at the campground. This women-specific bag is the smallest and lightest that I've ever had the pleasure of carrying on my back.
The Flame is narrower in the shoulders and wider in the hips and knees so you don't feel all claustrophobic when sleeping in it (or is that just me?). You can roll over and stretch out inside the bag without taking it for a ride off your mat.
It's filled with 850+ Loft Ultra-Dry down for supreme warmth without the weight, and it is Responsible Down Standard (RDS) certified. This is an exceptional summer bag for every ultralight camper on your list.
---
Ether Light XT Insulated Air Sleeping Mat: Comfort for Ultralight Backpackers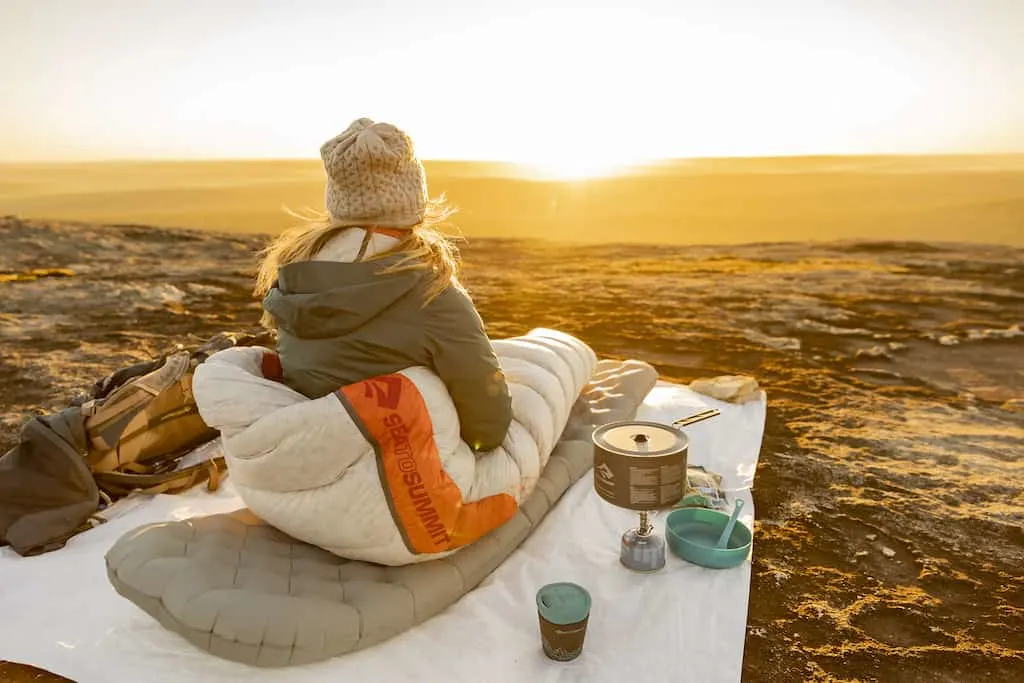 Elevate the ultralight camping experience with the Ether Light XT Insulated Mat from Sea to Summit. Weighing just over 17 ounces, this tiny bag inflates to four inches thick with an R-Value of 3.2 for use in three seasons. The Ether comes in a variety of sizes, as well as a version made specifically for women (with additional Thermolite® insulation).
This is hands-down the most comfortable ultralight sleeping pad I've had the pleasure of sleeping on. Not only is it lighter and quieter than a traditional air mat, but it's also incredibly durable and inflates quickly using the supplied Airstream Pump that doubles as a stuff sack. I'm still in the early stages of testing out this pad, but envision it becoming my go-to pad for summer camping in the backcountry.
---
Good To-Go Backpacking Meals: Dehydrated Meals, Elevated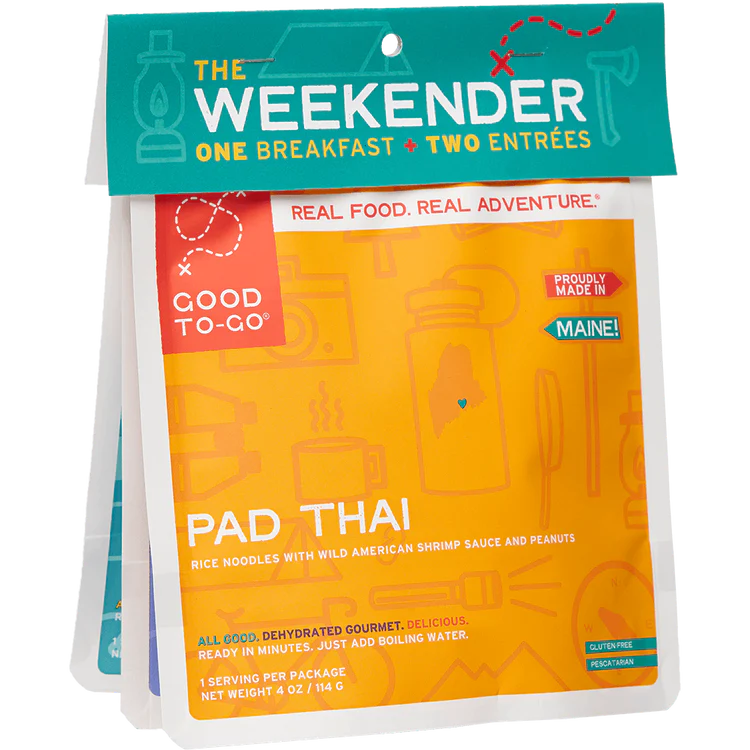 We've done our fair share of outdoor cooking and have found most dehydrated prepackaged meals to be mediocre at best.
That is until we discovered Good To-Go dehydrated meals. These tasty, prepackaged meals are made in Maine and have been created with something to suit all diets, including vegetarian, pescatarian, and vegan.
These tasty backpacking meals are the perfect camping gift for backpackers or car campers who don't want to deal with cooking from scratch. Simply boil water, pour it into the meal packet, wait a few minutes, and enjoy!
We have favorites too if you're not sure where to start – the Mushroom Risotto is divine – I wouldn't hesitate to make and eat it at home, and it's probably the best dehydrated meal I've tried to date.
The Pad Thai is awesome too and it's made with wild American shrimp.
Aeros Premium Pillow: Worth its Weight in Comfort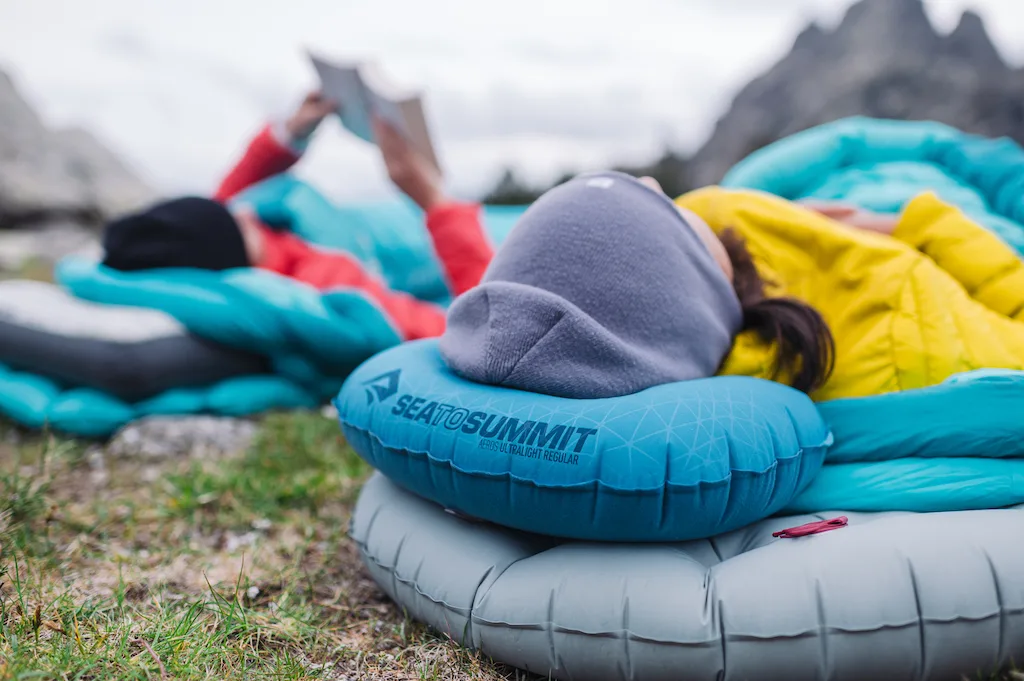 The teeny-tiny Aeros Premium Pillow by Sea to Summit packs down to fit in the palm of your hand and weighs just 2.8 ounces.
Unlike other inflatable pillows, this one is super soft on the outside, thanks to brushed polyester knit and a scalloped bottom edge that centers the pillow around your shoulders. We have a bunch of inflatable camp/travel pillows, but this is the one we fight over!
I find the Aeros Premium Pillow most comfortable when it is just a little under-inflated. It's perfect for tent camping as well as car and airplane travel, and it makes an ideal, lightweight, affordable camping gift for anyone who wants to add a little bit of comfort to their outdoor lifestyle.
---
Check out all of our gift guides!
Follow us on social media for more outdoor inspiration!
Pin for Later?