Let's face it. Getting outside is just harder in the winter, and when you're hiking with kids in cold weather, the secret is to be over-prepared. Just like packing a diaper bag for your babes, your winter daypack for hiking will include all the necessities, and a few nonessentials to make life a bit more fun for everyone.
Your daypack essentials can live right in your backpack so that you're always ready for an impromptu afternoon outside, and your winter daypack doesn't have to be used exclusively for hiking. Take it with you when you go sledding, snowshoeing, or cross-country skiing. You never know when you'll need your daypack essentials, especially in the winter.
You should carry a small backpack with all the necessities listed below. I also recommend that your kids carry their own daypacks to lighten your load and to get them used to the responsibility of carrying necessary supplies.
What is the Difference Between a Backpack and a Daypack?
A daypack is a type of backpack that is designed for short hiking trips lasting less than a day, hence the name. They are smaller than backpacks that you would use on multi-day hikes, usually 10 – 25 liters, which is perfect for the hiking essentials, but not suitable for long trips where you have to pack lots of food and clothing. I use my daypack every single day in both summer and winter. It's kind of like a purse for the outdoor adventurer.
The Best Winter Daypacks for Hiking
You don't necessarily need a summer daypack and a winter daypack for hiking, although you should make sure that your winter daypack is rugged, water-resistant, and large enough to carry some extra layers. In the summer, I usually use a Gregory Nano 18 H20 Hydration Pack. It is super small and light, with just enough room for snacks, a rain jacket, and a small first aid kit, and it includes a 3-liter reservoir for easy access to water.
I don't recommend using any type of hydration system in the winter, so when it's cold and snowy, I pack the Osprey Sirrus 24 Pack, which comes with an integrated rain cover, has four exterior pockets and is large and rugged enough for a long family day hike. In the summer, I use the Osprey for longer hikes. It is compatible with hydration bladders – I just don't like dealing with them when it's cold.
The Winter Daypack Essentials: What to Take Hiking with Kids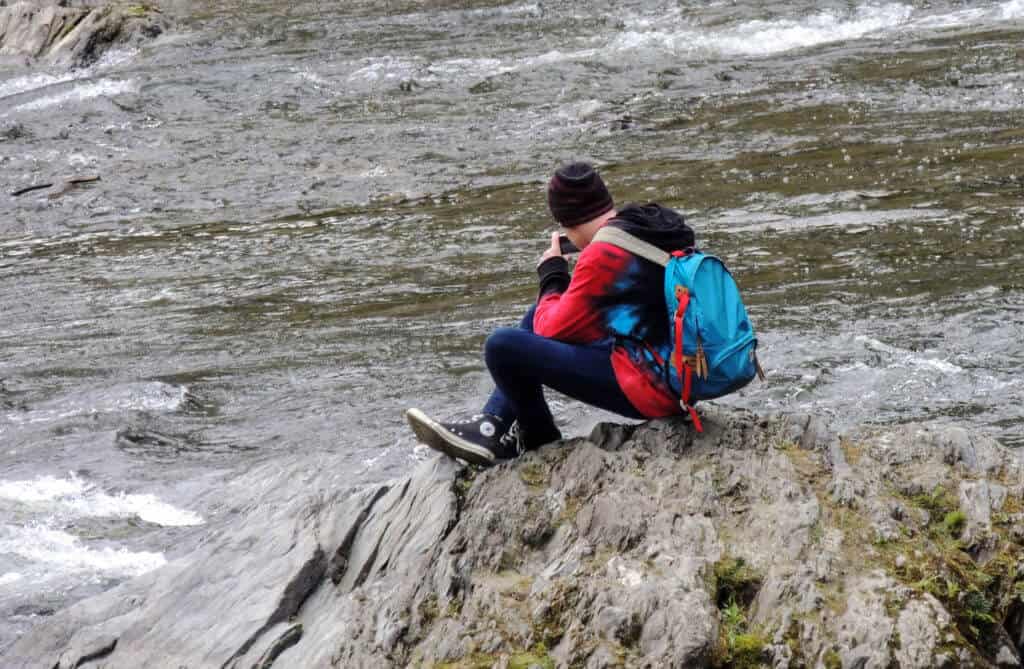 So what kind of gear do you need to pack for winter hiking with kids? Let's start with your hiking daypack. We'll get to the kids' daypack later on. Now that you've chosen your daypack, it's time to fill it up. Here's what's in our winter daypack for hikes that are longer than a stroll in the park, but shorter than five miles.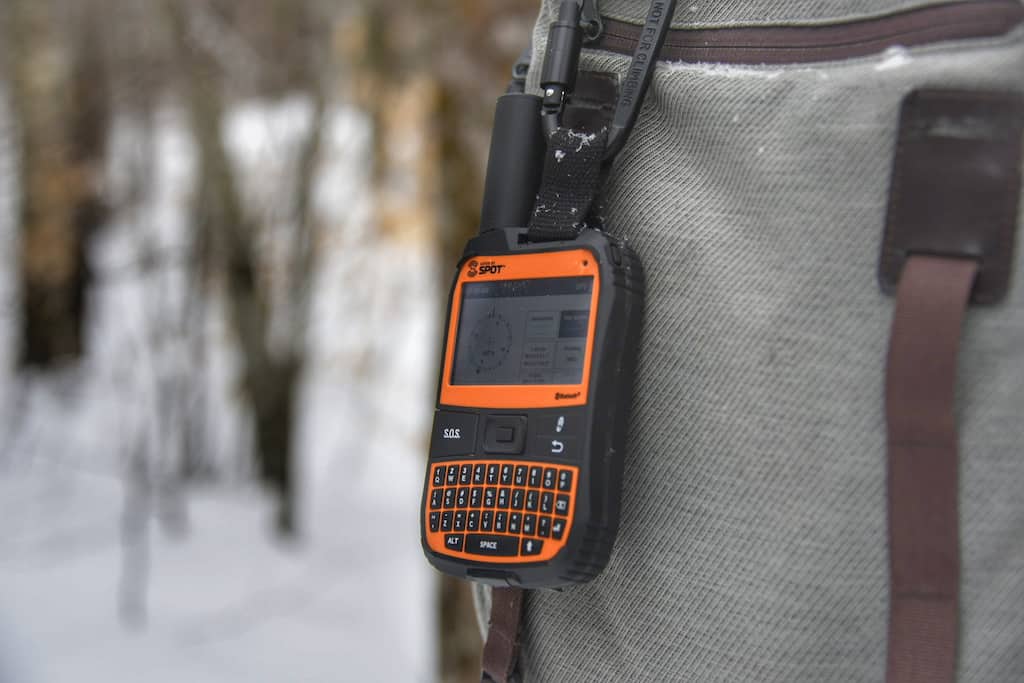 Not-So-Essential Gear for Your Hiking Daypack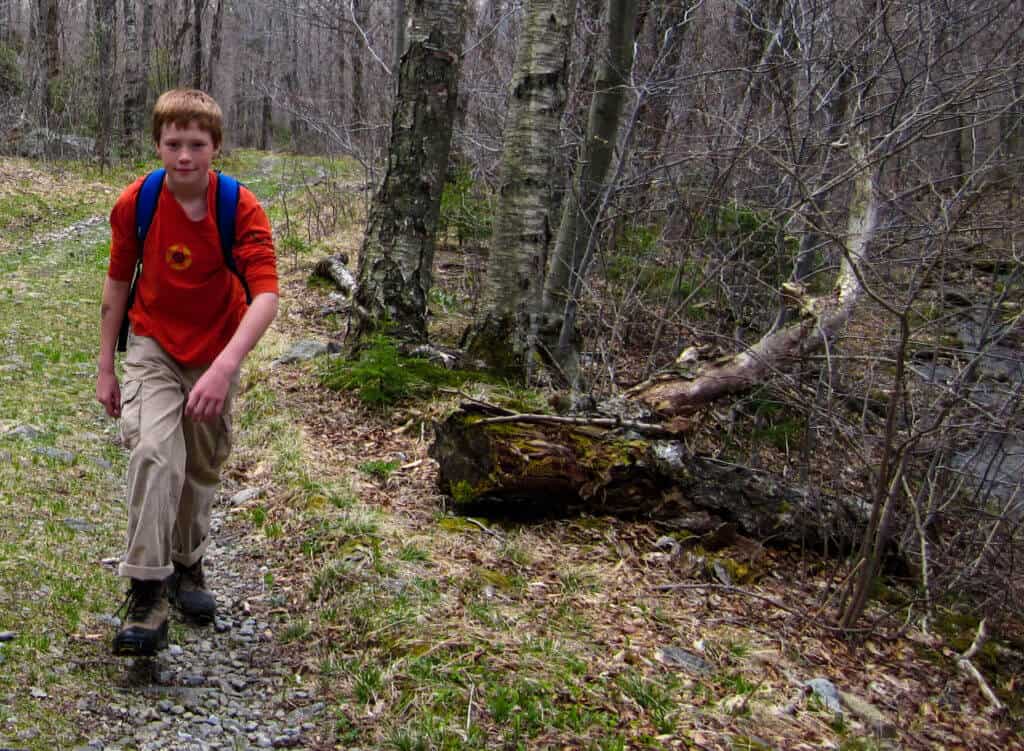 Okay, so you've packed all the essentials listed above and you still have room in your bag. Here are a few winter nonessentials for your hiking daypack, simply to make your hike more fun.
The Kids Daypack
As I mentioned above, we always encourage our kids to carry a small pack of their own. Now that our kids aren't really kids anymore, I can say with confidence that starting them young paid off! As they grew, they rarely complained about hiking with a pack, and by the time they were teens, they carried more than I did.
I think the secret is to ensure that the stuff they carry is both lightweight and important. They should absolutely carry their own snacks!
The Best Hiking Backpacks for Kids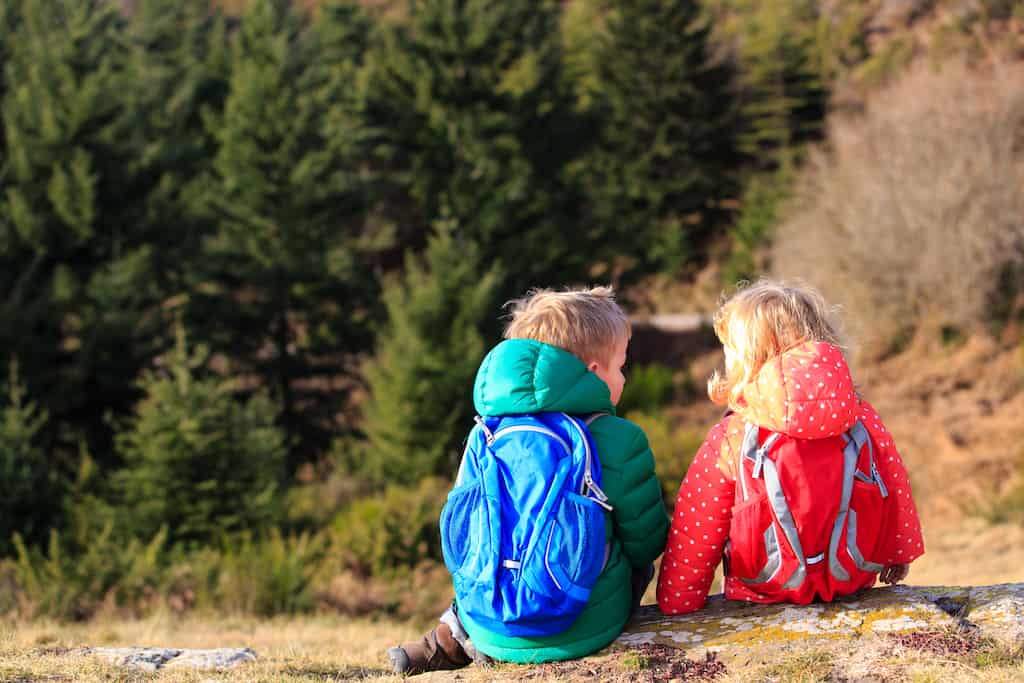 We've got a couple of suggestions for awesome daypacks for kids. Of course, any old backpack will do, but if you can afford it, I'd get a dedicated hiking backpack, which will be lighter and more rugged than a backpack that is meant for carrying books to school. Here are our top choices for daypacks for kids.
What to Pack in Your Kids' Daypack for Hiking
Young children will love carrying their own pack with a bit of gear, even if it's just a few necessities like food and water. As they grow and mature, kids can carry more of the load, making it a bit easier on their parents. Here are some winter daypack essentials for your kids' packs.
While it may seem like a lot of stuff to carry around, it's better over-prepare for a winter day hike. Aside from the water and snacks, many of this hiking gear stays in our winter daypacks all the time. This way when it's time to hit the trail, all we have to do is pack the snacks, fill up the water bottles, and get outside.
Did I forget anything? What does your family carry in your winter daypack when hiking with kids?
---
Want to read more about adventuring with kids? Check out these posts:
---
If you found this post helpful, pin it for later!