Are you looking for the perfect winter getaway in New England? Portsmouth, New Hampshire has long been known as a summer destination, with its proximity to the ocean, gorgeous public parks, and bustling downtown, but did you know that there are oodles of things to do in Portsmouth, NH in the winter?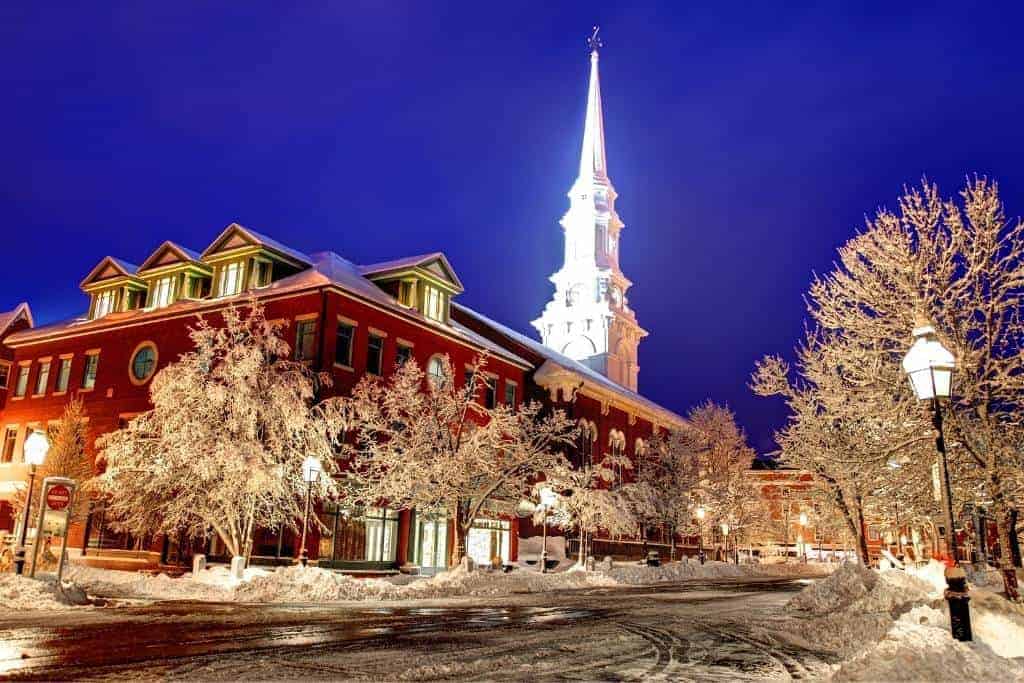 On our recent winter trip to Portsmouth, we were so excited to find that the city's draws don't just disappear when the winter winds blow down Market Street. In fact, the town is as bright and bustling as ever. Sure, you have to bundle up, but there are numerous benefits to visiting this historic seaport in the off-season.
My husband and I recently spent three days exploring Portsmouth and the surrounding communities in the middle of February. As is often the case, we tried our best to remain outside, first venturing around the historic town proper, and then wandering through the surrounding communities.
When the cold winds sent us scurrying indoors, we were excited to find lots of coffee shops, restaurants, and festive shops just begging to be explored.
Here are some of our favorite things to do in Portsmouth, New Hampshire in the winter, as well as some tips for enjoying your own winter getaway.
---
---
Why Visit Portsmouth, New Hampshire in the Winter?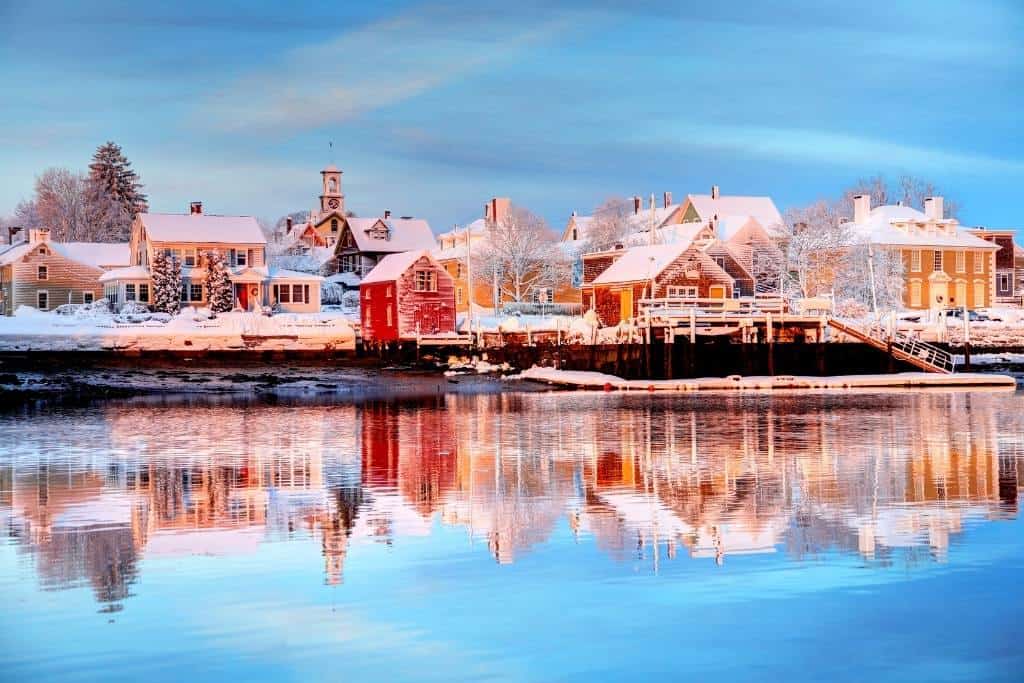 Portsmouth is conveniently located just off Interstate 95 near the border of New Hampshire and Maine. It is an easy drive from Boston and New York City, which makes it a lovely getaway for semi-local city dwellers. Tourists flock to Portsmouth in the summer, but the town is a bit more relaxed in the off-season. Unlike many coastal towns that totally shut down in the winter, Portsmouth is always open for business, and the winter views are amazing!
Visiting Portsmouth in the winter months will allow you to explore at a slower pace. You can meander along the shore of the Piscataqua River where it flows into the Atlantic Ocean, take a self-guided history tour, and pop into more than 100 local restaurants. Fair warning — you may never want to leave.
Another advantage of visiting Portsmouth in winter? It's cheaper! As budget travelers, we love traveling during the off-season because it means fewer crowds and cheaper prices. Winter rates at many of our favorite Portsmouth hotels start at $85 per night in the winter, compared to $150 + during the summer. Use that extra money at a nice downtown restaurant or at one of Portsmouth's eclectic shops.
---
Fun Things to do in Portsmouth, NH in the Winter
Ready to embark on an off-season getaway to one of New England's most charming cities? Here are some of the best things to do in Portsmouth, New Hampshire during the winter season.
Take a Self-Guided Walking Tour of the Historic Downtown Portsmouth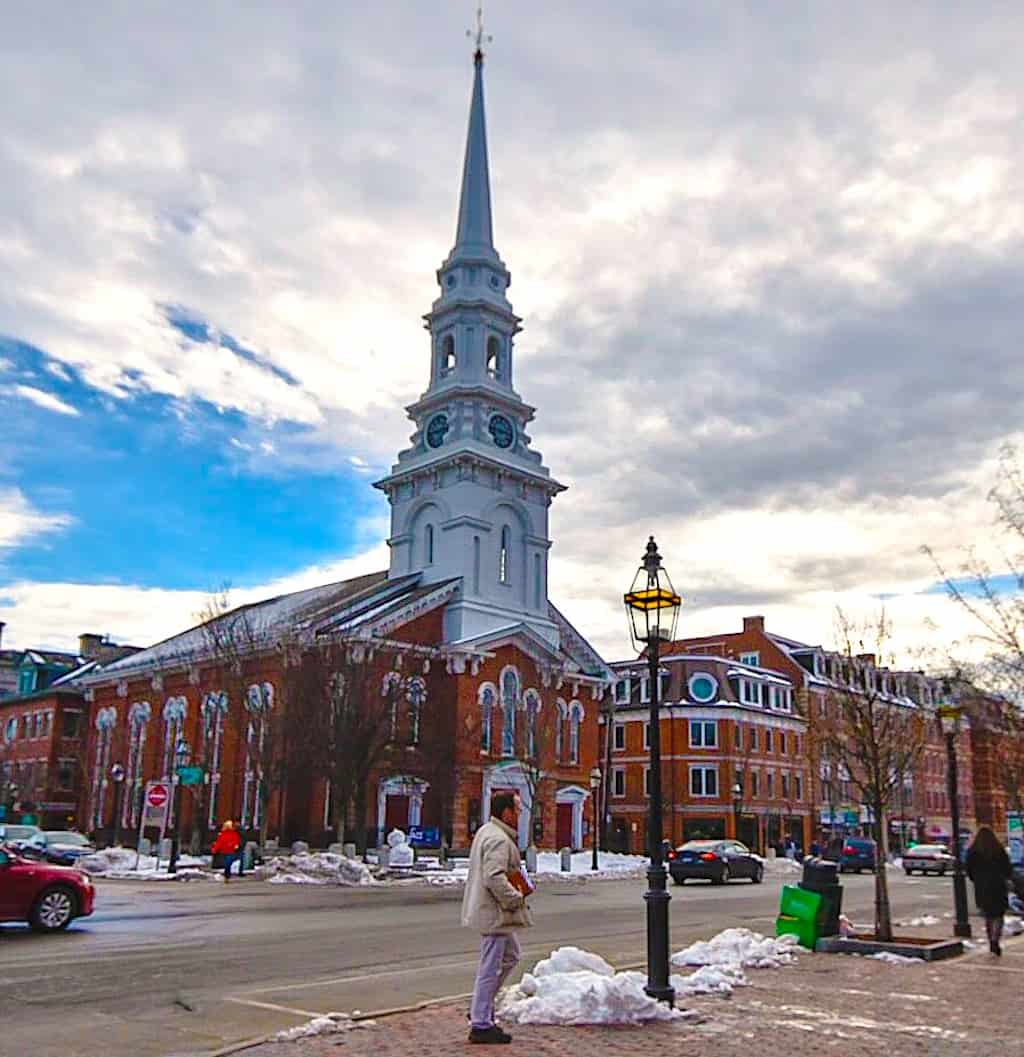 Did you know that Portsmouth is one of the oldest cities in the United States? It was settled in 1623 and served as the capital of New Hampshire from 1679 until the middle of the Revolutionary War.
Beautiful historic buildings, homes, and churches are scattered throughout the downtown area and include New Hampshire's oldest still-standing house (built in 1664), the stately North Church that towers over downtown (built in 1855), and a collection of 39 historic homes at Strawbery Banke Museum. Did you know that when Portsmouth was first settled by Europeans, it was called Strawbery Banke?
Pick up a guide and map at the Portsmouth Chamber Visitor Center, and immerse yourself in Portsmouth's rich cultural heritage as you meander around town. In the summer months, you can sign up for a tour guide to take you around the city, but in the winter, you're on your own!
Dine Your Way Across the City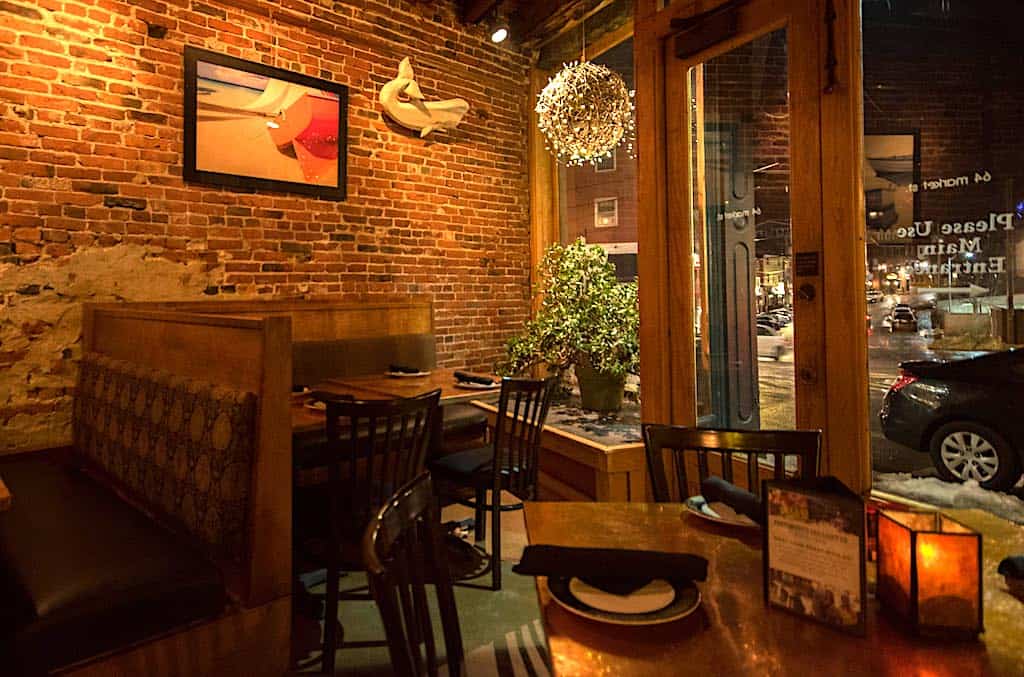 You're sure to have worked up an appetite after your tour of downtown Portsmouth. Time to indulge at one of the more than 100 restaurants in the downtown area alone. Whatever it is you're craving, you will find it in Portsmouth, from the freshest coffee and baked goods to right-off-the-boat seafood selections and eclectic farm-to-table meals.
We have had so many delightful meals in Portsmouth over the years! Curious about our favorite spots? Check out our continuously updated post on the best restaurants in Portsmouth!
Go Ice Skating at Strawbery Banke Museum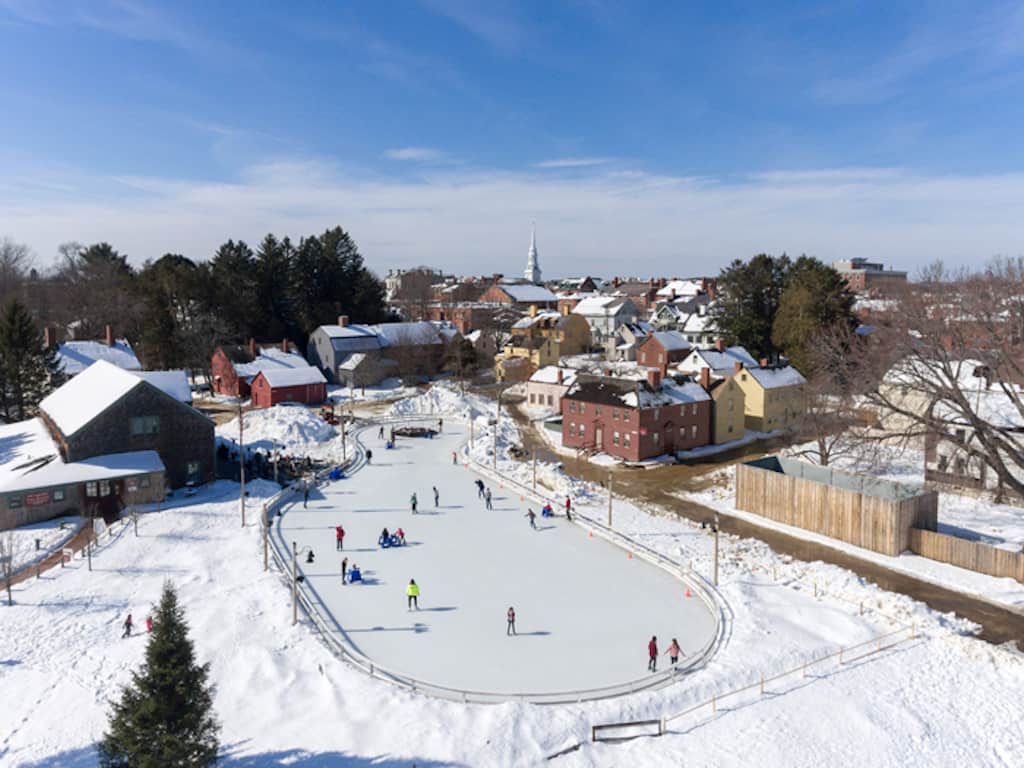 Weather permitting, you can warm up any winter day with a few twirls around the ice-skating rink at Labrie Family Skate on Puddle Dock Pond, which is run in collaboration with Strawbery Banke Museum. The rink generally operates from November to March, but the exact schedule is obviously based on our crazy New England weather.
Be sure to stop in for hot chocolate, soup, and baked goods at the Figtree Kitchen Cafe in the TYCO visitors center at Strawbery Banke Museum. For more on operating hours and buying tickets, check out the Strawbery Banke website.
Learn About Local Marine Life at the Seacoast Science Center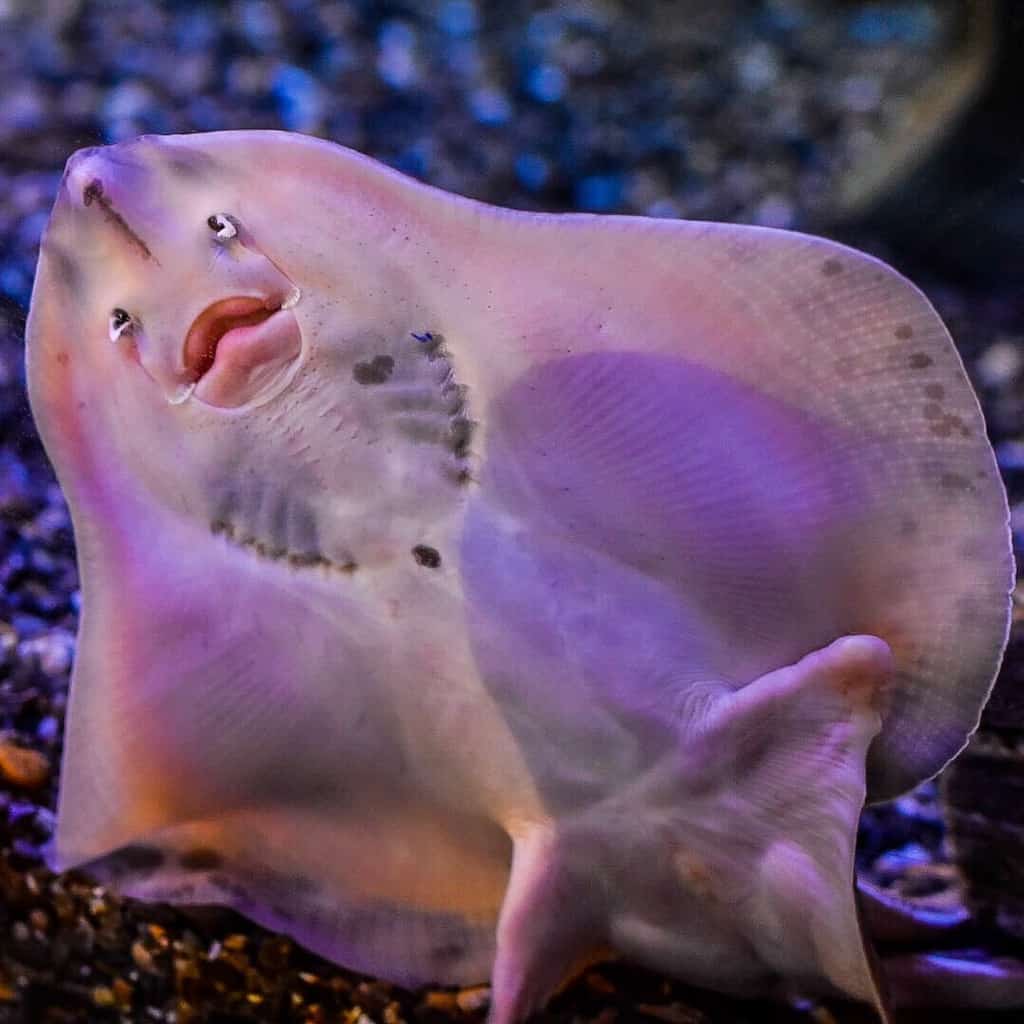 Located within the boundary of Odiorne State Park in Rye, New Hampshire, the Seacoast Science Center features interactive exhibits, touch tanks, and live ocean critters. It's a great place to delve into ocean ecology and marine life. To make a visit even more enticing, the center sits right on the shores of the ocean, with incredible views of the crashing waves.
The Seacoast Science Center is a 501(c)3 nonprofit organization, and is open Saturday through Monday in the winter, and daily in the summer. Educational programs are offered for kids and adults throughout the year with a rotating cast of cool educational displays.
We loved stroking the skates in the touch tank, watching the seahorses flit around in their aquarium, and learning about Tofu, the humpback whale who was hit by a ship, and whose skeleton was donated to the center. For more about their special events and exhibits, visit the Seacoast Science Center website.
It's one of the best things to do in Portsmouth, New Hampshire with kids. We left ours at home, and we still loved our visit!
Hike the Trails at Odiorne Point State Park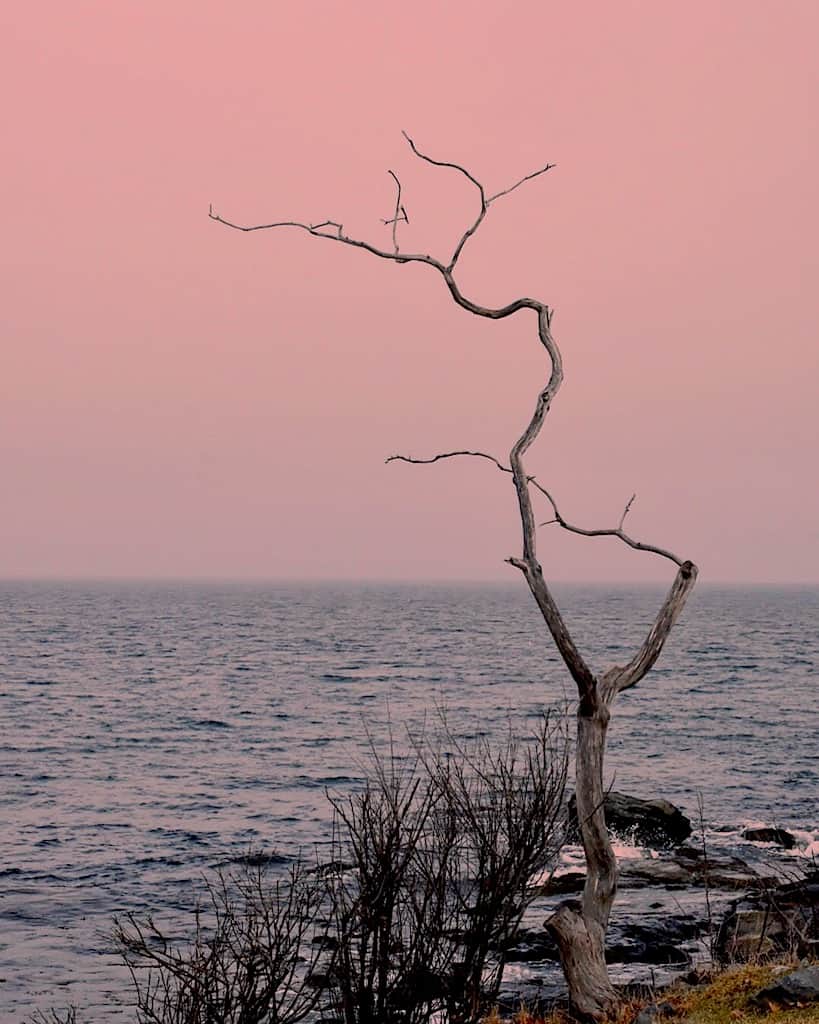 You can't visit Odiorne State Park without exploring some of the beautiful trails that crisscross the 135 acres of the coastal landscape. While the park is not big, it encompasses 7 distinct ecosystems, including New Hampshire's largest stretch of undeveloped shoreline.
The first European settlers in New Hampshire landed at Odiorne Point, and there is a memorial dedicated to those settlers just off the trail along the coast. The park is open year-round for outdoor adventures, but pets are not permitted. For trail maps and fee information, please visit the New Hampshire State Parks website.
Meander Around New Hampshire's Smallest Town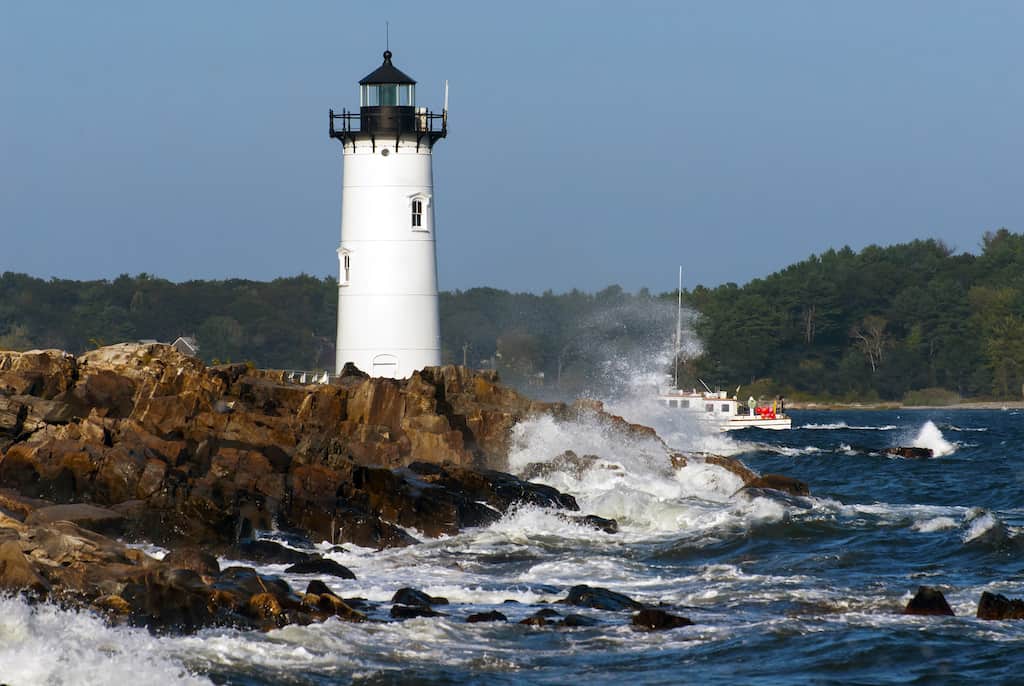 That would be New Castle, which is also New Hampshire's easternmost community, and the only town in the state that is located entirely on islands. Take Route 1B (Wentworth Road) around the island, and explore the rich history and natural landscapes along the coast.
Highlights include Wentworth by the Sea, a grand historic hotel that was built in 1847, Fort Constitution and Fort Stark State Historic Sites, the Portsmouth Harbour Lighthouse, and a lovely little park called the New Castle Common. We could have spent the whole day in New Castle, there was so much to see and do. Next time!
Catch a Show at the Music Hall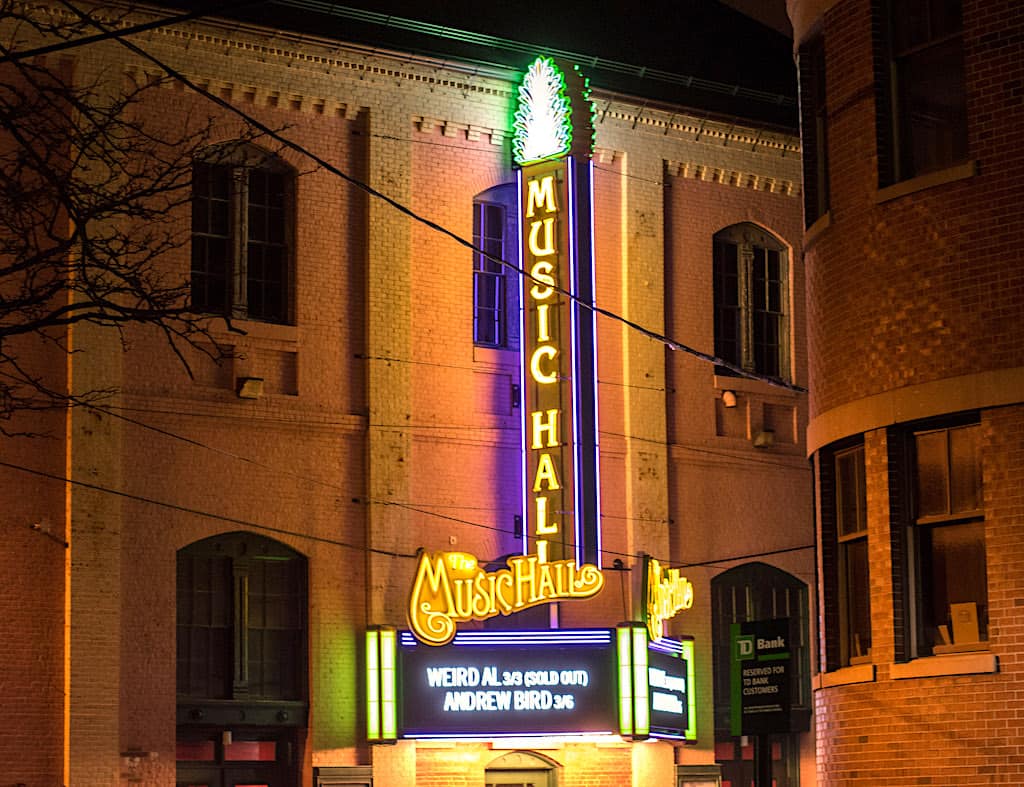 Winter in Portsmouth is the perfect time to catch a show downtown. The Music Hall was originally built as a vaudeville theater in 1878. It was one of four theaters within a two-block radius in downtown Portsmouth, and while the other theaters have either burned or been torn down, The Music Hall is thriving.
Since its debut, it has been an opera house, a movie theater, and an abandoned space for roosting pigeons. A capital campaign started in the 1980s, and The Musical Hall was restored bit by bit.
Today it hosts world-class musical acts, comedians, theater productions, and films. It is run as a community-supported nonprofit with a mission to promote a diverse array of performances. For a complete calendar, please visit The Music Hall's website, and be sure to check out the restrooms when you go. They're incredible.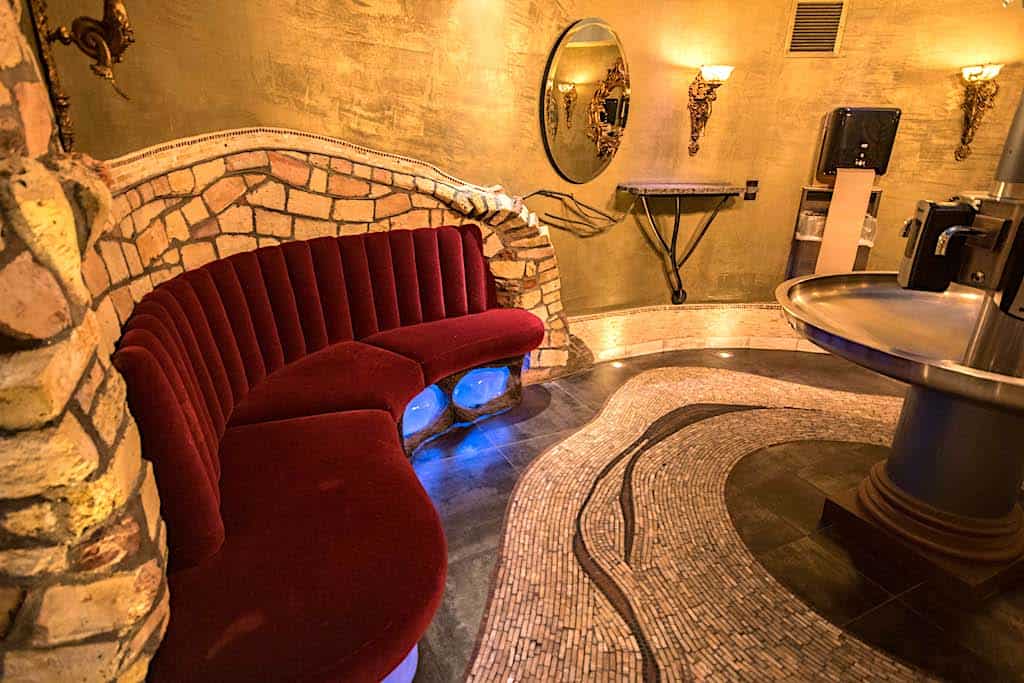 ---
There are easily enough winter activities to keep you busy in Portsmouth and the surrounding towns for a week or more. Be sure to pack for winter weather, and bring your appetite and sense of adventure. You won't be able to resist the winter charms of New England's most lovely coastal community.
Where to Stay During Your Winter Visit to Portsmouth, New Hampshire
We recommend basing yourself within walking distance of downtown Portsmouth so you aren't spending all of your time in the car. Here are a few suggestions for where to stay in Portsmouth, New Hampshire in the winter:
Boutique Hotel/Inns – We have stayed in the Water Street Inn in Kittery, Maine twice, and we love it! The decor is colorful and modern, the atmosphere is cozy, and it's got a unique flair that you won't find in corporate hotels. It's located across the Memorial Bridge in Maine, just a 10-minute walk from downtown Portsmouth, and what a beautiful walk it is!! If you want to be even closer to downtown, check out The Inn Downtown. This boutique hotel is right in the heart of town with 10 modern studio apartments for the cost of a regular hotel room.
Bed & Breakfasts – The Martin Hill Inn is a traditional Bed & Breakfast in a beautiful, uniquely decorated home just a 10-minute walk from downtown. No pets and no kids, but they do have one of the best breakfasts around, as well as complimentary afternoon refreshments.
Vacation rental: Need a little more room to spread out? This beautiful apartment has three full bedrooms and two bathrooms to sleep six people comfortably, plus it's within walking distance of downtown.
While we definitely have our favorite places to hang our hat in Portsmouth, the past few times we've tried to book a room, our favorite hotels were booked! To make booking easier, here's a map that features both hotels and vacation rentals, so you can find exactly what you're looking for!
Tips for Visiting Portsmouth, New Hampshire in the Winter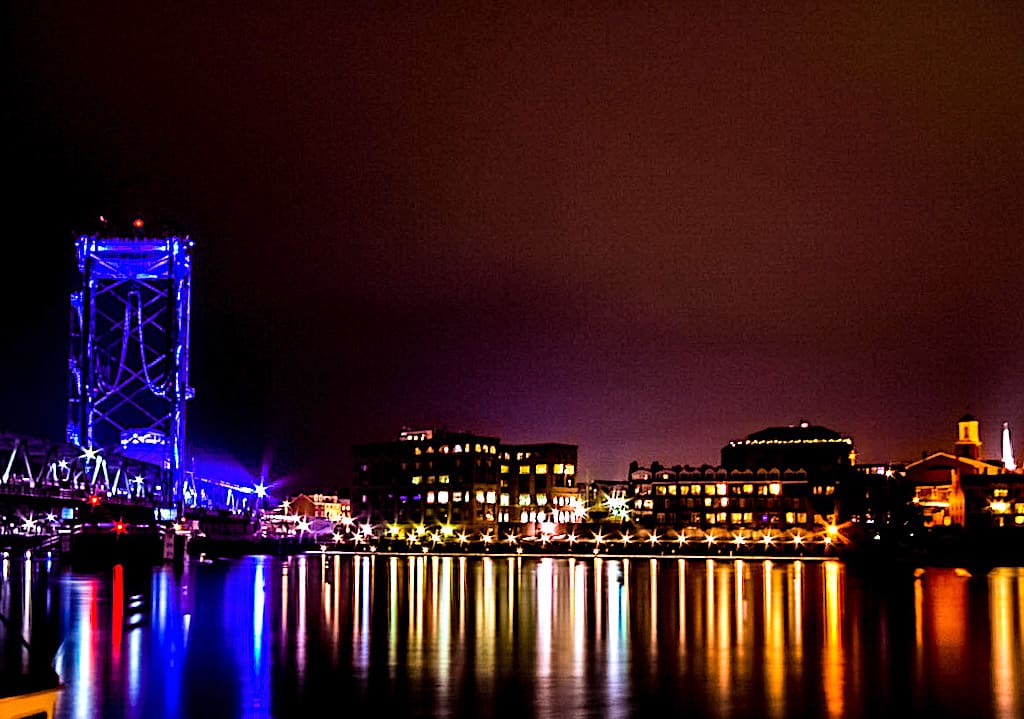 We 100% recommend visiting Portsmouth in the winter months, and we also are huge proponents of outdoor adventure. During your stay, plan to spend time meandering Portsmouth's historic streets, hiking the local trails, and ice skating (more on that later). You'll have plenty of time to warm up in a cozy coffee shop and browse in the many downtown stores.
To make your trip memorable for all the right reasons, you need to be prepared for winter conditions. The average temperature in Portsmouth hovers around freezing in January and February, and the ocean breezes that we love all summer long, are harsh and unforgiving in the winter.
What to Pack for Your Winter Trip to Portsmouth, NH
You know the saying, "there's no such thing as bad weather, only bad clothing?" Well, this definitely applies to winter in Portsmouth! Don't get nervous looking at the weather forecast as your trip to Portsmouth comes closer. You're going to be well prepared! Here are some must-haves for winter travel to Portsmouth, NH.
Resources for Exploring Portsmouth in the Winter
Getting there: While Portsmouth does have its own small airport, most visitors fly into Boston's Logan airport, which is 55 miles from Portsmouth. We recommend comparing flight prices on Kayak
and then renting a car
for driving to and from Portsmouth. While Portsmouth is a very walkable town, having a car will give you easy access to some of the attractions outside of town.
Chamber Collaborative of Greater Portsmouth – Want to know more about what to do, and where to shop, eat, and stay? The Chamber Collaborative of Greater Portsmouth has a wealth of great information on their Go Portsmouth NH website, as well as a comprehensive calendar of events.
Portsmouth Historical Society – Explore the rich history of Portsmouth, and find walking tours, special events, and cool facts on the Discover Portsmouth website.
---
We love exploring small towns in New England! If you do as well, check out these posts!
Pin for Later?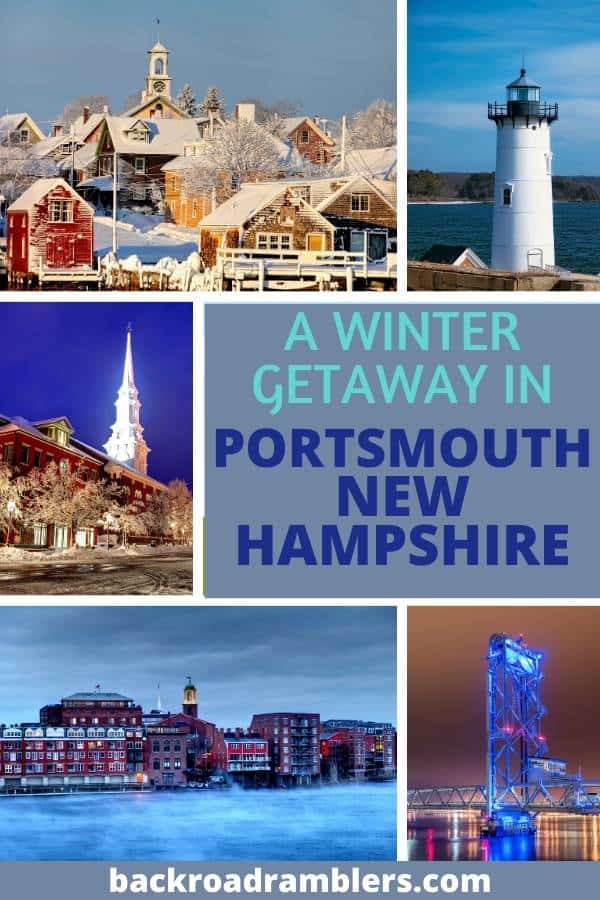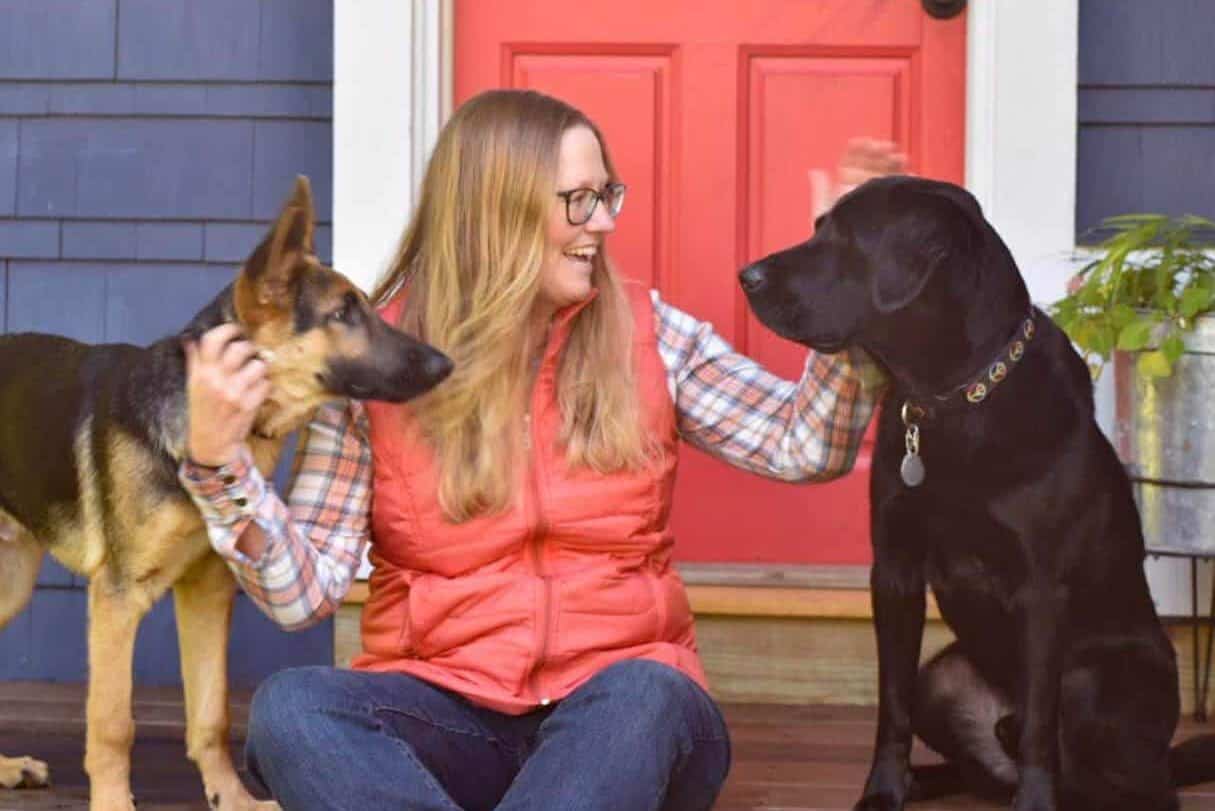 Tara is a freelance writer and travel blogger with a passion for outdoor adventures. She currently blogs at Back Road Ramblers and Vermont Explored, where she shares travel tips, adventure destinations, and vacation ideas for the wanderer in everyone.
Our Favorite Resources for Road Trips and Outdoor Adventures

These are the resources we use to plan road trips, save money while traveling, and shop for outdoor gear.

Car Rentals: While we use our own car most often for road trips, we also enjoy flying into major airports and then renting a car for more regional road trips. We use Kayak to compare prices and find deals from dozens of car rental agencies at once.

Flights: We use Kayak to search out flight deals.
Money-saving tip: If you find yourself using the same airline repeatedly (we are huge Southwest fans), consider joining their loyalty program and getting an airline credit card. With our Southwest Rewards Visa, we earn a few free flights each year.

Hotels: When it comes to lodging, we seek out small boutique hotels or quirky roadside motels. First, we search for hotels on TripAdvisor so we can read reviews from other travelers. Then, we use Booking.com to make reservations (they have the best prices, plus a flexible cancelation policy).

Camping: Camping is one of our favorite things to do on long road trips. It allows us to explore the outdoors, cook our own food, and save money. We use They Dyrt Pro to find campsites and read reviews before booking on Recreation.gov or state park websites.

Glamping and Vacation Rentals: For weekend getaways and shorter vacations, we love glamping (check out our glamping resource guide). We book glamping properties through Tentrr, Hipcamp, and Airbnb. For cabins and vacation rentals, we like to use VRBO (they have fewer fees and a better cancelation policy than Airbnb).

Guides and Maps: If we are visiting a new region, we usually invest in a Moon Travel Guide for the area. We pass them on to friends and family after our trip. If we are planning on hiking, we also purchase a Falcon guide in the Best Easy Day Hikes series.

Outdoor Gear: We are REI Co-Op members. It cost us $20 for a lifetime membership, but we get a yearly dividend based on our purchases, plus great deals and coupons throughout the year. REI also has a great return policy.

Check out our complete guide for planning a road trip on a budget
Disclaimer: We were generously hosted by the Chamber Collaborative of Greater Portsmouth so that we could research and write this post. As always, our opinions are entirely our own.