When it comes to hotels and lodging across the United States, there are a dizzying number of choices, but our favorites are often small boutique hotels. We love staying in unique hotels with access to the outdoors or a walkable downtown, and we have so much fun choosing where to stay when we embark on a road trip or other adventure.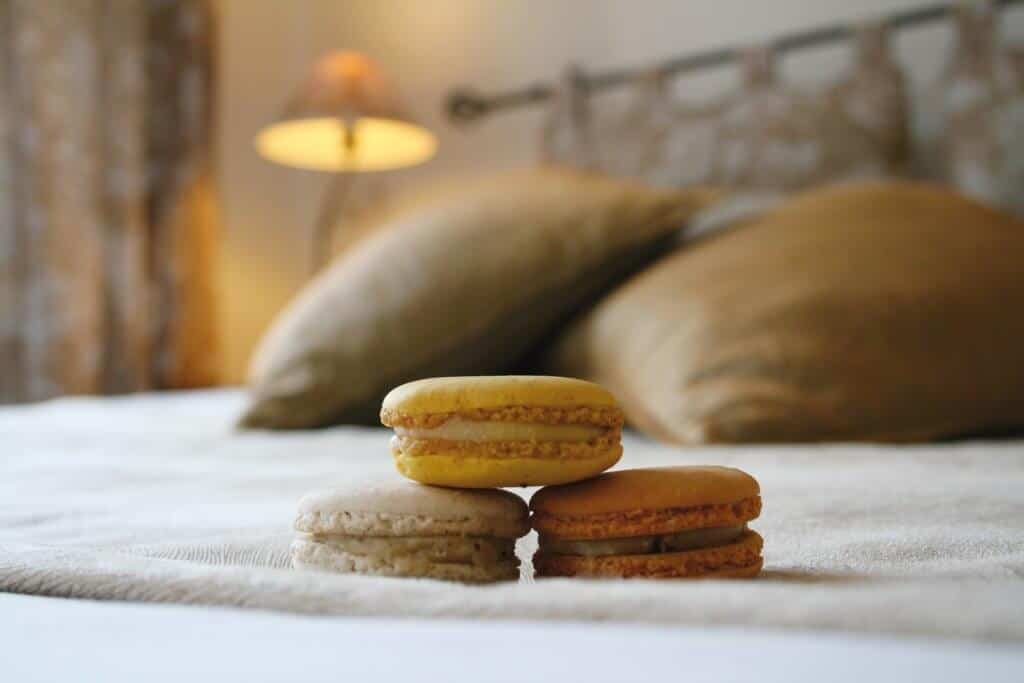 Since we make a habit of scouring the internet for interesting and unique hotels across the country, we thought it would be fun to share some of our favorite finds with you. We've also recruited a few travel blogger friends to share their favorite small hotels since we can't explore them all!
If you're planning a vacation in the USA and want unique lodging that will kick things up a notch, check out some of these small boutique hotels all across America.
Why Choose a Small Hotel for your Next Vacation?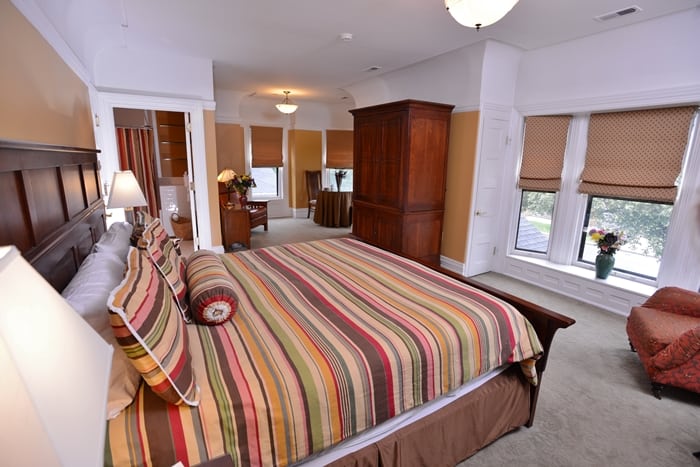 There are so many reasons why we have fallen in love with small, independent hotels over the years. That's not to say that we don't have our favorite large corporate hotels, but more and more we are choosing boutique hotels for our travel needs.
Small boutique hotels are able to offer guests a more personalized experience. They are likely to feature one-of-a-kind decor, farm-fresh food, and personal touches like fresh flowers, bicycle rentals, or local bands.
Boutique hotels can be both intimate and modern, rustic and luxurious, with personality and character that are sure to surprise and impress. At small hotels, you are more than a number, so be prepared for a little pampering because you certainly deserve it!
---
The Best Small Boutique Hotels in the USA
Our top choices for the best small hotels in the USA are based on personal experience, traveler reviews, and the opinions of some of our favorite travel bloggers.
If you are looking for a unique lodging experience for your next vacation or business trip, check out some of these small boutique hotels.
Crystal Blue Lagoon: Crystal River, Florida
-A favorite small hotel of Coleman Concierge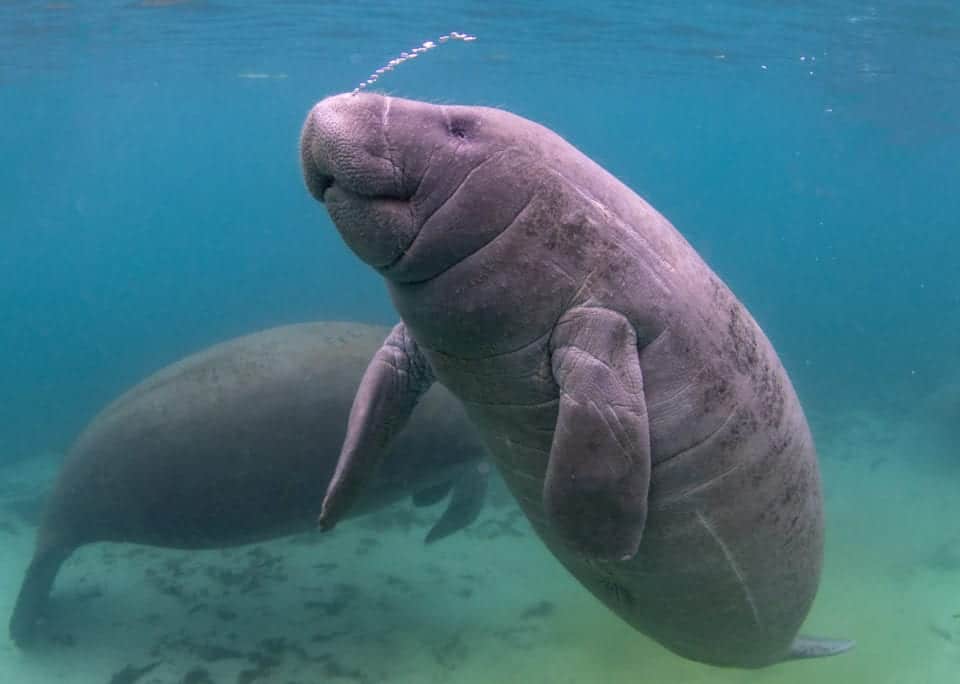 The sleepy little town of Crystal River, Florida comes alive during the winter when hundreds of manatees come to visit. You can book a manatee tour, or see them from the boardwalks at Three Sister Springs. There's only one place in the world you can do all of this right from your micro-hotel – Crystal Blue Lagoon.
They offer four rooms to rent in the $185-$200 price range that includes complimentary breakfast and snacks. The entire building is mermaid themed and super cute, but the real cuteness is waiting just outside your door. You have private access to enter a crystal clear spring and swim with the manatees. If you've never gone swimming with manatees, you have to try it. Being in the water with these beautiful animals is a life-changing experience.

Crystal Blue Lagoon also offers free use of see-through kayaks to explore Kings Bay and look for even more manatees. You can even borrow bikes and take to the trails that run through town.
Crystal River offers a selection of surprisingly good restaurants including the eclectic Vintage on 5th (you've got to try the sea crab soup) and waterfront dining at Charlies Fish House. Day trips nearby include the mermaid show at Weeki Wachee Springs and the Manatee Rescue Center at Homosassa Springs State Park.
Water Street Inn: Kittery, Maine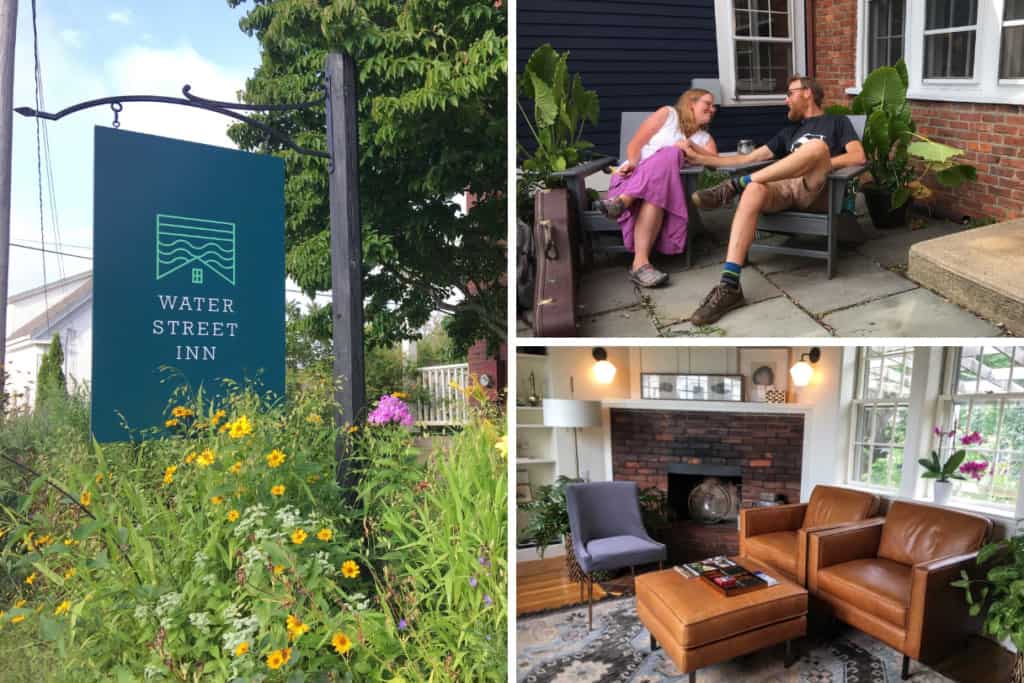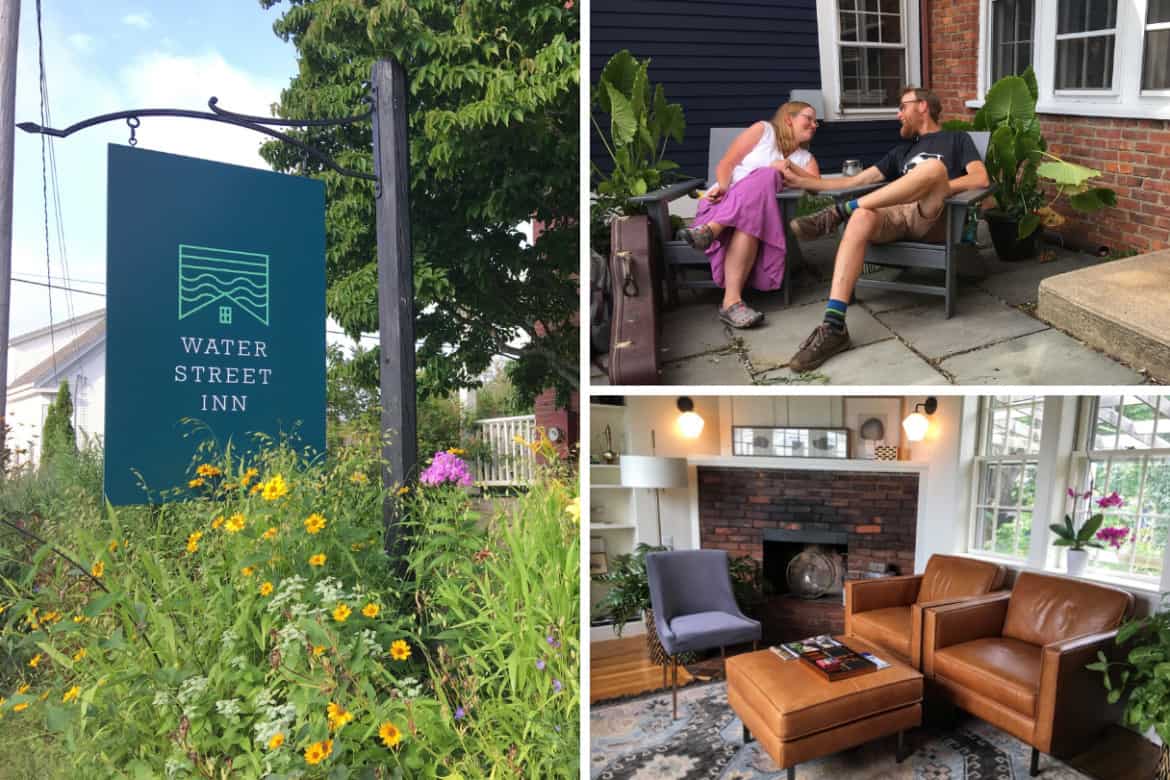 Kittery is a small village and seaside community known for its outlet stores and its proximity to beautiful Portsmouth, New Hampshire. Kittery has its own adorable downtown, and Portsmouth is a bustling community all through the year. It is a sublime location for foodies, especially if enjoying the freshest most delectable seafood ever is on your list. Portsmouth was settled by English colonists in 1630, and the town boasts a number of incredible historic homes on display at the Strawbery Banke Museum.
The Water Street Inn in Kittery is one of the most adorable, tastefully decorated, fantastically run inns that we've ever encountered, and it's also affordable. It consists of seven beautifully furnished guest rooms and one amazing studio apartment. The smallest, most budget-friendly room starts at $134 per night, and the studio apartment (room 7), which includes a full kitchen, sitting area, queen-size bed, and bathroom is well under $200 a night. It's a boutique hotel in Portsmouth for cheaper than most of the corporate chain hotels in the area.
The Water Street Inn is a short walk from downtown Portsmouth, NH, right over the Memorial Bridge. The views from the inn are pretty sweet, but you can walk to the bridge in two minutes for views that are beyond stunning. Location is important, but comfy cozy beds are critical. The Water Street Inn provides luxurious linens on medium-firm beds that are a joy to get into, but maybe not get out of.
River and Twine: Rocky Mount, North Carolina
– A favorite tiny house hotel from Sometimes Home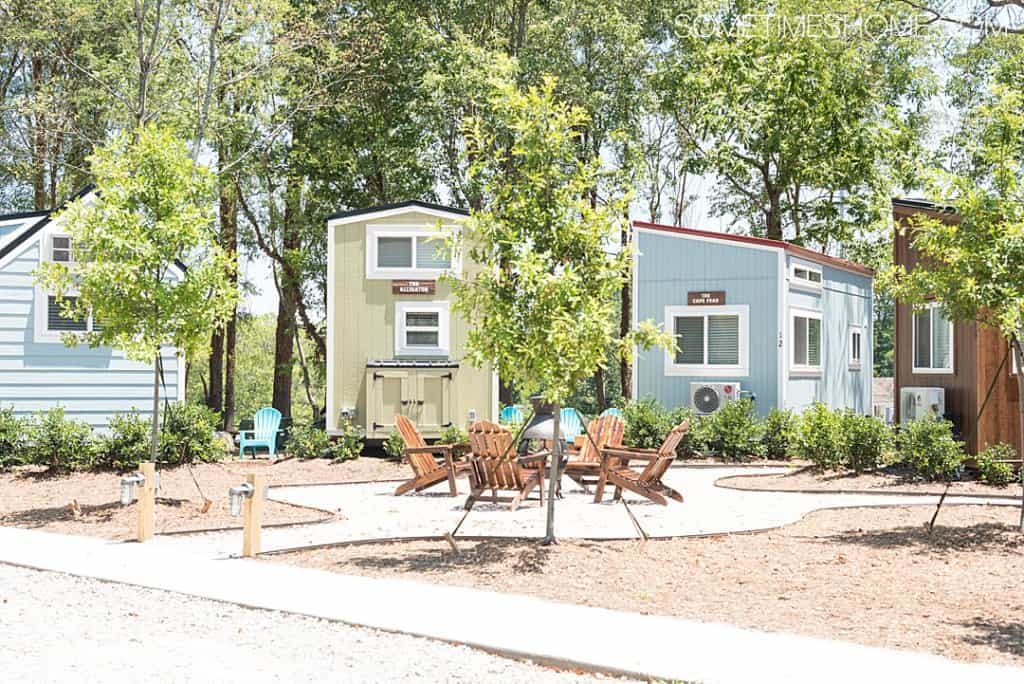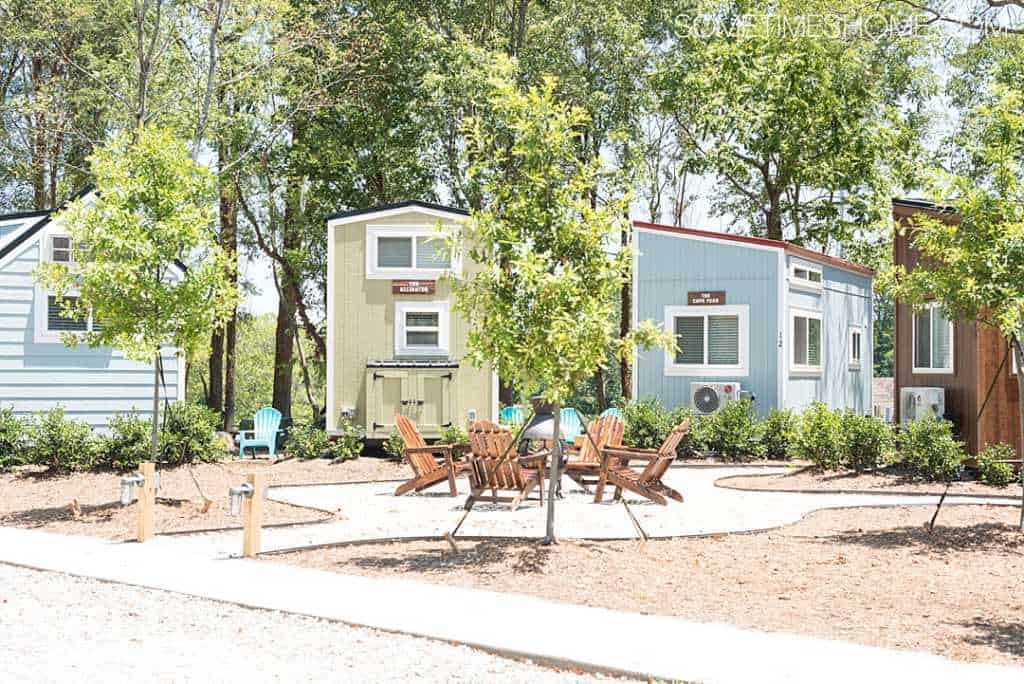 We're residents of Downtown Raleigh, and though we're "Sometimes Home," and travel a fair amount of the year, we love North Carolina. One of our favorite things to do when we want an escape but don't want to venture far from our apartment is to find great places for a staycation or mini-vacation close to home. That's how we discovered River and Twine, a tiny house hotel community!
It's in the perfect location to spend a weekend or overnight: it's at Rocky Mount Mills, a unique community of restaurants, breweries, residences, event space, and offices in Rocky Mount, North Carolina. It's just an hour's drive from Raleigh, the state's capital.
We love River and Twine's state-of-the-art design of their tiny homes and how they have paths to connect them and a fire pit to enjoy nearby. They also have a grill if you're interested in that "camping" atmosphere. (Don't worry if you're not – all the homes are equipped with kitchens as well!) Or, if you don't feel like using your tiny home kitchen or the grill, you can simply walk to one of a few restaurant options in Rocky Mount! The scenery in the area is beautiful too, as Rocky Mount Mills overlooks the surrounding nature and the Tar River.
The Island Inn at 123 West: Friday Harbor, Washington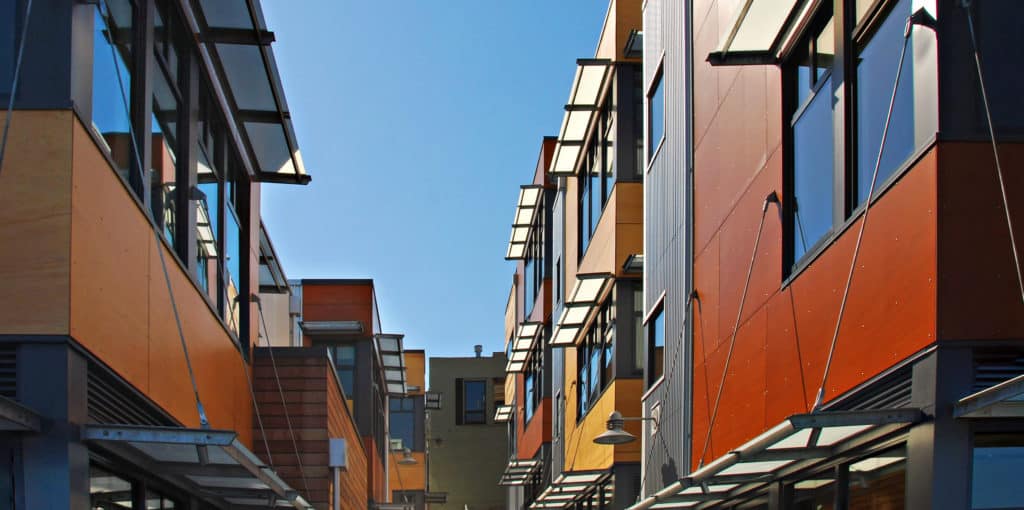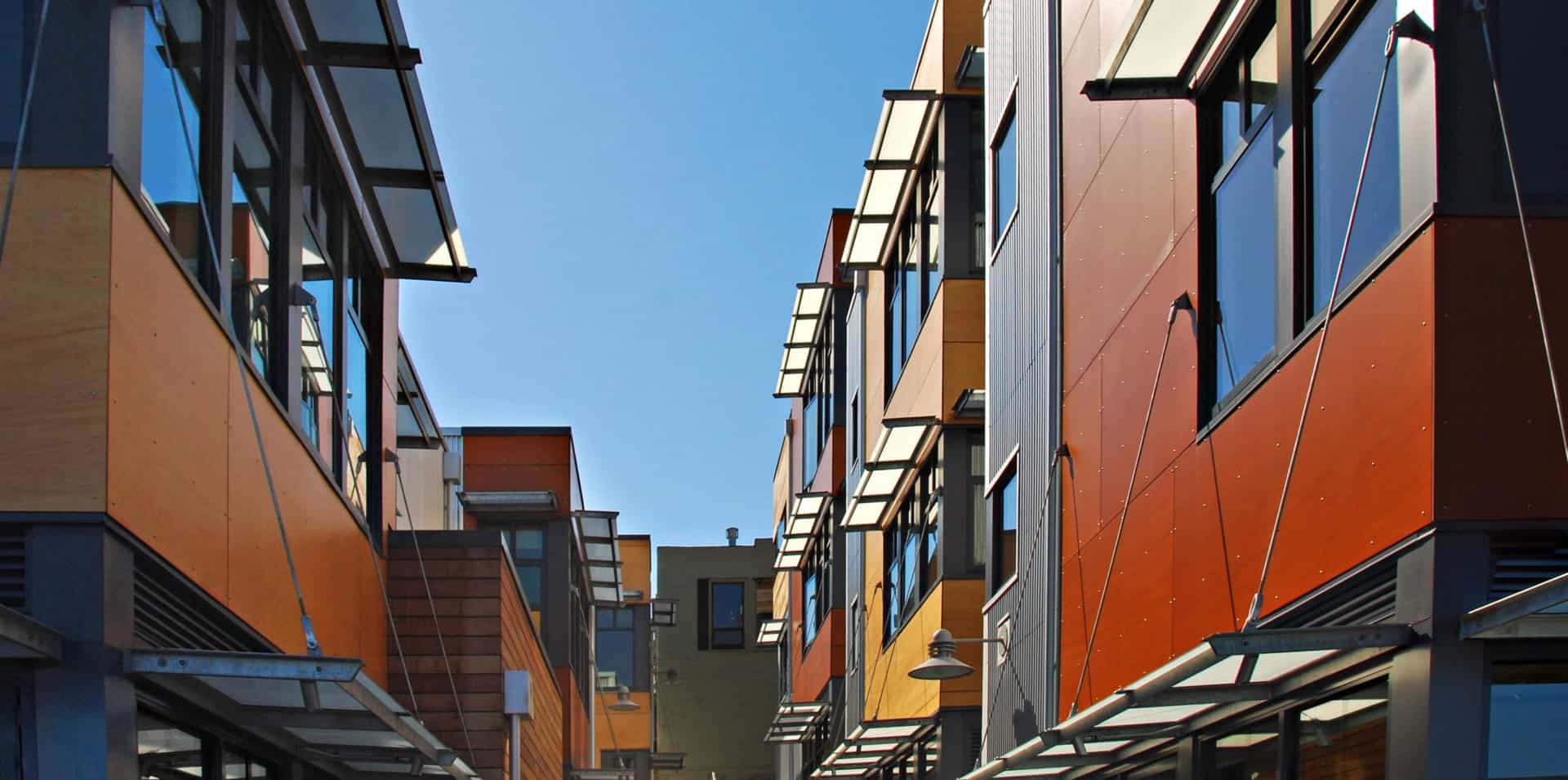 Have you been to the vibrant island community of Friday Harbor, Washington? Located on the San Juan Islands in the Salish Sea, historic Friday Harbor is a walkable seaport that is easy to get to on foot or with your car thanks to the Washington State Ferry system.
The Island Inn at 123 West is a modern hotel just steps from the ferry landing, making it a perfect home base for all your Friday Harbor adventures. With fabulous harbor views and meticulous attention to detail, this waterfront collection of rooms, suites, and penthouses is both modern and cozy.
We discovered Friday Harbor on a whale-watching trip from Port Townsend and were thrilled to find that the San Juan Islands are a mecca for outdoor adventures, from hiking and road cycling to kayaking and sailing. Spend your mornings enjoying the views and the refreshing sea breeze and your afternoons getting your art and culture on at the Whale Museum or the San Juan Islands Museum of Art.
Whatever adventure you choose in Friday Harbor, make it extraordinary with a stay at the Island Inn at 123 West.
The Yellowstone Gateway Inn: Gardiner, Montana
-A favorite small hotel of Photo Jeepers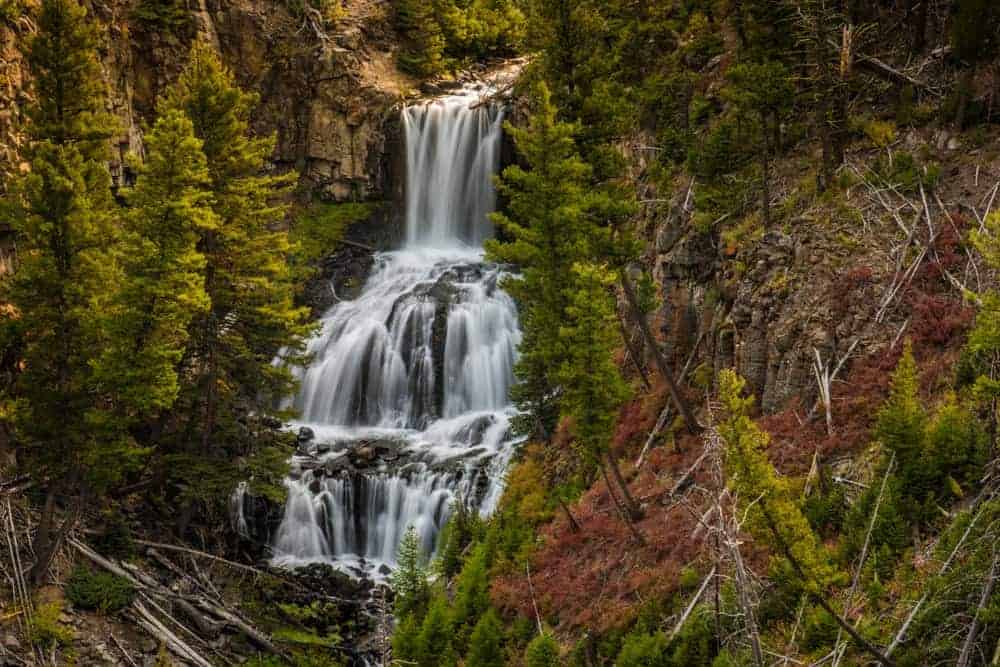 Yellowstone Gateway Inn is in Gardiner, Montana near the north entrance to Yellowstone National Park. The north gate is open year-round, which makes Gardiner a popular place to stay. Photographers and wildlife watchers also prefer to stay near the north entrance so they are close to the action in Lamar Valley. We like the apartment-style suites because there are separate living, eating, and sleeping spaces. A full kitchen helps us save money and eat healthier meals.
As photographers, we appreciate the little things like TVs with connections for cameras and ground-level units which is easier for hauling heavy gear in and out each day. The inn is across the street from the town grocery store and within walking distance of shops and places to eat. And we enjoy the added bonus of seeing elk roaming through the property. If you're looking for something that feels like a vacation rental, but without the annoying cleaning fee, we recommend Yellowstone Gateway Inn.
Yellowstone Gateway Inn has more than 400 five-star reviews on TripAdvisor.
Desert Riviera Hotel: Palm Springs, California
Looking for endless sunny days, a plethora of shopping and dining opportunities, and a mecca of awesome outdoor activities? Palm Springs is a fabulous winter destination, especially if you make your home base the quirky Desert Riviera Hotel. This beautiful boutique hotel was rated the #1 small hotel in the USA by TripAdvisor.
Unique amenities include an outdoor pizza oven, fire pits, bike rentals, and a heated pool. Rooms are decorated with an eclectic retro style, and every room has a kitchenette and a view of the surrounding gardens and pool. Desert Riviera Hotel is just three miles from the hiking trails in Indian Canyon, and less than an hour from Joshua Tree National Park.
Lookout Point Lakeside Inn: Hot Springs, Arkansas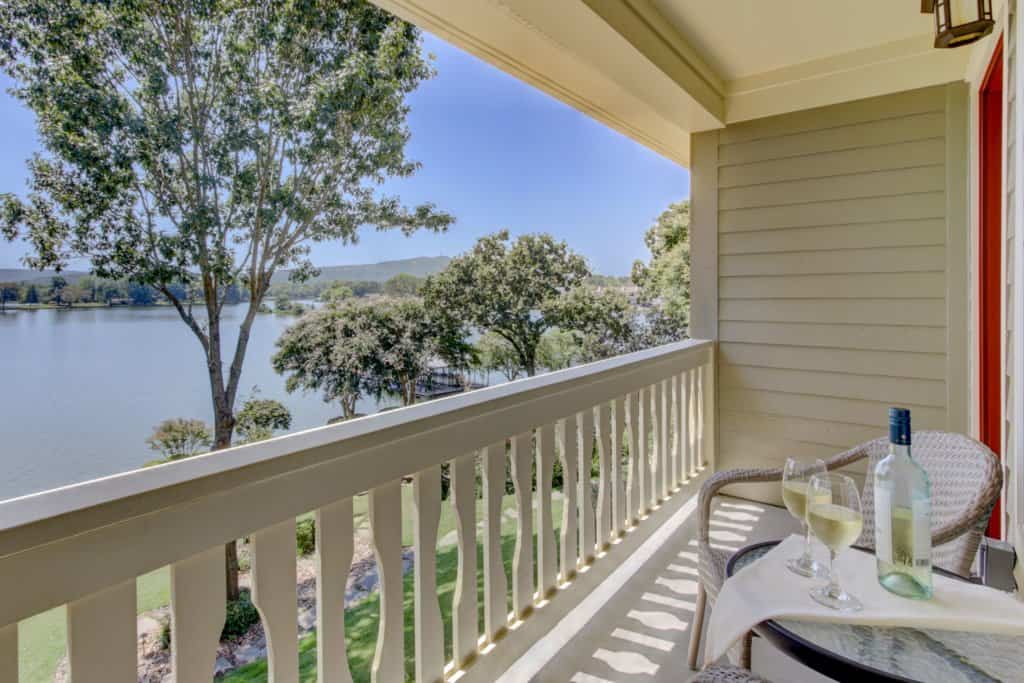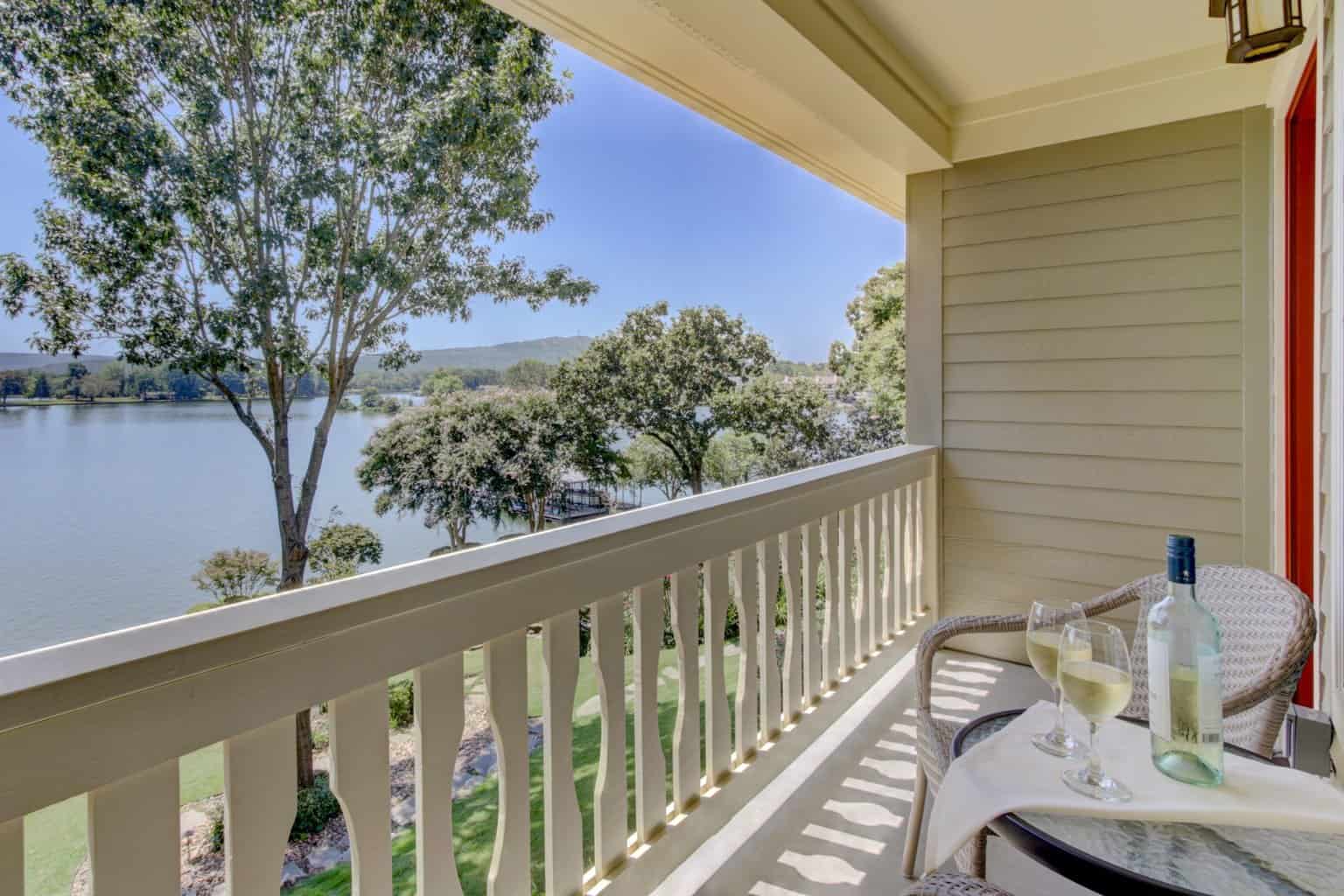 Hot Springs, Arkansas is a great destination for an outdoor-based or romantic getaway, and the best way to enjoy the adventure is by starting with posh accommodations that will give you some serious pampering. Lookout Point Lakeside Inn was named one of the Top 10 Lakeside Hotels by ABC Good Morning America and is located right on Lake Hamilton. With 16 beautifully-decorated rooms, five of which are dog-friendly, this is also one of the best small boutique hotels in America.
Experience unparalleled comfort in luxurious rooms that all feature gorgeous waterfront views. Guests can reserve a private boat cruise on the lake, dine in the highly-rated Lakeview Bistro, and take advantage of the free paddleboat and kayak rentals. Lookout Point Lakeside Inn is just 7 miles from Hot Springs National Park and Bathhouse Row. It also has more than 1,000 five-star ratings on TripAdvisor.
The Inn on Ferry Street: Detroit, Michigan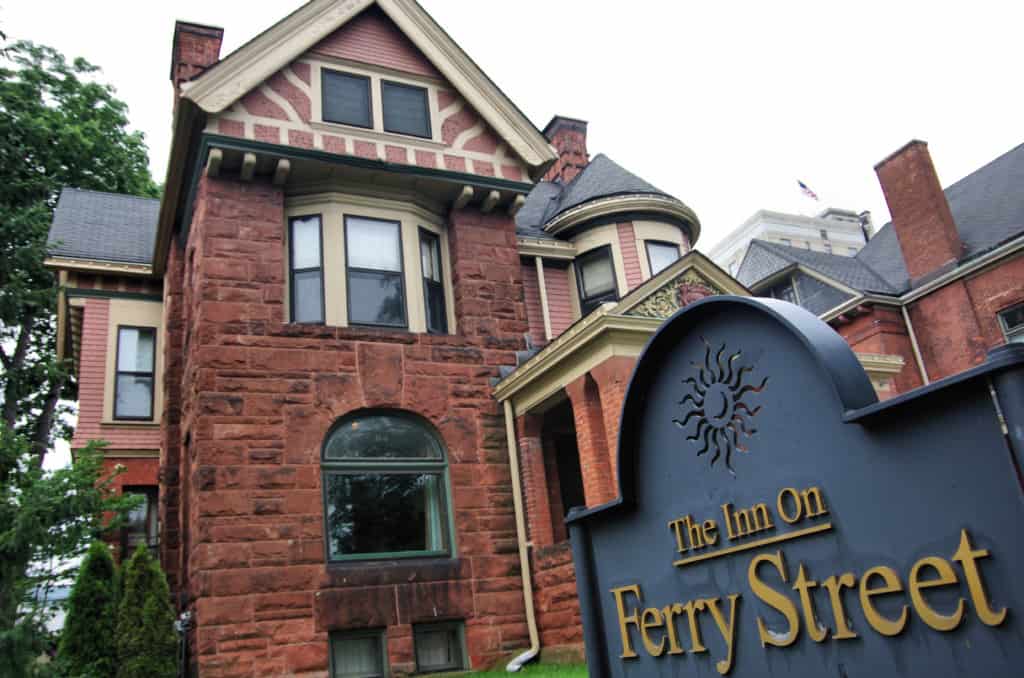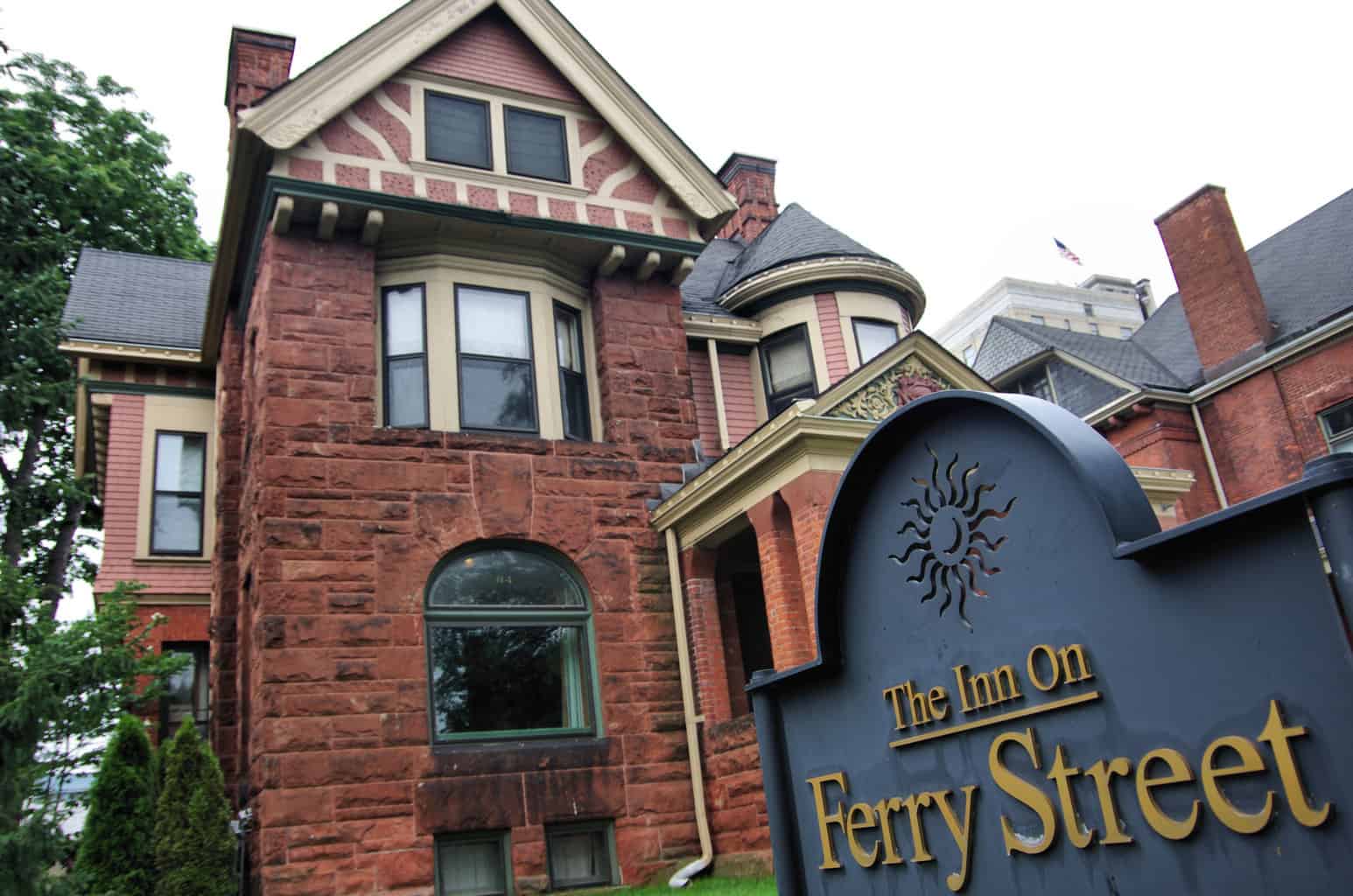 We normally focus on small-town travel, but we couldn't resist mentioning The Inn on Ferry Street in Midtown Detroit. This one-of-a-kind small hotel is housed in a collection of beautifully-restored Victorian mansions and carriage houses for a total of 40 gorgeous guest rooms.
Located in the East Ferry Street Historic District, the Inn on Ferry Street is within walking distance of Detroit Medical Center, Wayne State University, the Hellenic Museum of Michigan, and the Detroit Institute of Arts. The Inn is one of the National Trust for Historic Preservation's Historic Hotels of America and has won numerous awards, including TripAdvisor's 2018 "Hall of Fame" Certificate of Excellence. Staying at the Inn on Ferry Street is a great way to immerse yourself if a city that is reinventing itself as a hot spot for travelers.
---
Looking for more unique places to stay in the United States? Check out these posts.
---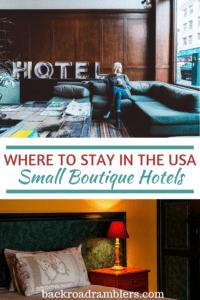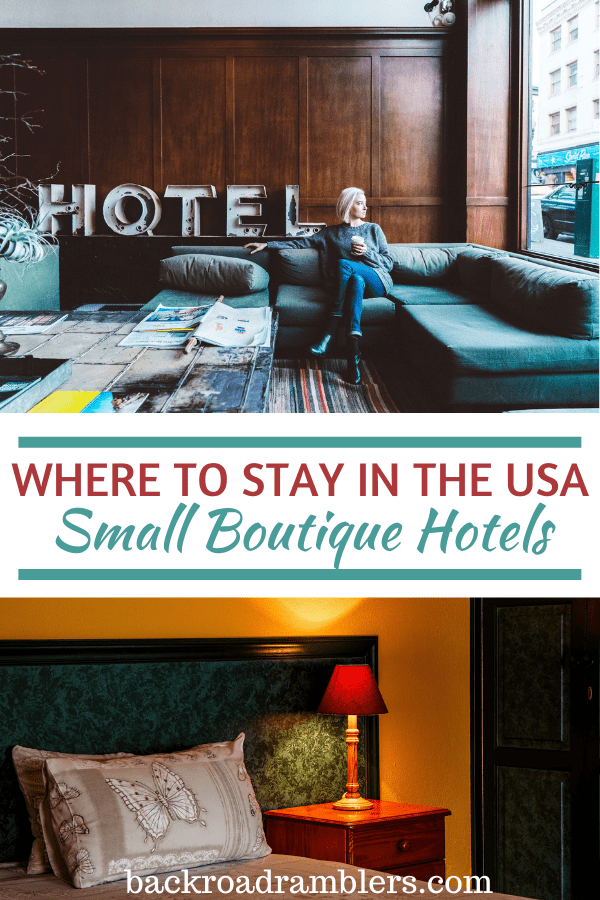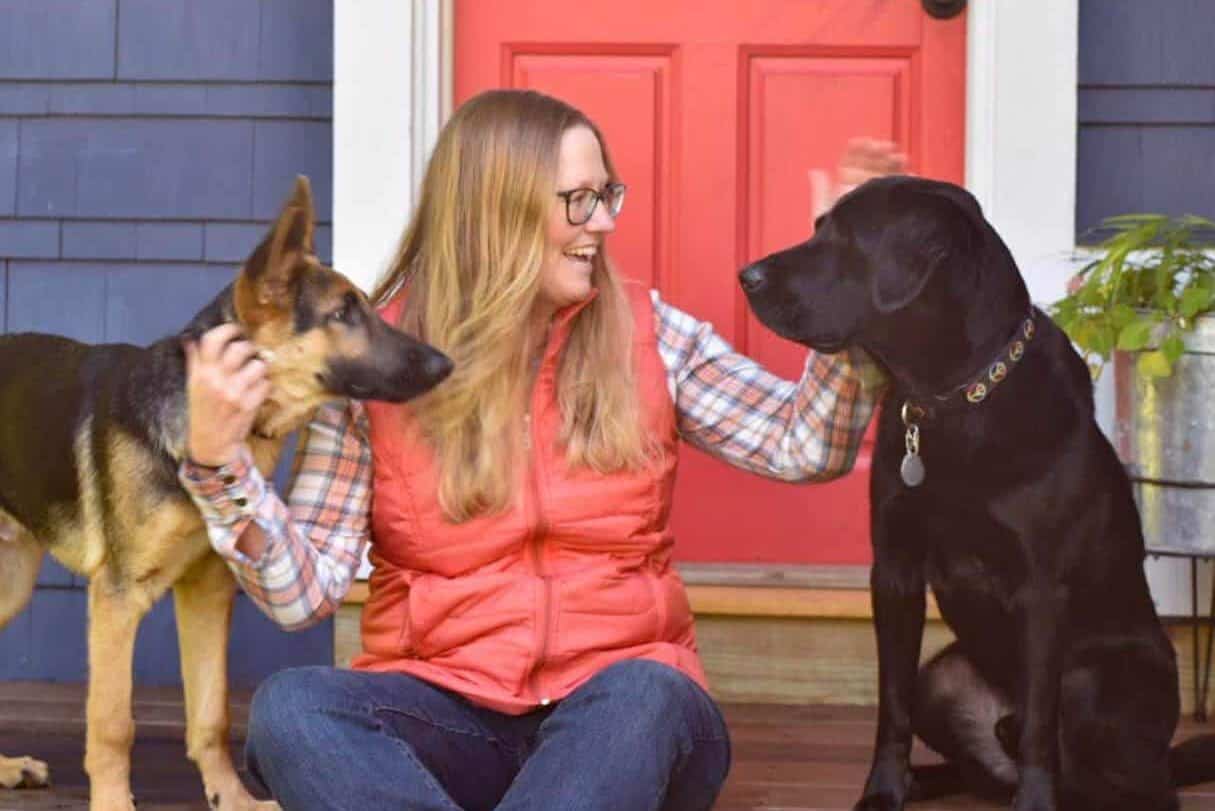 Tara is a freelance writer and travel blogger with a passion for outdoor adventures. She currently blogs at Back Road Ramblers and Vermont Explored, where she shares travel tips, adventure destinations, and vacation ideas for the wanderer in everyone.