Today we're taking a virtual vacation to the beautiful midwestern city of St. Cloud Minnesota. Your host is Kristen, a Minnesota local who shares her adventures over at Expedition Kristen. While St. Cloud is the largest population center in the central region of Minnesota with 68,000 people, it still manages to embrace a great small-town vibe.
Ready to explore the beautiful City of St. Cloud? Here are some unique and affordable things to do in Granite City.
Take a Trip to Granite City
– by Kristen Glazer-Felegy
There are so many great things to do in St. Cloud, Minnesota and it's a really easy day trip from the Twin Cities. Just over one hour from downtown Minneapolis, this unassuming town offers some really unique things to do, many of which are super cheap or completely free. St. Cloud is often called Granite City due to several large granite quarries founded in the late 1800s. Taking a day trip or weekend getaway to St. Cloud is an incredible way to spend time with friends and family.
When I first moved to Minnesota in 2011, I was living in St. Cloud. It's a very underrated town and there is much more to do than meets the eye. I lived in St. Cloud for a year with my husband, Nic and it was really fun to go back in September of this year. We took a trip down memory lane and visited our first apartment together, and some of the bars and parks we used to frequent. Read on for my favorite ways to experience both the hot spots and hidden gems in St. Cloud, Minnesota.
Play a Fun Game During Your Visit to St. Cloud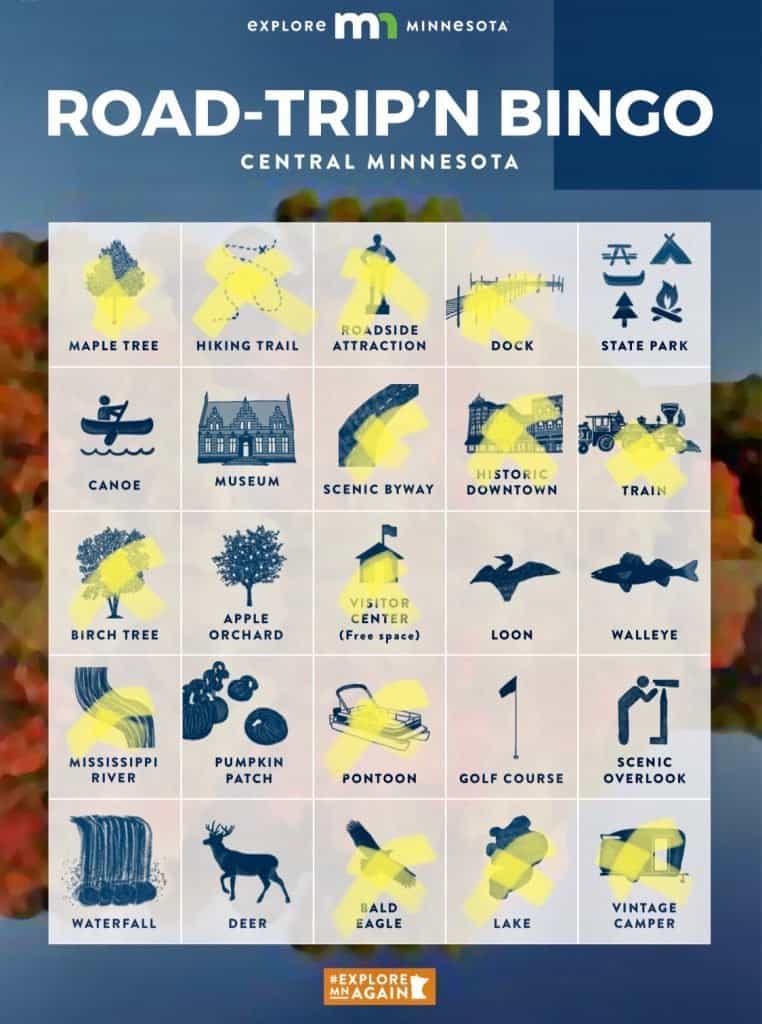 Explore Minnesota made a Road Trip'n Bingo board game for each region of Minnesota. Visit St. Cloud used the central Minnesota board and personalized it with specific sites around St. Cloud, which we played throughout the day. It was super fun and we did pretty well! Check out the game here, and see how we did in the picture above.
Grab Lunch in Historic Downtown St. Cloud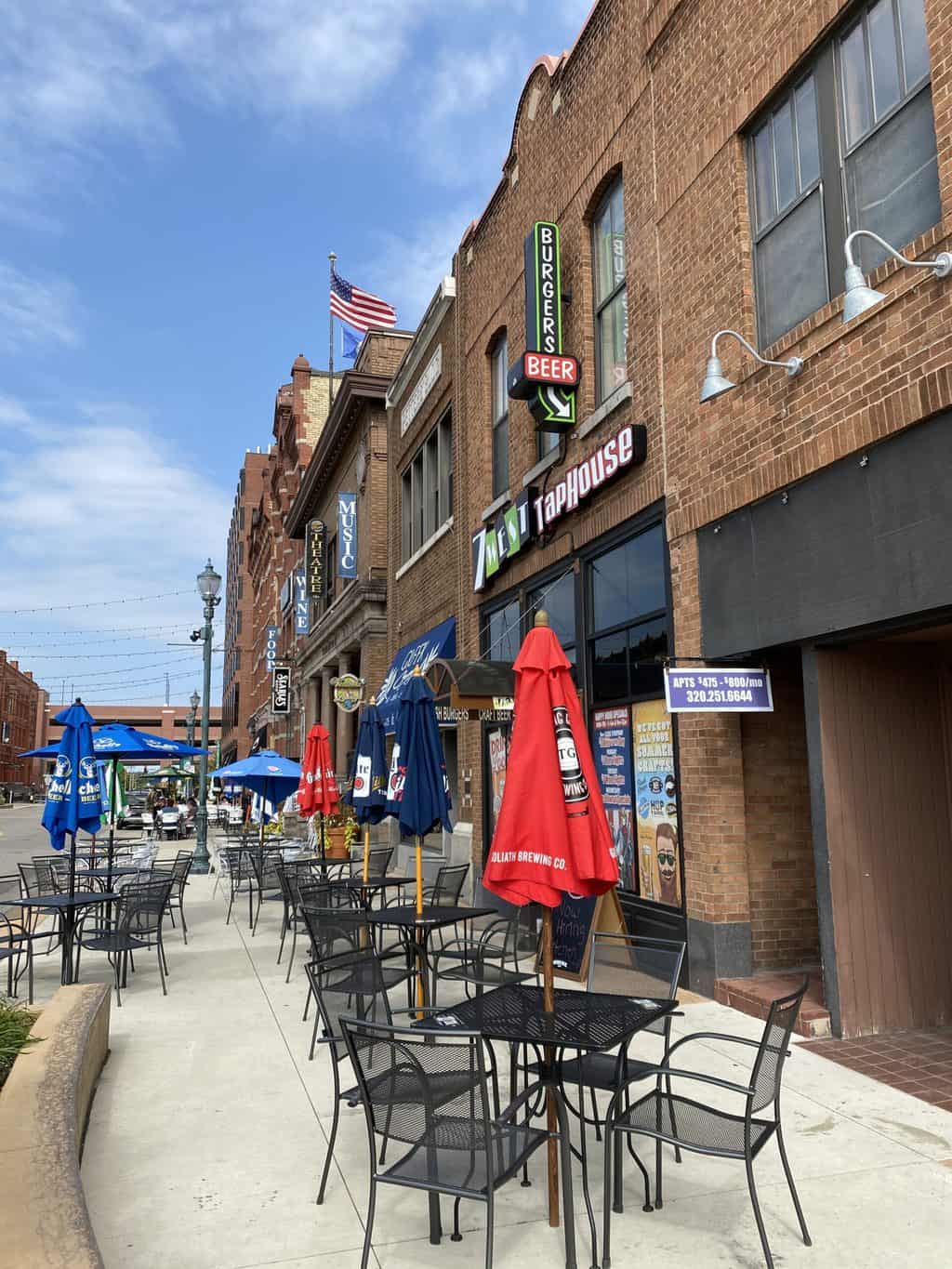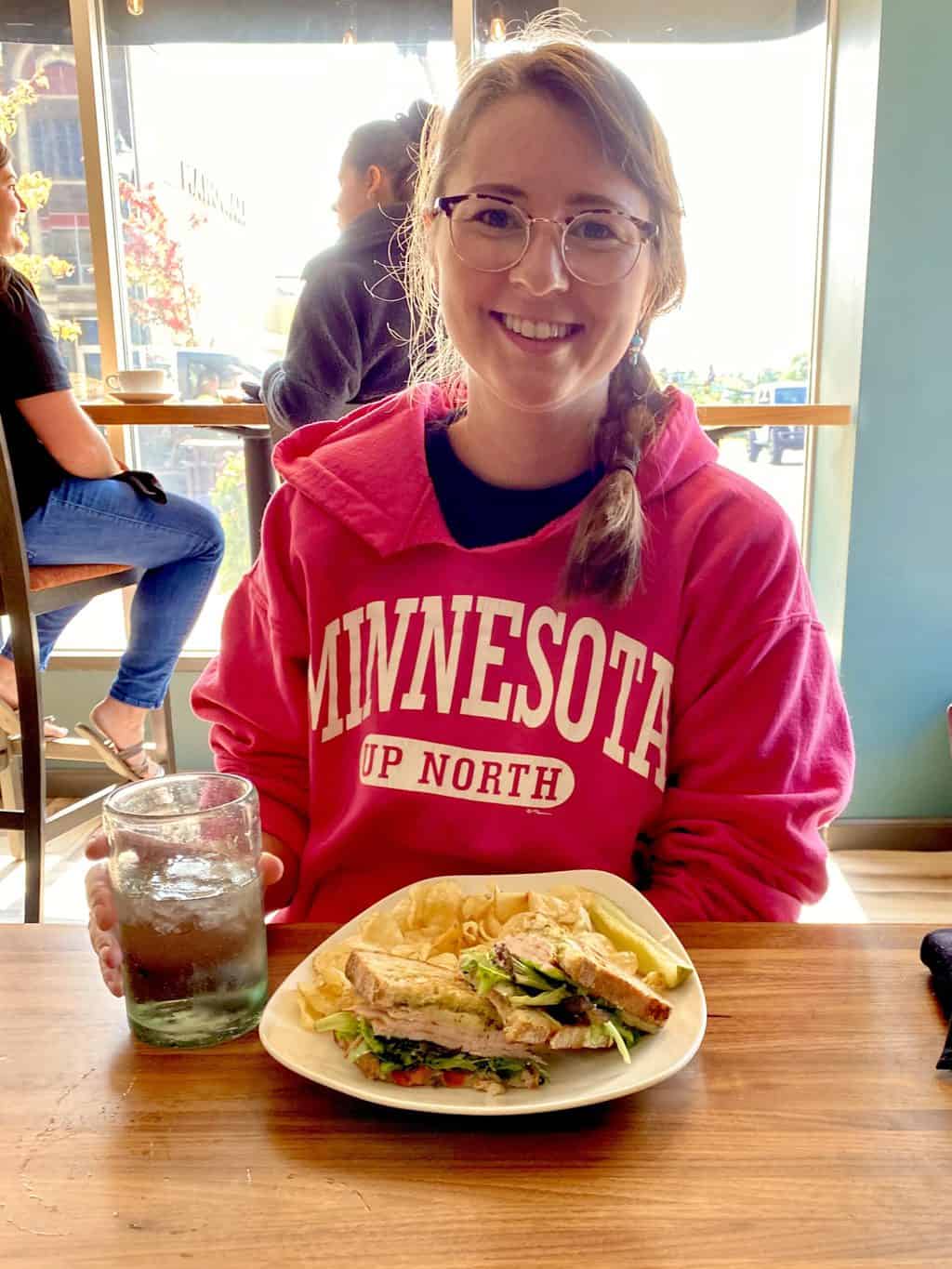 The downtown area is pretty large and there are a lot of great restaurants to choose from. There are Mexican and Thai restaurants, great burger spots, and a lot of tap houses and grills. We used to really appreciate the great variety of options when we lived in St. Cloud, especially for a smaller town.
We love Jules' Bistro, which has a huge selection of paninis, wraps, salads, soups, and pizzas. I had the turkey pesto panini and Nic had ham and cheese. The bread was warm and the cheese was melting perfectly, and the chips had the perfect amount of crunch.
When we visited in September 2020, the COVID pandemic was a concern. We chose to sit inside because there was plenty of space in between us and the few other people sitting inside. Masks were required when walking around the restaurant and we used a QR code for the menu. All the employees had masks and gloves on too. We felt really safe the whole time. If you are more comfortable, there is an outdoor patio.
Walk Around Lake George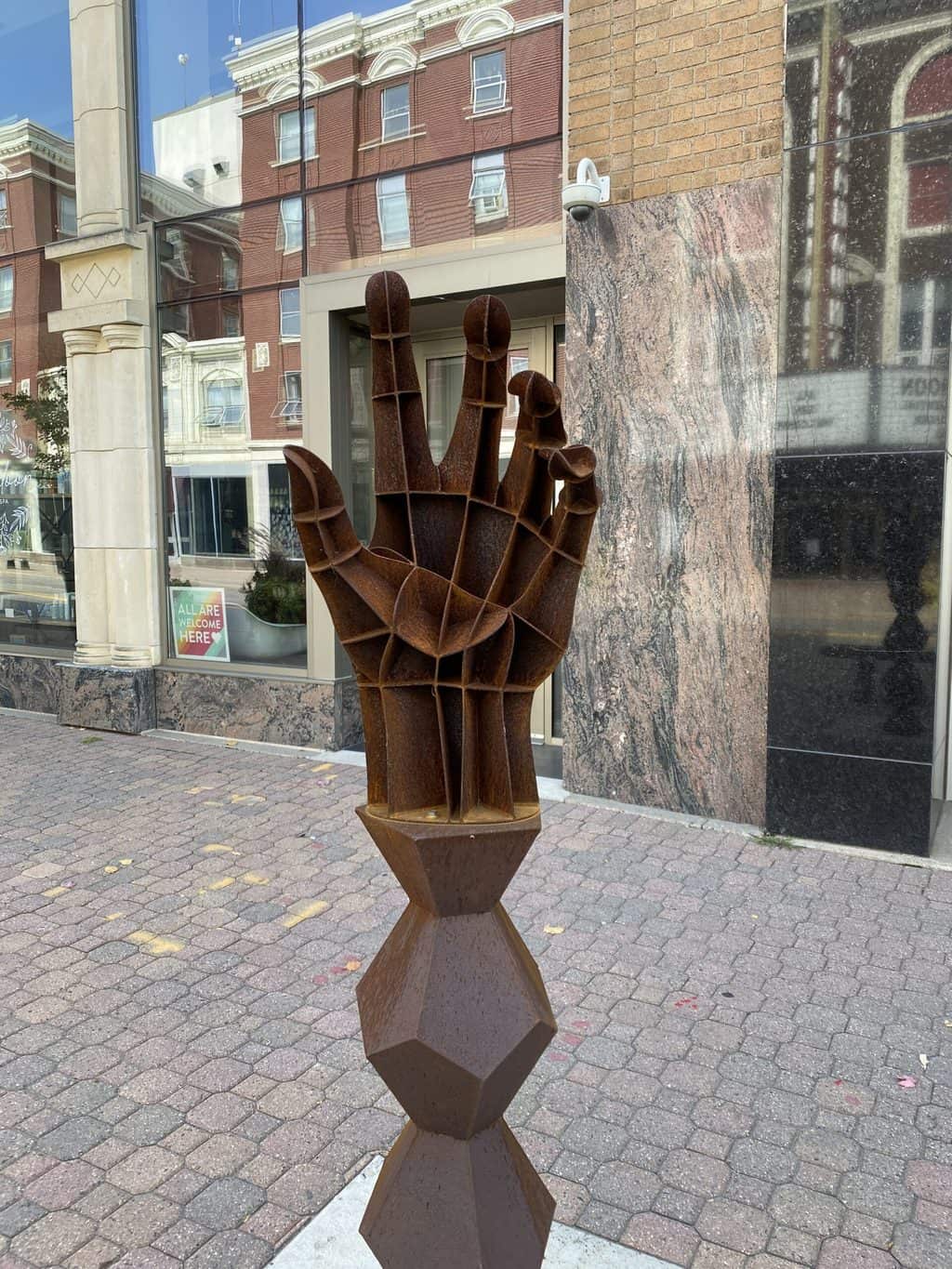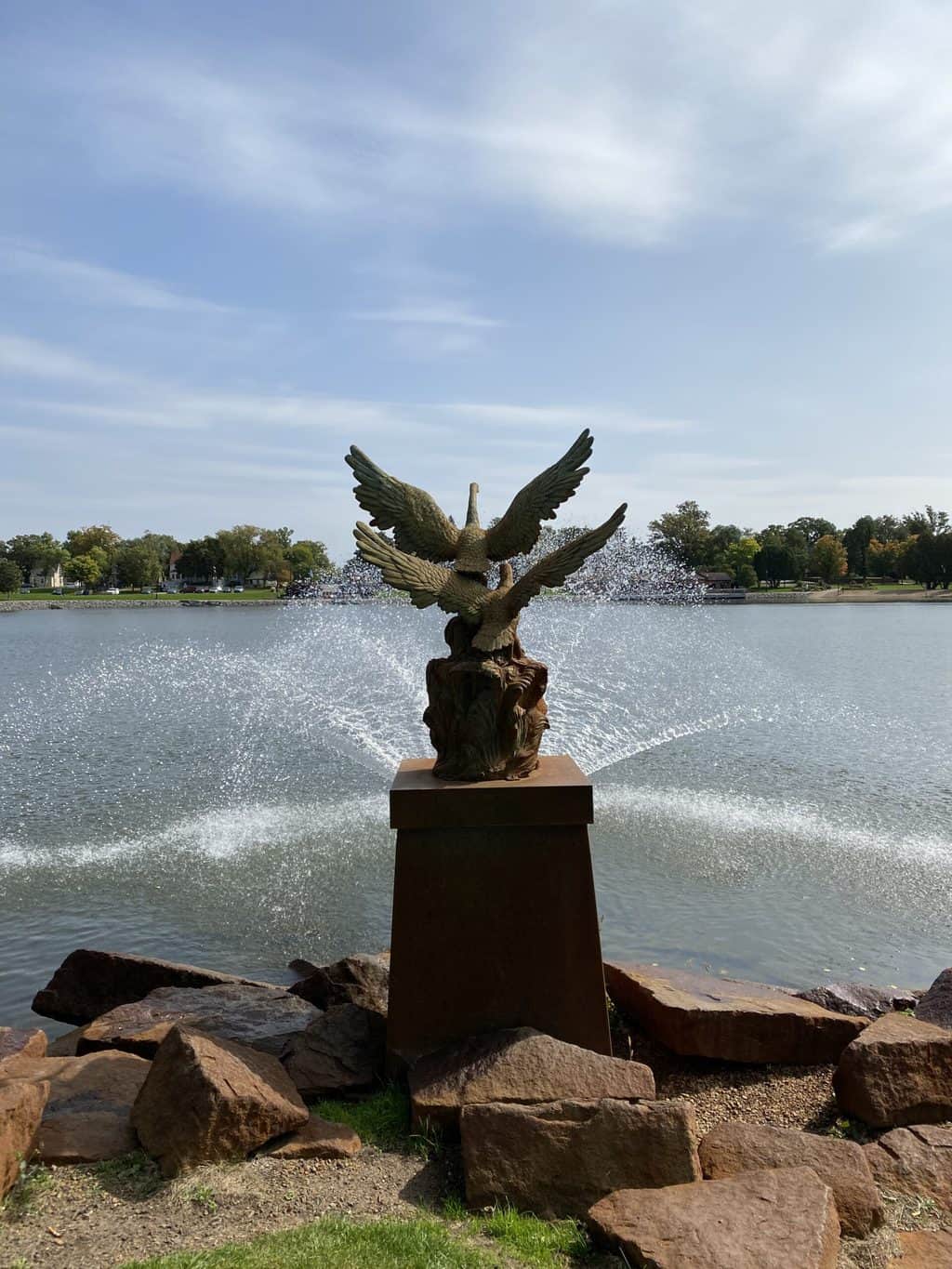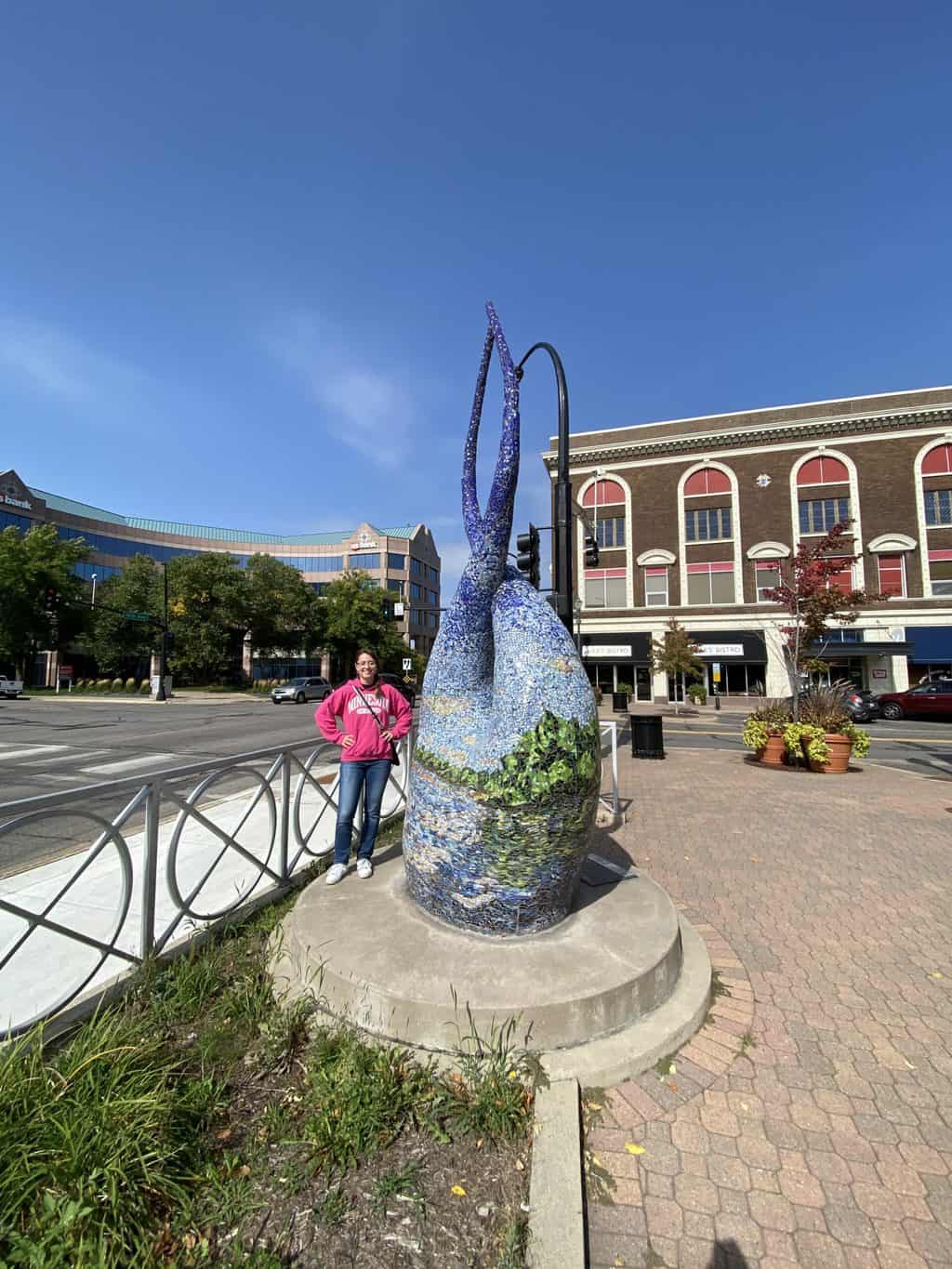 When we lived in St. Cloud, I used to walk around Lake George almost daily. It's a beautiful area with a paved path that goes around the whole lake. In the summer there is an area to rent canoes and paddleboats. There is also a small sandy beach and a huge grassy area with a playground on it for kids.
Look for Cool Art Around Town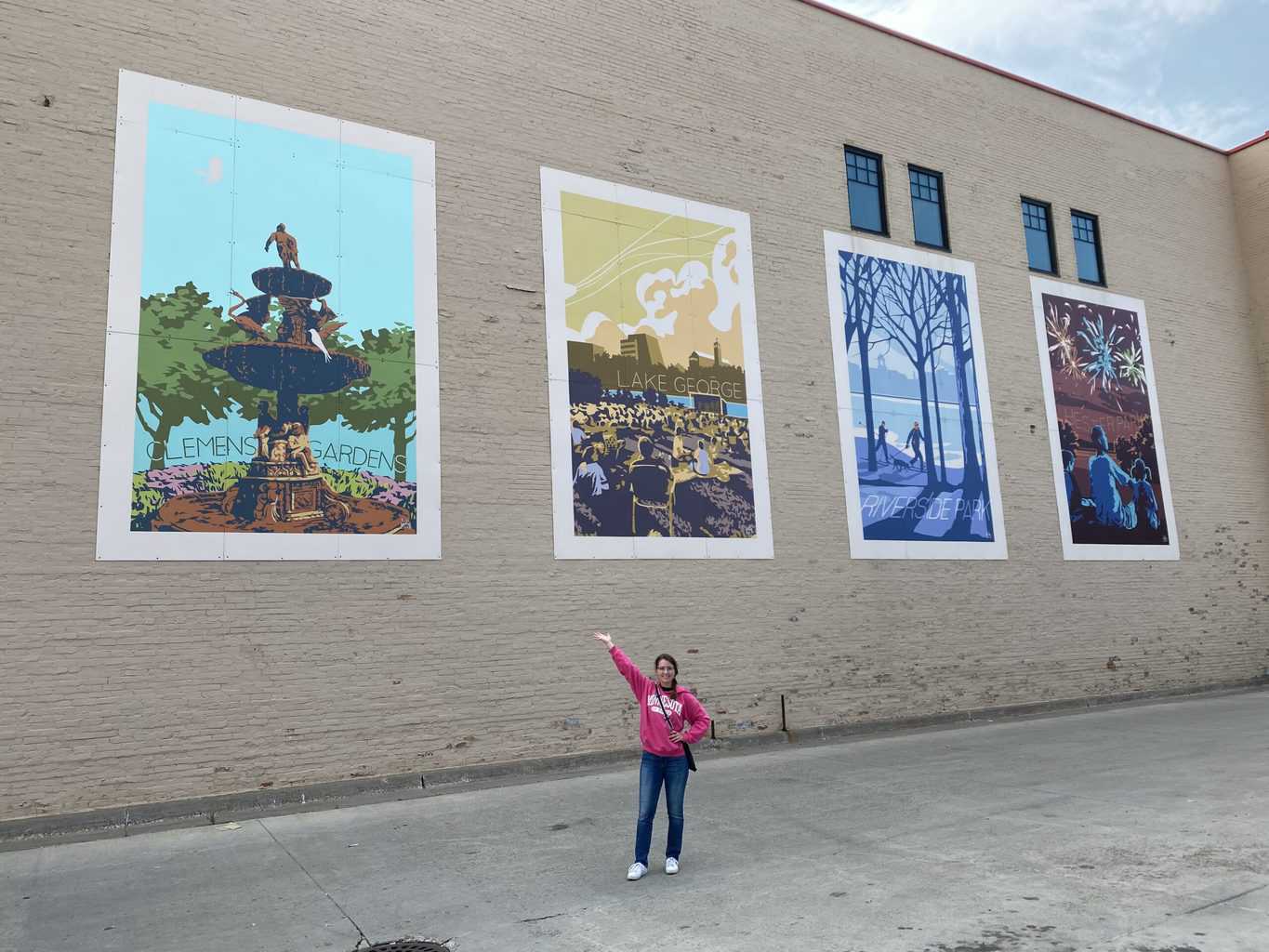 There are so many cool sculptures spread all around town. We also saw a ton of beautiful murals! They are scattered all over downtown St. Cloud so keep an eye out for them as you walk around.
Visit a Brewery and Cidery
St. Cloud has a great selection of breweries and cideries in town and the surrounding area. We stopped by Beaver Island Brewing, which has a huge variety of beers to choose from! I always prefer a flight when checking out a new brewery so that I can try a variety of beers.
Every Wednesday Beaver Island Brewery has an event called Tending for a Cause. $1 from each pint sale and all tips are donated to local nonprofits. Since the program's inception in 2017, they have been able to donate over $65,000 to local charities. If you're in St. Cloud on a Wednesday, be sure to stop by and let your money go to a really great cause!
Other local breweries and cideries around St. Cloud include:
Walk Through the Most Incredible Gardens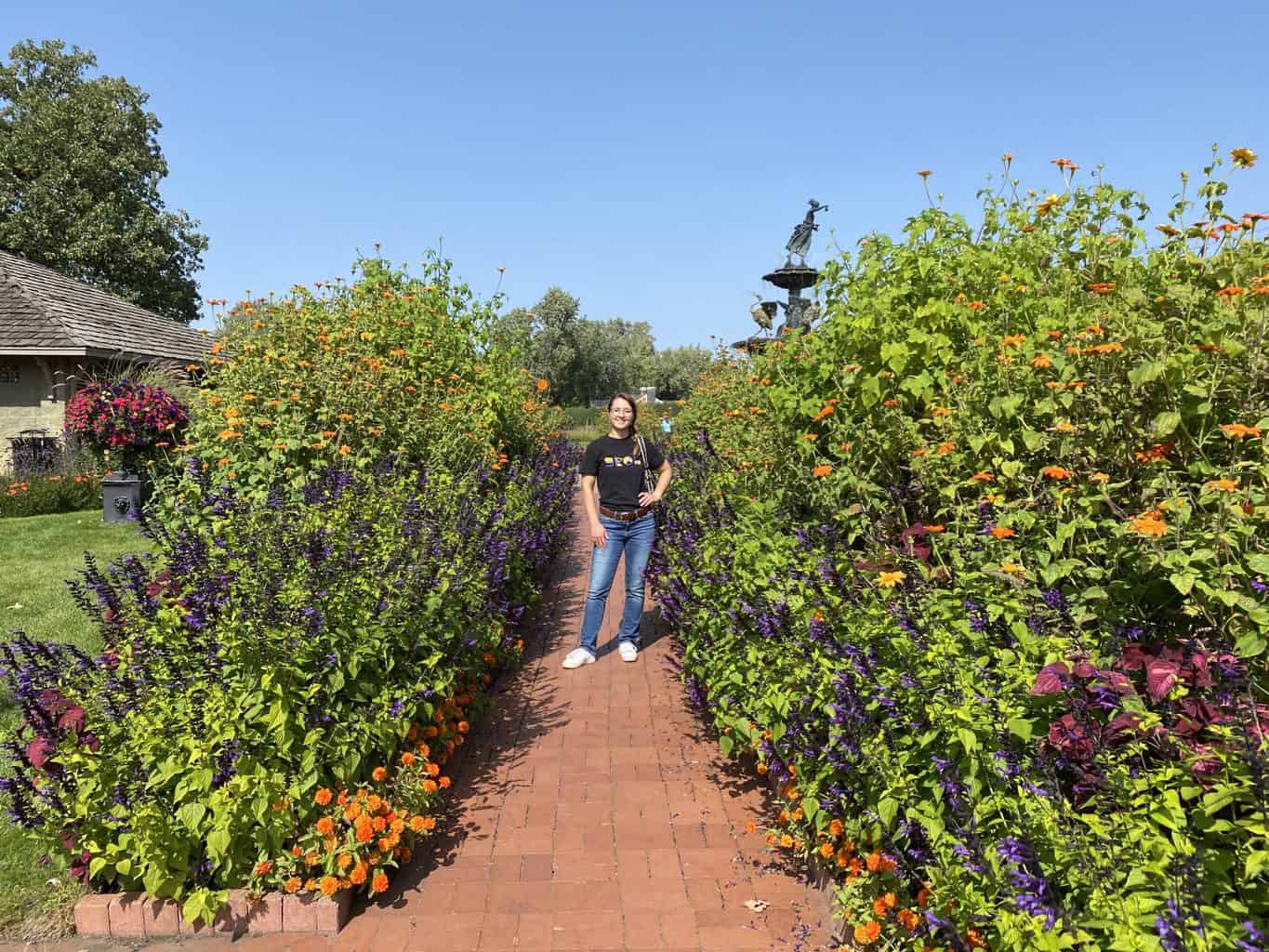 The Munsinger Gardens and Clemens Gardens are two separate yet adjacent gardens that run along the Mississippi River. This is a must-see spot. It's my number one favorite place in St. Cloud and I used to read and relax in these gardens often when I lived there.
The Munsinger Gardens first began in the 1930s. They consist of 14 acres of winding flower-bordered paths and incredible pine trees. There is also a large grassy area to sit and relax. The Clemens Gardens were developed in the 1990s and offer seven acres of roses, perennials, sculptures, and a fountain. It's really impressive and I could honestly spend all day relaxing there.
Take a Hike by the Quarries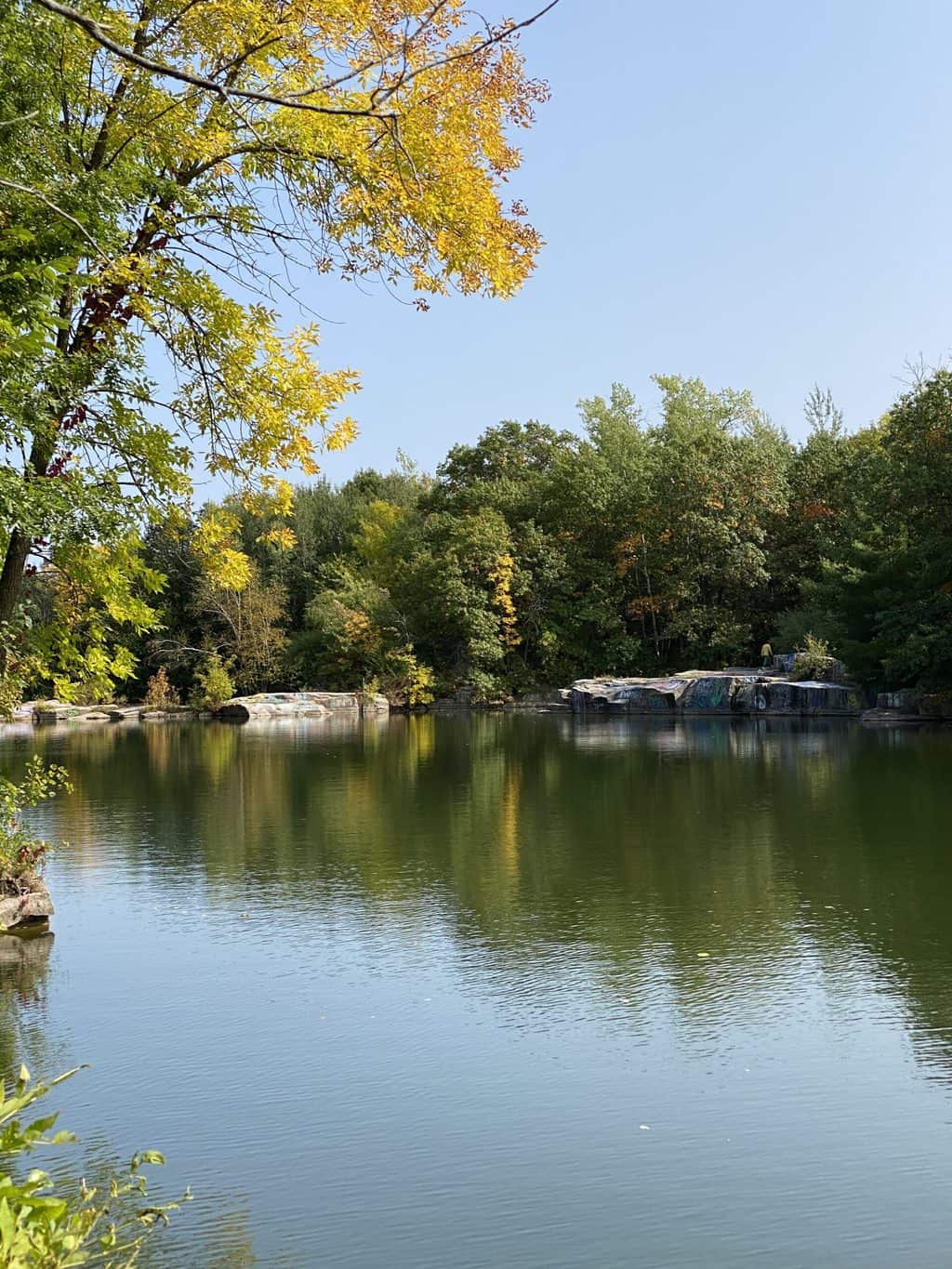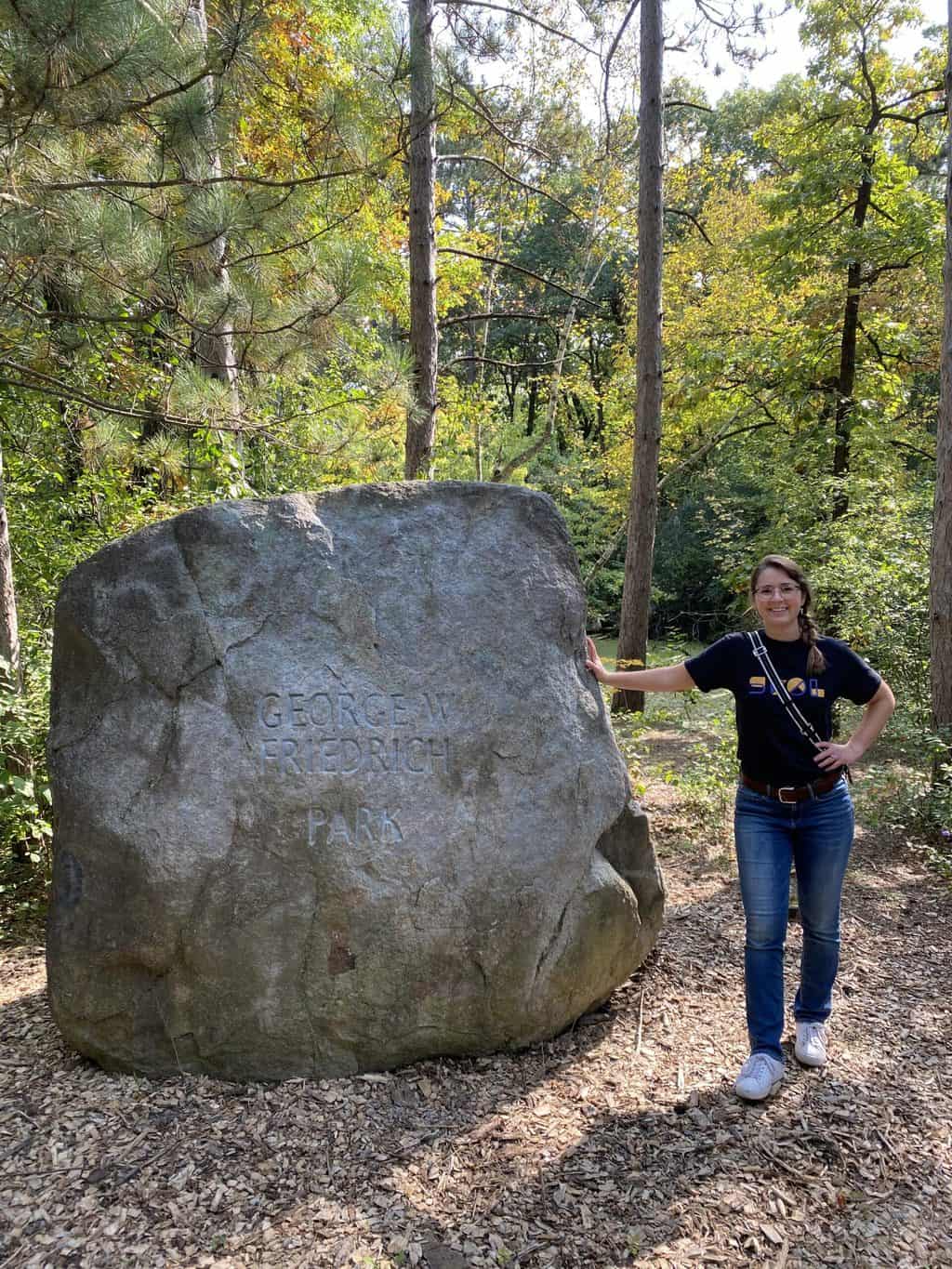 In 1868, the first granite quarry was founded in St. Cloud, and the population boomed shortly after. There are a few ways to see the quarries, which should definitely be on your list.
The more popular route is to go to Quarry Park and Nature Reserve. It's huge and you could spend two or three hours hiking around. There is a $5 daily pass to enter. The less well-known path is George Friedrich Park, which is free to enter. We chose George Friedrich Park because it was closer to town and is a shorter hike. These two parks were once robust granite mines. Now, they are popular places for hiking, swimming, and diving. Both parks are beautiful and absolutely worth seeing, especially in the fall.
There are so many interesting and beautiful things to do in St. Cloud, and most of them are completely free! St. Cloud has some incredible hikes and gardens and a lot of options when it comes to food and breweries. It's definitely worth a visit if you enjoy checking out unique places off the beaten path.
---
Find more midwestern adventures. Check out these posts!
---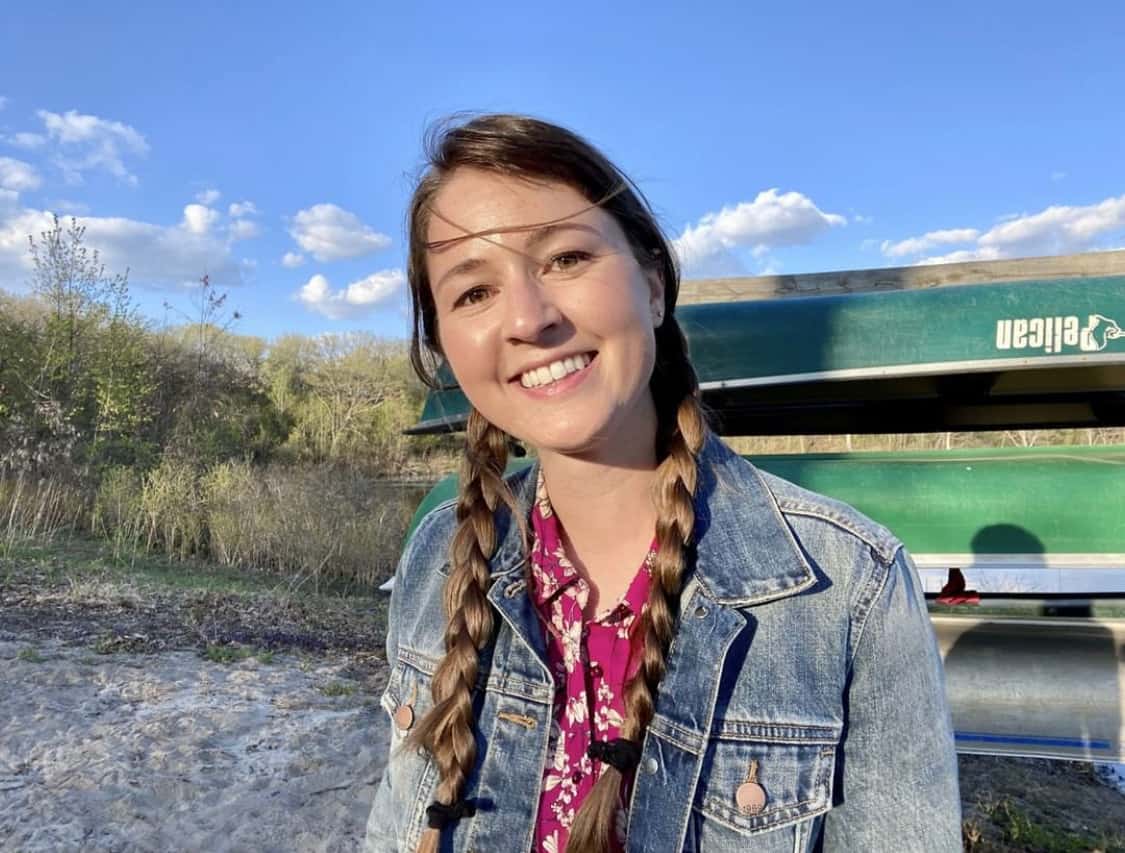 Hi! I'm Kristen – a Minnesota-based travel writer. I'm originally from New York and was born and raised on Long Island. In 2011 I moved from Queens, New York to St. Cloud, Minnesota. Now, I've settled into the Twin Cities with my husband and our 2-year-old Newfoundland. We love exploring Minnesota, and all it has to offer. You can usually find me hiking, kayaking, checking out dog-friendly spots, or visiting new yoga studios. I hope to inspire you to explore Minnesota and plan your next adventure, big or small!
Follow Kristen on Instagram or visit her on Expedition Kristen
Pin for Later?