Please check to make sure destinations are open to visitors before planning a trip and follow local guidelines. We earn a commission from affiliate links that may be included in this post.
Like most coffee lovers, I pretty much refuse to go without it, even when I'm paddling remote waters or backpacking far from the nearest Starbucks. At home, I'm a two-cups-a-day girl, and when I'm living it up in the woods, I usually settle for one insulated mug full of camping coffee to go with my sunrise.
Is There Such a Thing as Perfect Camping Coffee?
Over the years, we've tried all kinds of equipment and techniques to make the perfect cup of camping coffee. My husband tried to sell me on cowboy coffee once, showing me how easy it is to just mix ground coffee and water together, bring it to a boil, and drink. Well, one mouthful of that was enough to convince me that there had to be a better way of making coffee in the woods.
Next, I tried fancy french press coffee with an Aeropress made especially for backpackers. The coffee wasn't bad, but the set-up was a pain to clean, and when it broke, I couldn't bring myself to order another one.
Finally, I decided to make my camping coffee exactly the way I make coffee at home, with the pour-over method. Why didn't I think of that sooner? If you're a coffee-lover, try adding a beautiful walk, the song of a hundred birds, and a cool mist rising off of your favorite mountain lake with your morning beverage. There's just nothing like it in all the world.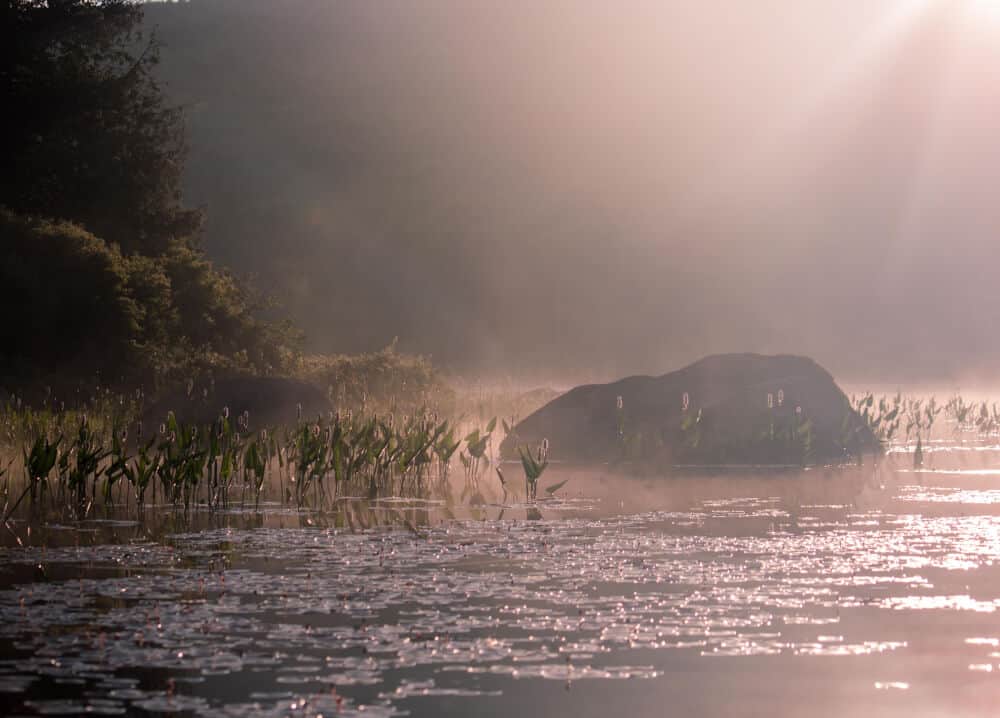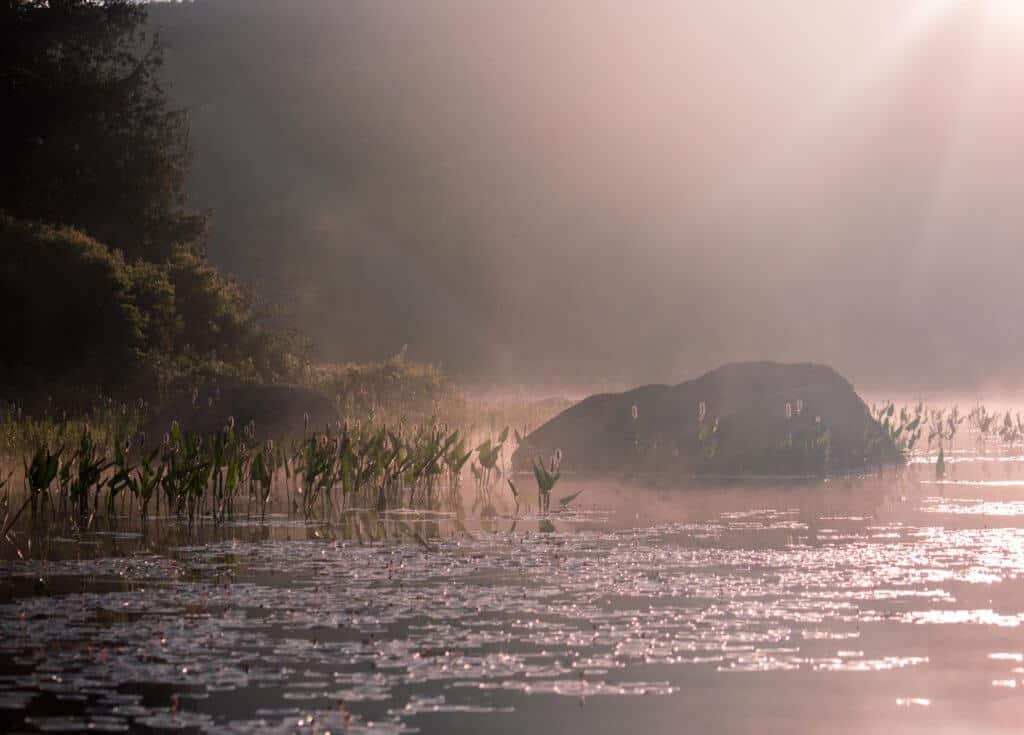 Back to the coffee. We got rid of our drip coffee maker years ago. At home, I grind the coffee fresh each morning (Dean's Beans – Nicaraguan French Roast is our absolute favorite).
I put the kettle on as soon as I wake up. Then I add a paper coffee filter to my ceramic filter cone, pour my ground coffee into the filter, and set it up on top of a stainless steel coffee carafe. I pour the boiling water over the coffee and am ready to drink it within minutes. I like my coffee hot, fresh, and strong, and just thinking about it gets me up in the morning. Pour-over coffee is the in thing these days, but that's because it tastes so good!
How to Make Coffee While Camping: The Perfect Cup!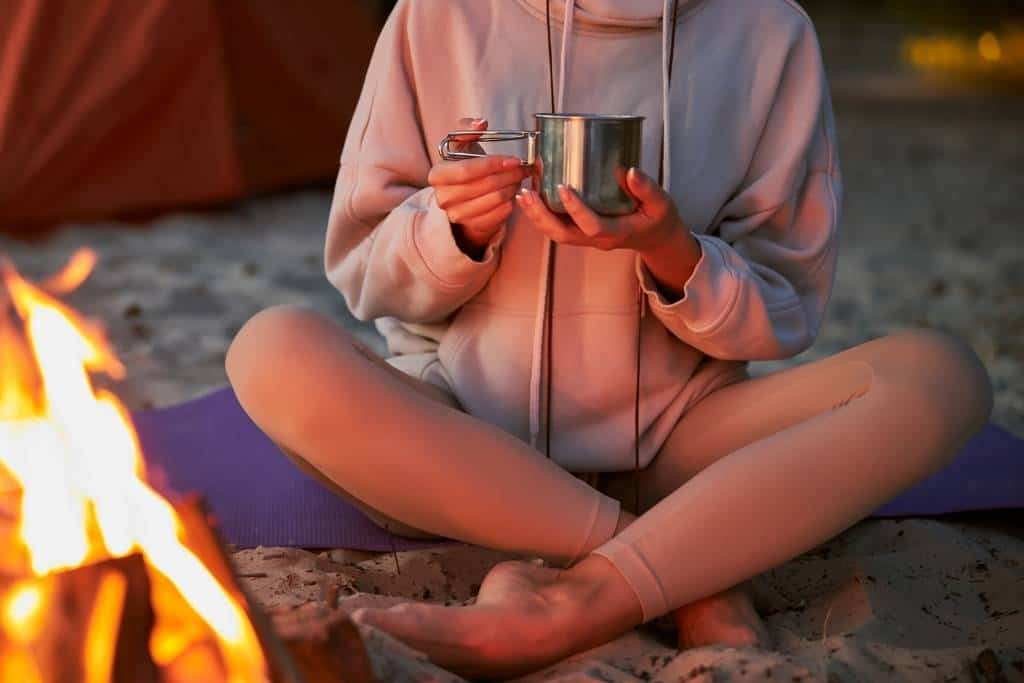 We try and pack light when we're camping — definitely when we're backpacking and canoe-camping, but even when we're car-camping, we try and weed out non-essentials to make things easier. My camping coffee kit is small but powerful. Here's everything you need for making coffee while camping without a lot of fuss.
A filter cone – I use a ceramic filter cone at home, which would never work on a camping trip. When camping, we use a metal filter holder that folds up and fits easily into our food box. I also use this whenever I'm traveling.
Cone Filter Papers – Filter papers are an important element, but they do add a bit of extra trash to your camping trip. We pack #4 paper filters into our camping kit. If I'm camping solo, I go with #2 filters.
Hydro Flask Camping Mugs – I always use an insulated coffee mug when road tripping and car camping. I'll write more about our Hydro Flask mugs below, but I'll say here that they're pretty heavy, so we splurged on these lovelies to use on backpacking trips.
And the coffee, of course – Grind your coffee right before your trip, and store it in a plastic bag.
At camp, I boil water on my camp stove while the rest of my family sleeps. I use 2 tablespoons of coffee grounds per person. I love the pour over method because I can brew coffee when I'm half asleep, just like at home.
I put the coffee into my paper filter, into my metal filter cone. I prefer stronger coffee than my husband, so I put the filter on top of my mug first, pour water over the grinds, then do the same thing for his. Super easy. Super delicious.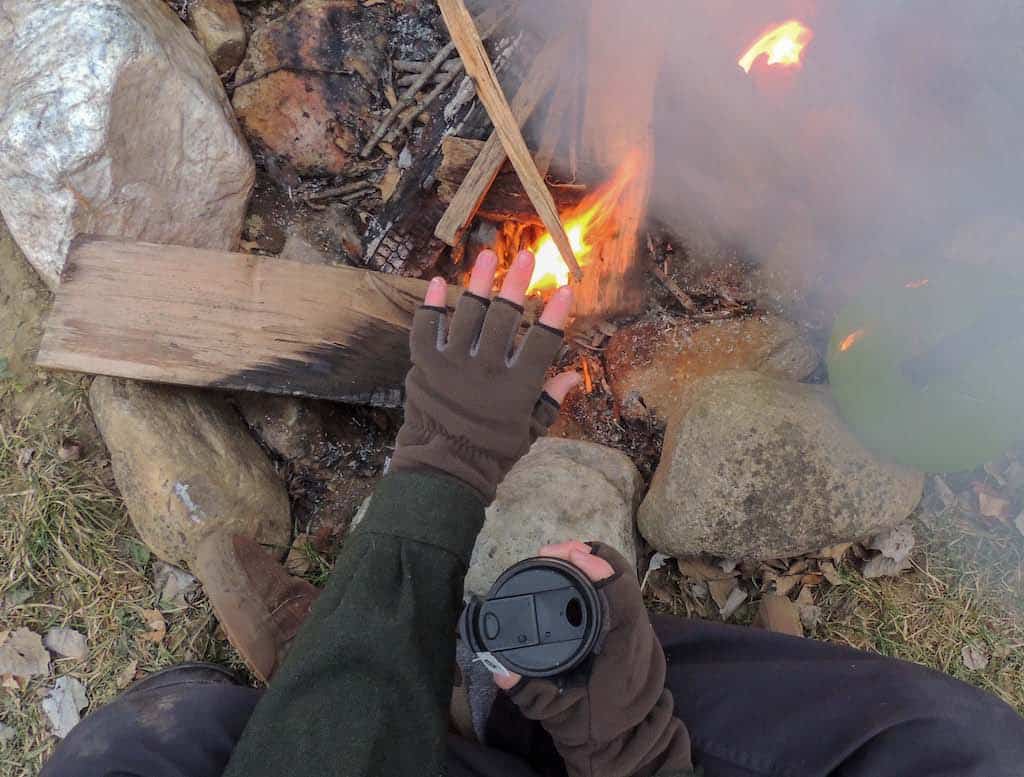 Do you need a little something extra in your morning coffee? I keep sugar and maple syrup in my camping spice kit, so that takes care of that. Maple syrup in coffee is a treat that I could get used to, but have you seen the price of maple syrup lately? I save that for special occasions (solo camping trips…).
Cream is another beast altogether. At home, I love a bit of half-and-half in my coffee, but in my camping coffee? That's a tough one. I've been known to sneak the real deal into my cooler for short camping trips. That's always fun, but not really practical.
I've tried non-fat dried milk, which really hurts. I've also tried CoffeeMate, which hurts even worse. My favorite options so far are to a) go without creamer altogether, or b) use organic whole milk powder, which I haven't been able to find locally. If you go with the powdered milk, mix it with a bit of hot water first and stir it, so you don't get lumps in your camping coffee.
---
---
Making a Case for Instant Camping Coffee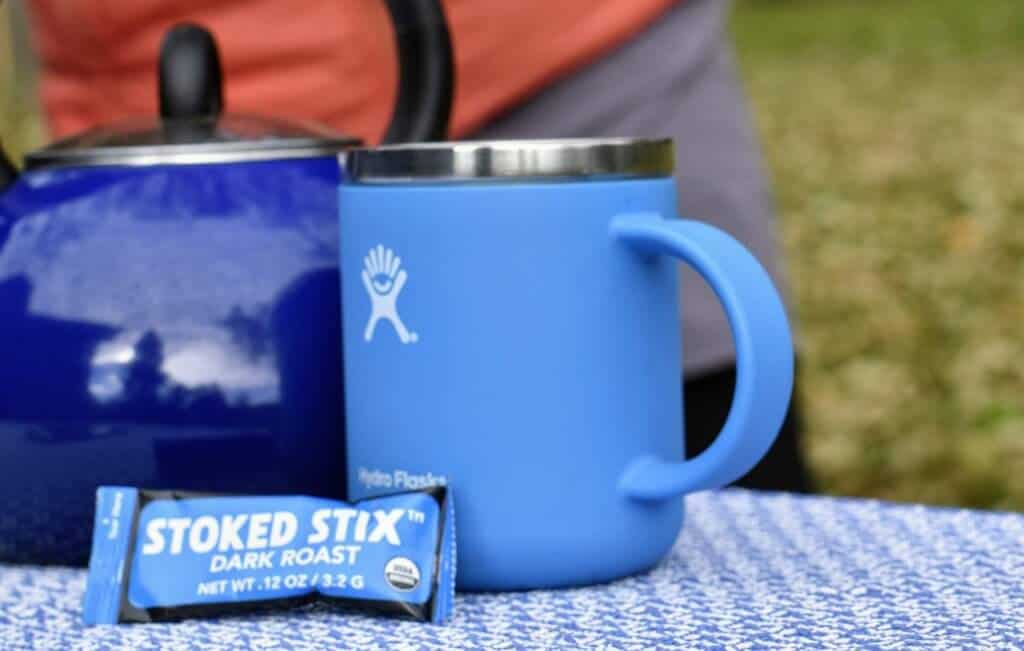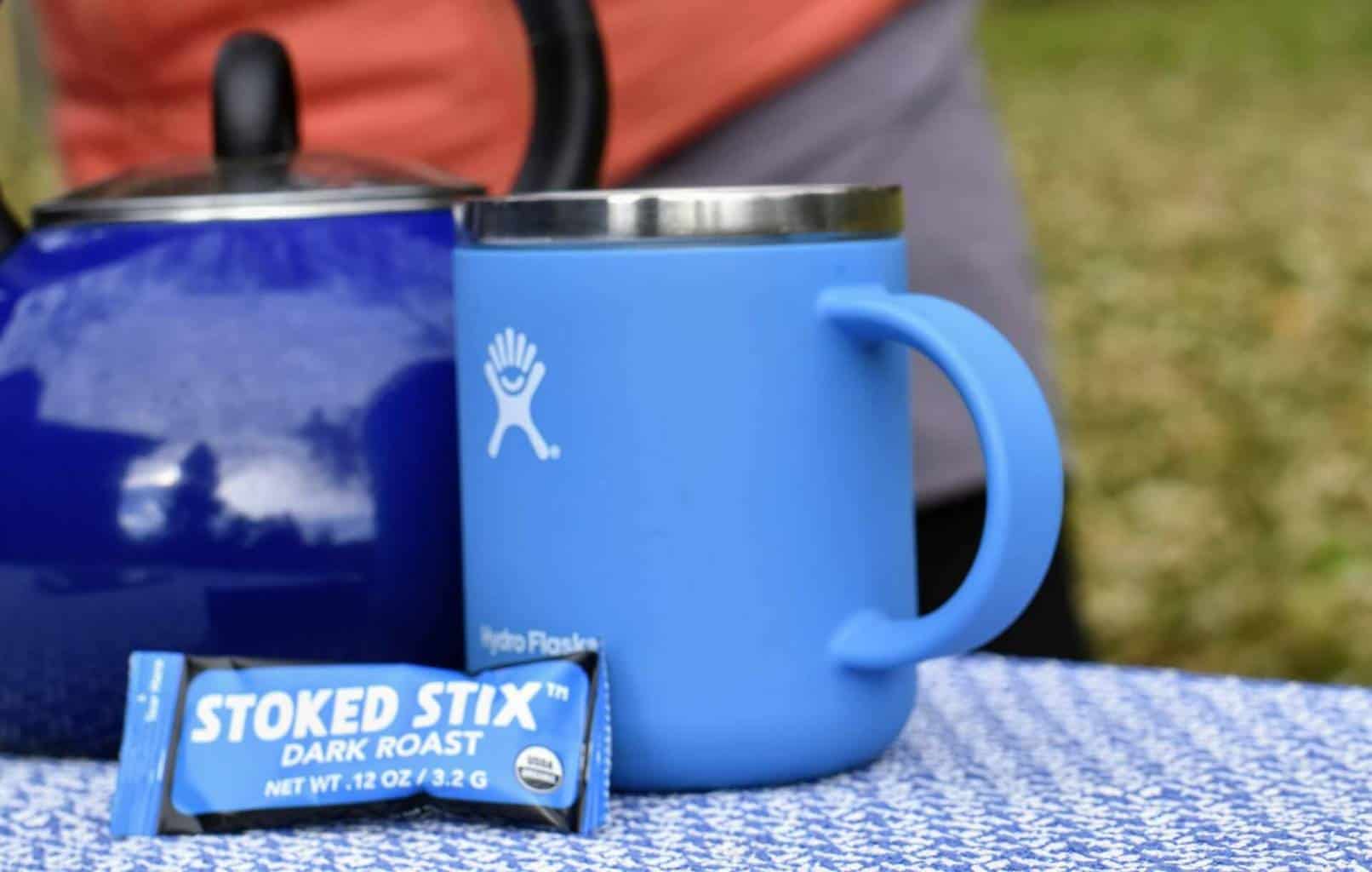 When I first wrote this post, I was a bit of a camping coffee purist. Only the prospect of a fresh, strong cup of camping coffee would get me out of bed. I'm happy, and maybe a bit reluctant to say, that I've changed my ways.
The instant coffee and espresso packets for camping have really improved since my early days of sleeping outside – so much so, that I whole-heartedly support camping coffee packets in a pinch. My favorite so far is Stoked Roasters Instant Coffee Packets, which are 100% organic, and come in a medium or dark roast. It's not freshly brewed coffee, but it gets a gold medal for trying.
Why We Love Hydro Flask Insulated Mugs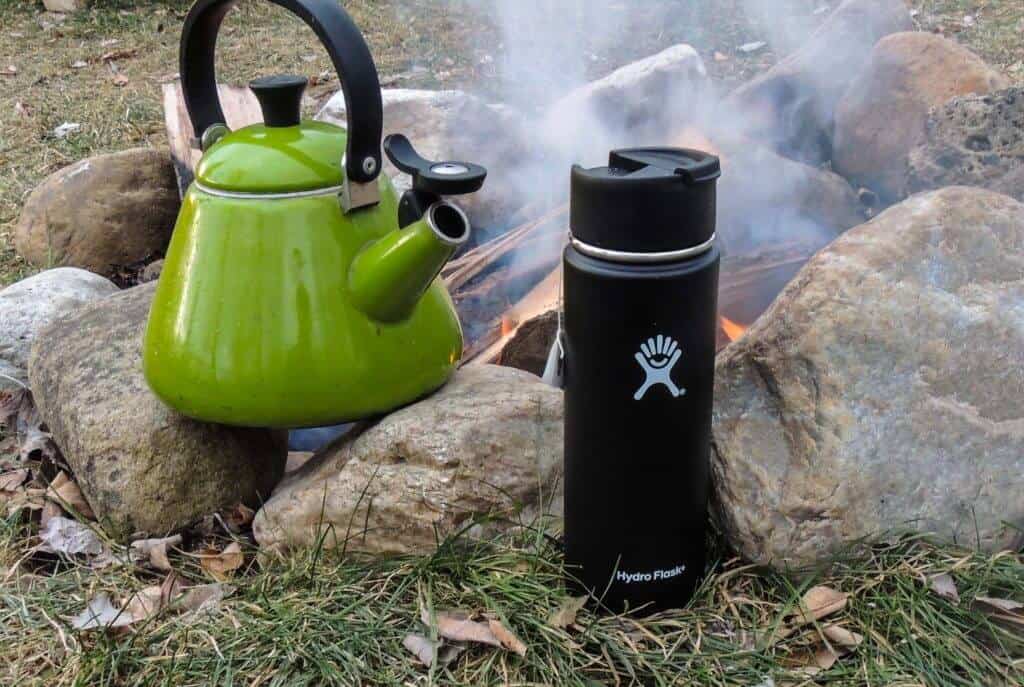 We've tried lots of insulated coffee mugs over the years, and while we're not too picky, there are a few reasons to love Hydro Flask mugs. First of all, they really do keep your hot camp drinks hot, even in the winter.
We put our Hydro Flask mugs through their paces, and they compare favorably to every insulated mug we've ever tried. In fact, at room temperature, our 190℉ coffee lost just 25° after two hours, which is still a bit too hot to drink (in my opinion). After a full five hours, our coffee was still hot enough to drink at 135℉.
There are still lots of insulated coffee mugs out there that do a good job keeping drinks hot, why choose Hydro Flask?
The two important features that we love most about the Hydro Flask mugs are 1) the lids are super easy to clean (even with lukewarm camp water and Campsuds) and 2) you cannot taste your previous drinks when sipping out of the flip lid. This is huge for us. We are coffee and tea drinkers, and there's nothing worse than tasting green tea in your coffee or coffee in your green tea.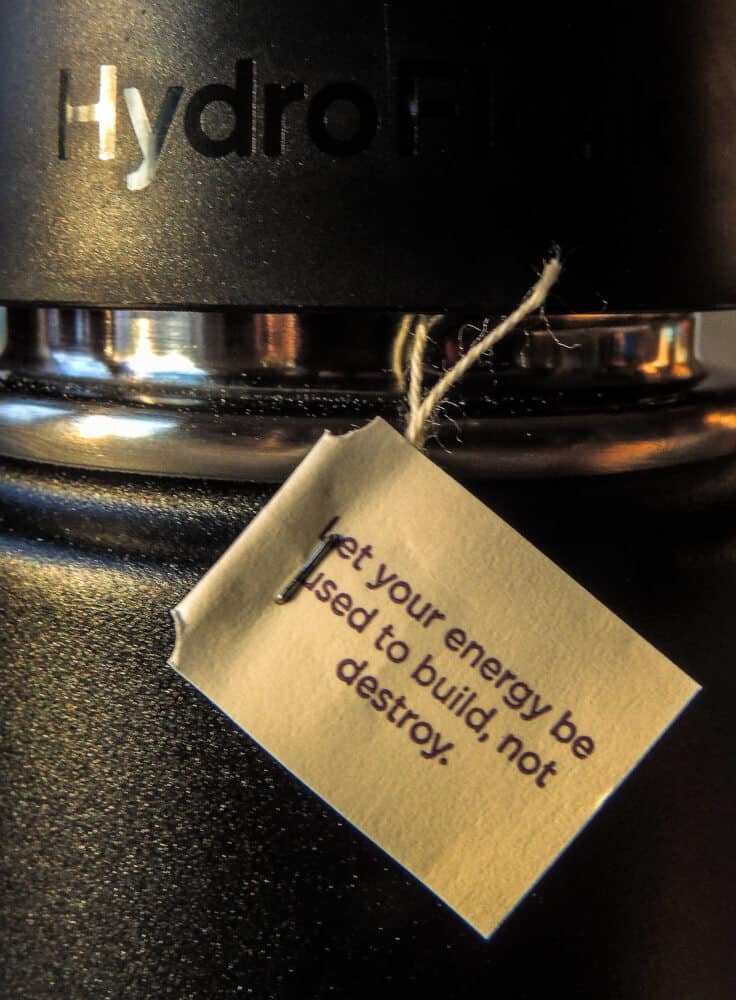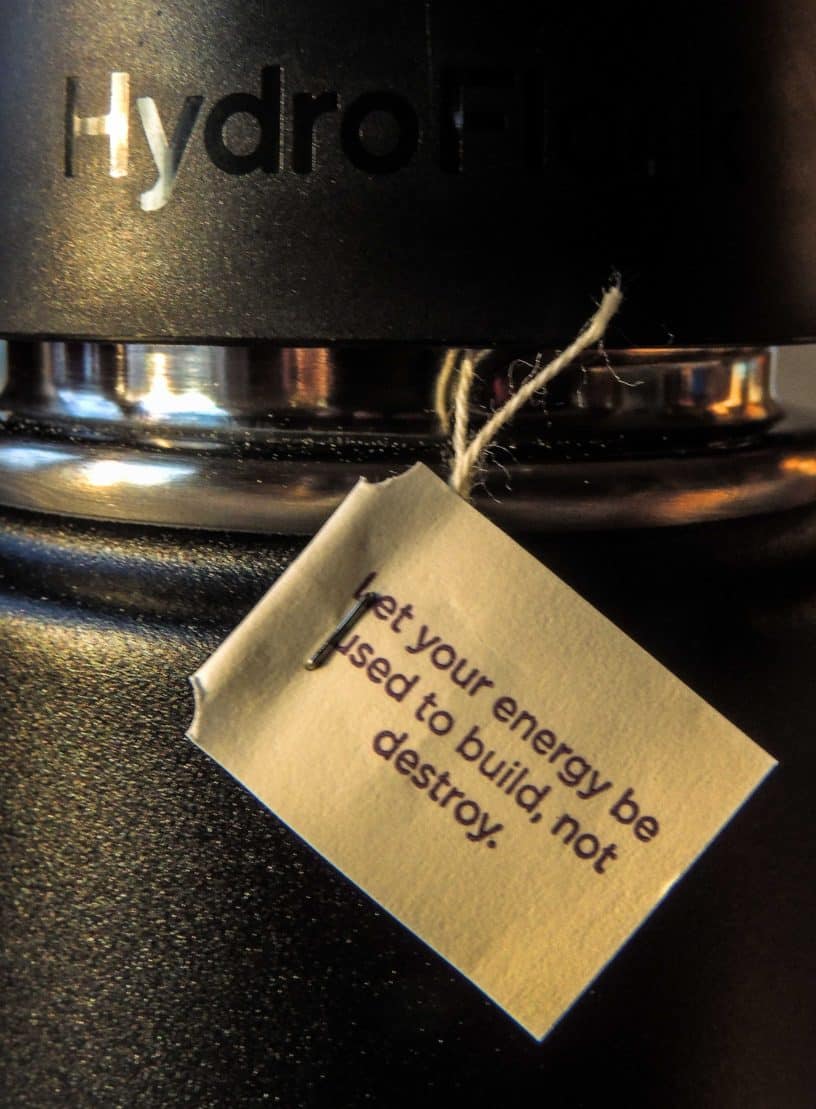 One of the reasons that the flip lid is easy to clean is because it doesn't have any crazy, fancy locking mechanisms to keep your drink from spilling. This means that my camping coffee will never make it into my camera bag. A small price to pay. I did, however, try really hard to spill my camp coffee in this mug — I tipped it over, knocked it on the ground, and turned it upside down, and shook it. Didn't lose a drop. I love this mug, but I want it in red.
In late 2018, Hydro Flask came out with another awesome camping mug. The 12-ounce insulated mug has a handle and a press-in-lid, and it feels like a real mug in your hand. This one doesn't even live in my camping box. I keep it in the kitchen cabinet and use it every day. It will come along on our first camping trip of 2019. That's a promise.
Where to Buy Hydro Flask Mugs
Looking for a new Hydro Flask mug for yourself or a friend? You can get them at Dick's Sporting Goods, REI, and online at the Hydro Flask website. Both REI and Hydro Flask have sales throughout the year, especially around the holidays, so get on their mailing list so you can stock up when they're on sale!
Enough about the mugs, it's time for a cup of camping coffee. Want more inspiration for getting outside with a hot drink? Check out my favorite, FAVORITE hot drink recipes for kids and grown-ups.
Pin for Later?