Historic New England towns. Awesome swimming holes. Cute farm stands. And cows – lots and lots of cows. Vermont's Route 7 travels 176 miles from Pownal in the south to Highgate on the Canadian border in the north.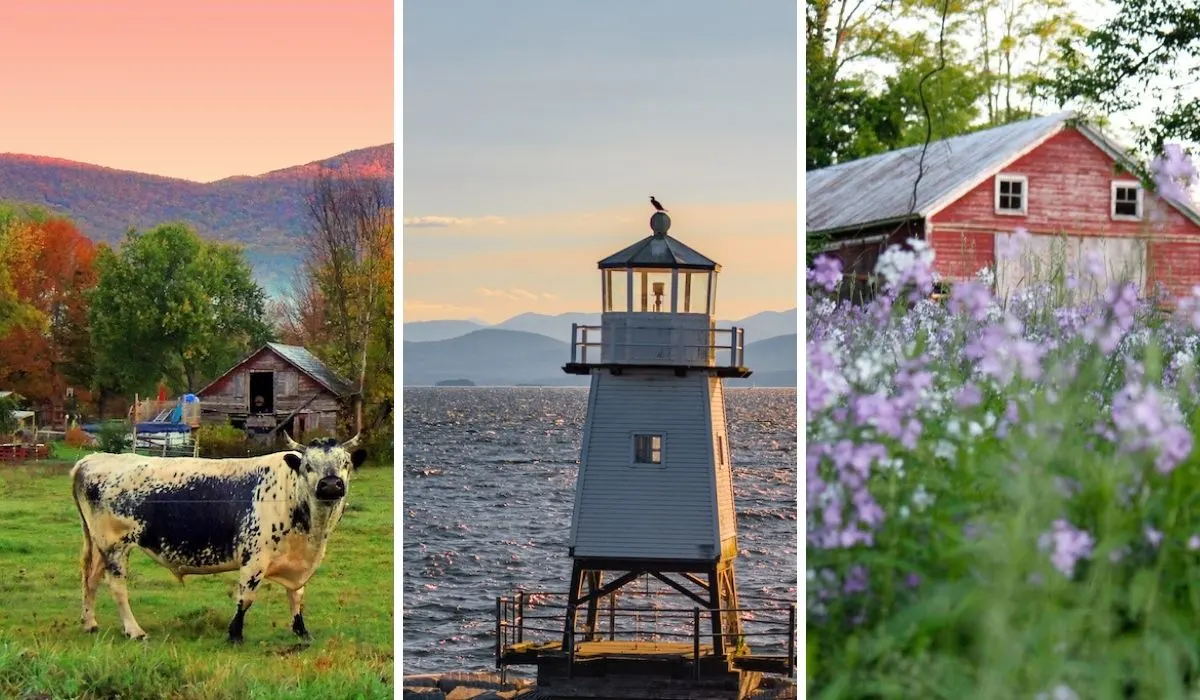 This mostly rural stretch of pavement makes for a fabulous and scenic road trip, full of natural beauty, fun towns, and interesting attractions. We'll start in the historic town of Bennington and bring you north as far as Burlington.
If you have more than five days to spend on your road trip, I highly suggest continuing on and heading north to the Lake Champlain Islands, which are worthy of their very own weekend getaway!
If you've got five days, you can take a leisurely journey up Route 7 in Vermont, but you can also do this trip over a long weekend. We're proponents of slow travel, when possible, but three days in Vermont is better than zero!
Our Vermont Route 7 itinerary covers all of our favorite things: lovely walks and rambles, fun historic sites, local food and drink, and even a few awesome places to take a summer dip.
So, start making your Vermont road trip playlist and packing the car, because this is a road trip you won't want to miss.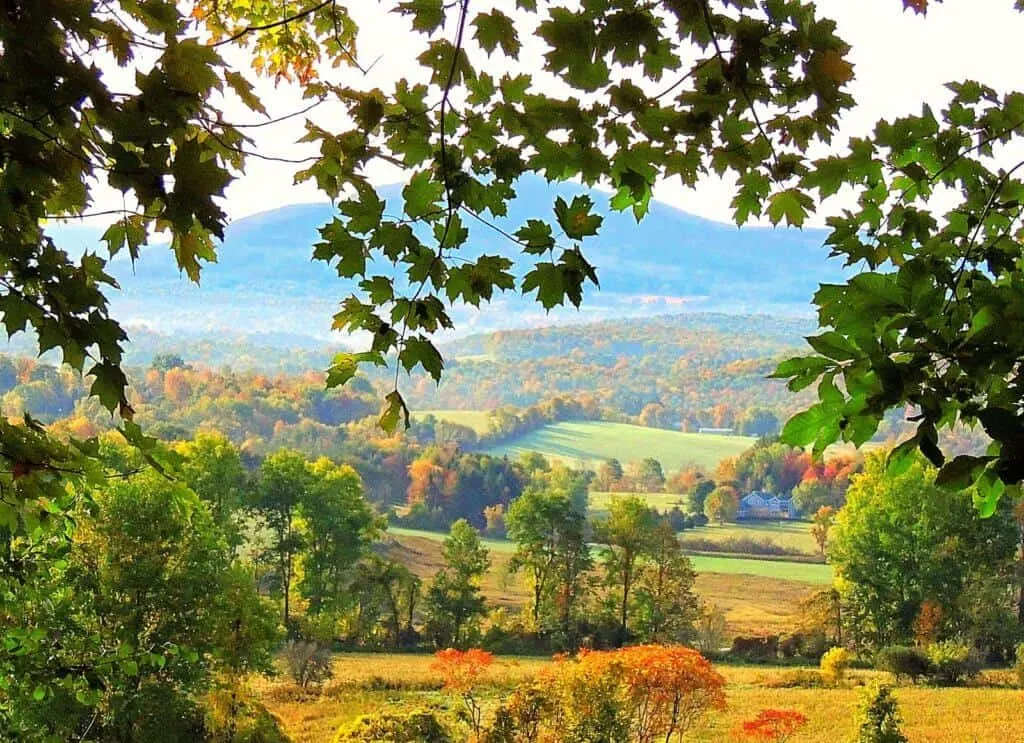 We're going to begin our Route 7 road trip in Bennington and head north on Route 7 to Burlington. Feel free to flip this itinerary around if you want to start in Burlington and head south.

Not only is Bennington my hometown, but it's just an hour from Albany International Airport and within four hours of both Boston and NYC. That makes this road trip makes a great getaway for just about anyone living in the Northeast!
Day 1: Explore Bennington, Vermont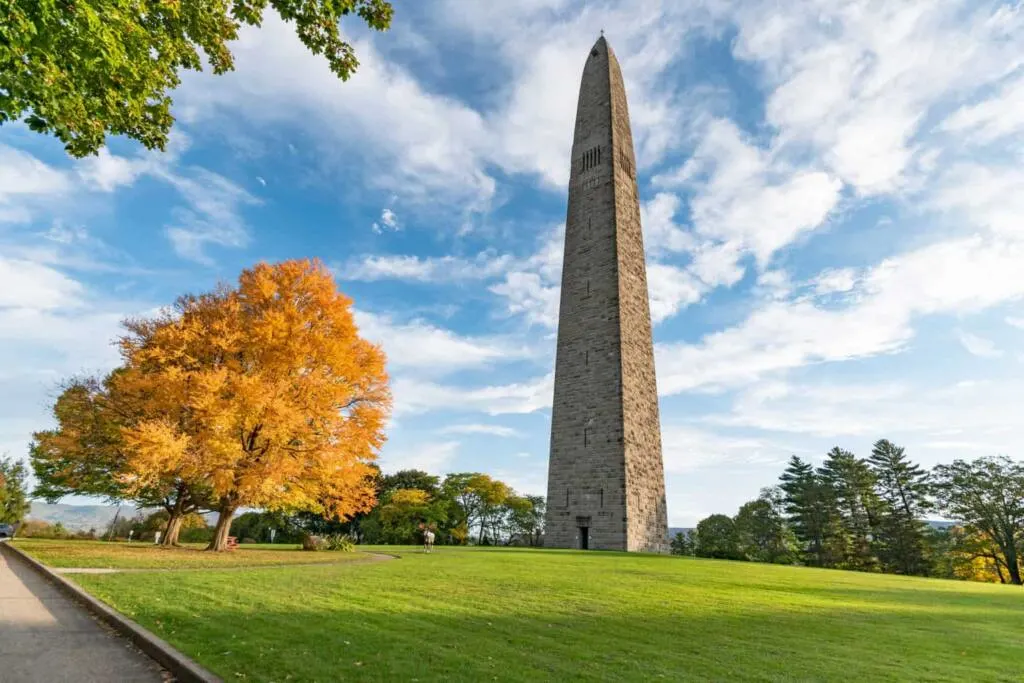 Today you're exploring the beautiful and historic town of Bennington, Vermont. In Bennington, you can tour Vermont's tallest building, visit the grave of a famous poet, and enjoy a fabulous meal on Main Street before turning in for the night. Driving time: Depends on where you're coming from.
Explore the Old Bennington Historic District
Bennington is a small town (population 15,000) with a walkable downtown and historic sites dating back to the Revolution. Start by exploring the village of Old Bennington, which is listed on the National Register of Historic Places.
If you park your car at the Bennington Battle Monument, you can explore the rest of Old Bennington on foot. Not only is the Bennington Battle Monument Vermont's tallest man-made building, but it is also our most-visited state historic site.
The Monument was completed in 1889 to commemorate the Battle of Bennington, which took place on August 16, 1777, during the Revolutionary War.
Between May 1st and October 31st, you can ride to the top of the Monument in an elevator for spectacular views of the surrounding countryside. The Bennington Monument and gift shop are currently open between Thursday and Monday, from 9 am to 5 pm.
Next, stroll down Monument Avenue past many Revolutionary War Era homes and on to the Old First Church, which was the first gathered church in Vermont. Although the lovely church that stands there now isn't the original, it's been around since 1805.
Behind the Old First Church, you'll discover one of the oldest cemeteries in Vermont. Many of the gravestones here provide stellar examples of historic death imagery that was popular during the late 1700s. Robert Frost, Vermont's most famous poet, is buried here, along with his family. Follow the signs to his grave, you can't miss it.
---
Read Next: 7 Beautiful Spots to Visit in Bennington, Vermont
---
Lunch: Madison Brewing Company
428 Main Street, Bennington, Vermont
When we want casual fare and locally crafted beer at decent prices, we head to Madison Brewing Company on Main Street in Bennington. The food is reliably good, the atmosphere is friendly, and the service is great. They have several vegetarian options, which I appreciate, and good burgers, which Eric loves.
The beer menu changes with the season, but you can always get our favorite, Old 76, which is an English Yorkshire-style ale. It's very malty and strong – perfect for a fall road trip. In the summer, I almost always get the IPA.
Bennington Museum
With a strong focus on Vermont history and art, Bennington Museum includes a huge treasury of cultural artifacts and works of art, including the largest public collection of Grandma Moses paintings in the world. Grandma Moses lived just over the border in New York and was a self-taught folk artist who began her painting career when she was 78 years old. She is a local legend in these parts, and experienced critical acclaim across the country during her lifetime and beyond.
Permanent collections include several galleries of fine and modern art, a textile gallery including one of the oldest American flags in existence, and an eclectic mix of special exhibitions.
Bennington Museum has variable hours, depending on when you visit. Between June and October, it is open every day except Wednesday, from 10 am to 4 pm.
Dinner: Allegro Ristorante
520 Main Street, Bennington, Vermont
We have never had a bad meal at Allegro (closing its doors forever in mid-2023), which I would describe as upscale/eclectic Italian. It's small, dark, and bistro-like, with a great wine selection, and amazing specials. Not that the specials matter so much to me because I pretty much always get the mushroom pappardelle, which I can't get enough of.
Allegro is open Tuesday through Saturday, from 5 – 8 pm (7 pm on Tuesdays).
Where to stay in Bennington, Vermont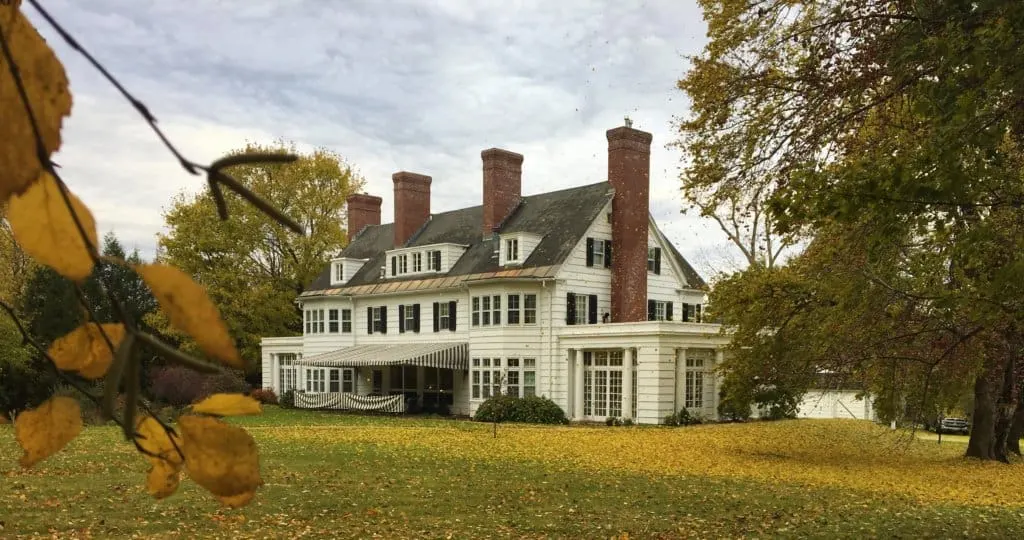 You've got several choices for lodging in Bennington, depending on what you're looking for. Here are our top picks from budget to luxury:
Luxurious: Four Chimneys Inn. Looking for a classic New England Inn with beautifully decorated rooms, lovely gardens, and wonderful innkeepers? A stay at Four Chimneys Inn is a memorable experience, perfect for special occasions, and it's within walking distance of all the Old Bennington attractions.

Budget: The Harwood Hill. This lovely motel boasts one of the best views in Bennington. The rooms and the grounds are decorated with art from local artists, and they host an artist-in-residence each season. The rooms are comfy and beautifully decorated.

Camping: If you want to pitch your tent or park your RV, definitely head east on Route 9 to Woodford State Park, where you'll find waterfront camping, swimming, and kayak rentals.

Vacation rental: Need more room to spread out? Our extended family rented this renovated barn just outside of Bennington one winter and loved it. It's very Vermonty, with lots of room for the whole family.
Day 2: Bennington to Manchester
This section of Route 7 is only 23 miles, so take your time. There are actually two Route 7s between Bennington and Manchester. Route 7A was the original Route 7, traveling through several small towns en route to Manchester.
A larger two-lane freeway was eventually built so vehicles could travel at 55 mph and those small towns were bypassed. We call the two roads Big 7 and Little 7. For this trip, we're hopping on Little 7 (7A) so you get the full Vermont experience. Driving distance: 23 miles
Breakfast: The Blue Benn
314 North Street, Bennington, Vermont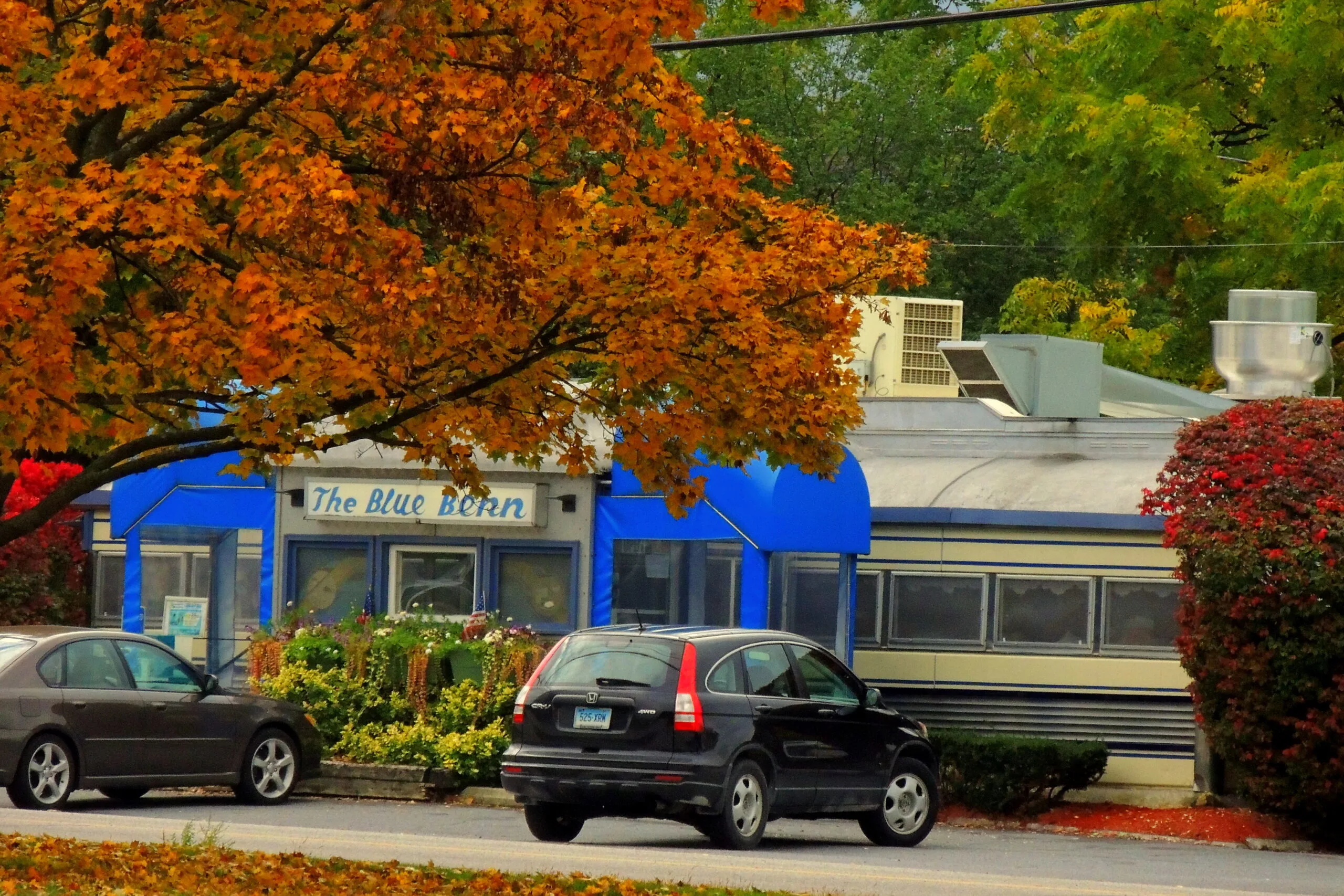 The Blue Benn Diner is an institution in Vermont and a must-visit when you're in Bennington. The diner closed for a brief spell in 2020, and for a while, we all worried that it was done for. Fortunately, new owners quickly stepped in to keep it running.
This is a classic diner car, built in 1948, and complete with table-top jukeboxes and lots of items on the menu. Get there early so you don't have to wait!
I recommend any of the creative omelets, especially the Mexican, but you also can't go wrong with blueberry pancakes and real Vermont maple syrup!
The Blue Benn is open seven days a week from 6 am – 2 pm.
Covered Bridge Tour of Bennington County
As you head north on Route 7A through Bennington's shopping strip, take a detour onto Route 67A to visit three covered bridges in Bennington and North Bennington. All three covered bridges cross the Walloomsac River, and they are all within a few miles of each other. You can easily view all three covered bridges in less than an hour. Here's a quick overview.
Silk Road Covered Bridge, Bennington, Vermont
The Silk Road Covered Bridge carries Silk Road over the Walloomsac River in Bennington. It is the first in a series of Walloomsac River bridges that are all located within two miles of each other in Bennington and North Bennington.
A bridge has spanned the Walloomsac in this location since 1790, but the current Silk Road covered bridge was built in 1840. It is the oldest covered bridge still standing in Bennington County. This is a single-span Town Lattice Truss built by Benjamin Sears, who was a prominent builder at the time.
There is a small pull-off on both the north and south side of the bridge, with short trails down to the river for better views.
Paper Mill Village Bridge, Bennington, Vermont
The current Paper Mill Covered Bridge was built in 2000 and is a replacement of the original that was built in 1889. This is a Town lattice truss spanning 122 feet along Murphy Road. The Paper Mill Covered Bridge is similar in design to the Silk Road Bridge and is the longest covered bridge in Bennington County.
The site was home to one of Vermont's first paper mills, and the dam below the bridge provided hydroelectric power to fuel industry in the community.
The area to the north of the Paper Mill Covered Bridge is private property. On the south end of the bridge, there is a small parking area. A short trail on the west side leads to multiple viewing sites with good views of the dam and the bridge. This is also a great spot to go fishing!
Burt Henry Covered Bridge, North Bennington, Vermont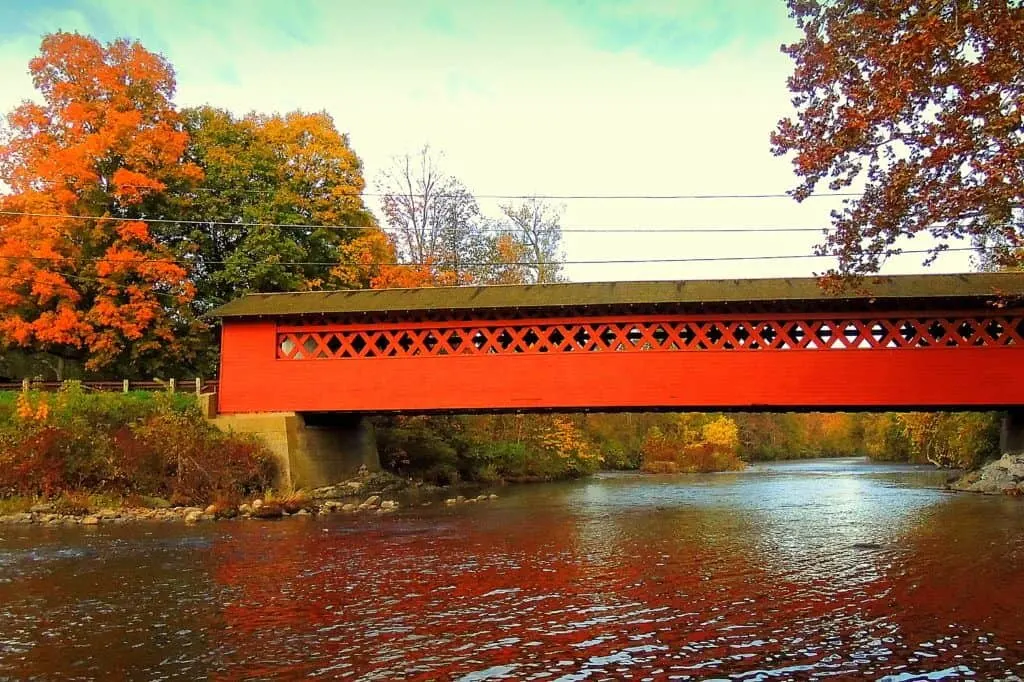 The location where the Burt Henry Covered Bridge spans the Walloomsac River has been an important crossing since early colonial times. The original covered bridge was a double-span, built in 1840, but was entirely replaced as a single-span in 1989. This is a Town lattice truss bridge that carries River Road for 121 feet across the Walloomsac.
Park in the small parking area just north of the entrance to the bridge. Of the three covered bridges in Bennington, the Burt Henry Covered Bridge provides the best access. It's a great spot for picnicking, fishing, and cooling off (but it's still not deep enough for swimming).
Arlington Green Covered Bridge, Arlington, Vermont
Now it's time to leave Bennington behind and head north. Continue on Route 67A and then turn left on Route 67 until you get to the junction of 7A. From here, you will drive north through Shaftsbury and into the town of Arlington.
The painter Norman Rockwell, who is famous for so many scenes of New England life, made a home with his family in Arlington for 14 years. Take a short detour off of 7A and head east on Route 313 when you get to Arlington. In about four miles, you'll come to the Arlington Green Covered Bridge.
Drive through the bridge and park your car on the other side. The Arlington Green Covered Bridge is the most photographed bridge in Vermont. This is also a great spot to take a dip underneath if the weather is cooperating. After taking in the pastoral views, stroll down the road a piece to Rockwell's Retreat, a historic inn that was built in 1792.
The view of the bridge from in front of the inn is the very same that Norman Rockwell enjoyed in the decade he lived here from 1938 to 1953.
---
Read Next: Explore the Covered Bridges of Bennington County, Vermont
---
Lunch: Amy's on the Road
4361 Main Street, Manchester, Vermont
Amy's on the Road is a food truck sensation, serving locally sourced meals out of an Airstream. Find Amy's next to Mother Myrick's Confectionery (perfect for dessert) on Main Street. Sit outdoors, enjoy some live music (if you're lucky), and indulge in a fried chicken sandwich or a homemade veggie burger.
Amy's on the Road is open Monday – Saturday 8 am – 2:30 pm and closed on Sundays.
Northshire Bookstore
4869 Main Street, Manchester, Vermont
You can't visit Manchester without popping into my favorite bookstore! The Northshire Bookstore on Main Street is an institution, with enough books to make your head spin, including a great used book section, a music section, and a fabulous floor dedicated to children's books, games, and puzzles.
If you're a book lover, a visit to Northshire Bookstore is an absolute must! And if you love shopping, you should probably spend the rest of the day meandering around Manchester, which is known for its outlet stores and boutique shopping.
Northshire Bookstore is open daily from 10 am – 7 pm.
Two Options for an Afternoon in Manchester, Vermont
Because there's a lot to do in this little town, I'm giving you two options for spending your afternoon in Manchester, Vermont.
Option One: Explore Mt. Equinox
Want to work up a sweat and get outdoors? I recommend hiking to the top of Mt. Equinox in the Equinox Preserve. The Equinox Preserve consists of over 914 acres on the slopes of Mt Equinox, and there are numerous hikes for all abilities.
If you want a leisurely stroll in the woods, hike the loop around Equinox Pond (.75 miles). For a serious workout to the summit of Mt. Equinox, hike 6.2 miles (round-trip) up a steep trail with 2,840 feet of elevation change. Mt. Equinox is the tallest mountain in the Taconic Range at 3,855 feet. Find trail descriptions and a trail map at Equinox Preserve Trust.
If you want the amazing view from the summit of Mt. Equinox, but don't want to put in the work, you can also drive to the top on Mount Equinox Skyline Drive. So many choices!
Option Two: Southern Vermont Arts Center
93 SVAC Drive, Manchester, Vermont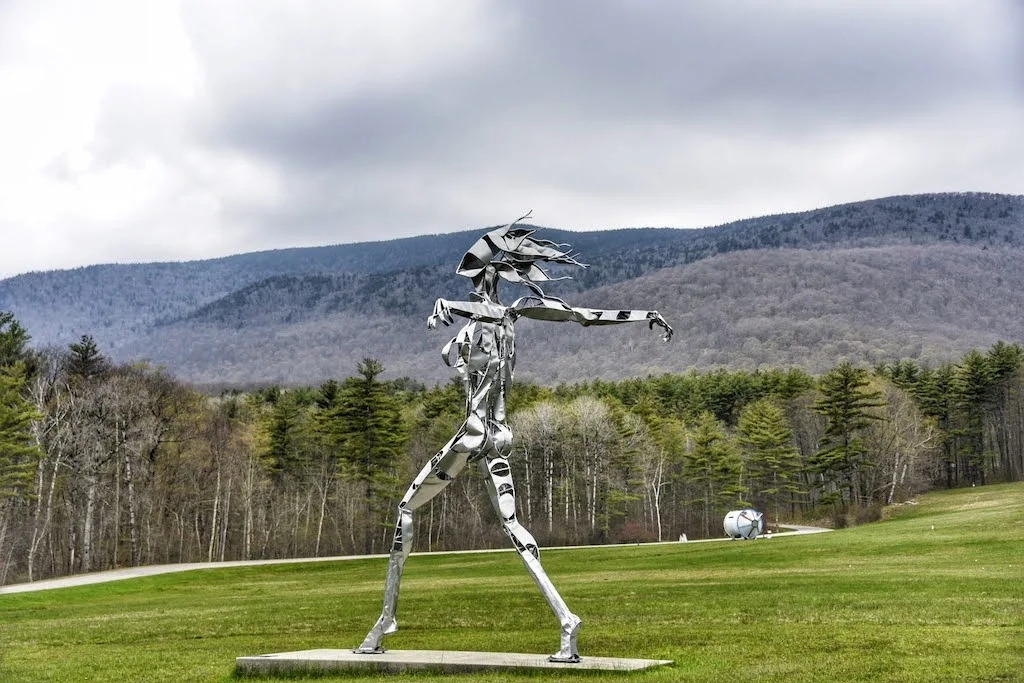 Located on 120 acres on the side of Mt. Equinox, Southern Vermont Arts Center includes numerous galleries that feature more than 1,000 works from regional artists in their permanent collection, as well as a rotating collection of special exhibitions and the largest outdoor sculpture park in Vermont.
A tour of the grounds and galleries is an inspiring way to spend the afternoon, and there's even a cafe if you need some extra nourishment. We especially love the woodland trails and outdoor sculptures!
Southern Vermont Arts Center is open Tuesday – Sunday 10 am – 5 pm.
Dinner: Seasons
4566 Main Street, Manchester Center, Vermont
We love the outdoor seating area at Seasons in Manchester, so if you're traveling during the summer or fall, we definitely recommend it! The maple-roasted pear and arugula salad is great if you want something light, and they also have a unique selection of sandwiches and burgers. I hear the fish tacos are awesome too!
Seasons is open Wednesday and Thursday from 12 pm – 8:30 pm, Friday and Saturday from 12 pm – 9 pm, and Sunday from 12 pm – 4 pm.
Where to Stay in Manchester
Day 3: Manchester to Middlebury
Continuing north on route 7, today takes you on a few outdoor adventures and an exploration of the historic city of Rutland and its fabulous murals. Total driving time: 78 miles
Breakfast: Up for Breakfast
4935 Main Street, Manchester, Vermont
Start the day off right at the bustling Up for Breakfast (cash only) on Main Street in Manchester. Treat yourself to the french toast with real maple syrup and a side of local sausage. Might as well overdose on the maple goodness with maple lattes too!
Up for Breakfast is open from Monday through Friday from 7 am – 12:30 pm and Saturday and Sunday from 7 am – 1:30 pm.
Check out the Incredible Murals in Rutland, Vermont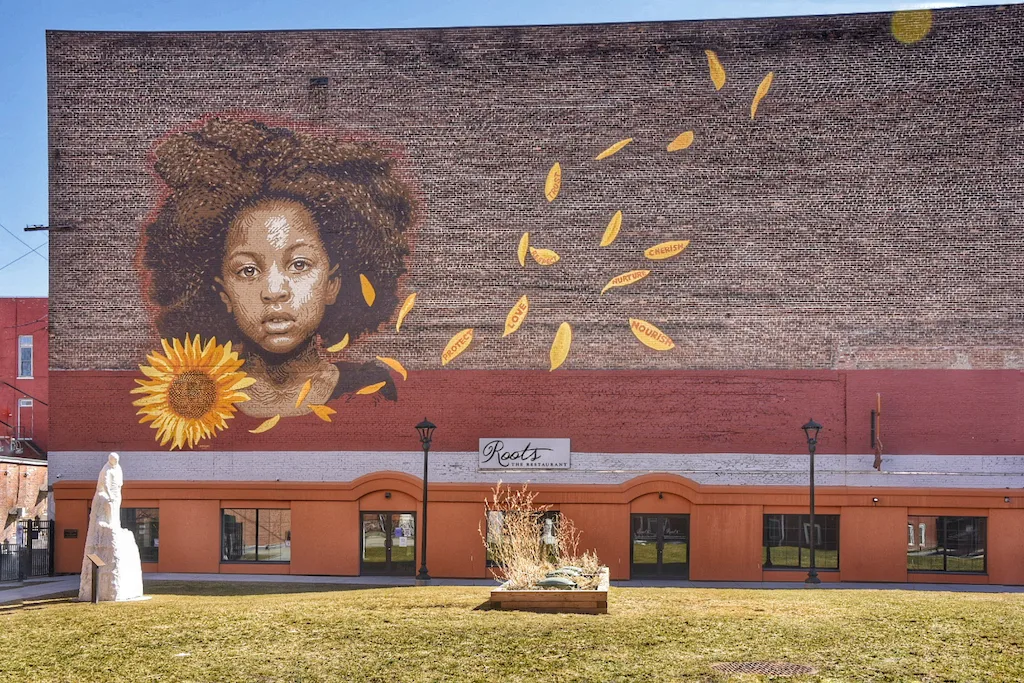 For years, Rutland has been known as a no-nonsense, working-class city with a cute historic district and a history as one of the world's leading producers of marble. But, Rutland has an up-and-coming art scene that is worth checking out.
Not only is the downtown area home to five unique art galleries, but downtown Rutland has also commissioned 15 larger-than-life murals that have been painted on historic buildings and walls throughout the city.
Park your car in downtown Rutland to explore the murals and the downtown area.
Lunch: Roots Rutland
55 Washington Street, Rutland, Vermont
Roots is a fairly new gem of a restaurant in Rutland with an eclectic menu from minimally processed, locally grown food. Although the menu changes with the seasons, we've always had the good fortune of a stellar dining experience. There are a lot of amazing vegetarian options too! Current favorites include fried Brussels sprouts, which I can never turn down, and the pan-seared tofu served over Chermulla beet & potato hash with spinach & roasted garlic aioli. Yum!
Roots Rutland is currently open from 12 pm to 9 pm, Tuesdays through Saturdays.
Taconic Mountains Ramble State Park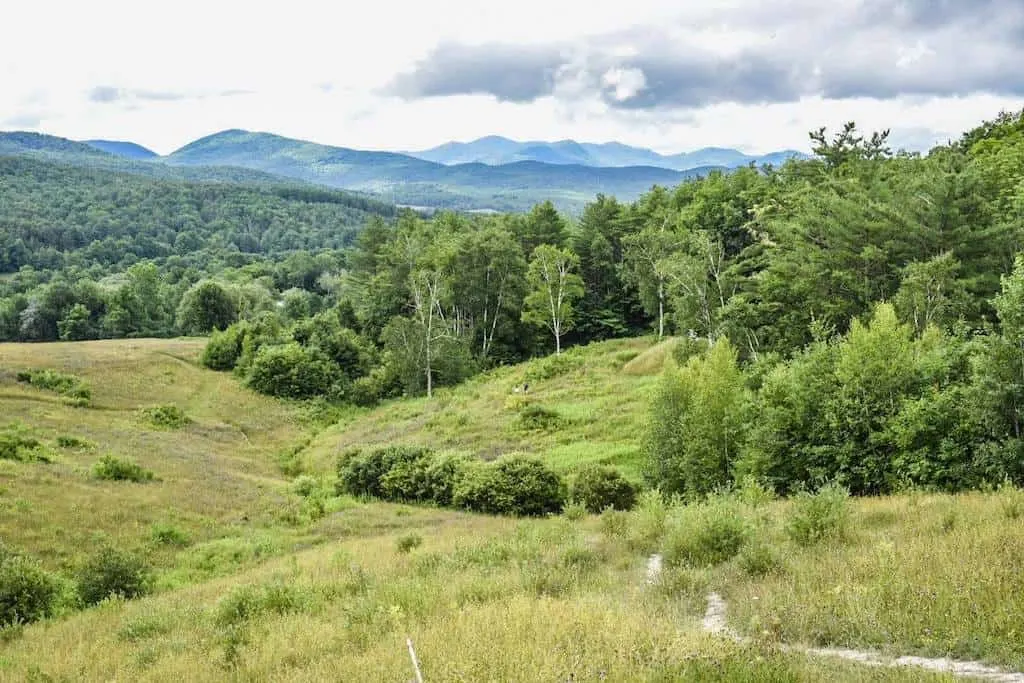 After lunch, take a quick detour off of Vermont Route 7 to one of my all-time favorite Vermont State Parks. Vermont's newest state park is appropriately named — Taconic Mountains Ramble State Park is a unique collection of hiking trails meandering over 204 acres of fields, forests, gorges, cliffs, and gardens.
This is an undeveloped park with no amenities, but it is worth visiting for the stellar views, the cool Japanese gardens, and the fun/challenging trails. Find out why we love Taconic Mountains Ramble State Park and then put it on your itinerary! Give yourself a few hours to explore here.
Dinner: Fire and Ice
26 Seymour Street, Middlebury, Vermont
From Taconic Mountains Ramble State Park, drive north on Route 30 for about 25 miles until you get to Middlebury, which you'll be exploring tomorrow.
Fire and Ice is a uniquely decorated restaurant with delicious food – mostly steak and seafood, but there are a few nice vegetarian options as well. They've been a Middlebury institution for almost four decades! Eat in the cozy dining room or outdoors on the patio, but be sure to make reservations ahead of time. Oh, and for dessert, get the Vermont Mud Pie!
If you are looking for more casual fare, the attached Big Moose Pub has a tavern menu and bar seating. Fire and Ice is open for dinner Wednesday through Saturday from 4 – 8 pm, and lunch on Saturdays and Sundays starting at noon.
Where to Stay in Middlebury, Vermont
Luxurious: Swift House Inn is located just two blocks from downtown in a former governor's mansion on four acres of land. The upscale rooms are spread across three historic homes.

Budget: I have always wanted to stay at Middlebury Sweets Motel, which is a budget-friendly motel with a candy theme! You'll find Middlebury Sweets on the property – the largest candy store in Vermont!

Camping: Rivers Bend Campground provides waterfront camping with full hook-ups and an outdoor pool in nearby New Haven. It's one of the very few private campgrounds we recommend.

Vacation rental: Need more space? Rent this three-bedroom home within walking distance to downtown Middlebury. It's pet-friendly and includes a fully-stocked kitchen.
Day 4: Middlebury to Shelburne
Today you'll explore Middlebury and then drive north to Shelburne. As you drive north on Route 7, you'll finally get a glimpse of our beautiful Lake Champlain, which is 124 miles long and covers 490 square miles! Lake Champlain is the sixth largest lake in the US, after the five Great Lakes.
Be on the lookout for our loveable lake monster, Champ, who is said to be a cousin of the Loch Ness Monster. Total driving time: 29 miles
Breakfast: Otter Creek Bakery
14 College Street, Middlebury, Vermont
Whether you want to relax with a croissant and a cup of coffee or go all out with a breakfast pizza, you can do it at Otter Creek Bakery. Great outdoor seating, and delightful coffee drinks. It's centrally located on college street.
Otter Creek Bakery is open from 7 am – 2:30 pm from Monday through Wednesday, 7 am – 4:30 pm from Thursday through Saturday.
After breakfast, take some time to stroll around downtown. Pop into a few shops and check out the view of Middlebury Falls.
UVM Morgan Horse Farm, Weybridge, Vermont
Did you know that the Morgan horse is one of the earliest horse breeds developed in the United States and that it is the state animal of Vermont? I've been visiting the Morgan Horse Farm ever since I was a kid and read Justin Morgan Had a Horse by Marguerite Henry. This is a working horse farm that was created in 1907 to improve the breed. 1n 1951, it was transferred to the University of Vermont.
Take a tour of this beautiful farm and learn about the history of the Morgan horse. The views alone are worth the trip, but the horses make it extra special! Advanced registration for tours is currently required.
---
Read Next: 95+ of the Best Things to do in Vermont
---
Lunch: 3 Squares Cafe
141 Main Street, Vergennes, Vermont
3 Squares Cafe is a casual, eclectic cafe in Vergennes Vermont, which you'll drive through on your way to Shelburne.
Follow the signs to Vergennes as you're driving on Route 7 and make the left-hand turn into town. You can't miss it! While you won't have time to explore Vergennes with this itinerary, I recommend giving more than a drive-by if you have time.
3 Squares has been around for at least a decade, and it's one of our favorite stops when we're road-tripping on Route 7. They've got a fun selection of hot sandwiches, burgers, and vegetarian options, and a great atmosphere inside and out.
3 Squares is open Thursday to Monday, from 8 am to 5 pm.
Relax and Rejuvenate at Shelburne Farms
Shelburne Farms is one of my favorite places in the world.
Not only is it a beautiful working farm, but the views are beyond incredible, there are lots of walking trails, and you can spend the night! We have visited Shelburne Farms for kids' programs and for lots of special events, but it's such a great destination to just unplug and soak up the Vermont vibes.
Your next few days will be very busy exploring Shelburne and Burlington, so for this afternoon, I'm advocating that you take it easy and spend the rest of the day, dinner, and night at Shelburne Farms.
Dinner: Folino's Wood-Fired Pizza
6305 Shelburne Road, Shelburne, Vermont
Folino's makes the best wood-fired pizza we've ever had in Vermont. The slightly charred, crispy crust is so yummy, and you can get fun combinations of toppings. Another bonus: Folino's is BYOB, and is located right next door to Fiddlehead Brewing Company, making this a great stop for craft beer lovers!
Folino's is open Sunday through Thursday from 12 pm – 8 pm, and Friday and Saturday from 12 pm – 9 pm.
Where to Stay in Shelburne, Vermont
Luxurious: The Inn at Shelburne Farms is a special treat if you can get a room. Be sure to watch the sunset over Lake Champlain!

Budget: Days Inn Shelburne is a budget-friendly motel with clean rooms and a nice outdoor pool. It is just north of the village.

Camping: Mt. Philo State Park is such a gem! It's about eight miles south of Shelburne with just a handful of sites. This is a beautiful spot to watch the sunset and the campsites are really quiet.
Day 5: Shelburne To Burlington
Today you'll be exploring the renowned Shelburne Museum and then heading north to Vermont's biggest city. Total driving time: 8 miles
Breakfast: Rustic Roots
195 Falls Road, Shelburne, Vermont
Ready to fill up on some seriously good eats before today's adventures? Rustic Roots is a chef-owned restaurant serving delectable breakfast and lunch on the village green in Shelburne. Patio seating is available and breakfast and lunch are both served all day. The breakfast sandwiches and popovers are my two favorites, but the menu has all kinds of goodies, so bring a big appetite!
Rustic Roots is open from Wednesday through Saturday from 9 am – 3 pm and 9 am – 2 pm on Sundays.
Explore the Shelburne Museum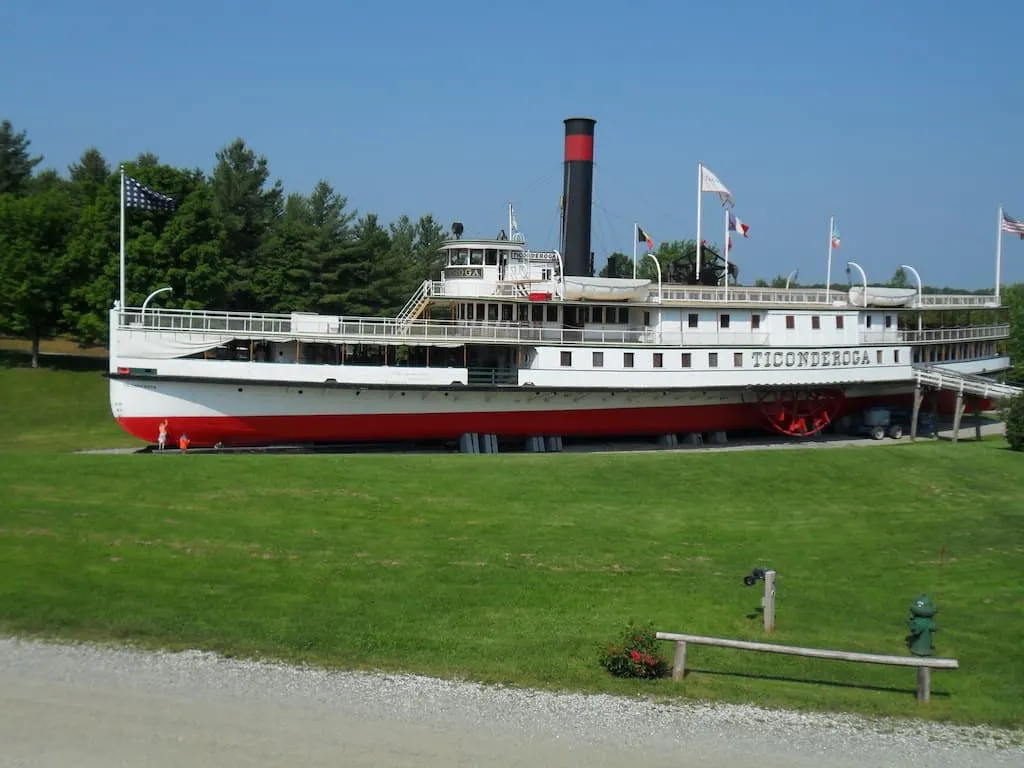 I've been visiting Shelburne Museum since I was a kid so there's a lot of nostalgia attached to my visits, but I've also brought first-time visitors and everyone agrees that it is one of the best museums in Vermont.
The collections at Shelburne Museum are an eclectic mix of historical artifacts, folk art, circus pieces, textiles, and other interesting bits of Americana. Galleries are spread across 39 historic buildings on 45 beautifully landscaped acres.
As a kid, I especially loved hopping aboard the Ticonderoga steamboat, which roamed Lake Champlain from 1906 until 1953. I loved that such a huge boat was parked on the museum lawn and that I could actually climb on board to see what it would have been like in 1923.
While the Ticonderoga will surely be a favorite for you too, you can also visit a covered bridge, a jailhouse, a locomotive, a huge round barn, a blacksmith shop, and a lighthouse. You can spend a full day at the Shelburne Museum, and we wouldn't blame you a bit if that's what you decide to do!
Insider tip: If you do decide to spend the day at the museum, you can get window take-out service at Weathervane Cafe. The menu is pretty basic, but they do have soup, sandwiches, and ice cream, which is more than enough.
Rent Bikes and Explore the Bike Path in Burlington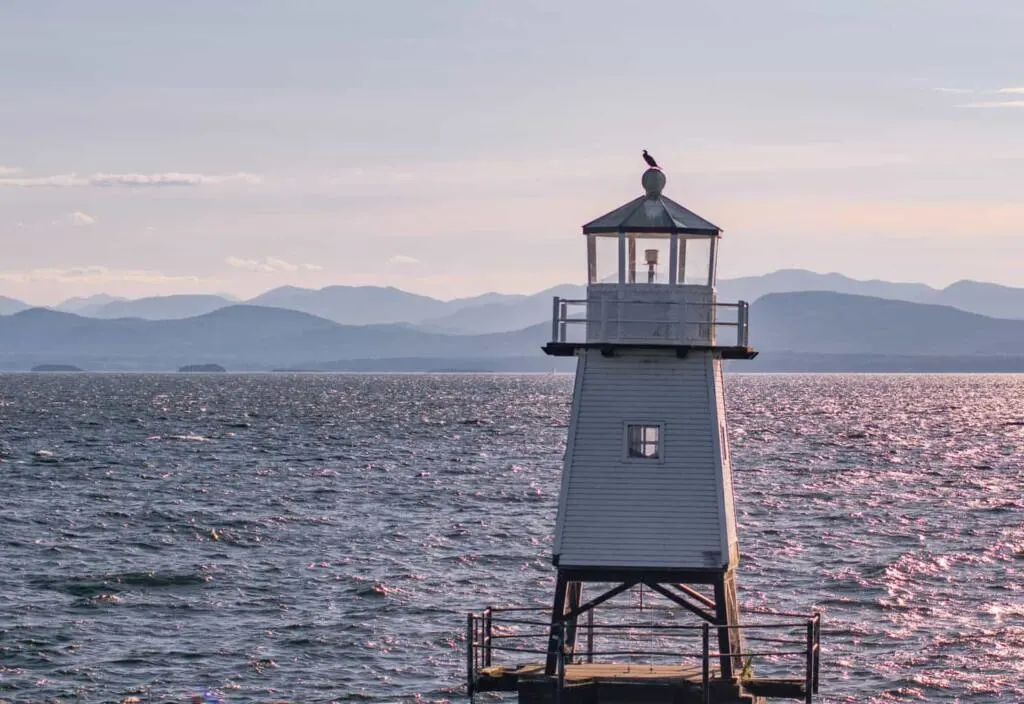 Assuming you had lunch at the museum, your next stop will be Local Motion to rent bikes for the afternoon.
If you haven't eaten, you will find lots of eateries on Church Street, which is a pedestrian-only shopping area. Public parking is available on the street or at a number of parking garages around town (just follow the parking signs).
Local Motion is a nonprofit organization that advocates for active transportation and safe streets. It's located right on the Burlington bike path along Lake Champlain. At Local Motion, you can rent regular bikes, tandem bikes, child bikes and trailers, and E-bikes. You should reserve your bikes ahead of time so that you don't miss out.
Once you have your bike rental, head north on the Burlington Greenway (bike path), which runs for 14 miles along Lake Champlain. You will see lots of places to stop and explore on your journey, including the Burlington waterfront and a few small beaches.
Here's a trail map to help with planning.
Anywhere along the bike path makes the perfect sunset spot, so if you have your bike rental for more than a single day, definitely take advantage!
Dinner: Honey Road
156 Church Street, Burlington, Vermont
There are a lot of great restaurants in Burlington, and it was so hard to choose a favorite spot to recommend, but I'm going with Honey Road because I've been craving their small plates and cocktails for months. If you can't get a table at Honey Road, reach out and I'll try and recommend something else.
I've been pretty much obsessed with Honey Road since they opened a few years ago. Featuring Eastern Mediterranean cuisine in a small, but bustling restaurant, Honey Road is one of the top-rated restaurants in Burlington and 100% worth the effort it takes to get a table. If you think of it, reserve several days in advance, so you don't miss out. Small plates make it easy to mix and match your meal with your travel companions, which also means you can try more food!
Honey Road is open for lunch and dinner between Tuesday and Saturday, 5 – 9 pm.
Enjoy Nightlife in Burlington
Up until now, you've been driving through rural Vermont and enjoying small villages and outdoor recreation, but Burlington is our big city and it has real nightlife! If you're craving a night on the town, tonight is your chance!
While I can't predict what the music scene will look like during your trip, here are some great spots to imbibe. Pick up a copy of Seven Days when you get into town for a taste of what's happening while you're there. Here are some of the local hot spots.
Where to Stay in Burlington, Vermont
You have a lot of choices for lodging in Burlington. While I recommend staying somewhere within walking distance of downtown, those choices are a bit on the pricey side. I've included a favorite motel in Colchester if you want a budget option.
Luxurious: Hilton Burlington Lake Champlain has gorgeous views of the lake and is within walking distance of Church Street, shopping, restaurants, and nightlife.

Budget: Starlight Inn is actually in Colchester, a few miles outside of Burlington, but it's right next to the drive-in movie theater and all the rooms have a movie theme. We are huge fans of quirky motels and this one is awesome!

Camping: You can actually camp right in the city at North Beach, right on the bike path. Sites are not secluded, but this is a great way to stay on the water for an affordable price.

Vacation rental: Need more room to spread out? This historic home on VRBO sleeps six and is within walking distance of downtown. It's got three bedrooms, a full kitchen, and two parking spots.
---
Read Next: The Best Things to do in Burlington, Vermont in the Summer
---
Day 6: More of Burlington
Got an extra day? Explore more of Burlington! On your bonus day, you'll explore more of Lake Champlain and learn more about its ecology and history. There will be time for ice cream, shopping, and great food as well! Total driving distance: 0 miles
Breakfast: Penny Cluse Cafe
169 Cherry Street, Burlington, Vermont
This is not your ordinary breakfast joint! Penny Cluse Cafe opened in 1998 and has lines out the door ever since! As of this writing, Penny Cluse is only open for take-out and online ordering, but it's still 100% worth checking out. The menu is an eclectic mix of breakfast and lunch specialties with lots of vegetarian options. I recommend the breakfast burrito or the huevos Verdes, and hopefully, indoor dining will start back up soon!
Penny Cluse Cafe is open for take-out Thursday through Monday from 8 am – 3 pm.
Get Out on the Water at the Community Sailing Center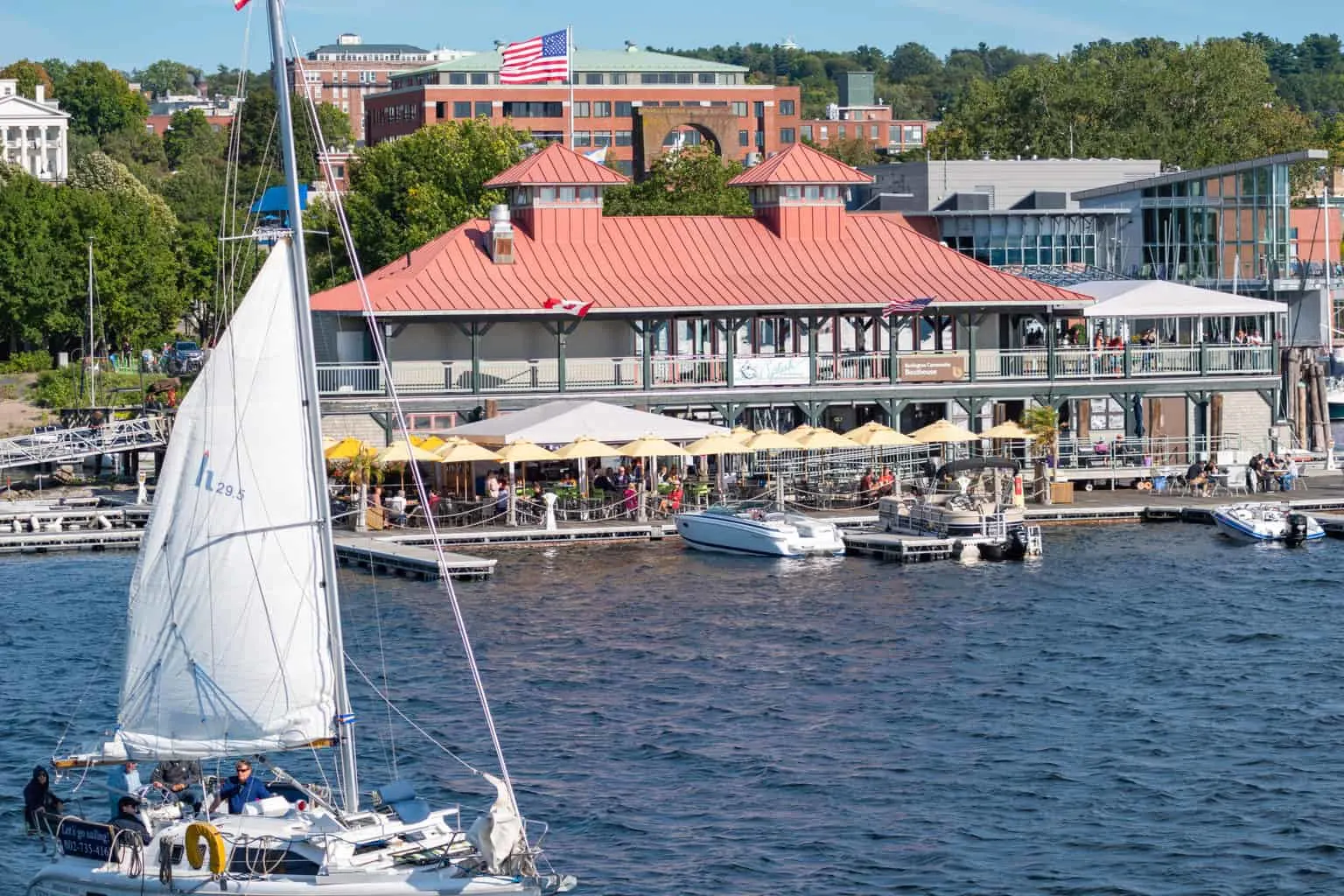 Explore Burlington Bay in a human-powered watercraft. At the Community Sailing Center, you can rent kayaks, canoes, or paddleboards, and even book a private lesson if you need it. Want to try sailing? You can book a private lesson for you and your family aboard a boat from their fleet of sailing vessels.
This is a great way to see Burlington from a whole new perspective, and it's the perfect way to get out on the water, especially in the summer! Learn more about renting a boat at the Community Sailing Center.
Lunch: August First
149 S. Champlain Street, Burlington, Vermont
August First, located on the corner of S. Champlain and Main Street, is known for its crazy-delicious baked goods, especially maple biscuits! I have had many a relaxing cup of coffee at August First, but I've only recently discovered their lunch menu.
There are lots of vegetarian options, including my current favorite, the ramen noodle salad, which consists of chilled noodles, a jammy egg, and veggies with the yummiest sesame tamari dressing. The space is a renovated garage and the atmosphere is very cozy-industrial.
August First is open seven days a week from 7:30 am – 3 pm.
Spirit of Ethan Allen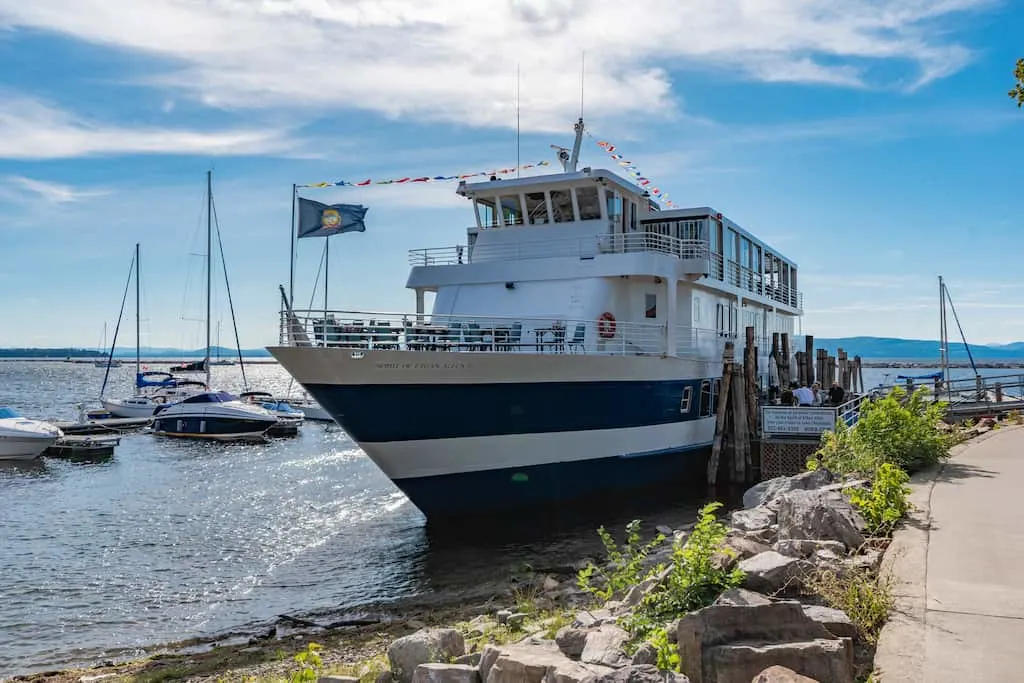 You've already done a bit of exploring on Lake Champlain, but hopping aboard a cruise ship for a narrated boat ride is a great way to learn about the history, geology, and ecology of the lake. The Spirit of Ethan Allen provides fun narrated cruises, and you can buy beer and refreshments for relaxing on the deck. Dinner cruises and sunset cruises are offered too.
In my opinion, this is one of the most relaxing ways to spend your last afternoon on Lake Champlain. You'll be treated to fantastic views of the Burlington waterfront as well as the Adirondack Mountains in New York and the Green Mountains east of Burlington.
Dinner: A Single Pebble
133 Bank Street, Burlington, Vermont
Tonight's dinner is upscale authentic Chinese made with the freshest ingredients served family-style. A Single Pebble is a treat, whether you're in the mood for seafood, beef, or a completely vegetarian meal, a Single Pebble prepares everything from scratch for a delectable meal like you've never experienced.
A Single Pebble is currently open from Tuesday through Saturday, starting at 5 pm. Reservations are suggested
Vermont Route 7 Road Trip FAQs
We get a lot of questions about traveling through Vermont, so we just wanted to take some time to answer the ones we get most often. If you have any other questions about road-tripping in Vermont, simply leave a comment and we'll answer ASAP.
Should we drive Route 7 in Vermont from south to north or north to south?
Honestly, for this particular road trip on Vermont Route 7, it doesn't really matter which direction you choose. If you are flying to the area and renting a car, you may want to base your decision on where you can get the cheapest, or easiest flight.
If you fly into Albany International Airport (ALB) in New York State, you will be an hour from Bennington in Southern Vermont. We find lots of great flight deals in and out of Albany, which is the closest major airport from home. If you're a fan of Southwest Airlines, like we are, then Albany Airport is a great choice.
Burlington International Airport (BTV) also has good flight deals and car rentals too! Want to compare flights and car rental prices? Kayak is a great resource for finding the cheapest flights and car rentals to help you plan and budget for your trip.
When is the best time to travel on Route 7 in Vermont?
Route 7 is a well-maintained US highway, so technically, you can drive it during all four seasons. We recommend taking this Vermont road trip between May and October so you can take full advantage of farm stands, hiking, and swimming (okay, you may not want to swim in October, but you get the idea).
The speed limit on Route 7 varies from 25 mph in towns and villages to 55 mph on certain stretches between towns, so no matter what time of year you plan to drive it, plan on taking your time!
When should we drive on Route 7 to see Vermont fall foliage?
That's the million-dollar question! Instead of mountains along the Route 7 corridor, you'll mostly get rolling hills and farmland. Because of the lower elevation, the trees tend to change a bit later than in the mountains. Fall foliage is reliably beautiful during mid-October.
Will we have access to amenities while driving on Route 7?
Definitely! Route 7 connects a number of small towns, plus the relative metropolises of Rutland, Burlington, and St. Albans. In just about every town, you will find gas and groceries, and many towns also have numerous hotels, vacation rentals, and campgrounds. Yes, Route 7 in Vermont is mostly rural, but you're never very far from civilization.
What to Pack for Your Vermont Route 7 Road Trip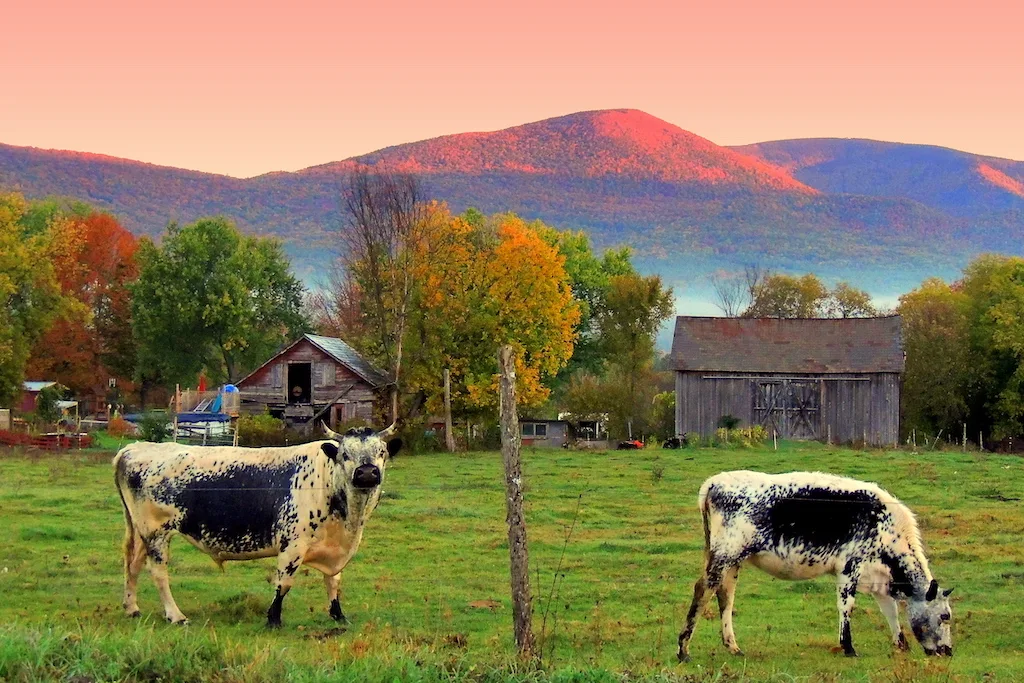 Wondering what to pack for your Route 7 road trip? I recommend keeping it casual. This part of Vermont includes lots of opportunities for outdoor exploration, and very few opportunities for nightlife unless you count chasing fireflies and relaxing under the stars.
One exception is Burlington, which is a hip college town with live music happening somewhere every night of the week. One outfit for "going out" should be enough. Here are some more packing must-haves to help you make the most of your trip.
Activewear – Since you'll be spending plenty of time outdoors, you'll want to pack comfy clothes that are suitable for hiking. Opt for sturdy non-cotton pants (like these) and a breathable, moisture-wicking shirt. Merino wool shirts will keep you cool when it's hot out and warm when it's cold out, plus they don't stink like polyester blends and they dry quickly.
Sturdy shoes – In summer, sandals that can double as water shoes are awesome for the lakeshore and rocky swimming holes. A pair of rugged hikers will be great for everything from walking in the woods to strolling through town.
Swimwear – Do not come to Vermont in the summer without a swimsuit! There are just so many great places to cool off! We use these quick-dry towels when traveling because the heavy cotton ones take too long to dry.
Jackets – Yes, the weather in Vermont is fickle, even in the summer. Between late May and August, you will be fine with a fleece and a rain jacket. For early spring and fall travel, add a down puffy jacket and a wool hat. These down jackets pack down really small and are perfect for travel.
Your Camera – Perhaps your phone doubles as your camera. Awesome! If your phone camera leaves something to be desired, consider bringing a separate camera to capture all the beautiful scenery. If you want a dedicated point-and-shoot camera that packs neatly into a backpack, check out the Canon PowerShot SX740. Overall, this little camera takes better photos than the best smartphone with a powerful zoom and 4K video. I love traveling with mine!
Where to Next?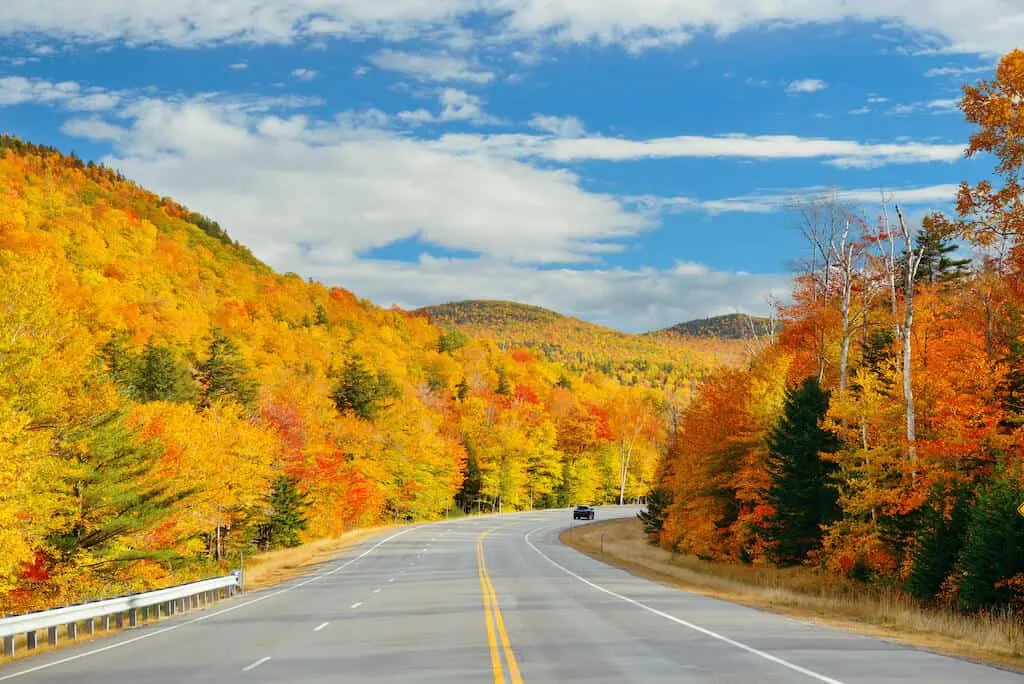 After traveling along Vermont's eastern border and the shoreline of Lake Champlain, you can continue north into the Lake Champlain Islands, or head east into the Green Mountains. A Route 100 road trip would bring you south again, and we have another 5-day road trip itinerary for Route 100 if you want to extend your trip.
If this is the end of your Vermont vacation, you can easily hop on Interstate 89 south toward Boston, or cross into New York and drive south on Interstate 87 to Albany International Airport.
Resources for Planning Your Vermont Road Trip Itinerary on Route 100
We've been traveling around Vermont for a pretty long time, but we're always discovering new places to go and cool things to see. Here are the books, maps, and resources we used to plan this journey.
For great book recommendations about adventuring in Vermont, read Books About Vermont for Exploring Like a Local.
Vermont Department of Tourism and Marketing – This is our one-stop shop for finding cool things to do throughout the state. Sign up for their mailing list or order a free vacation guide before your trip.
VermontBeginsHere – Plan your stay in Bennington, Vermont.
Manchester Vermont – All the happenings in and around Manchester, VT.
Downtown Rutland – Things to do and places to eat and stay in Rutland, Vermont, including a map of the murals we've mentioned in this post.
Experience Middlebury – A great resource for exploring Middlebury, VT.
Hello Burlington – All the best things to do in Burlington, VT, and the surrounding communities.
Accommodations – We love small hotels, camping, and vacation rentals, depending on the trip. When booking a hotel room, we love Booking.com. If are traveling with our family or need more space, we look for apartments or houses on VRBO, which has a better track record and cancelation policy than Airbnb. We love The Dyrt for reading campground reviews.
Vermont Route 7 Road Trip Summary
Here's a quick at-a-glance summary of your Vermont Route 7 road trip itinerary. Be sure to bookmark this post so you can come back to it later.
---
Planning a trip to Vermont? Be sure to check out our sister site, Vermont Explored, which covers all the best things to do in our home state!
---
Follow us on social media for more road trip ideas!
Pin for Later?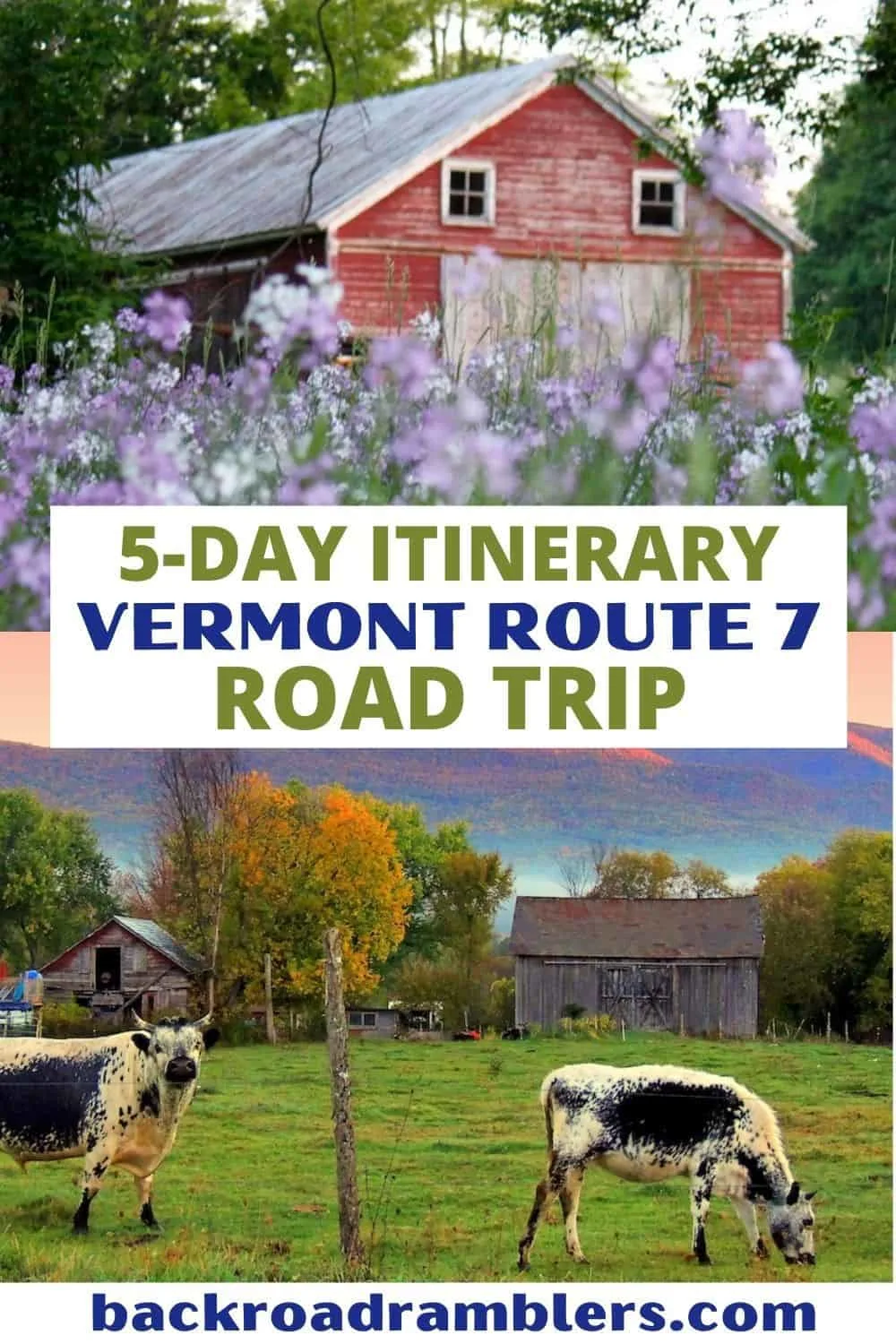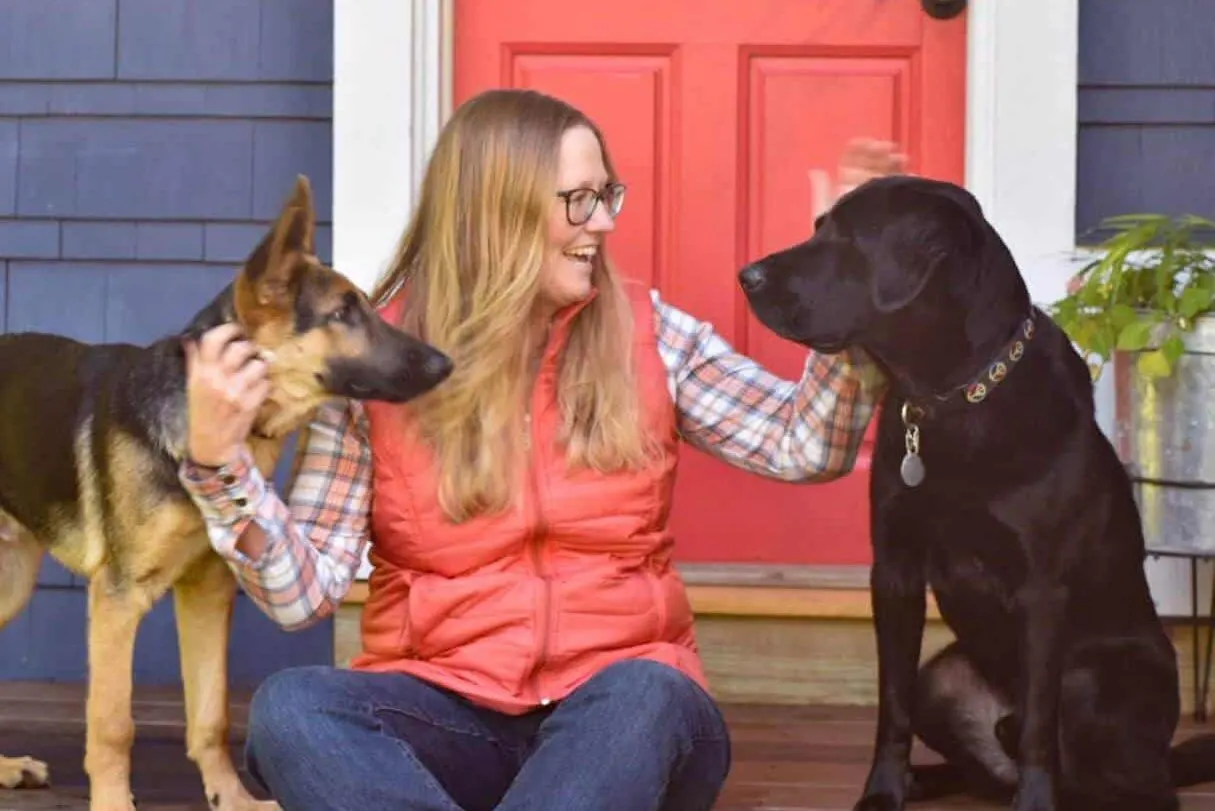 Our Favorite Resources for Road Trips and Outdoor Adventures

These are the resources we use to plan road trips, save money while traveling, and shop for outdoor gear.

Car Rentals: While we use our own car most often for road trips, we also enjoy flying into major airports and then renting a car for more regional road trips. We use Kayak to compare prices and find deals from dozens of car rental agencies at once.

Flights: We use Kayak to search out flight deals.
Money-saving tip: If you find yourself using the same airline repeatedly (we are huge Southwest fans), consider joining their loyalty program and getting an airline credit card. With our Southwest Rewards Visa, we earn a few free flights each year.

Hotels: When it comes to lodging, we seek out small boutique hotels or quirky roadside motels. First, we search for hotels on TripAdvisor so we can read reviews from other travelers. Then, we use Booking.com to make reservations (they have the best prices, plus a flexible cancelation policy).

Camping: Camping is one of our favorite things to do on long road trips. It allows us to explore the outdoors, cook our own food, and save money. We use They Dyrt Pro to find campsites and read reviews before booking on Recreation.gov or state park websites.

Glamping and Vacation Rentals: For weekend getaways and shorter vacations, we love glamping (check out our glamping resource guide). We book glamping properties through Tentrr, Hipcamp, and Airbnb. For cabins and vacation rentals, we like to use VRBO (they have fewer fees and a better cancelation policy than Airbnb).

Guides and Maps: If we are visiting a new region, we usually invest in a Moon Travel Guide for the area. We pass them on to friends and family after our trip. If we are planning on hiking, we also purchase a Falcon guide in the Best Easy Day Hikes series.

Outdoor Gear: We are REI Co-Op members. It cost us $20 for a lifetime membership, but we get a yearly dividend based on our purchases, plus great deals and coupons throughout the year. REI also has a great return policy.

Check out our complete guide for planning a road trip on a budget