That road trip you've been dreaming of — It's not going to plan itself! And while I can do all in my power to help you along the way, these apps are real lifesavers. I'm declaring these the 10 most important apps to download before your next camping road trip. These are the apps I use the most when I'm planning a road trip, and also when I'm in the middle of a road trip.
If you're a planner, you likely get the most use out of these apps during the planning stages, but you'll want to access all those plans en route as well. If you are more of a spontaneous road tripper, then you'll find these apps irreplaceable for finding campgrounds, hikes, and cool attractions on the fly.
This overview assumes you already have your map app of choice. We love Google Maps for planning miles and times and creating loose overviews of where we're going, but we actually like Apple Maps better when we're driving. We have them both – just in case.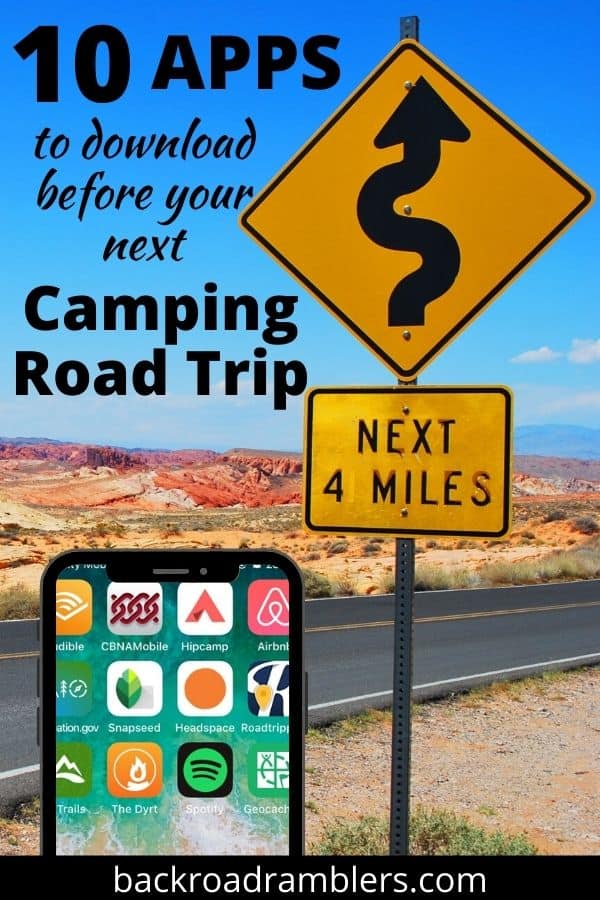 These are the Road Trip Apps that We Use the Most When Camping
No matter what type of road tripper you are, I guarantee that you will use these road trip apps. They are the apps that I use on every single trip. Most of the ones that I'm recommending are free, providing immeasurable benefits for the cost of your time to download and learn the app. A few of them offer a premium subscription with additional benefits. If I think it's worth the upgrade, I'll let you know.
Roadtrippers: The Perfect App for Planning Your Next Adventure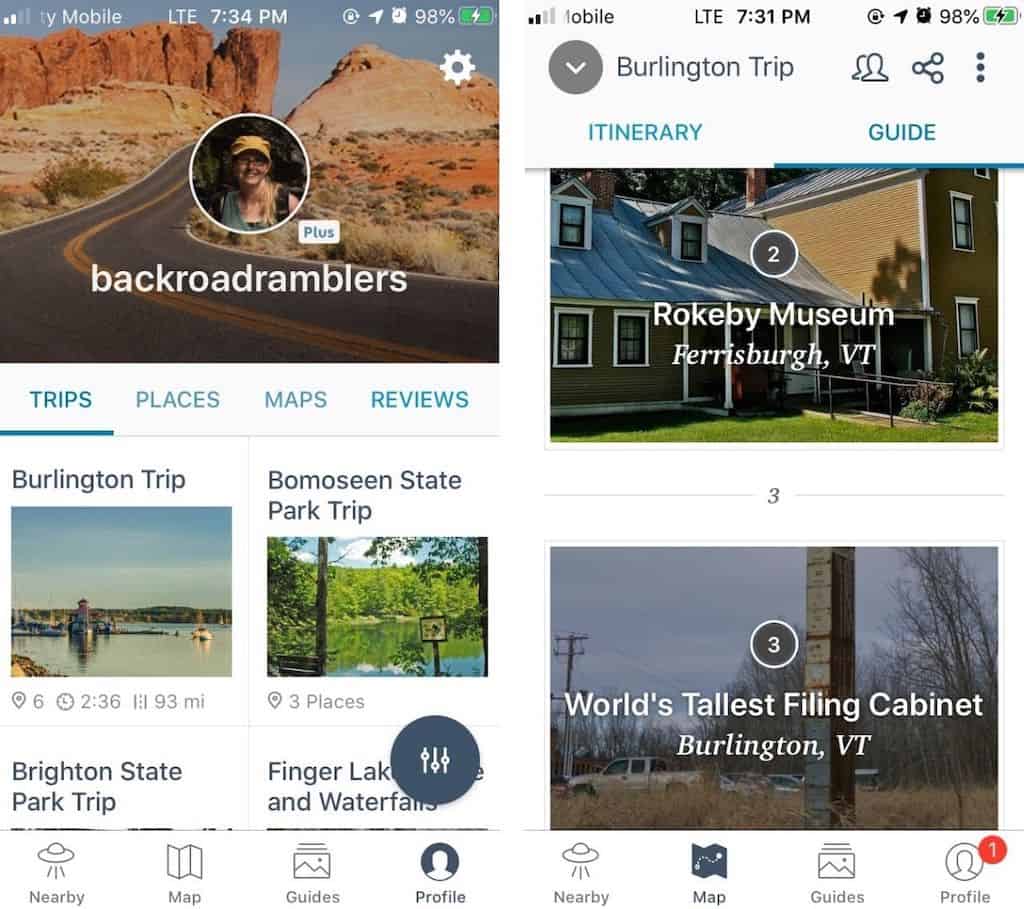 Before I used the Roadtrippers app, I fell in love with the Roadtrippers website. It's chock-full of information on every type of road trip stop you can imagine, from quirky hotels and historic sites, to amazing parks, scenic areas and campgrounds. I often get lost on the Roadtrippers website, spending way too many hours planning trips that I'll likely never take.
You'll be happy to know that the app is a bit more streamlined, and while it's still a comprehensive database of amazing places, it's easy to use on the go. The free app allows you to create an itinerary with up to five stops. I HIGHLY recommend upgrading to plus so that your itinerary and corresponding map can be as long and detailed as you want it to be. You can even download your map so it takes you where you want to go even if you don't have cell service.
---
Read how to use Roadtrippers to plan your next camping road trip, or head straight to Roadtrippers.com to sign up for your free account. Bonus: Save $5 on your Roadtrippers Plus subscription by using the code BTR5QTP.
---
The Dyrt: Find the Best Camping Spots for Your Road Trip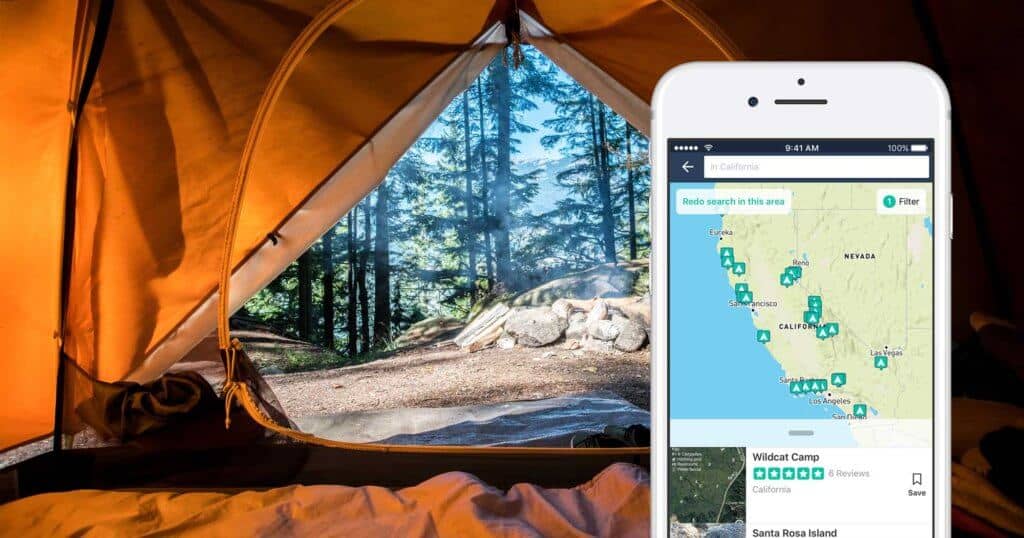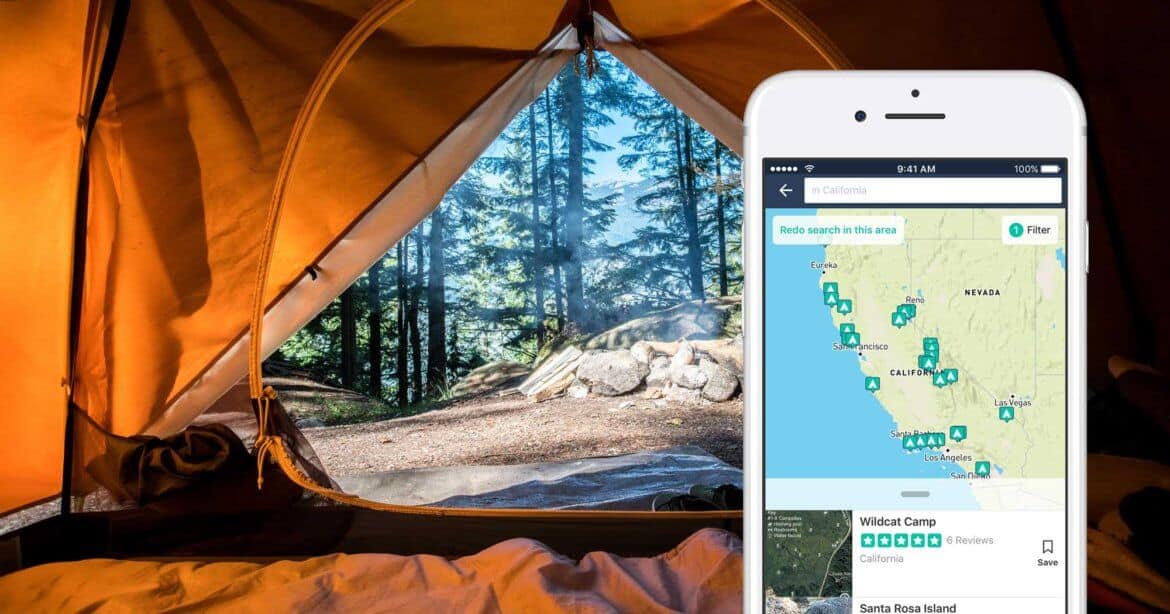 The Dyrt is the most comprehensive campground search and review app out there, and it's also the most used, with over a million user-generated reviews, updates, and photographs. Using the map or the search feature on The Dyrt, you can find public and private campsites, read reviews, and get contact info for booking. The free app is plenty for most people, but the pro version lets you access reviews and maps offline so you're not gobbling up your data.
---
Read about how to use The Dyrt app to find awesome campgrounds or head straight to thedyrt.com to create your free account.
---
Alltrails: Find Hiking Trails Along Your Route
If you enjoy racking up miles on your feet as well as your vehicle, then you won't want to head out without first downloading the Alltrails app. With it you can search for hiking trails, read reviews, and check out trail maps so you're prepared for any adventure. You can even add trailhead information to your itinerary on Roadtrippers.
The free Alltrails app is great for finding hiking trails and getting directions to the trailhead and is perfectly fine for casual hikers. If you want to have access to offline maps, record your tracks for future use, or collect statistics on your hikes, you will want to purchase Alltrails Pro, which is $29.99 for an annual subscription.
Spotify: The Best Music App for Creating Your Road Trip Playlist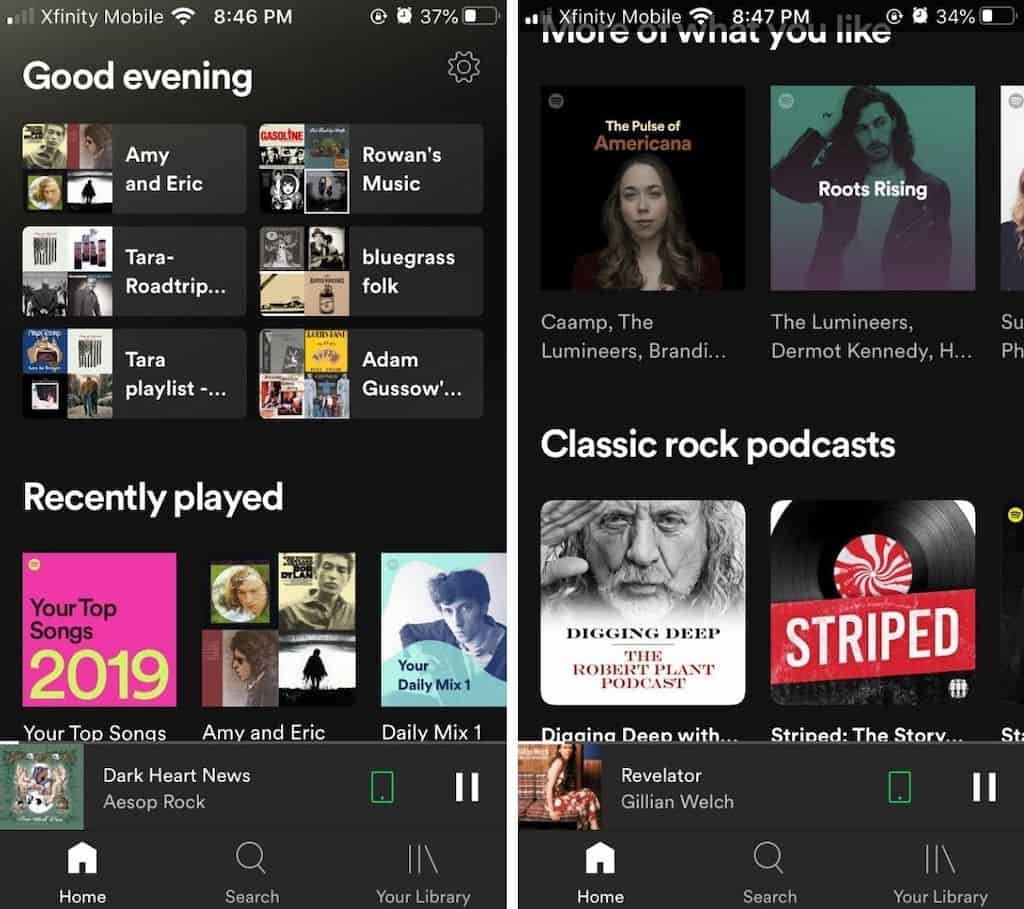 Wait, is Spotify really the best app for creating a road trip playlist? I don't actually know, but it is the only music app I've ever used, and I love how easy it is to make awesome playlists before I hit the road. I usually try and create a new playlist before each big road trip, but I have a general road trip playlist as well.
With Spotify Premium, you can download your favorite playlists to listen to even when you don't have cell service. Worth it? 100% yes! You can even download my favorite road trip playlist (heavy on folk on classic rock).
A Mobile Banking App: The Most Boring App on Our List
Just about every bank has a mobile app these days. Downloading your bank's app is critical for times when you have to deal with finances while you're traveling – yuck! Even if you don't do mobile banking right now, it's worth figuring out the logistics before you head out on your road trip so you can quickly check your balance and pay your bills as you go.
Audible: Because Every Long Road Trip Needs a Story to Go With it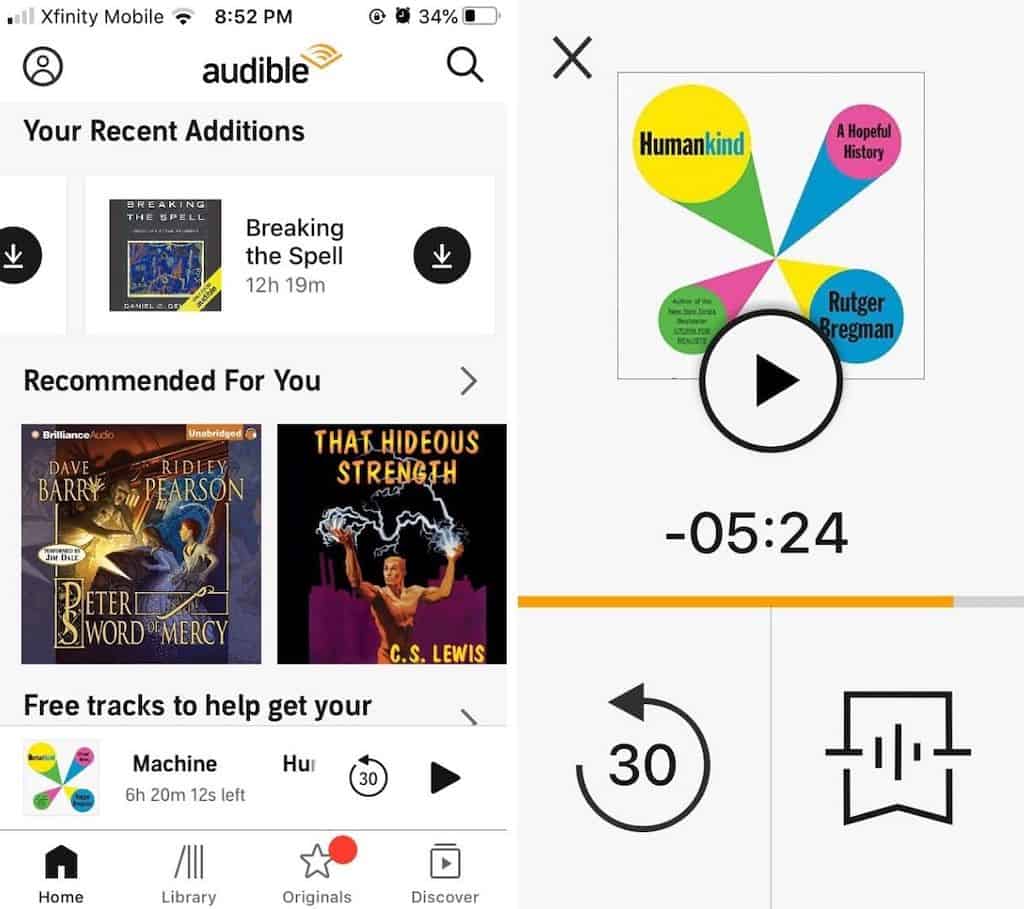 I have to say, I don't miss the days of books-on-tape or even books-on-CD. Packing said books were always fraught with anxiety. There were missing discs to find, cases to procure, and the issue of where to store all of our media in our tiny car.
With Audible, we can bring our whole library on our road trip and listen to whatever we're in the mood for. An Audible subscription allows you to download one book a month to keep forever, plus you have access to their library of free titles. Over the years, we've collected all the Harry Potter Books, some Tolkien, and even some road-trip-worthy poetry.
An Audible subscription will set you back $14.95 each month, but any books you download are yours to keep. Start your free trial of Audible before your next trip, and get one free audiobook selection, plus a rotating selection of Audible originals.
Need some audiobook inspiration? Here are our favorite family-friendly audiobooks for road trips.
Geocaching: Embark on a Road Trip Treasure Hunt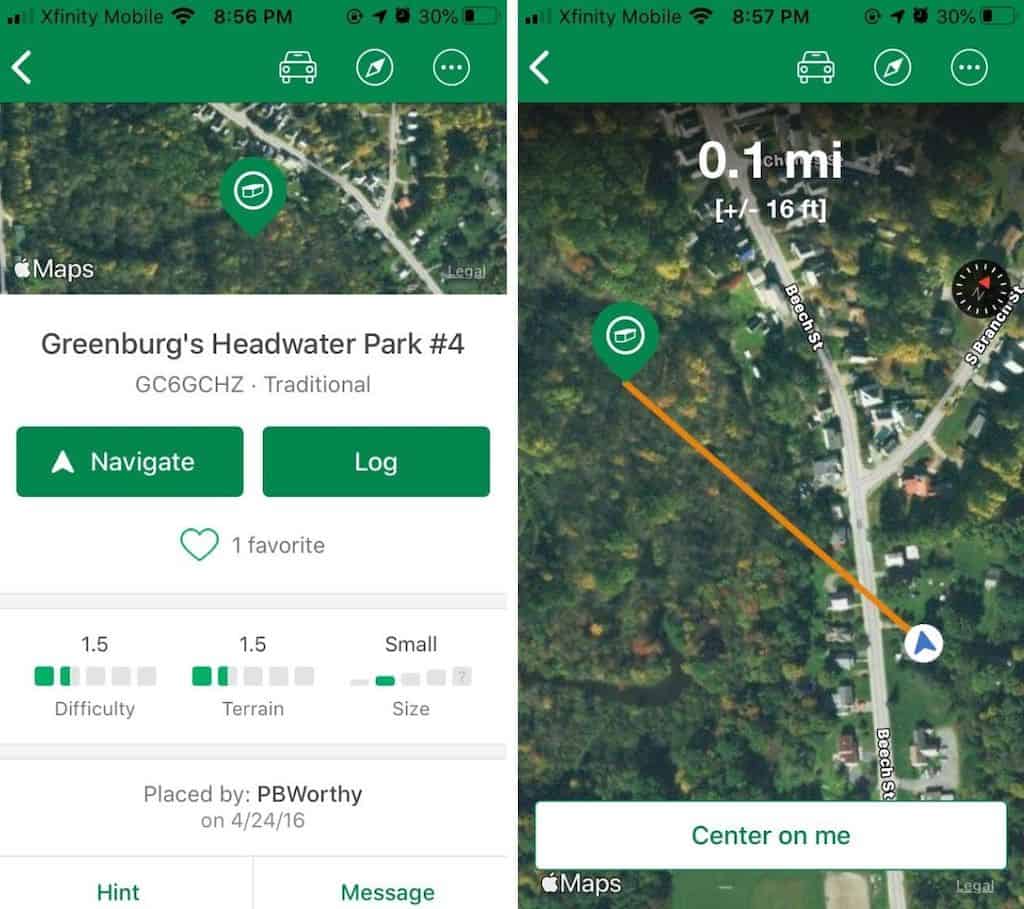 Did you know that there are hidden treasures all around you, just waiting to be discovered? Geocaching is the perfect road trip activity for nature lovers. If you don't know what the heck I'm talking about, read this overview of Geocaching first. Then come back and download the Geocaching app.
Now, whenever you hike a trail, visit a historic site, or pitch your tent, you can check the Geocaching app to see if there's a nearby treasure you can score while you're exploring.
Start with the free version of the Geocaching app, and if you become a Geocache addict, you can upgrade for $29.99 for an annual subscription. I've been more than happy with the free version of Geocaching since I downloaded it three years ago.
Airbnb: Find Glamping and Camping Spots Along Your Route
You may have a love/hate relationship with Airbnb, or perhaps you've never tried it and are wondering what the fuss is about. What you probably don't know is that you can find some crazy-cool camping and glamping spots among the villas, condos, and spare bedrooms that are available on the platform.
We're not going to lie and say that we adore Airbnb, as we've had some bad experiences to with the good ones. We are happy to have it in our app toolkit, but we use it sparingly, and read the cancelation policy very carefully.
Hipcamp: More Private Camping and Glamping Spots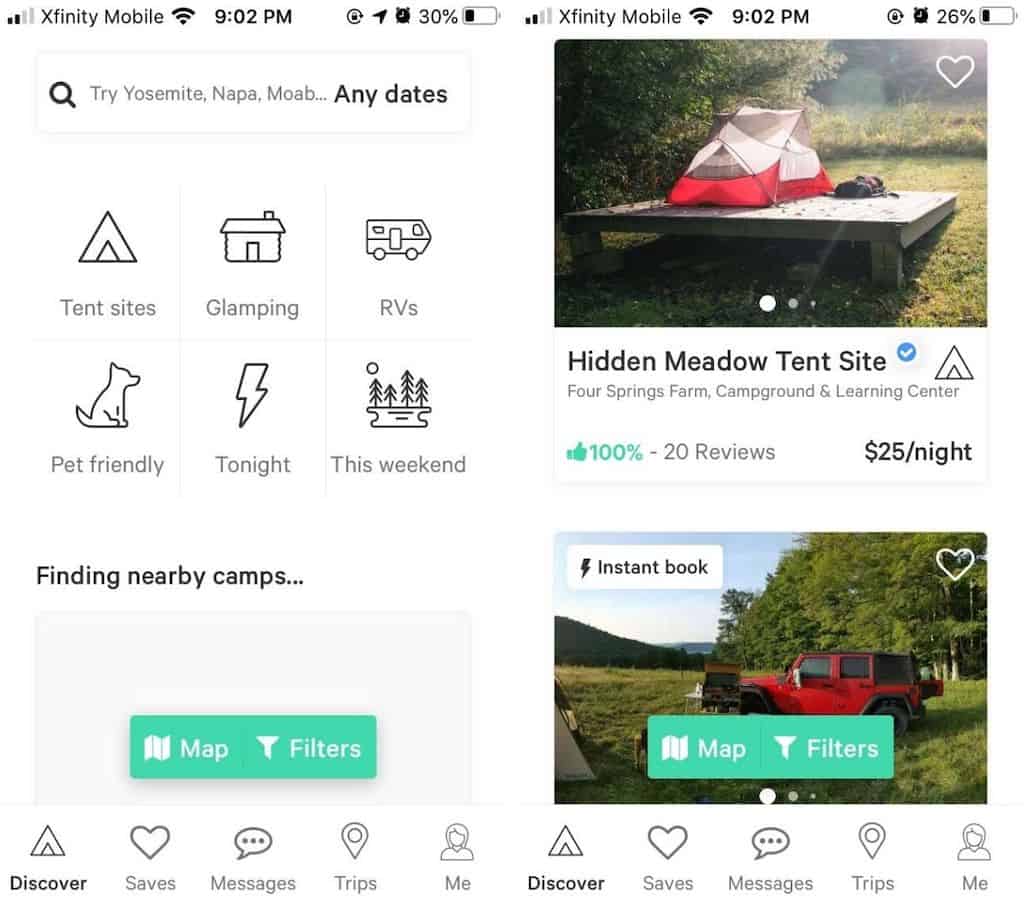 Similar to Airbnb, Hipcamp is entirely dedicated to camping and glamping, and they've got private campsites that you won't find anywhere else. We use Hipcamp when we are road tripping and public campgrounds are booked. It's also nice when you want more seclusion than a regular campground can provide.
Hipcamp has more regular campsites than Airbnb, but you'll also find Airstream rentals, yurts, houseboats, and cabins. Download the free Hipcamp app before heading out on your trip (scroll to the bottom of the page to find download info).
Recreation.gov: Reserve Public Campsites at State and National Parks
Another camping database that is worth having at your fingertips, Recreation.gov allows you to search for and book campsites at thousands of destinations, including national parks, Army Corps of Engineers sites, national forests, and national recreation areas.
Using Recreation.gov, you can easily use the map feature to find available campsites and cabins near you. When you sign up for an account, you will have access to all of your upcoming camping reservations. With Recreation.gov, you can also enter lotteries for permits and purchase tour tickets of federal historic sites.
While we don't use Recreation.gov on every road trip, we've found it extremely useful when traveling through areas with an abundance of federal lands. Visit the Recreation.gov website to create an account and download the free app.
I'm not kidding when I say that these are the most invaluable apps for camping road trips. They make life on the road so much easier!
---
Need help planning your big road trip? Check out these posts: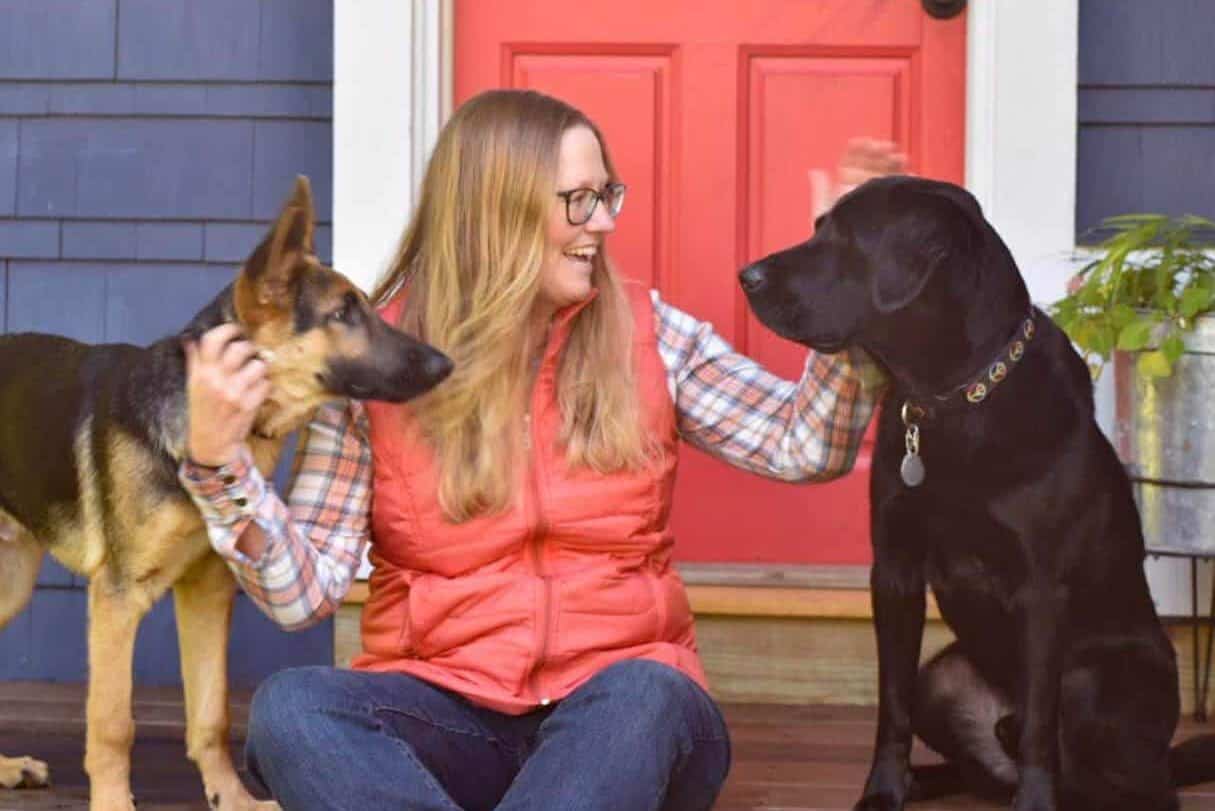 Tara is a freelance writer and travel blogger with a passion for outdoor adventures. She currently blogs at Back Road Ramblers and Vermont Explored, where she shares travel tips, adventure destinations, and vacation ideas for the wanderer in everyone.