Please don't travel until it's safe to do so, and be sure to check with each state/destination for its current COVID-19 guidelines before planning a visit. Also, please note that this post may contain links from which we earn a small commission.
Amazing outdoor gear and clothing at rock-bottom prices? That's pretty hard to resist, especially when everyone is itching to get outside for some socially distant recreation! There are a million reasons to love REI Co-Op, and their annul Anniversary Sale is just one of them.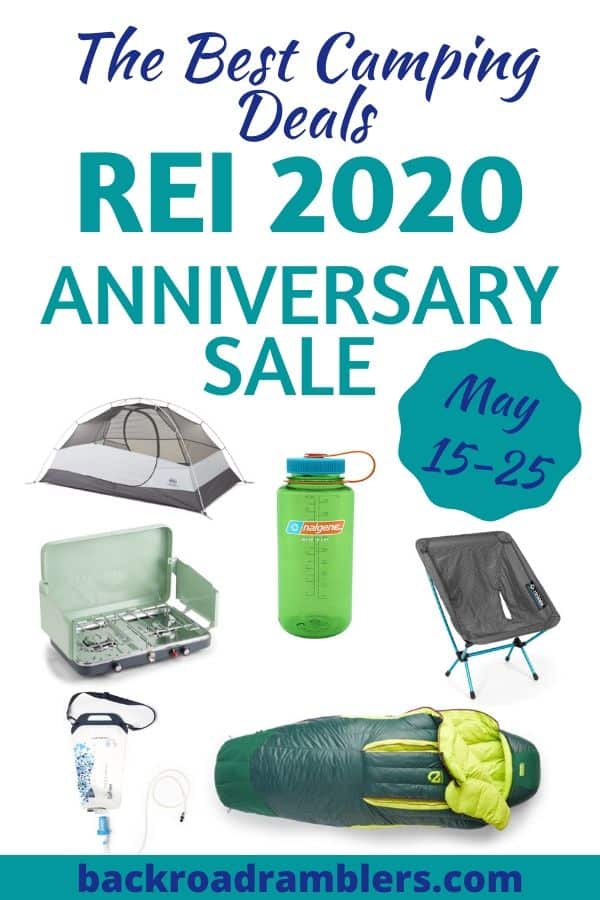 REI is my go-to online store for outdoor gear. Why?
More than 70% of their annual profits are invested back into the outdoor community through dividends to REI members, employee profit-sharing and retirement, and investments in nonprofits dedicated to the outdoors.
REI offers a 100% satisfaction guaranteed return policy on both new and used products. New products can be returned for a refund within the first year (electronics is 90 days) and used products can be returned within 30 days.
A $20 lifetime membership to REI Co-Op is good for deep discounts, annual dividends (10% back on eligible purchases), and special pricing on classes, tours, and rentals.
The REI Co-Op Anniversary Sale
The REI Anniversary Sale is happening from May 15-25, 2020. It's the biggest sale of the year and the best time to stock up on stuff you need for the upcoming season of outdoor adventures.
---
Tip for Members: In addition to all the awesome deals, REI members get 20% off one full-price item, plus 20% off one outlet item, making now the perfect time to join up. I just hit my five-year REI membership anniversary!
---
Best Deals on Camping Gear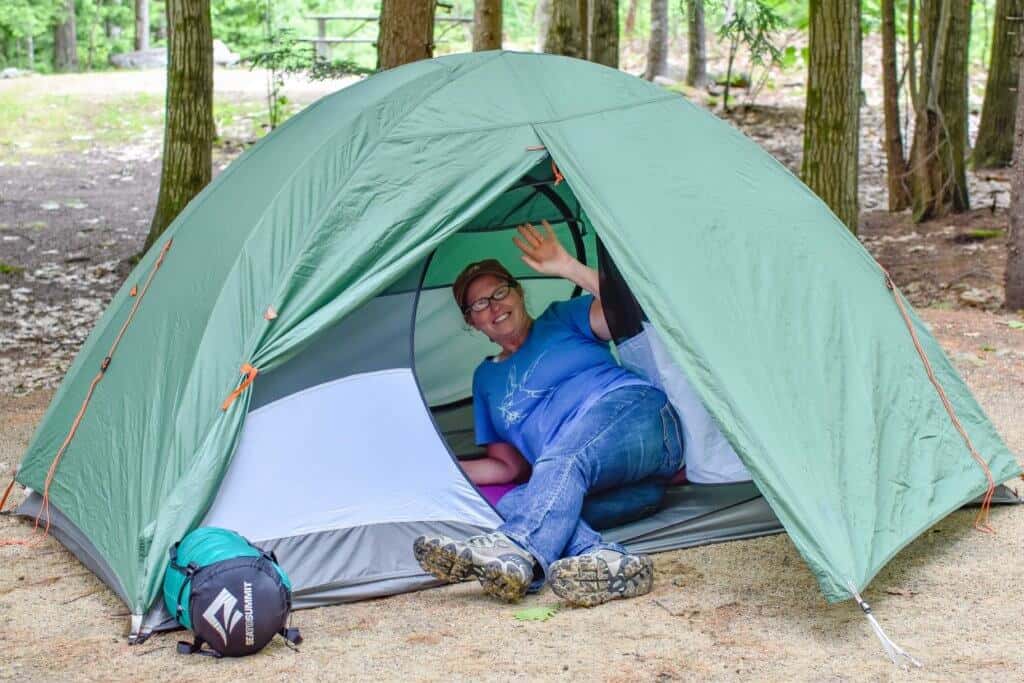 I'm focusing on camping gear this year because we are super hard on our gear and haven't bought anything new in several years. Here are some of our top picks that we hope to snag this week and that we're recommending to you. Now is the perfect time to get geared up for all those summer camping adventures!
The Passage series from REI Co-Op is a lightweight, rugged shelter for all types of camping, including car camping and backpacking. The 2-person model is 4.2-pounds (minimum) and includes two spacious vestibules for all your gear storage. We love that the fly doors roll all the way up over the roof, so you can see the sky but still be ready for the rain.
The Passage 2 is already an affordable tent for budget-minded families, and during the Anniversary Sale, it's a steal!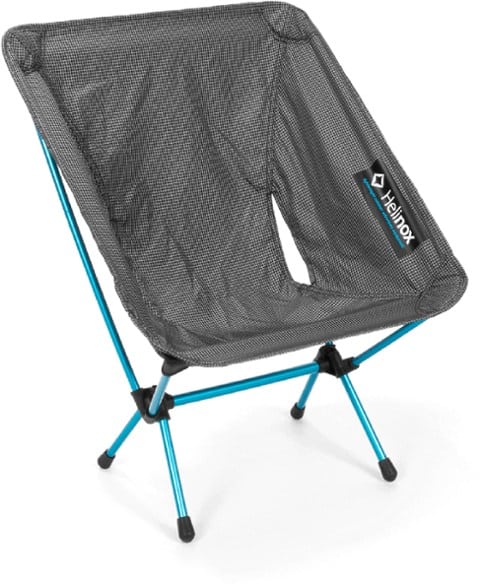 I don't know about you, but I'm tired of cheap, uncomfortable camping chairs that break easily and don't hold up from year-to-year. The Helinox Chair Zero folds up tiny (about the size of a water bottle), weighs just a pound, and is strong enough to support 265 pounds.
In my opinion, the extra pound is worth its weight on short backpacking trips, but the Helinox Zero is also great for car camping when you're tight on space. Our campfires just got a lot more comfortable!
If you're ready to upgrade your camp cooking system, check out this awesome two-burner camp stove from Eureka. First of all, the color is awesome and convinced me to give it a second look, but the Ignite also has a precise flame for cooking at multiple temperatures, a push-button ignite, and a rust-free drip tray.
Using a two-burner camp stove is a necessity for family camping trips, especially when camping in areas that are too wet or too dry for campfires. The Ignite folds up neatly for easy transport and works with easy-to-find propane canisters.
The Katadyn Gravity BeFree Water Filter is one of the easiest ways to filter your water in the back country. No more crouching over a stream while you endlessly pump water into your precariously perched water bottles. This 3-liter filtering system lets gravity do the work for you.
Simply fill up the reservoir and let the filter do the work for you. You can drink directly from the output hose or use it to fill up your bottles and hydration packs. It's also great for using at your base camp, as you can hang it up and use it for cooking and clean-up. The 0.1 micron microfilter is tested to protect against harmful organisms; it removes 99.99% of protozoa and 99.9999% of bacteria to EPA standards.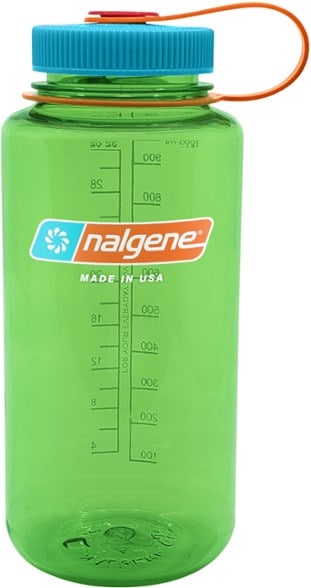 We usually have to buy a few new water bottles ever year, so we might as well get them on sale. Nalgene bottles are made in the USA and set the standard for rugged, lightweight plastic bottles. They are guaranteed not to leak, dishwasher safe, and guaranteed for life. They are also free of BPA, BPS, and phthalates.
These Nalgene bottles will be available in limited supplies, so don't wait to order them.
Finally a sleeping bag designed for side sleepers! No you can shift from side to side without getting all tangled up. This roomy bag is filled with 650-fill power down and is comfy down to 15 degrees. It's water-resistant, weighs less than three pounds, and can be ordered in a right or left-zip version.
If you've been waiting for the perfect time to upgrade your old sleeping bag, now is it! We have several products by Nemo and have been really happy with both the quality of the gear and the customer service.
---
We chose to focus on camping gear this year, but there are hundreds of items offered at deep discounts during the REI Anniversary Sale. Whether you're looking for new trail pants, sandals, a kayak, or a roof-rack, you are bound to find some amazing deals.
All REI stores are currently closed due to the pandemic. This year, if you want to take advantage of all the awesome anniversary deals, you can only do it at REI.com.
---
Check out some of our other gear guides below:
---