Amazing outdoor gear and clothing at rock-bottom prices? That's pretty hard to resist, especially when everyone is itching to get outside! There are a million reasons to love REI Co-Op, and their annual Anniversary Sale is just one of them.
I save my outdoor shopping for this annual event every year so I can take advantage of my member coupon and save on any high-ticket item I've been eyeing. This year, I'm looking at a four-person tent to accommodate another dog on our camping trips.
REI is my go-to online store for outdoor gear. Why?
More than 70% of REI's annual profits are invested back into the outdoor community through dividends to REI members, employee profit-sharing and retirement, and investments in nonprofits dedicated to the outdoors.
REI offers a 100% satisfaction guaranteed return policy on both new and used products. New products can be returned for a refund within the first year (electronics is 90 days) and used products can be returned within 30 days.
A $20 lifetime membership to REI Co-Op is good for deep discounts, annual dividends (10% back on eligible purchases), and special pricing on classes, tours, and rentals.
Trade in your used clothing and gear. This program started in 2020 as a way for members to trade in lightly used gear for REI credit. Earlier this spring, I traded in a backpack and sleeping pad so that I could get a new camp chair.
The REI Co-Op Anniversary Sale
The REI Anniversary Sale is happening from May 20-30, 2022. It's the biggest sale of the year and the best time to stock up on stuff you need for the upcoming season of outdoor adventures.
---
Insider Tip: In addition to all the great deals available through the REI Co-Op Anniversary Sale, members can also save 20% off one full-price item and one outlet item using the promo code ANNIV22.
---
Best Deals on Camping Gear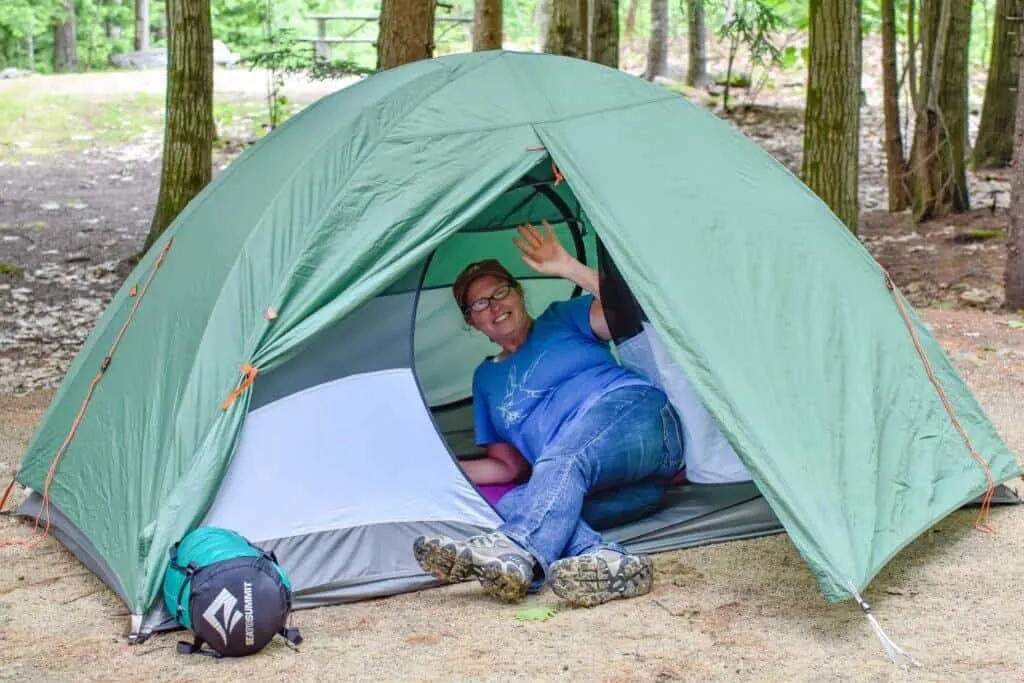 I'm focusing on camping gear this year because we are super hard on our gear and haven't bought anything new in a long while. Here are some of our top picks that we hope to snag this week and that we're recommending to you.
Now is the perfect time to get geared up for all those summer camping adventures!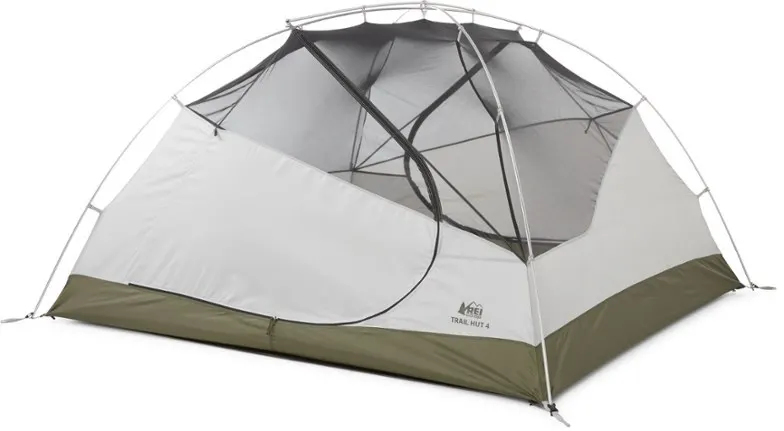 These affordable tents offer the perfect combination of comfort and affordability. Dome-style tents feature two doors with vestibules, extra headroom thanks to a sturdy ridge pole, and internal pockets for easy organization of small essentials. It's simple to set up, roomy, and extremely rugged.
The Trail Hut tents come in two sizes suitable for two or four people. We have the four-person version that sleeps two adults and two black labs with lots of room to spare. They are great, sturdy tents for car camping and other family adventures, but probably not the best choice for backpacking.
---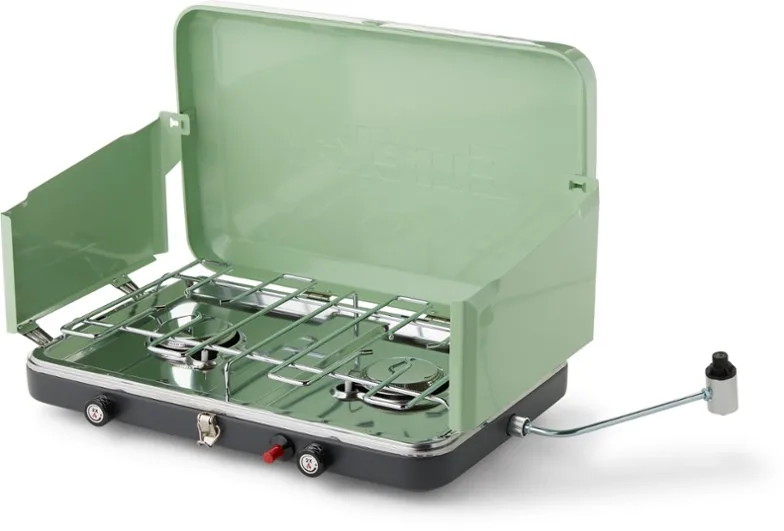 A good camping stove is the backbone of any camp kitchen, and this affordable stove makes cooking outdoors a breeze. Precise flame adjustments allow you to fry up eggs and bacon or gently simmer soup. An easy ignite button, two full-size burners, and a windscreen make this little stove a power horse for car camping.
Our camp stove is also great for emergency use at home when the power goes out. This is a great deal on an already affordable stove for all of your camping adventures!
---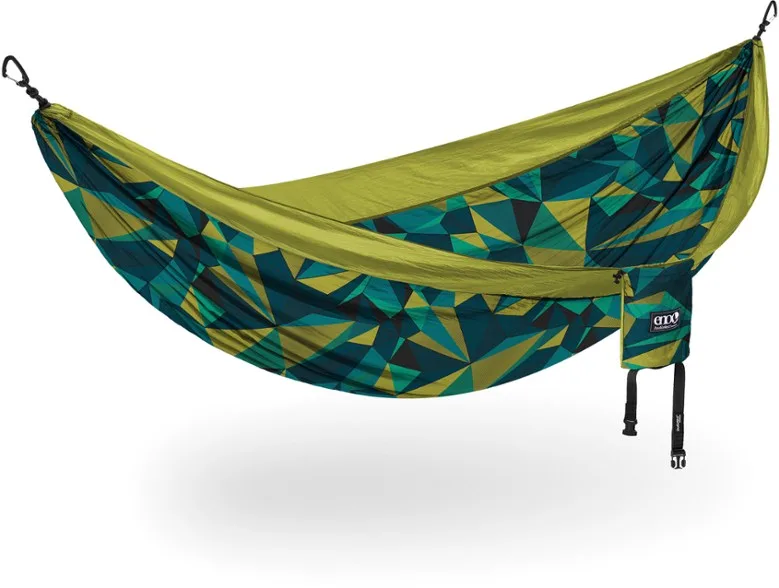 Relaxing in a hammock is one of the best ways to enjoy camping, even if you don't spend the whole night in it. We bought our first portable hammock from ENO in 2006, and now we buy them for weddings, graduations, and birthday presents for everyone we love.
While Eno has expanded their line of hammocks significantly since its humble beginnings, we still love the basic DoubleNest version. New for 2022 — fun new prints that are perfect for outdoor living!
---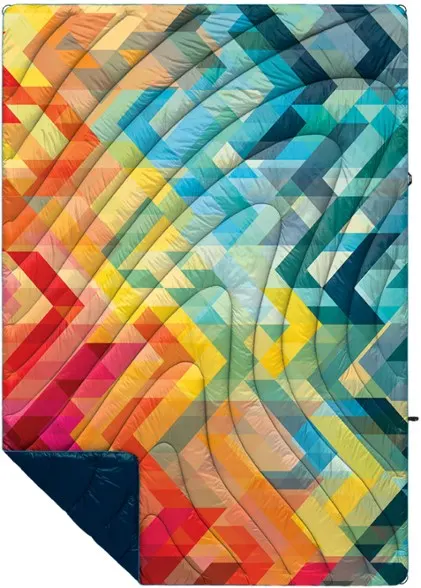 I've been eying the Rumple Puffy Blankets for a long time! Not necessarily because I need another camp blanket, but because I love the colorful designs that they offer. Rumple makes a few different kinds of camping blankets. The Original Puffy Blanket, pictured here, is a weather-resistant, 30-denier ripstop polyester shell with durable water repellent (DWR) coating. Insulation is synthetic and it weighs 2 lbs. 1.6 oz.
The Down Puffy Blanket (also 25% off) is made with 600-fill power duck down and a tear-resistant 20-denier ripstop nylon shell with DWR (durable water repellent) treatment. The Down Puffy weighs 1 lb. 3.2 oz. If you've been eyeing the Rumple blankets like I have, this deal may be too sweet to pass up!
---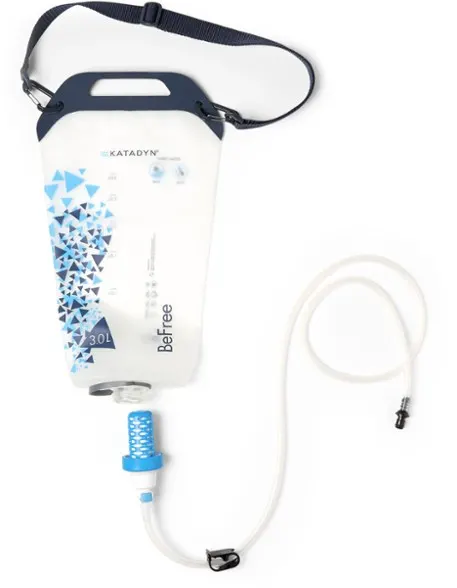 Where will your camping adventures take you this year? If you are heading into the wilderness where reliable drinking water isn't available, grab one of the many Katadyn water filters on sale at REI. For canoe camping, we have the BeFree Water Filtration System, which filters out three full liters of drinking water using a gravity system.
The BeFree water filter is designed to remove 99.99% of protozoa and 99.9999% of bacteria to EPA standards. And it weighs just 6.8 ounces so it's suitable for all of your backcountry adventures.
---

We usually have to buy a few new water bottles every year, so we might as well get them on sale. Hydro Flask bottles are great for summer adventures as they keep your water cold all day long. We prefer the wide-mouth bottles so we can add ice for summer camping.
These Hydro Flask bottles are also covered by a lifetime warranty. They don't go on sale often, so we often buy a few extras to give as gifts.
---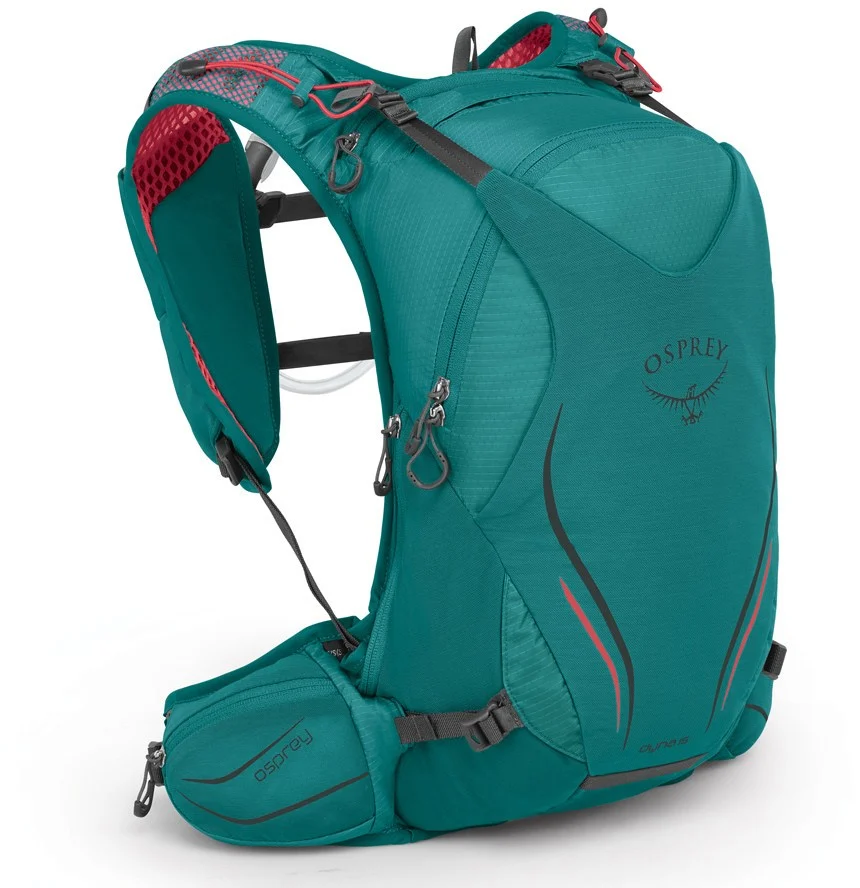 Is this the year that you give backpacking a try? Or maybe you need a new daypack for more casual adventures?
No matter how you choose to get outside, a sturdy and lightweight backpack ensures that you do it in comfort. Choose from small hydration packs, lightweight daypacks, or hefty multi-day backpacks from Osprey.
If you've been waiting for the perfect time to upgrade your backpack, you won't find another sale like this until the holidays. Now is definitely the time to invest!
---
We chose to focus on camping gear this year, but there are hundreds of items offered at deep discounts during the REI Anniversary Sale. Whether you're looking for new trail pants, sandals, a kayak, or a roof rack, you are bound to find some amazing deals. The REI Anniversary Sale is taking place online and at all REI stores across the country. Shop the deals until May 30th!
---
Check out some of our other gear guides below:
---