Today I'm delighted to welcome guest author, Jason Scott.
---
As a long time Freakonomics fan, I'd often heard the author and podcast host, Stephen Dubner, talk fondly about the vibe and people of a little mountain town in North Carolina where he completed his undergraduate studies. So when my girlfriend, who just happens to be an alumni of the same college, suggested we spend a weekend checking out the town and surrounding hiking trails, I was already primed to respond with a "heck yes".
The town is Boone and the university is Appalachian State. But you'd be forgiven for thinking they are one and the same. The sprawling university takes up a large part of downtown, and the economic success of the city is linked to the thriving university population. And then there is Football. The Mountaineers (or just 'Neers), have an impressive reputation for punching above their weight. A chat with any of the locals will soon have you hearing about a stoic victory the 'Neers (a 2nd Division team) handed to the much fancied Michigan (a 1st Division team) 9 years ago.
Boone – The Town
Boone is situated an easy three hour drive from Raleigh, North Carolina. Upon entering the town, the first thing you notice is how neatly nestled within the surrounding mountains the town sits. This provides a feeling of closeness and community, but the mountain scenery and fresh air prevents the town from becoming dense.
Southern Food
The university crowd ensures that there is a plentiful supply of cafes with good coffee and eating options for all budgets. We sampled numerous cafes and restaurants during our visit and I was generally impressed by the quality and variety. But the one café that is definitely worth going back to is Proper. Serving hearty and simple southern food, I left feeling completely content and at ease with the world. Word of warning – is it not for the carb conscious and certainly not the best choice if you're heading out for an afternoon hike.
The Boone Streetscape
The downtown section of Boone is all within walking distance. So after lunch we meandered through the streets checking out a bunch of little artisan shops (jewelry, beads, antiques etc), as well as the iconic mountain supply store so I could grab a Patagonia shirt in a not so successful attempt at blending in with the college kids.
Boone Nightlife
As you'd expect in a college town, there are numerous bars and several rowdy spots for the college kids. It was school holidays when we visited, so the people were sparse and the mood low-key. This was the perfect environment to enjoy several beers with a few games of pool.
Blowing Rock
A 15-minute drive into the mountains from Boone is the quaint, peaceful, and popular village of Blowing Rock. It is really just one street lined with a variety of shops predominantly aimed at capturing tourist dollars. Whilst it was clear the town relies heavily on tourists, there was still enough rustic charm and genuine friendliness to make it a worthy destination in its own right. My highlight was the ice-cream store with a variety of home made sweets, and a simple, non-pretentious bar that was filled with a wide variety of patrons (weekend bikers, tourists and locals).
Boone and Blowing Rock Hiking Trails
There are numerous hiking trails all over the Boone/Blowing Rock area catering to all ability levels. We had originally planned on visiting Price Lake for some paddle boarding, but we ran out of time once we'd completed a couple of relatively easy and accessible trails.
My favorite of the two trails we visited was in Moses Cone Memorial Park. This park is located on the popular and scenic Blue Ridge Parkway. The memorial park is the former homestead of Moses and Bertha Cone, which they donated to the National Parks Service. The impressive homestead has 23 rooms, with the bottom level open to the public. Here you'll find an information center full of history and a gift shop selling unique homewares and other quality souvenirs from local artisans.
We completed two walks in Moses Cone Memorial Park, as shown by the following map: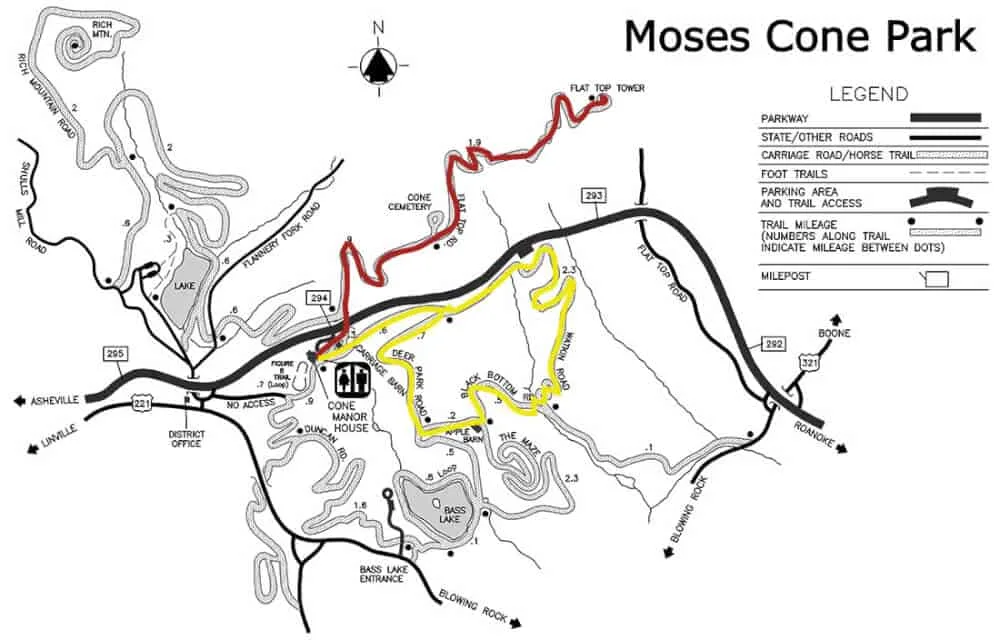 Flat Top Tower Walk
The 2.8-mile trail highlighted red to Flat Top Tower took us about 2 hours (return), but we were walking at a fairly leisurely pace. This trail started off near the homestead, passed a smaller country house and stables, under a bridge, through canopied forest before opening up to a field of wildflowers and the Moses Cemetery. Then there was more forest canopy with a lot of walking in a zig-zag fashion to traverse the incline to the tower.
Unfortunately for us, the heavens opened up right when we got to the tower and the accompanying fog prevented us from having what should have been a great 360 panoramic view. But I just see this as another reason to head back!
Lake Loop Walk
We originally set out for Bass Lake, but took a wrong turn and ended up just doing a straight loop as shown by the yellow highlights on the map. This walk was mostly through canopied forest, without offering a lot in terms of variety. The 2.5 mile walk took us a little over an hour, as we didn't really take many stops for photos etc.
If I go back, I'd definitely be looking to go around the lake to add some variety to this peaceful walk.
Glen Burney Trail
Back in Blowing Rock is the 1.6-mile Glen Burney Trail that starts from a car park just off the main street. As this trail descends 600 feet, it is more of a workout than the other two trails mentioned, but still accessible for the majority of those interested in checking out the several cascading waterfalls that are the highlight of the trail.
The lush greenery and well-signposted trail made for a great walk. As this was later in the day, I do wish I'd packed a slightly warmer coat. The proximity to Blowing Rock allowed us to quickly reward ourselves for the day's walks with a few beers.
Last thoughts on Boone and Blowing Rock
I'd recommend Boone and Blowing Rock for anyone visiting Raleigh or Greensboro as a little weekend getaway. These predominantly sleepy communities offer friendly vibes, ample opportunities to explore nature and quality food. I'm already planning my next trip back to Boone, ensuring that it coincides with a 'Neers football game.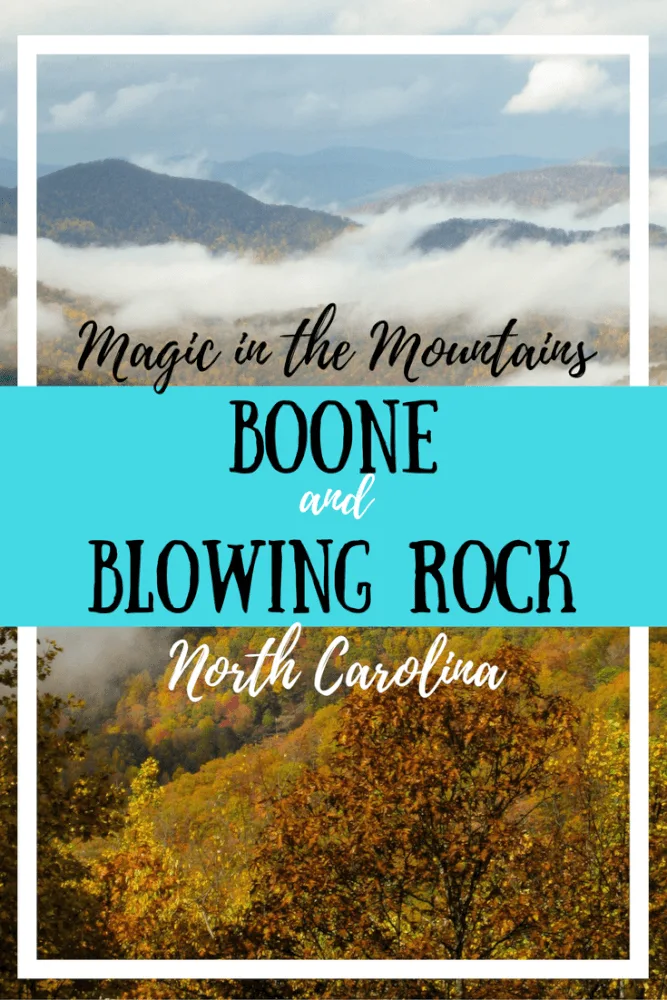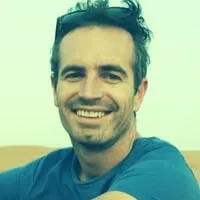 Jason Scott is an avid outdoor enthusiast, computer geek and blogger. His love of the outdoors led him to create Pump Paddle Boards (specialist inflatable paddle board retailer) in the hope that others can experience the same freedom from being on the water.