Looking for a mountain destination with a walkable downtown, fantastic art, quirky museums, and indulgent restaurants and breweries?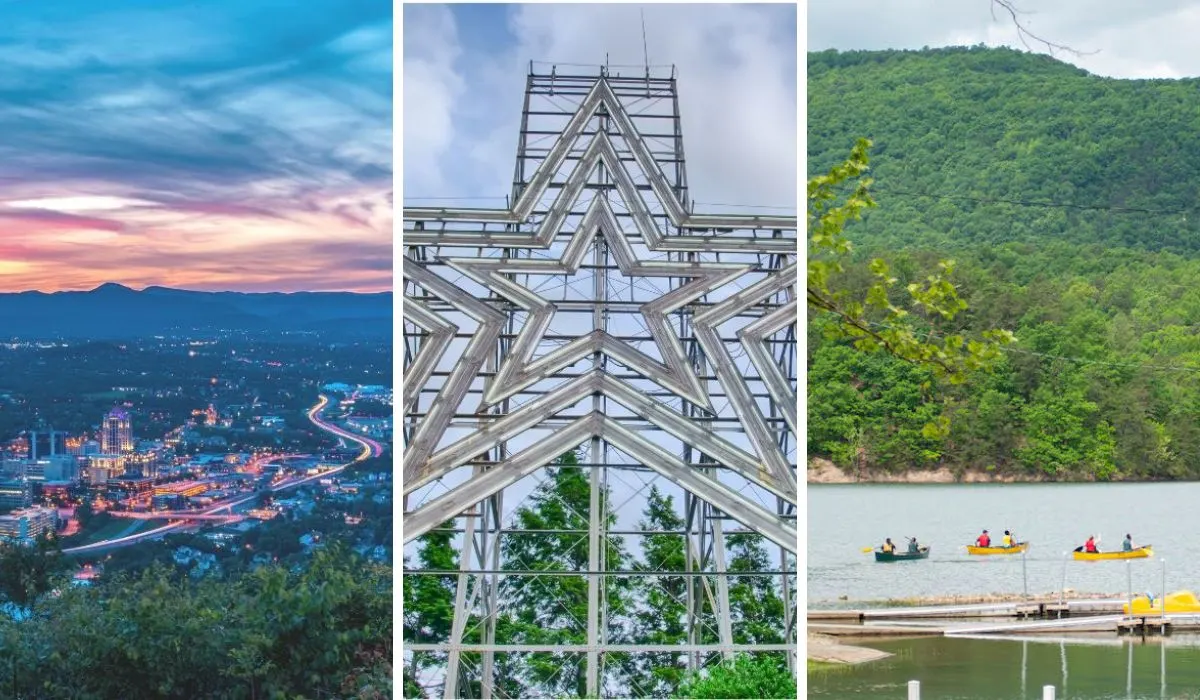 Roanoke, Virginia is one of my absolute favorite small cities to visit east of the Mississippi, and the perfect spot for a weekend getaway any time of year.
Located in the heart of the gorgeous Blue Ridge Mountains, Roanoke is one of the largest metropolitan areas on the Blue Ridge Parkway, and an ideal spot to grab a beer, while away a rainy day, or luxuriate in the perfect farm-to-table meal.
In fact, Roanoke is home to some of the best food, craft brews, and wine in the whole state of Virginia.
Planning a family getaway? Roanoke is also one of our favorite east coast vacation spots for families with kids.
Oh, and don't forget the outdoor adventures… Roanoke is home to an amazing number of parks, hiking trails, lakes, rivers, and mountain biking opportunities that are perfect for all types of outdoor lovers.
In short, whether you want to stroll around the perfect mountain town, hit the trail, or embark on the perfect scenic drive, you will find a million things to do in Roanoke VA.
How to Get to Roanoke, Virginia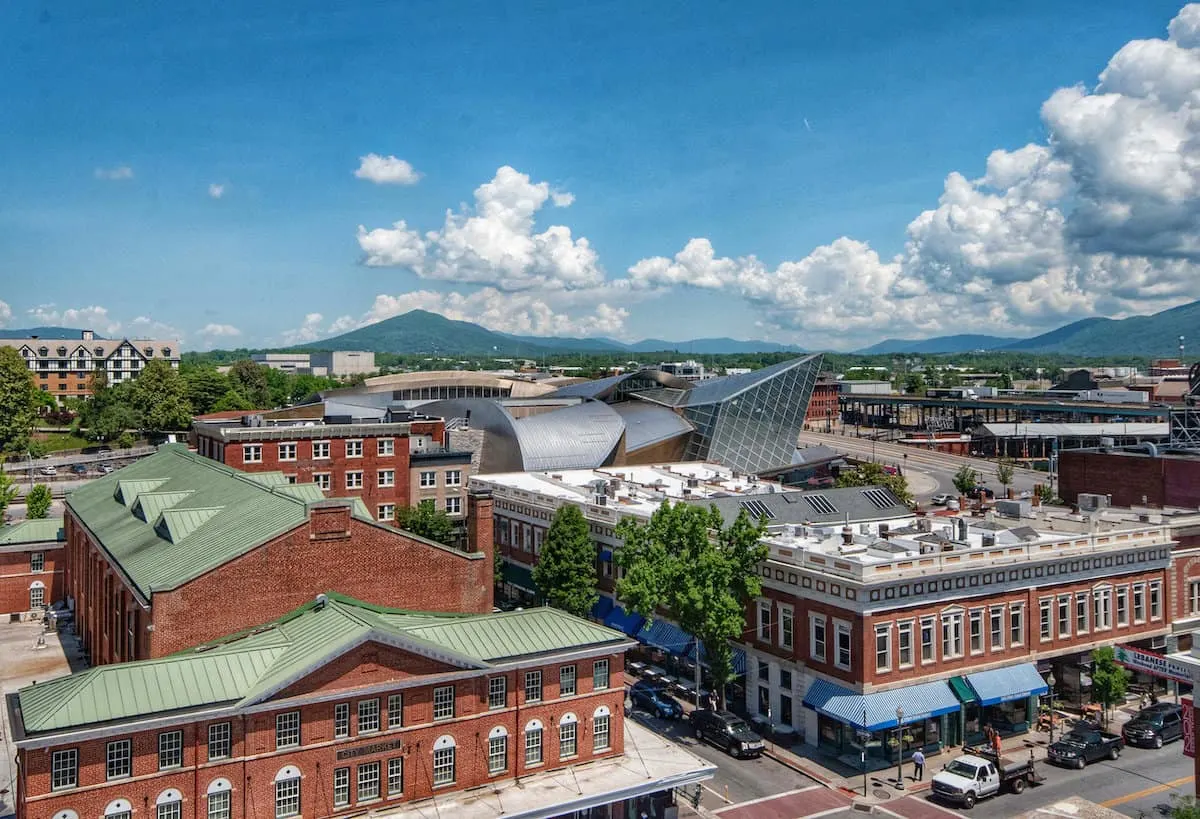 Roanoke is located in the mountains of western Virginia, and the area is home to a small regional airport, as well as an Amtrak station for the Northeast Regional Daily.
We almost always recommend driving to Roanoke, because then you can explore the Blue Ridge Parkway, which, in my biased opinion, is one of the most beautiful drives in the United States.
Roanoke is just 83 miles from Greensboro, NC, 126 miles from Raleigh, and 195 miles to Washington D.C.
There is a metro bus that services the downtown Roanoke area as well as a commuter bus that links the Roanoke Valley with New River Valley.
---
Travel Tip: Give yourself at least two or three days to explore Roanoke and the surrounding towns and villages. If you are passing through on the Blue Ridge Parkway, you may be tempted to pop into Roanoke for an afternoon. Sure, you can treat yourself to some fine beer and a stroll through the farmers' market, but there are so many things to do in Roanoke, VA that you will regret not spending more time there. Trust me!
---
The Best Things to Do in Roanoke VA
Yes, there are more than 9, but we wanted to focus on our favorite things to do in this awesome mountain town. Here are some of the adventures that we enjoy most when we visit Virginia's Star City.
Learn About Roanoke's Railroad History
The railroad arrived in Roanoke in the 1850s, and it wasn't long after that the city made a name for itself manufacturing steam engines.
More than 400 steam locomotives were built in Roanoke between the late 1880s and the mid-1900s, along with hundreds of freight cars. The most famous of these is the Norfolk and Western J class, which was built to run on the N&W main line between Norfolk and Cincinnati.
You can visit the last remaining J locomotive, the 611, at the Virginia Museum of Transportation in downtown Roanoke.
The engine has been lovingly restored and embarks on periodic excursions amidst adoring fans. Along with the most extensive collection of diesel locomotives in the south, you will also learn about Roanoke's period as a major railroad hub.
The 45,000-square-foot building includes more than 2,500 objects that represent automotive, aviation, and mass transit history in Virginia and beyond.
The Virginia Museum of Transportation is open Tuesdays through Saturdays from 10 am – 5 pm and Sundays from 1 – 5 pm. Admission is $12.66 for adults and $10.55 for seniors, students, and kids 13-18. Kids under 13 are $8.44 and children under 3 are free.
The museum is an easy walk from downtown Roanoke hotels and the Roanoke Valley Greenway. This is one of the best things to do in Roanoke VA for train lovers.
Fuel Your DIY Dreams at Black Dog Salvage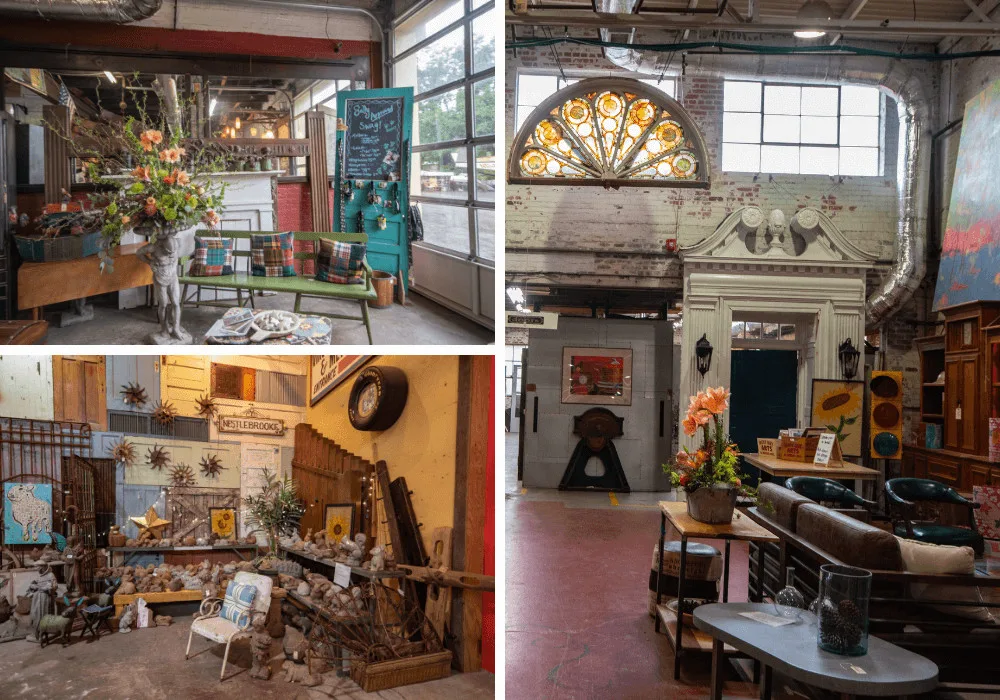 My own DIY escapades have been sorely lacking lately, especially when it comes to home renovations and decorating, but Black Dog Salvage changed my outlook as soon as I stepped into their 44,000-square-foot showroom in Roanoke.
The space is magnificent, if a bit overwhelming, and every corner is full of architectural salvage, repurposed furniture, antiques, artwork, and offbeat pieces — from garden sculptures to stained glass windows.
Black Dog Salvage is also home to the popular TV show on the DIY Network, Salvage Dogs, where the Black Dog Salvage team tackles a salvage project and creates stunning works from their findings.
Black Dog Salvage is an awesome place to get lost in, and you'll want to spend at least an afternoon exploring – bonus points if it's a rainy day and you can spend more time without a bit of guilt.
Don't have room in your carry-on for that upcycled desk? Black Dog Salvage will ship just about anywhere. You can also commission custom pieces, buy furniture paint, and listen to live music on summer weekends.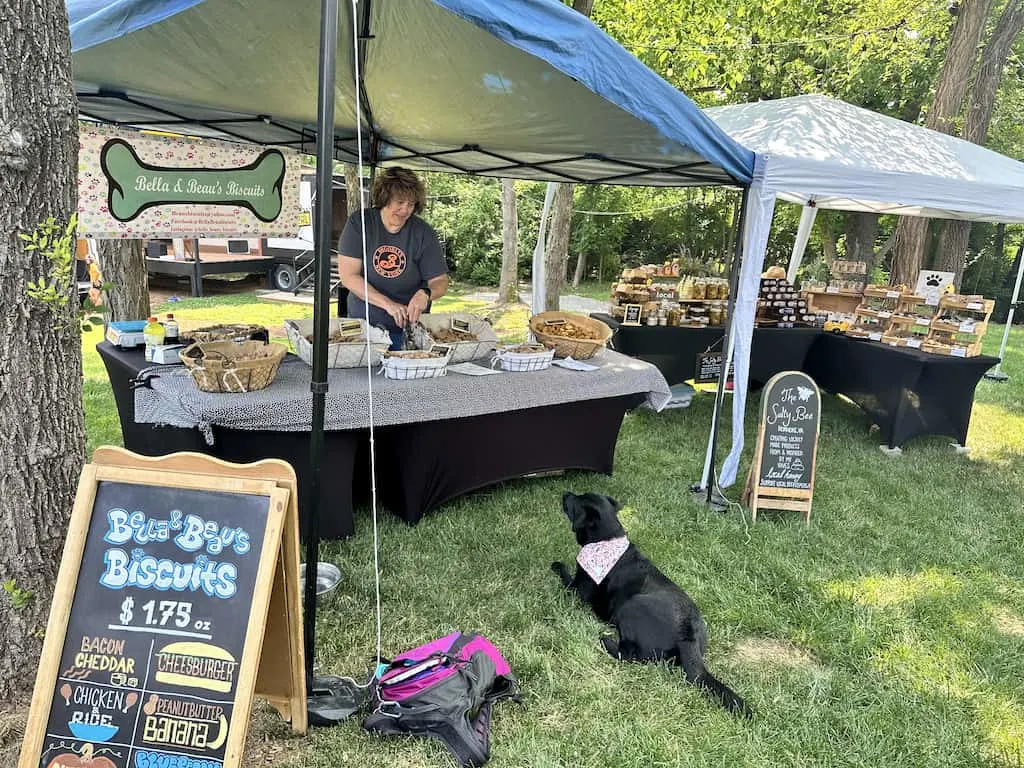 If you happen to visit on the third Sunday of the month, you'll be treated to outdoor craft vendors, food trucks, and live music at the Dog Bowl Market.
Black Dog Savage is a true Roanoke gem and one of the most unique shopping experiences you'll ever have. It's one of the best things to do in Roanoke VA if you're into DIY.
Visit the World's Largest Freestanding Illuminated Star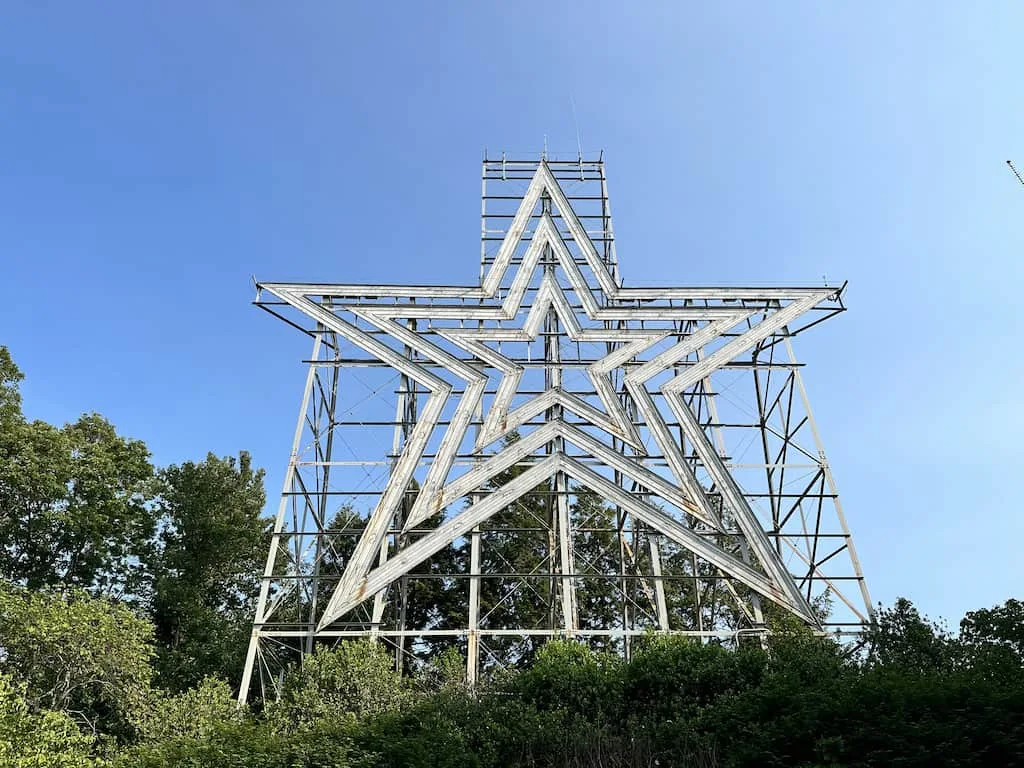 Locals love the beloved Roanoke Star, which is perched on top of Mill Mountain just outside of town and can be seen from 60 miles away. Not only is it an iconic symbol of Roanoke, but it's also got a pretty interesting history.
The idea for the Roanoke Star was developed by the Roanoke Merchants Association as a seasonal Christmas decoration back in 1949.
The star was designed and constructed by Kinsey Sign Co. using 2,000 feet of neon tubing attached to a steel structure. It was constructed at a nearby airplane hangar before being placed on top of Mill Mountain.
The Roanoke Star was a huge success with locals and visitors alike, and what started as a Christmas decoration turned into a cherished symbol that earned Roanoke the nickname "Star City of the South." It's now illuminated white every night of the year, and for special occasions, it shines red, white, and blue.
You can visit the 88.5-foot tall star at the top of Mill Mountain in Mill Mountain Park. There is a beautiful overlook with views of the surrounding mountains underneath the star, and Mill Mountain Park also has a playground, wildflower gardens, and the lovely Mill Mountain Zoo.
Plan an Outdoor Adventure in Roanoke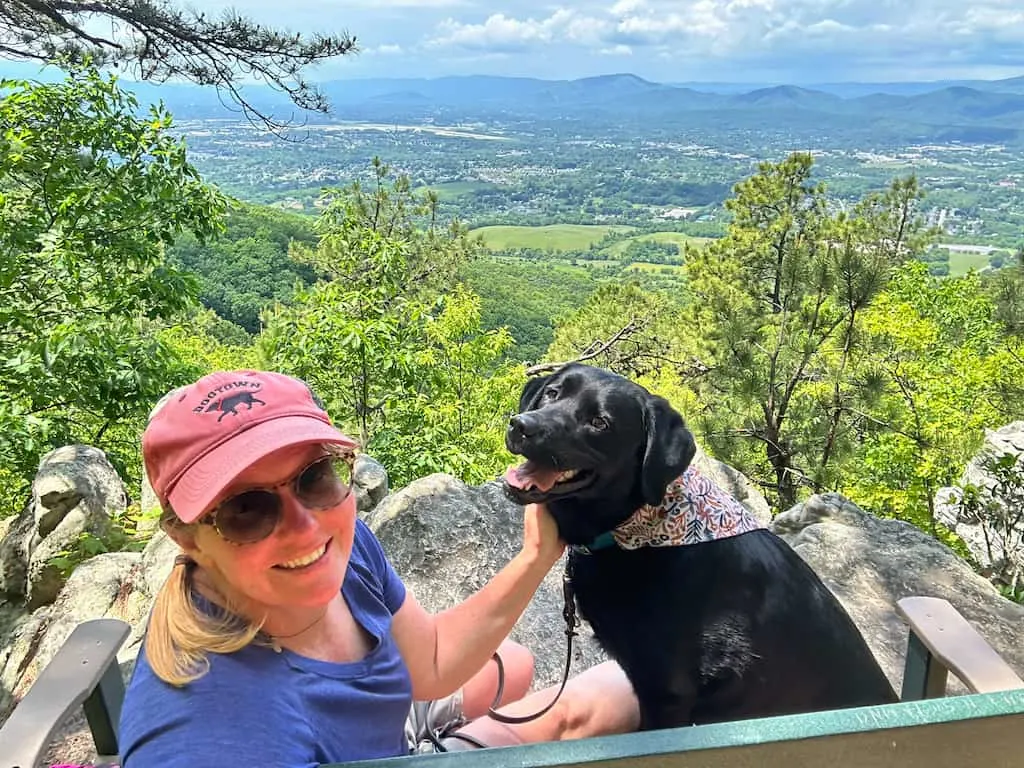 All the cool kids know that the best things to do in Roanoke are outdoors.
The Blue Ridge Mountains have long been a destination for outdoor lovers, who for decades have journeyed here from up and down the east coast to embark on steep hiking trails, technical mountain biking adventures, and fabulous paddling on pristine lakes and swift rivers.
Because Roanoke is one of the major urban areas along the famous Blue Ridge Parkway, its gritty charm has never been much of a secret, but in recent years it has morphed into a renowned destination for young professionals, outdoor-loving families, and retirees.
One of the first things I noticed about Roanoke was how many people there are who are constantly taking advantage of the public green spaces, bike paths, playgrounds, and hiking trails. The Appalachian Trail runs just west of Roanoke on its way from Georgia to Maine, and many day hikers come to the area to hike Virginia's Triple Crown — McAfee Knob, Tinker Cliffs, and Dragons' Tooth.
This is a city that wholeheartedly embraces the outdoors. There are 55 parks within the city limits, as well as eight recreation centers, five public plazas, two public pools, and two dog parks.
Ready to hike a trail, paddle a kayak, or careen down a steep trail on your mountain bike? Here are our favorite parks in Roanoke for your next adventure.
Stock up at the Historic Downtown Farmers' Market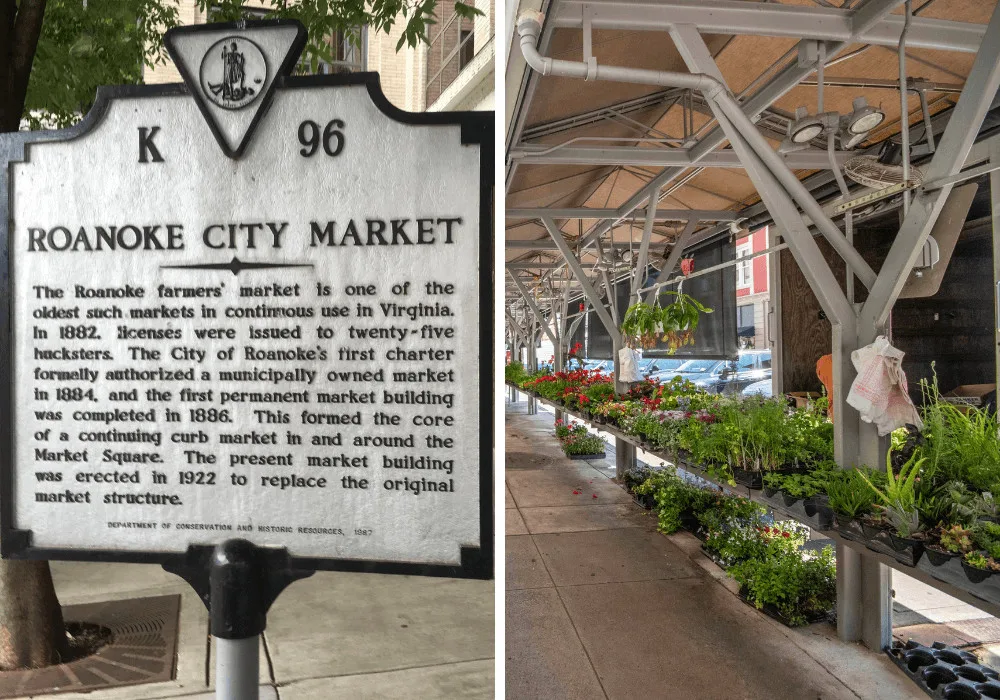 The Historic Roanoke City Market has been selling farm-fresh produce downtown since 1882, and is open seven days a week, from 8 am – 5 pm. For the best selection, visit on a Saturday, when you'll also find family-friendly activities and live music. This is certainly the hub of the downtown area.
This is a great opportunity to stock up on fruits, veggies, meats, cheeses, seafood, and local arts and crafts, plus the market is surrounded by some of Roanoke's most awesome shops, restaurants, and museums.
Explore a One-of-a-Kind Art and Cultural Center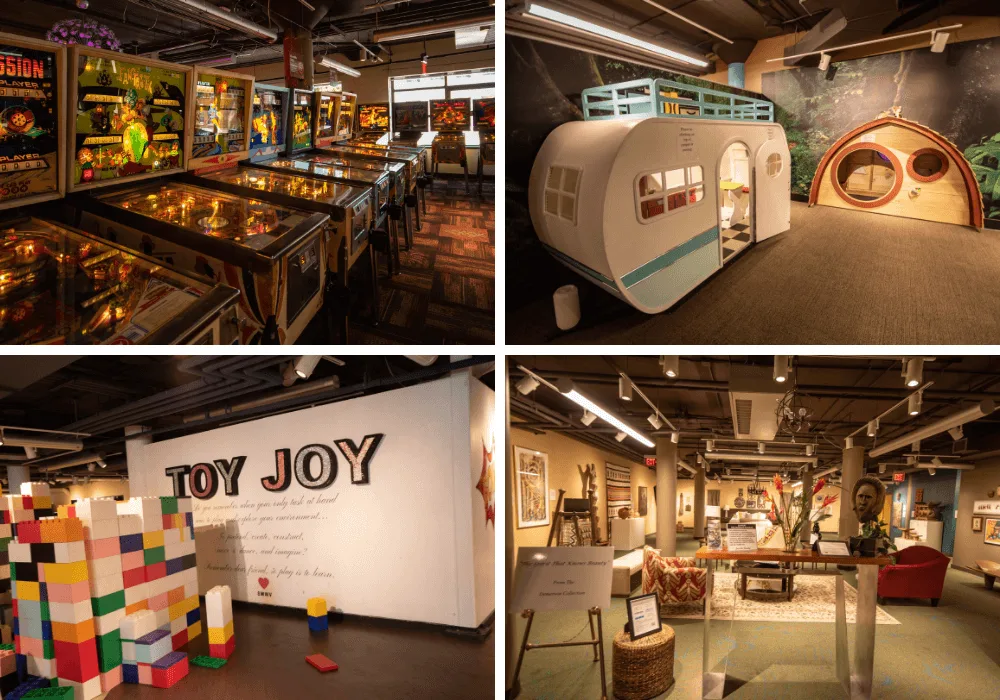 Looking for the best things to do in Roanoke VA with kids? Or on a rainy day?
Just a stone's throw from Roanoke City Market is the innovative and expansive Center in the Square, featuring several nonprofits, museums, and the Mill Mountain Theatre.
Center in the Square is the perfect place to spend a rainy afternoon, bring the kids, and experience some of the best art, culture, and history in Virginia's Blue Ridge. Here's a sampling of what Center in the Square has to offer. The best part is that these fantastic nonprofits are all located in one seven-story building.
Roanoke Pinball Museum – With more than 45 pinball machines with production dates ranging from the 1930s to the 1990s, this hands-on museum delves into the art, science, history, and skill of playing pinball. Admission into the museum gives you access to all the machines in this awesome museum. I may be an awful pinball player, but I couldn't get enough of the Roanoke Pinball Museum.
Kids Square – Geared toward children 10 and under, the Don & Barbara Smith Children's Museum encourages hands-on exploration, gross motor skills, and most importantly, play. The expertly crafted exhibits include a make-believe town, an interactive forest, a hands-on theater with costumes and props, and a spacious building zone for youngsters.
Harrison Museum of African American Culture – HMAAC is an educational and cultural institution dedicated to promoting, showcasing, and celebrating the art and history of African Americans for Roanoke Valley citizens and visitors. This small museum features permanent and rotating exhibits and hosts special events throughout the year.
The Science Museum of Western Virginia – Geared toward older children to adults, the Science Museum of Western Virginia focuses on engaging STEM topics, including the human body, ecology, coding and programming, energy, physics, and more.
The Roanoke Starcade – Center in the Square's newest tenant brings back the old-fashioned arcade for hours of entertainment. It's 3,000 square feet of classic and new arcade games. Like the Roanoke Pinball Museum, your admission fee into the Starcade allows you to play all of the games.
Mill Mountain Theatre – Mill Mountain Theatre offers professional theatrical productions, as well as classes, summer camps, and additional programming of the highest caliber. More than a dozen theater productions are offered throughout the year on the Trinkle Main Stage on the first floor of Center in the Square.
Indulge in a Local Roanoke Craft Brew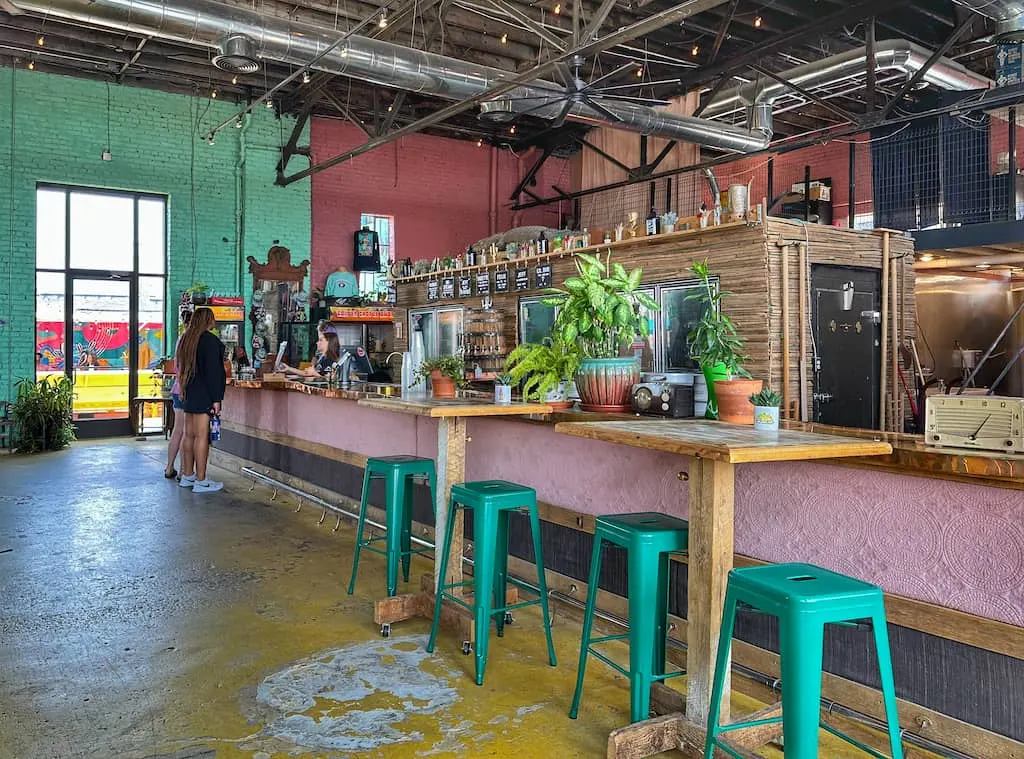 Did you know that there are more than 25 unique craft breweries in Virginia's Blue Ridge? Roanoke is a mecca for beer lovers, who come from all over the world to embark on the VBR Cheers Trail. You can get in on the fun by requesting a free digital passport and then tasting your way through Roanoke and beyond.
I had the privilege of enjoying several local breweries during my visit to Roanoke, and there are many more that I didn't get the chance to visit. Here are a few breweries in Roanoke and Virginia's Blue Ridge that I can't get enough of.
Three Notch'd Brewing Company – Unique local beers and locally-sourced food in eclectic and modern downtown space? Don't mind if we do. 12 taps include craft brews, as well as ciders and craft sodas, with a new beer release every Thursday beginning at 6 pm.
Olde Salem Brewery, located in nearby Salem, Virginia with a tasting room in downtown Roanoke, serves up robust, flavorful brews that exceeded my high expectations, and as much as I adore IPAs (I'm a Vermonter, after all), it was so refreshing to experience such a variety of delightful brews.
Golden Cactus Brewing – Located right downtown, Golden Cactus is a small, innovative brewery located in the former Nehi soda factory. And it's dog-friendly! Chill out on the colorful patio or cool off with the plants in the spacious warehouse brewery.
Explore all of these craft breweries as well as some dog-friendly hikes with our weekend itinerary for Roanoke!
Enjoy Free Art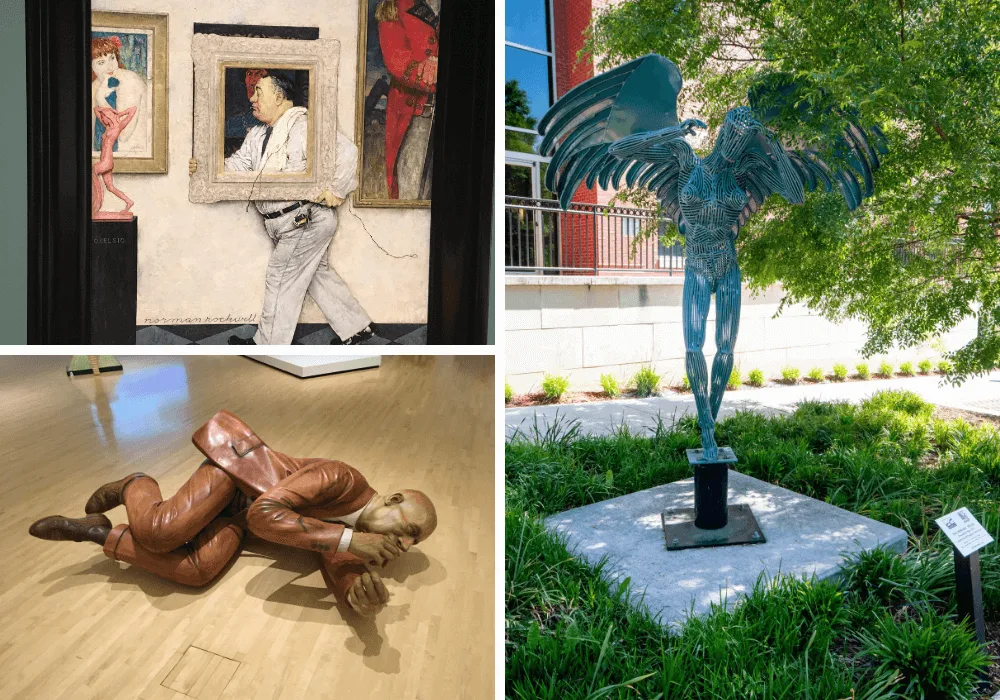 Roanoke's awesome Taubman Museum of Art offers free general admission every day of the week and includes eleven galleries of modern American art. More than 2,000 works are on display, including works by regional contemporary artists. During our visit, we enjoyed the works of Bob Trotman, which featured larger-than-life moving sculptures satirizing the world of corporate business.
In addition to the permanent and rotating collections, the Taubman Museum of Art hosts programs for kids and special events throughout the year. Did we mention that admission is free?
While we're on the topic of free art, be sure to stroll through the Elmwood Art Walk, which features a rotating cast of outdoor sculptures in Elmwood Park. Located right downtown, Elmwood Park is a great spot for a picnic.
Cheer on the Salem Red Sox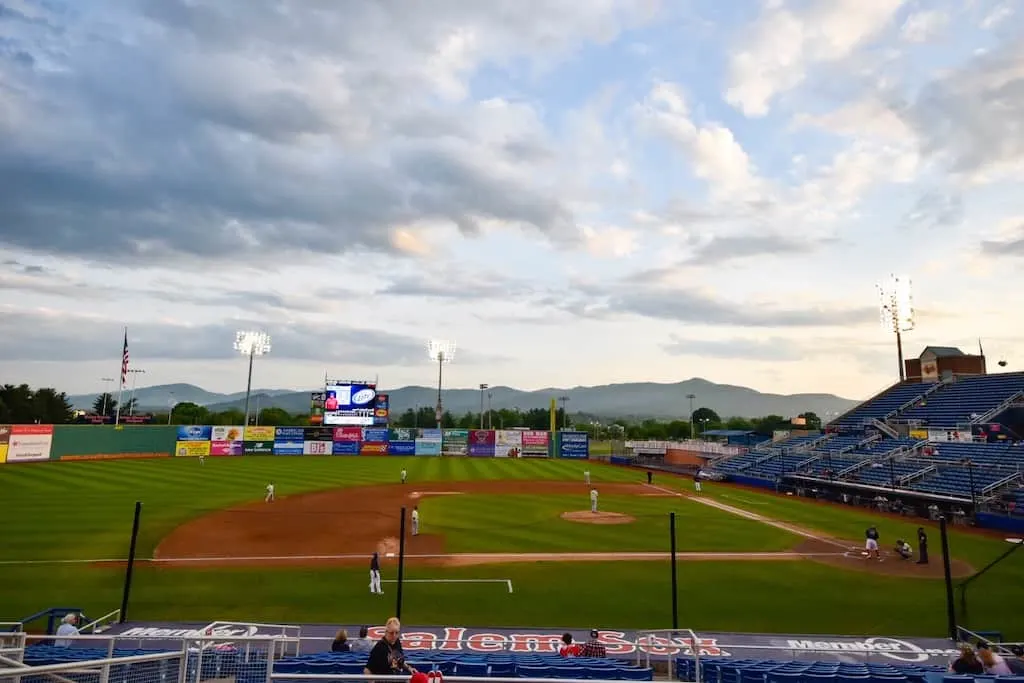 Baseball and summer go hand-in-hand, and there's something special about watching the Salem Red Sox take the field as the sun sets on the Blue Ridge Mountains.
The Salem Red Sox compete at the Single-A level in the Carolina League. They are a Minor League affiliate of the Boston Red Sox. There are numerous home games throughout the summer, making this a fun evening out for sports fans.
Eat an Incredible Meal
We had so many incredible meals in Roanoke, it's hard to know where to begin, but I'm going to give you my three favorite Roanoke restaurants to cover breakfast, lunch, and dinner. Bon Appetit!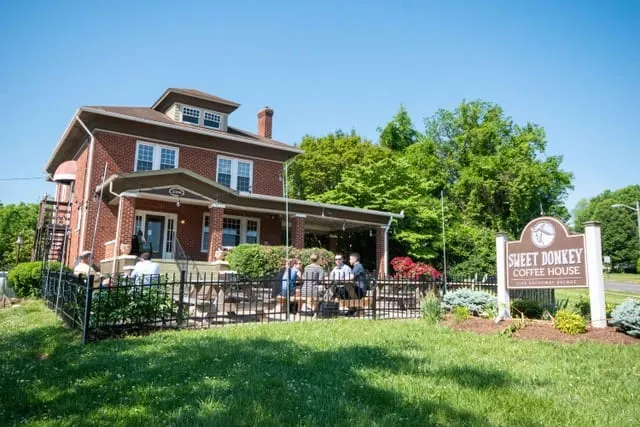 Breakfast: Sweet Donkey Coffee House – Expertly brewed coffee is my first breakfast requirement, and Sweet Donkey definitely excels in that department. Sweet Donkey proudly serves Counter Culture Coffee, as well as a great variety of local baked goods, waffles, quiche, and soups. This is the perfect stop after a morning visit to Mill Mountain Park and the Roanoke Star.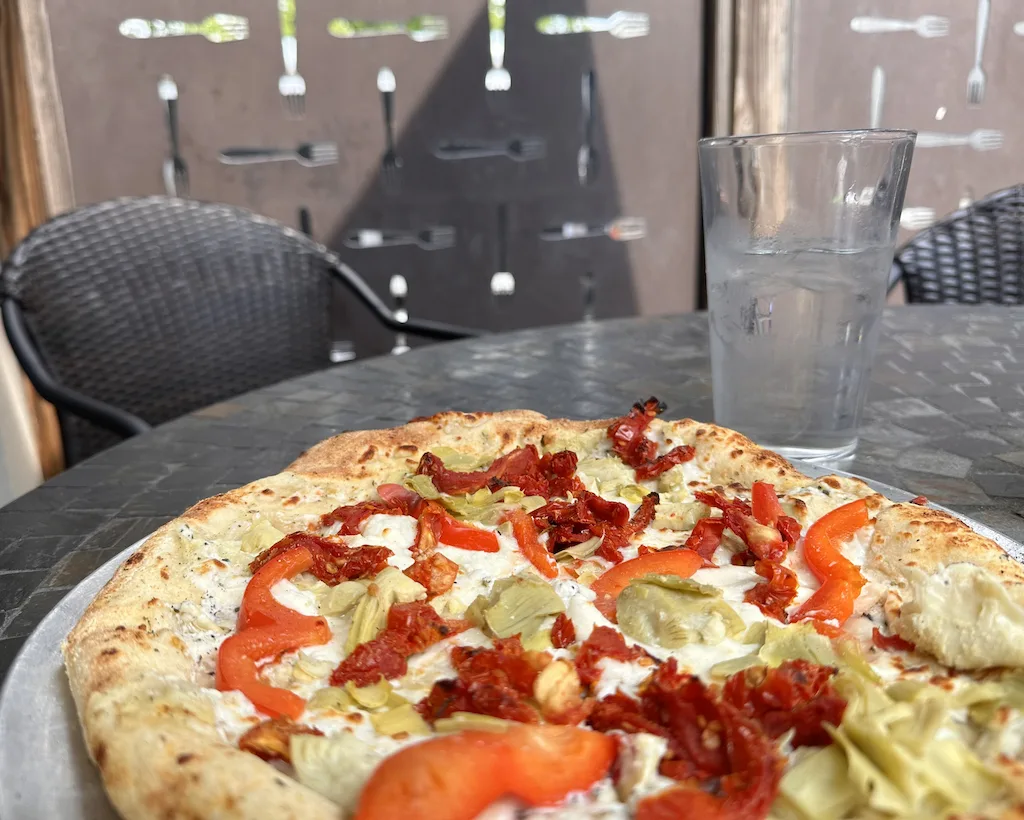 Lunch: Fork in the Alley – Fork in the Alley is a brick-oven pub and the first Certified Green Restaurant in Roanoke. From unique wood-fired pizzas and locally-sourced salads to some of the best burgers you'll ever eat, Fork in the Alley has been making waves on the Roanoke food scene since 2005. Also, it's an awesome place to dine outside.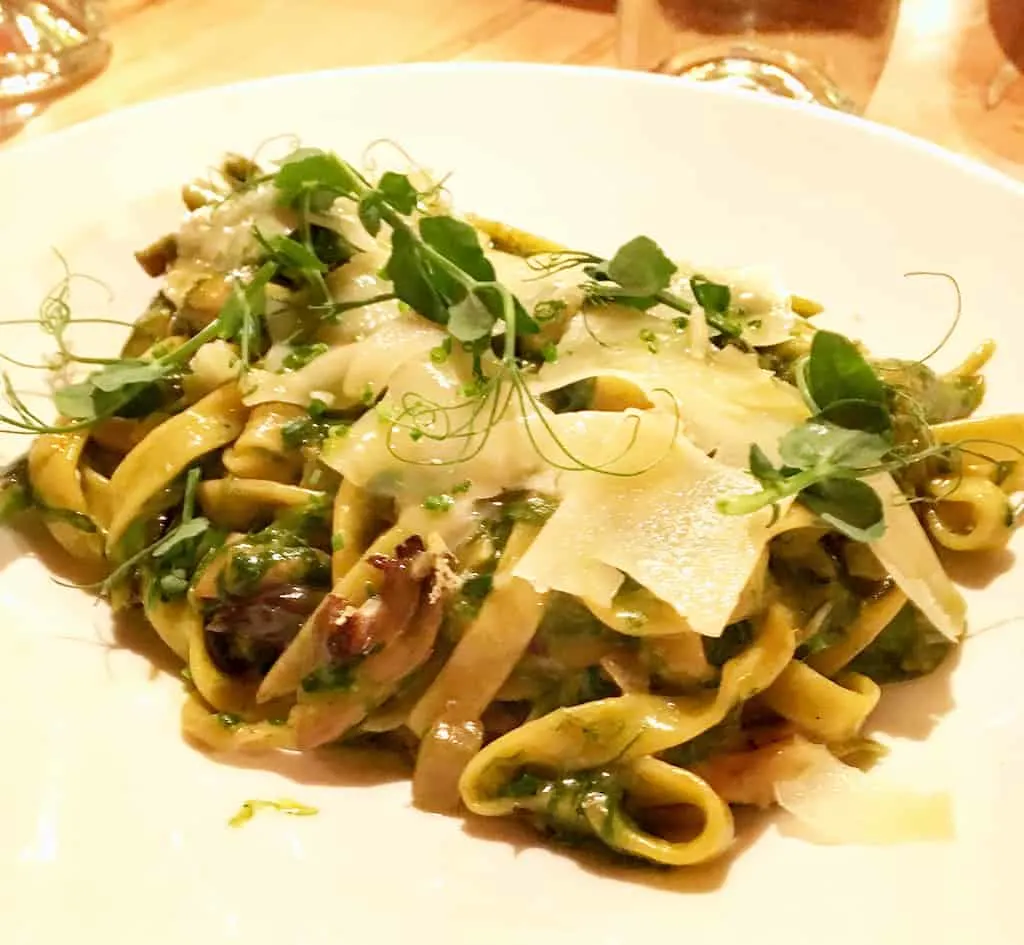 Dinner: Local Roots – I was very impressed with all the awesome food choices in Roanoke, but I think my most memorable meal was at Local Roots, a farm-to-table restaurant, where I indulged in fresh pasta made with foraged greens and wild mushrooms. The menu changes with the seasons, so I won't know what to recommend, but I can promise you that it will be delightful to the senses, made with love, and served with prompt friendliness. Local Roots is a true gem!
Where to Stay in Roanoke, Virginia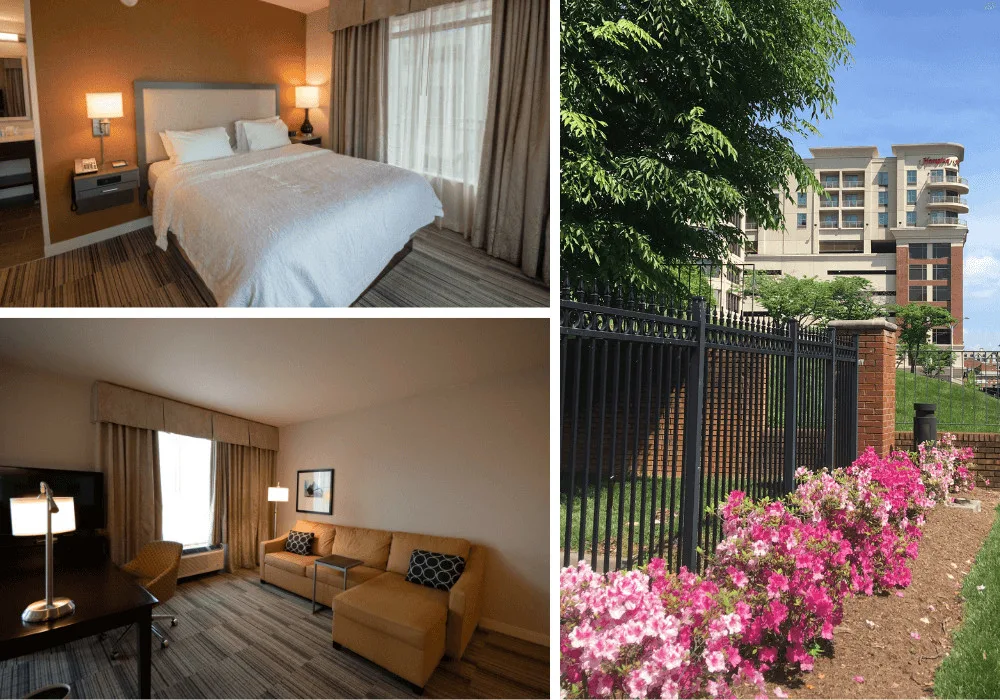 If I want to explore a town good and proper, I make sure I stay somewhere where I can get to where I need to go on foot, and there are several great hotels in Roanoke that allow you to do just that. Here are two of our favorite places to stay in Roanoke.
The Hampton Inn & Suites in downtown Roanoke is perfectly located for all kinds of walking adventures. It is located right next to Elmwood Park, the downtown farmers' market, and Olde Salem's Tasting Room, and only a short walk from everything downtown Roanoke has to offer.
The rooms, while not luxurious, are super comfortable, and include a small refrigerator, coffee maker, and microwave, plus a desk for being productive, access to free WiFi, and nice views of downtown, especially if you splurge on a balcony room.
Free breakfast includes yogurt, fresh fruit, and waffles, and if you do indulge in too much of Roanoke's awesome food offerings, there's a modern fitness center to help you ease the guilt.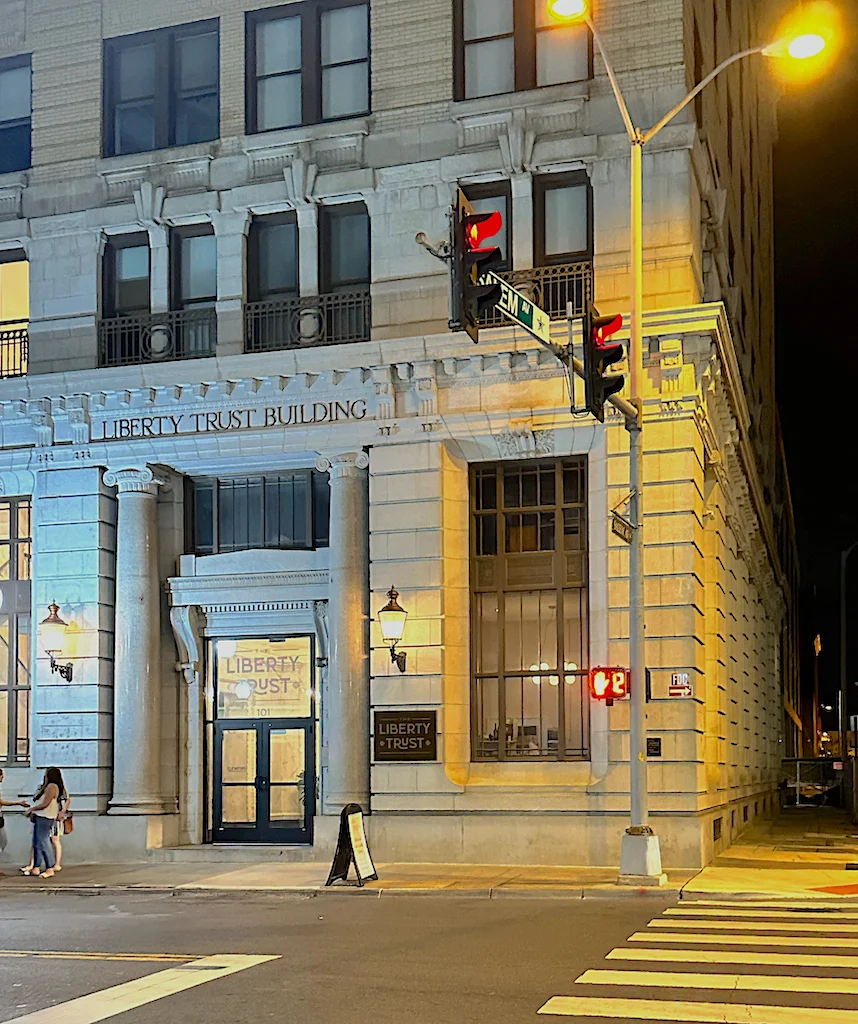 The Liberty Trust is one of Roanoke's most distinguished and historic hotels. Constructed in the early 20th Century as the First National Bank headquarters, this gorgeous building has been meticulously preserved, retaining grandiose details of its past, while taking on a luxurious new persona.
It's centrally located, beautifully furnished, and it's dog-friendly.
With 54 boutique guest rooms, upscale amenities, and sumptuous linens, a stay at the Liberty Trust makes for a memorable weekend in Roanoke.
What are your favorite things to do in Roanoke VA? Share your suggestions in the comments so we can check them out next time we visit!
---
Follow us on social media for more fun destination ideas!
Pin for Later?