Please check to make sure destinations are open to visitors before planning a trip and follow local guidelines. We earn a commission from affiliate links that may be included in this post.
If you're looking for an absolutely perfect combination, take the humble road trip and the unpretentious picnic and combine them for some outdoor magic. Road trips are definitely our favorite way to travel, but I have to admit that there are aspects of road trips that I don't always love — driving too fast on the interstate, a sore tush from sitting in the car too long, and the copious amounts of junk food that seem to find their way into our bodies.
And you know what? Road trip picnics are answer to many of my complaints. Picnics force you to get outside. To slow down. To relax. And to chow down on some seriously good eats. I'll be honest — every picnic date I've had with the hubs has been awesome and memorable, even when the food is mediocre.
So what are the ingredients for a perfect road trip picnic? Good food, obviously. Some basic picnic essentials for eating said food, and some extra touches to take your picnic to the next level. I consider myself a bit of an expert on picnics, and while the first one of the summer can be a little rough, by the middle of June, I've got my picnic groove on, and it is on point.
Let's talk about planning a picnic that is both delicious and easy, from the essential supplies and the best picnic food to the perfect picnic basket and a few extra delights. I promise I won't make it complicated, or expensive.
Where to Have Your Road Trip Picnic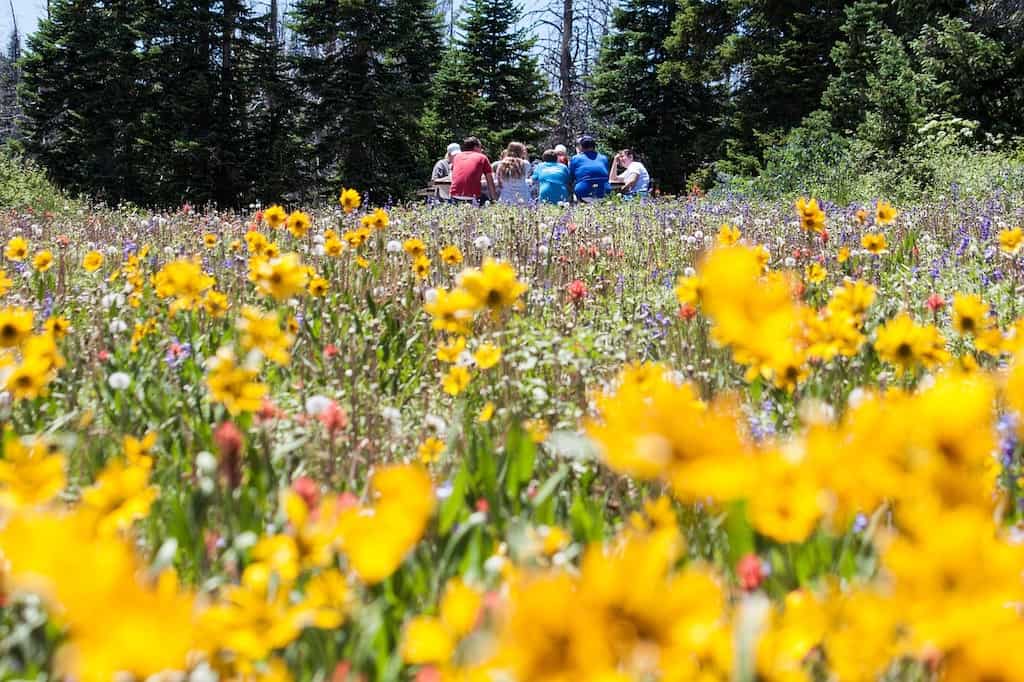 There are millions of places that are suitable for your picnic, and if you're on a road trip, simply check your map or your phone for parks or green spaces. We use the National Geographic Road Atlas: Adventure Edition because it's super easy to find parks, but your GPS will also work. Here are a few ideas for where to have your next picnic.
Picnic Essentials for Your Next Road Trip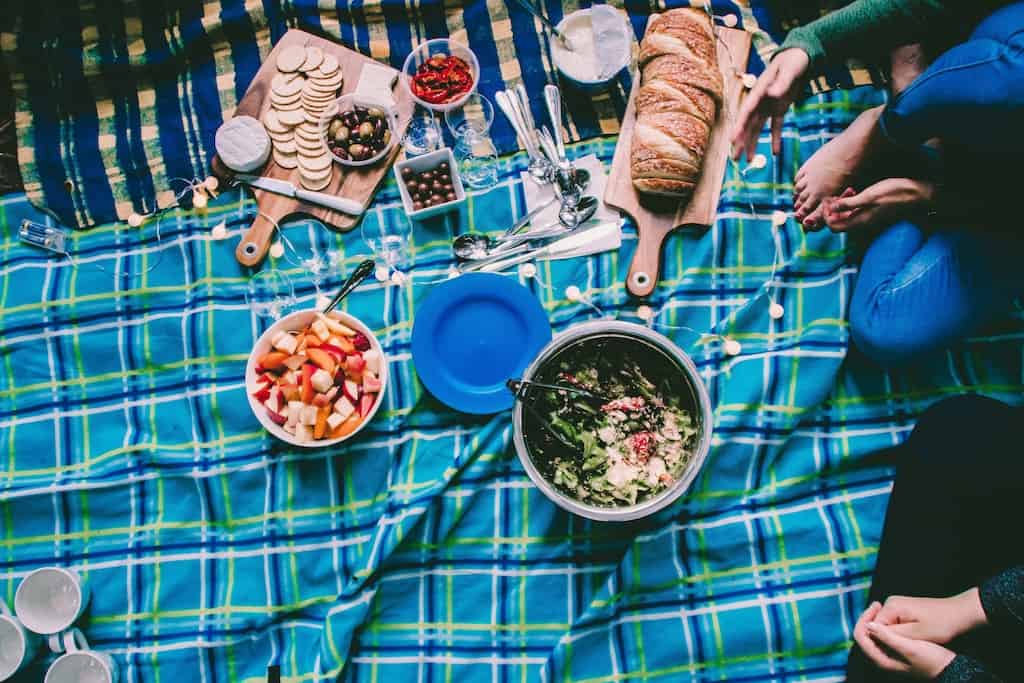 Once you have all of your picnic essentials, you will be able to whip up some food and head out for an impromptu outdoor meal whenever the mood strikes. When the weather is nice, keep your picnic supplies in an easy-to-reach spot so that you can grab them and go. Our picnic stuff lives in the mudroom during the summer, so that we never forget that eating outside is awesome. Here are some picnic essentials that we can't live without.
---
Planning a road trip? Check out these posts:
---
Little Extras to Make Your Picnic Special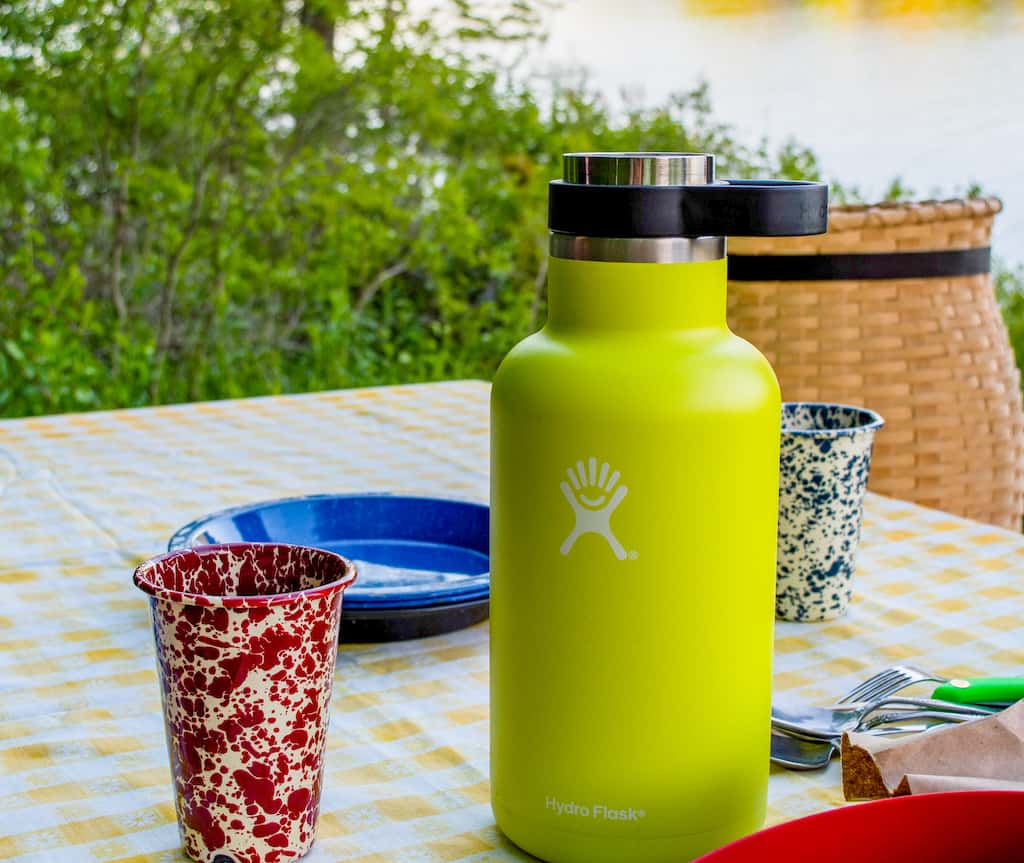 For those of you who want to take your picnic to the next level, this is the non-essential list. Stuff that you definitely don't need, but may not be able to resist.
Easy Food to Bring on a Picnic
I'm sorry to disappoint, but you won't find terribly fancy picnic recipes here. When planning a picnic, we usually opt for fast over fancy, but easy food can still be delicious! Here are some of our favorite foods for outdoor eating, including the best picnic finger food, and some easy picnic desserts that will make everyone happy.
Drinks for Your Road Trip Picnic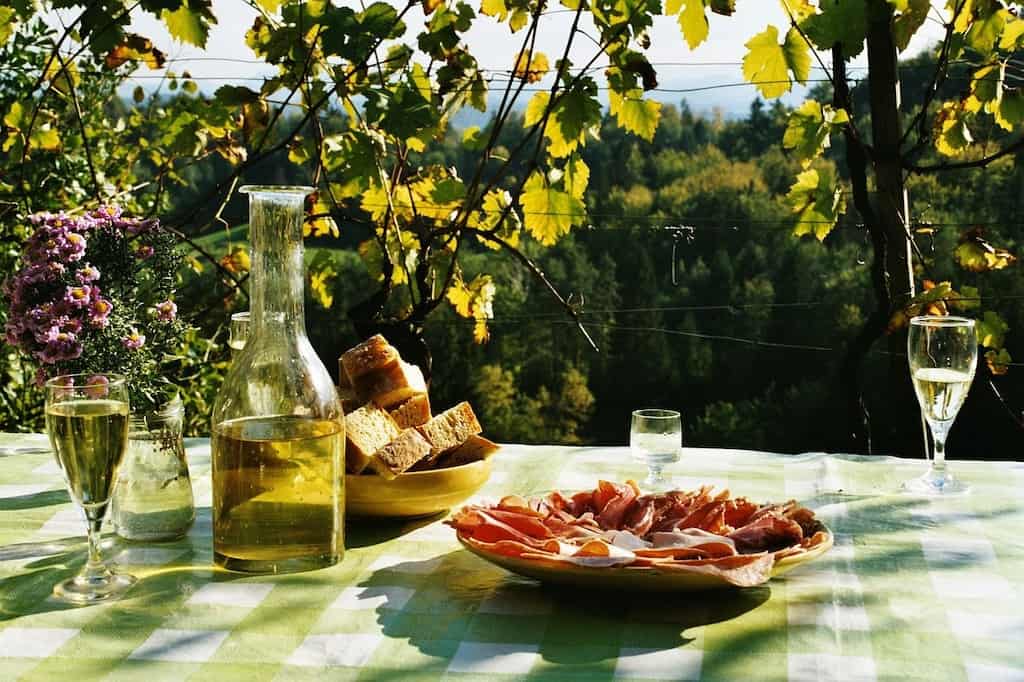 Yes, you can bring some bottles of water – that's usually what we do, but occasionally we make up a batch of lemonade or hibiscus ice tea and pour it into an insulated growler for a cold, refreshing drink. If the weather is on the cool side, we go a whole different route, with decadent drinks that warm even the coldest day. Our current favorite is peppermint hot chocolate. Sometimes we pack a nice bottle of wine or a couple of our favorite beers as well.
Easy Picnic Finger Food
Finger food makes up the bulk of our road trip picnics, many because they are so easy to prepare and pack. Here are some of our essential picnic finger foods that take only minutes to go from kitchen to picnic basket.
Cold Picnic Salads for Road Trips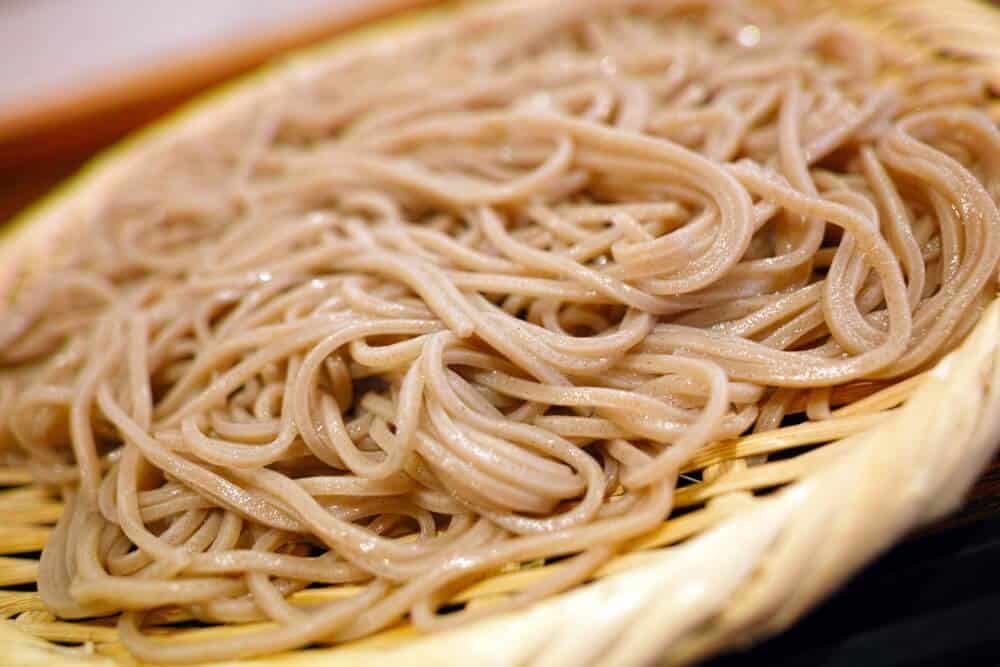 Salads are a less common affair on our picnics, but when it's high summer, there's nothing easier to throw together. Here are a few of our favorites.
Easy Picnic Desserts
I'll be honest, we usually bring one of three things for our picnic desserts — dark chocolate, marshmallows for roasting, or Fig Newtons. Boring, aren't we? I do, however, have three favorite cookie recipes, and when I'm on my baking game, which is rare, these are the cookies that I make:
The most important ingredient for planning a picnic that is fun, easy, and memorable is not the food. It is you! Don't worry about making it perfect, just be the catalyst to getting your family or your friends out there enjoying the outdoors and each other over some tasty picnic food. I don't think we've ever regretting an outdoor meal, whether it's in a beautiful spot or a roadside rest area.
What are your favorite foods to bring on a picnic? Drop us a comment and let us know.
Pin for Later?
Our Favorite Resources for Road Trips and Outdoor Adventures

These are the resources we use for planning road trips, saving money while traveling, and shopping for outdoor gear.

Car Rentals: While we use our own car most often for road trips, we also enjoy flying into major airports and then renting a car for more regional road trips. We use Kayak to compare prices and find deals from dozens of car rental agencies at once.

Flights: We use Kayak or Skyscanner to search out flight deals. Money-saving tip: If you find yourself using the same airline over and over again (we are huge Southwest fans), consider joining their loyalty program and getting an airline credit card. With our Southwest Rewards Visa, we earn a few free flights each year.

Hotels: When it comes to lodging, we seek out small boutique hotels or quirky roadside motels. First, we search for hotels on TripAdvisor so we can read reviews from other travelers. Then, we use Booking.com to make reservations (they have the best prices, plus a flexible cancelation policy).

Camping: Camping is one of our favorite things to do on long road trips. It allows us to explore the outdoors, cook our own food, and save money. We use They Dyrt Pro to find campsites and read reviews before booking on Recreation.gov or state park websites.

Glamping and Vacation Rentals: For weekend getaways and shorter vacations, we love glamping (check out our glamping resource guide). We book glamping properties through Tentrr, Hipcamp, and Airbnb. For cabins and vacation rentals, we like to use VRBO (they have fewer fees and a better cancelation policy than Airbnb).

Guides and Maps: If we are visiting a new region, we usually invest in a Moon Travel Guide for the area. We pass them on to friends and family after our trip. If we are planning on hiking, we also purchase a Falcon guide in the Best Easy Day Hikes series.

Outdoor Gear: We are REI Co-Op members. It cost us $20 for a lifetime membership, but we get a yearly dividend based on our purchases, plus great deals and coupons throughout the year. REI also has a great return policy.

Check out our complete guide for planning a road trip on a budget