Please don't travel until it's safe to do so! Our travel posts are great for making future plans or dreaming about your next escape. Also, please note that this post may contain affiliate links from which we earn a small commission at no extra cost to you.
Ya know what makes everything better in the backcountry when it's freezing cold? A sweet, hot drink and a snowball fight. Here in Vermont, we have six months of winter (at least for now), and hibernation is out of the question. We're always on the lookout for ways to make winter camping, hiking, snowshoeing, and skiing a bit more fun. We've got a pretty good collection of hot drink recipes for winter camping, so I thought I'd share some of our favorites with you.
It all started when we read the Swallows and Amazons series out loud to our kids when they were younger. Have you read them? They're really fun adventure stories featuring a bunch of kids who are always exploring without their parents. One thing that I love is the kids always bring a Primus stove, a kettle, and tea with them on their adventures. Sometimes they even have fresh milk, bread, and fat sandwiches.
Tea time in the backwoods is a regular occurrence in the books, and it's inspired me to pack something hot and delicious in my bag of tricks before setting out on a winter adventure. At the very least, I always try and remember a thermos of hot chocolate. Here are some of our favorite hot drinks for winter hiking, camping, and exploring.
Hot Camping Drinks for Your Next Adventure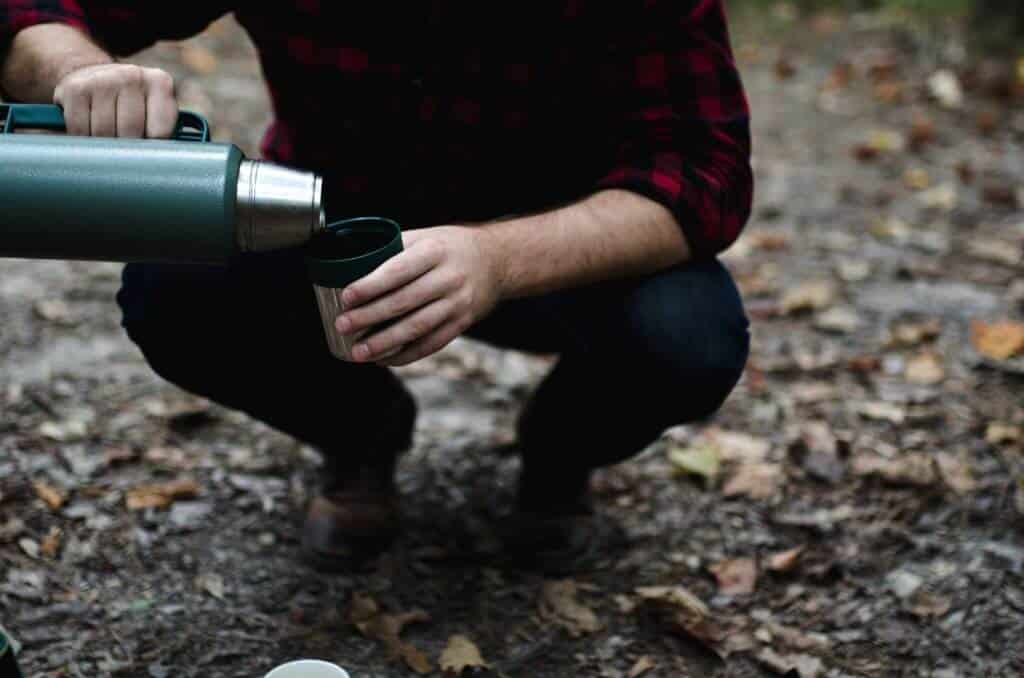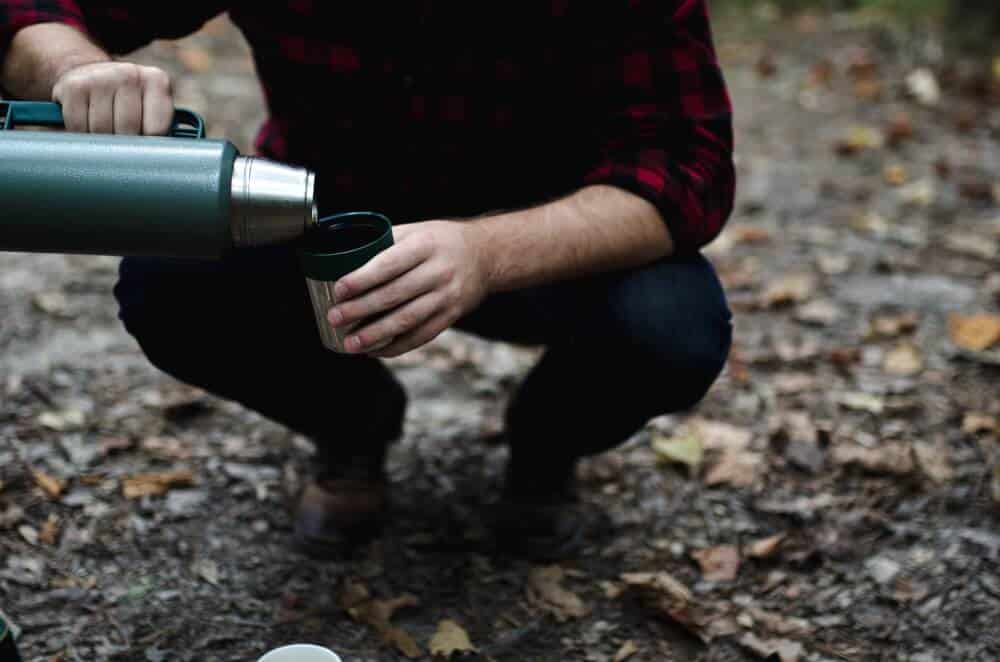 Even when we camp in the summer, there's always the chance of a brisk morning, and nothing pulls me out of bed faster than the thought of a piping hot drink to go with my view. In the winter, hot drinks are a must or my kids will stay in their sleeping bags all day long. Here are our favorite hot drinks for winter adventures.
Hot Drinks for Mornings at Camp
Whether you want to pop out of bed for sunrise or enjoy a leisurely morning around the campfire, you need a special pick-me-up to help jumpstart your day. These hot drinks are so easy to make, you can whip them up while your eyes are still shut!
Camping Coffee: Easy Mocha Lattes
I'm one of those people who can't give up coffee when camping. I usually make it with freshly-ground coffee beans using the pour-over method, but if we're backpacking or trying to lighten our load, I opt for this super easy mocha latte mix. It's just what I need to get going on those cold camp mornings. My teens love these as well.
Mix at home:
2 cups instant dry milk powder
1 cup sugar
1 cup cocoa powder
½ cup instant coffee or espresso granules
At camp:
Add 2 – 4 tablespoons mix to a mug with boiling water. Enjoy with a morning walk.
Camping Tea: Spiced Chai Lattes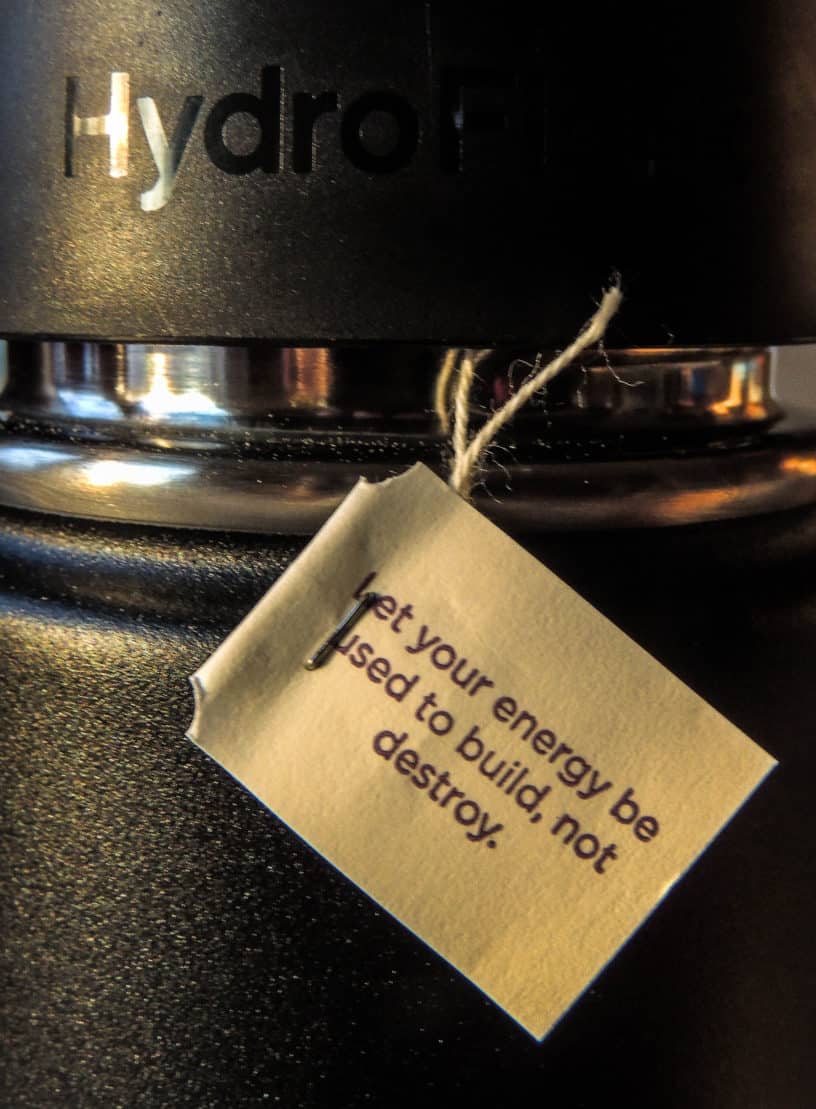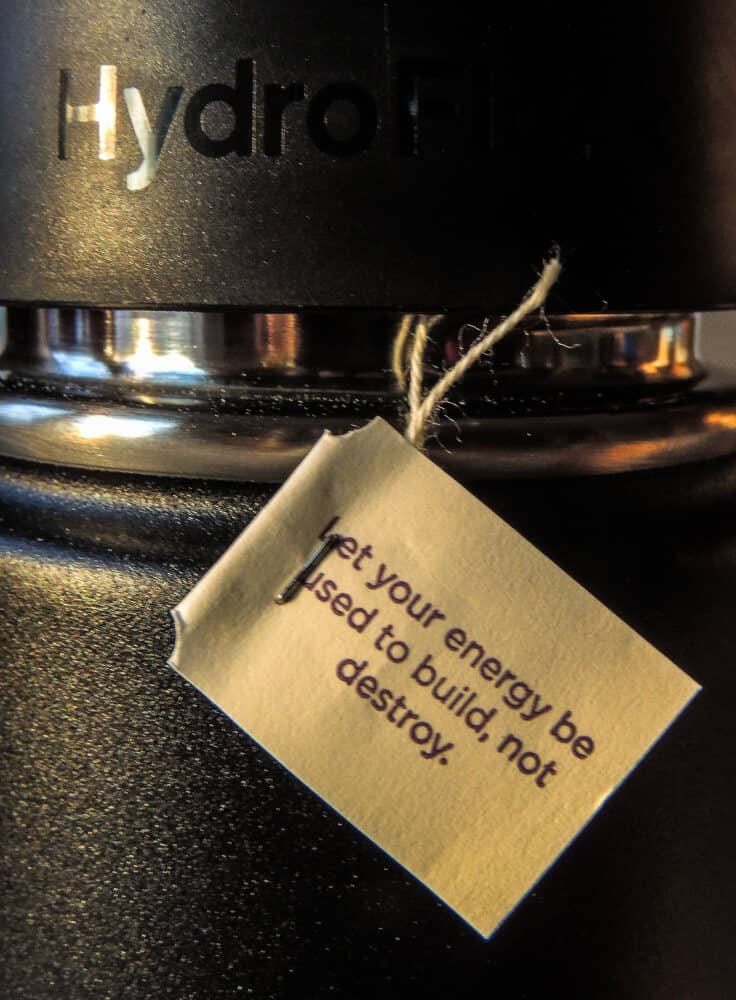 This te is perfectly spiced and quite sweet. Feel free to cut down on the sugar if it's too sweet to your liking. When we're pressed for time, we buy Oregon Chai powdered mix to bring camping, but if we want a real treat we mix our own camping Chai at home.
Mix at home:
2 cups instant dry milk powder
¼ cup powdered sugar
1 cup white sugar
2 teaspoons cinnamon
1 ½ teaspoons ginger
1 teaspoon nutmeg
1 teaspoon ground cloves
½ teaspoon ground cardamom
To avoid sediment in your finished tea, grind all the ingredients to a very fine powder in a food processor. Pack some black tea bags to use when you get to camp.
At camp:
Add 2 tablespoons of your chai mix, a tea bag, and a cup of boiling water to your favorite camping mug. If you've got your spice kit with you, add a tiny bit of vanilla.
Lemon Ginger Tea for Camping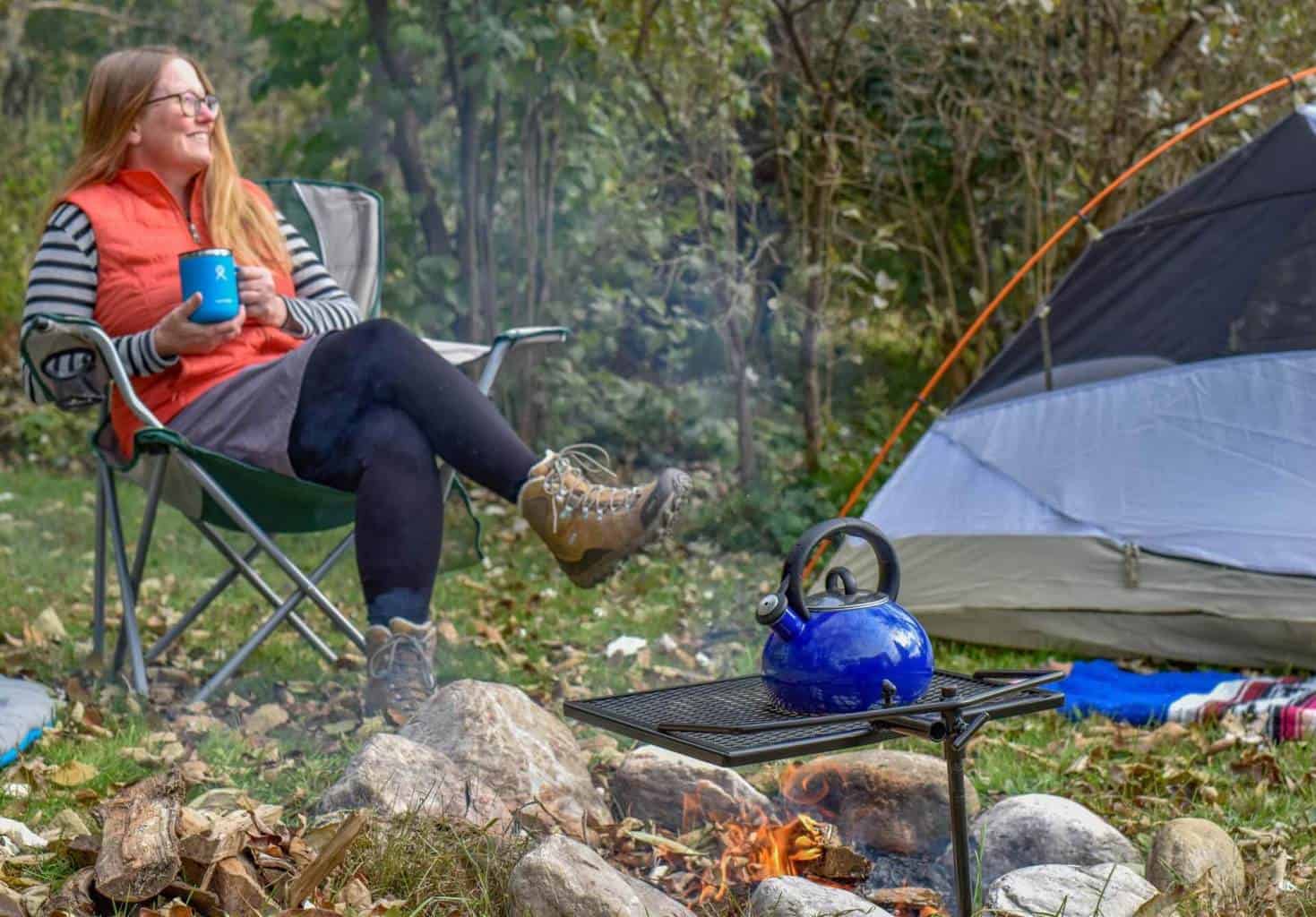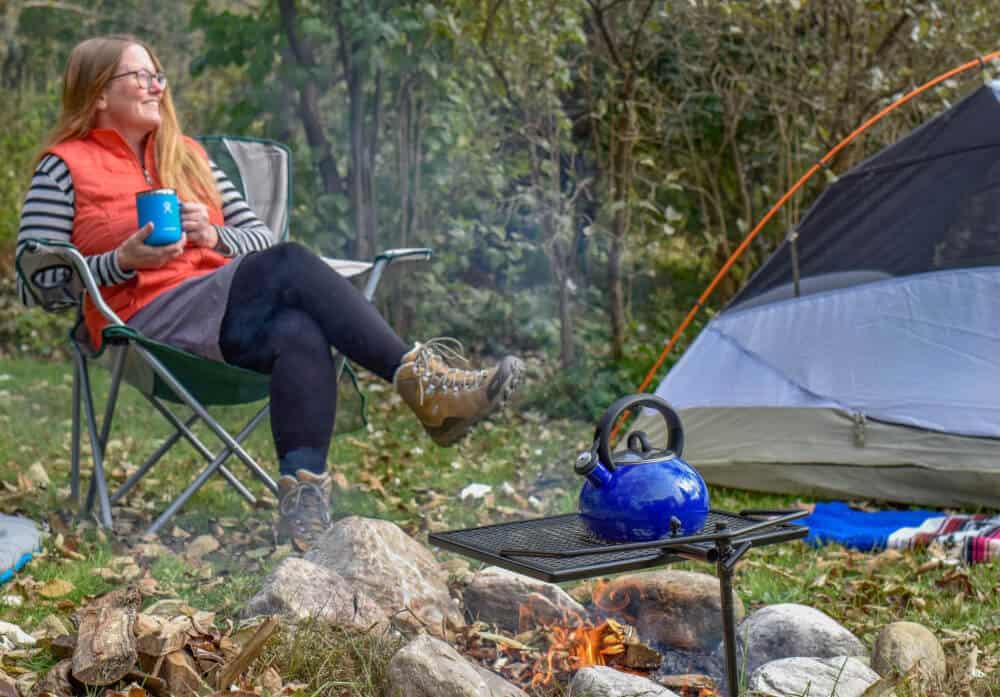 This lemon-ginger tea is great when you need a boost but don't want the caffeine. It's also awesome if you've got a cold.
At camp:
Steep 1 lemon zinger tea bag in a mug of hot water
Take out tea bag, and add ½ teaspoon powdered ginger
Add a bit of maple sugar, honey, or sugar to taste
Hot Campfire Drinks for Kids and Adults
Hot drinks and campfires go together perfectly, especially in cold weather. If you've got the fire lit, you need these winter warmers! The following hot drinks are suitable for kids and can easily be tailord to adults who want a hot alcoholic drink to go with their campfire.
Peppermint Hot Chocolate
Hot cocoa is a camping staple in our family. Kids love to dip their roasted marshmallows in it, and it's such a classic winter warmer. A few caveats though — hot cocoa may keep some kids up well past bed time – all that sugar isn't the best for sound sleeping. Also, it can be a pain in the butt to clean hot chocolate mugs when camping. Be sure to add hot water to the empty mugs as soon as you're finished drinking for the best results. Whatever you do, don't leave the empty mugs until morning – what a mess!
First, a basic hot chocolate mix for camping, hiking, and backpacking –
For fewer lumps, use a flour sifter to sift:
2 cups powdered sugar
1 cup unsweetened cocoa powder
1/2 teaspoon salt
After sifting, add 2 cups powdered milk. 2 – 3 tablespoons of mix will make one cup of cocoa.
To make peppermint hot chocoalate while camping, steep a peppermint tea bag in a cup of boiling water for five minutes. Remove the tea bag and add the hot cocoa mix. If you want a little extra kick, add a shot of peppermint schnapps to taste. If you want to get really fancy, try the Chocolate Mint Hot Toddy recipe from 50 Campfires. It's seriously delicious! Enjoy these with your favorite ghost story and roasted marshmallows.
Mulled Spiced Cider for Camping
Hot mulled cider is one of my favorite things in all the world. If you're car camping, just pop gallon of sweet cider into your cooler for an easy after-dinner nightcap. If you're backpacking, you're going to want to buy powdered apple cider. It may not taste exactly like farm-fresh cider, but it's pretty good, especially after you've spent the day adventuring.
At home:
Pack apple pie or pumpkin pie spice into your homemade camping spice kit, along with your apple cider.
At camp:
If you've got the real deal, pour it into a saucepan and mix it with a few teaspoons of apple pie or pumpkin pie spice. Let it sit on the back of your campfire until you're ready to drink it. If you're of age, try your spiced hot cider with a wee bit of bourbon. Yum!
Nutella S'mores Hot Chocolate for Camping Decadence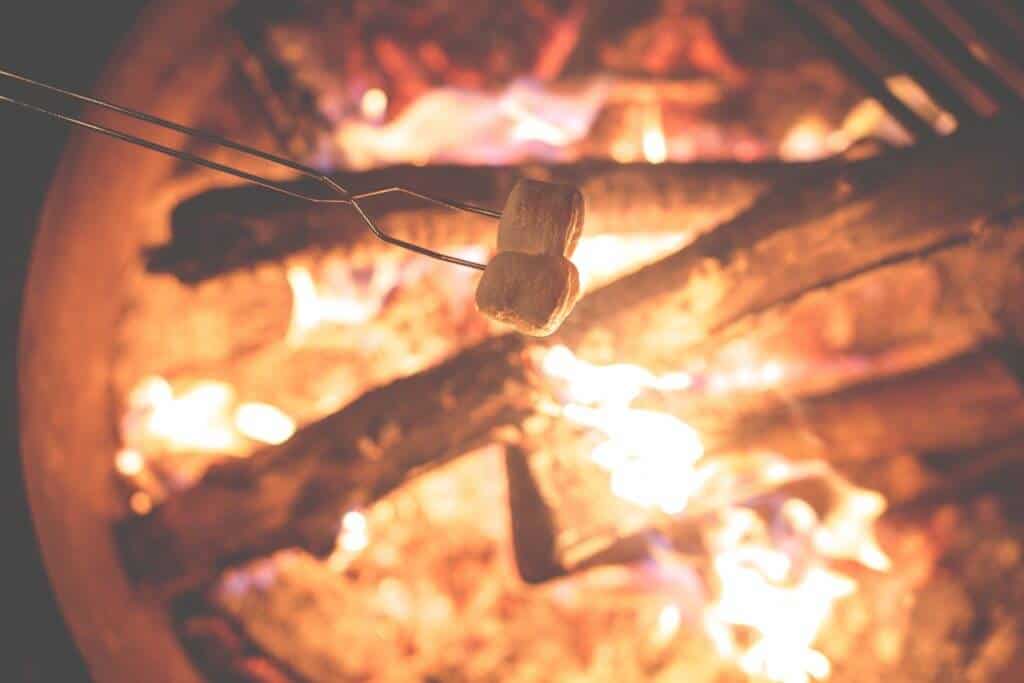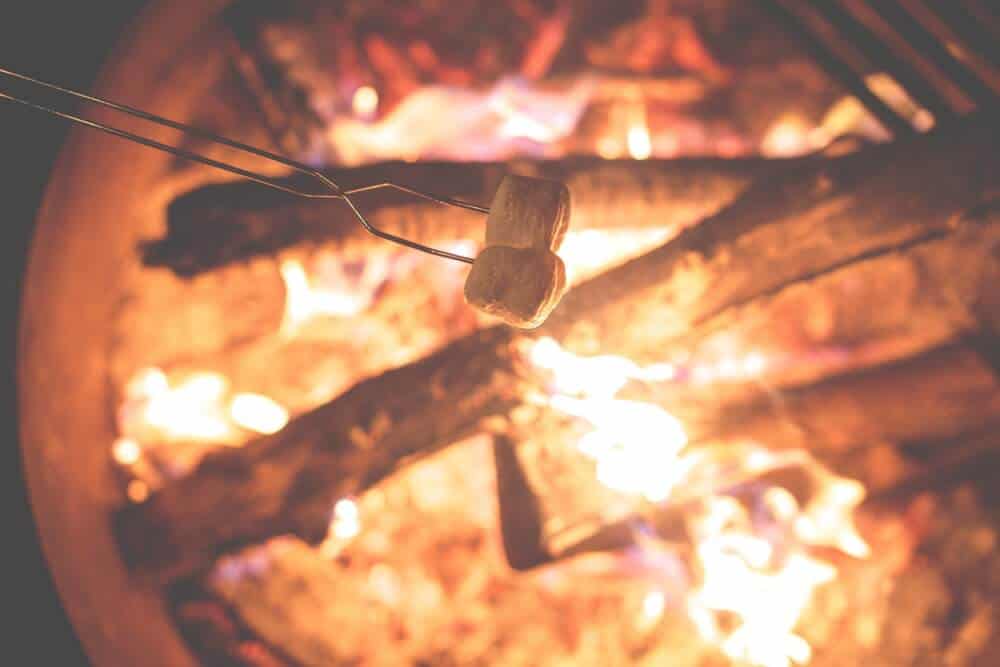 Here's a seriously rich dessert/drink for those special camping celebrations:
At home:
Prepare basic hot chocolate mix (recipe above). Pack Nutella, marshmallows, and Bailey's Irish Cream for the adults.
At camp:
Boil water (1 cup per person) over your campfire and add a couple of dollops (2 tablespoons per person) of Nutella to the pot. Stir to dissolve. When the Nutella is mixed in, remove from heat, and stir in 2 tablespoons of hot chocolate mix per person, and a shot of Bailey's (for the adults). Top it all off with a roasted marshmallow.
Ready to get out there and brave the winter 'round a raging fire? Bring along our hot drink recipes for winter camping and you'll never want to come home! Do you have any favorite hot drink recipes for winter camping? Please share them with our readers in the comments below!
---
Want more camping inspiration? Check out these posts!
---
If you're on Pinterest, we'd love for you to share this post!