So, you're planning a monumental road trip, and you'd love nothing more than to bring along your favorite canine companion to share in your adventures.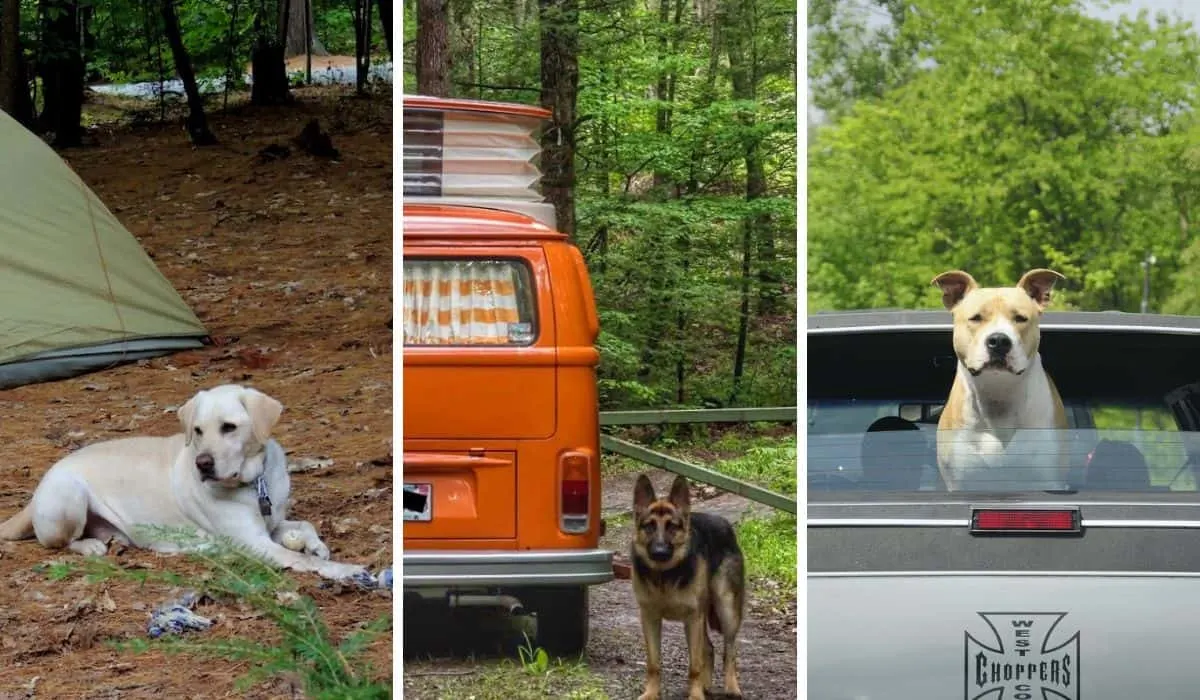 Should you do it? Will your dog cause problems, make your life miserable, and suffer from incredible boredom sitting in the car day after day?
Whether or not you should road trip with dogs depends totally on you, your dogs, and your lifestyle, but I can promise you that fabulous, inspiring road trips have been achieved with adventurous dogs since the invention of the automobile.
While I won't be the one to tell you that a road trip with dogs is easy, I will absolutely advocate for traveling with dogs in the right circumstances. We have taken numerous road trips with our dogs over the years and currently travel with our two amazing black labs, Flynn and Malinda. They love riding in the car, exploring new places, and checking out the best restaurant patios. Kind of like us!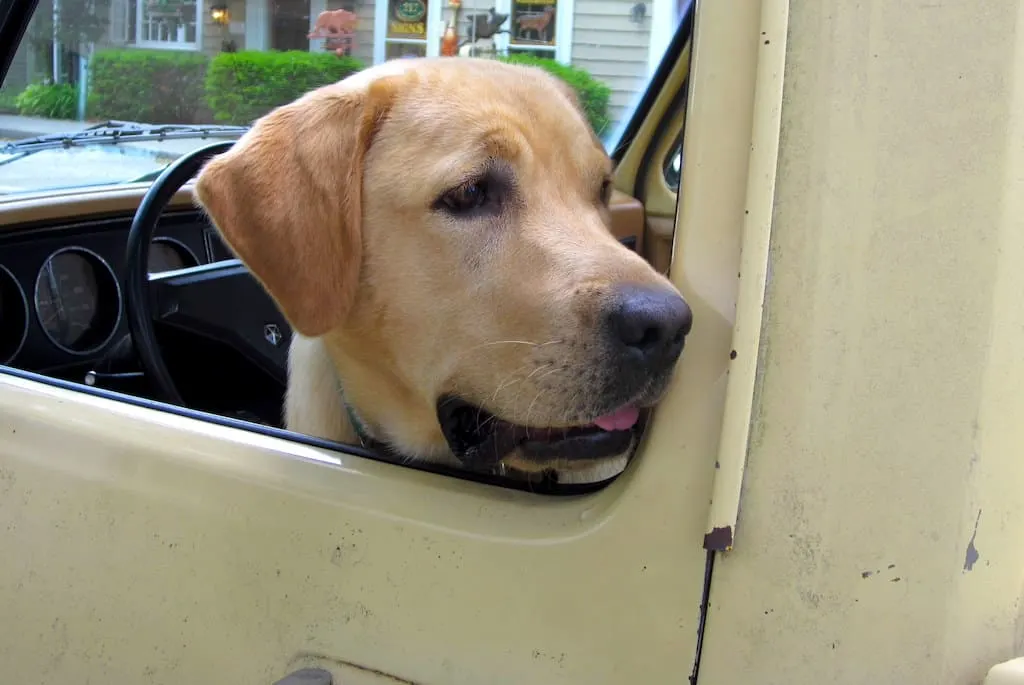 For the most part, dogs love traveling, and there's no doubt that your pup cherishes time with you above everything else, so let's try to make it work.
First, let's decide if a road trip with dogs is right for you and your favorite companion.
You Should Absolutely Take a Road Trip With Your Dog if…
You have room in your car, RV, or camper

.

Your dog enjoys traveling and doesn't get car sick.

Your pup is up-to-date on vaccinations.

Your dog responds to basic commands and is socialized to people and other dogs.

You are passionate about an active lifestyle.

You are willing to do some research in order to find lodging and restaurants that will accommodate your dog.

You are willing to skip over attractions and destinations that aren't dog-friendly.

You are able to make arrangements so that your dog does not have to sit in a hot car while you shop, eat, or explore.

You're planning on staying at campgrounds, and doing a lot of hiking, swimming, and other activities that are just more fun with dogs.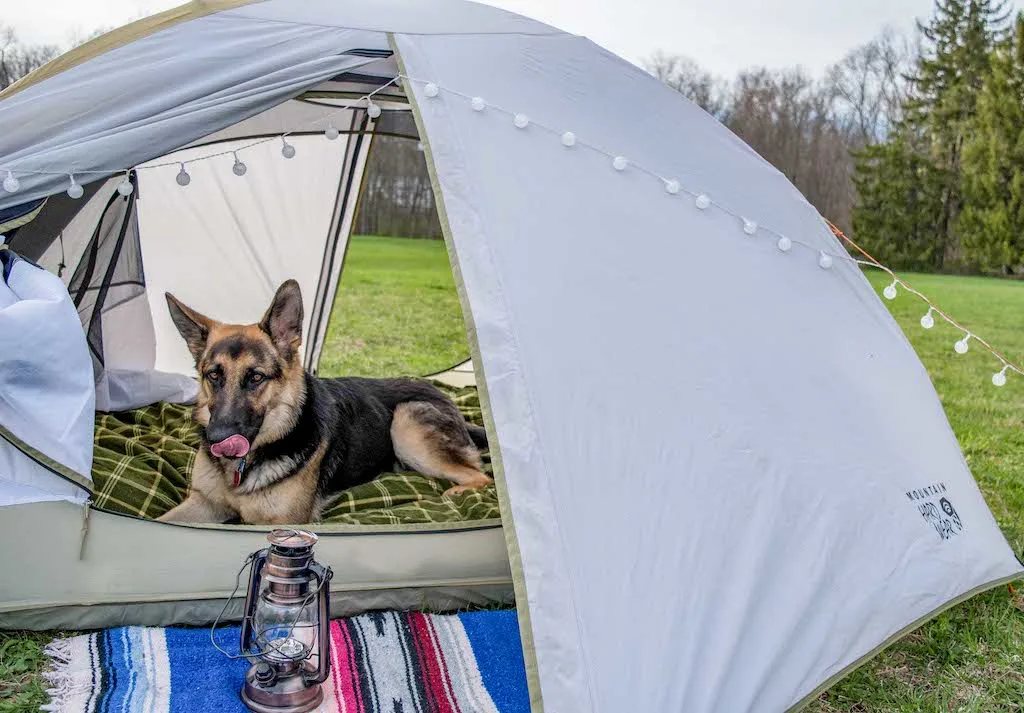 You Should Think Very Carefully About a Road Trip with Dogs if…
Your dog won't have much room in your car, RV, or camper.

You don't think you'll have time to give your dog the exercise and attention he needs.

Your dog doesn't respond to or follow basic commands.

You plan to spend a lot of time in big cities, national parks, or other destinations that aren't dog-friendly.

Your dog gets car sick.

Your dog loves being at home and you have someone who is willing to care for him.
You Should Definitely Not Travel with Your Dog if…
Your dog is aggressive with people or other dogs.

Your dog is not trained and hasn't been socialized.

Your dog suffers from anxiety or another illness that would make traveling painful for both of you.
Every dog is different, and it's important to think carefully about logistics before planning a road trip with dogs. If your dog is up for the adventure, and you're willing to make plan your trip around your dog's needs, I say go for it!
If the thought of adjusting every aspect of your trip around your dog makes you cringe, you may want to reconsider, but as far as I'm concerned, most road trips are simply better with dogs!
In order to plan a successful road trip with dogs, it's important to take your pup's needs into consideration from the very beginning. We have had the best luck road-tripping with dogs on vacations that focus on outdoor activities, at least in part.
Outdoor vacations work for us because our whole family prefers being outside. That's not to say that you can't plan for other indoor-based activities while road tripping with your dog, it will just take a little more work.
Here are some planning tips that will help you plan for a fabulous dog-friendly road trip.
Where to Stay with Your Dog on Your Road Trip
The biggest piece to the road-tripping puzzle, whether you travel with dogs or not, is deciding where to stay.
If you're road-tripping in the USA, you will be happy to know that hotels and other accommodations are becoming more and more dog-friendly. There are even hotel chains where pets always stay free.
Where you choose to spend the night with your dog on your road trip will depend a lot on the level of comfort you want and the price you're willing to pay, but here are some great ideas for lodging with pets while traveling.
Camp with Your Dog Inside Your RV or Camper at a Campground
If this is your situation, you're in good shape. Your dog can have free run of the camper, can be left alone, provided that it's not too hot, and will be able to frolic in the great outdoors with you by his side. Taking an RV or camper on a road trip with your dog is a win-win for everyone involved, and will probably create the least hassle too.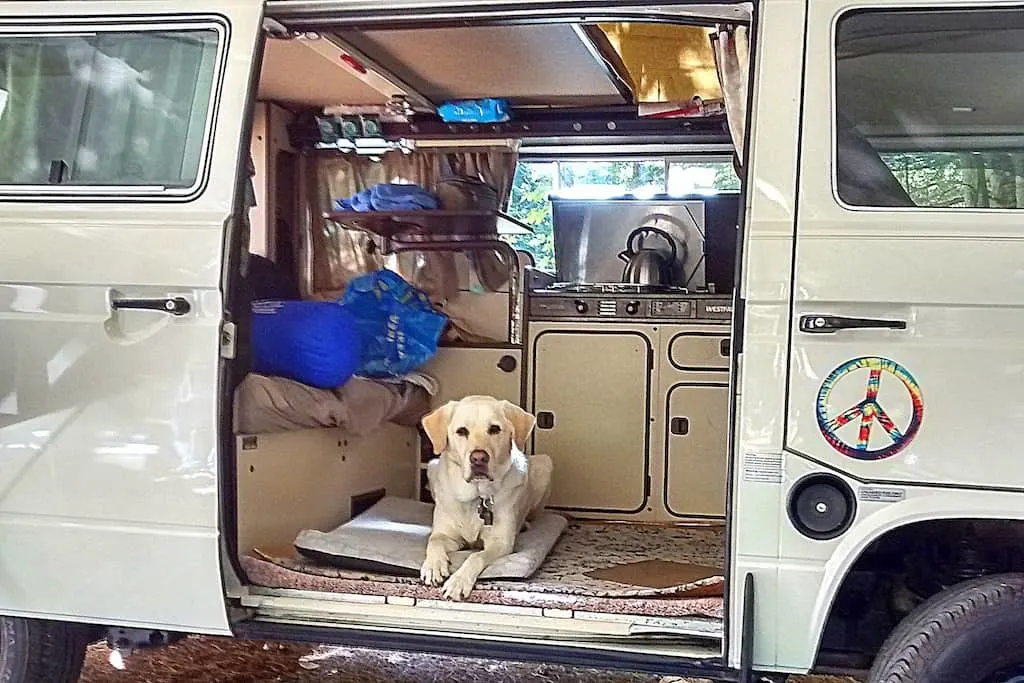 Camp with Your dog Inside a Tent at a Campground
Tent camping while on a road trip is an inexpensive way to see the country, and it's probably our favorite way to road trip with dogs. We prefer car travel to RVs, and we often travel on a budget.
When tent camping, both dogs and people get plenty of exercise which makes long days on the road much more tolerable. There are, however, a few downsides to tent camping with dogs.
Have you ever slept in a tent with a wet dog? I promise you, this won't be high on your list of favorite activities!
The other thing to know is that most campgrounds don't allow you to leave your dog unattended, which means, for better or worse, your furry friend will be by your side on each and every excursion you take. Still, tent camping is our favorite way to stretch a dollar while road tripping, whether we're traveling with dogs or not.
Camping may not come naturally to your dog, so I recommend doing some trial runs close to home before setting out on a camping road trip with your dog.
---
Also Read: The Complete Guide to Camping with Dogs
---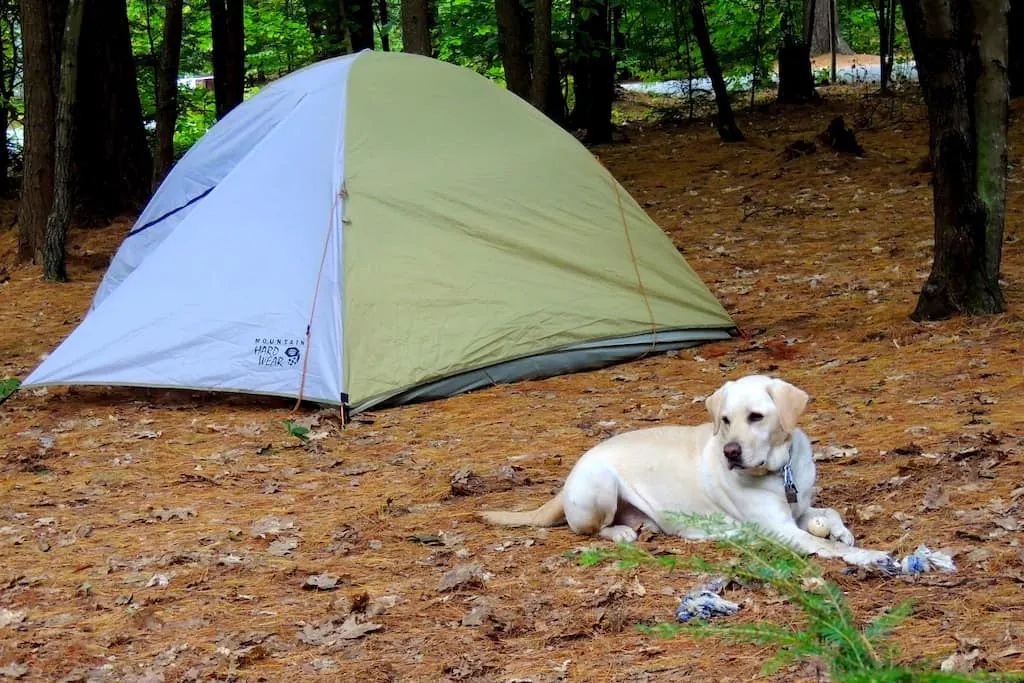 Stay with Your Dog in a Cabin at a Campground
Cabin-camping with dogs is an option well worth exploring, especially if tent camping seems a bit overwhelming. Many park cabins don't permit dogs, but over the past few years, it's been easier to find dog-friendly spots. Be sure to do your research ahead of time, and you may find some great options for you and your pooch.
Stay with Your Dog in a Dog-Friendly Hotel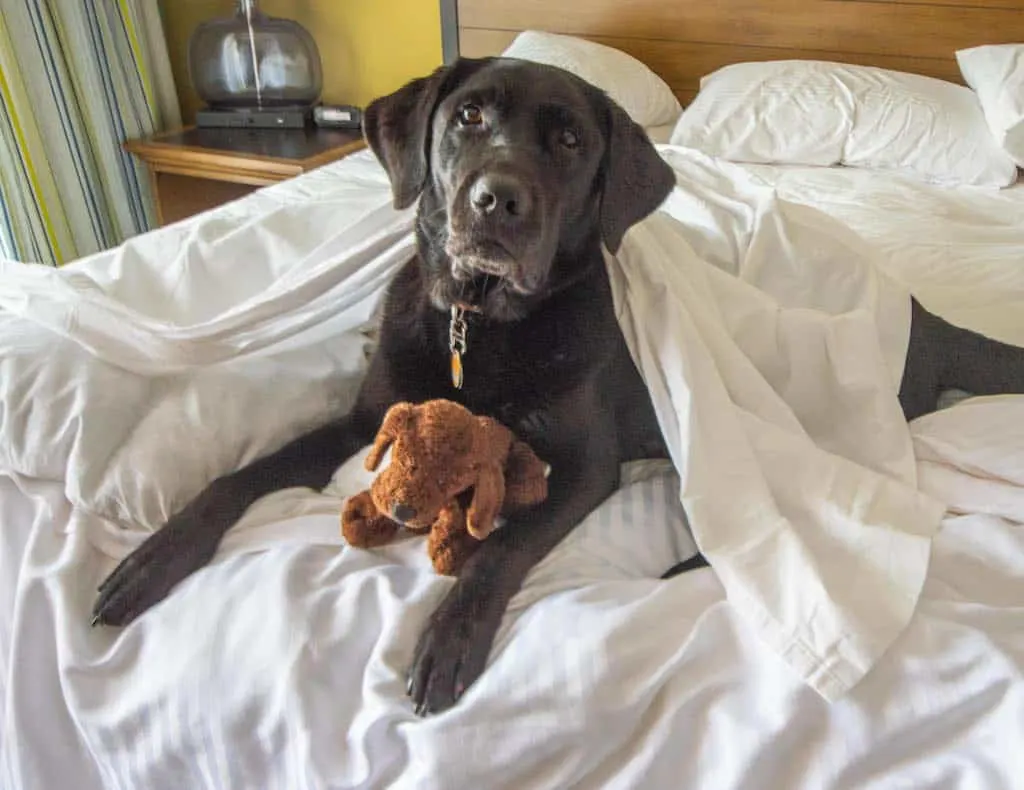 If you're just passing through, any hotel or motel that allows dogs will serve its purpose, but some places go above and beyond, making your dog feel like the family member that he is. Bringfido.com helps you search for dog-friendly lodging, and it's available as a mobile app so you can find hotels on the fly.
Our favorite dog-friendly hotel chain is Kimpton, where dogs always stay free, and there are no size or breed restrictions. Kimpton Hotels go above and beyond to make you and your dogs feel welcome. 100% worth paying a little extra!
When staying with dogs in a hotel, we always bring a crate and we always ask for a room on the ground floor so we can get in and outs easily.
Stay with Your Dog in a Vacation Rental
There are some real benefits to staying in vacation rentals (like Airbnb or VRBO) when traveling with dogs, especially if you plan to spend more than a single night in the places you visit.
We love having a kitchen to cook our meals, and being able to occasionally leave our dogs behind so that we can go to museums, shopping, etc.
Dog-friendly vacation rentals make traveling a little bit easier, but the cost is often higher than staying in a hotel. Bonus: staying in a vacation rental with your puppy is also a great learning opportunity that can help pups grow into confident, well-mannered dogs.
What to Pack for Your Road Trip with Dogs
Planning and packing for your dog-friendly road trip is part of the fun (at least for me it is). Here's everything you need to keep your dog happy and healthy on the road.
Dog food – Ask your dog, and he'll tell you that his food is the most important thing for you to pack. If you're taking your dog on a long trip, you may also want to buy a special dog kibble carrier, which will keep odors down and help you save room on your road trip.

Vaccination information

– Many hotels and campgrounds require that you provide them with your dog's most up-to-date vaccination records. Don't leave home without them. You don't need a hard copy, just take a photo of the records and keep them on your phone.



Dog first aid kit – Many first-aid items for your family can also be used for your dog, or you can buy a first-aid kit made especially for dogs. Be sure to include an allergy medication like Benadryl for bites and stings, some waterproof tape like Vet Wrap, and a veterinary prescribed painkiller like Rimadyl (for aches and pains) or Tramadol (for more serious conditions).

Flea, tick, and heartworm prevention – No matter where you travel, there's a good chance you'll run into biting insects, and ticks that carry Lyme disease are now found in 49 states. Whatever method you use for prevention, be sure to pack it when you road trip with your dog.

A travel bed – If you have room in your vehicle, your dog's regular bed from home will be just fine. If you're short on space, check out this awesome dog travel bed from ChuckIt!, which comes with its own stuff sack. This bed is one of our best purchases. It's cheap, water-resistant, and washable, and your dog will feel more comfortable knowing he has is own space when you stop for the night.

Leashes – A regular six-foot leash is great for walking around town, but for hiking and camping, you might want a 20-footer, which will allow your dog more freedom. Our all-time favorite leashes are made of Biothane, making them totally waterproof, smell-proof, and washable. They are truly awesome for adventurous dogs.

Treat pouch – Treats are great tools for positive reinforcement training, especially if you are working in a new environment. When traveling with our dogs, we never leave home without our Doggone Good Treat Pouch. It took us years to find the perfect pouch, and this is it. It's really durable and roomy, and magnets keep it closed for easy access.

Bones and toys – Bones are great for chewing in the car, and balls and toys can be useful when you reach your destination. What you buy will depend on what your dog enjoys, but our labs never outgrow their Nylabones and Benebones.

Food and water bowls – They don't take up much space, but if every square inch counts, check out the Kurgo collapsible travel bowl. It's totally packable and perfect for hiking and canoe trips too.

Poop bags.

For obvious reasons.
Tips for Car Travel with Dogs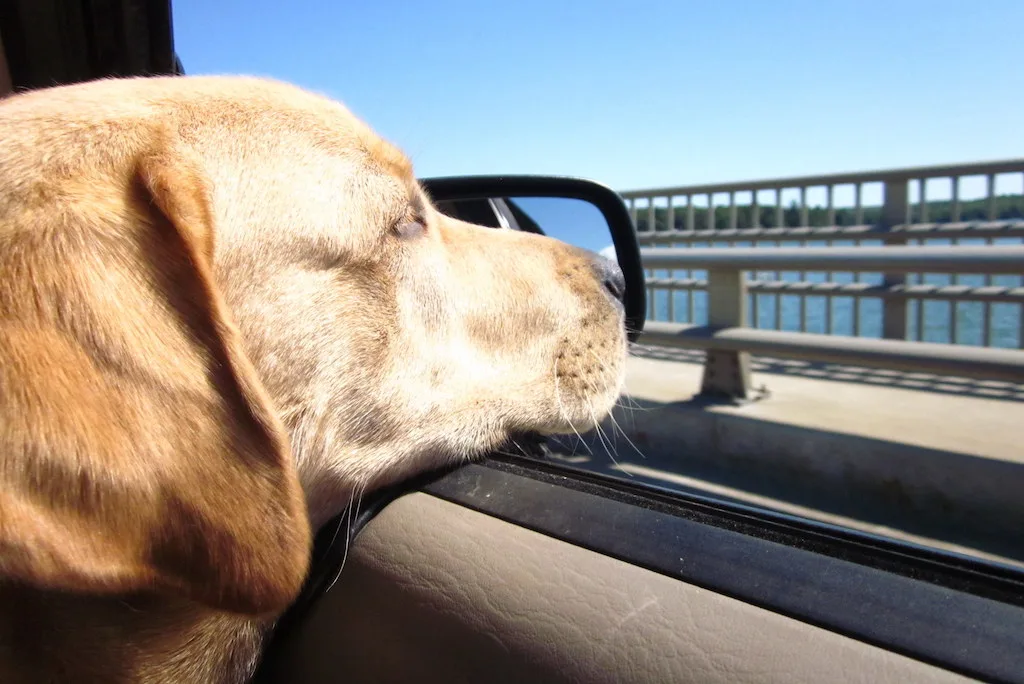 Take some of the stress out of your road trip by planning for what to do if your dog gets sick or lost while traveling. Here are a few tips for car travel with dogs.
Make sure your dog wears his tags

. The tag should include your name, address, and phone number. Don't forget to include your cell phone number in case your dog is lost on the road.



Keep your dog leashed or under your voice command at all times.

Traveling can be a stressful experience for your dog, and even dogs that stay close on the homefront may wander when traveling. That's why it's extremely important to keep your dog leashed at all times. Well-trained dogs that respond immediately to your voice command will earn more freedom, just use your best judgment.



Get your pooch microchipped. According to

Petfinder

, only 22% of lost dogs that entered animal shelters found their way home to their families, while 58% of microchipped dogs were reunited with their loved ones. A microchip is no bigger than a grain of rice, but it could save you and your dog a lot of heartache at home and on the road.

Prevent car sickness.

Did you know that mild cases of nausea and car sickness can be prevented with ginger snaps? This was news to me, but our shepherd puppy just couldn't deal with the long, winding roads that we love. Someone recommended ginger snaps before long car rides, and our pup has been fine ever since. I recommend one a half hour before travel, and another when you get in the car.
Keep your dog safe while driving.

According to the

Whole Dog Journal

, the safest way to travel with a dog in the car is by securing them in a dog travel crate. in the car for your dog is

within a secure crate or a harness restraint

in the back seat. If you have room for a crate in your car, this is definitely what we'd recommend. Here are some dog travel crates to choose from for your next road trip.



Don't have room for a crate? Use a seat belt harness – We travel in a small car, so we have never had room for a large travel crate. Instead, we use a seatbelt harness with our dogs, which keeps them restrained while we're driving.

Get plenty of exercise.

This will make long trips bearable for you and your dog. Start each morning with a brisk walk, jog, swim, or hike together. Take shorter walks throughout the day, and another vigorous romp before bed.



Chew toys make car rides a lot more fun.

Dogs are like toddlers sometimes — they can get bored and antsy in the back seat. Protect your sanity, and perhaps your seat cushions, by investing in a stash of chew toys for the trip. Whether your dog loves real bones, Nylabones, or Kongs stuffed with peanut butter, you can keep a stash of his favorites hidden away. When things start to get dicey, break out the goods. Everyone will be happier for it

.
For Those Times When You Need a Break from Your Dog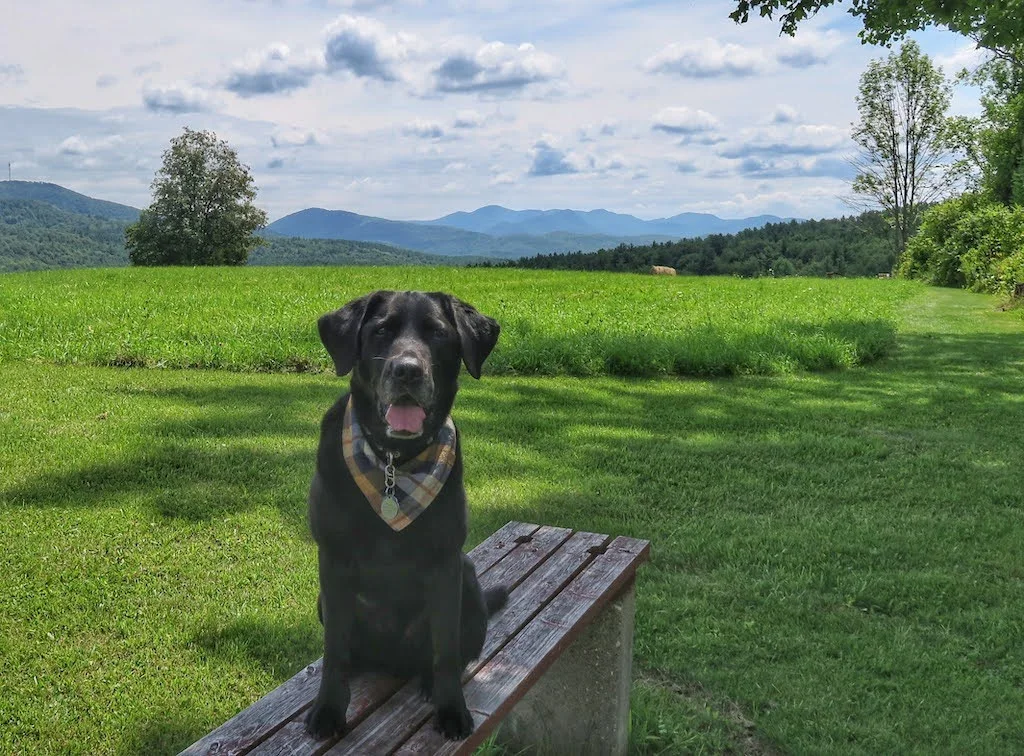 Depending on the nature of your road trip, there's a good chance you're going to encounter places that just aren't dog-friendly. National parks come to mind, although we've visited several of them successfully with dogs. Dogs aren't welcome in amusement parks, zoos, shopping centers, museums, and many other places. Big cities can be hard to navigate with dogs too. Does this mean you have to forgo all these potentially exciting destinations or leave your dog at home? Of course not.
You can easily make use of pet sitters along the way. Rover is the Airbnb of the canine world. Their network includes more than 15,000 sitters across the United States. To make use of this incredible resource, simply create an account before you hit the road, and search by zip code when you need a sitter.
Whether you're heading to Disneyland for a weekend or just a day in the big city, Rover will match you with the perfect dog sitter at prices that are often cheaper than traditional kennels.
Final Thoughts on Taking Road Trips with Dogs
Embarking on a road trip with your dog is a truly rewarding experience, provided you've planned ahead. The important thing is to make accommodations that reflect your pup's needs.
A trip that focuses on outdoor adventure will probably garner the most tail-wagging, but when it comes down to it, your dog just wants to be by your side.
---
Read more tips for adventuring with dogs:
---
Follow us on social media!
Pin for Later?