Good eats are not hard to come by in the Berkshires of Massachusetts, and Pittsfield's culinary delights have grown in recent years. Areas that once housed run-of-the-mill burger joints are now spreading their foodie wings to include farm-to-table fare, small bites, and gourmet delights.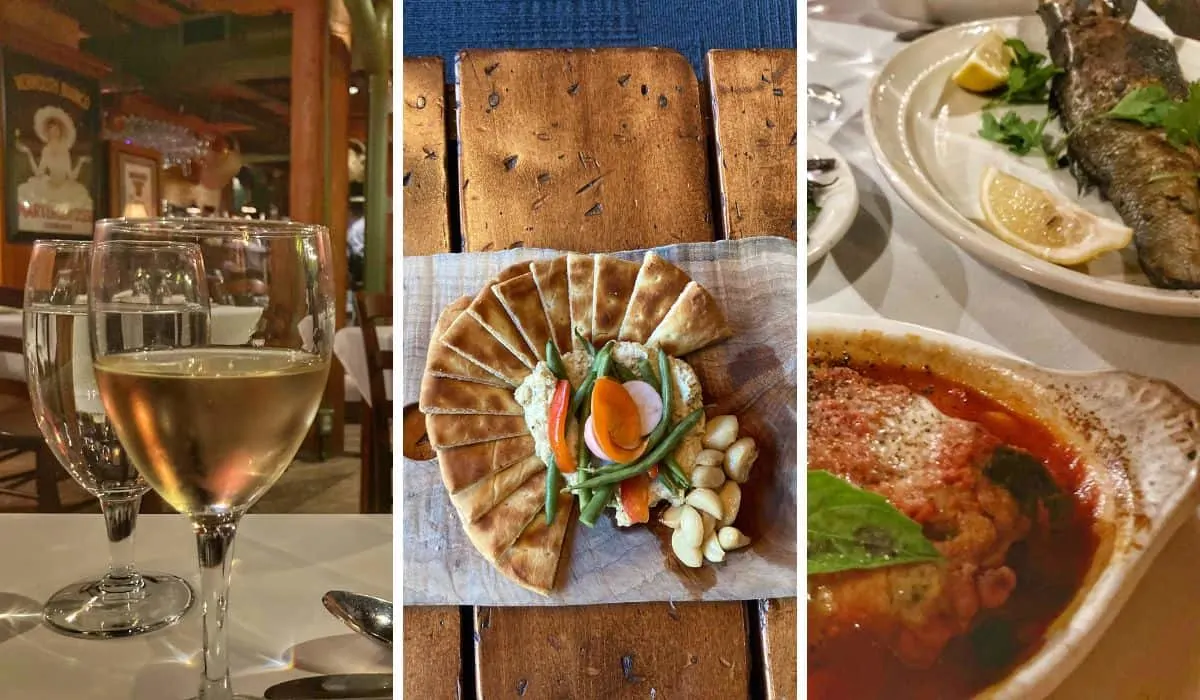 During our recent dog-friendly weekend in Pittsfield, we ate up and down and all around town, and we've compiled an overview of diverse dining options that represent our favorite Pittsfield restaurants.
The restaurant scene in Pittsfield is evolving, but you can be sure you're going to find some incredible dining options.
---
Planning a trip to Pittsfield, Massachusetts and the surrounding Berkshires? We've got several articles to help you plan your trip:
---
Best Place to Chat with the Locals: Otto's Kitchen & Comfort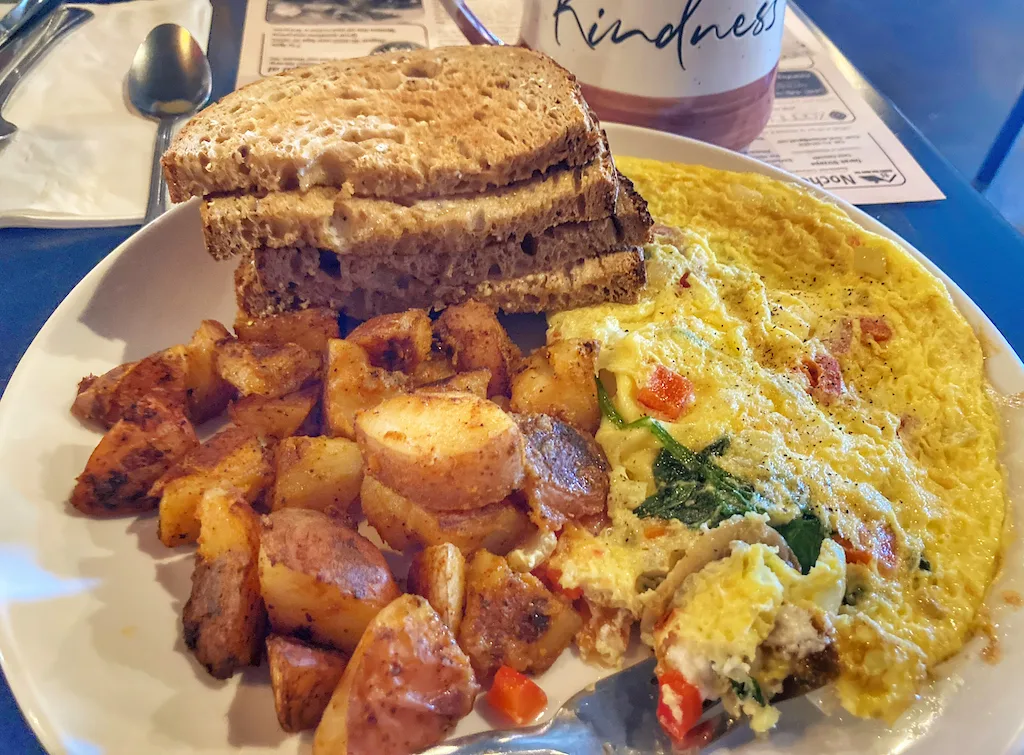 All the mouth-watering breakfast offerings you could possibly imagine in a no-nonsense restaurant that is buzzing with activity all day long. Otto's Kitchen & Comfort has been a staple in Pittsfield since 2014.
Take a seat, grab yourself an endless cup of coffee, and dig into a massive three-egg omelet with home fries and toast. These aren't your grandmother's omelets, either. Try The brisket omelet, which features beer-braised beef brisket, sautéed button mushrooms, cheddar cheese, and pickled red onions tucked into a fluffy pile of eggs.
People come and go pretty quickly at Otto's, but there are just as many folks that are willing to give you directions or spin a yarn about Pittsfield's colorful past. Our recommendation? Have another cup of coffee and see where the gossip leads.
Otto's Kitchen & Comfort is located at 95 East Street in Downtown Pittsfield, MA. It's open Wednesday to Monday, from 8 am-2 pm.
Best Take-Out Picnic Fare: The Marketplace Cafe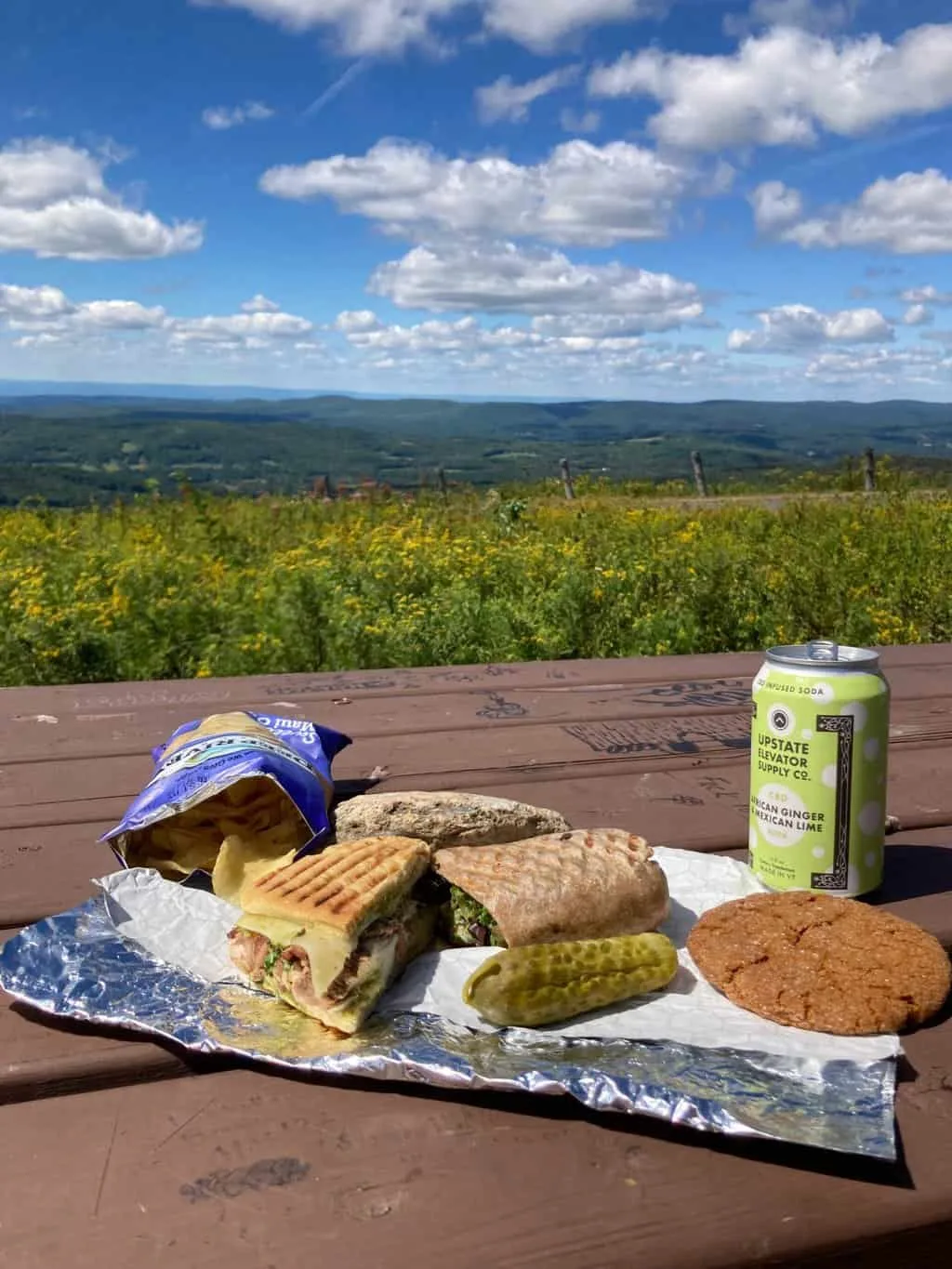 Looking for locally sourced from-scratch meals that you can grab for your next picnic date? Pick up lunch at the Marketplace Cafe before heading to the top of the hill near Berry Pond in Pittsfield State Forest. The views alone are worth the short car ride, but the food will make it memorable.
The Marketplace Cafe on North Street in Pittsfield creates eclectic bagged lunches that include sandwiches, wraps, paninis, and salads, as well as sweet treats and breakfast items.
If picnicking doesn't fit into your schedule, there is ample seating at Marketplace Cafe, both indoors and out, where you can take advantage of free Wi-Fi and the energetic atmosphere.
The Marketplace Cafe is open Monday through Saturday, from 10 am-6 pm.
Best Vegetarian Lunch: Dottie's Coffee Lounge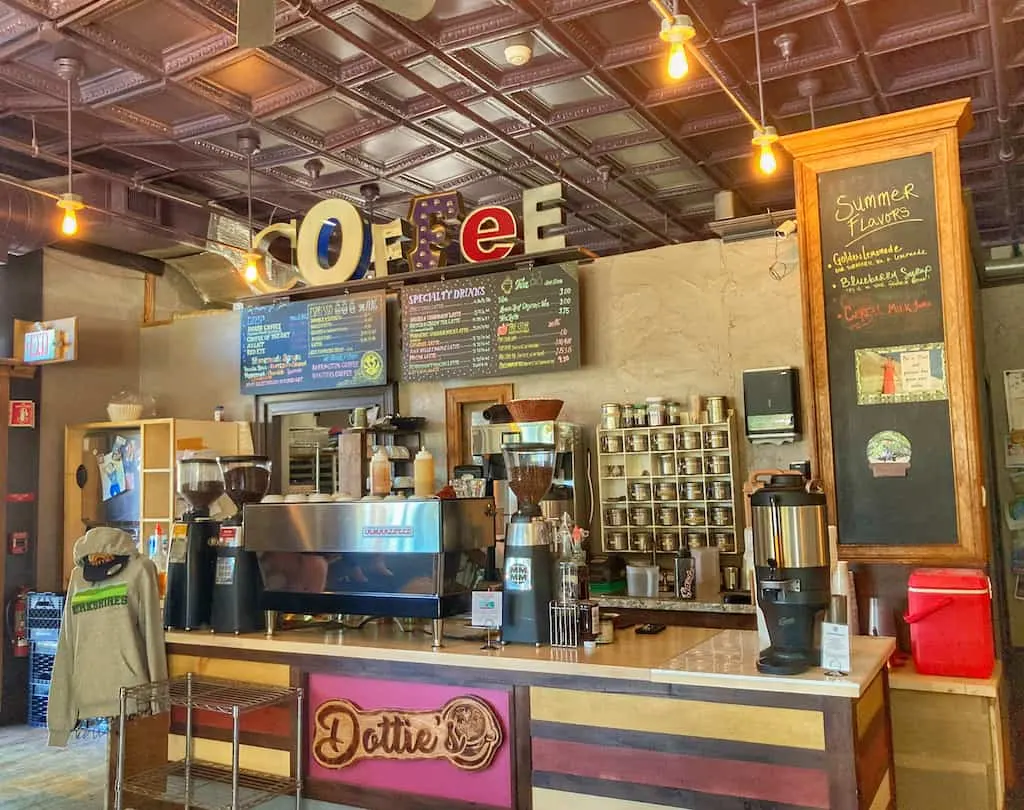 Dottie's is a gem of a place, whether you want to relax with a latte while checking your email or enjoy the outdoor patio and a scrumptious breakfast or lunch with friends.
Yes, Dottie's is most well known for their fantastic coffee drinks, and I'll admit I found them hard to resist, but I also delighted in the best-ever vegan BLT on the dog-friendly patio while doing some old-fashioned people-watching.
Dottie's has been impressing caffeine lovers for 14 years, and it's not hard to understand what makes this place successful. Tasty food and rich coffee in a beautiful space will never go out of style.
Dottie's Coffee Lounge is located on North Street in Downtown Pittsfield and is open seven days a week, 7 am-2 pm on weekdays, and 8 am-2 pm on weekends.
Best Farm-to-Table Meals: Berkshire Palate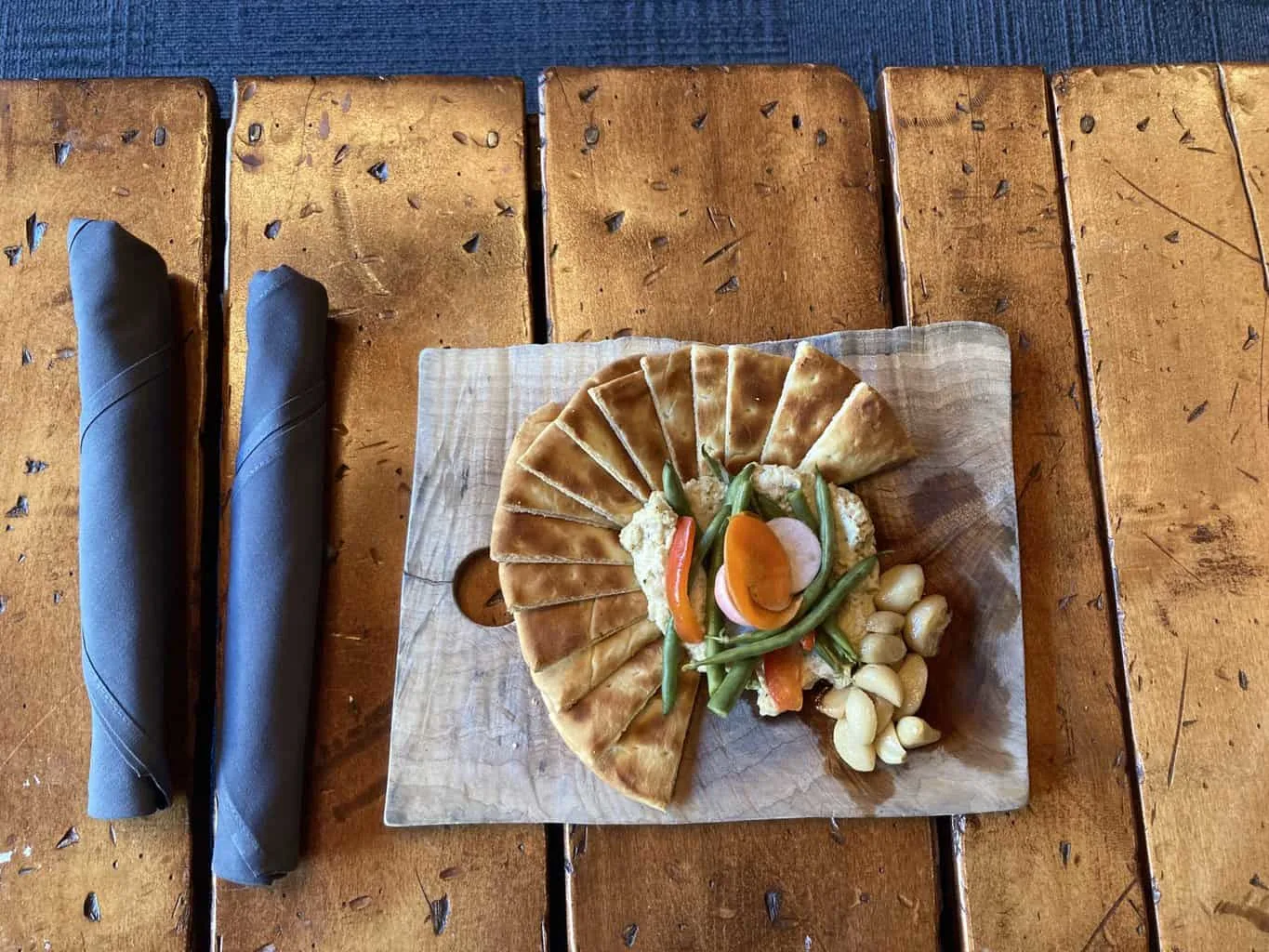 Berkshire Palate is just off the lobby of Hotel on North, so it's the perfect spot for dinner if you're calling the beautiful boutique hotel home for a few nights. Sit at the beautiful bar, one of the tables near the window (for people-watching), or relax on one of the cozy sofas in the lounge, which is dog-friendly.
From boards and burgers to full-course meals, Berkshire Palate specializes in fresh locally-sourced ingredients brought together in ways that are both comforting and delightful. Try the roasted half chicken with creamy sage polenta, pan-roasted apple, and spinach. Yum!
For a small bite, the hummus board, pictured above, was the best we've ever had.
Berkshire Palate is located on North Street in downtown Pittsfield and is open Wednesday through Sunday from 11:30 am-9 pm (10 on Friday and Saturday nights).
Best Cocktail and Dinner Pairings: Methuselah Bar & Lounge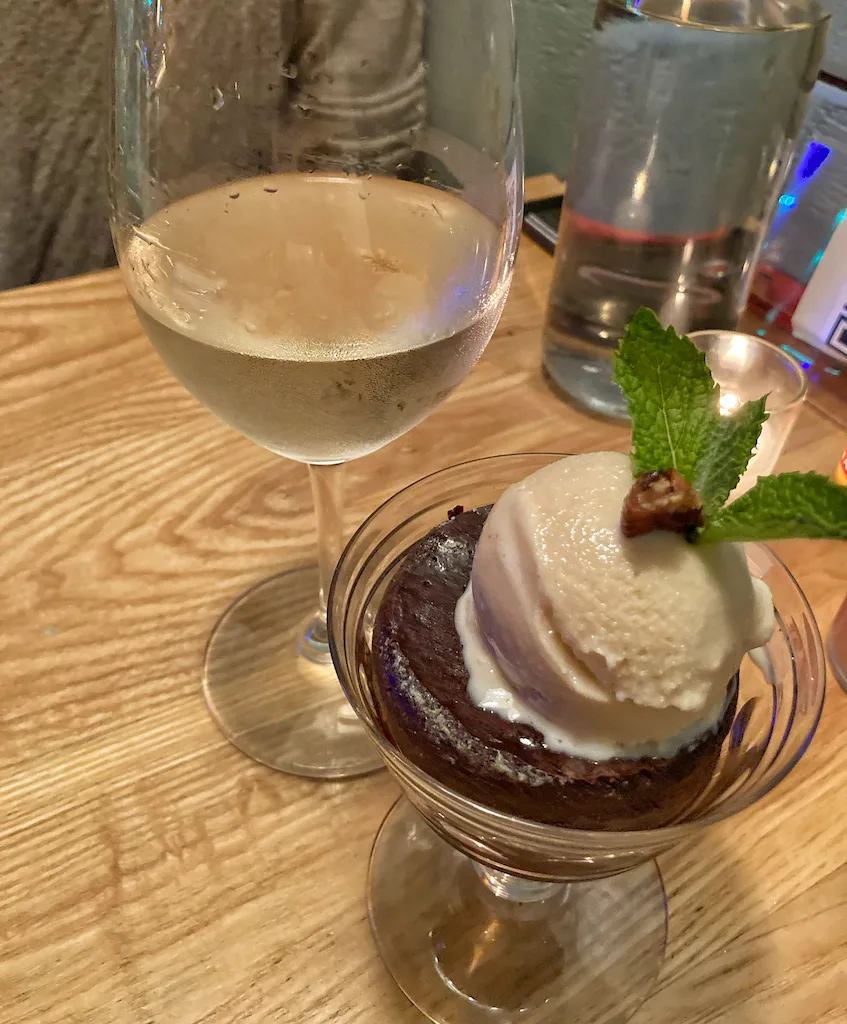 Looking for a lively spot to sip a drink and indulge in culinary creations that include authentic Korean specialties, tacos, and a few comforting American staples (pigs in a blanket, anyone?)?
Methuselah, located on the corner of North Street and Bradford Street is a small, glittery bar with simple, fun decor; creative cocktails; and fresh, uncomplicated meals.
Don't know where to start? Try the Berkshire Bramble, Methuselah's house drink, made with BMD Ethereal gin, blueberry mint syrup, and lime juice topped with soda. The fresh effervescence of the gin cocktail pairs nicely with seafood, and we're partial to the shrimp tacos, served with a light avocado cream.
The portabello tacos, served with sticky rice and ginger garlic aioli are light enough to complement a couple of those cocktails, and you may even have room for dessert. How about a decadent slice of flourless chocolate cake ( made with Callebaut dark Chocolate and a generous dollop of ice cream)?
Methuselah Bar & Lounge is open Monday through Saturday, from 5 pm-1 am.
Best Small Plates and Live Music: Mission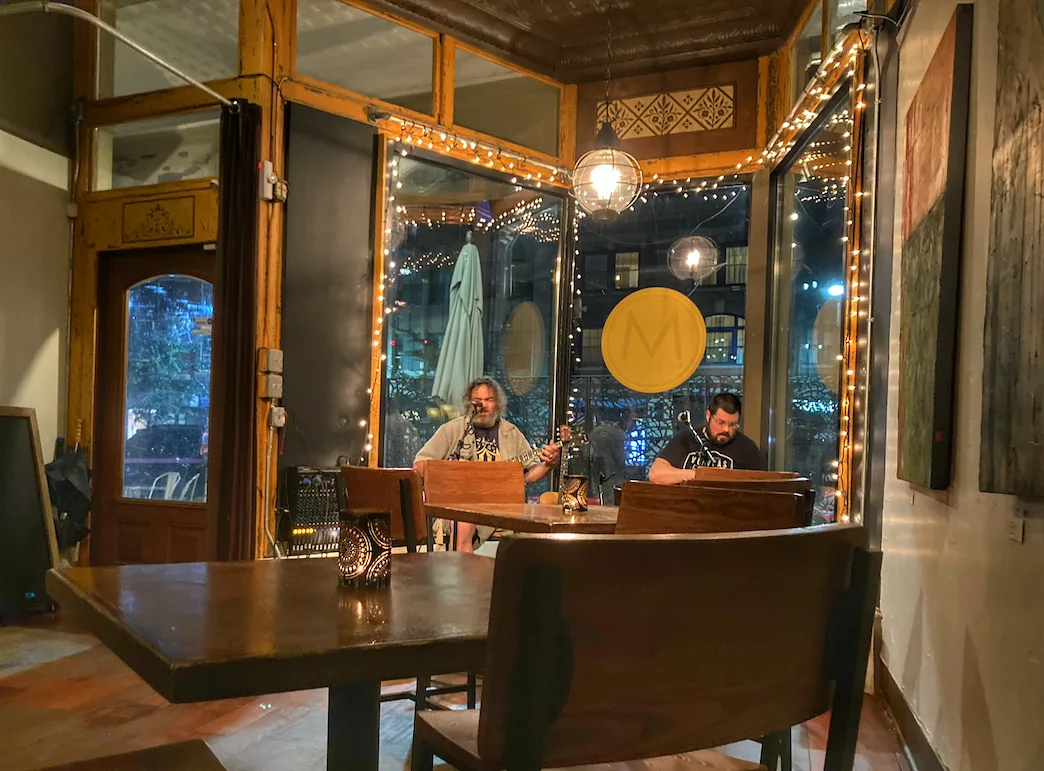 The tiny, festive spot on North Street known as Mission, markets itself as, "a small plates dining experience featuring artisanal and seasonal ingredients, celebrating the bounty of the Berkshires." And while the seasonal bounty is certainly something worth celebrating, the great drinks and fantastic live music should not be overlooked.
The intimate venue features musical acts from 7-10 pm on Mondays and Thursdays. Cozy up with a craft beer or cocktail and feast your ears on jazz, funk, bluegrass, pop, or folk, depending on the night.
You may want to pair those soulful tunes with smoked bacon-wrapped Medjool dates or crispy fried Brussels sprouts, which are hard to resist after dark when you're out on the town.
Mission is located at 438 North Street in downtown Pittsfield and is open Thursday to Monday from 5 to 10 pm (last call at 11).
Best Authentic Italian: Trattoria Rustica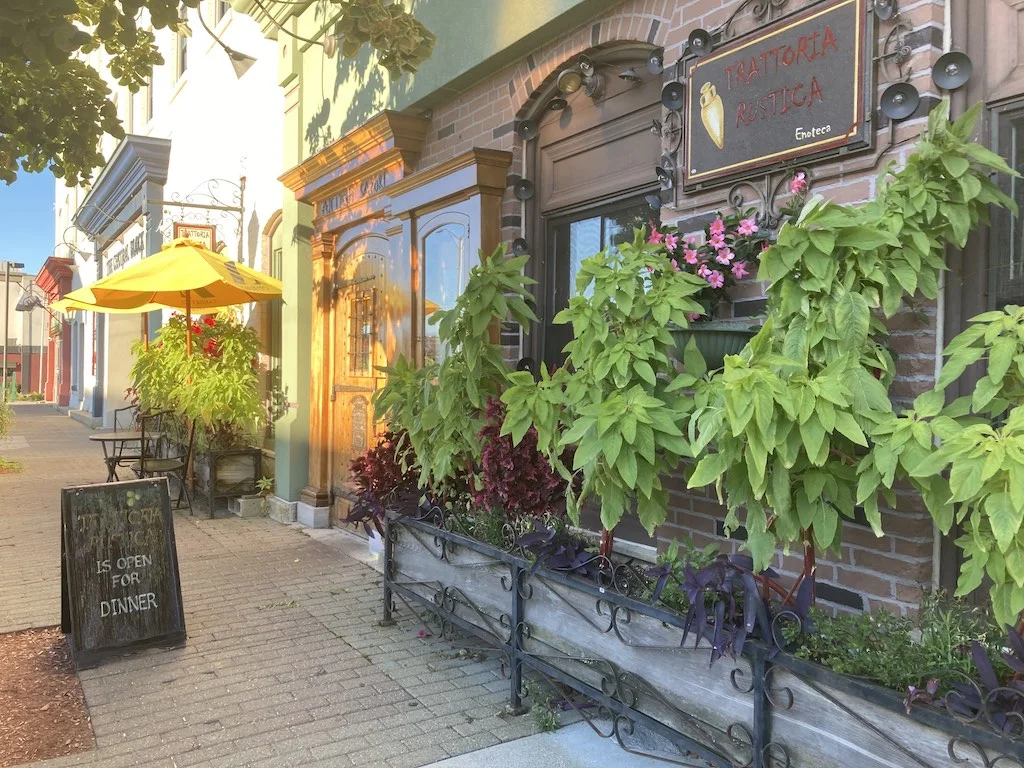 If you're looking for the perfect spot for a date night or a celebratory dinner, you'll love the ambiance at Trattoria Rustic! We felt like we had stepped right into the Italian restaurant scene from Lady and the Tramp (minus the plate of bones).
With an impressive wine list and a traditional Italian menu, Trattoria Rustica invites patrons to relax into a memorable sensory experience. During our recent visit, we enjoyed stuffed sea bass and eggplant melenzane, both roasted in a wood-fired oven and cooked to perfection.
Chef and owner, Davide Manzo was born and raised in Pompeii, Italy before coming to the Berkshires in 1970. Trattoria Rustica celebrates the authentic flavors of Italy, and whether you eat your meal in a quiet corner of the restaurant or outside on the patio surrounded by lush greenery, you'll be transported from downtown Pittsfield to a tiny corner of coastal Italy.
Trattoria Rustica is located at 27 McKay Street in downtown Pittsfield, within walking distance of downtown theaters and nightlife. Open Thursday to Monday, starting at 5 pm.
Best Wine Slushies: Balderdash Cellars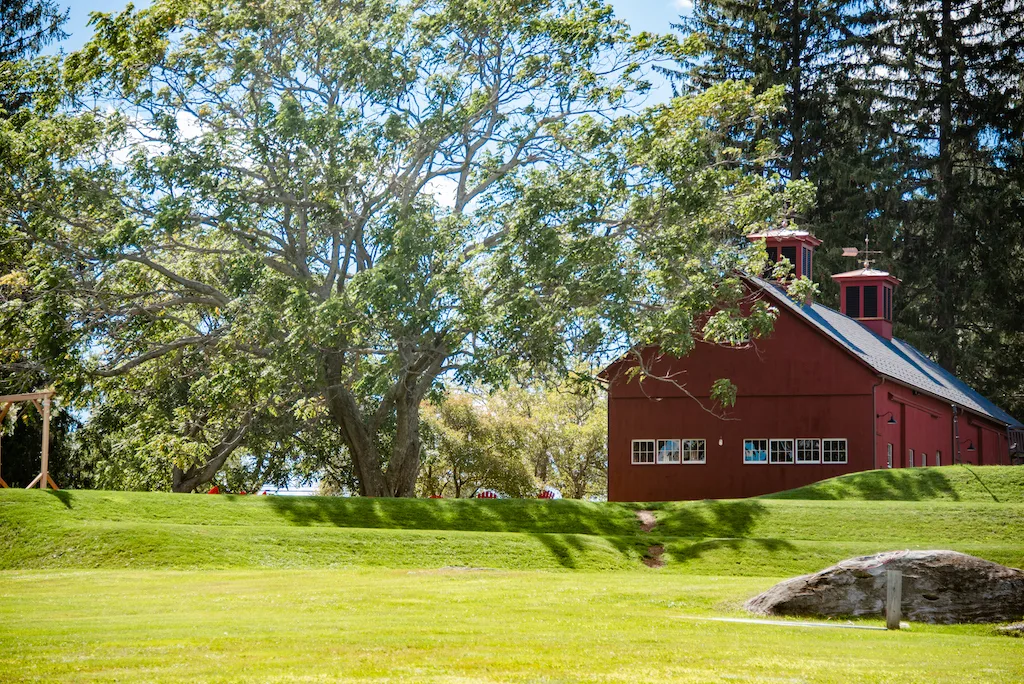 Let's step away from downtown Pittsfield for a bit and head to the small nearby town of Richmond, where Balderdash Cellars has created a laid-back venue for wine sipping with a million-dollar view.
In the summer, you can order a wine slushie and claim an Adirondack chair on the lawn. I was skeptical at first, not about the view, but about whether I would enjoy a frozen and sweetened wine drink to accompany it. It was divine.
Views of Richmond Pond and the surrounding mountains are beyond compare, and the property also features a gorgeous red barn and one of the most incredible black walnut trees we've ever had the pleasure of sitting under!
Bring your own food (perhaps from one of the amazing Pittsfield restaurants mentioned here) and enjoy live music and food trucks on select dates.
The tasting room at Balderdash Cellars is open Wednesday, Thursday, and Sunday from 12-5 pm, and Friday and Saturday, from 12-7 pm.
---
Is your tummy growling? Which of these amazing Pittsfield restaurants will you visit first? Drop us a comment and let us know!
Follow us on social media for more practical travel advice and inspiration!
Pin for Later?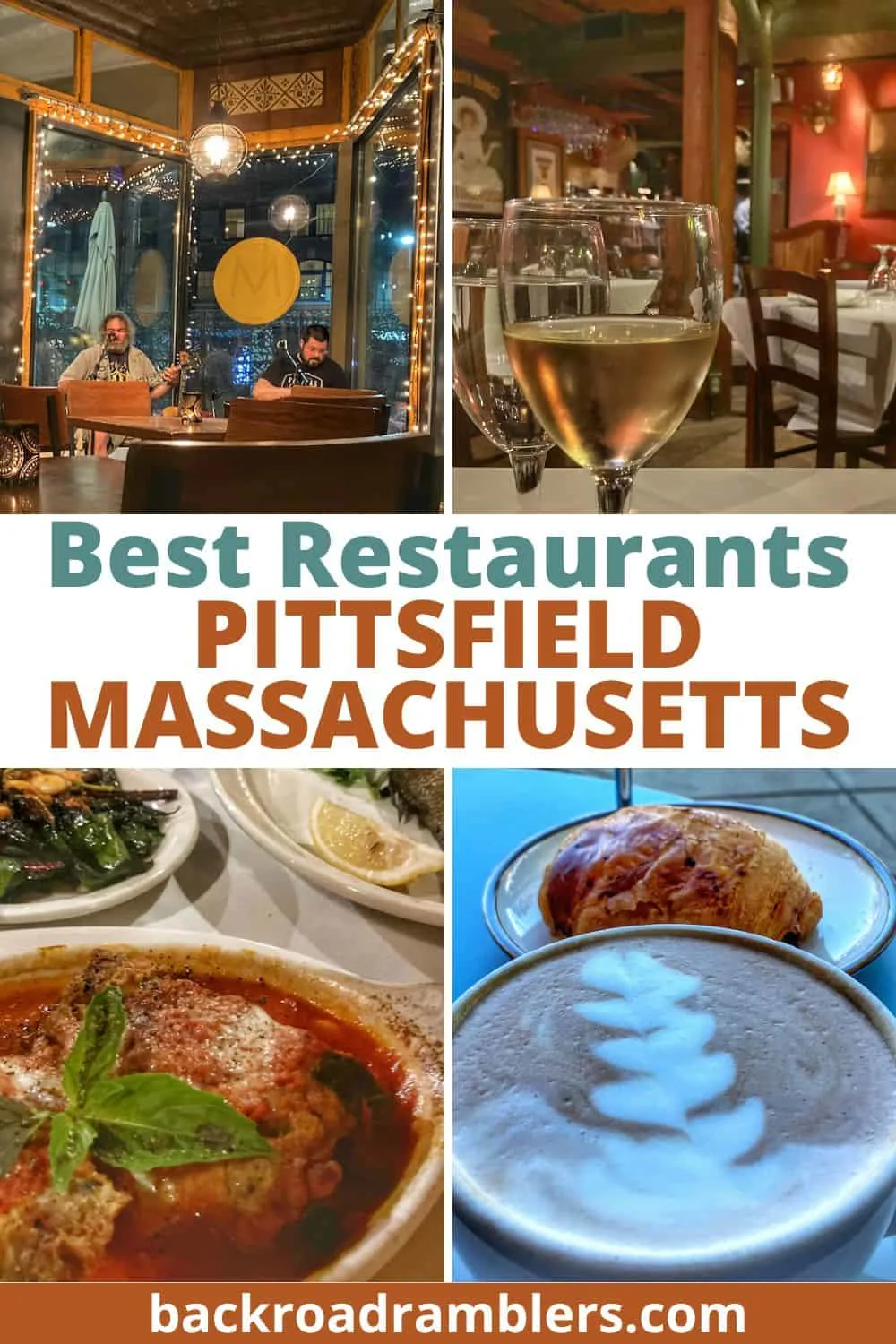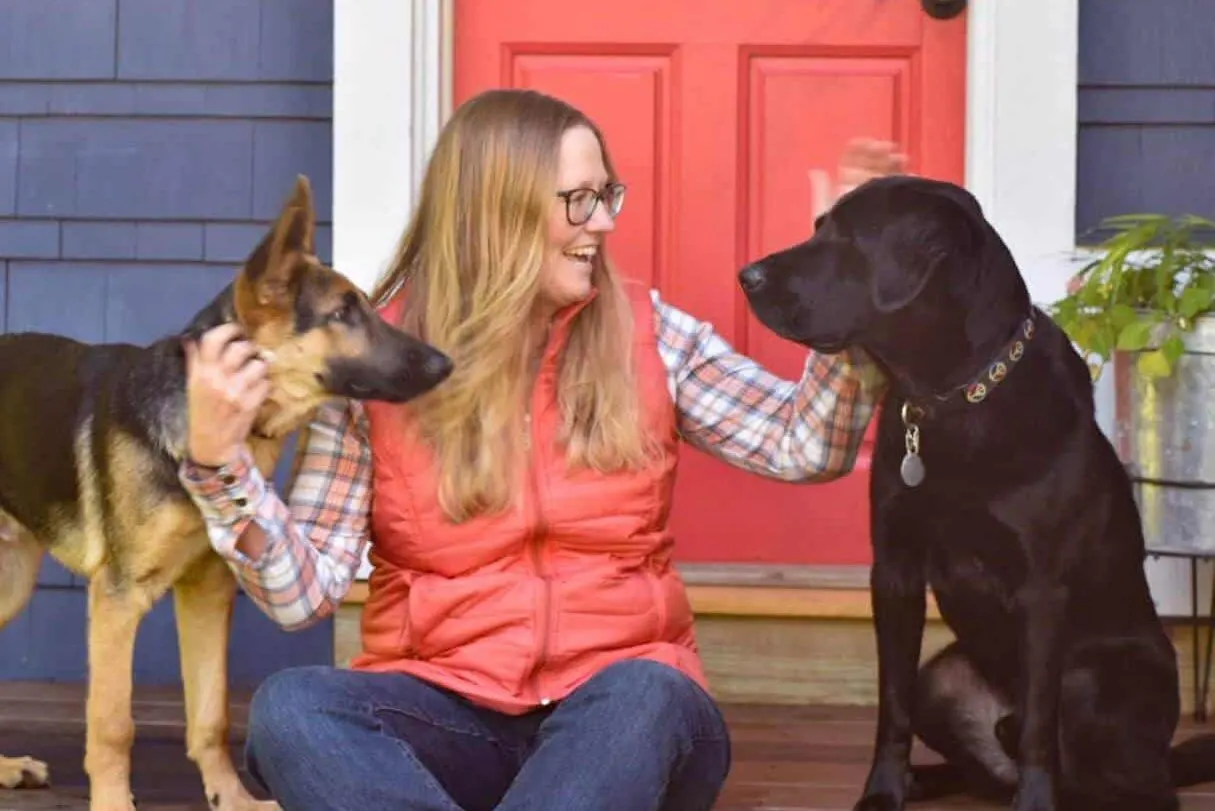 Thanks so much to Cultural Pittsfield for hosting our visit!