Is this the year you pack up your crew and head to the mountains for that long-anticipated winter vacation on the slopes?
If the answer is yes, then congratulations, you have just taken the first step toward an iconic and memorable winter holiday!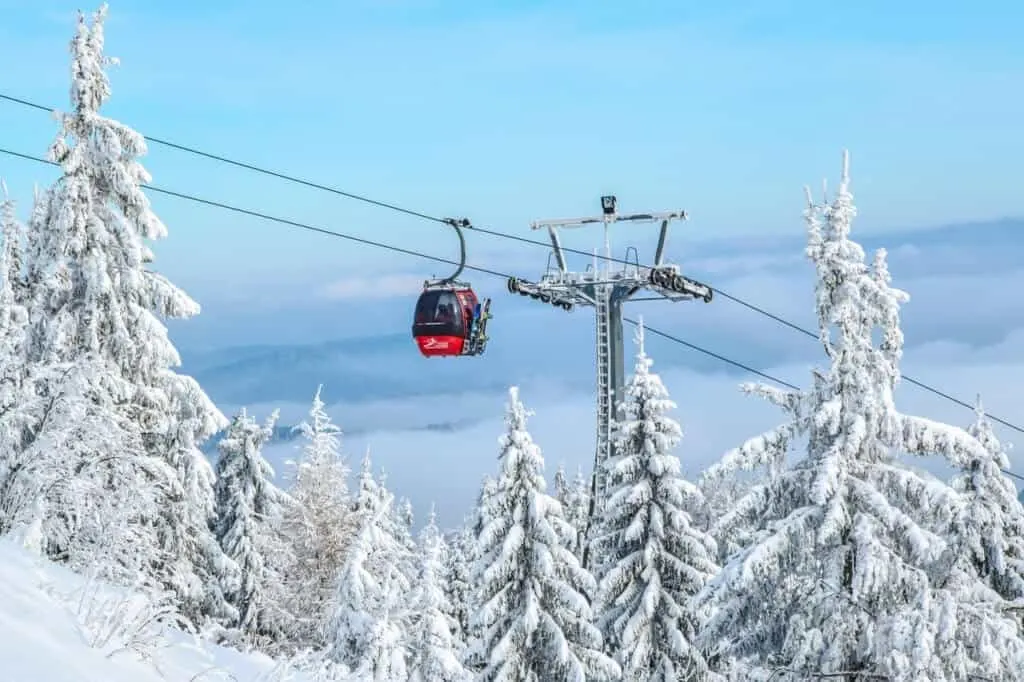 Planning a ski trip is an epic way to enjoy winter, whether you've never been on skis before or are a seasoned pro on the slopes.
To make the most of your ski trip, planning is crucial.
A ski trip is rarely a budget vacation, but that doesn't mean you won't find awesome deals during the planning process.
The secret to planning an awesome ski trip is to start the process early – eight months to a year before your trip. Let's break down the process of planning your perfect ski vacation, from start to finish. I promise it's not as difficult as it seems!
Create a Budget for Your Family Ski Trip and Start Looking for Deals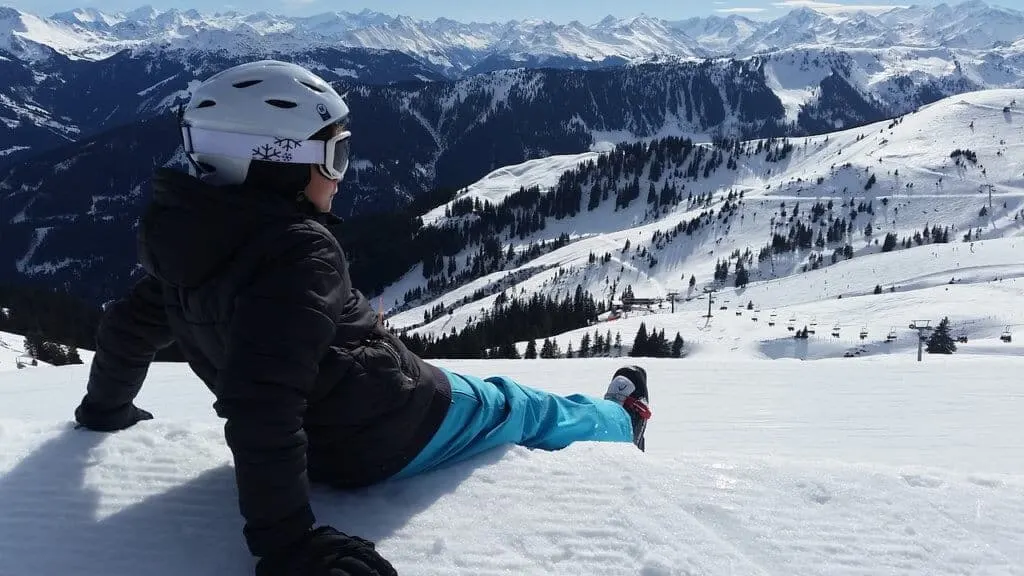 Money. It's that pesky stuff that makes the world go round, and unfortunately, dictates how we spend our winter vacations. If finances aren't a primary issue for you, feel free to skip this section. If you're on a budget, like most of us, read on.
Many of the decisions you'll have to make surrounding your winter vacation will be based on how much money you have or want to spend. Your ski vacation budget will help you determine some of these important questions:
Will you fly or drive to your ski destination?
Where will you stay?
How long will you stay?
Will you buy or rent your equipment?
If you are planning a ski trip 6+ months in advance, you are in good shape.
As far as money goes, start with a ballpark figure of 5% of your household's yearly income. Sound like a lot? It is! But this figure will have to include lift tickets, equipment rental, winter clothing, lodging, meals, and likely airfare and car rental fees.
This number is just a baseline figure and assumes you are traveling with a family. If you're traveling solo, your budget will be much smaller, but of course, everyone's situation will be different.
Now based on that initial figure, decide how much you want to contribute to your ski-trip savings plan each month. This can be tweaked throughout the coming year as you answer some of the questions mentioned above.
Look for Deals on Lift Tickets and Lodging for Your Family Ski Trip
If you are willing to do some legwork, you will save hundreds of dollars on your family ski vacation. It can be daunting to figure out where to begin your search, so here are some ideas to help you get started.
Consider the Epic Pass – The Epic Pass gives you access to 17+ ski resorts throughout the US and Canada.
You can get full season passes for your family, as well as single-day to week-long passes.
In addition, you can buy Epic passes that are specific to the region you're visiting. The more you plan to ski using the Epic Pass, the more money you will save.
There are special Epic Passes at special prices for senior citizens, college students, and members of the military. While the Epic Pass may not be for you and your family, it's the first place you should start when looking for deals.
Sign up for email newsletters of your top ski resorts – Nobody needs more email spam coming to their inbox, but many ski resorts use email to market their best sales of the season. Don't miss out on these!
Take advantage of Black Friday sales – This is for all of you who are last-minute planners!
Ski resorts offer incredible Black Friday discounts on lift tickets, rentals, and lodging. Once you have an idea of where you want to go, visit the resort website and Facebook page just before Black Friday and the weekend following.
We recently scored a three-pack of lift tickets to a local ski mountain for $150 with a steep discount on rentals too.
Pro Tip: Choose a smaller resort for fewer crowds, better deals on lift tickets and lodging, and lower prices overall.
Choose Where You Want to Ski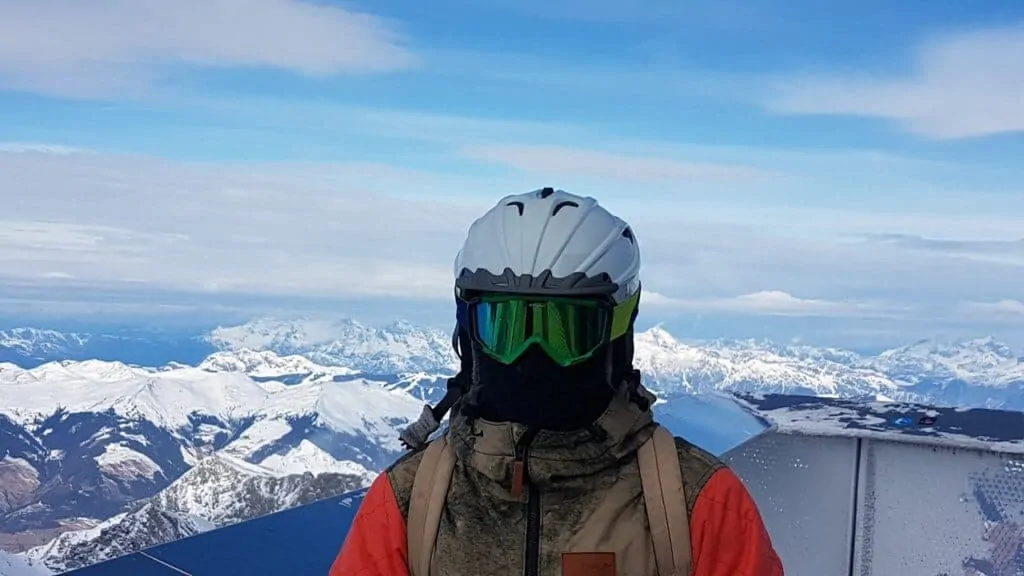 Where you go on your family ski trip depends on so many variables.
If you live in sunny Florida or the south of Texas, you will probably have to fly to your skiing destination. If you are a Vermonter (like me), your trip might be a bit shorter (and cheaper). When choosing the perfect ski mountain, proximity is one of your major considerations.
If you know you are going to have to fly to your ski destination, look for deals on flights first before choosing a ski resort. Flights into major international airports will usually be cheaper than flights into small, regional airports.
I've had great luck finding deals to Salt Lake City, Denver, and Boston using Kayak, which also has great deals on rental cars.
Things to Consider When Choosing Where to Ski or Snowboard
Cost may or may not be your number one factor when planning your family ski vacation destination, but it's probably one of them. Here are a few more things to consider.
Does the Ski Resort Have a Mix of Trails for All Abilities?
If you are a family of beginners, make sure the ski mountain offers lots of beginner trails, lessons, and off-the-slope activities. If you have advanced skiers in your group, you will want a good mix of challenging trails.
Ski mountains on the east coast, while smaller, often provide very challenging conditions due to wet snow and ice.
Eastern mountains also have awesome wooded trails, which can be a real challenge for all types of skiers and riders. Mountains in the west are often sunny with great powder, but the trails are steep and avalanches are always a concern.
Talk to any passionate skiers or snowboarders and they'll convince you why skiing the east or skiing the west is best.
Does the Ski Resort Have Activities Available Off the Slopes?
you plan to spend all day, every day on the mountain perfecting your technique and your turns. If you are going on an extended family ski vacation, you may want to find out what else the area has to offer, especially if you have kids.
Many ski resorts cater to families and offer sleigh rides, sledding, snowshoeing, ice skating, movie nights, shopping, dance parties, and more. You may want to seek out additional amenities like spa services, a fitness center, an indoor pool, and a hot tub (so fabulous after a day of skiing).
Find out what the surrounding towns have to offer as well. Here are some winter vacation ideas for non-skiers.
Does the Mountain Resort Have a Ski School or Offer Lessons? What About Child Care?
If this is your first ski trip, congratulations! You'll get a lot more out of your vacation if you schedule one or two ski lessons on your very first day. Most ski resorts offer group and private lessons, and often they'll have additional lessons geared toward kids.
If you are traveling with kids, you may want to look into childcare options as well.
Best Ski Resorts for First Timers and Families
There are hundreds of ski resorts in the United States, which can be daunting when planning a ski trip. Here are a couple of ski resorts that get top marks for being family-friendly and offering lots of off-slop activities.
Where Will You Stay on Your Ski Trip?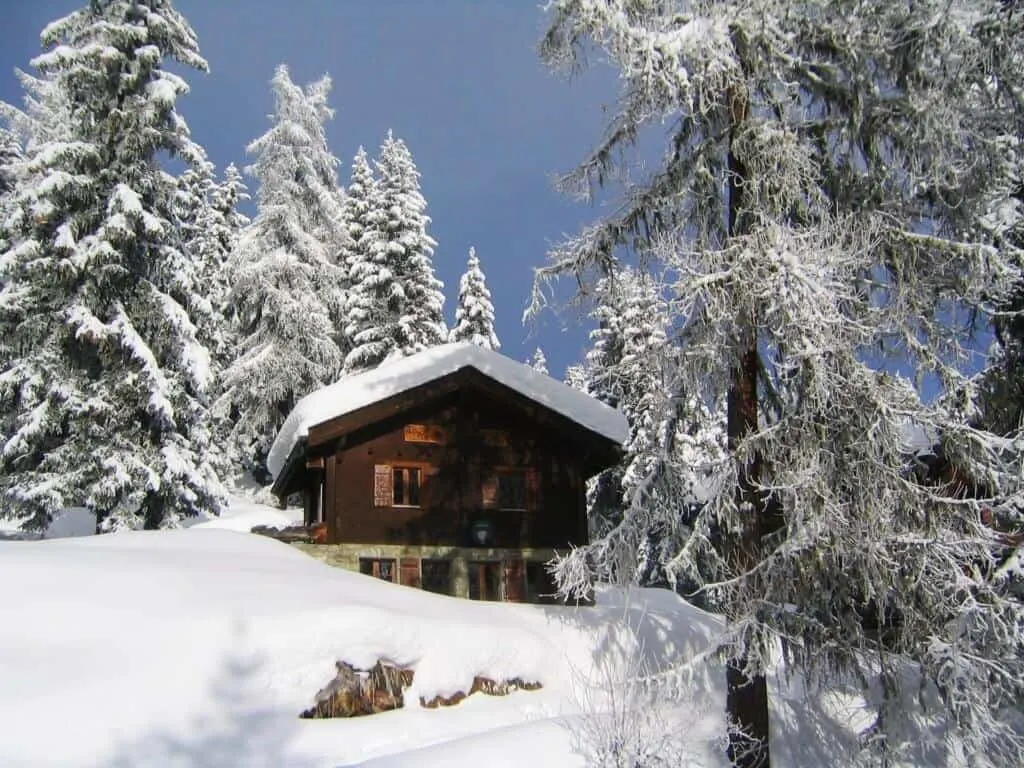 Ski resorts and the towns that surround them offer a myriad of lodging options depending on your budget and your personal needs.
We usually check all the options listed below before making a decision based on the size of our group, location, and cost. Here's a look at some typical accommodations you'll find near ski mountains.
Condos – Most resorts offer slope-side condominium rentals. This allows you to be close to the action. There is no commute to and from the mountain and if members of your group are tired or need a break, they can head back to the condo for a rest.
Most condos come equipped with full kitchens and housekeeping services. You can usually find package deals that include lift tickets and lodging for a reduced rate.
Cabin rentals – Families and private companies often rent cabins near ski resorts. These cabins can usually accommodate large numbers of people and offer a level of solitude that you won't find at a big resort. VRBO is a great resource for finding cabins or homes for rent.
Hotels – There will be many hotels to choose from near most ski resorts, from the most luxurious to the most budget-friendly.
Generally, hotel rooms will not have kitchens, so be prepared to dine out most nights. We find like to read reviews and search for the best rates on TripAdvisor before booking.
Outfit Your Family with Winter Gear and Clothing for Skiing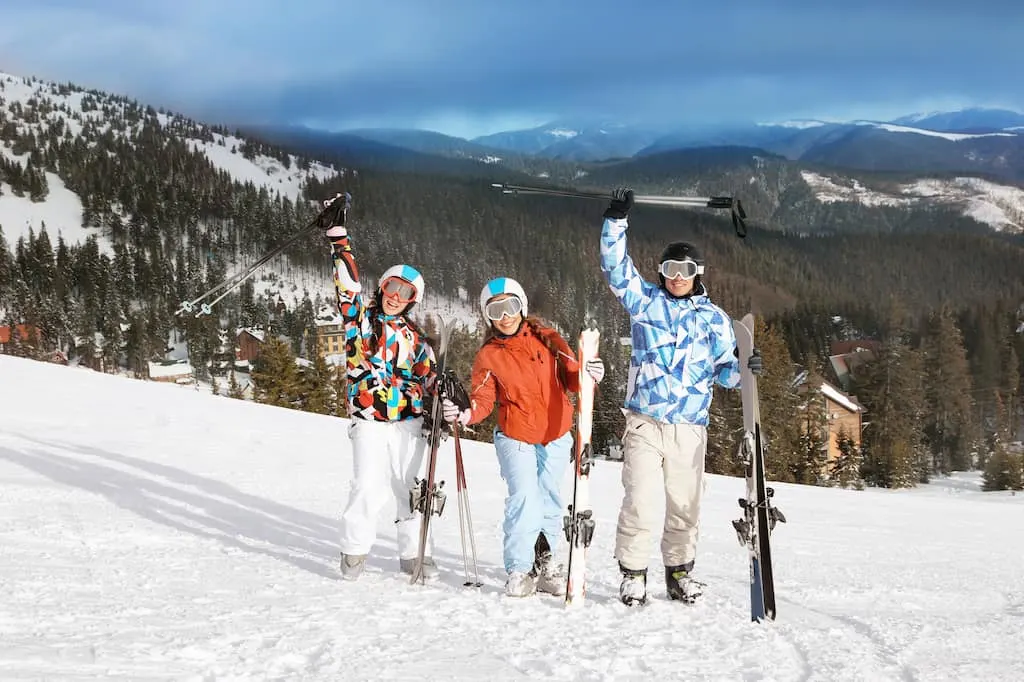 If you already own ski gear, you are ahead of the game. Now is the time to have your skis sharpened and waxed in preparation for your trip.
If you are new to the sport, I recommend renting your skis, boots, poles, and helmet. Many mountains offer equipment rentals at a discounted price with your lift ticket.
As for cold-weather clothing, I recommend getting the best you can afford.
There is nothing worse than grouchy, cold, and uncomfortable kids on a family ski trip.
If you already live with cold winters, you may not need to invest much in clothing. You can also find some good deals at second-hand stores, especially for younger kids. Here are the basic necessities for most family ski trips:
Ski goggles – found at many sporting-good stores or online. We have found great deals at REI, especially in the spring and summer. Ski goggles are not usually available for rent, and they will cost a fortune if you buy them near the slopes.
Warm Socks – thick wool or synthetic socks (no cotton). Ski socks are expensive, but they are also incredibly important. Wearing old, thin socks can ruin a ski vacation in a day. We love Darn Tough Vermont socks because they have over-the-calf cushioning and they always stick by their lifetime guarantee.
Face mask – Also known as a balaclava, these are essential for cold or windy days on the slopes. Our favorite is a merino wool/tencel blend balaclava from Turtle Fur (a Vermont company).
Snow pants – For toddlers and young kids up to age 5, I recommend a one-piece suit, which will keep them warmer. Yes, it's harder to get everything off for a pee break, but well worth the extra effort. Older kids can probably get away with regular snow pants or overalls.
Ski jacket – For kids, buy ski jackets a size too big so they can wear them for a few seasons. We usually buy whatever's on sale at REI or LLBean.
Mittens or gloves – Warm and waterproof! If at all possible, bring several pairs for each of your kids so you don't have to shop while you're on vacation.
Long underwear– Tops and bottoms, made of synthetic material, wool, or silk. Generally, the kids get Duofolds because they're affordable and still very warm. For adult clothing, I splurge a little on Merino layers from Woolx (for men and women).
They are so warm and soft, plus they wick moisture and don't stink, even after several days on the slopes!
Fleece top – For layering under your ski jacket.
Hand and feet warmers – Everyone finds these gems in their Christmas stockings. They're lifesavers on cold days!
---
Read next: The Best Cold-Weather Layers for Kids
---
The Best Time to Take a Family Ski Trip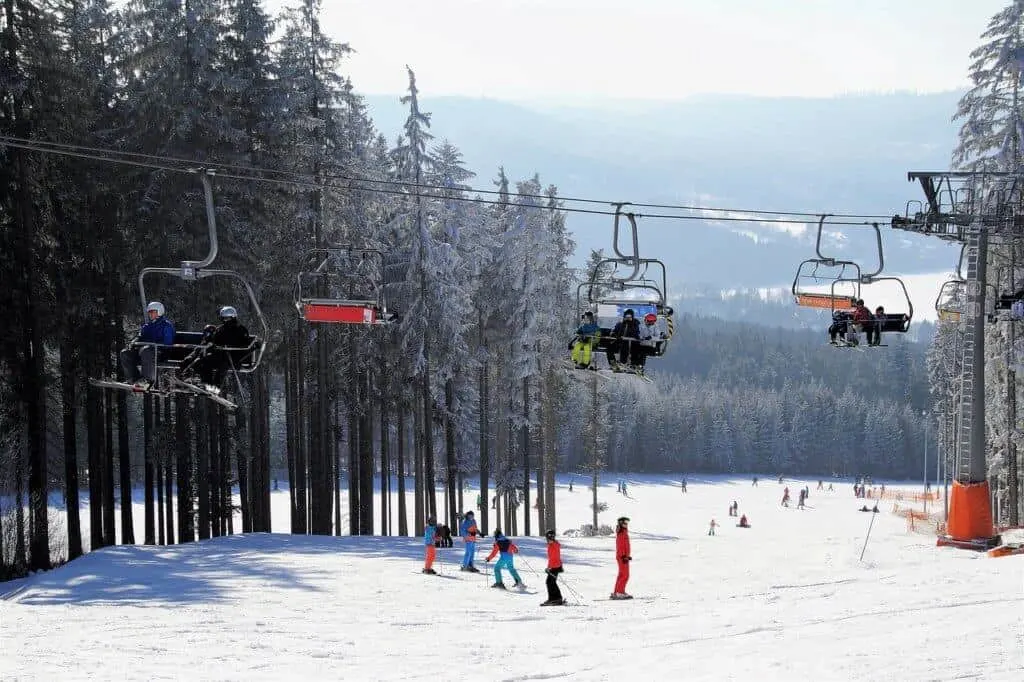 If you have school-aged children, you may be limited as to when you can travel. Many ski resorts hike their prices during popular school vacations and holidays.
My vote for the best family ski trip is in early spring – late February to late March, depending on where you're going.
Spring is a great time to find the best deals on lift tickets, avoid long lines for lifts, and experience fantastic weather conditions.
When most people are turning their focus to warm-weather activities, the mountain resorts will be clamoring for your business. Spring skiing can also be the best skiing of the year, with warm, sunny days and layers of fluffy, powdery snow.
Want to learn more about skiing with kids? Family Off Duty has some great tips for learning to ski with kids.
Have you ever taken a family ski vacation? We'd love to hear your tips for making it memorable in the comments below.
---
Read more about adventuring in the winter with your family:
---
Follow us on social media!
Pin for Later?