After five months of snow and frigid temps, Vermonters welcome summer as if they've never experienced it before.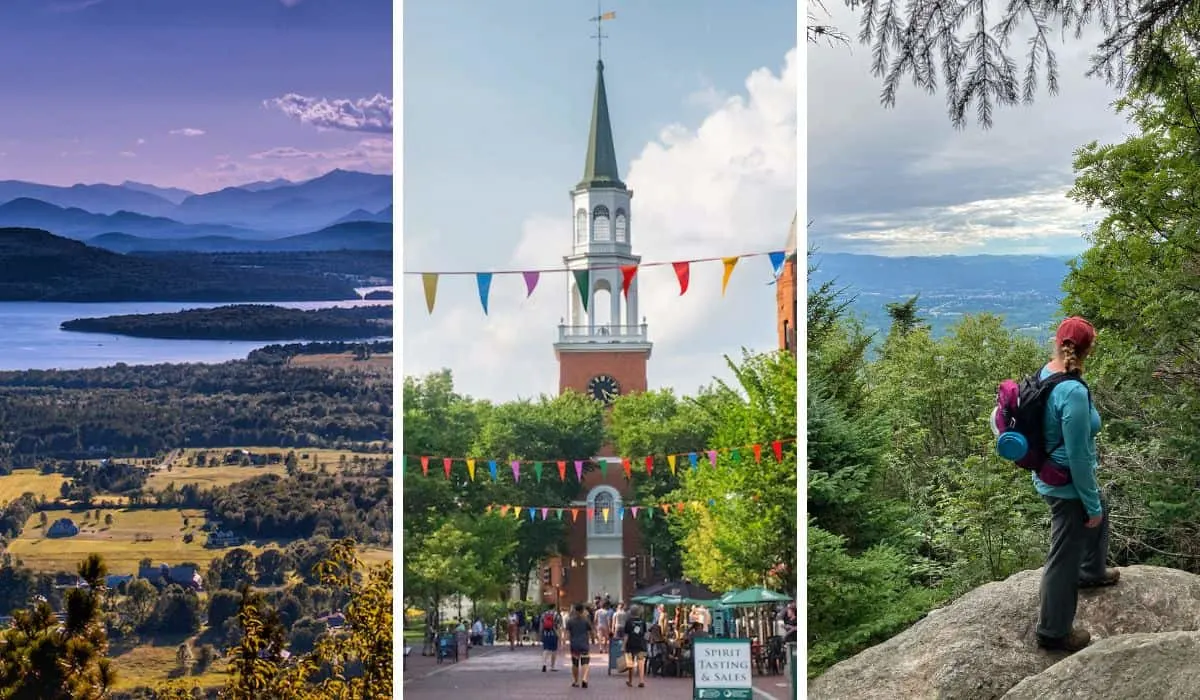 Windows are thrown open, gardens are meticulously tended, and families head outside to soak up copious amounts of Vitamin D while the summer sun heats up the Green Mountains.
If you've never experienced a summer sunset over Lake Champlain or raced to eat a maple creemee before it melted onto the pavement, this is your year.
Whether you've got a few days or a few weeks, here are the best things to do in Vermont in the summer.
Pack your swimsuit, bug spray, and hiking shoes, and head to Vermont for a memorable outdoor summer.
Swim, Paddle, or Fish in One of Vermont's Beautiful Lakes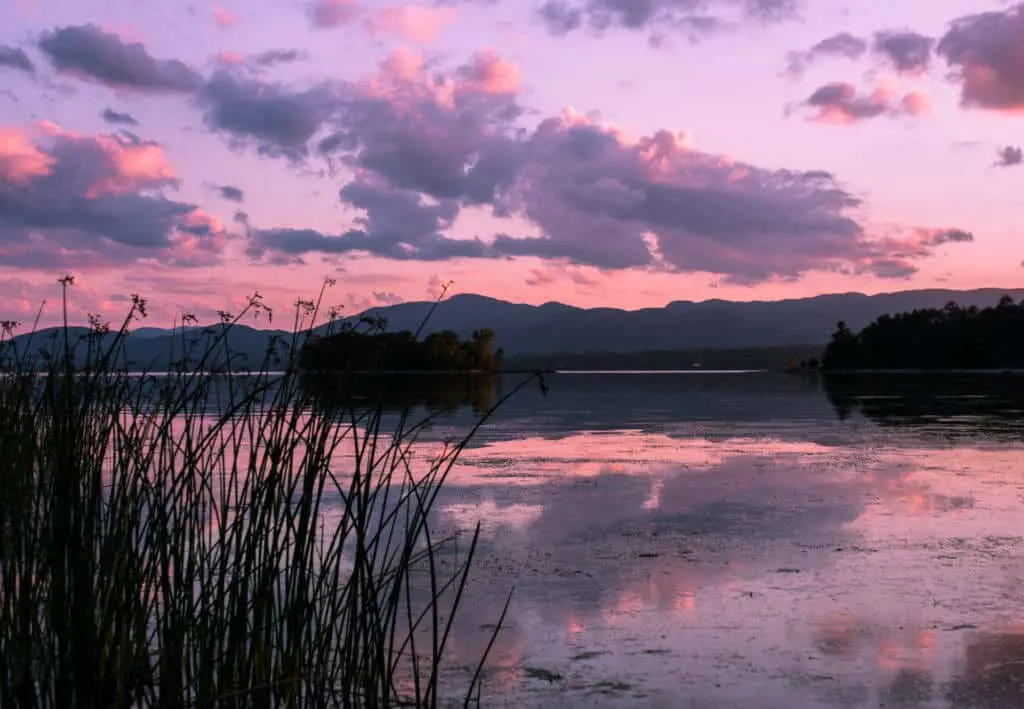 Vermont may be a landlocked state, but its beautiful and varied lakes make up for its lack of ocean shores.
If you are thinking about a lake vacation this year, don't overlook Vermont, where you can paddle to remote campsites, rent a gorgeous waterfront cabin, or plan an urban vacation in Burlington on the shores of Lake Champlain.
Here are a few of our lakes in Vermont for your next getaway, from the popular to the obscure:
Lake Champlain: America's Sixth Great Lake
Lake Champlain is a glittering gem of a lake that delineates the border between Vermont and New York. This massive Vermont Lake is 107 miles long and 14 miles wide at its widest point. The Adirondack Mountains rise up from Lake Champlain's western shore, making for dramatic sunsets from the Vermont side.
There are numerous spots on Lake Champlain that are perfect for a Vermont lake vacation.
Where you decide to set up your home base will depend on what you want to do while you're here. There are quiet coves for paddling, islands that you can camp and hike on, open water for sailing, and even an ancient fossil reef (the oldest reef system in the world).
Lake Willoughby: Vermont's Deepest Lake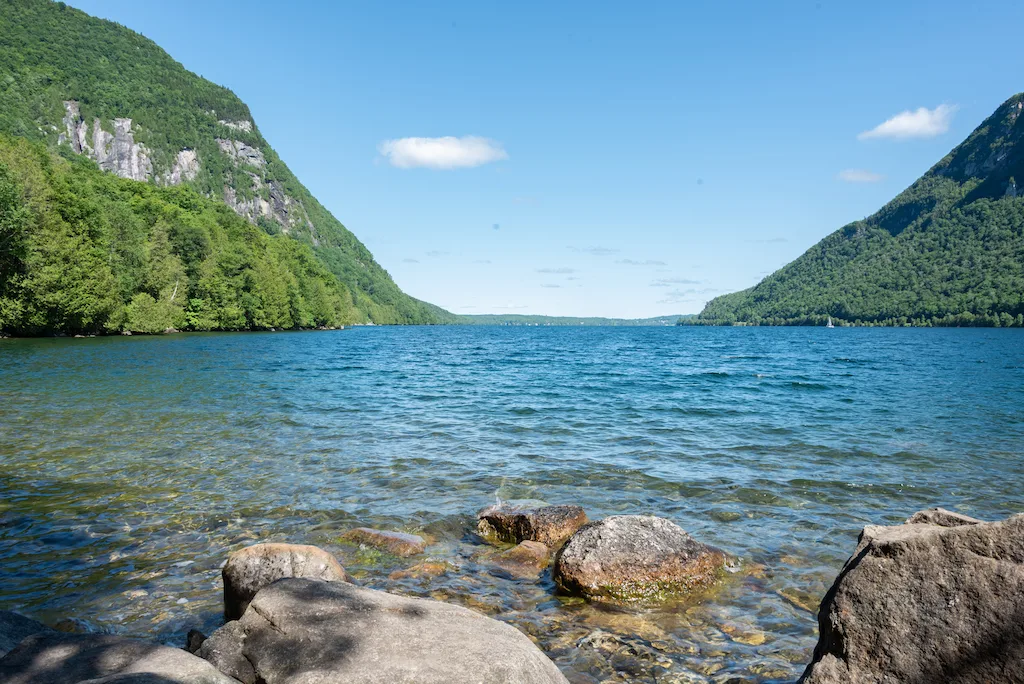 From Vermont's largest lake to its deepest, Lake Willoughby was carved by glaciers thousands of years ago. Two steep mountains, Mount Hor and Mount Pisgah, rise up on either side of it, giving Lake Willoughby the appearance of a Norwegian fjord.
There are two public beaches at the northern and southern tips of the lake, and you can hike up either Mount Hor or Mount Pisgah on either side for incredible views of the lake and the surrounding landscape.
Lake Bomoseen: The Largest Lake Entirely Within Vermont
The large, shallow Lake Bomoseen has a surface area of roughly 2,4000 acres in the towns of Castleton and Hubbardton. Lake Bomosoeen is surrounded by forested foothills that eventually turn into the northern Taconic Mountains.
There are several public beaches on Lake Bomoseen, as well as marinas and boat launches where you can buy bait, launch a watercraft, or rent a kayak. Bald eagles and osprey are common on the lake and we hear the fishing is great too!
Camping is available at Bomoseen State Park or at the more secluded Half Moon Pond State Park. There are sandy beaches in both parks, as well as kayak and canoe rentals.
Take a Hike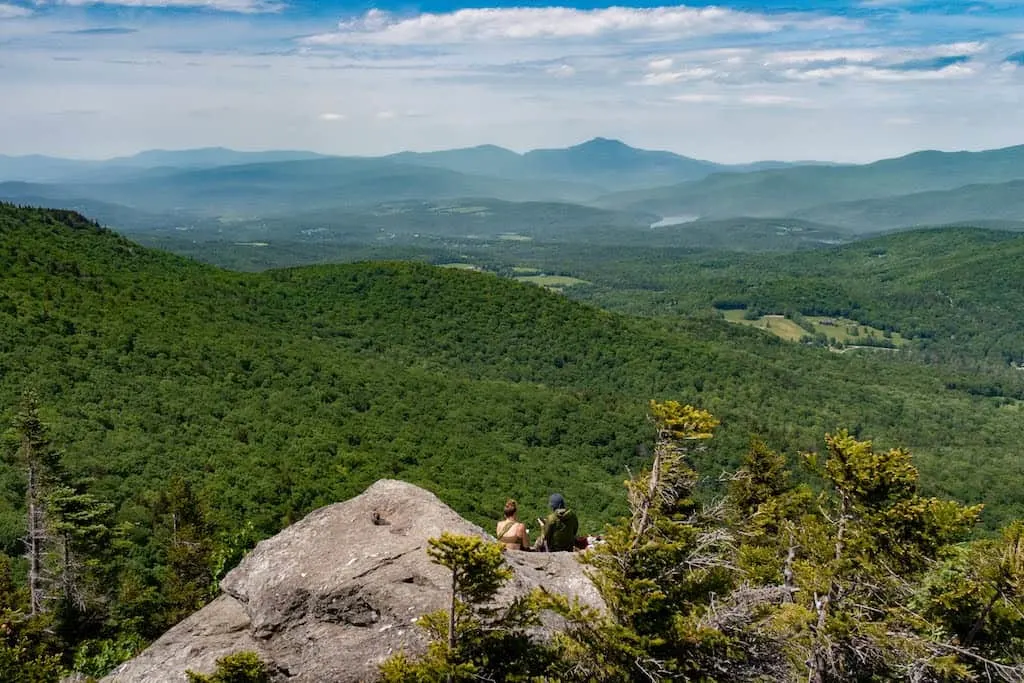 Three things make Vermont the best place on earth — maple syrup, fantastic fall colors, and the beautiful forested landscape. 78% of Vermont is forested, and while only 19% of that land is public, there are enough beautiful hiking trails to keep outdoor lovers busy for a lifetime.
I've been hiking in Vermont for my entire adult life, and I recently co-authored the third edition of AMC's Best Day Hikes in Vermont, which was released in May 2023. Detailed trail guides and maps for all of the hikes listed here can be found in the book.
I've got tons of recommendations for great Vermont hikes over at Vermont Explored, but here are my 13 favorite hikes throughout the state.
Listen to Live Music Outdoors
Outdoor concerts during the summer are a huge draw in Vermont, whether you're relaxing near the bandstand in a tiny town park or dancing under the full moon at one of Vermont's annual music festivals.
If you don't mind driving, there's a good chance that you can find fantastic outdoor music every day of the week in the summer.
Here are a few of the more iconic summer music festivals in Vermont :
June 7-11, 2023: Burlington Jazz Festival in Burlington, VT: This year marks the 40th anniversary of the Burlington Discover Jazz Festival, a five-day festival celebrating a stellar lineup of celebrated jazz musicians from around the world. This year's festival is presented by New England Federal Credit Union and produced by the Flynn.
June 22-25, 2023: Jenny Brook Bluegrass Festival in Tunbridge, VT: The 22nd annual Jenny Brook Bluegrass Festival features four days of live music, workshops for kids and adults, and a barn dance.
July 7-9, 2023: Dead of Summer in Manchester, VT: Two days of Grateful-Dead-inspired music and camping on 35 beautiful acres.
August 18-20, 2023: Green Mountain Bluegrass and Roots Festival in Manchester, VT: This year's weekend-long Green Mountain Bluegrass and Roots Festival features a stellar line-up of acclaimed musicians in a gorgeous setting among the mountains of southern Vermont.
How to Find Live Music in Vermont
In addition to the annual events mentioned above, there are hundreds more fantastic live music events throughout the summer in Vermont. Check out Vermont Vacation's event calendar and the Vermont Art Council to find even more live music throughout the state.
Indulge in a Vermont Creemee or Ice Cream
In Vermont, we call soft-serve ice cream "creemees," and maple creemees are a summer staple for both locals and visitors. They're also ahmaaazingggg, so be sure to brake for one when you're passing through.
Eric and I are actually on the hunt for the best maple creemees in Vermont, so you'd be doing us a favor if you share your secret creemee spots.
You can find creemees all over Vermont, but if you're unsure of where to go, try Canteen Creemeee in Waitsfield, Vermont Cookie Love in North Ferrisburgh, or the Sugar Shack in Arlington.
For another ice cream treat, head to Ben & Jerry's in Waterbury. Ben & Jerry started serving ice cream from a renovated gas station in Burlington back in 1978. Their first factory was opened in Waterbury in 1985 and continues to make approximately 350,000 pints per day.
Tour the factory, indulge in your favorite flavors, and visit the flavor graveyard. Advanced online ticket purchases are highly encouraged.
Drive to the Top of a Vermont Mountain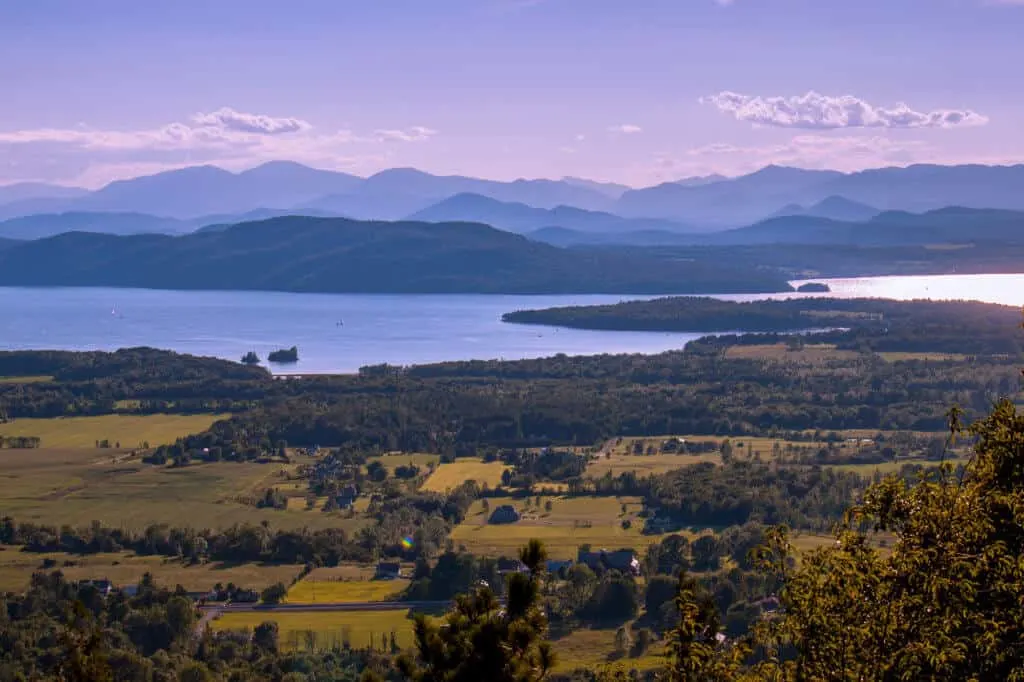 We love a good hike to a mountain vista, but sometimes it's fun to pack a picnic and discover a sweet Vermont view without even breaking a sweat.
There are several mountain peaks in Vermont with auto roads — perfect for a summer afternoon (before or after your maple creemee stop).
Put one or all of these Vermont drives on your summer bucket list:
Mount Equinox Skyline Drive in Manchester, VT: This is the longest privately owned, paved toll road in the United States. Mount Equinox Skyline Drive ascends 3,248 feet over 5.2 miles to the top of Mount Equinox. The road is open Memorial Day Weekend to October 31st, 9 am to 5 pm daily. Car and driver, $25. Additional passengers, $5.
Mount Ascutney Parkway: Mount Ascutney is unique as far as Vermont mountains go. It's a monadnock — an isolated mountain of erosion-resistant rock, in this case, granite. It's a conspicuous mountain, towering 3,144 feet above the Connecticut River Valley below. Mount Ascutney Parkway is a 3.7-mile road that was built by hand and machine by the Civilian Conservation Corps from 1933 to 1937. The park is open from May 22 to October 16. $5 for adults, $2 for kids.
Mount Mansfield Auto Toll Road: There are several ways to hike to the top of Mount Mansfield, but only one way to drive to the top. The historic Auto Toll Road is maintained by Stowe Mountain Resort and is 4.5 miles. It's not suitable for RVs, trailers, or motorcycles. The toll road is open from May 27 to October 15. $32 for car and driver. $12 for each additional passenger.
Mount Philo Summit Access Road: Mount Philo State Park was Vermont's first state park, created in 1924. This small mountain peak provides beautiful views of the Lake Champlain Valley, not to mention primo picnic spots and fantastic sunsets. It's open from Memorial Day weekend to October 31. $5 for adults, $2 for kids.
Meet Friendly Farm Animals at Local Farms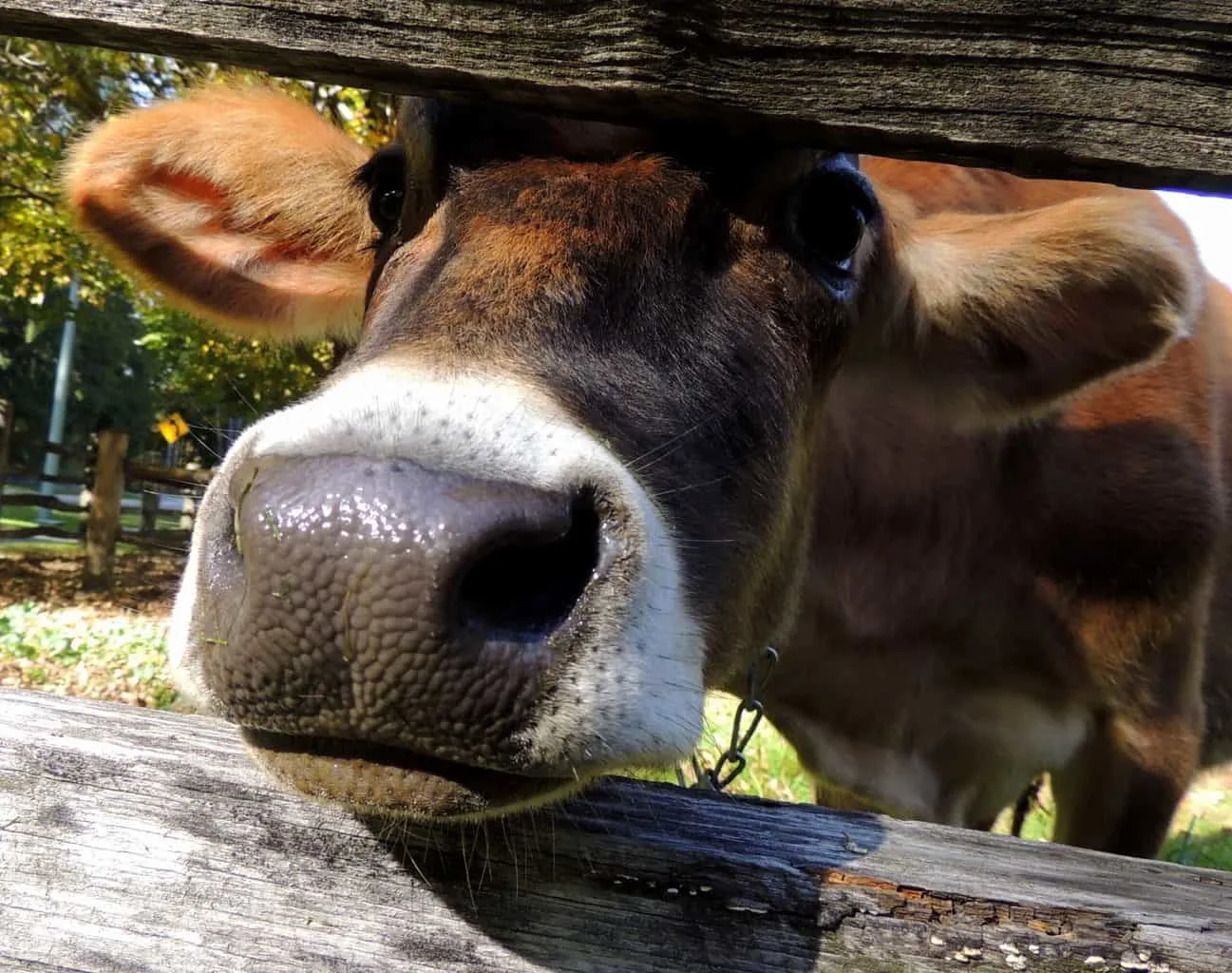 Vermont farms are fun to explore any time of year, but in the summer, farms and barnyards are bustling with activity and events. There are dozens of farms throughout the state that welcome visitors.
Here are a few of our favorite spots to converse with cows, play with pigs, and love on horses, chickens, and sheep.
Merck Forest & Farmland Center in Rupert, Vermont: Pigs, sheep, chickens, and horses on a 60-acre farm surrounded by forest.
Billings Farm and Museum in Woodstock, Vermont: 0 Jersey cows, five draft horses, and a flock of Southdown sheep, not to mention oxen, pigs, and chickens, make Billings Farm & Museum an awesome place to immerse yourself in farm life.
Shelburne Farms in Shelburne, Vermont: The children's farmyard is a place of learning and fun for all ages. Watch the chicken parade, milk a cow, and visit with the goats, sheep, pigs, rabbits, and miniature Sicilian donkeys.
Shop the Famous Church Street Marketplace in Burlington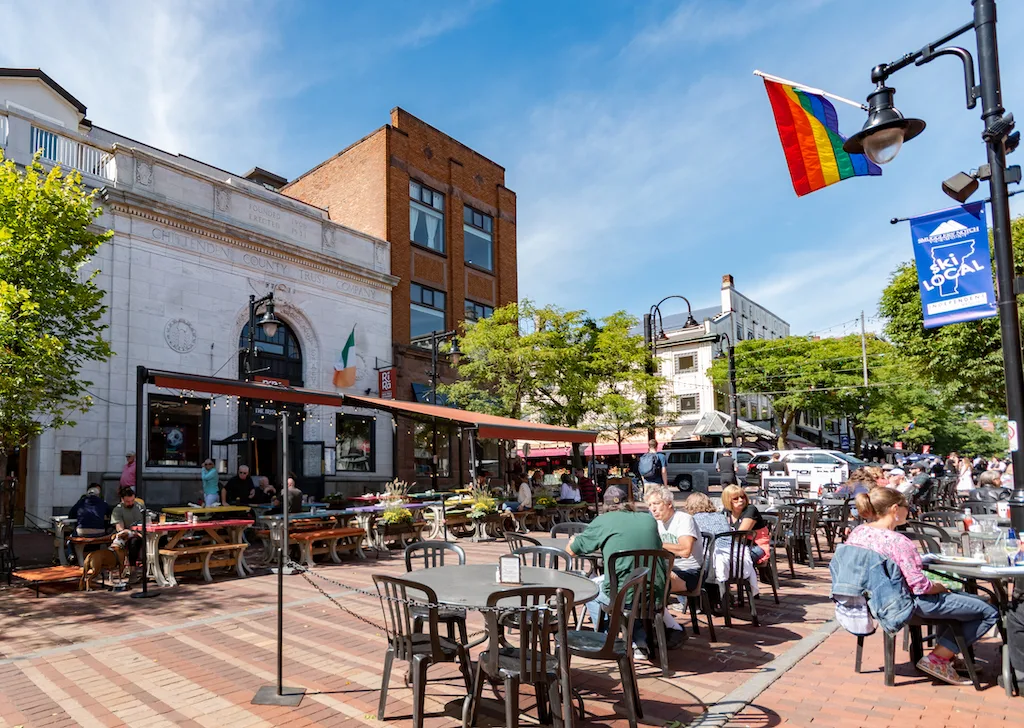 When visiting Vermont's biggest city, you will undoubtedly find yourself strolling along the Church Street Marketplace, a pedestrian-only shopping and dining mall encompassing four blocks between Main and Pearl Streets.
Church Street is a hub of activity in Burlington, where you'll find both street food and fine dining, local crafters, and high-end boutiques. Church Street is a great spot to grab a coffee and do some people-watching, catch live music on the street, or dine al-fresco at one of the many eateries.
Meandering along Church Streets is one of the best things to do in Vermont in the summer.
Go Mountain Biking in the Green Mountains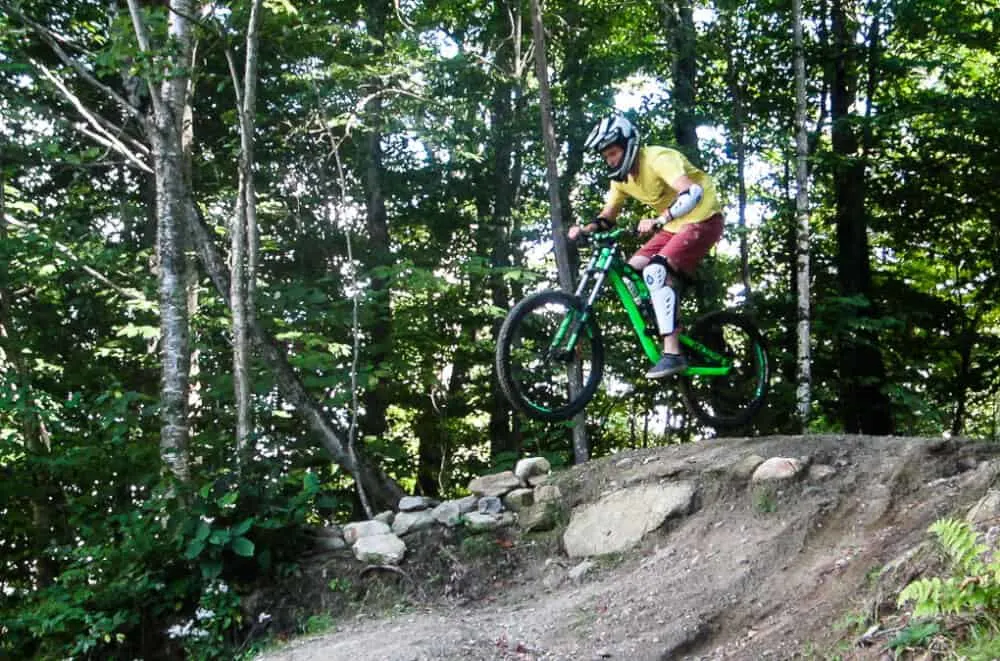 According to the Vermont Mountain Bike Association, there are more than 1,000 miles of maintained mountain biking trails in Vermont. If careening down a mountain at full speed sounds thrilling, check out lift-serviced mountain biking trails at Mount Snow, Sugarbush, Stratton Mountain, or Killington Resort.
Not sure where to go mountain biking in Vermont? Kingdom Trails in Vermont's Northeast Kingdom has been called one of the best mountain bike trail networks in North America.
With more than 100 miles of single and double-track trails, you could spend weeks exploring this area on two wheels. The trail system navigates a beautiful pastoral landscape through working farms, backyards, and rugged mountainsides.
If you already have a Vermont destination in mind, you can easily search for trails on the Vermont Mountain Bike Association's website. Filter your search by region, type of trails, and level of expertise to find the perfect trail system for you!
Cycle, Jog, or Walk the Island Line Trail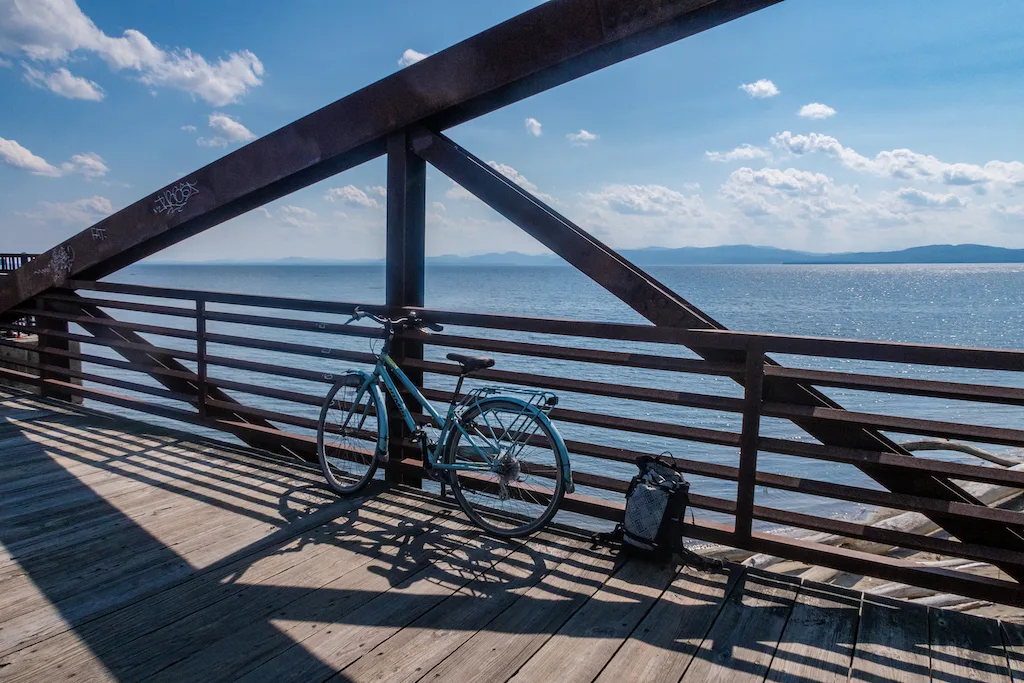 If you're looking for a way to get outside and enjoy the fabulous Vermont weather and spectacular mountain views, look no further than the Island Line Trail. This spectacular multi-use trail follows Burlington's waterfront via the Burlington Greenway and heads out on the beautiful Colchester Causeway three miles into the middle of Lake Champlain.
Public beaches, natural areas, and scenic vistas surround you as you cycle, jog, or meander along the path. Take Local Motion's Island Line Bike Ferry to cross "the Cut," a 200-foot gap in the causeway, and then continue onto the Lake Champlain Islands.
This is one of the best things to do in Vermont in the summer, especially if you're spending time in and around Burlington.
Visit One of Vermont's Many Historic Sites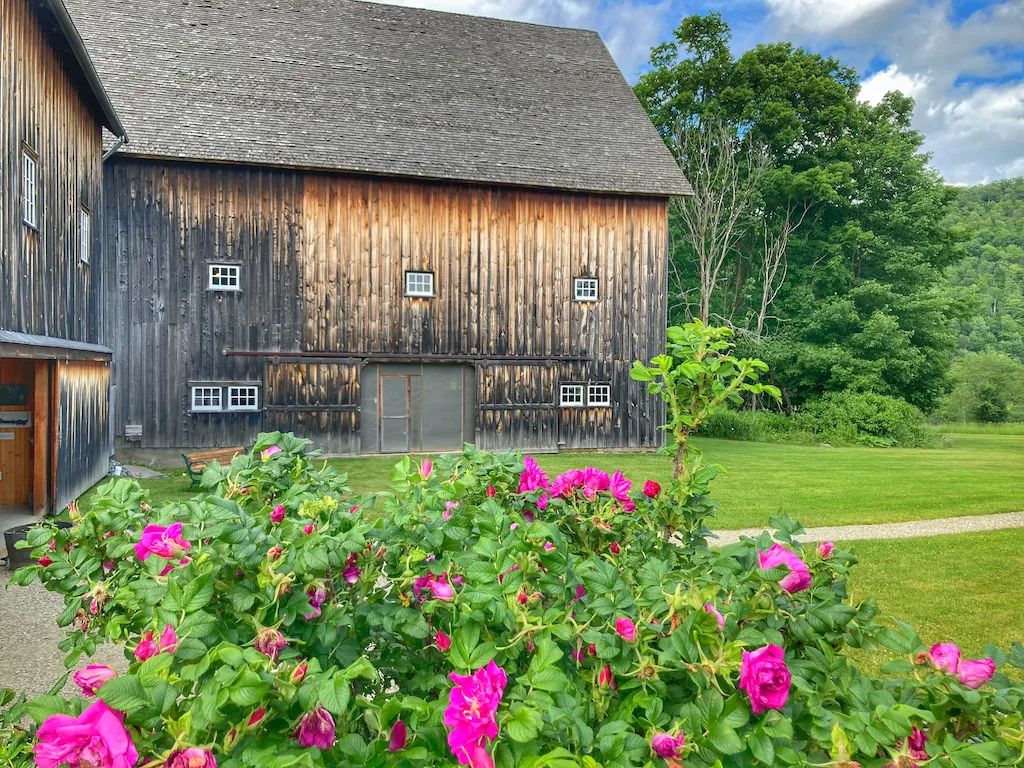 The state of Vermont maintains more than a dozen state historic sites that encourage the discovery and appreciation of Vermont's rich cultural heritage through stewardship and interpretation. These wonderful assets commemorate historic battles, Vermont presidents, and important events throughout the state.
Every single one of the Vermont State Historic Sites is worth visiting, but I'd be lying if I said I didn't have favorites.
Visiting Bennington, Vermont? The tallest man-made building in Vermont commemorates the Battle of Bennington, a pivotal victory for American forces on the New England front of the American Revolution.
Take an elevator to the top of the Bennington Battle Monument for fantastic views of the Taconic and Green Mountains, and have a picnic on the sprawling lawn before taking a self-guided walking tour of Old Bennington.
The 30th president of the United States was born in the tiny hamlet of Plymouth Notch, Vermont. The President Calvin Coolidge State Historic Site tells the story of Coolidge's life and family in a historic village that appears much as it did in the early 1900s. Visit an 1840 church where he worshipped with his family, the 1890 school house where he attended school, and the house where he was sworn into the office of President in 1923.
Check out an Outdoor Sculpture Park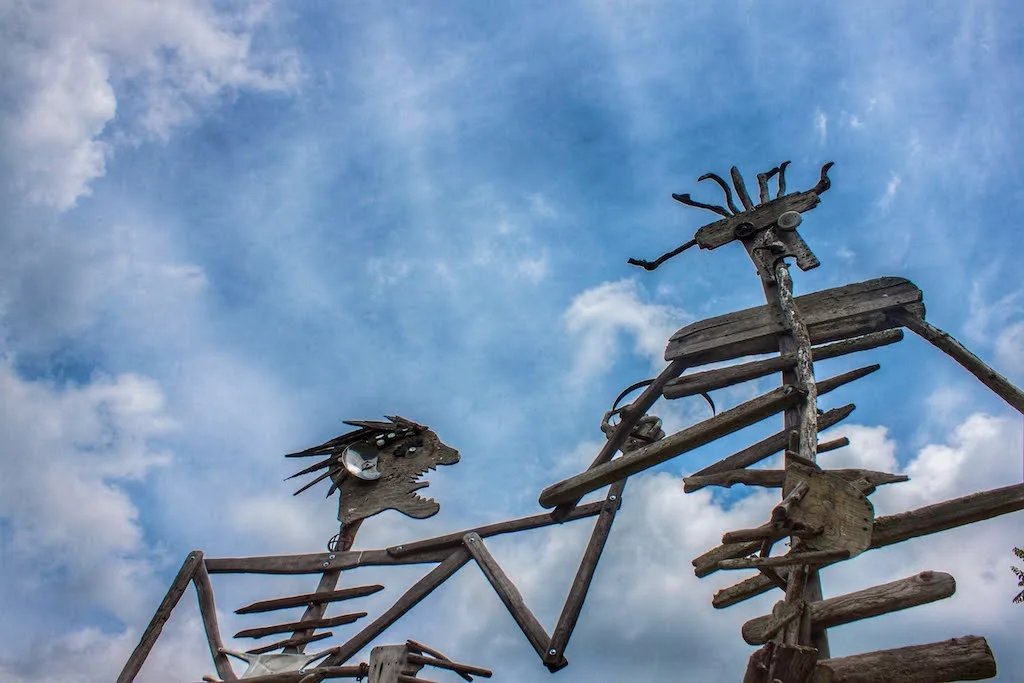 What could be better than getting outside and enjoying a perfect summer day in Vermont? How about getting outside while discovering art?
For a tiny state, Vermont has an eclectic variety of opportunities to interact with outdoor art.
The largely rural landscape makes an enchanting backdrop for all kinds of art installations, and as the seasons change, so does the experience.
A stroll through the Path of Life Sculpture Garden is a journey. Visitors travel through life, from birth to death and beyond, while interacting with 18 works of art on 14 beautiful acres along the Connecticut River in Windsor.
Set against the beautiful Taconic Mountains in Manchester, the outdoor sculpture park at Southern Vermont Arts Center (SVAC) is an expansive exhibition in fields and forests on a sprawling 120-acre campus.
For even more ideas, read about our favorite outdoor sculpture parks throughout Vermont.
Visit the Exhibits at Shelburne Museum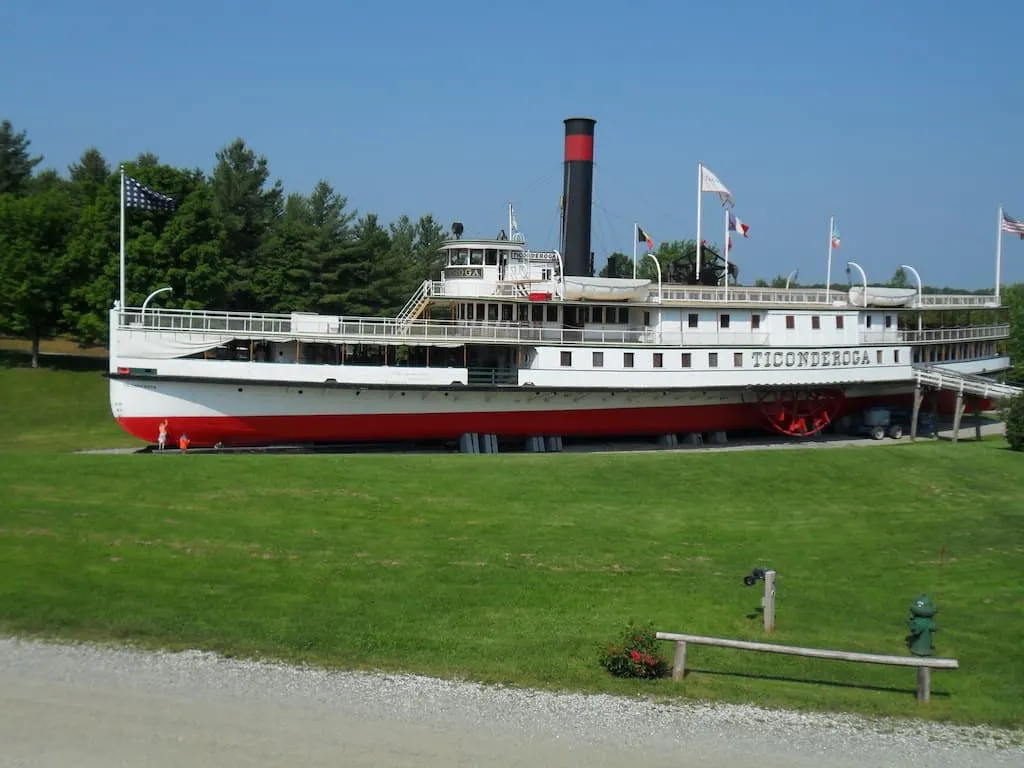 Explore more of Vermont as well as the rest of the world at the Shelburne Museum in Shelburne, Vermont. This is the largest art and history museum in northern New England and one of the top things to do in Vermont in the summer.
The Museum's 45-acre campus includes a Shaker design round barn, a general store, a carousel, and the 220-foot sidewheel steamboat Ticonderoga.
Meander through acres of beautiful gardens outdoors and check out the Webb Gallery, which features important American paintings by Andrew Wyeth, Winslow Homer, Grandma Moses, John Singleton Copley, and more.
Ride Vermont's Longest Rail Trail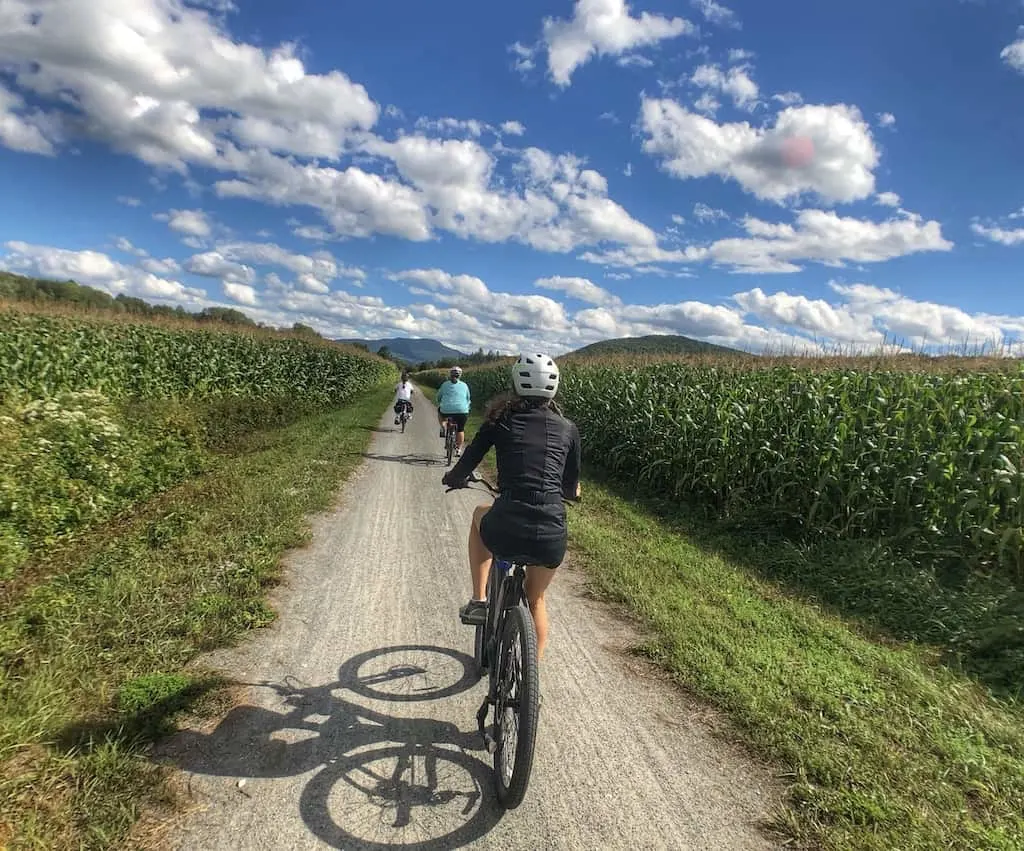 Experience 93 miles of car-free riding through one of Vermont's most scenic regions. The Lamoille Valley Rail Trail is New England's longest rail trail, traveling from Swanton on the shores of Lake Champlain, all the way to St. Johnsbury in the Northeast Kingdom.
One of the best ways to explore the Lamoille Valley Rail Trail is with an E-bike tour or rental from Lamoille Valley Bike Tours. The self-guided Summer Adventure Tours are designed to be flexible and give you plenty of time to explore the best parts of the trail at your own pace.
A full-day tour allows guests to spend the day traveling this scenic trail on one of our comfortable electric bikes and enjoy shopping, dining, brewery hopping, swimming, fishing, and more.
Tour Vermont Covered Bridges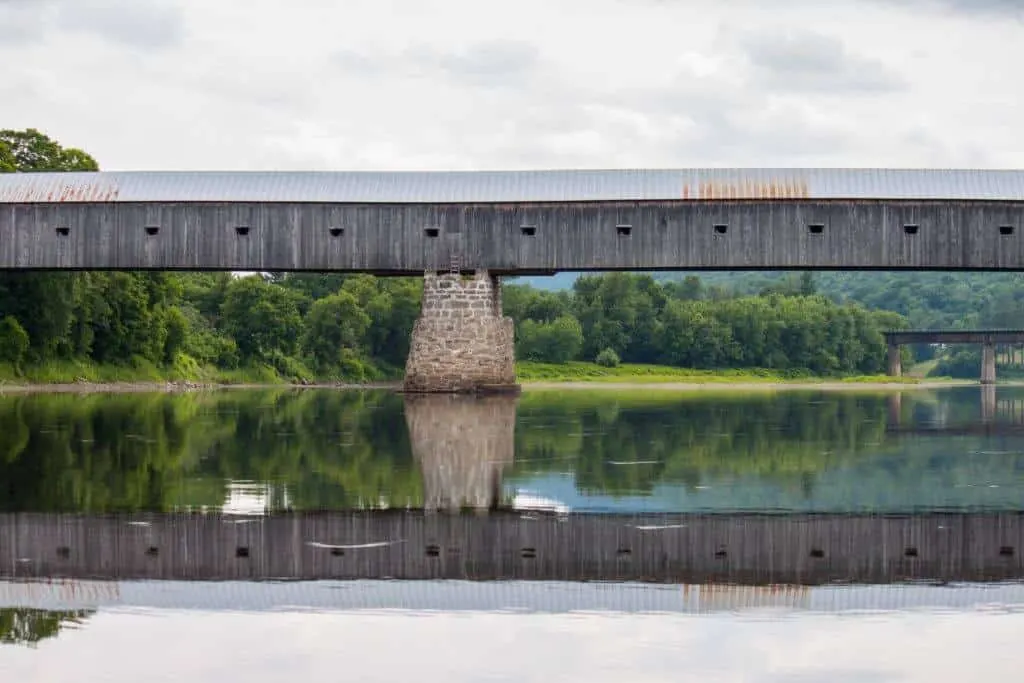 Red barns and bridges are as ubiquitous to Vermont as black and white cows. They add a touch of nostalgia and romance to the woodland and pastoral scenes of the Green Mountains and are perfect for adding a bit of scenic history to your Vermont vacation.
There are more than 100 covered bridges in Vermont. These beautiful feats of engineering offer a one-of-a-kind look into a bygone age — a time when ingenious craftsmanship was used to create structures that embodied simple beauty and embraced the natural landscape.
Here's a map of covered bridges in Vermont so you can add one to your summer itinerary.
Drive One of Vermont's Scenic Byways
Fill up your gas tank, charge your camera, and pack your sturdy footwear – it's time for another incredible Vermont road trip. There are 10 gorgeous scenic byways in Vermont, and all of them are perfect for summer adventuring, whether you've got an afternoon or a couple of days to explore.
Travel scenic Route 100 through the Green Mountains, meander along the Connecticut River Byway, or travel along beautiful Lake Champlain on historic Route 7. No matter where you want to go in Vermont, there's a scenic byway with your name on it!
Relax Near a Vermont Swimming Hole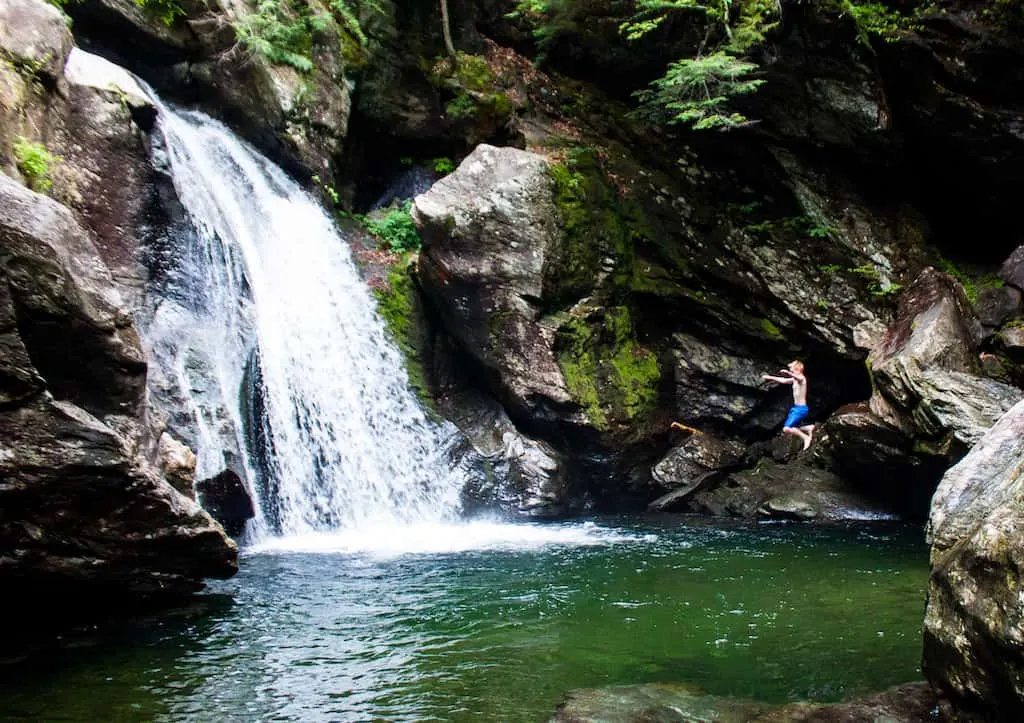 After five months of winter weather, there's nothing quite as refreshing as a Vermont swimming hole on a hot summer day.
Swimming holes in Vermont are part of what makes summer so awesome here, and when traveling Vermont's back roads in the summer, it's important to keep an emergency beach bag with you.
Many swimming holes in Vermont are only known to locals, while others are iconic and very popular. The tell-tale sign of a good swimming hole will be a line of cars parked on the shoulder of a back road that runs alongside a river.
Favorites include Bingham Falls in Stowe, which features one of Vermont's most beautiful waterfalls and one of the coldest spots to take a plunge.
For a more family-friendly adventure, head to Johnson and enjoy a relaxing afternoon at Beard Recreation Park on the Gihon River. The swimming area is wide, deep, and easy to get into, and there's a small sandy beach and beautiful waterfalls.
Need more ideas? Here are 10 of the best swimming holes in Vermont.
Explore the Green Mountain National Forest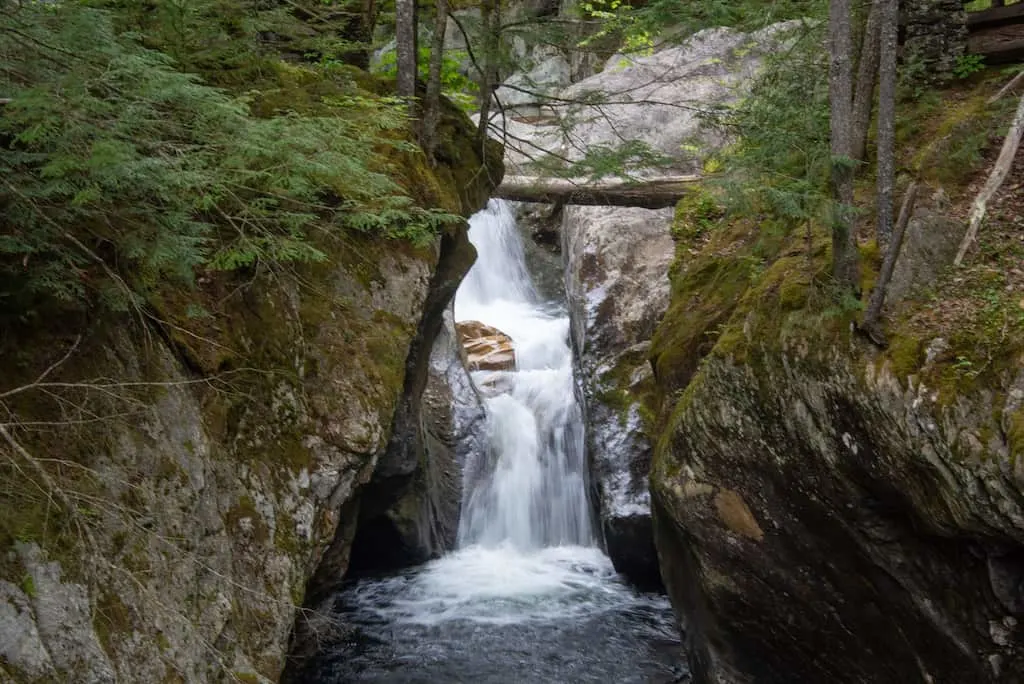 Secret swimming holes, endless miles of hiking trails, and mind-boggling vistas await you in Vermont's Green Mountains, not to mention secluded campsites, streams full of trout, and beautiful waterfalls.
The Green Mountain National Forest, located in southwestern and central Vermont, is the place to go when you want to paddle a quiet lake, photograph a waterfall, hike a trail, or simply commune with nature.
The southern section of the Green Mountain National Forest is located in Bennington, Windham, and Rutland counties. This region includes a section of the Appalachian Trail, the southernmost section of the Long Trail, two front-country campgrounds, and five designated Wilderness areas.
A stunning section of Vermont's Long Trail travels through this section of the Green Mountain National Forest, including the incredible Monroe Skyline, which includes Mount Abraham and Mount Ellen, two of Vermont's five peaks over 4,000 feet.
Here are some highlights of the Green Mountain National Forest that you won't want to miss.
Take a Sunset Cruise on Lake Champlain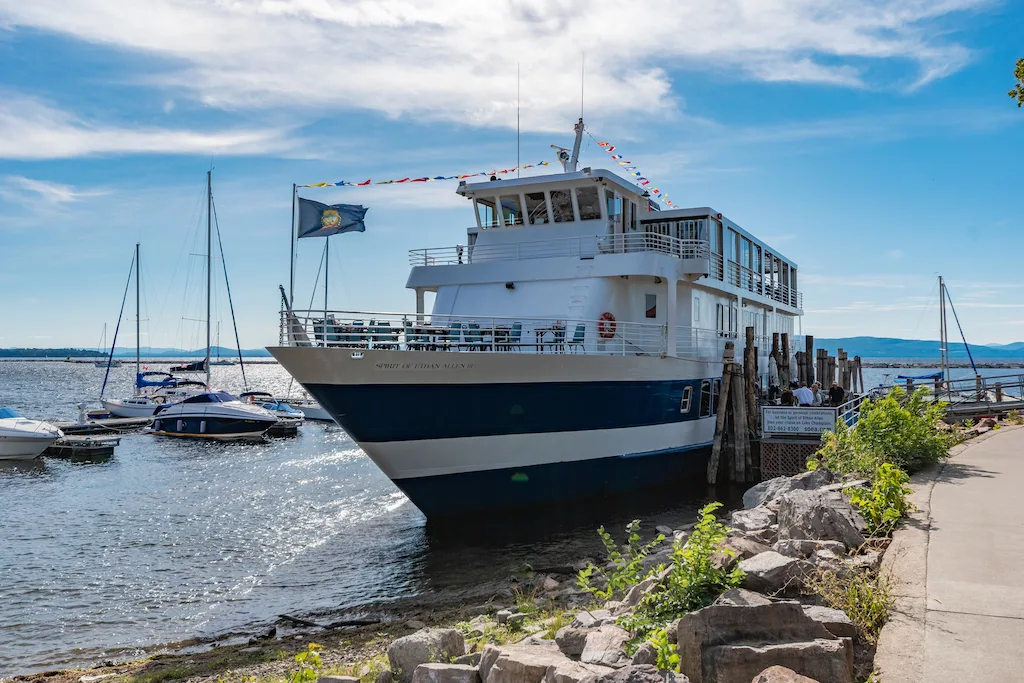 There's nothing more magical than a Lake Champlain sunset at the end of a beautiful summer day in Vermont. The Spirit of Ethan Allen departs from the Burlington Waterfront for sunset cruises on Friday and Saturday evenings through the summer.
Sip a cocktail, order some snacks, and watch the sun sink behind the Adirondack Mountains. It's the perfect way to end a day in Burlington. If you can't make the sunset cruise, check out the lunch or narrated cruises which are offered more frequently during the week.
For more information on cruising Lake Champlain, visit The Spirit of Ethan Allen.
Learn How Maple Syrup is Made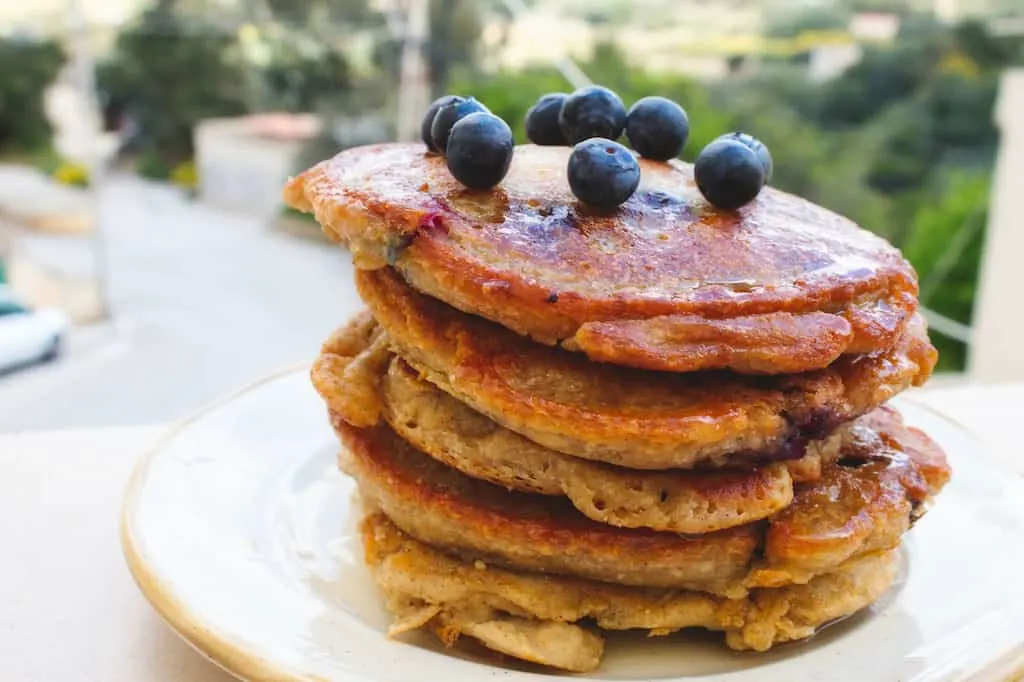 Vermont's 600+ sugarmakers produced 2.5 million gallons of maple syrup in 2022, leading the country in production.
What's even more exciting is that many Vermont sugar shacks open their doors to the public so that the rest of us can learn how maple syrup goes from tree, to tap, to table each spring.
Morse Farm Maple Sugarworks, Vermont's oldest sugarhouse, is an 8th-generation farm in Montpelier that loves visitors.
They offer free sugar house tours and tastings throughout the season, as well as multimedia displays, a nature trail, a country store, and an outdoor Vermont farm life museum.
Morse Farm is open daily year-round. Visitors can walk the "maple trail' winding through the sugarbush and visit Rex and James, the Morse Farm goats. Pieces of folk art and antique farm implements can be found throughout the property.
---
Looking for more ideas for the best things to do in Vermont in the summer? Check out our sister site, Vermont Explored, and follow us on social media for more outdoor inspiration.
Pin for Later?