You probably already know that Lake Havasu City is an amazing spring vacation destination for families, but we'd argue that it's an awesome vacation spot all through the year (yes, summer too!).
If you already love this lakeside community, why not book one of our favorite Lake Havasu vacation rentals for your next getaway?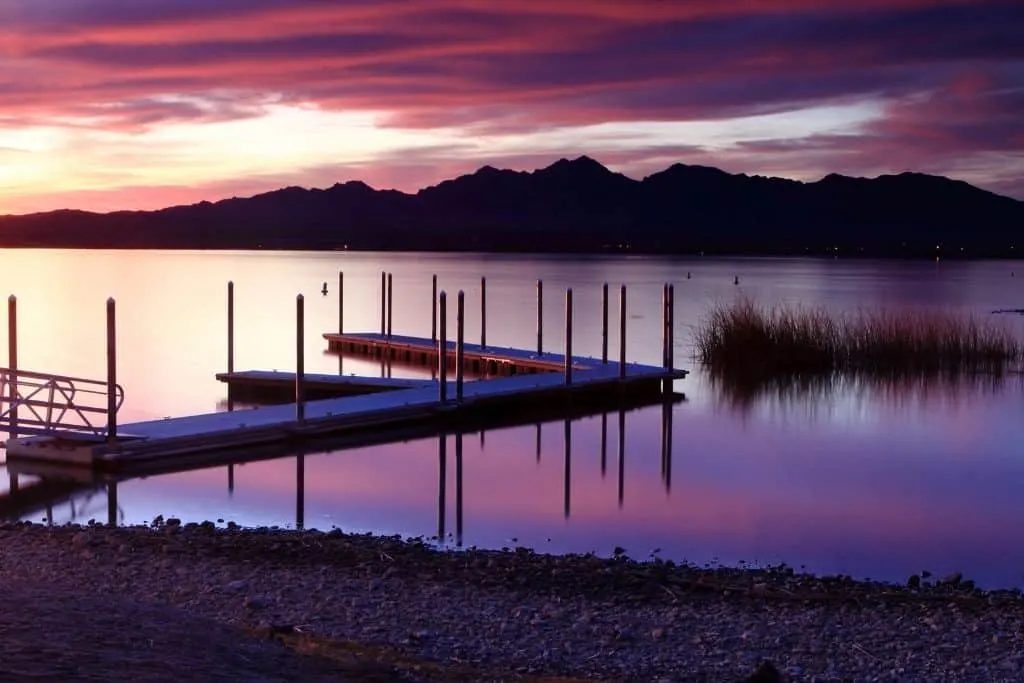 Planning a vacation to Lake Havasu City is easy, and there's so much for families to do, especially if you love spending time on the water and exploring the outdoors.
And if you're looking for awesome places to stay with your family, you'll find a unique collection of awesome Lake Havasu vacation rentals to choose from, whether you're visiting for a long weekend or a whole week.
Because my dad lived in Lake Havasu City for many years, we've had the opportunity to explore lots of different lodging options, from camping to posh hotels, and everything in between.
If you are looking for places to stay in Lake Havasu City with kids, we'd recommend starting your search on VRBO, especially if you're planning on staying more than a few days.
We've got absolutely nothing against Lake Havasu City Hotels, and we've even got some awesome hotel recommendations, but vacation home rentals win for family-friendly lodging in just about every case.
Why VRBO is Great for Family-Friendly Lake Havasu Lodging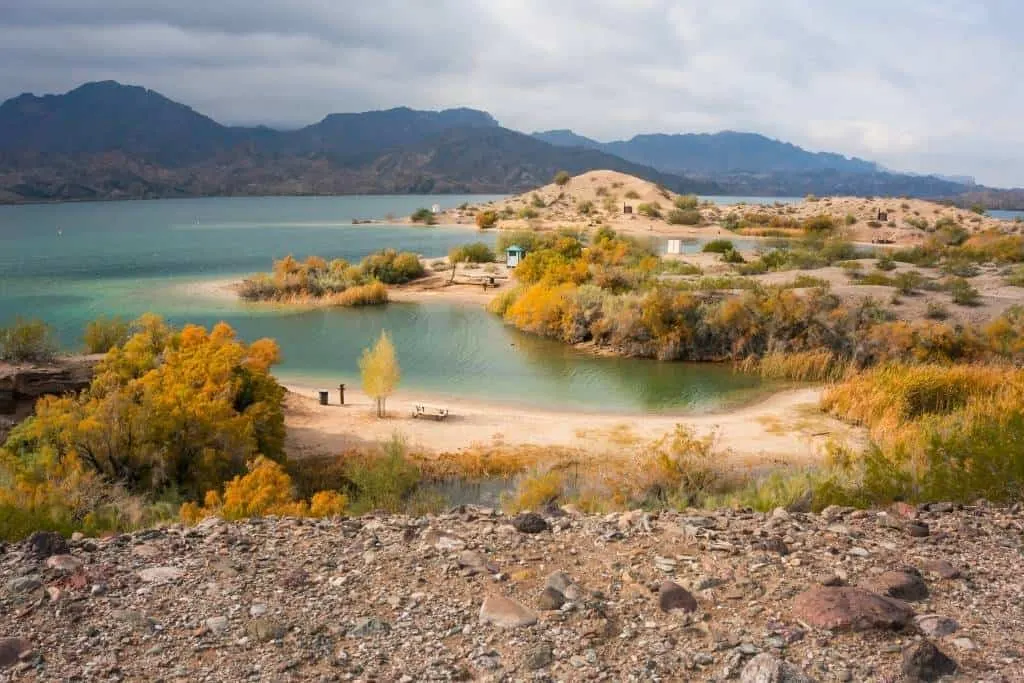 When we visit Lake Havasu City with kids, we really appreciate having a kitchen to cook our meals in, and separate bedrooms so we can all have a little privacy at the end of the day.
Many of the Lake Havasu vacation rentals that we've stayed in even have outdoor pools, or other fun amenities that are especially awesome for kids.
The downside to renting a vacation rental instead of staying in a hotel is the location. Some of the best Lake Havasu City hotels are right on the water, making it easy to take advantage of swimming, paddling, and boating, not to mention all of the waterfront restaurants.
Vacation rentals, by contrast, are mostly up the hill in the residential parts of the city. It's a short drive to the water from just about anywhere in town, but you probably won't be where the action is!
For us, staying in a Lake Havasu vacation rental is a nice way to escape from the hubbub of the waterfront, which can be incredibly busy. We spend our days on the beach, at the park, or hiking, and then our quiet vacation rental is like a lovely respite from the busyness of the day.
Check out these awesome places to stay with (or without) kids in Lake Havasu City, and you'll be sold!
The Best Lake Havasu City Vacation Rentals for Families
We chose these lovely Lake Havasu vacation rentals because of their kid-friendliness, so you can expect a full kitchen, separate bedrooms, a nice location, and great outdoor spaces – everything you need for a memorable family vacation in Lake Havasu City!
Vacation Home for 13 Guests with an Infinity Pool and Waterfall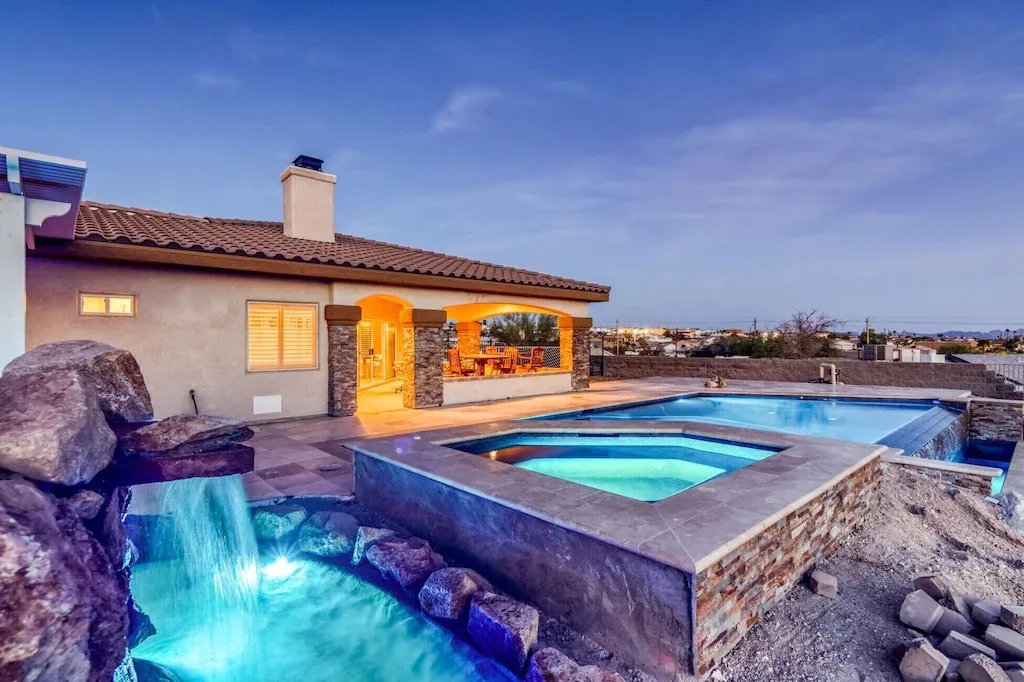 This stunningly beautiful home features a 34′ infinity pool, three waterfalls, and a hot tub on an acre of land with expansive views of the lake, making it our top Lake Havasu vacation rental for large families.
Inside, you'll find four bedrooms and three bathrooms, a fully-equipped kitchen with stainless steel appliances, an electric fireplace, an open floor plan, and two master bedrooms. There are more than 2,400 feet indoors, several flat-screen TVs, a laundry room, a three-car garage, and fast wi-fi.
Outdoors, you'll find four patios, parking for as many cars/boats/RVs as you want to bring, and outdoor dining areas. This really is the perfect home for large families, reunions, or groups of friends. It's located on the outskirts of town, about four miles from Lake Havasu. Pets are not permitted.
---
---
Lake Havasu Vacation Rental for 10 with a Giant Water Slide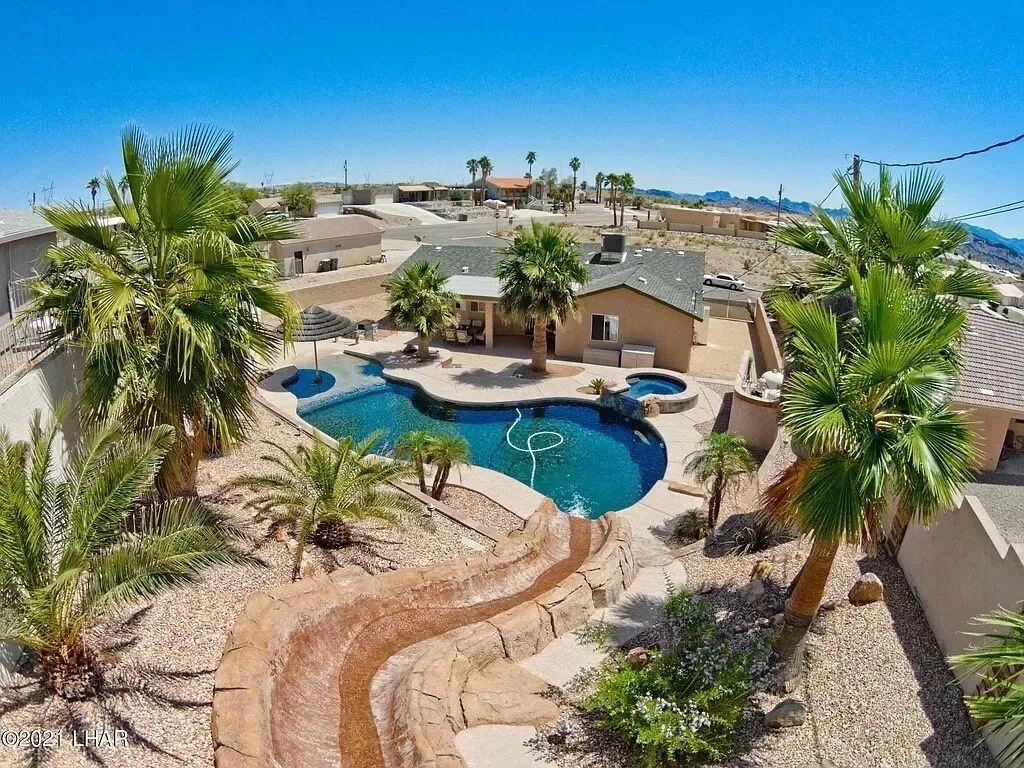 If you're looking for a relaxing three-bedroom, two-bath vacation rental in Lake Havasu, look no further!
This beautiful home sleeps 10 comfortably, so it's perfect for family and friends! The spacious backyard features an outdoor BBQ, firepit, spa, private pool, and epic water slide.
Feel right at home with all amenities provided as well as a fully stocked kitchen and coffee bar, plus a huge flat-screen TV, two master bedrooms, and a fireplace. The inside is spacious and bright, but you'll probably spend all your time out by the pool! Garage access is also available upon request.
---
Affordable Lake Havasu Duplex Rental with Backyard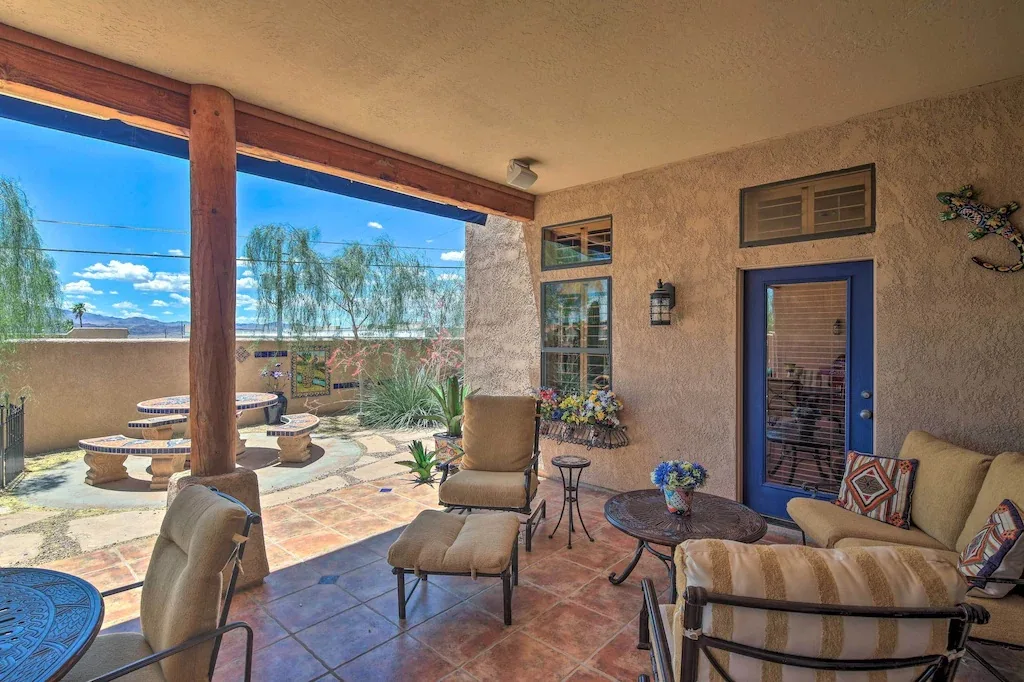 This affordable duplex in Lake Havasu is beautifully decorated, sparkling clean, and just a mile from the London Bridge.
Featuring three bedrooms and two bathrooms, this vacation rental sleeps six and is within walking distance of restaurants, cafes, and shops. Inside, you'll find an open-concept living space, a propane fireplace, and three flat-screen TVs.
Outdoors, there is a small, tastefully decorated sitting area with mountain views in an entirely fenced-in yard. This property is also dog-friendly for an additional fee.
---
Large Family Vacation Rental with Pool and Basketball Court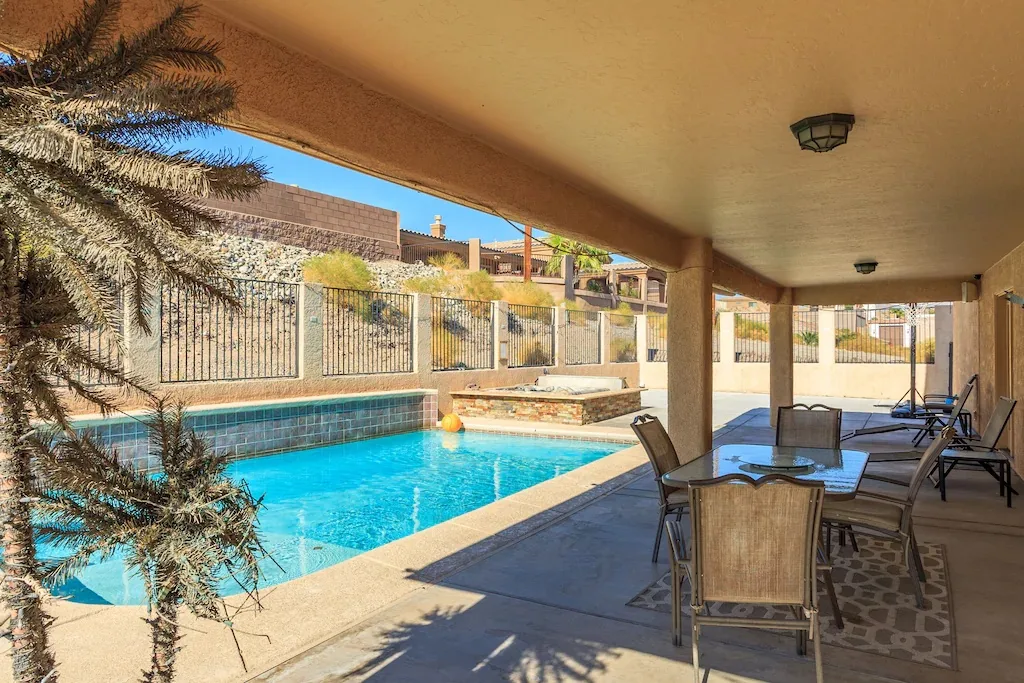 This lovely backyard can be yours during your stay in Lake Havasu City! This beautiful lake-view home has three bedrooms and two bathrooms with room for up to ten people.
The large backyard includes a pool, jacuzzi, covered patio, and a basketball court. Indoors, you'll find a large kitchen, three smart TVs, a laundry room, and lots of room to spread out.
Up to four pets are permitted for an extra pet fee, and Lake Havasu and the London Bridge are less than four miles away.
---
Stylish Vacation Home Within Walking Distance of Lake Havasu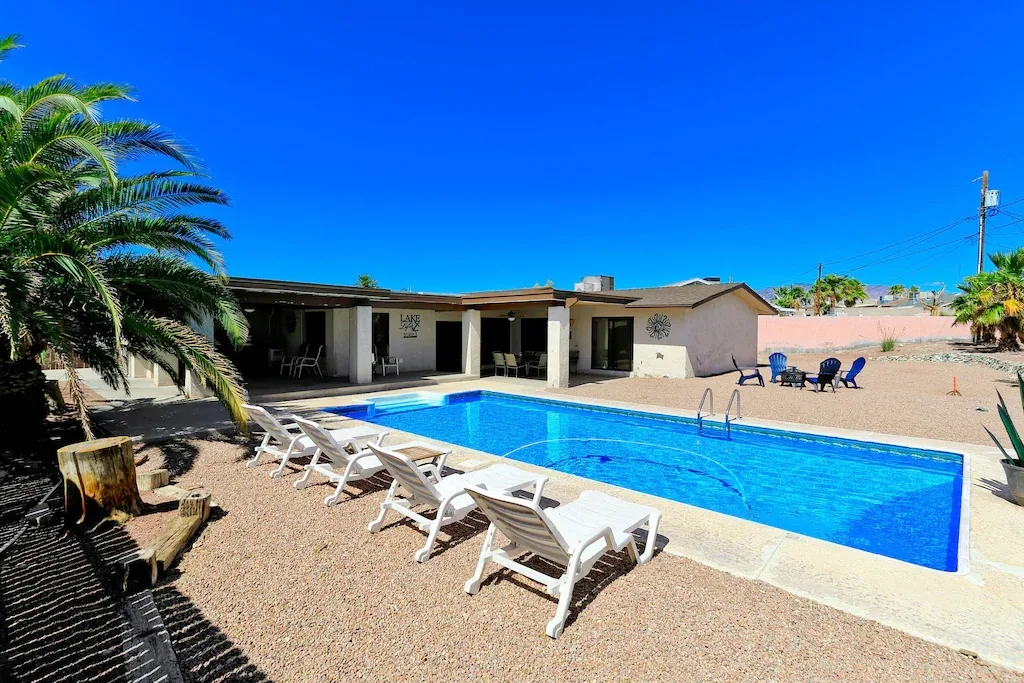 This stylish vacation home in Lake Havasu City features four bedrooms and two bathrooms, a huge backyard with a heated pool, a horseshoe pit, two covered patios, and a ping-pong table. And it's within walking distance of Lake Havasu and the London Bridge.
The spacious living room includes two couches, a large flat-screen TV, and a glass slider to the backyard and pool area. The master bedroom features a king-size bed, and the two additional bedrooms each have queen beds. There is a large fourth room with two sets of bunk beds.
This is a great tropical paradise in Lake Havasu City for families – the location is perfect for those that want to walk to the beach, but it's also a great spot for a staycation.
---
These amazing Lake Havasu vacation rentals make it easy to plan a fabulous Arizona adventure for you and your family! Here are a few more posts to inspire you to visit!
---
Follow us on social media!
Pin for Later?