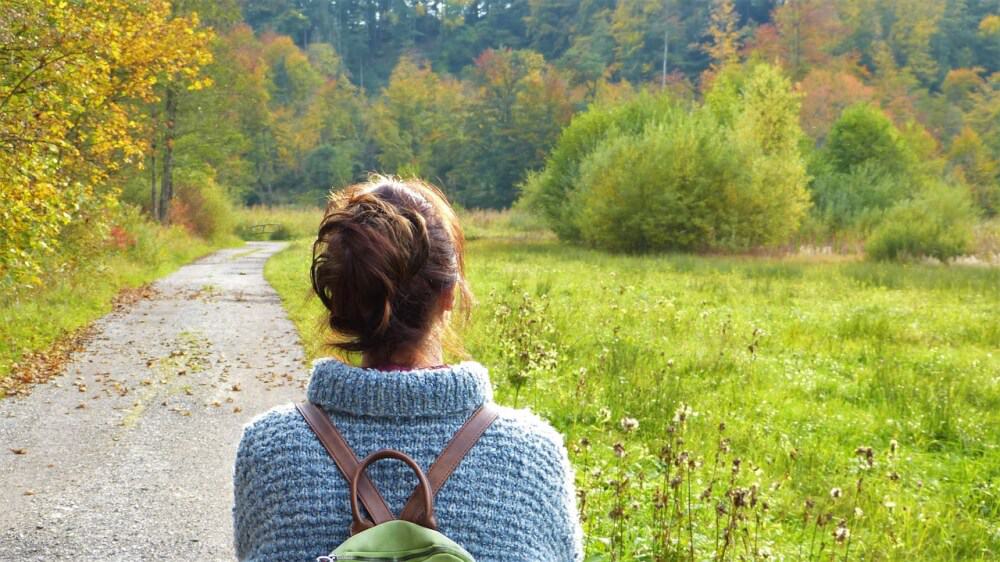 Please don't travel until it's safe to do so, and be sure to check with each state/destination for its current COVID-19 guidelines before planning a visit. Also, please note that this post may contain links from which we earn a small commission.
Did you know that most American adults spend 22 hours each day surrounded by four walls and a ceiling? What's more alarming is that we've grown accustomed to a totally indoor and largely sedentary lifestyle. As a full-time freelance writer, I'm no exception to this trend. I love getting outside, but in reality, I spend more time in front of the computer than is good for me. I'm committed to making this year all about balance, and for me, that means spending more time outdoors and less time in front of a screen.
Want to join me? I'm committing to closing my laptop and getting outdoors for at least an hour every day, with bigger adventures on the weekends. I'm not looking for a big workout, just some added fresh air and exercise. I'm looking for more sunshine. More mountains. More mud. More adventures.
While there may not be research to confirm it, I'm a firm believer that spending time outside contributes to a healthier mind, body, and spirit. Here are some of my favorite ways to get off the couch and out the door — a list to remind me (and you) to get outside a bit more this year.
Get Outside in the Winter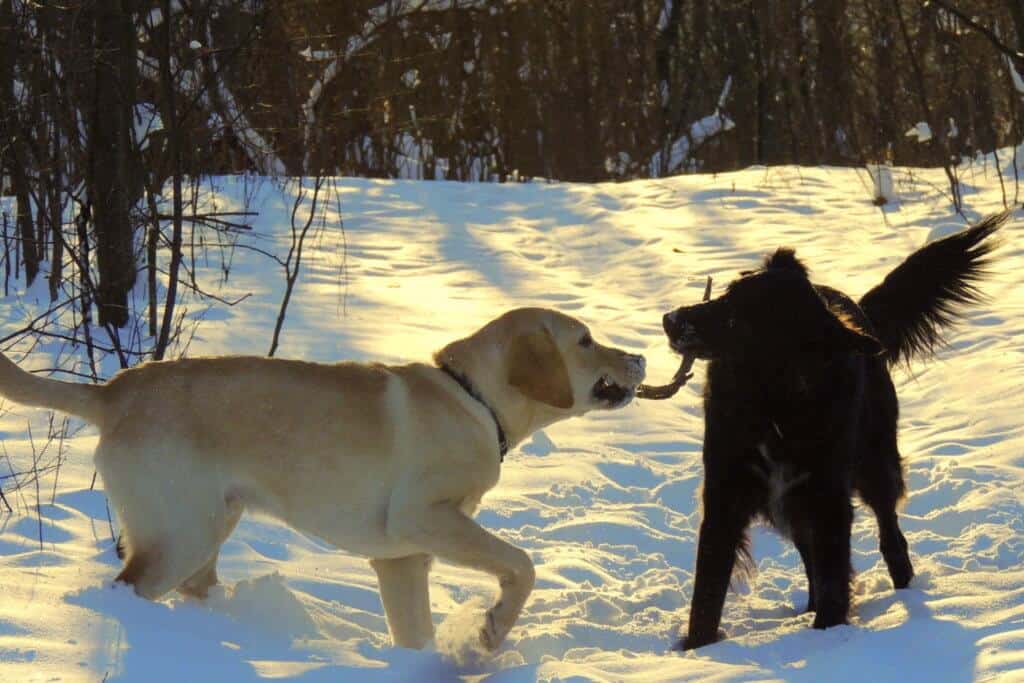 Walk your dog (or get a dog)

– Dogs are awesome motivators. They embrace the outdoors rain or shine, and they will never say no to an adventure, even if it's a walk around the block. This is my #1 tip for getting outside, so if you're a dog lover, get out there and explore together. Here are a few more tips for

winter adventuring with dogs

.

Use an activity tracker

– My

Fitbit

and I are pretty close, and while I know that activity trackers aren't for everyone, they do a great job encouraging me to up my game.

Go snowshoeing

– If you live in a place with snowy winters, snowshoeing is an awesome way to get some exercise while exploring local trails. I use trekking poles to help with balance and stick to pretty flat trails. Maybe this year, I'll tackle some rougher terrain.

Watch the birds

– Birds are so accessible. They don't seem to mind people, they lead interesting lives, and you can find them just about everywhere. Need tips for getting started?

This post

is about birding with children, but it's got some great tips for beginners.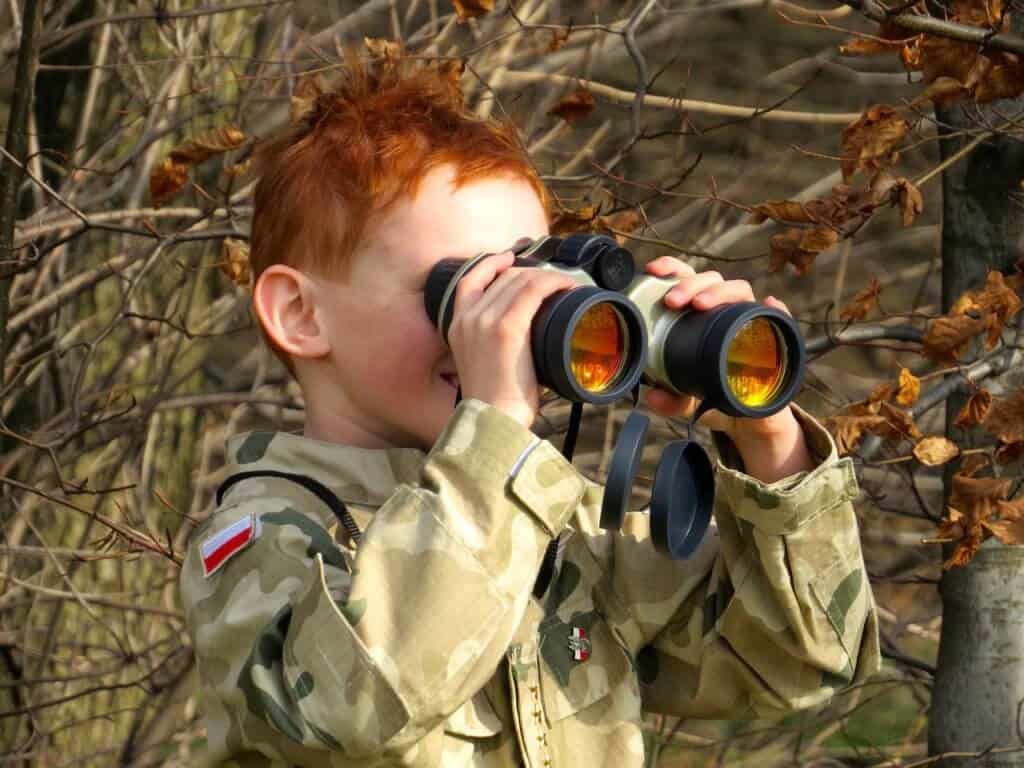 Winter glamping

– If your outdoor adventures tend to end in the winter, I urge you to give glamping a try. What started out as a way for campers to sleep in a real bed while camping has evolved into all types of outdoor-based lodging opportunities. Sleep in a treehouse, a yurt, a log cabin — whatever your heart desires.

Tour your neighborhood Christmas lights

– When I lived in Florida, looking at Christmas lights was a serious pastime. It seems there are fewer holiday lights in New England, where I live now, but it's still fun to stroll around the neighborhood on December evenings.

Soak in some hot springs

– If you live within 100 miles of some hot springs, I already envy you. Please take advantage of them! Here are some of our favorite

hot springs in the USA

. Since we don't live anywhere near hot springs here in Vermont, we just have to find friends with hot tubs, but I promise it's nowhere near as fun.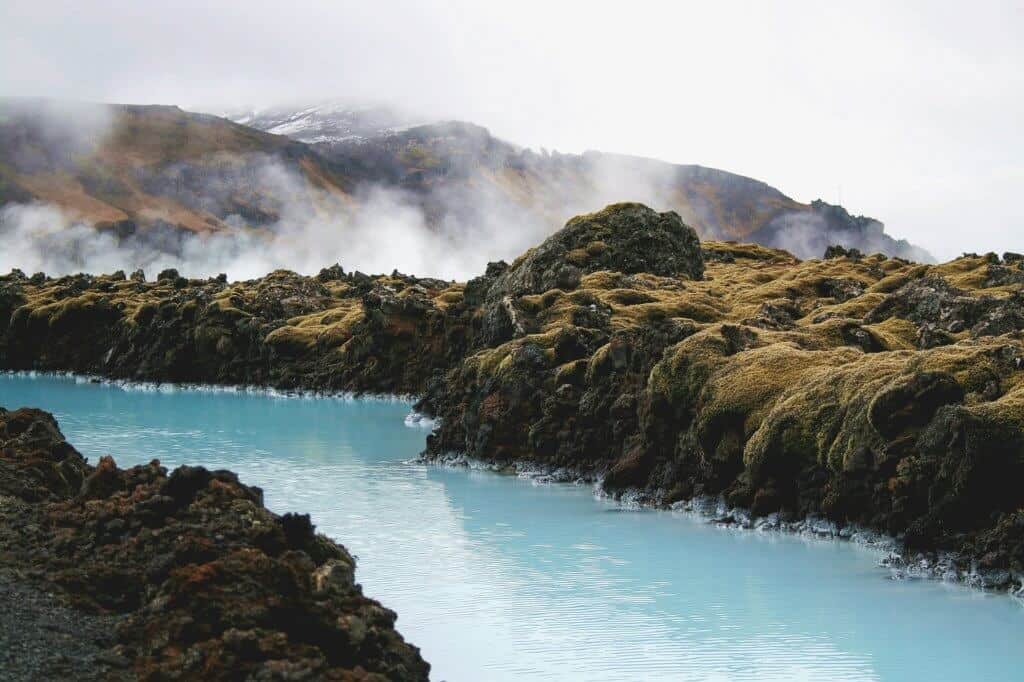 Build a snowman

– Or a snow dog, a snow mermaid, or a snow fort. It's not just for kids! Playing in the snow is sort of like meditating. It's so relaxing.

Go ice skating

– If you live in the northern half of the country, I bet there's an outdoor ice skating rink nearby. It's a great winter activity, and will keep you warm on the chilliest of days, especially if you've got your

hand warmers

inside your mittens.

Investigate tracks in your yard or local park – After a snowfall is the perfect time to find out who's been visiting your yard or park when nobody else is around. Grab a tracking guide and head out to explore. In our woods, we often see raccoon, deer, turkey, and squirrel tracks, but sometimes we see signs of bobcat, moose, and otter too.
Get Outside in the Spring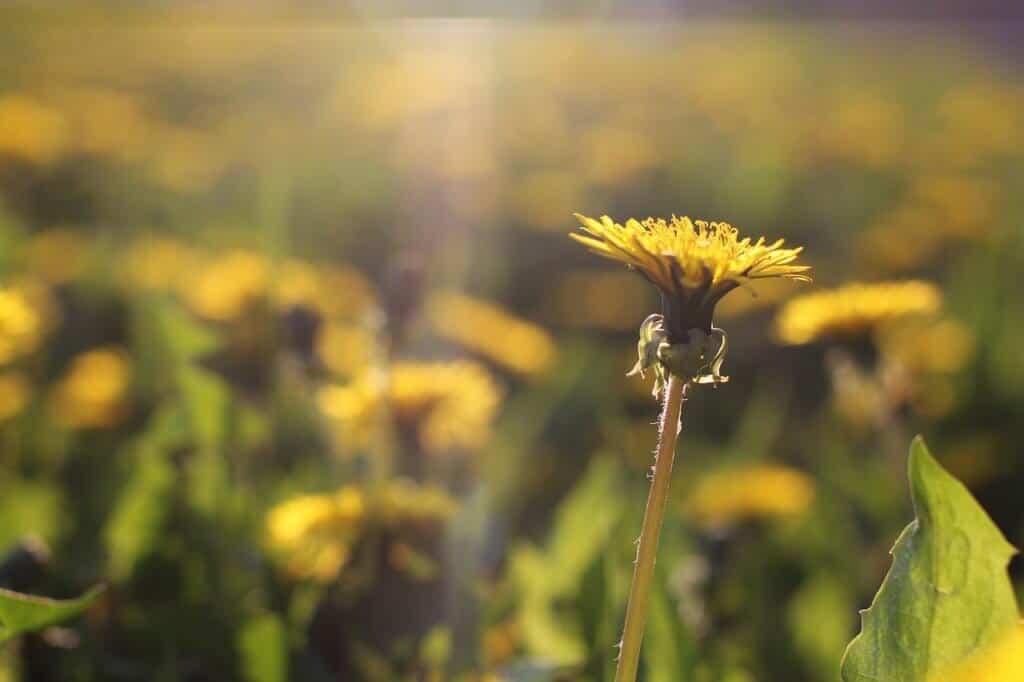 Go fishing

– I love casting a line into a lake or stream and just chilling out for a bit. Some people fish for dinner, some for fun, others as a form of relaxation. I hardly ever catch anything. It doesn't much matter.

Plant a garden – A garden is a gift that keeps on giving. Not only will you get to harvest your own fruits and veggies, but if you're one of those people that needs a task to enjoy the outdoors, caring for the garden is one of the best. There are lots to accomplish out there — planting, weeding, hoeing, harvesting. I can't think of many activities that are more enjoyable. You can even make working in the garden an exercise in mindfulness. In fact, one of the reasons I haven't made the move to travel full time is that I would miss my garden too much.
Chase waterfalls

– Because snowmelt and spring rains increase the volume of our rivers, it's definitely the best time to check out your local waterfalls. One of our all-time favorite vacations was a

wine and waterfall road trip

in the Finger Lakes region of New York, but there's cool waterfalls in every state.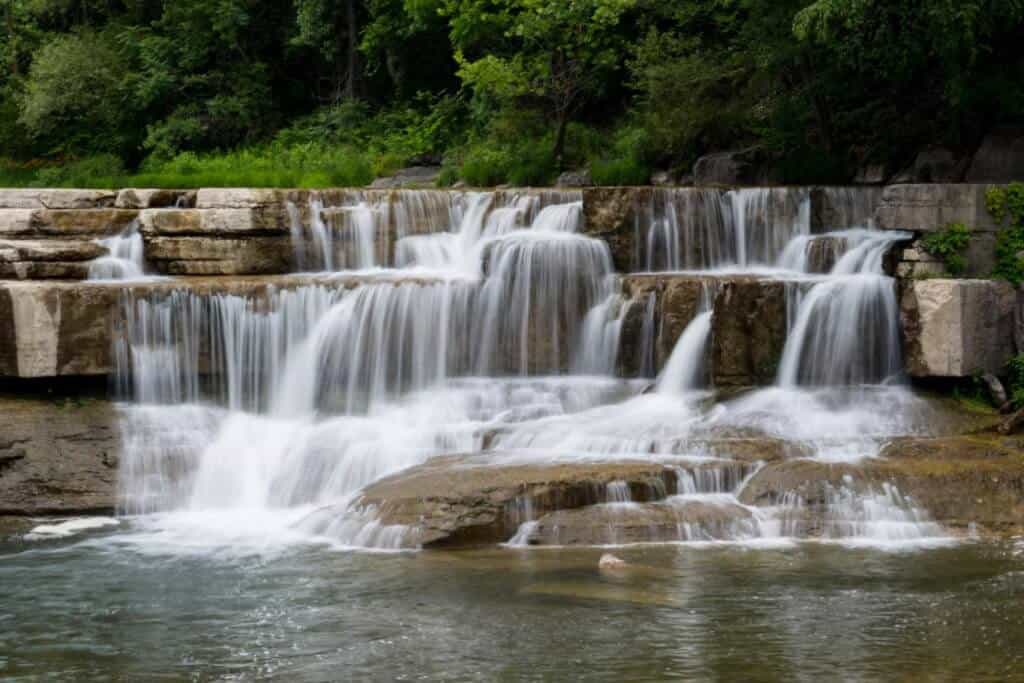 Take up photography

– Aside from my dogs, my camera is my most trusty sidekick. Learning and practicing is a great incentive to get outside, especially during the golden hours near sunrise and sunset.

Forage for spring edibles

– Have you ever harvested your own food from the woods? There are so many interesting goodies to harvest and eat. Here in the northeast, we've got fiddleheads, ramps, and morels comping up in the spring, plus all kinds of tasty greens.

Foraging

is one of my favorite ways to spend a spring afternoon.
Get Outside in the Summer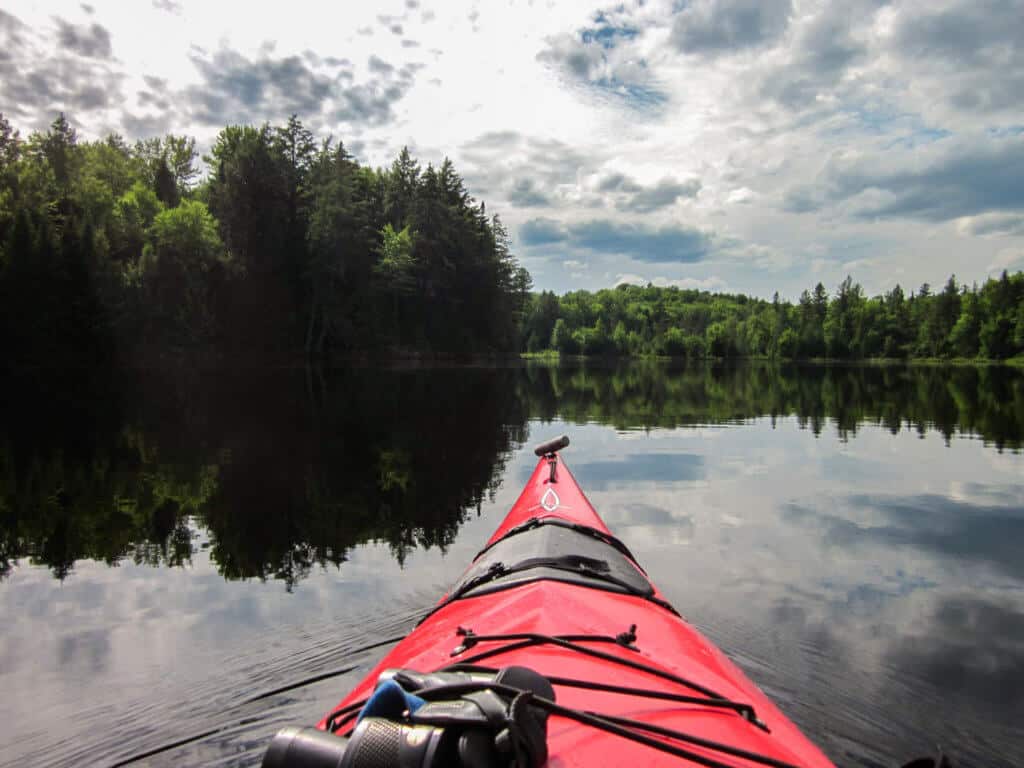 Visit your local swimming hole

– Vermont is the only landlocked New England state, so we've taken to visiting little swimming holes in the summer. If you live near the ocean or a lake, you can certainly take advantage. The only requirement is to get wet.

Have a picnic – Eating outside is one of life's greatest pleasures. If you keep a picnic basket in the car with some basic necessities, you'll always be ready for a roadside meal.
Go tubing

– Have you ever floated down a river in an inner tube? This is such a fun way to enjoy the river, especially if you have kids. Tube rentals are available in just about every state.

Kayak or canoe your favorite lake –

It's no coincidence that many of my summer suggestions for getting outside involve spending time on the water. Paddling allows you to explore all the nooks and crannies of your favorite lake or pond. Don't own your own boat? Check with your local state park — many will have rentals you can use to explore.

Hike a local trail

– Whether you live in the city, country, or suburbs, there's likely a trail worth exploring nearby. Search for ideas on

AllTrails

, grab a friend, and lace-up those boots.

Plan a trip to a national park

– While there are just 59 designated national parks in the United States (mostly in the west), there are more than 417 national historic parks, sites, military sites, battlefields, lakeshores, memorials, and monuments. These are our iconic American treasures, and every single one is worth exploring. Here's

the map

to help you choose your summer adventure.

Visit your local farmers' market

– Outdoor farmers' markets are popular across the country, and they are a festive way to meet your neighbors, buy some local produce, and even listen to music outdoors.

Go fly a kite

– How long has it been since you've flown a kite? This is a fun activity to do with the kids in your life, but just as relaxing if you're alone. If you've always found kite flying to be rather boring, try flying a stunt kite — it's way more adventurous.

This is the one we have

, and we love it.

Set up a hammock and relax – Getting outside isn't always about adventuring. Sometimes relaxing in the sunshine can be just as beneficial as a good workout. Strap a hammock between two trees and enjoy the day! We reviewed the Kammok all-in-one camping hammock

this summer — it was one of our favorite products of the year.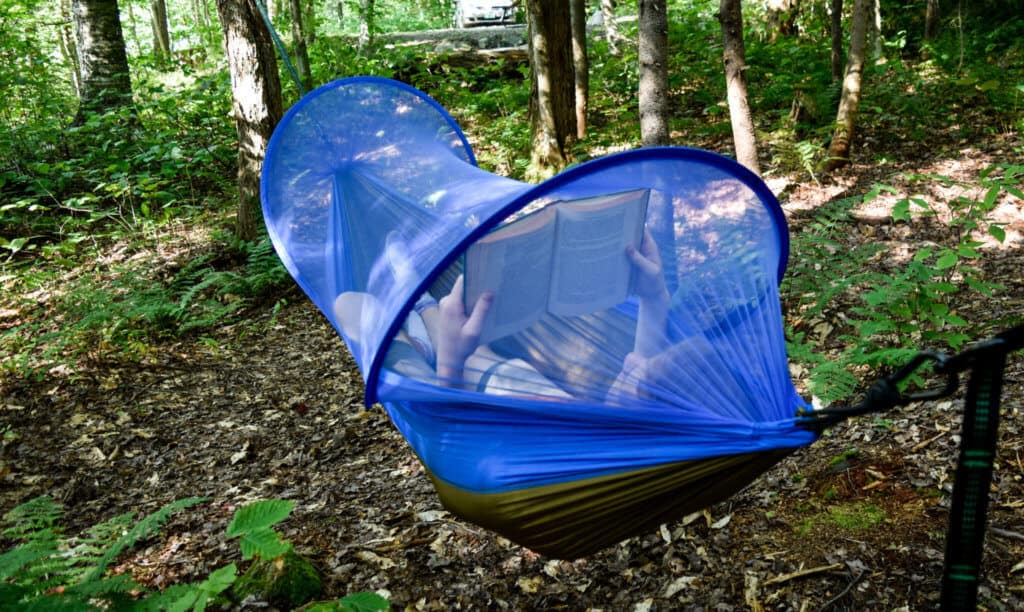 Take advantage of festival season

– Summer is definitely festival season, whether you're into music, theater, films, or good food. Visit your local tourism board to find the best festivals in your area, and head out for the weekend or just an afternoon.
Get Outside in the Fall
Check out the fall foliage – Fall is a beautiful season just about everywhere. In Vermont, we are lucky to be blessed with fabulous colors throughout the whole month of October. If ever there was a time to get out and explore with your camera, autumn is it!
Rake up your leaves

– So, raking leaves used to rank about as high as washing dishes and mopping floors on my list of chores. But once I changed my mindset, and started looking at it as a great work out in the crisp air, I really started to enjoy it. Raking is the only way to go for me — leaf blowers drive me insane.

Go mushroom hunting

– Even if you aren't into eating wild mushrooms, it's still fun to find and identify them. In the northern reaches of the USA, you'll find mushrooms from spring until fall, but there's often a huge variety popping up in the autumn. We love to collect them and

make spore prints

to hang on the wall.

Have an autumn campfire

– Campfires are fun all year long, but there's something special about outdoor fires in the fall. The sun sets relatively early, wool sweaters are the norm, and hot cider has hit all the farm stands (hot cider and campfires go really well together).

Go apple picking

– And speaking of apples, fall is the best time to stock up on these crisp beauties. Apple picking is a quintessential autumn activity throughout much of the US, and then there's no shortage of apple sauce, apple pies, apple crisp… Oh, I can't wait.

Try geocaching or letterboxing

– When my kids were little, they really needed a boost to get out the door. Letterboxing was our answer. Both letterboxing and geocaching are like outdoor treasure hunts. With

letterboxing

, you follow written instructions to find a little box with a rubber stamp, journal, and ink pad in it. You stamp your own journal with the letterbox stamp and stamp the letterbox journal with your homemade stamp. Finally, you add a note to the journal, and you're done.

Geocaching

involves using a GPS device. You hunt down a treasure box that usually contains trinkets, money, or toys. You take a treasure and leave on of your own.

Go hot-air ballooning (or just go to a balloon festival)

– I'll admit that I've never flown in a hot-air balloon, but I'm desperate to give it a shot (I have to overcome my fear of heights first). I have been to lots of balloon festivals though, and they're such a fun experience, especially if you're into photography. Festivals take place around the USA all through the year. Here are some of the top

hot air balloon festivals

to help you get started.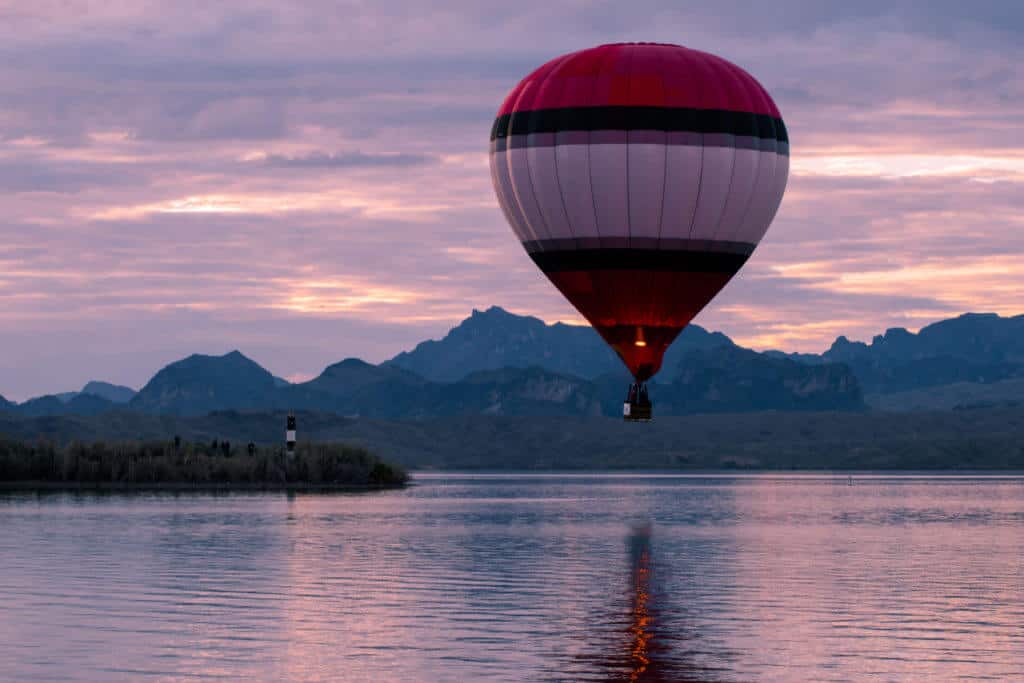 Ready to make this year the most adventurous year ever? Forget the binge-watching, the couch-potatoing, and the Facebooking. Let's make this the year to get outside!
Pin for later?