Planning your next family vacation and don't know where to begin? Maybe you should think about skipping Disney World, New York City, or that fancy cruise and take the path less traveled on.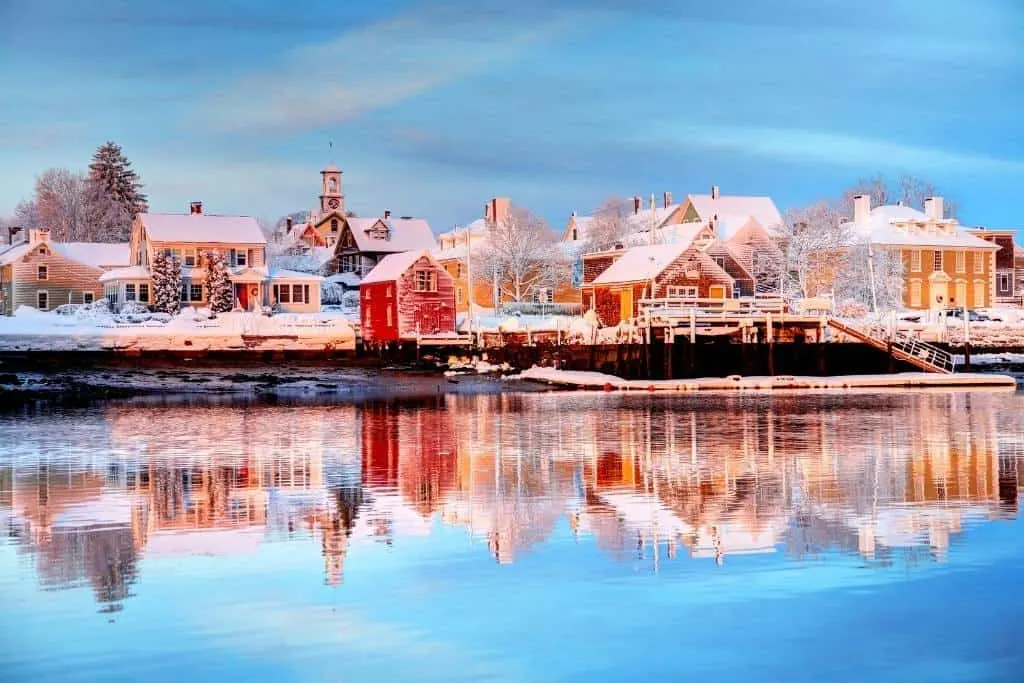 This year, we're advocating for small-town vacations. Not just because they're more affordable than big cities and major tourist attractions (they are!), but because small-town vacation spots are unique and full of surprises.
And speaking of surprises, it probably won't come as a shock to hear that our favorite small towns include outdoor recreation and adventure as part of their offerings. We're all about getting outside, but we also love good food, historic sites, and local shopping. Before we share our favorites, let's clarify a few things.
Why a Small-Town Vacation Makes Sense
First, I want to sell you on using a small town for your next home base on your family vacation. Why? Because small towns are under-appreciated with lots to offer. Here are just a few reasons to take a small-town vacation.
Small towns are affordable. Your dollar will go further in a small town than in a big city. You will find affordable lodging, you won't have to pay for parking, and even dining will be cheaper. Does that mean you can extend your vacation? Maybe.
Small towns are unique. From public parks, museums, and farmers' markets, to historic architecture, murals, and special events, small towns are full of surprises. In the small towns listed below, we have toured a famous ice cream factory (Waterbury, Vermont), witnessed a wild-west shootout (Oatman, Arizona), and visited a mortuary museum (Marietta, Ohio). Those things were not on our bucket list, but they made great memories all the same.
You're more than a number in a small town. Hotels and attractions are smaller and more intimate in a small town, and you will receive personalized attention that you won't find in a large city.
Small towns provide more downtime. Maybe you don't want the extra downtime that a small town can give you. I get that, but think about the benefits of a vacation at a slower pace – afternoons at the hotel pool with your kiddos, after-dinner strolls through town, and leisurely breakfasts at the local diner. Not for everyone, but amazing if you give it a chance.
How Small is a Small Town?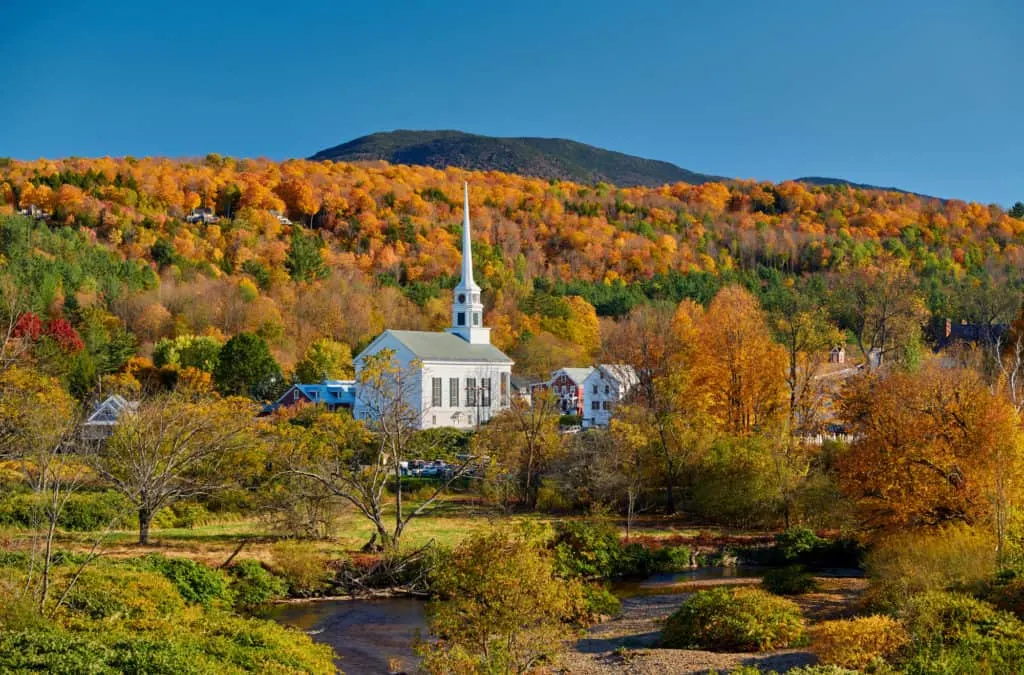 Welcome to a controversial topic! There are no hard, fast rules about population numbers or geographic areas that can quantify a small town versus a metropolitan area, at least not in my book. I have visited towns with 25,000 people that felt incredibly urban and cities of more than 100,000 that seemed very quaint and small-townish.
A small town is as much a concept as it is a physical place. I think the main differentiation is that small towns feel like small towns, no matter how big the population. The geographic area will play a part too. Brooklyn, New York with 2.5-million people is often considered a small town, while Detroit, with 675,000 people, is a big city. Small towns can be explored on foot and provide a sense of community among residents and visitors.
A few of the towns on our list are small cities, but they have done an exceptional job at maintaining that small-town feel that we love so much.
10 of the Best Small-Town Vacation Spots in the USA
Plan a perfect family vacation at one of these underrated, but awesome small-town vacation spots!
Port Townsend, Washington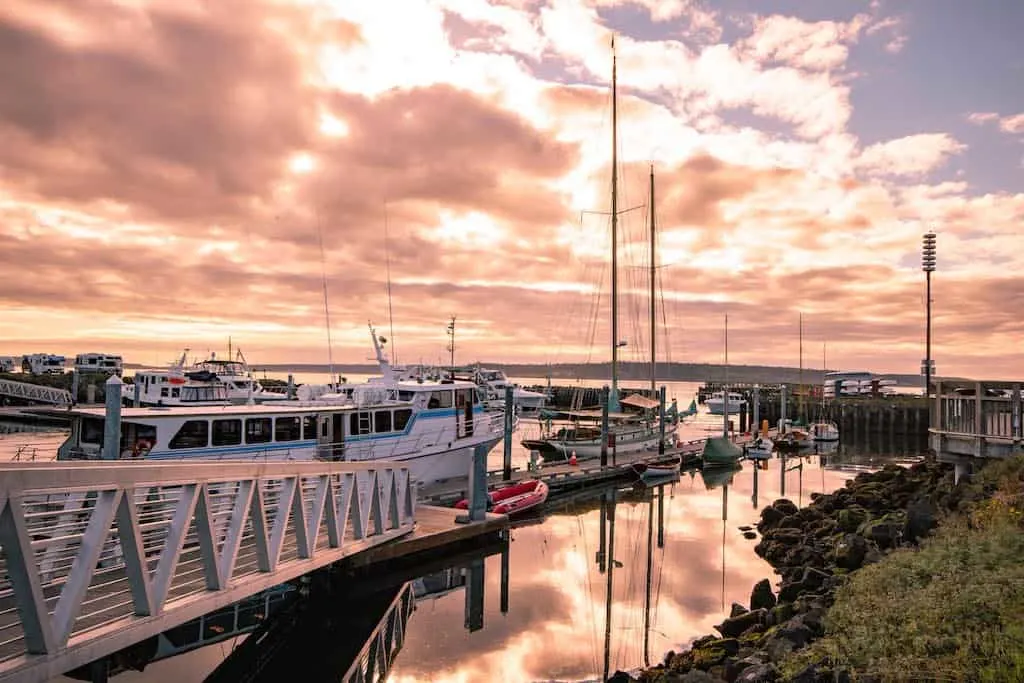 Our first choice for your next small-town vacation spot is Port Townsend, Washington on the Puget Sound in Washington.
Port Townsend is a small, Victorian port town, known for its wooden boats, beautiful architecture, and resident orca whales. This is a great destination for a multi-generational trip as there is something for everyone. Adults will love the downtown area with boutique shopping and eclectic dining. Kids will love the tucked-away beaches and eating at Elevated Ice Cream.
Highlights include the Port Townsend Marine Science Center, the abandoned bunkers at Fort Worden State Park, and whale watching with Puget Sound Express. Port Townsend also makes a great small-town home base if you are visiting Olympic National Park or Seattle.
Best Time to Vist Port Townsend: Mid-September during the annual Wooden Boat Festival.
Our top choice for Port Townsend Lodging: The Palace Hotel right downtown.
Stowe/Waterbury Vermont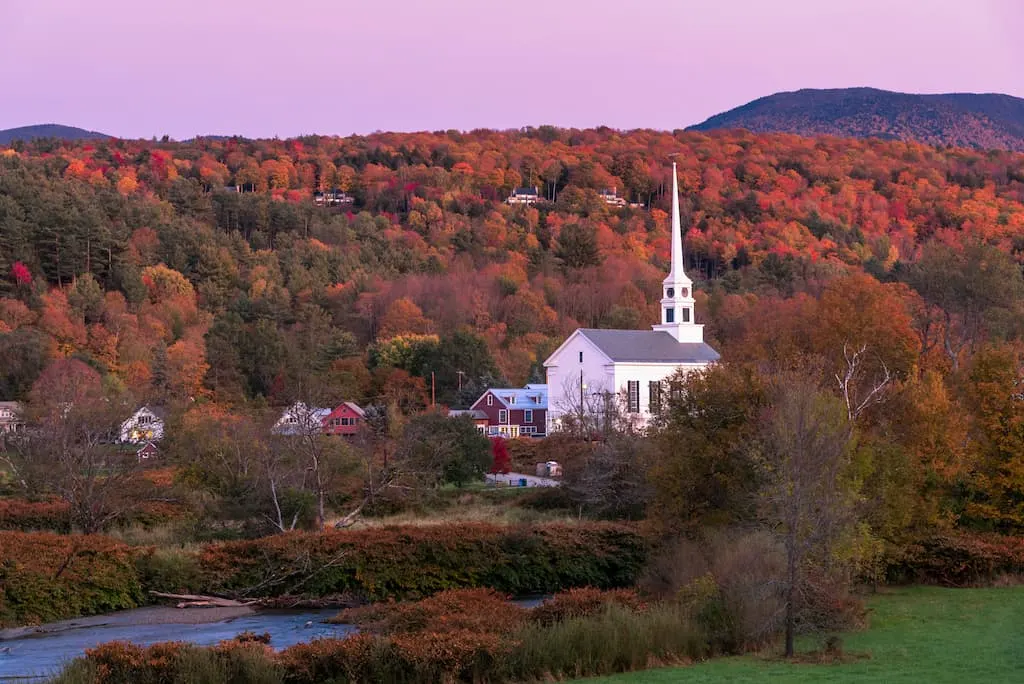 Vermont is full of beautiful small towns that would be awesome for a family vacation. It's also our home state, and very hard to choose a favorite spot. I had to ask my own kiddos for their opinions and the Waterbury/Stowe area won the vote.
Waterbury and Stowe are two side-by-side towns in the Green Mountains of Northern Vermont. The big draw here is outdoor recreation. In the summer, you can hike or drive up Mt. Mansfield, Vermont's highest peak. In the winter, you can ski down that same mountain at Stowe Mountain Resort.
Highlights of the Stowe/Waterbury area include the Ben & Jerry's Factory where you can take a tour and sample amazing ice cream flavors, Cold Hollow Cider Mill where you can learn about how cider is made, and the famous Alchemist Brewery where the adults in your group can pick up some iconic Heady Topper beer.
For a vacation that is both relaxing and adventurous, reserve a campsite at Little River State Park, where you can spend your days swimming, kayaking, and fishing. The interpretive programs at Little River are the best we've seen and the sunrises are beyond compare.
Best time to visit Stowe and Waterbury: July for hiking and swimming, January for skiing at Stowe.
Where to Stay: Rent a cabin or camp at Little River State Park in the summer. Stay at Trapp Family Lodge any time.
Ithaca, New York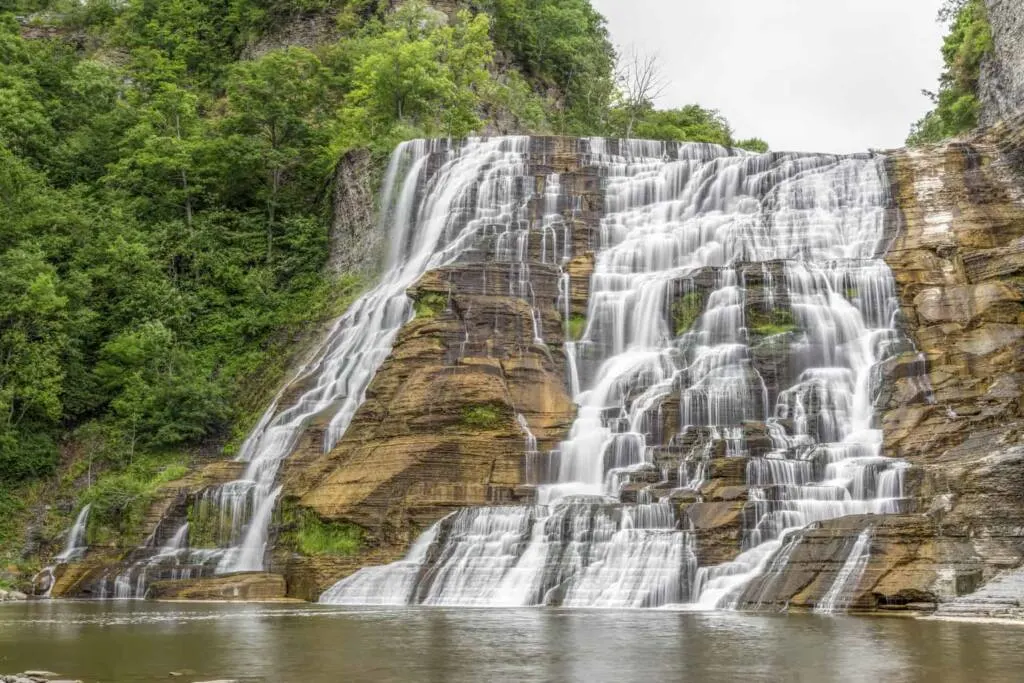 We took our most recent trip to Ithaca without kids, but Eric and I kept saying to each other that our boys would have loved it. Ithaca is located in the Finger Lakes region of Western New York, and its claims to fame is waterfalls (and wine).
There are more than 100 waterfalls within a short drive of Ithaca, and all of them are amazing. We visited more than 30 waterfalls during our visit, but I think our favorite was at Robert Treman State Park because you can swim in the pool beneath the falls. There's a campground within the park and an awesome gorge hike meandering along the river.
You'll also want to check out Ithaca Commons, a downtown pedestrian area with really cool shops and restaurants. Finally, be sure to stop at the Cayuga Nature Center and let the kids explore the six-story treehouse and visit the live animal exhibits.
Best time to visit Ithaca: June for full waterfalls and good hiking.
Where to stay in Ithaca: The Hotel Ithaca where you can walk to everything and relax by the indoor pool year-round.
Roanoke, Virginia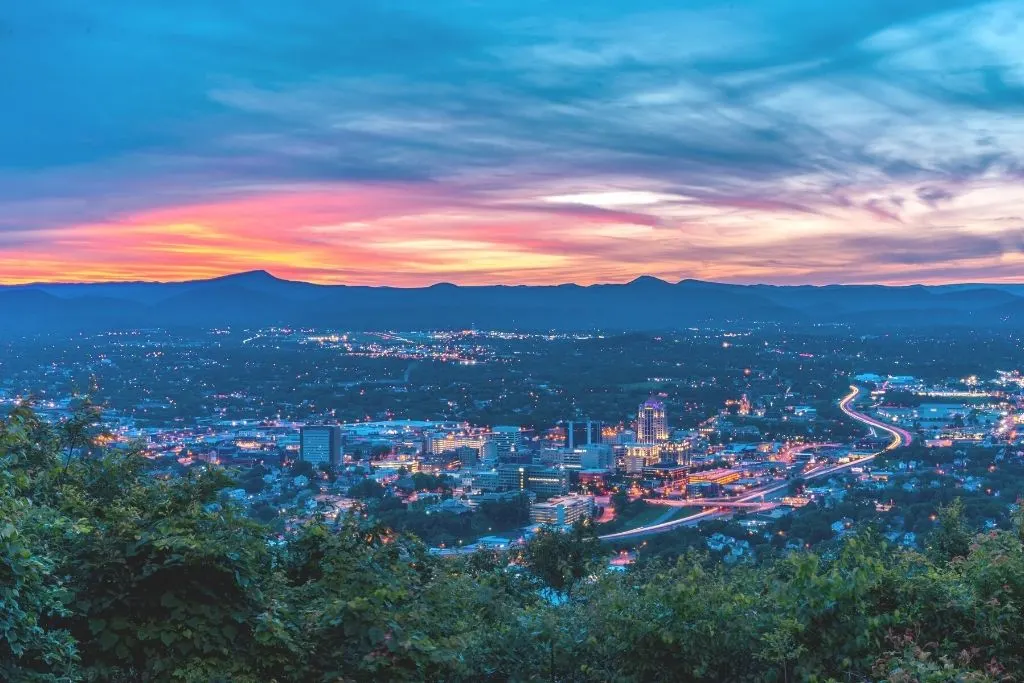 Roanoke is one of the places on our list that is more of a small city than a small town, and I'm sure there will be folks who disagree with it being on a list featuring small towns. We're including it here because our trip to Roanoke was the highlight of 2020. Not only is Roanoke one of our favorite small-town vacation spots for families, but it's also one of our favorite places of all time.
This bustling city of under 100,000 people is nestled in the Blue Ridge Mountains of Virginia and is one of the only cities that is right on the Blue Ridge Parkway.
Hiking and mountain biking are major draws to the area – but don't neglect downtown, where you'll find some incredible museums. Our favorites include the Roanoke Pin Ball Museum and Kids Square, both in Center in the Square downtown. We also enjoyed the Virginia Museum of Transportation and the Taubman Museum of Art.
Roanoke is surrounded by parks and natural areas with unique activities for families. You can go tubing, ziplining, mountain biking, horseback riding, kayaking, and hiking without living the city limits.
Best time to visit Roanoke: April or September
Where to stay in Roanoke: Hampton Inn & Suites Downtown for its proximity to downtown. Don's cab-inns in Explore Park for a more rustic vacation.
Portsmouth, New Hampshire
For us, Portsmouth, New Hampshire is close enough for a weekend vacation and far enough away to feel like a real getaway. We have been many times over the past few years, and every time we visit, we love it more.
Portsmouth is a wonderful destination for history lovers of all ages. It was settled in 1623 and served as the capital of New Hampshire from 1679 until the middle of the Revolutionary War. One of our favorite places in Portsmouth is the Strawbery Banke Museum, where you can tour 39 historic homes, try your hand at traditional crafts, and immerse yourself in Portsmouth through the ages during living history programs.
Additional Portsmouth highlights include a river tour on a replica Gundalow sailing barge on the Piscataqua River, a visit with the marine critters at the Seacoast Science Center, and a picnic in the gardens of Prescott Park.
Best time to visit Portsmouth: Early August
Where to stay in Portsmouth: We stay across the bridge at the Water Street Inn in Kittery, Maine. From there, we can still walk to everything in downtown Portsmouth.
Bloomington, Indiana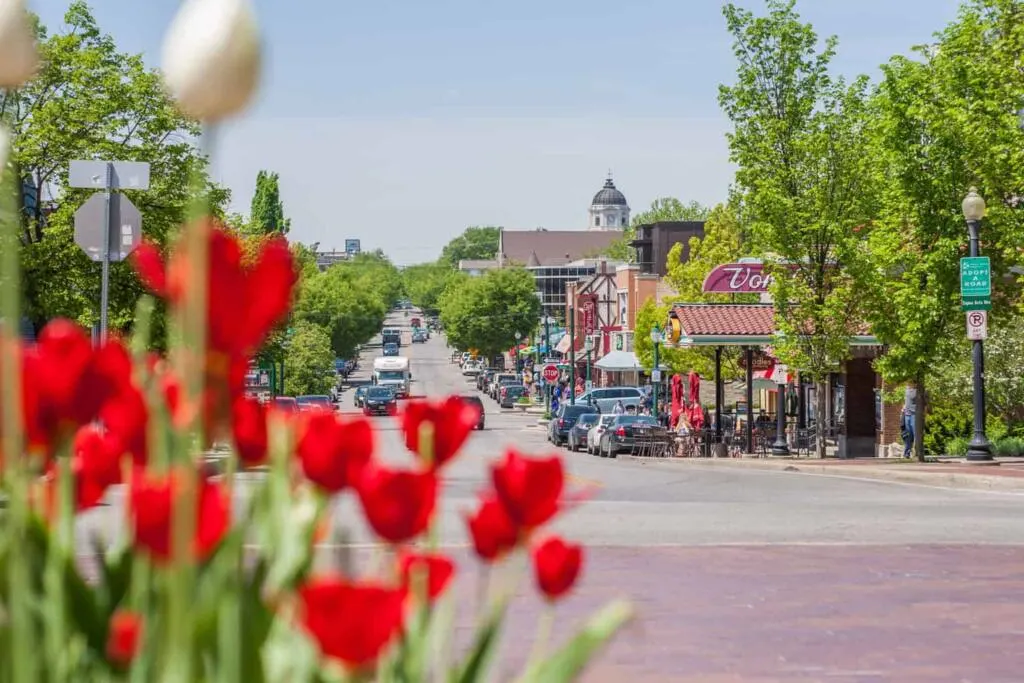 Located in the heart of the rolling hills of Southern Indiana and built around the iconic Indiana University, Bloomington is an off-the-beaten-path escape that's inclusive, affordable, academic, and unpretentious.
Within six hours of most major Midwest cities, this charming small town is ideal for family road tripping, thanks to the many exciting, unexpected, and even (don't tell the kids) educational activities from rocking climbing to museums to boating and camping.
Bloomington is home to the state's largest lake, its only national forest, collegiate athletics, and a nationally recognized music industry and comedy scene. It's not hard to see why this enchanting Heartland favorite keeps visitors coming back, year after year.
The kids will love the WonderLab Museum, one of the Top 25 Science Centers in the US, or they can burn off some energy at Hoosier Heights Bloomington or Urban Air Trampoline and Adventure Park. Take the fun outdoors with a family bike ride on the B-Line Trail, explore the 200-acre Hoosier National Forest with a few of these great hikes, or make a weekend out of it at some of our favorite campgrounds.
Best time to visit Bloomington: Late summer or early fall are beautiful
Where to stay in Bloomington: Graduate Bloomington is a pet-friendly boutique hotel with beautifully decorated family-friendly rooms. It's within walking distance of downtown attractions and there's a great restaurant on-site.
Marietta, Ohio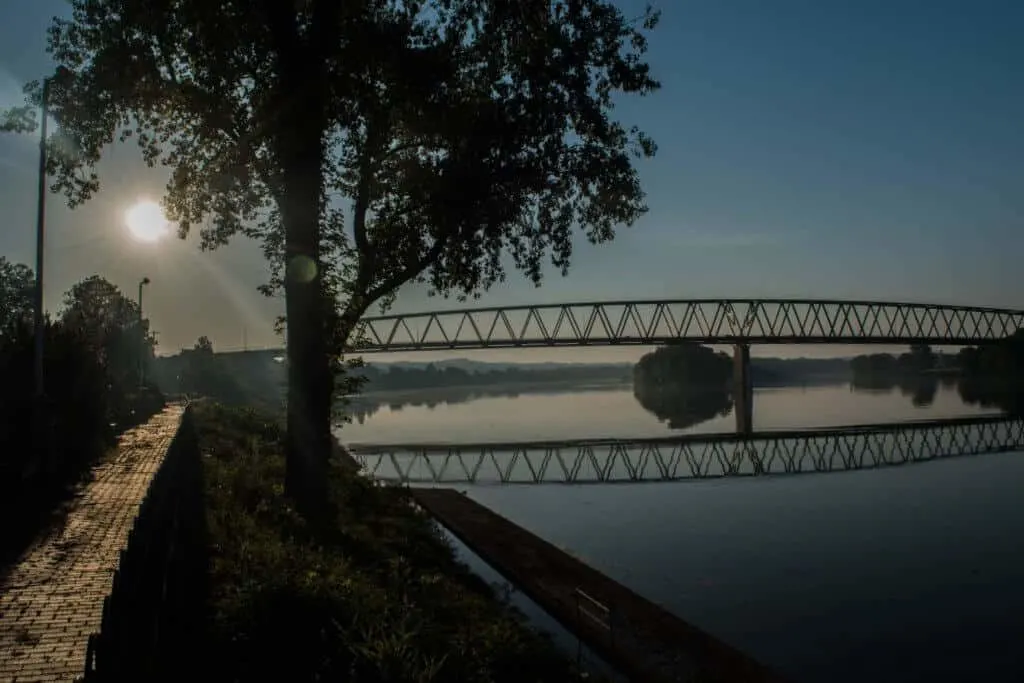 Settled in 1788, Marietta, Ohio was the first permanent settlement of the new United States in the Territory Northwest of the Ohio River. This small-town vacation spot is located at the confluence of the Oho and Muskingum Rivers, making Marietta one of the most scenic Midwestern communities you're likely to come across.
Marietta embodies everything that we love about our favorite small-town vacation spots — 30 miles of in-town trails, a walkable downtown with awesome shops and restaurants, and great historical sites. It's also got nine covered bridges and amazing opportunities to get out on the water.
One of our favorite adventures was spending a few hours paddling on the Ohio River. Marietta Adventure Company provides kayak rentals and a shuttle service to get you out on the water quickly without worrying about transporting boats to and from your adventure. From short paddles, lasting one to two hours, to full-day or overnight adventures, there's a stretch of river that is perfect for you in Marietta, Ohio.
Other Marietta adventures include touring the vintage hearses at Peoples Mortuary Museum, exploring the Mound Cemetery and Ancient Earthworks, and hiking or biking the elaborate trail network.
Best time to visit Marietta: April or October
Where to stay in Marietta: Our favorite hotel, hands-down, is the historic Lafayette Hotel. It's located right downtown with views of the water and is decorated with Victorian-era furnishing. It's quite affordable, and it may even be haunted!
Oatman, Arizona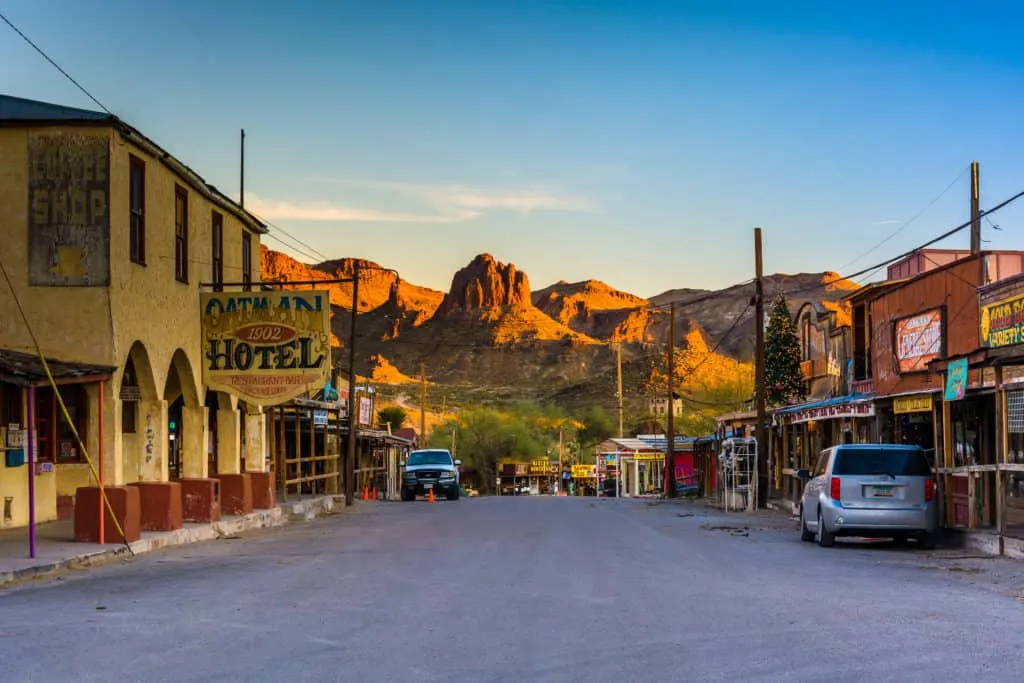 If ever there was an Arizona town so thoroughly steeped in history, kitsch, and tourism that people visit just to say they've been there, Oatman would win the top prize.
The tiny town is not much more than Main Street and is run by burros who wander around begging for food. The area around Oatman, Arizona was sparsely populated until a prospector struck gold in 1915 and it grew to a population of 3,500 nearly overnight. Thanks to its proximity to the iconic Route 66, Oatman was never entirely abandoned, and today it sees more than 500,000 visitors each year.
You won't need more than an afternoon in Oatman, but it's worth visiting on a day trip from Lake Havasu City, which makes an awesome home base for exploring this part of Arizona. The Oatman burros are the main attraction here, but you also have to stay for the daily shootout at noon, eat lunch at the famous Oatman Hotel (built in 1902), and buy some prickly pear gummy candy at the Oatman Candy Shoppe.
Best time to visit Oatman: During the winter months
Where to stay in Oatman: There's nowhere to stay in Oatman, but you can stay in a beautiful kid-friendly vacation rental in nearby Lake Havasu City!
Wilmington, Vermont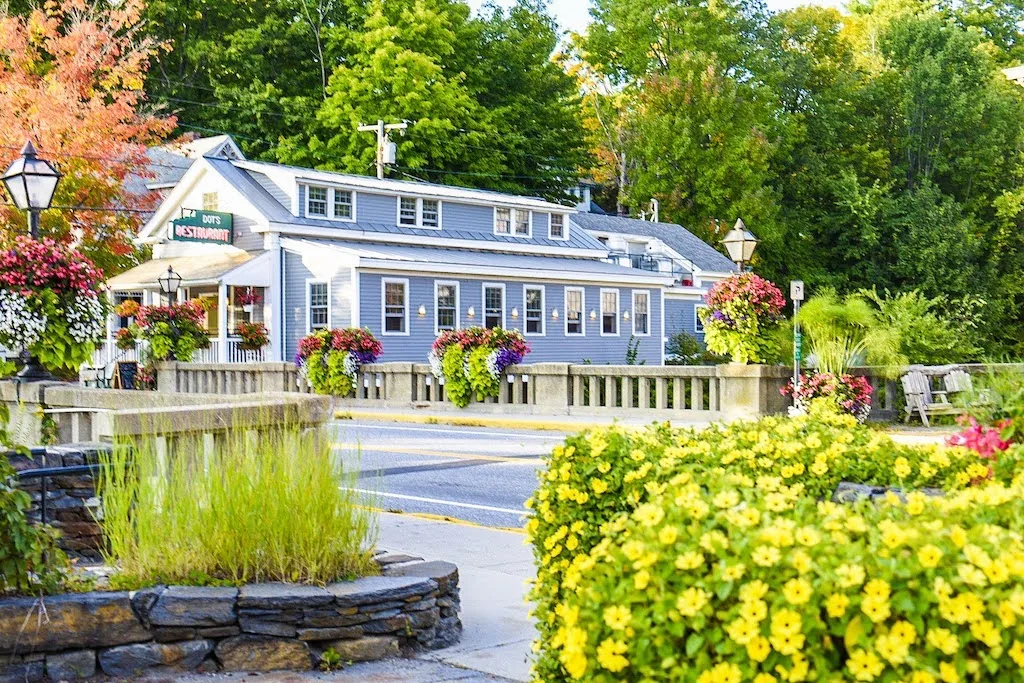 Tucked into the southern terminus of the Green Mountains of Vermont, Wilmington is a tiny village of just over 2,000 people. We fell in love with Wilmington when we moved to Vermont, and enjoy visiting in all four seasons.
The downtown area, while not very big, is thriving. There are more than a dozen eclectic restaurants, boutique shopping, and hiking trails that lead from the downtown area into the mountains.
The biggest attraction for our family is Lake Whitingham, also known as the Harriman Reservoir. This man-made lake is more than eight miles long, with 28 miles of wild, undeveloped coastline. Swimming and kayaking are our favorite activities on summer afternoons, followed by a casual dinner at either Wahoo's Eatery or Jezebel's.
In the winter, Wilmington is just a short drive from Mount Snow Resort for skiing. The town is a great home base for southern Vermont road trips, including Bennington, Brattleboro, and Manchester.
Best time to visit Wilmington, Vermont: Summer for swimming, fall for leaf peeping, and winter for skiing and snowboarding, so basically June-February.
Where to stay in Wilmington: We love the dated, but cozy Viking Motel, or camping at nearby Molly Stark State Park.
Lake Placid, New York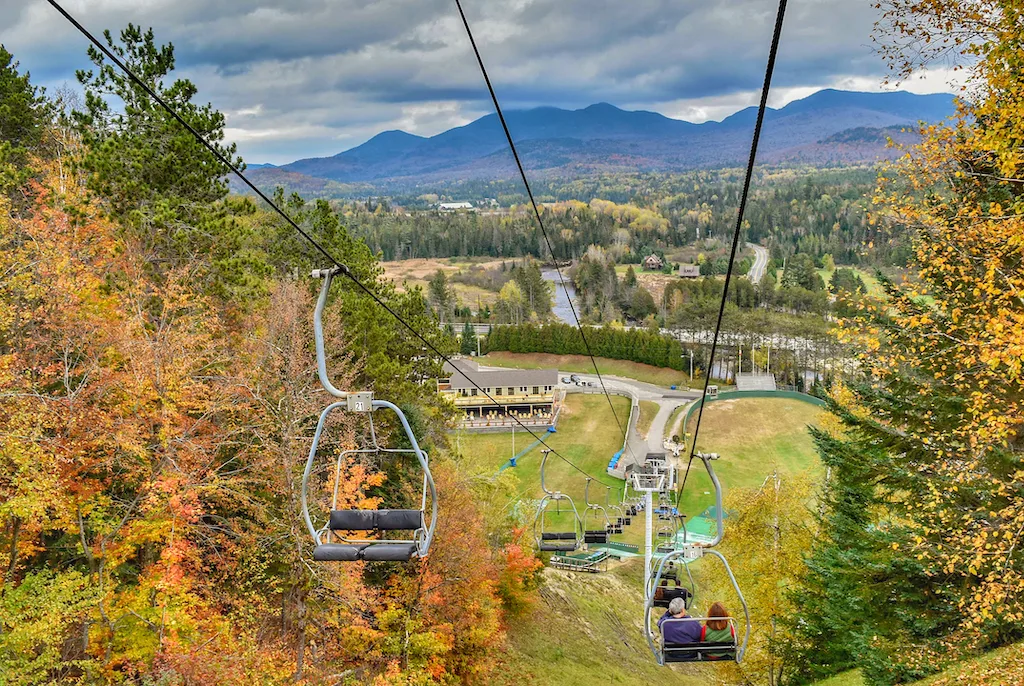 Lake Placid, New York is known as a winter Olympic destination and for its proximity to fabulous hiking in the High Peaks region of the Adirondacks.
With only 2,500 residents, Lake Placid's bustling downtown may surprise you. Here, eclectic fine dining mingles side-by-side with rib-sticking diner food, and high-end art galleries rub elbows with bustling souvenir shops.
If your family enjoys hiking, you'll be pleased to know that there are dozens of trails for all skill levels in the region. Our most recent favorite is the hike to the summit of Mt. Jo, a moderately steep 2.1-mile loop with incredible views of the surrounding peaks and valleys.
Must-visit Winter Olympic sites include the Lake Placid Olympic Museum, the Olympic Sports Complex, and the Olympic Jumping Complex (our favorite!). Visit in the winter to ski at Whiteface Mountain, and to try out the one-of-a-kind toboggan shute that sends brave souls down a 30-foot-high ice-covered shute and onto Mirror Lake.
Best time to visit Lake Placid: Winter is awesome for snow-based activities, but October is gorgeous.
Where to stay in Lake Placid: The Crowne Plaza overlooks Mirror Lake and has an indoor pool and an outdoor fire pit, plus it's within walking distance of all Lake Placid Amenities.
We're always looking for new small towns to explore in all four seasons. If you have a suggestion, drop it in the comments. We'd love to hear about your small-town adventures!
---
Follow us on social media!
Pin for Later?